Looking for fun and easy weekend trips from San Diego? Whether you are looking for quick road trips, or weekend getaways from San Diego out into nature, or even romantic getaways from San Diego, I've got you covered. Here are my top picks.
Pin Me for Later!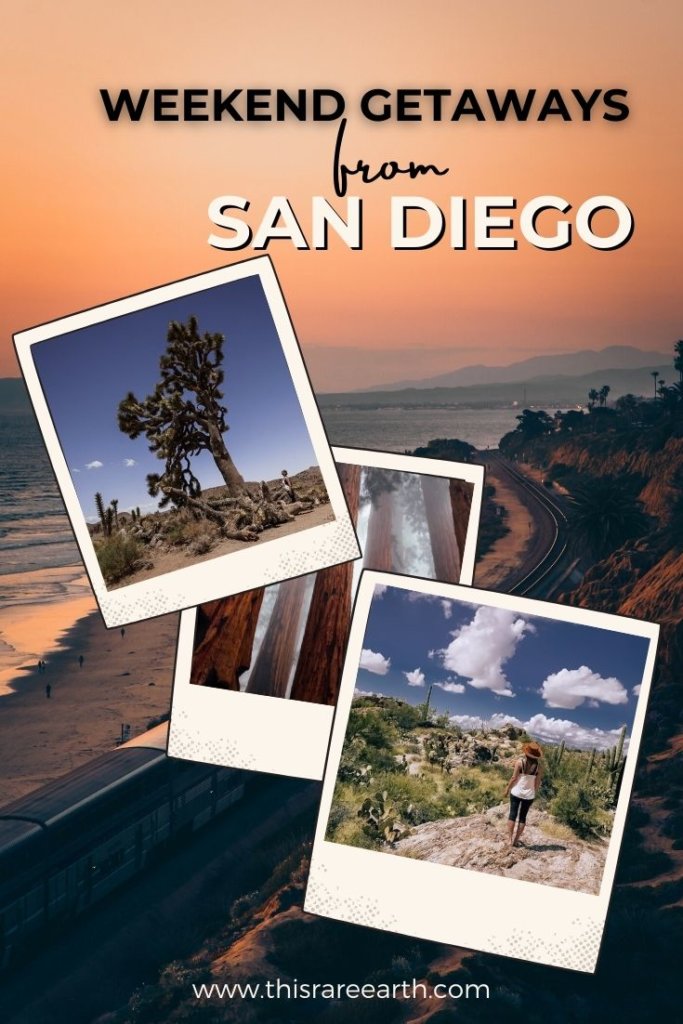 Southern California is like nowhere else on earth. With five major climate types occurring in close proximity, you can easily drive from the sea to the snow to the desert all within one single day. One single day!
San Diego is known far and wide to be one of the prettiest beach cities in California. It has comfortable temperatures yearr ound, never ending sun, and of course amazing waves.
But, as lovely as San Diego is, we all need a weekend getaway from time to time! Here are my top suggestions for short weekend trips and getaways from San Diego – whether it's road trips, romantic trips, or long-weekend getaways that you are looking for.
Weekend Trips and Getaways From San Diego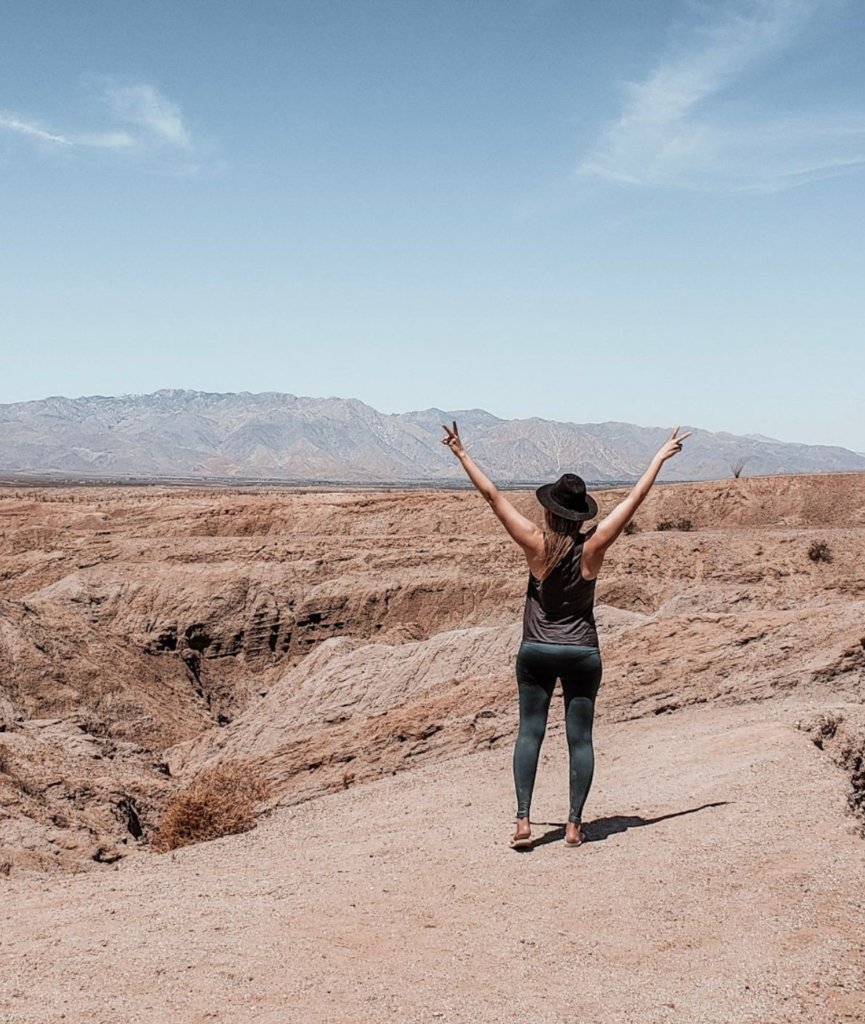 Short Trips from San Diego (3 Hours or Less)
Let's start out with a collection of the best short trips from San Diego. Each of these trips could be completed in one single day, but are definitely better if you spend a whole weekend exploring.
1. Anza Borrego Desert State Park, CA
Time from san diego: 1.5 hours
Anza Borrego Desert State Park is a vast and sprawling park, covering more than 500,000 acres. Though many think of the desert as dry and lifeless, there is actually a lot to see here! From wildflowers to palm groves, cacti to bighorn sheep, this state park features the desert at it's finest.
With plenty of opportunities for hiking and exploring, including my very favorite trek called The Slot, anyone needing a taste of the outdoors should consider Anza Borrego!
Designated an International Dark Sky Park in 2018, camping here is truly profound. You will see an endless expanse of stars in the night sky! Anza Borrego Desert State Park is a must-see.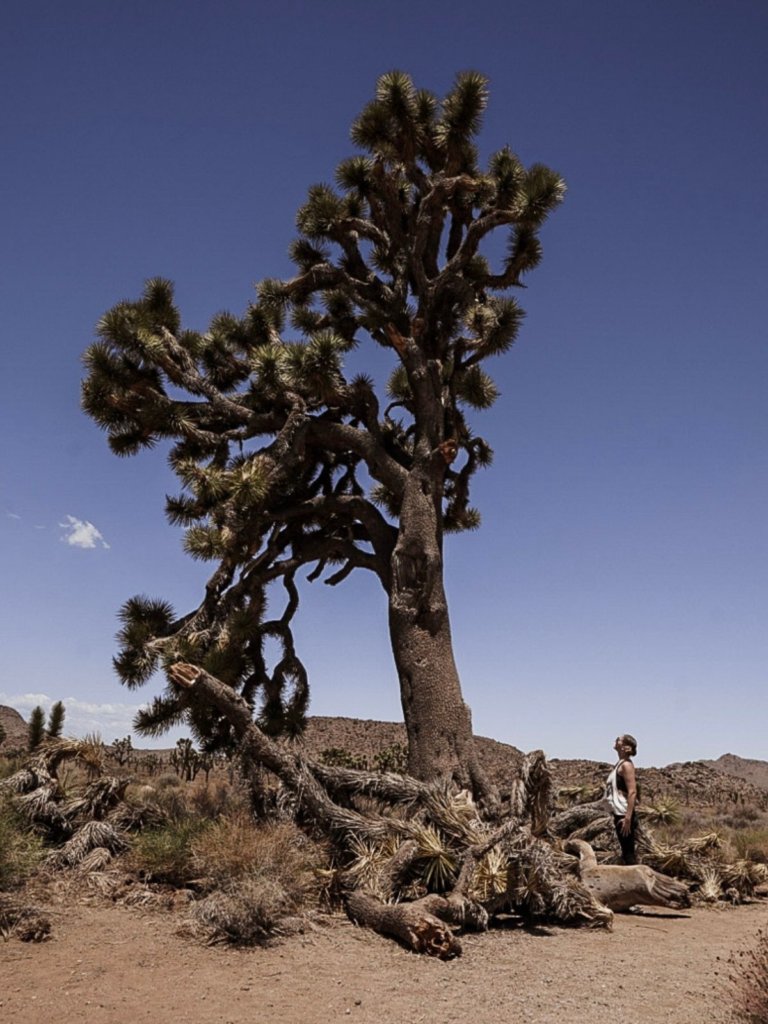 2. Joshua Tree National Park, CA
Time from san diego: 3 hours
For those willing to venture out a bit further, the famous Joshua Tree National Park is another ruggedly beautiful desert destination. It's true that you can cram a visit to Joshua Tree in one day, but to really experience the entire park, a weekend trip is best.
With towering and wild yucca plants and giant boulders plopped onto the desert floor, Joshua Tree is an otherworldly escape in Southern California. Artists and creatives will find endless options for photography and there is a never-ending supply of breathtaking sunrise hikes. Consider camping inside of the park to make the most of your time.
Joshua Tree is hands down one of the best weekend trips from San Diego that you can take!
3. Palm Springs, CA
Time from san diego: 2.5 hours
Palm Springs is a favorite destination for SoCal natives. Frankly, it's easy to see why!
Sparkling blue pools, vintage vibes, and bright sun all year round are just some of the draw. And the Palm Springs Aerial Tramway will provide sweeping views of the entire Coachella Valley. Hikers can head to the nearby Andreas Canyon hike for one of my favorite spots in California.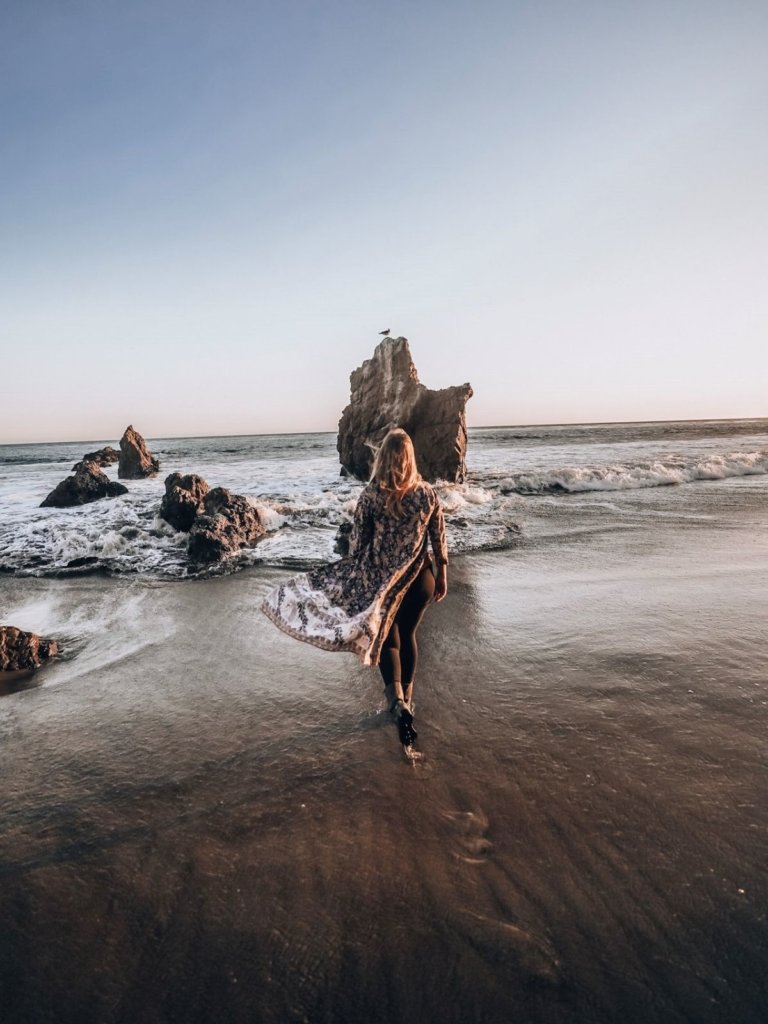 4. Malibu, CA
TIME FROM SAN DIEGO: 2.5 HOURS
Just a short jaunt from San Diego, Malibu is a quiet oceanside town that is often misunderstood. Malibu has more of a small-town vibe than, say, the ritzy and glitzy Beverly Hills. In fact, small mom and pop shops still line many of the streets and much of the land is left wild.
There is plenty to do in Malibu, from beaches to restaurants to hikes and camping. It is a very worthwhile weekend getaway!
5. Valle de Guadalupe, Mexico
Time from san diego: 2.5 hours
Looking for a different vibe altogether? Consider heading south of the border and driving into Mexico. Valle de Guadalupe is a fun and easy destination for great Mexican food, long stretches of vineyards, and lush green nature.
Lodging is cheap and the wine is award-winning. I've visited this area twice now and it's such an easy escape. Can't recommend it enough!
6. Temecula, CA
Time from san diego: 1 hour
If wine sounds good, but you're not up for Mexico, then consider nearby Temecula for an equally tasty time. At just a one hour drive, this is one of the easiest weekend trips from San Diego.
Temecula has a warm Mediterranean climate that allows grapes to blanket over 40 wineries' vineyards. Old Town Temecula is a collection of historic buildings, including hotels, museums, and restaurants, so there is plenty to do and see (even if you're not up for wine tasting).
Road Trips from San Diego (Over 3 Hours)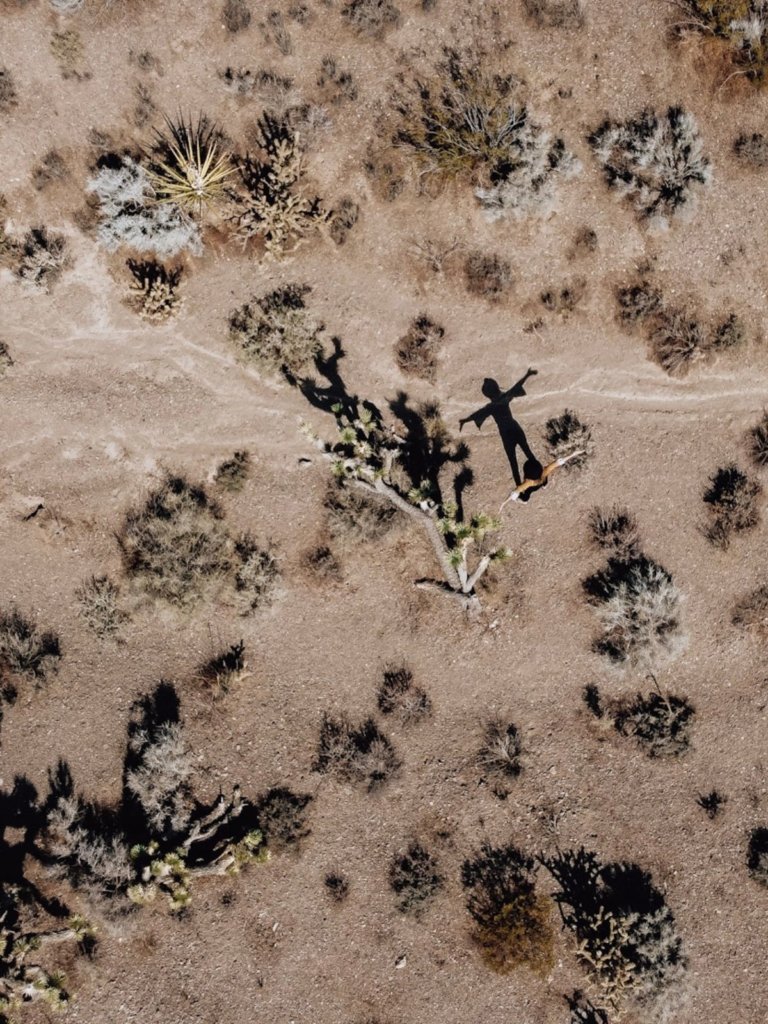 7. Mojave National Preserve, CA
Time from san diego: 4 hours
Back into the California Desert, the Mojave National Preserve is a hidden gem. It is relatively unknown to many people out west, so this is the place to go if you want to avoid crowds.
Some of the highlights include hiking, camping, and – believe it or not – the Mojave National Preserve is home to more Joshua Trees than Joshua Tree National Park (shhh!).
8. Santa Barbara, CA
Time from san diego: 3.5 hours
If you're in the mood for civilization instead, Santa Barbara is an excellent option. North of Los Angeles, this charming beachside town has it all. For creatives, art studios and museums are an easy option. The food and drink scene is immense. And, the historic downtown is great for a stroll.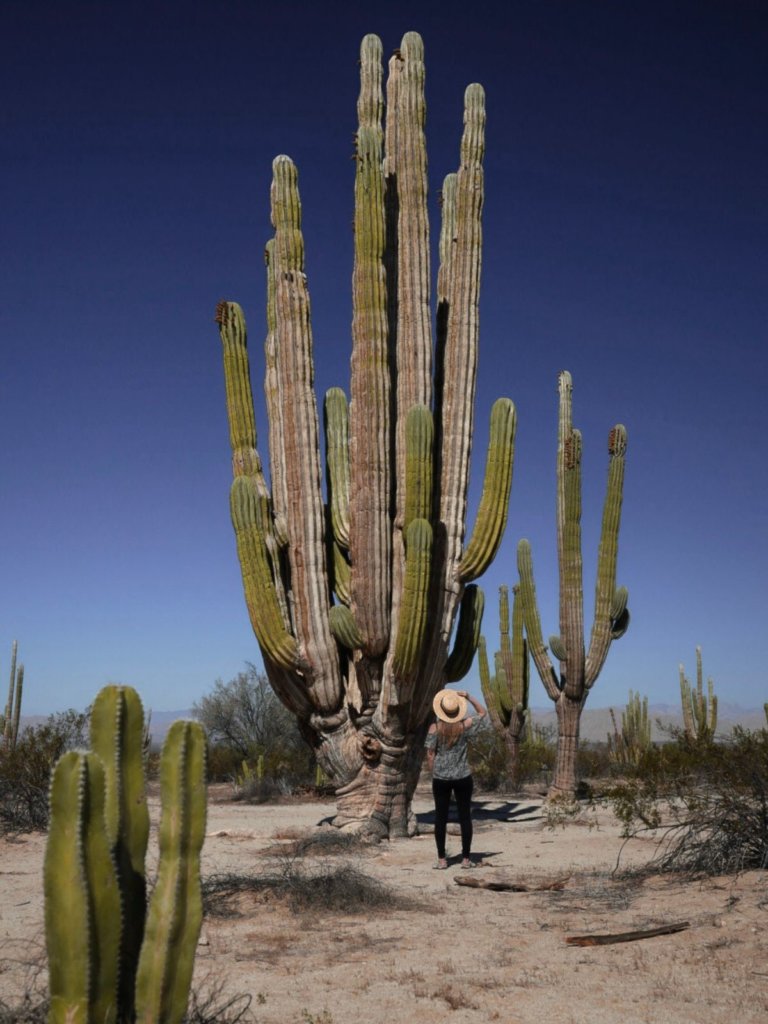 9. San Felipe, Mexico
Time from san diego: 4.5 hours
San Felipe is another weekend getaway option located in Mexico. Farther east than Valle de Guadalupe, San Felipe is a tourist town with cute hotel options and great food.
Located on the Sea of Cortez, San Felipe is full of life and color. Mariachi music is played on the beach, and every manner of souvenir is available on the sidewalk. Hands-down my favorite place to visit in San Felipe is the Valle de los Gigantes park, which features endless cardon cacti stretching off into the distance.
10. Tucson, AZ
Time from san diego: 6 hours
Speaking of cacti, have you been to Tucson?
Tucson is such a fun city, full of art, award-winning food, history, and surrounded by giant saguaro cacti. There are so many unique things to do in Tucson! Some examples include dark and mysterious caves, stunning Mission buildings, an old Wild West town, and of course Saguaro National Park.
The park is actually bisected by the city of Tucson, so it's best to allow one full day for each half. You can drive the scenic loop or hit the hiking trails. Don't miss the fiery sunsets!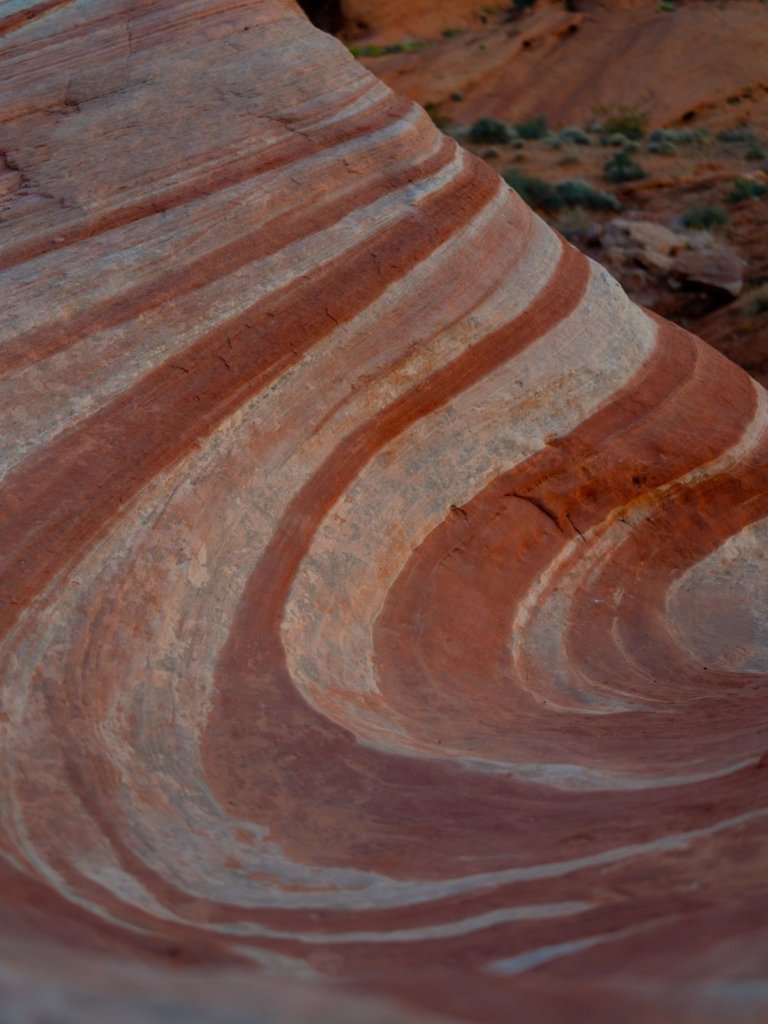 11. Valley of Fire, NV
Time from san diego: 6 hours
Valley of Fire State Park is one of my more recent obsessions. If you want stunning geological formations strewn across the desert, Valley of Fire is for you.
Attractions include slot canyons, petrified logs, ancient petroglyphs carved more than 4,000 years ago, and an unbelievable formation named the Fire Wave. If you pass through Vegas on the way, I also recommend seeing the Seven Magic Mountains outdoor art installation, which is a nice juxtaposition to the natural rocks.
This is a park that I could return to time and time again. So if you haven't seen it, you need to check it out now!
12. Sequoia National Park, CA
Time from san diego: 5.5 hours
This is one of the most perfect weekend getaways from San Diego, in my opinion.
Why, you ask? Because Sequoia National Park is one of the lesser-known National Parks in California. So, it is often much less crowded. And, though the region is better known for it's beaches and deserts, the mountains are quite scenic, too!
Visitors can rent cabins in the woods for an extended weekend getaway, allowing close access to beautiful hikes past these unbelievably-tall trees.
Always double check the weather in the wintertime as some roads may close when it snows.
Pro Tip: Sequoia National Park is right next to Kings Canyon National Park. So you can get two-for-one on this weekend trip from San Diego!
13. Solvang, CA
Time from san diego: 4.5 hours
Solvang is located near Santa Barbara, so if you have the time, it might be nice to visit both! Solvang is a small and touristy Danish town that was actually founded by settlers straight from Denmark.
In Solvang, you can rent a bike and ride around town, visit the boutique shops, try some authentic Danish pastries, hit the breweries, or even visit an ostrich farm. You can even visit the Elverhoj Museum to learn more about the original settlement and see a recreation of a historical house (which I found quite fascinating!)
***
These are some of my favorite options for weekend trips from San Diego. From deserts to mountains and beaches, and everything in between, there are just so many choices!
Enjoy your time and let me know what you choose!