The American Southwest is overflowing with incredible National Parks. Deep canyons, wild desert, tall trees, and sand dunes are just some of what you can experience when visiting the National Parks of Southwestern USA. Here is a roundup of the absolute BEST National Parks in the Southwest!
Pin Me for Later!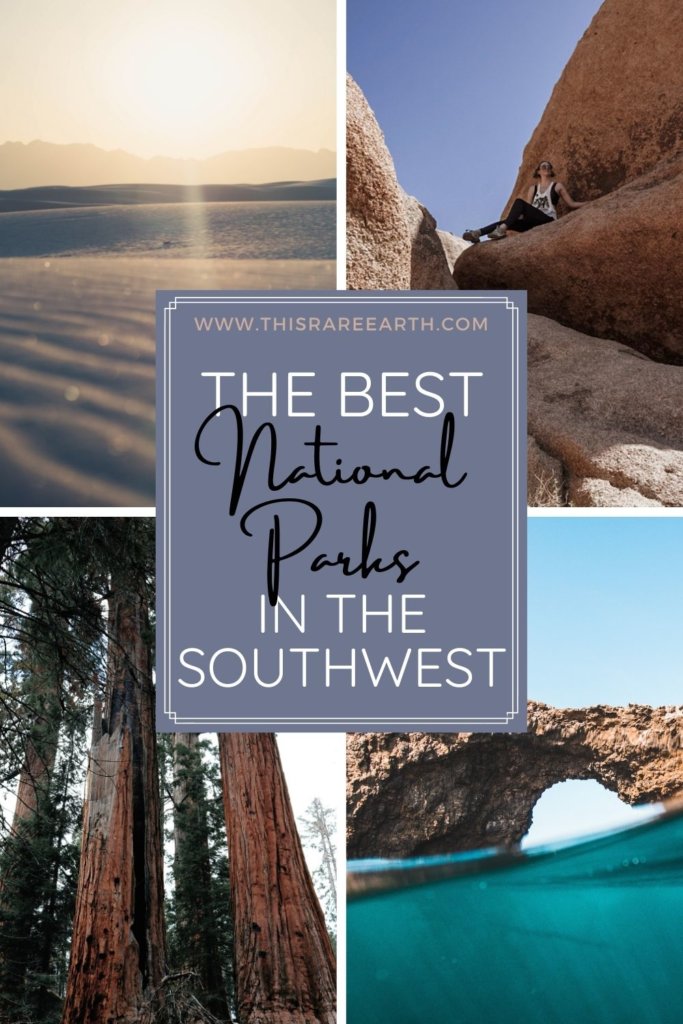 I have been lucky enough to call both California and Arizona "home" for large portions of my adult life.
The open desert landscapes, the impressive canyons, and the never-ending sunshine don't just call my name – they shout it. In fact, these elements make it hard not to fall in love with the Southwestern USA, in my opinion.
Very few landscapes are quite as impressive as the National Parks in the Southwest. I suppose that's why they were designated national parks in the first place. The quiet sense of awe, the vast expanses of wilderness… each and every place listed below holds a sense of wonder.
The Best National Parks in the Southwest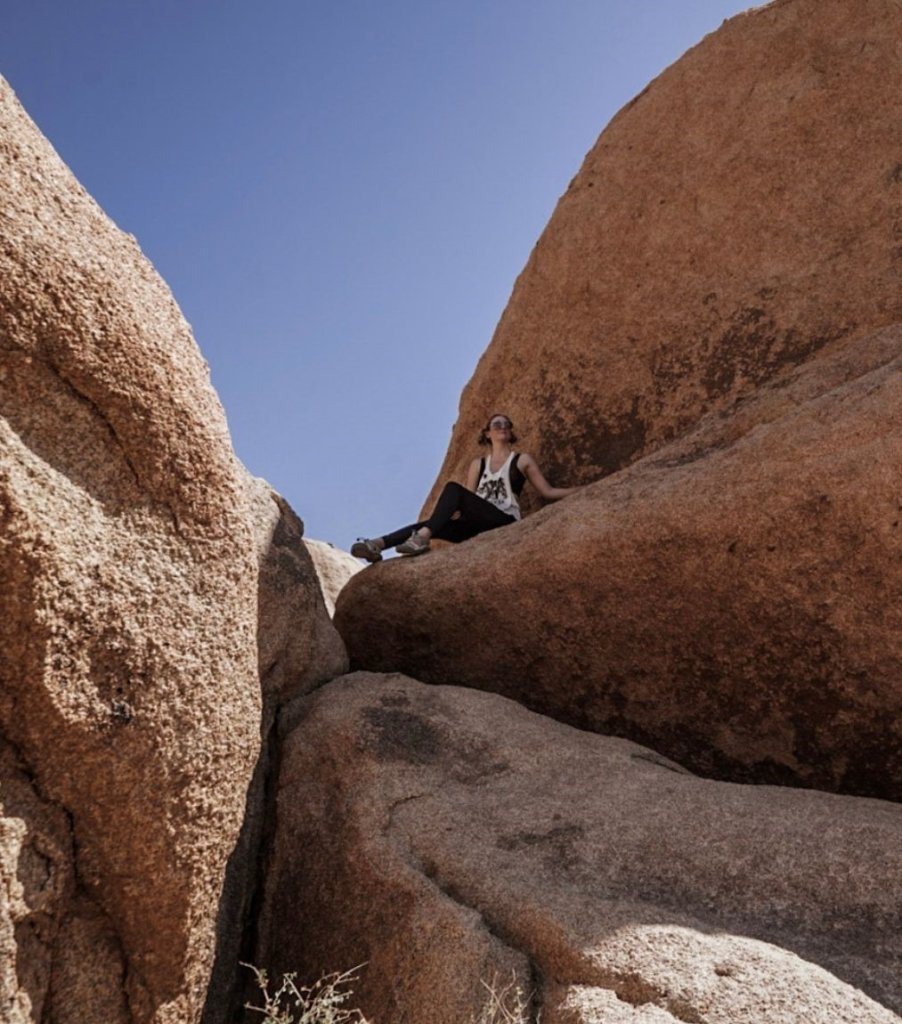 1. Joshua Tree National Park
Though this list is in no particular order, I have to give the number one spot to my favorite national park in California; Joshua Tree National Park.
Joshua Tree is the ultimate "must see" in California, in my humble opinion. With more thank 1,235 square miles of wild, desert land, there is a lot to see here! And while it is more than possible to visit Joshua Tree in one day, I can bet that you'll want more time in this spectacular park.
The wild and curious Joshua trees dot the northern end of the park, in the Mojave Desert, while purple mountains and cacti stretch across the southern Colorado Desert portion. Large granite rocks sprawl haphazardly across the landscape.
Because the park boundaries encompass both the Mojave and Colorado Deserts, visitors can hike some of the best Joshua Tree hiking trails across two deserts within a single day. How cool is that?!
Stargazing, rock climbing, and camping are some of the many activities you can have at Joshua Tree. Without a doubt, this is one of the absolute best national parks in the southeast!
You May Also Like: The Best Joshua Tree Sunrise Hikes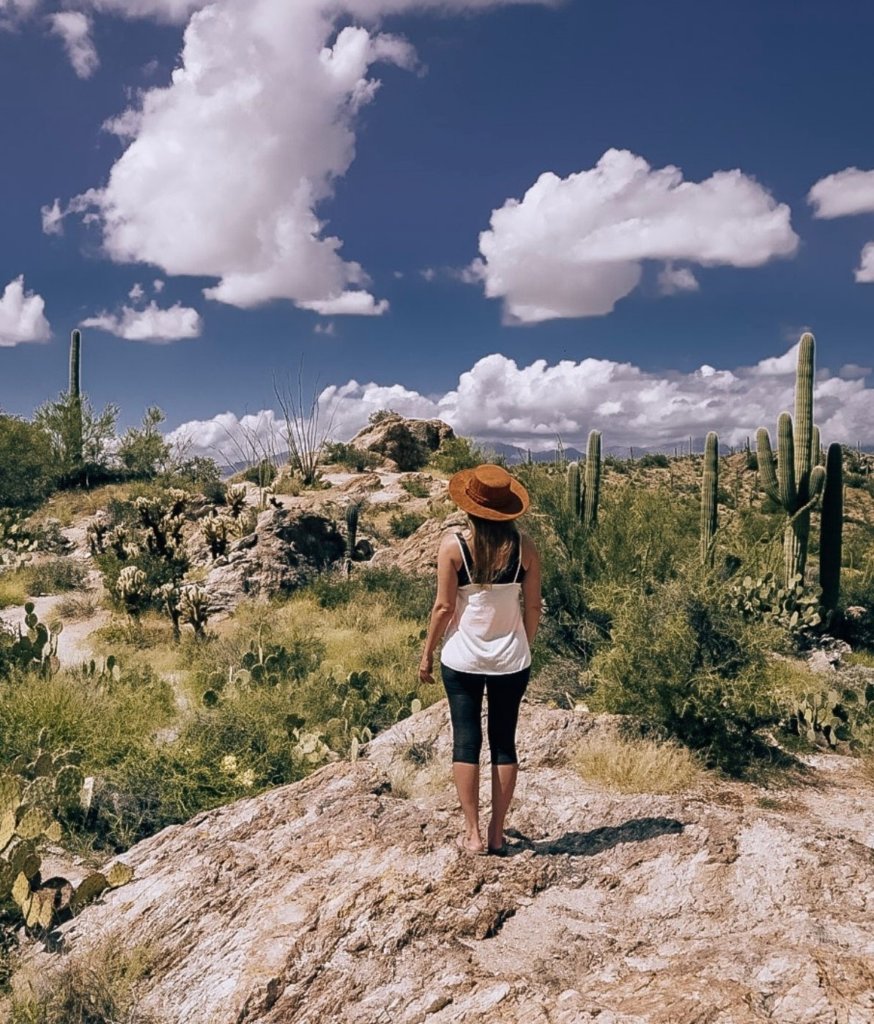 2. Saguaro National Park
Hopping over to Arizona, our next visit is to Saguaro National Park, near Tucson. This park is actually split in half by the city of Tucson, creating a "west" side and an "east" side.
While both halves offer great hiking and sweeping desert views, in the west you will find more of the park's namesake: the Saguaro cactus. Plenty of hiking trails meander through both sides of the park, and a mountainous backdrop greets visitors on both sides.
This park offers that quintessential "Arizona" feel, and is exactly what one would expect from a national park in the southwest. Add this one to your list today.
You May Also Like: An Epic Road Trip from California to Arizona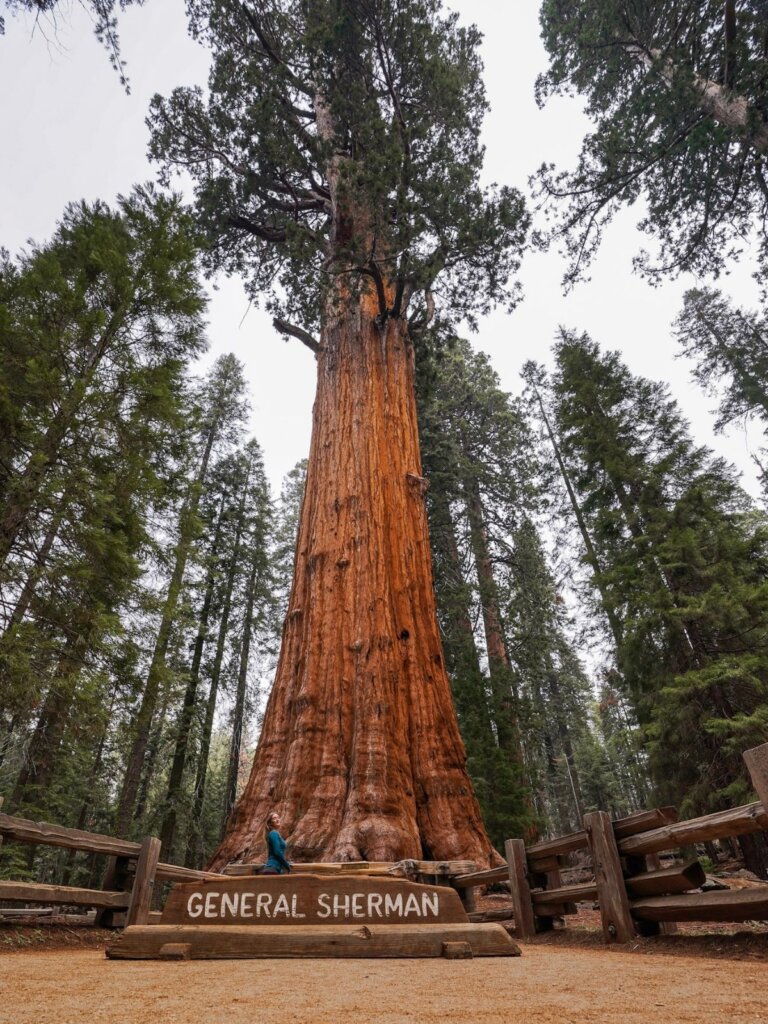 3. Sequoia National Park
Roughly 3.5 hours north of Los Angeles, and fairly close to Yosemite (mentioned below), Sequoia National Park couldn't make you feel any farther away from city life. This is one of the best nature-getaways and is somehow often overlooked by Californians!
Sequoia National Park is named after the famous giant tree, but to be clear, sequoias don't cover the entire park floor. In fact, they tend to grow in small groves and specific areas within the park. From hiking to caving to scenic drives there is a lot to do here.
The landscape is simply stunning. With waterfalls, lush green forests, and mountains covering the landscape, Sequoia offers visitors an unspoiled wilderness and lots of green, compared to some of the other national parks in the southwest!
You May Also Like: The Best Hiking Gear for Women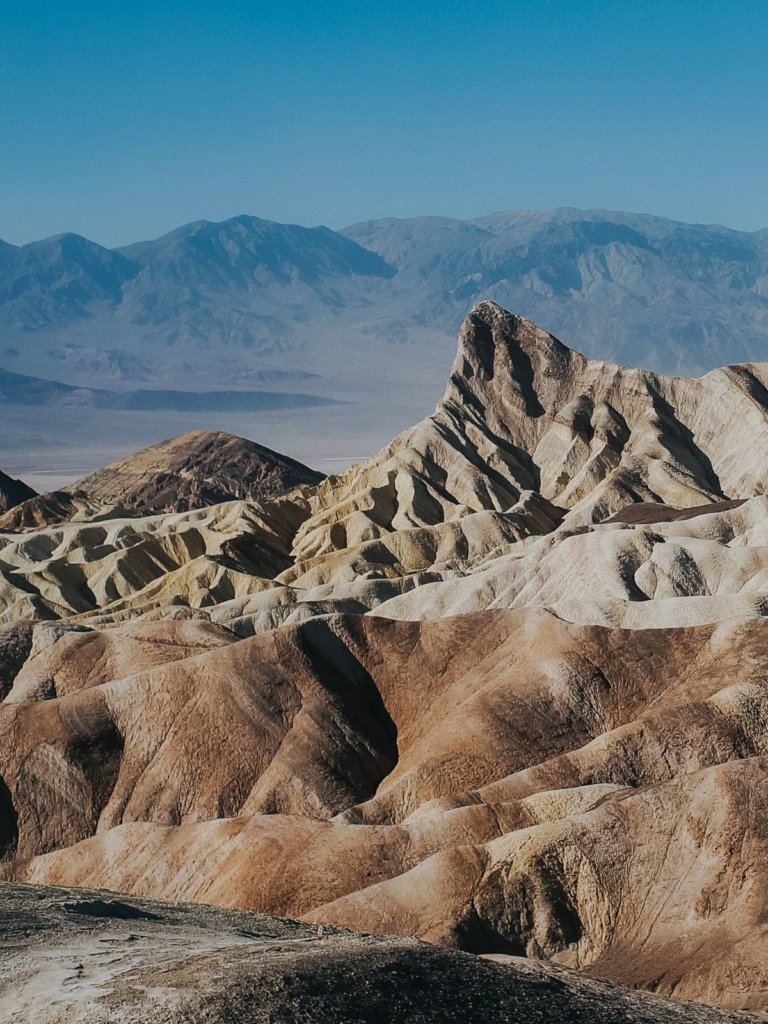 4. Death Valley National Park
Death Valley is the largest of all national parks in the contiguous United States. Once considered a National Monument, Death Valley was upgraded to a National Park in 1994, now covering 3 million acres of stunning land. This park stretches north to south in California, along the border of Nevada.
The aptly named valley is a long and low depression set in mostly barren desert plains. It sits east of the Sierra Nevada Mountains, where the Alabama Hills live.
One famous and noteworthy spot called Badwater Basin is the lowest point in all of North America. The colorful mountains of Artist's Palette are a stunning sight. And, the dunes of Mesquite Flats transport visitors to another world.
Death Valley hikes are geologically diverse and visually stunning. There are plentiful trails from short to long and at various elevations. However, come prepared with desert hiking essentials to be as safe as possible in the oppressive heat of the summer.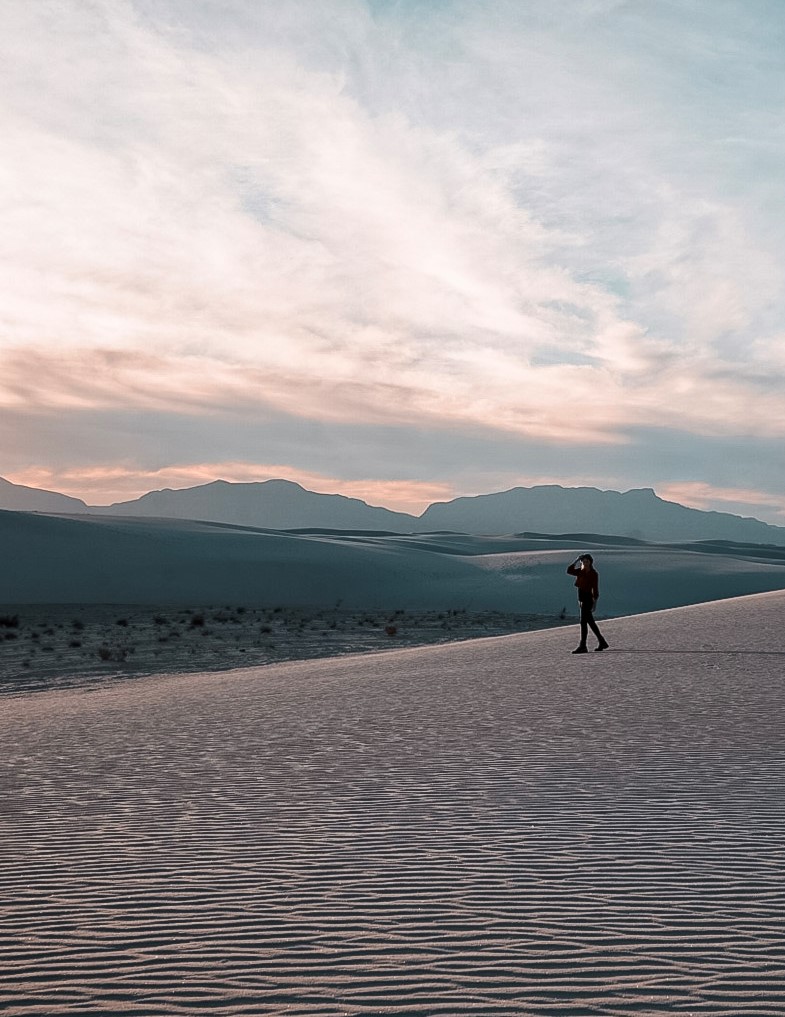 5. White Sands National Park
White Sands National Park in New Mexico is actually a very recent addition to the national parks of the southwest, as recently as December 2019. These unusual stark white sand dunes are unlike any other dunes I've seen in the USA, either in the Mojave National Preserve or in Death Valley.
Walking among these dunes is an unforgettable experience. The sunsets are breathtaking; glowing pink and gold in front of the San Andres Mountains backdrop.
One hour outside of Las Cruces, you couldn't feel farther away from civilization here. Hike the dunes, sandboard down, or take a ranger led full-moon hike once per month. White Sands National Park is incredible!
White Sands may be one of the newest, but it is certainly one of the best national parks in the southwest, hands down!
You May Also Like: The Best New Mexico Road Trip Itinerary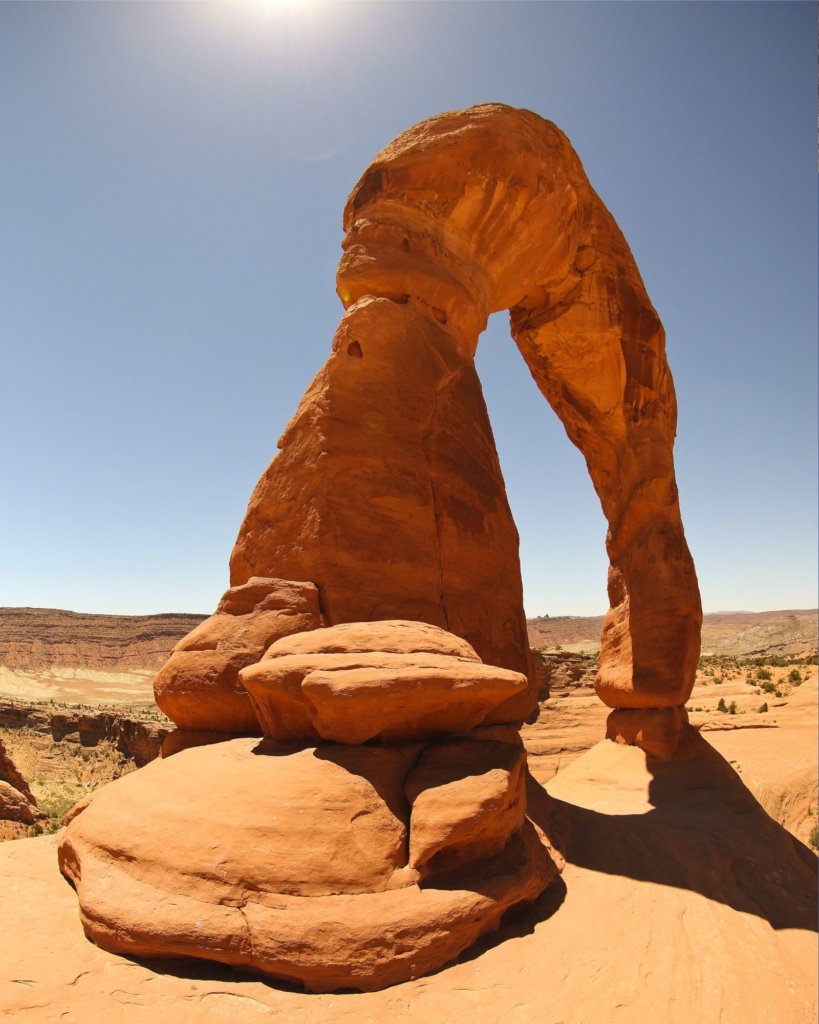 6. Arches National Park
Heading north into Utah, Arches National Park features exactly what it sounds like it would: natural orange rock arches, and loads of them!
To experience all that the park has to offer, visitors should pick and choose several hikes in Arches to various geological stops and viewpoints. And trust me, there are plenty. No matter what level or hiking ability you possess, there is something for you at Arches.
Utah is chalk full of impressive landscapes, but Arches is hands down one of the best national parks in the southwest.
7. Yosemite National Park
Yosemite National Park is one of the best known of all national parks in the southwest. And, for good reason!
The tall granite cliffs are an iconic staple of the park, as are the vistas seen at Half Dome. Yosemite covers a large area of the Sierra Nevada mountains toward California and has mirrored lakes, green meadows, and Alpine scenery galore.
Yosemite National Park is open 24 hours a day, 365 days a year. It's the kind of place that everyone should experience at least once.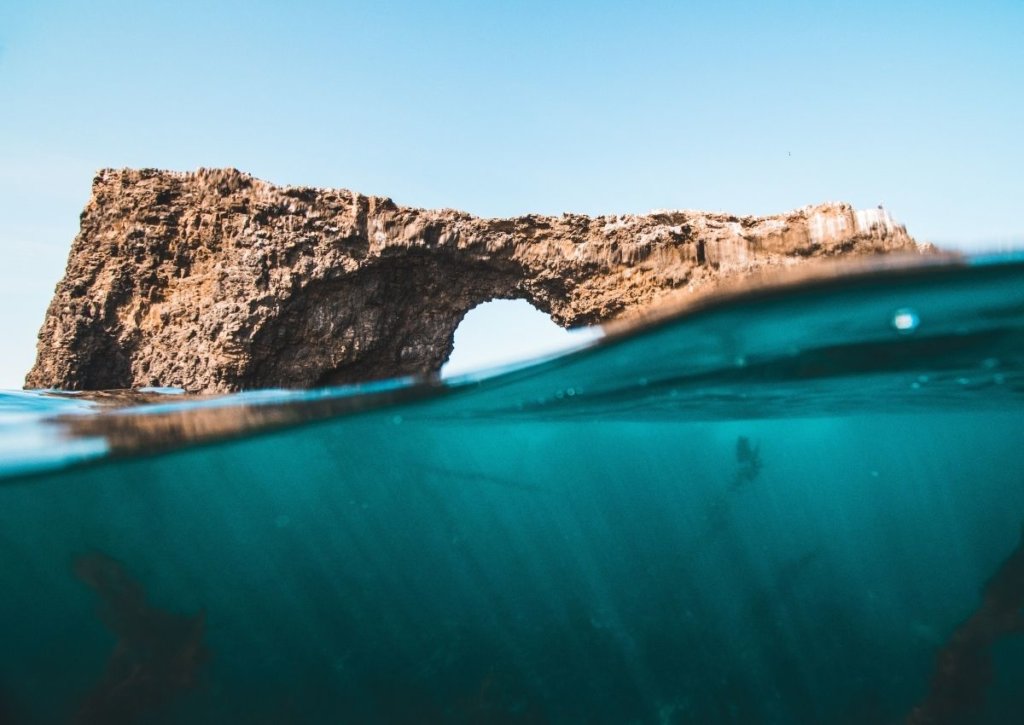 8. Channel Islands National Park
The only park on this list that exists in the Pacific Ocean, Channel Islands National Park is made up of just that; islands.
This park encompasses five islands stretching out into the Pacific Ocean, near Santa Barbara, California. The San Miguel, Santa Rosa, Santa Cruz, Anacapa, and Santa Barbara Islands can all be accessed through a relatively short boat ride. And, a visit to Channel Islands is like stepping back in time.
Endemic foxes and curious looking flowers cover the natural land, which has thankfully avoided the buildings and skyscrapers of modern life. From whales to foxes to flora and fauna, you never know what you'll find on a visit to these islands.
Channel Islands offers a truly distinct southwestern national park experience.
9. Grand Canyon National Park
No-one forgets their first visit to the Grand Canyon. The sheer size of it stretching off into the distance is mind-boggling. I remember visiting for the first time with my very good friend and both commenting that it looked like a movie backdrop. It looked unreal!
The massive canyon, formed over millions of years, is 277 miles long and well over 5,000 feet deep. It earned the title of National Park back in 1919, and after numerous expansions over the years, now encompasses nearly 2 million square miles of land.
The Grand Canyon is one of Arizona's most famous features, and is easily one of the best national parks in the southwest – and in the world. The Grand Canyon sits at elevations ranging from 1,200 feet at the west edge to 9,165 feet on the Kaibab Plateau.
***
These nine national parks in the southwest will surely impress just about any visitor! While these are listed in no particular order, I do love the desert parks the most.
Let me know below – which one is your favorite?
Have you visited these parks? Which is your favorite?
Pin Me for Later!