Looking for things to do near Tucson, Arizona? Well you've come to the right place! I lived in Arizona for years and am very familiar with this unique region of the world. Here are some of my favorite things to do in Tucson, from natural parks to manmade attractions – here is the best of Tucson, Arizona.
Pin Me for Later!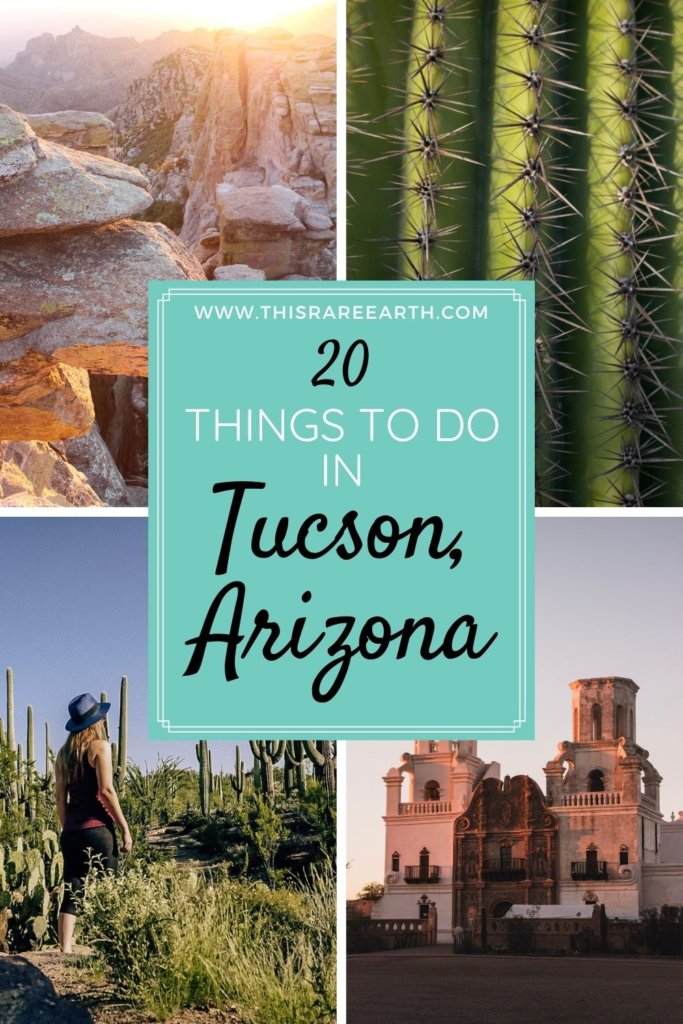 Ah, Tucson. Your tall and prickly Saguaros, rocky crags, and surprising bursts of green are like nowhere else.
Alternately, your manmade museums and educational parks are so well-curated and informative that I always seem to learn something new when I visit.
There are endless unique and often surprising things to do in Tucson. And, if you're willing to venture out a bit, the list gets longer. Here are some of my current favorite attractions that you need to see if you are headed south to Tucson.
20 Things To Do In (and Near) Tucson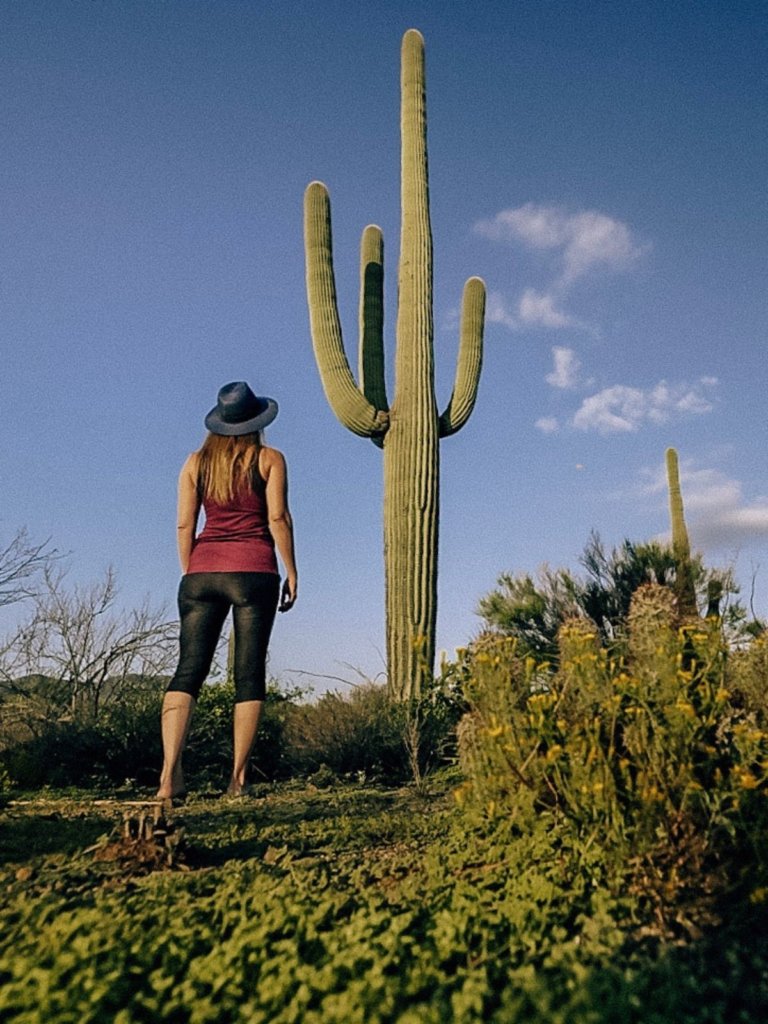 1. Hike Saguaro National Park
This will come s no surprise to my regular readers, but I am obsessed with the desert. It never ceases to amaze me. Each desert region is completely one-of-a-kind.
Hiking in Saguaro National Park is an absolute MUST if you are looking for things to do in Tucson. The desert vistas, dotted with tall and towering cacti, are truly a sight to behold.
The link above details many of the hikes available, but rest assured – there is something here for everyone. From short, wheelchair-accessible paved loops to strenuous backcountry treks and everything in between, you will find what you are looking for.
Be sure to plan ahead with desert hiking essentials – there are some safety considerations that differ from a traditional hike and could quite literally save your life.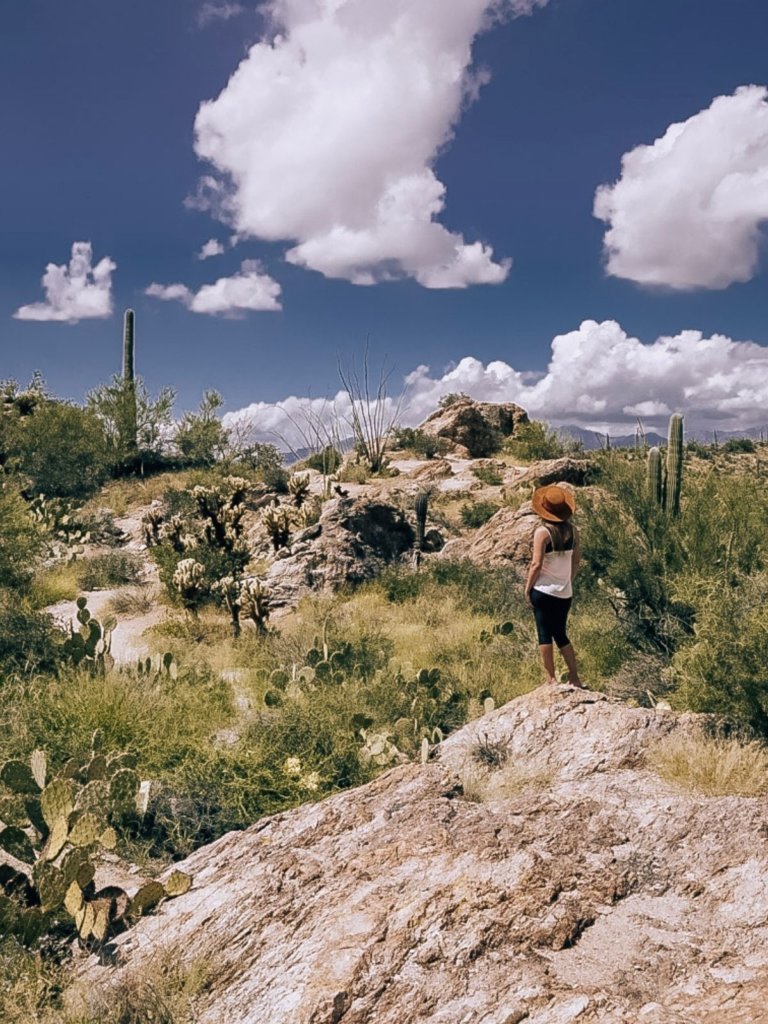 2. Drive the Scenic Loops at Saguaro National Park
If hiking is not for you, or, if it is a sweltering summer day, another option is to drive the scenic loop found in either half of the park.
70% of Saguaro National Park is designated wilderness, so one can only see the true depths of the wilderness here by taking a longer trek. However, the paved scenic loops give a spectacular taste of what one would see.
Sweeping views of cactus country, red and purple mountains, and even some wildlife if your lucky await. Even though I do enjoy a good hike, I always take the scenic loops for the views, either before or after my time in nature.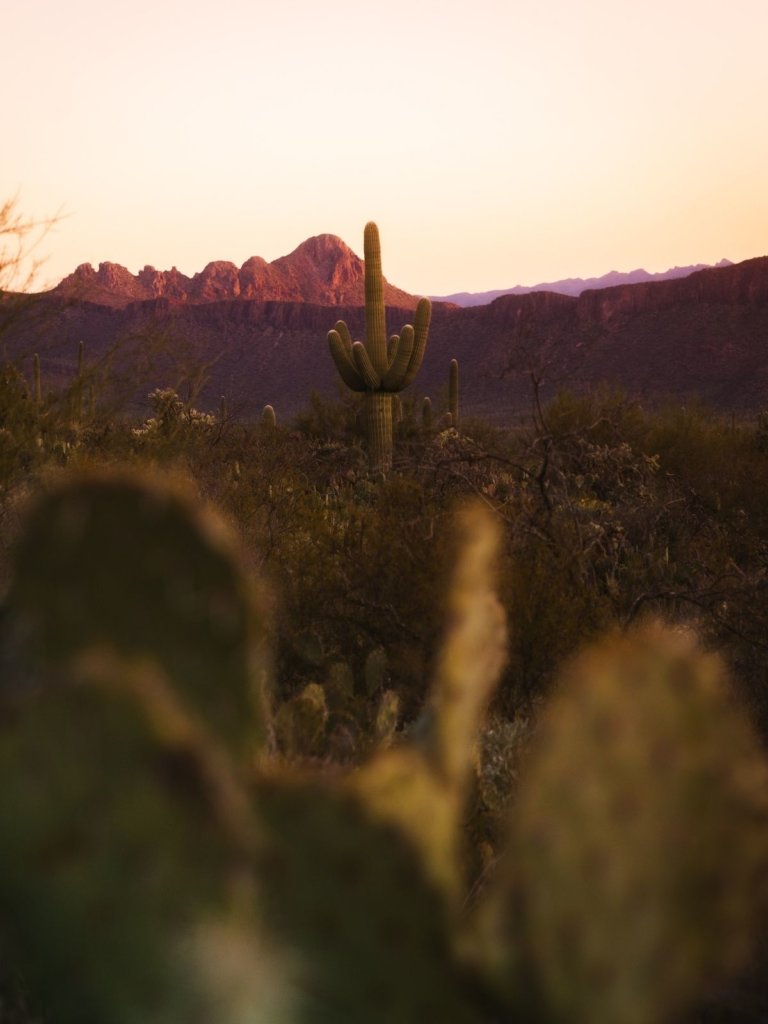 3. Hit the Viewpoints at Tucson Mountain Park
Directly south of Saguaro National Park West sits Tucson Mountain Park. This area highlights the changing landscape as the Tucson Mountains begin to jut out of the wilderness.
Tucson Mountain Park is the place to go if you are up for some horseback trail riding. Approximately 60 miles of wilderness trails snake through the landscape for hiking, mountain biking and horseback riding. Tucson Mountain Park is free to enter.
4. Go Underground at Colossal Cave Mountain Park
Fifteen minutes southeast of Tucson sits this mysterious cavernous park. Showcasing endless vistas of the Sonoran Desert, Colossal Cave Mountain Park is a destination for the adventurous!
Colossal Cave Mountain Park offers visitors guided cave tours, hiking and biking trails, and even the opportunity to camp under the desert sky. Current hours and information can be checked here.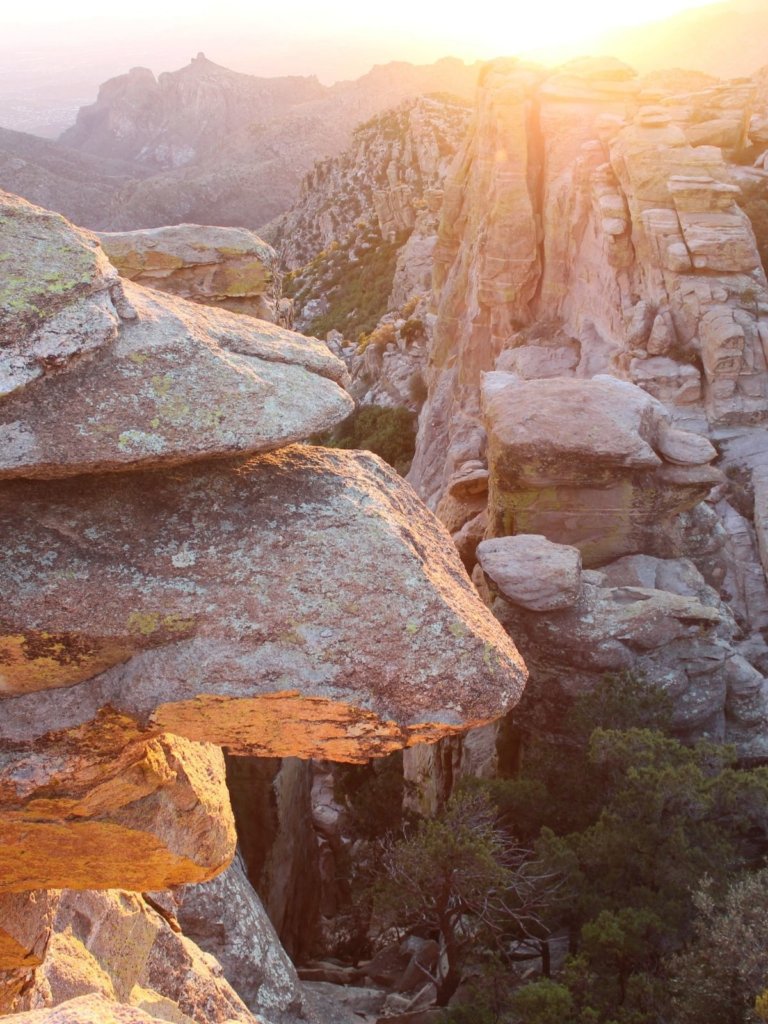 5. Take in the View from Mount Lemmon
High at the top of a 9,000 foot elevation gain is the summit of Mount Lemmon. This is one of the most popular things to do near Tucson due to a surprising array of activities available.
There is an observatory at the top of the mountain, as well as a small cabin town named Summerhaven. The high elevation means that temperatures are up to 20 degrees cooler at the summit – a welcome escape in the hot summer. And, in the winter, the mountain can receive enough snowfall for skiing. That's right – snow in Arizona!
6. Venture Out to Kartchner Caverns State Park
If you enjoyed Colossal Cave and are ready for some more underground adventuring, then Kartchner Caverns is just the place for you. This state park is roughly a one hour road trip from Tucson.
The cave tours are quite informative, discussing the cavern formation and geology. You will see everything from 45,000-year-old bat guano to delicate string-like rock formations, to "Kubla Khan," the largest column formation in all of Arizona. Daily guided cave tours and information on camping, cabins and hiking trails can be found here.
7. Visit the Pima Air & Space Museum
As you approach the Pima Air & Space Museum, large aircraft begin to pop up from the desert floor in a surprising array. This museum features nearly 400 historic aircraft spread out across 80 acres of land, and is also home to the Arizona Aviation Hall of Fame.
The admission fee covers all of the main hangars, three World War II Hangers, the Arizona Aviation Hall of Fame and even the Dorothy Finley Space Gallery. Current hours and fees can be found here.
8. Learn About the Ecosystem at the Sonoran Desert Museum
The Arizona-Sonora Desert Museum is a 98-acre world-renowned zoo, botanical garden, natural history museum, and art gallery all in one. Founded in 1952, it also features two miles of walking paths through the desert landscape.
Most features of the Sonoran Desert Museum are located outdoors. Dress for the desert temperatures and bring a hat and sunscreen. Current pricing information can be found here.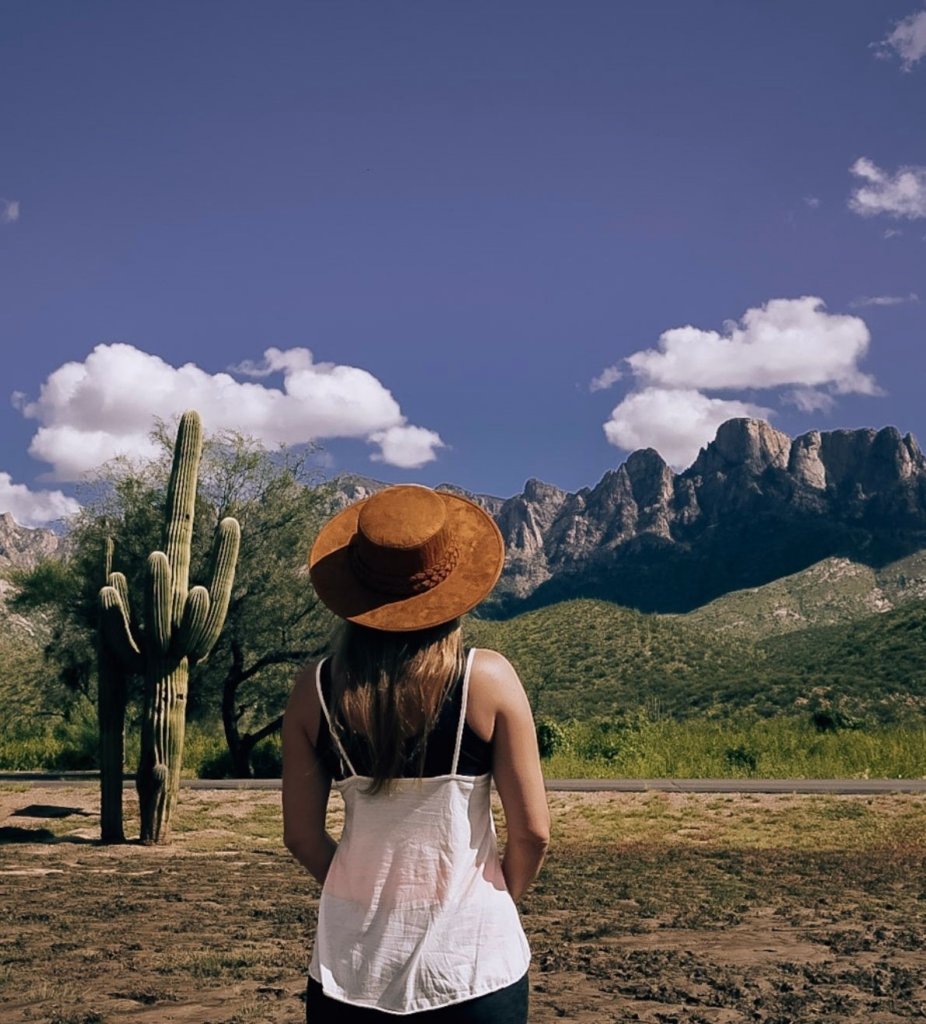 9. Take in the Incredible Catalina State Park's Mountains
Cataline State Park is one of those places I didn't discover until after I'd moved out of Arizona. It usually gets overshadowed by the Arizona National Parks, and even by better-known State Parks in the region.
But Catalina State Park is incredibly beautiful! It was one of my favorite things to do near Tucson and I would absolutely return back in a heartbeat. Catalina State Park  sits at the base of the towering Santa Catalina Mountains. The park is home to typical Sonoran Desert plants and wildlife as well as plenty of saguaros.
Hiking and camping are the main draw here, and the scenery is different enough from Saguaro National Park to know that you are in a completely separate corner of the desert.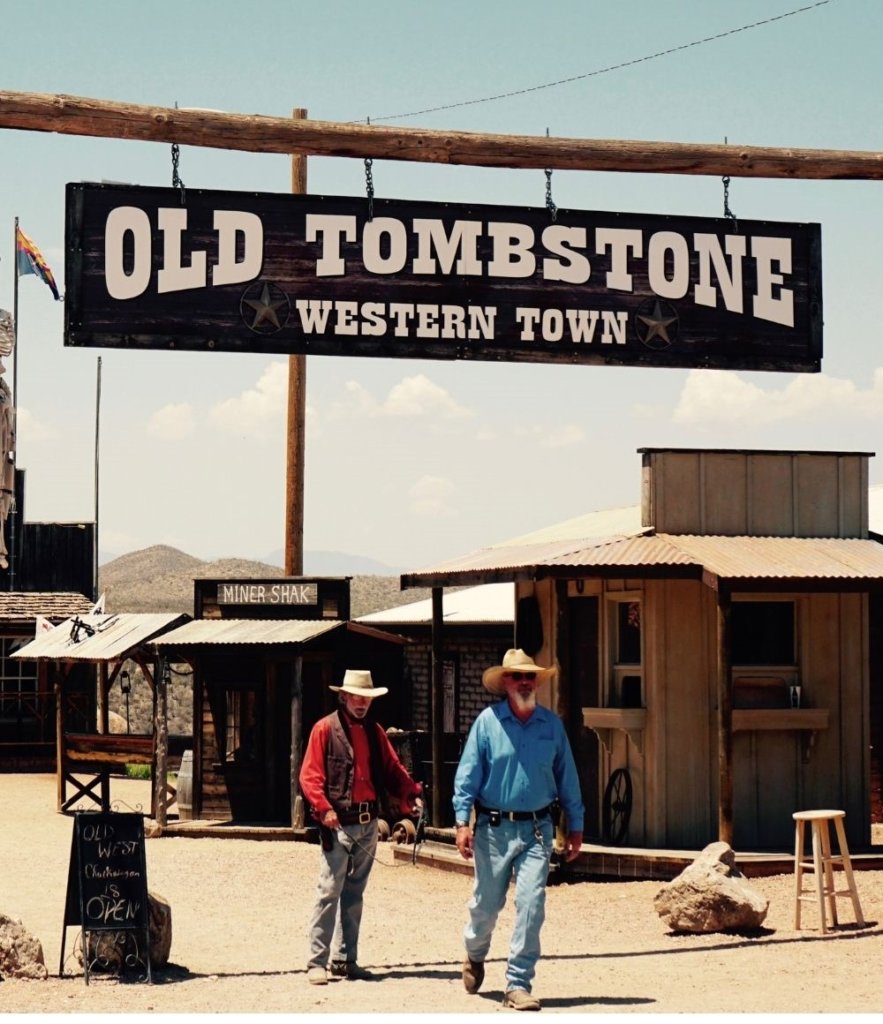 10. Experience the Wild West in Tombstone
Tombstone, AZ is a bit of a touristy stop, but it's a great attraction to visit outside of Tucson. Known for its Wild West history, Tombstone aims to educate visitors on the real history of the area through reenactments of the famous 1881 cowboy gunfights.
Known as "the town too tough to die", it's a fun escape roughly 1.25 hours from Tucson by car. Visitors resources can be found here.
11. Trek Out to Boothill Graveyard
Just a mile or two outside of Tombstone's walkable streets lies Boothill Graveyard – a small cemetery best known for burying outlaws and cowboys.
The name "Boothill" refers to the number of men who died with their boots on. This cemetery is among the best-known in the Wild West, and it is one of the city's most popular tourist attractions.
12. Climb Mica Mountain
Mica Mountain is part of Saguaro National Park East – the Rincon Mountain District. of in This 8,668-foot peak is not only the highest point in the park but is also the highest point in the Rincon Mountains as a whole.
The Rincon Mountains are the last remaining roadless mountain range in the entire state. Miles upon miles of trails snake through the Rincon Mountains, and Mica Mountain is possibly the most popular of all. It is possible to hike in one day, but most people camp overnight making it a two day adventure.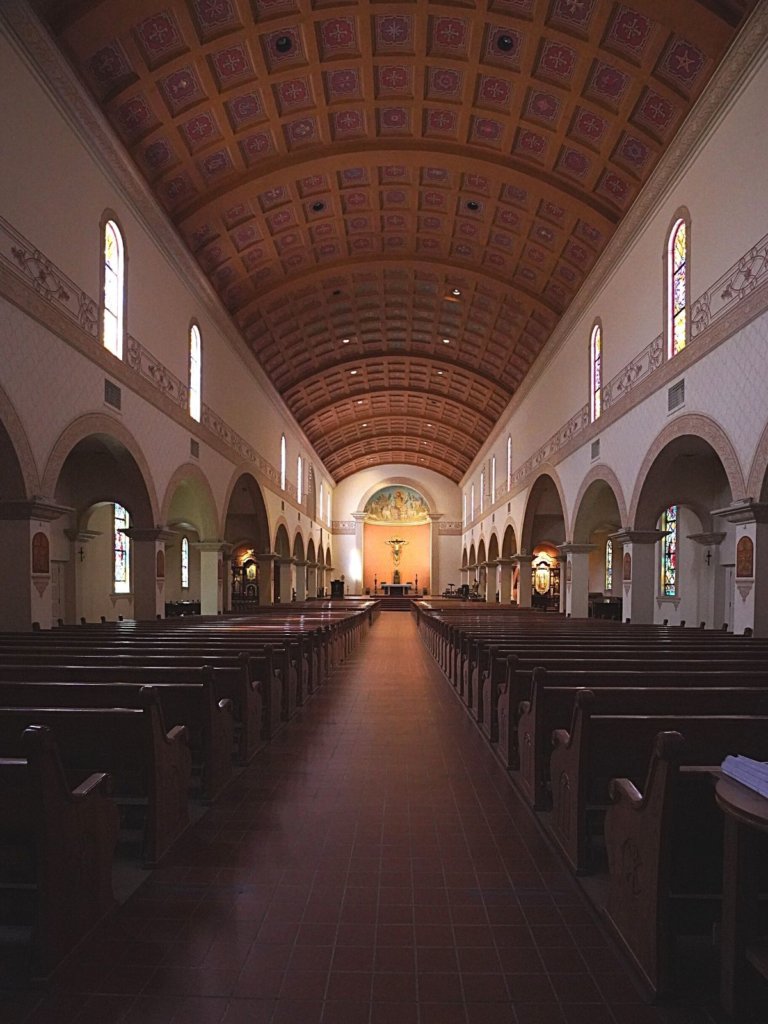 13. Oogle the Cathedral of St. Augustine
Right in downtown Tucson, the Cathedral of St. Augustine is a visually stunning and important church for the city. It is the "mother church" of the Roman Catholic Diocese of Tucson.
They do host tours and events, but part of the draw is simply the architecture, indoor and out. Be aware, this church hosts mass many days per week so be respectful about the times you choose to visit.
14. Get Artsy at the Museum of Contemporary Art
Not too far from the Cathedral of St. Augustine is the Museum of Contemporary Art in Tucson. It features contemporary art created by artists from around the globe.
The museum was built inside of an old firehouse in Downtown Tucson. MOCA Tucson hosts rotating exhibitions by locally, nationally, and internationally renowned artists. Ticket and exhibition info can be found here.
15. Hike to the Tanque Verde Falls
This is another highlight on my list of things to do in Tucson. Tanque Verde Falls are truly an oasis in the desert! With a series of flowing waterfalls, Tanque Verde Ridge sits to the east of Tucson.
Tanque Verde Falls Trail is a 1.9 mile moderate out and back trail. It is accessible year-round and can often be crowded in the cooler months or earlier mornings.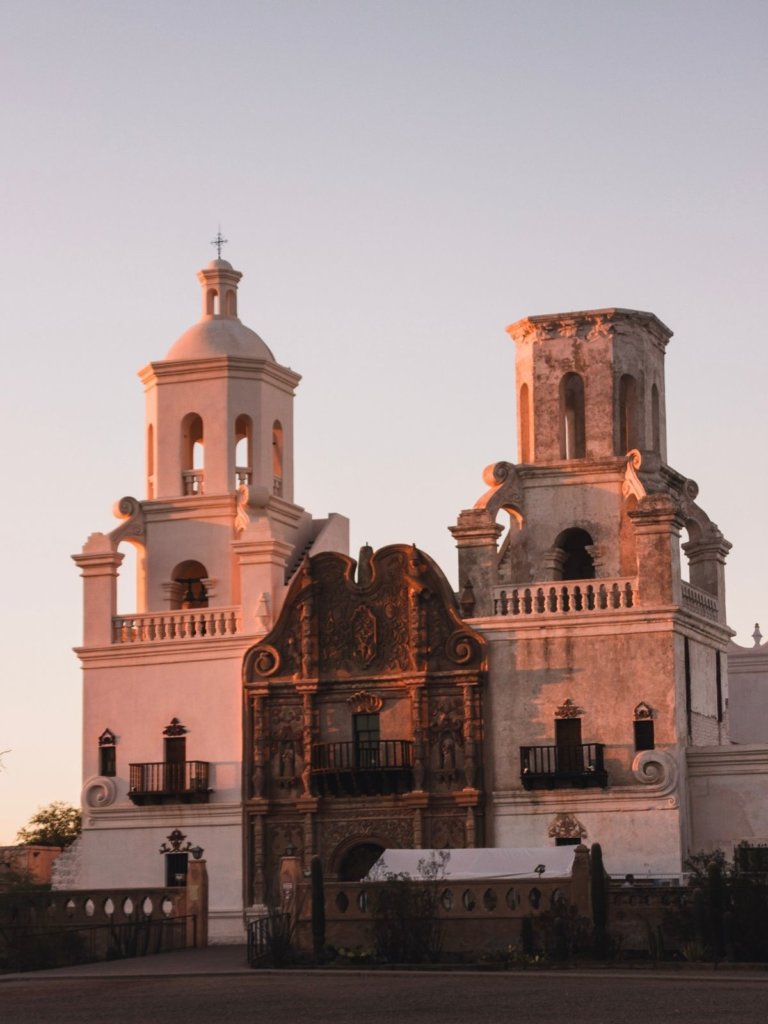 16. Tour the Xavier del Bac Mission Grounds
Ten miles south of Tucson Mission is the San Xavier del Bac – a historic Spanish Catholic mission that is still active today. It is located on the Tohono O'odham Nation San Xavier Indian Reservation.
Visit, take in the architecture, and attend a tour if possible. However, many other events are for the locals only. *Please note – at the time of my recent visit, there was construction going on to restore part of the church.
According to the church site:
"The Mission was created to serve the needs of the local community, the village of Wa:k (San Xavier District) on the Tohono O'odham reservation, as it still does today. We have people from all over the country, and the world, wanting to have their special event here at the Mission, and sometimes that can be accommodated, but the policy of the Mission is to only do Marriages, Baptisms, and so forth for the local community."
17. Step Into the Movies at the Old Tucson Movie Ranch
Old Tucson Movie Ranch is an American movie studio turned theme park, adjacent to the Tucson Mountain Park and Saguaro National Park West.
A visit to Old Tucson Studios is a visit to the Old Wild West. Or, Hollywood's version of it anyway. Built in 1939, the studio was opened to the public in 1960. It soon grew into a park where visitors could see official movie props and learn how movies are made.
18. Organ Pipe Cactus National Monument
A two hour drive from downtown, Organ Pipe Cactus National Monument is a perfect day trip destination from Tucson. It is a U.S. national monument and UNESCO biosphere reserve that shares a border with Mexico.
This park is the only place in the United States where the senita and organ pipe cactus grow wild. It is totally worth the trip if you are a nature lover like me! Camping, hiking, and horseback riding are all great options here.
19. Hot Springs
Why oh why would you want to visit hot springs in the desert?
You'd be surprised how cool it can get at night and in the desert winter! The hot springs at Hot Well Dunes Recreation Area are a great way to relax and rejuvenate. And, even better, they are said to have healing properties.
The hot springs are produced by geothermically heated groundwater, and Southern Arizona has several of it's own. The Hot Well Dunes Recreation Area is one of the most unique recreation spots in all of Arizona. Hot Well Dunes is home to 2,000 acres of sand dunes to explore, followed by the option to soak in relaxing hot tubs. What more could you ask for?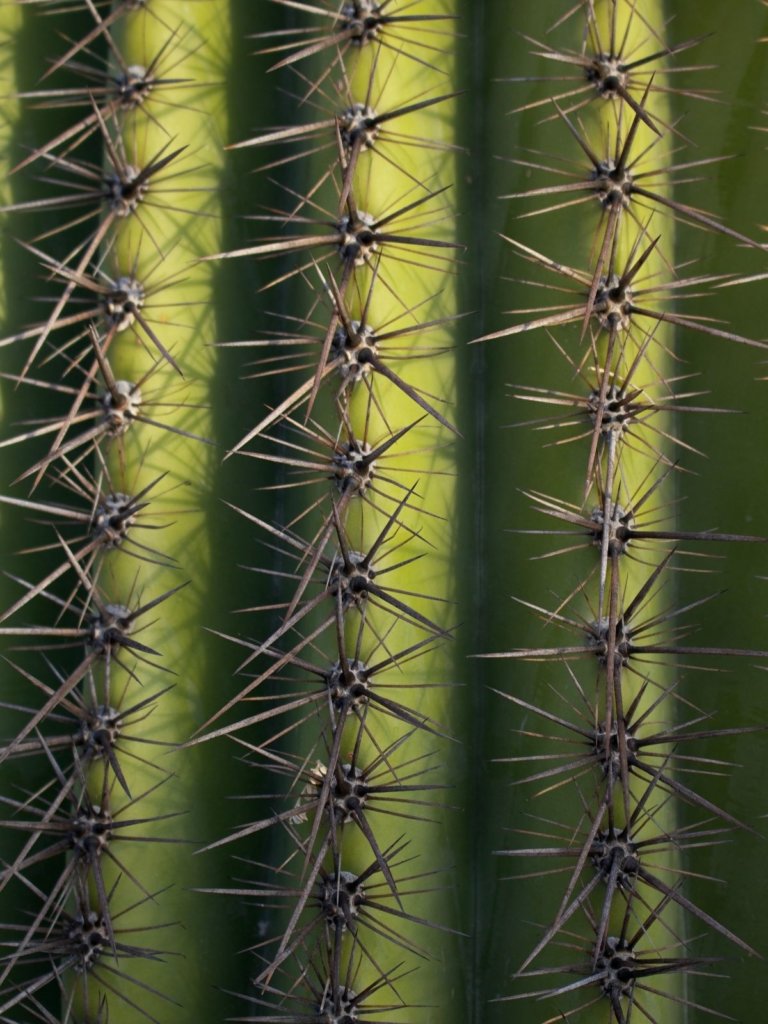 20. Tucson Botanical Gardens
If you haven't had enough of the desert environment yet, my last recommendation on the list is the Tucson Botanical Gardens. The Tucson Botanical Gardens is a 5.5 acre example of the desert ecosystem. Attractions include a Zen Garden, a Prehistoric Garden, a Barrio Garden, a Butterfly Garden, and more.
Current prices and operating hours can be found here.
***
Tucson, Arizona is a fun and adventurous spot offering loads of things to do in and around town! The desert nature is unparalleled and the hiking is beyond scenic.
Let me know below – which attraction are you most excited to see?
Pin Me for Later!