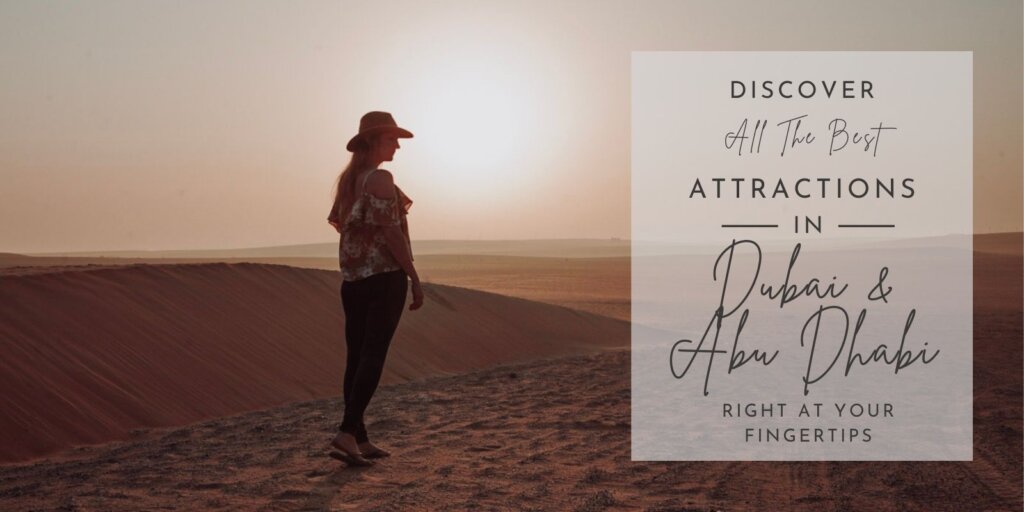 Inside this travel guide, you will get detailed information on 32 of the top can't-miss attractions in Dubai & Abu Dhabi.
Are you a DIY traveler who wants access to the best Dubai & Abu Dhabi attractions without the tour groups?
I've been traveling the UAE nonstop since 2014. I've watched it grow and evolve into what it is today – a city of duality, offering the modern and glamorous to the rugged and natural.
This insider's guide compiles all of the best sights to see to save you time and energy – and to make your trip unforgettable!
If you are a solo traveler or a DIY traveler who wants to explore on your own, this guide is going to save you time, money, and stress by pointing you to exactly where to go and what to expect.
Do any of these sound like you?
You want to plan an unforgettable vacation to Dubai & Abu Dhabi, but don't have time to do a month of research.
You want to see all the best attractions, but don't want to join a large group tour. You'd rather travel at your own leisure.
You want to explore both well-known and off-the-beaten-path sights in Dubai & Abu Dhabi, but don't know where to start.
Welp, I've got you.
Inside the travel guide, you will not only get 32 of the best attractions in Dubai & Abu Dhabi…
You will also get a time-saving resource so that you can find all the best spots and waste ZERO time brainstorming and researching where to go. ZERO time mapping complicated routes on Google. And ZERO time putting the trip off because you just don't want to waste hours on the internet.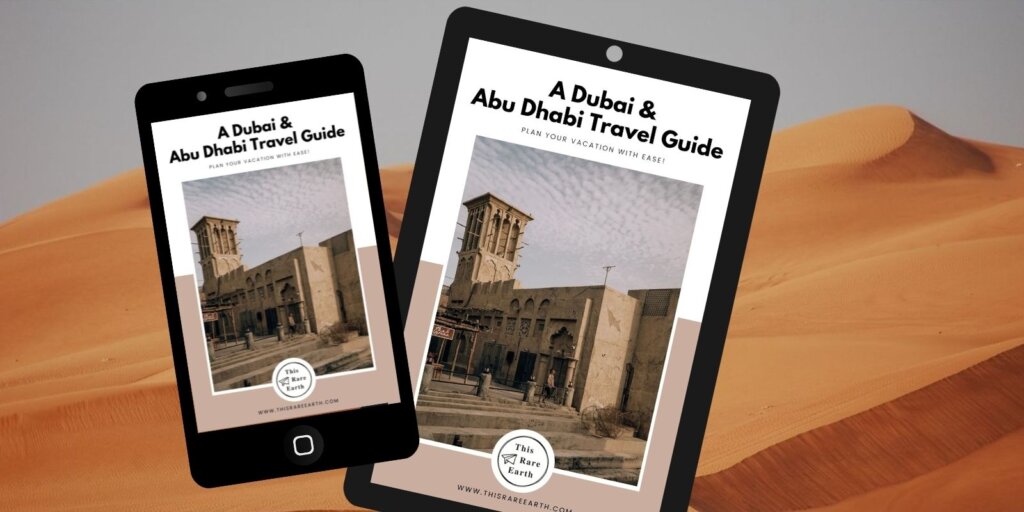 Inside you'll find…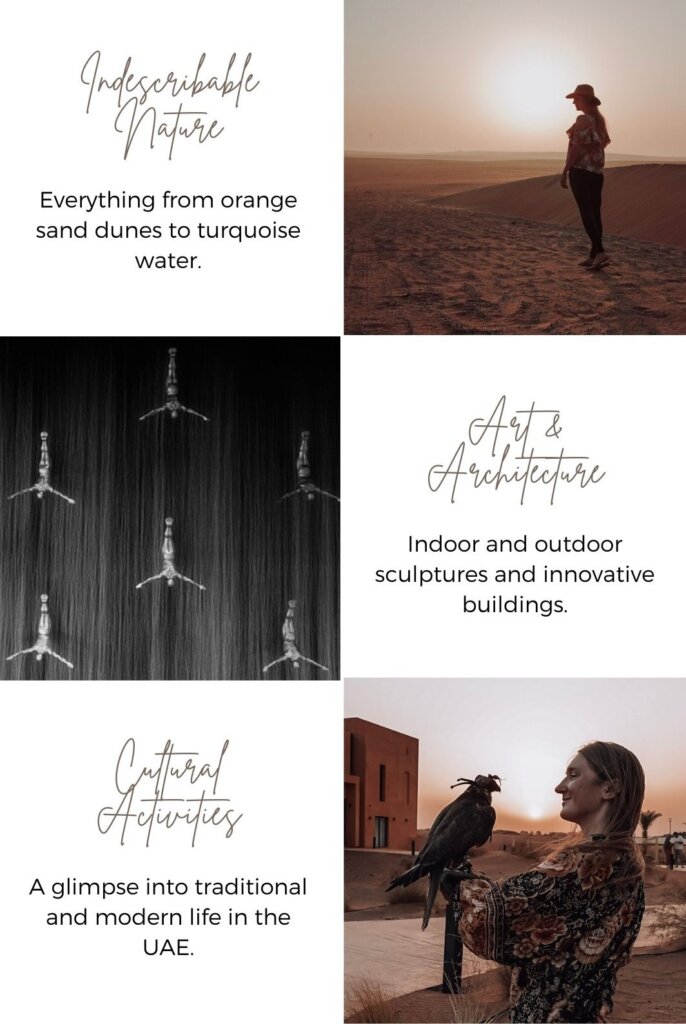 You'll also get practical information like:
the exact Location
applicable Fees
helpful tips to make the most of your visit.
As a BONUS, I've also thrown in my 10 Things NOT To Do in the UAE to avoid cultural mishaps and a very detailed packing list for women.
This 45-page e-book has everything you need!
STOP wasting time researching and spend that time traveling instead!
Right now, you can grab A Dubai & Abu Dhabi Travel Guide for only $19.99!
That's less than $1 per attraction!
Tell me – is all of that time saved on every single sight worth $o.63 each? You bet it is.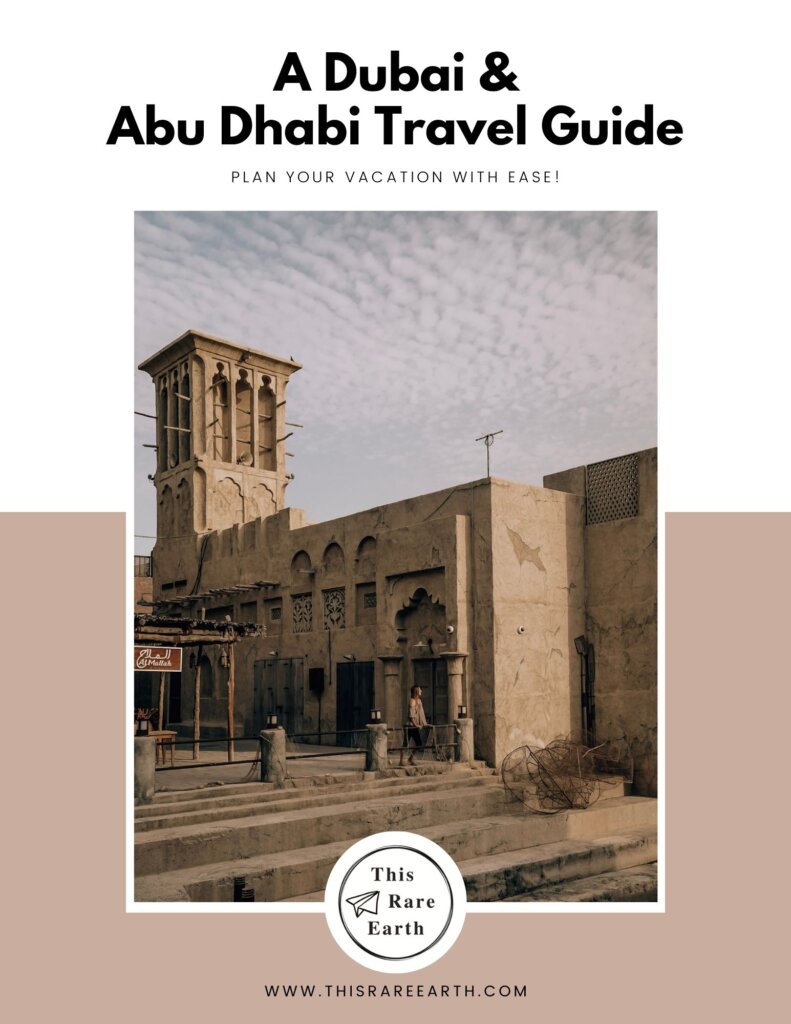 FAQ's:
What file type will this e-book arrive in? 52 Hikes in Southern California will comes is PDF form for broad usability.
How long do I have access to this e-book? Forever! After your purchase, you will get a download link sent to the email address provided. Save it to your preferred device for easy access.
What is your refund policy? Due to the digital nature of this product, refunds are not accepted.