Planning to visit Lithuania? This Lithuania travel guide will provide you with everything you need to know to make your trip a breeze!
I may be biased, but Lithuania is one of the most underrated countries on the planet. Being Lithuanian by heritage, I go back and travel Lithuania every few years to see more of my homeland.
From the medieval castles to the incredibly tasty food to the deep and difficult history, Lithuania offers so much more under the surface than you know.
The Republic of Lithuania is a country that sits on the Baltic Sea, one of the three Baltic States. Lithuania shares land borders with Latvia to the north, Poland to the south, Belarus to the east, and Russia to the southwest.
If you are planning a trip or dreaming of you're next getaway, this Lithuania travel guide will give you all the details to get around with ease! Let's dive in.
---
How Many Days is Enough in Lithuania?
Many travelers stop by for a short three day city break. If that's all the time you can spare, I'll allow it.
But, some of the best Lithuanian gems are well outside of the Vilnius – the capital. You really need more like a week to see some of the best spots in the country.
Kaunas, Trakai, and the Curonian Spit are all more than worth a visit.
Is English widely spoken in Lithuania?
The official language in Lithuania is Lithuanian. It is one of the oldest languages on the planet!
Nowadays, English is widely spoken, especially in the larger cities. Younger generations all seem to speak English.
In smaller towns, it may be more difficult to find English speakers. But, those who work in the tourism sector, such as in hotels and attractions, typically will speak English.
Useful Phrases:
'Hello' and 'Thank You' in Lithuanian: "Labas" – pronounced lah-bas, and "Aciu" – pronounced ah-choo.
What is the Best Month to Visit Lithuania?
The best months to visit Lithuania in terms of temperature is between May and September. The sun will be shining and the daytime temps are pleasantly warm.
Fall and Spring are great for better price and fewer crowds. Winter bring a snowy chill to the air, but is very beautiful!
Is Lithuania Expensive for Tourists?
It is very inexpensive compared to other European destinations! Hotels are extremely cheap compared the those in the USA – get a comfortable private room for around $30USD. And, you can eat a hearty meal, complete with a tasty beverage, for under $10USD.
Budget travelers will find cheap hostels, too. And anyone who prefers luxury, don't worry – you can find that too.
The currency in Lithuania is the Euro, or EUR (check current conversion rates here.)
Lithuania Resources: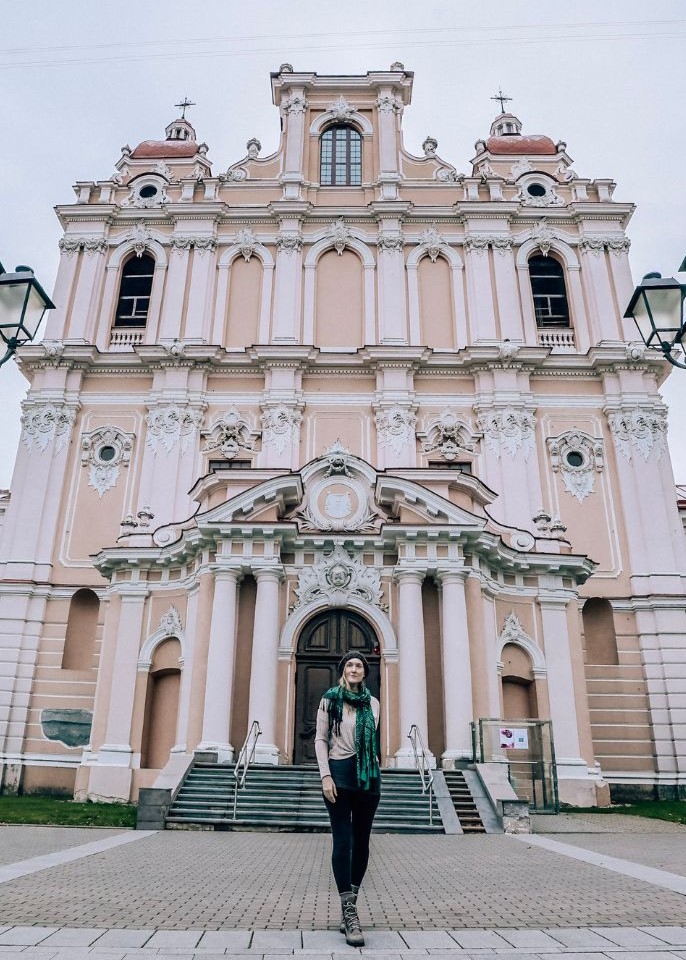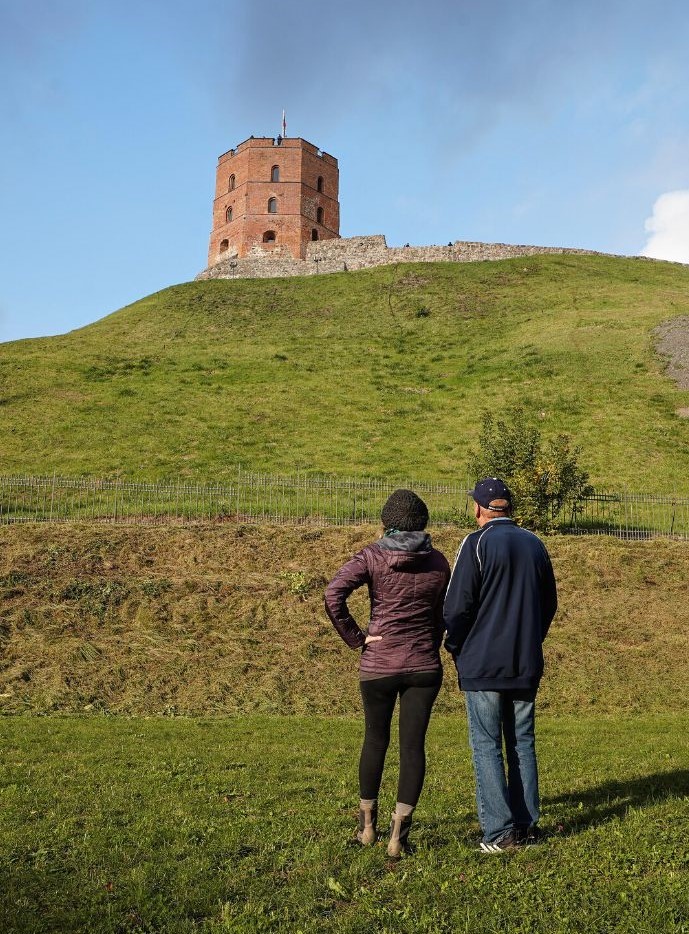 Lithuania Travel Tips

What are the best things to do in Lithuania?
No trip to Lithuania is complete without exploring the capital of Vilnius, history-filled museums, vibrant green nature, and deeply meaningful monuments. Lithuania offers something for everyone.
What kind of food do they eat in Lithuania?
Lithuania was historically a nation full or farming and agriculture, and that is still evident around the country today. You'll see fields of crops and grazing cattle as you drive around.
It is also evident in the food. Traditional Lithuanian food is packed with hearty potatoes, fresh dill, and colorful beets. It is also comprised of meats and bread, fresh fruits, and delicious sweets.
While largely unknown, Lithuania's cuisine was some of the tastiest and interesting I have tried!
Transportation
Getting There: All international visitors will arrive at the Vilnius International Airport in the capital, if arriving by air. The airport is a short 15 minutes from Vilnius' Old Town, so it is very easy to manage. It is also possible to cross by land for anyone doing a Baltic road trip.
Getting Around: To see more of Lithuania, I highly recommend renting a car here. I personally prefer need this type of freedom when I travel, and being able to stop wherever you want! The roads are easy to navigate.
Alternately, you could use Uber or taxis if you prefer not to drive.
Lastly, booking tours is an excellent option to learn more about the country form locals.
Lithuania Travel Guide Collection
Essential Gear for Lithuania
Simply click the items below to check current prices. I always travel with this specific gear when I visit Lithuania!
Pin Me for Later!