Looking to learn some fun facts About Lithuania? You've come to the right place. Lithuania is a fascinating country with a storied past. These interesting facts about Lithuania are sure to make you understand and appreciate this small country more and more.
Pin Me for Later!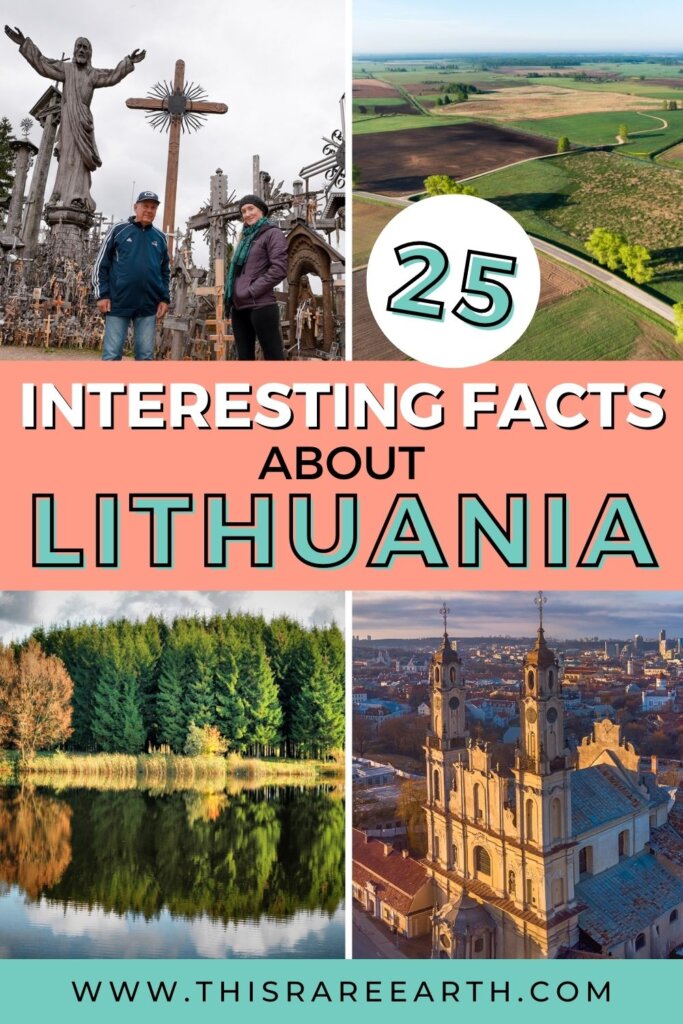 25 Interesting Facts about Lithuania
Being Lithuanian myself, I always had a hunger for learning about this small Baltic nation known as my homeland. With each passing year, I grew more interested in where I came from, and by my college years, I knew I needed to go and see it for myself.
Fast forward to today, I have visited Lithuania many times now. I've learned a lot of interesting facts about my heritage with each visit. Now, I'd like to share some of those findings with you!
1. Lithuania is the largest of the three Baltic States.
Situated on the banks of the Baltic Sea, Lithuania, Latvia, and Estonia are often referred to as "The Baltic States." Of these three countries, Lithuania is the largest. But, it is only slightly larger than Latvia.
2. The capital of Lithuania is Vilnius.
Lithuania's capital city is Vilnius. Vilnius is a vibrant, international city that is just full of great things to do!
Love to learn about history? Check out one of several museums (my personal favorite is the KGB Museum.) Love art? Walk around Uzupis, the quirky art republic. Want spectacular views? Take a ride up to Gediminas Tower for a panoramic landscape of the city.
But, Vilnius was not always the capital of Lithuania. The oldest capital was Kernave. Then, Trakai. And lastly, Vilnius became and remained the capital city.
3. Lithuania was once part of the Soviet Union.
From 1940 to 1990, Lithuania was a part of the Soviet Union. During this time period, politics in the country were influenced by strong communist values.
Despite oppressive political control, Lithuanians bravely kept their own language and cultural identity alive throughout the years of Soviet occupation. From 1970-1985, a nationalist movement slowly began to grow which ultimately resulted in successful efforts to be granted independence from the Soviet Union in 1991.
Today, Lithuania is a sovereign democratic state with significant and close ties to many European countries and continues to embrace facts about its long history as a region full of diverse cultures.
4. Lithuania is a member of the European Union.
Lithuania officially joined the European Union in 2004. Before joining the EU, Lithuania's gross domestic product per capita was comparable with some other central and eastern European countries. After joining, they quickly made improvements in health services, improved quality of air and water, as well as increased access to education.
Likewise, agricultural products now have access to larger and more lucrative markets than before. All this has meant an increase in GDP per capita – over 50% since Lithuania entered the EU – improving the standards of living for its citizens significantly.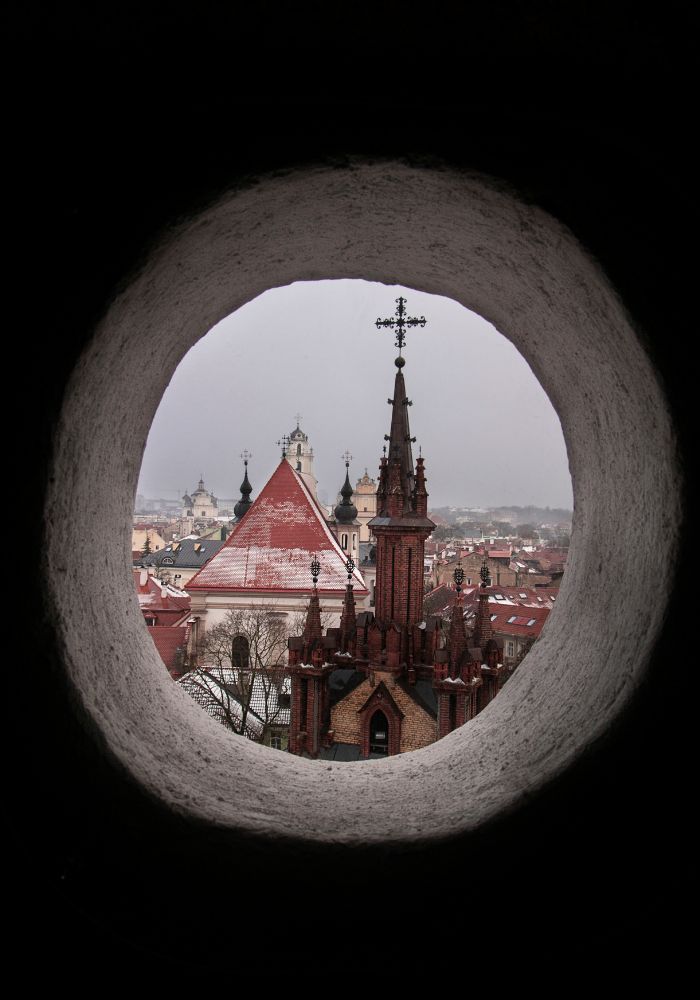 5. Lithuania was the last pagan nation in Europe.
Hands down one of the most interesting facts about Lithuania is that they were the last pagan nation in all of Europe.
1,000 years after the rest of the continent had converted from paganism, Lithuania's beliefs held tried and true. They regularly prayed to multiple gods of things like the weather, the harvest, or fertility.
Their stories successfully preserved aspects of Lithuanian culture and laid the foundation for many customs that are still practiced today. With its unique combination of religious history and unique folklore, Lithuania remains an interesting destination to discover the rich and varied history of pre-Christianity pagan culture.
You May Also Like: A Complete Guide to the Hill of Crosses in Lithuania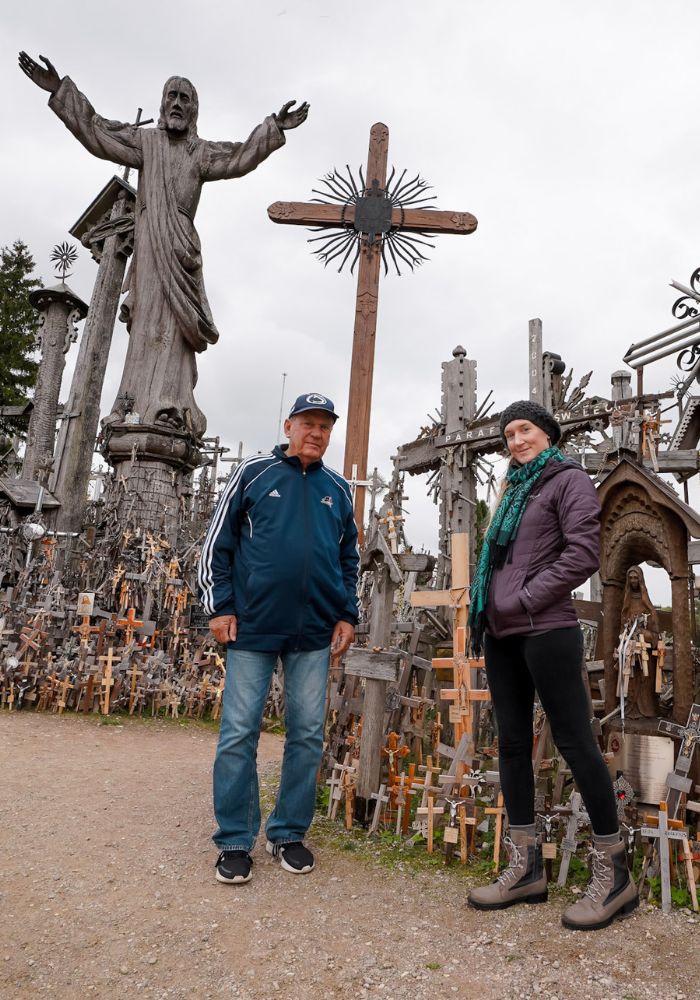 6. Today, Lithuania is deeply Catholic.
The process of Christianizing Lithuania took place between the 13th and 15th centuries, when Lithuania's rulers accepted Christianity from Europe. It was not an instant decision, but rather took place over many years.
The choice to convert was both a political and religious decision. It granted special trade privileges with other nations and aligned Lithuania with its neighbors, religiously.
Today Lithuania remains one of the most devotedly Christian nations in all of Europe. From the ornate churches in Vilnius to the Hill of Crosses in Siualiai, Christian sites can be explored all over the country.
7. The population of Lithuania is around 2.8 million.
Lithuania's total population is around 2.8 million people. The majority of Lithuanians live in densely populated urban areas, like Vilnius or Kaunas.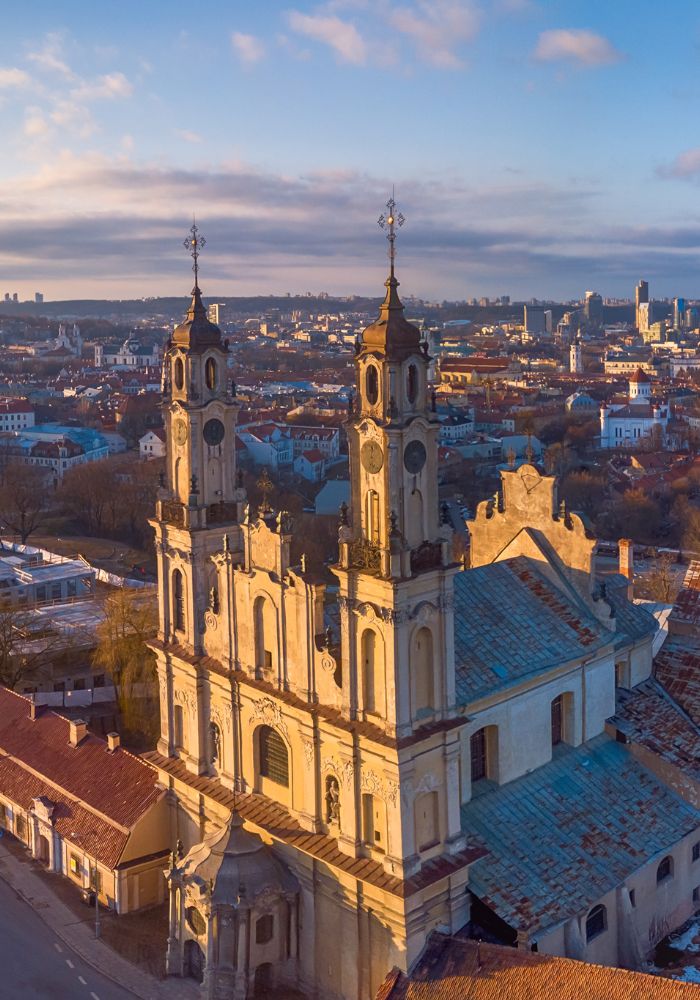 8. The official language of Lithuania is Lithuanian…
Lithuanian is spoken by around 3 million people worldwide and is the official language of Lithuania.
9. And, it is one of the oldest languages in the entire world.
In fact, Lithuanian is the oldest surviving Indo-European language, dating all the way back to the 16th century. Despite its relative youth as a nation, Lithuania takes great pride in its language and works hard to preserve it for future generations.
Although English may be more widely used in international contexts, it remains an important part of Lithuanian identity and culture, with most citizens using their native tongue at home.
You May Also Like: Things To Do in Lithuania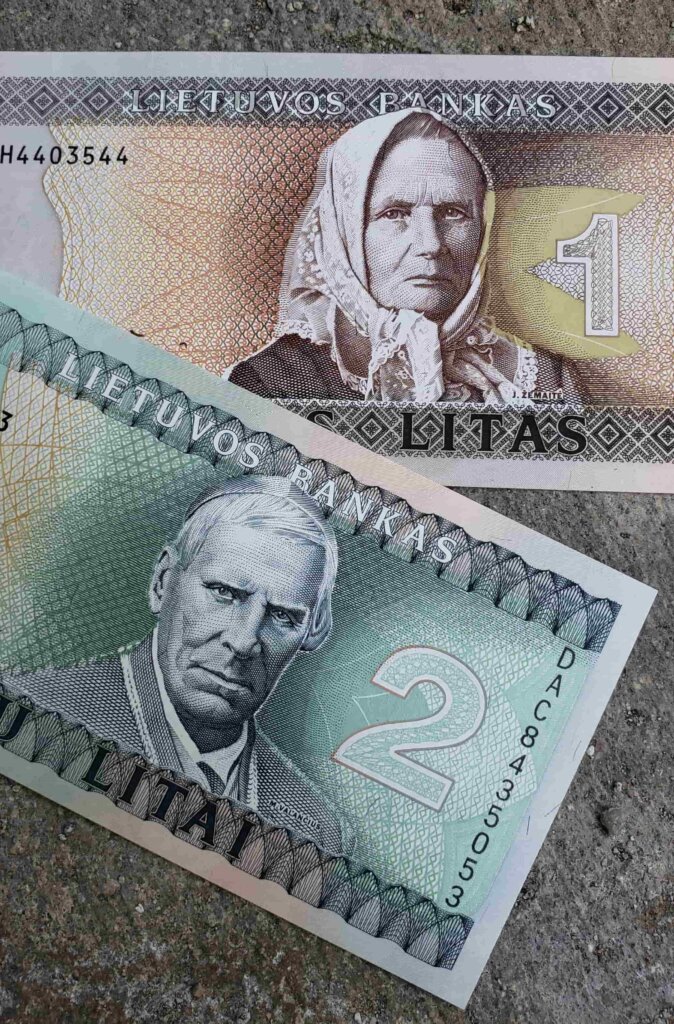 10. The currency of Lithuania is the Euro.
The first time I ever visited Lithuania, they were still using their own currency – the Lithuanian Lita. In 2015, Lithuania officially replaced it with the euro.
The switch was widely supported as it created a more stable economy and provided greater economic opportunities to citizens. It also enabled Lithuania to increase its competitive advantage through improved access to regional markets. Lithuanians now have exponentially more purchasing power as a result of their ability to spend euros instead of litas.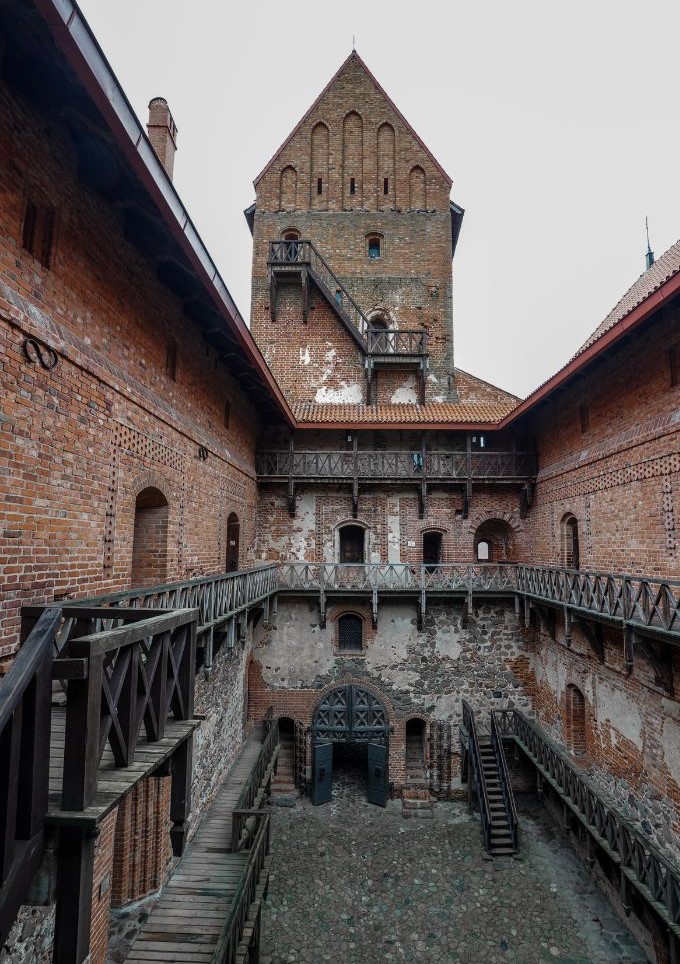 11. Lithuania has one of the best preserved medieval castles in the world.
Trakai Castle is an iconic sight in Lithuania. Initially built in the 14th century, Trakai Castle was the original seat of Lithuanian grand dukes during the middle ages.
Nowadays, it is considered by many to be one of the most important symbols of Lithuania and its history. Trakai Castle has been well preserved over centuries, and partially reconstructed, making it one of Europe's oldest surviving monuments set amidst breathtaking scenery.
Today, it is open to visitors who come from near and far to explore its history and learn more about Lithuania's rich cultural heritage.
You May Also Like: Visiting Trakai Island Castle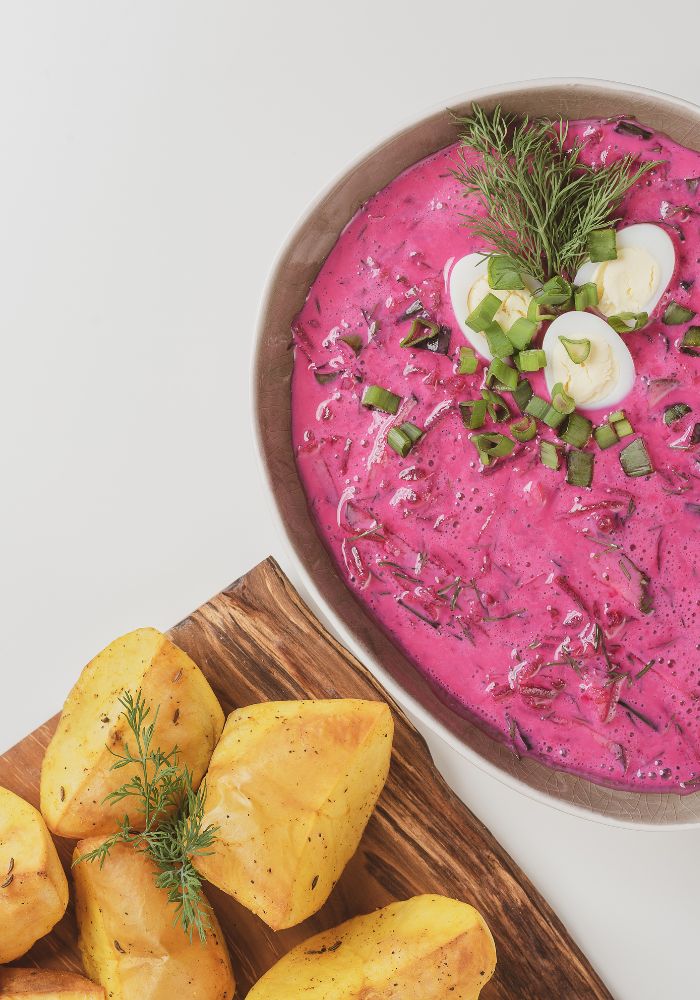 12. Traitional cuisine is hearty but very healthy.
Lithuania has some of the most savory and flavorful cuisine in Europe. Rich with tradition, Lithuanian dishes have been passed down through generations for countless years.
The traditional cuisine commonly features meats, grains and fresh vegetables, offering a variety of flavors that sets it aside from other cuisines. Ingredients are locally sourced. Common veggies like potatoes, mushrooms, and cabbage all cooked slightly differently depending on which region you are in – Vilnius, Kaunas and Trakai each add their own unique touches.
One of the most delicious facts about Lithuania – local cuisine a great way to experience the country's culture at its fullest!
You May Also Like: Traditional Lithuanian Foods to Try on Your Visit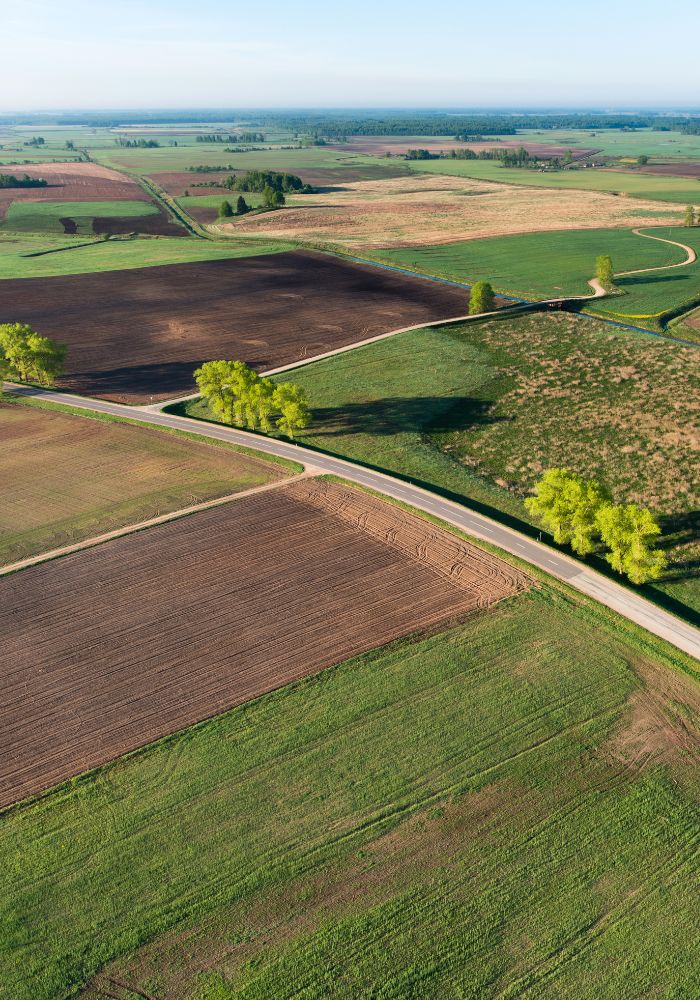 13. Lithuanians were historically farmers.
Lithuania has a long history as an agricultural nation due to its flat terrain and moderate climate. The country has an abundance of forests, which have provided fuel and building materials throughout the centuries.
Even today, much of Lithuania's population lives in rural areas, where small-scale farming is still prevalent. In the 19th century, Lithuanian farmers implemented innovations such as crop rotation and fertilization; these techniques contributed to a period of great agricultural growth that lasted until World War II.
14. Lithuania shares borders with four other countries.
Lithuania shares borders with four neighboring countries – Belarus to the east, Latvia to the north, and Poland and Russia (Kaliningrad) to the southeast.It also shares maritime borders with Sweden.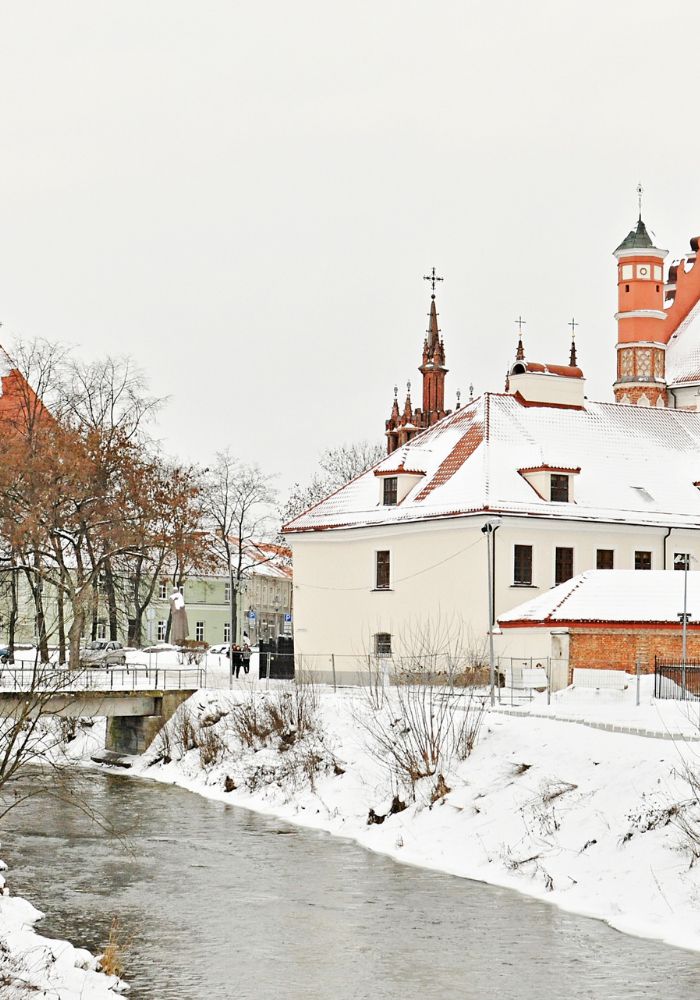 15. Lithuania experiences four distinct seasons.
Lithuania has a temperate continental climate, with four distinct seasons. Summers are generally warm and sunny, while winters can be cold and grey. Spring is sunny but cool, with a touch of rain. Fall brings in shorter days and cooler temperatures, but washes the leaves in vibrant fall colors.
16. Lithuania is predominantly flat.
The terrain of Lithuania is mostly flat with some rolling hills in the east and southeast. The tallest mountain in Lithuania is Aukštojas Hill, at 961 feet (293 metres.)
17. There are plenty of famous or groundbreaking Lithuanians.
Three particularly famous Lithuanians are director Šarūnas Bartas, basketball player Arvydas Sabonis, and astronaut Sigourney Jaunius.
Šarūnas Bartas is a world-renowned contemporary film director. He has directed many well-received films such as The Border, Few of Us, and Seven Invisible Men. Arvydas Sabonis is an iconic basketball player who represented Lithuania in five Olympic Games between 1992 and 2004.
Last but not least, NASA's first female astronaut Sigourney Jaunius broke barriers when she became the first Lithuanian to enter space in 1991. She earned her degree from Vilnius University. These Lithuanian trailblazers are just a few examples of amazing people from this beautiful country.
18. Lithuania is the 13th tallest nation in the world.
One of the most interesting facts about Lithuania; it ranks 13th in the world in terms of average height. According to the World Health Organization, Lithuanian men are the tallest on average, standing at five foot eleven inches and Lithuanian women stand an impressive five foot seven inches.
This data places Lithuania in one of the tallest countries worldwide, beating out nations such as Canada and Sweden for their respective averages.
19. So, its no wonder that basketball is the national sport here.
Basketball has been established as the national sport of Lithuania since 1993, with one in every four Lithuanians playing the game. The country consistently produces some of the best players in Europe, many of whom go on to play in international teams or the NBA.
Lithuania's national basketball team has participated in 26 major European and World Championships, earning 22 medals throughout its history. I'm sure their avrage height doesn't hurt, either!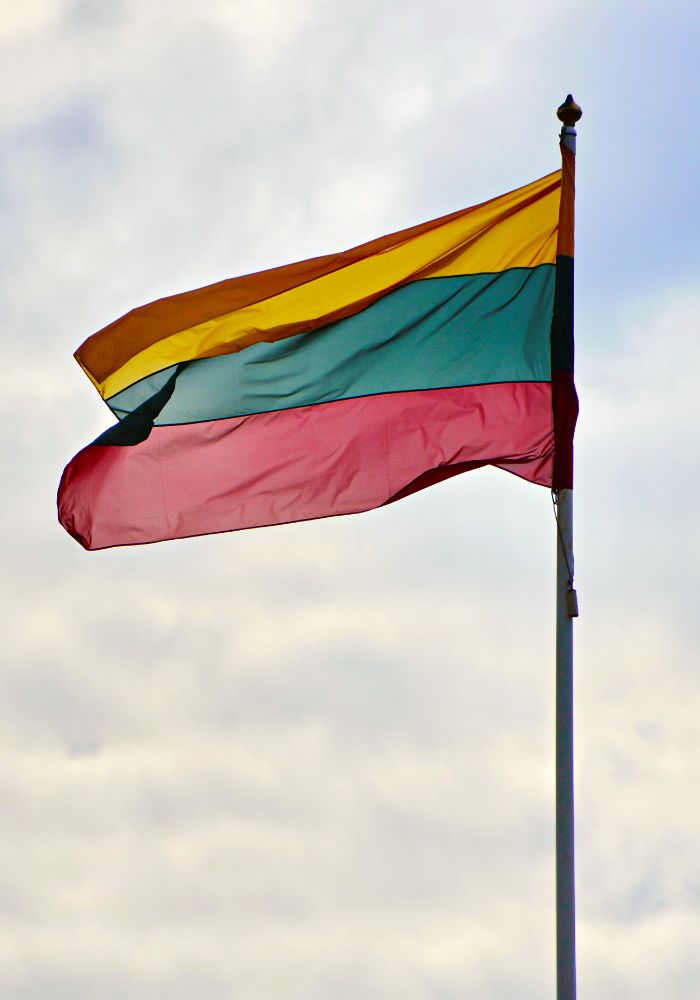 20. Residents Celebrate Two Independence Days
Another little-known fact about Lithuania is that the country celebrates two independence days.
During Lithuania's long history, it has seen periods of autonomy as well as times when it was occupied and ruled by other countries. As such, it celebrates two different independence days.
February 16 marks the date in 1918 when Lithuania declared independence from Russia, while March 11 marks the date in 1990 when the Soviet Union ceased to exist and the people of Lithuania once again took control of their own destiny.
To commemorate these two milestones in their nation's history, Lithuanians have both a National Day on February 16 and an Independence Restoration Day on March 11. These celebrations are marked with flags, speeches, parades, traditional songs and dances, feasts, and fireworks.
(Fun fact, I visited Lithuania on the 100th anniversary year of the Restoration of Lithuania in 2018. It was extremely festive and proud!)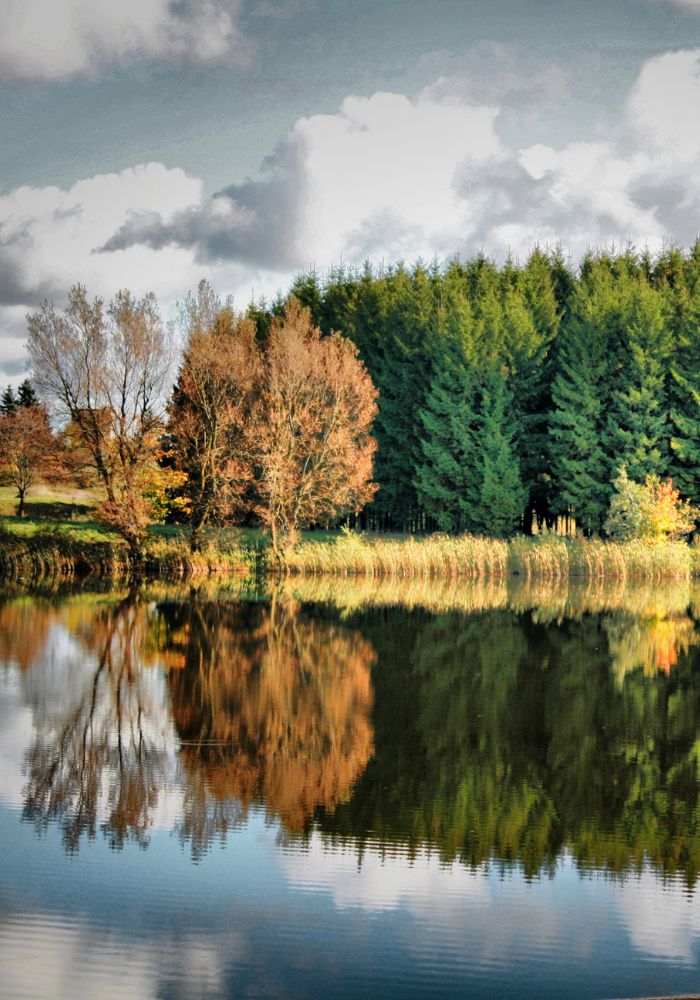 21. Forests cover nearly 30% of the country.
For anyone who loves nature, this will be one of your favorite facts about Lithuania. Lithuania has always been a heavily forested nation, with an estimate of 29.6% of the country consisting of forested land as of 2020.
Here you will find over 700 species of plants that thrive within its vast forests and wetlands. Largely composed of oak and birch trees, Lithuania's forests provide vital resources for its people such as medicinal herbs and wood products.
Much work has gone into conserving these precious resources in recent decades, resulting in the government placing strict regulations on the use and extraction from this land. This commitment to sustainability has made Lithuania a leader among European countries when it comes to forest conservation.
You May Also Like: The Best Places to Visit in Lithuania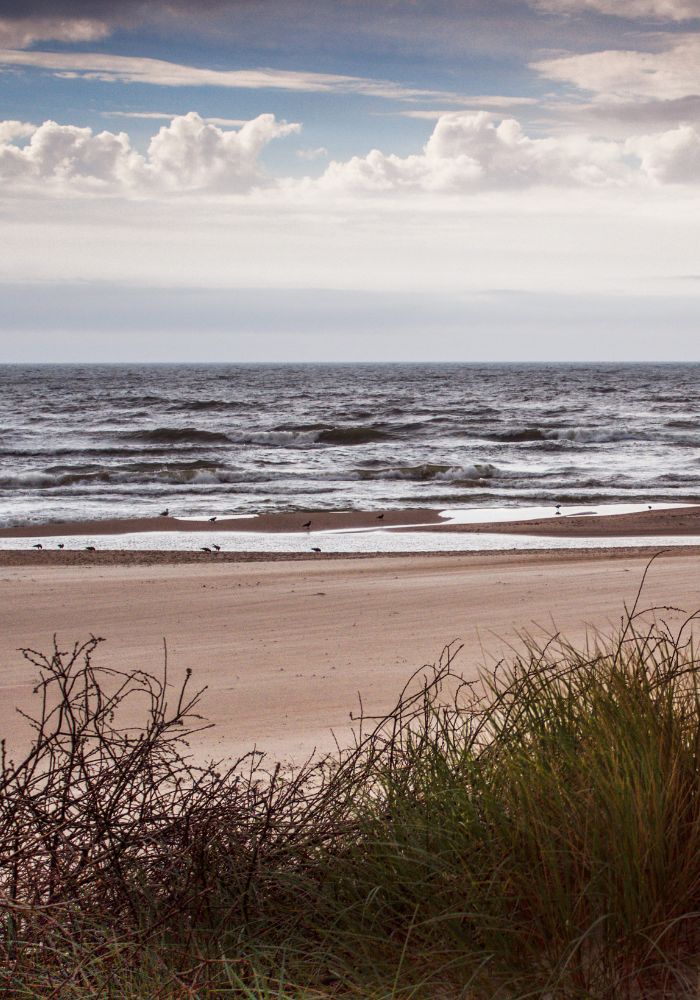 22. Lithuania has a popular beach culture, at least in summer.
Lithuania is home to a vast array of stunning beaches that can be enjoyed during the summer months. With a shoreline of ninety-nine miles along the Baltic Sea, Lithuania offers plenty of options for beachgoers to explore.
Many coastal towns, such as Palanga and Neringa, feature white sand beaches with crystal clear waters and majestic dunes, making them popular among tourists and locals alike during the warmer months.
23. Lithuanians love to celebrate.
Lithuania has the most public holidays of any country in Europe. They celebrate two independence days, midsummer, autumn equinoxes, summer equinoxes, and much more.
They also are known for their world-class beer and vodka, and lesser-known drinks like krupnikas.
24. The country has useful natural resources.
Some common natural resources that come from Lithuania include timber, peat, and minerals such as potassium, phosphorus, and magnesium.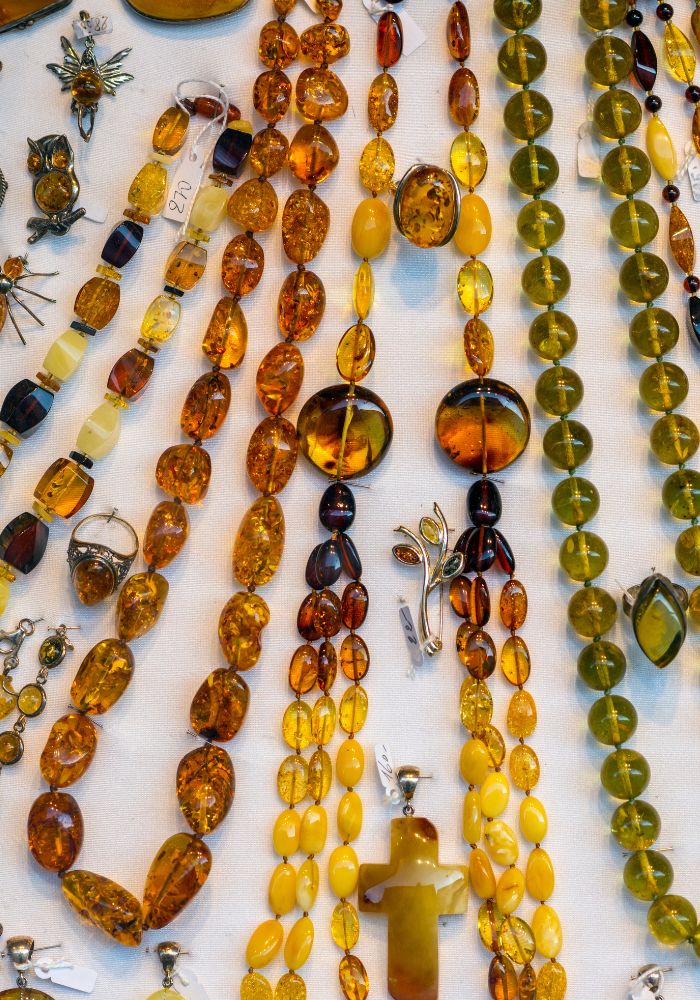 25. Lithuania also has a booming amber industry.
When you visit Vilnius, or the tourist areas in Trakai and Palanga you are likely to notice shops full of amber jewelry and art.
Lithuania is one of the most amber-rich nations in the world. It holds over 65% of Europe's total amber resources! This is no small feat, seeing as only tiny amounts of the gemstone are generally found in other parts of Europe.
Amber from Lithuania can be seen in wide variety of colors, from yellow to orange and even a deep honey tone. Known as 'Baltic Gold', Lithuanian amber is widely appreciated all around the world for its beauty and rarity, making Lithuania an alluring nation for anyone interested in this beautiful gemstone.
(And, one of my personal fun facts about Lithuania – when I took my father to Lithuania, we brought home some beautiful amber jewelry for my mother as a souvenir. She loved it!)
***
I hope this list of interesting facts has taught you a few new things about Lithuania! Lithuania is a fascinating place and a country definitely worthy of a visit.
Let me know below – which Lithuania fact surprised you the most?
Pin Me for Later!