Lithuania. An under-the-radar country for history, culture, nature, and, believe it or not, food. Traditional Lithuanian dishes are relatively unknown to the world audience, but it would be a mistake not to try some traditional Lithuanian food and Lithuanian national dishes on your visit! Keep reading for the best Lithuanian food to try.
Pin Me for Later!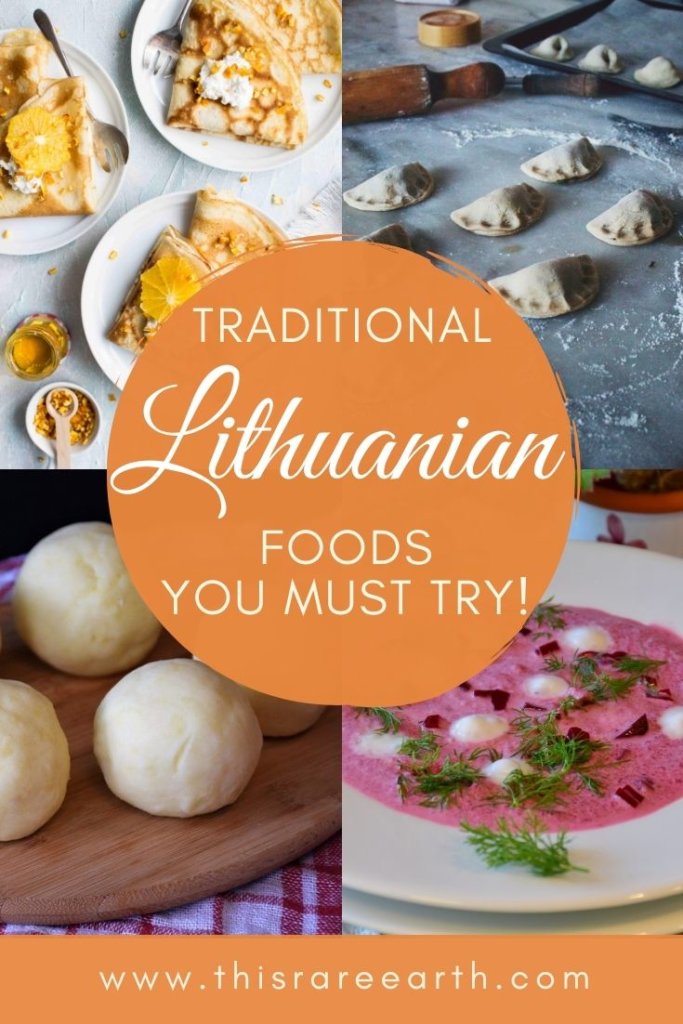 When people think about European cuisine, it's safe to say that traditional Lithuanian food does not earn a spot on most people's lists. I'm here to tell you that that is a grave mistake! This under-the-radar Eastern European country offers so many unexpected and tasty traditional Lithuanian dishes that are extremely flavorful and unique.
Yes, I am biased – I'm Lithuanian by heritage. I travel to Lithuania every few years to enjoy what I call my homeland. But that only means I'm in a position to share the tastiest Lithuanian food options that you have to try!
What to Eat in Lithuania: Traditional Lithuanian Food to Try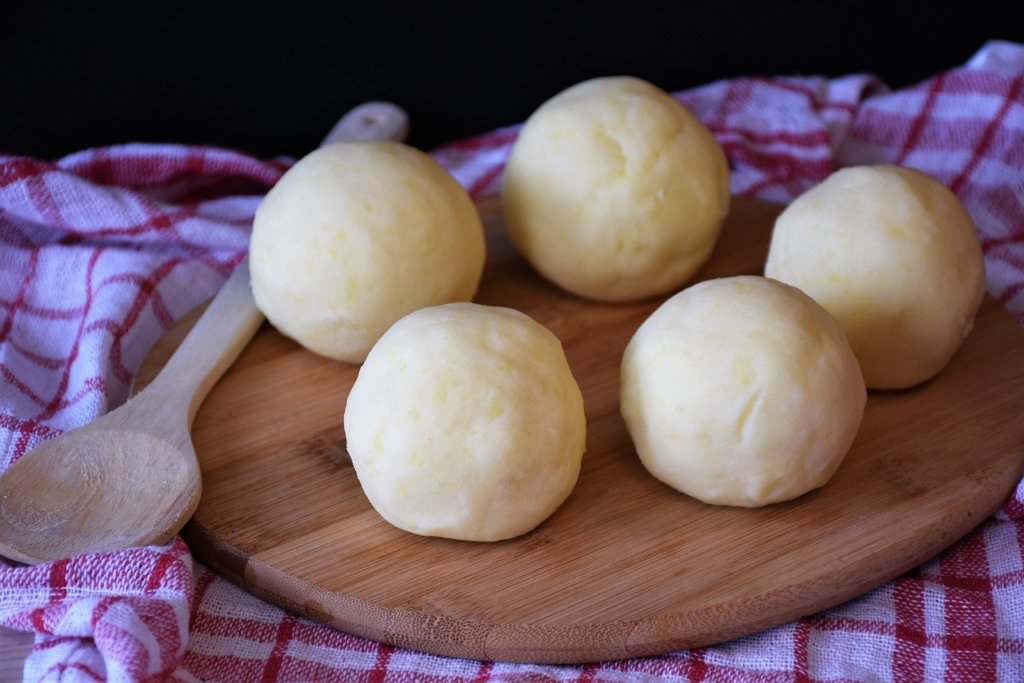 Cepelinai
As the national dish of Lithuania, Cepelinai gets the number one spot on this list. Cepelinai are huge and extremely filling dumpling made with potato flour. They are usually about the size of a softball and the "walls" of the cepelinai are seriously about 3/4″ thick.
Inside of the cepelinai , you will find two main versions; one filled with spiced ground meat and the vegetarian version filled with cheese. The giant dumplings are first boiled in salted water and then served with various accoutrements. I suggest trying this dish if you're traveling in Vilnius, where plenty of traditional Lithuanian restaurants are located.
Saltibarsciai (Lithuanian Cold Beet Soup)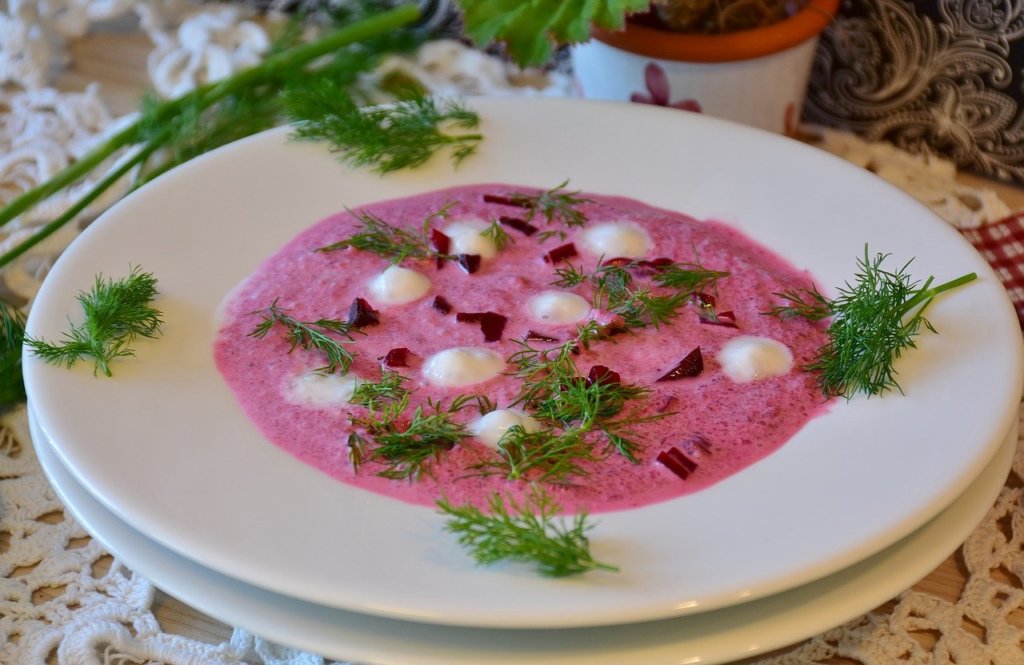 Saltibarsciai (pronounced shal-tee-bars-chay)is a bright pink soup that has earned a place alongside other traditional Lithuanian dishes. It's a staple food of Lithuania all year round, both hot or cold, though Lithuanian cold beet soup is typically served in summer months.
Beetroot, dill, and often some type of cream make this dish so vibrant in both look and flavor. Saltibarsciai is usually served with peeled and boiled potatoes on the side, sprinkled in dill and with a hardboiled egg.
Kibinai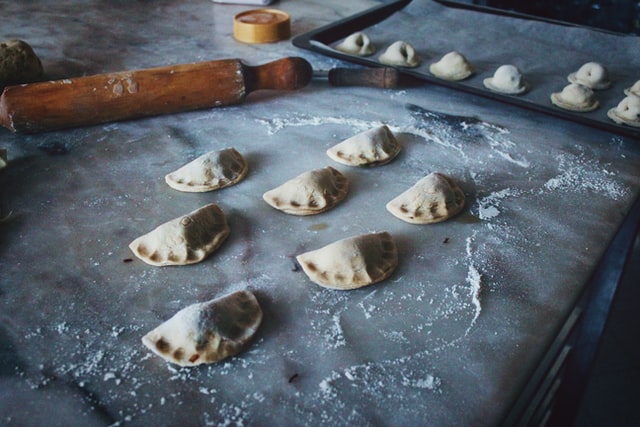 Kibinai are primarily associated with the city of Trakai, where the Karaim ethnic minority are centralized. They remind me of empanadas, but Eastern European style empanadas.
Kibinai are traditional Lithuanian crescent-shaped pockets of deliciousness. The pastries are hand-rolled, and in the traditional Lithuanian version, filled with spiced and herbed minced mutton before being pinched shut. As a vegetarian, I've not had this version, but have had ones filled with cheeses, mushrooms, spinach, and other vegetables.
Kibinai are incredibly delicious and I highly recommend them!
Šakotis

I travelled to Lithuania during my birthday one year, and my goal was to get the famous Šakotis, or "tree cake" as my birthday dessert-of-choice. This famous tree cake is both delicious and interesting to look at!
Šakotis is prepared using a thick batter. This batter is repeatedly poured over a rotating horizontal spit, cooking as it spins. The "tree shape" comes from batter dripping as the spit rotates, traditionally over an open fire. In modern times, this cake can be baked slowly inside of an oven, instead.
Šakotis is typically reserved for special occasions, and I decided that my birthday in Lithuania fit the bill. And yes, you can even buy this Lithuanian dessert pre-made in some grocery stores!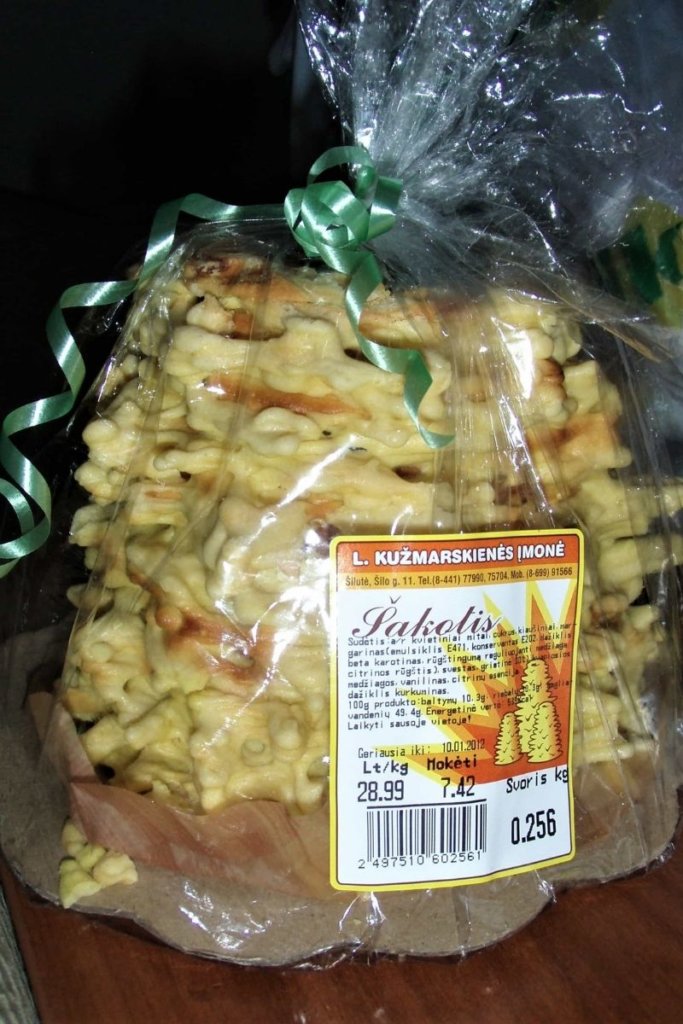 Blynai
Blynai isanother traditional Lithuanian food that completely surprised me. This dish can be served both sweet or savory, which I was not expecting. I'd never had a savory pancake before, but my cheese, mushroom and spinach one was unbelievable!
Blynai are made with flour and beaten egg whites, which creates a very light pancake similar to a crepe. They are usually filled with either sweet (fruit and preserves) or savory ingredients, folded over itself, and served warm. Don't skip these!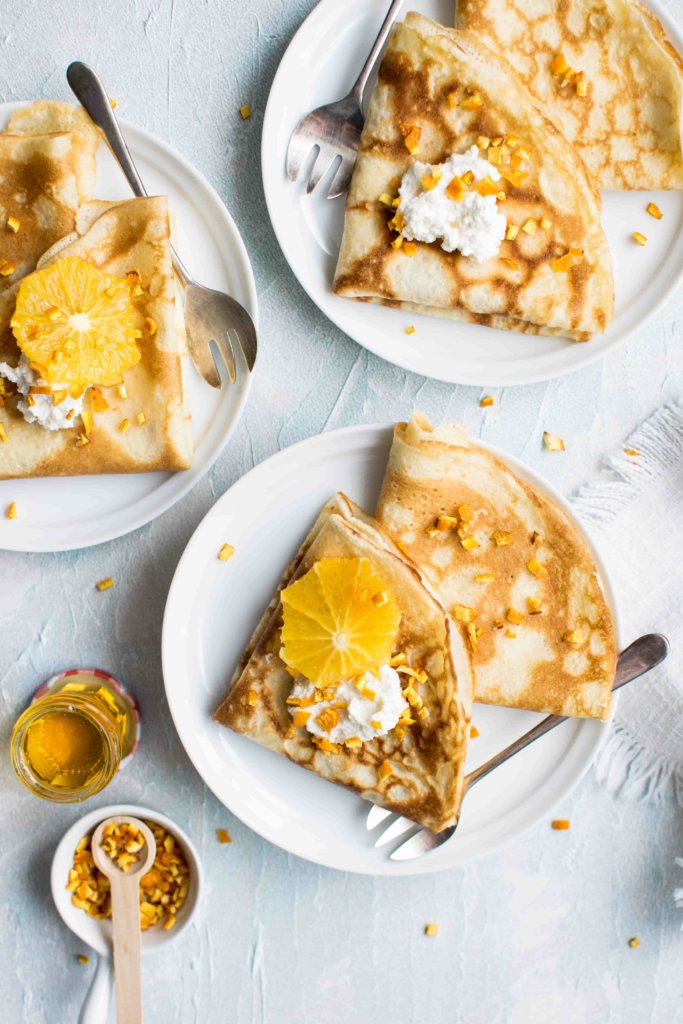 Bulviniai Blynai (Potato Pancakes)
You've probably noticed by now, potatoes are an integral part of Lithuanian cuisine. Another common way of preparing potatoes in Lithuania is to fry them into crispy Lithuanian potato pancakes called Bulviniai Blynai.
Bulviniai Blynai contain grated potatoes, onions, eggs and flour. When in Lithuania, you must eat these with a side of applesauce like the locals! They are similar to Latkes but tend to be much smaller and smoother grated potato pieces.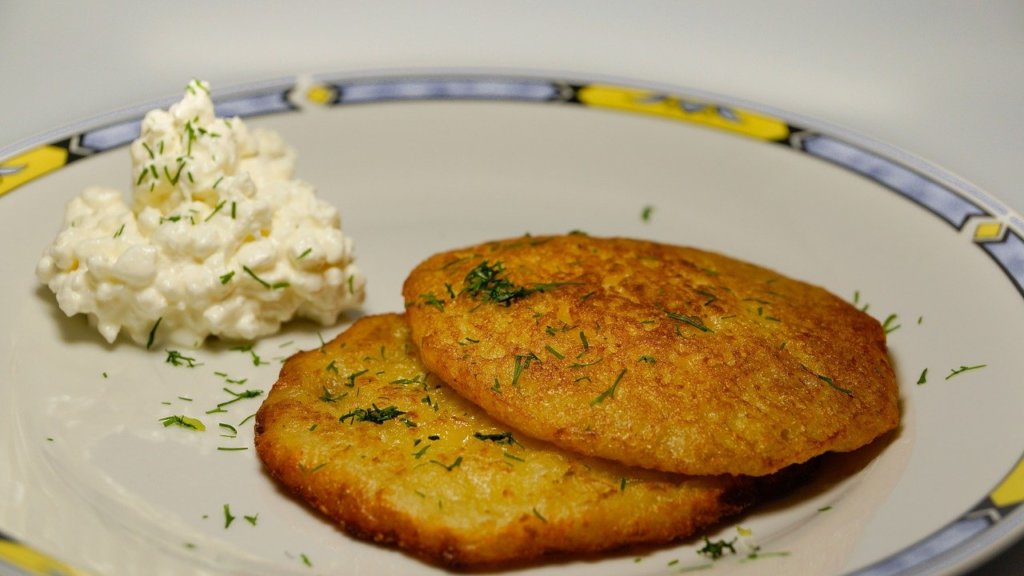 Dark Rye Bread
Another staple of traditional Lithuanian dishes, dark rye bread is commonly found across the country. Though farmers in Lithuania do grow wheat and buckwheat, the most commonly used bread in traditional Lithuanian national dishes is dark rye. Traditionally baked at home, dark rye bread is of course available in markets nowadays.
Dark rye is often used to make another tasty Lithuanian snack called Kepta Duona; or, fried bread with garlic. I will never forget enjoying kepta duona on a winter night in a small traditional Lithuanian restaurant.
These are some of the best meals and desserts made in traditional Lithuanian food dishes. I eat just about all of these on every trip I take to Lithuania! Which one would you like to try first?