A day trip to Malibu, CA can be a fabulous experience, and this Malibu itinerary will help you to see more Malibu attractions in a relatively short timeframe. Though you could easily spend a weekend in Malibu (or more), this "Perfect One Day Trip to Malibu" itinerary will give you the best Malibu vacation possible in one day.
Pin Me for Later!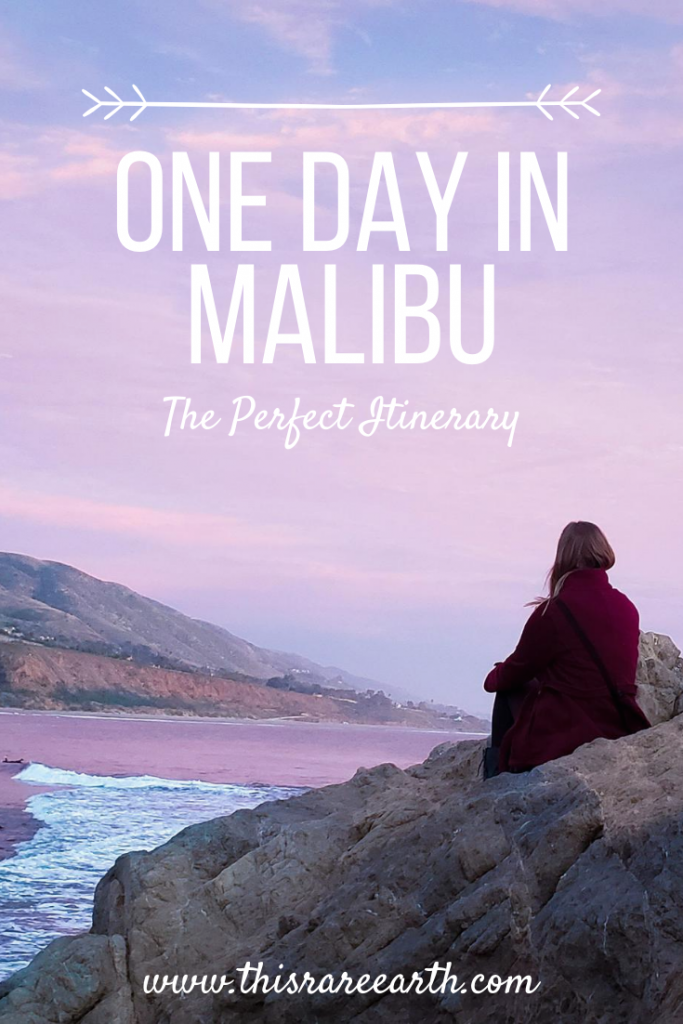 It's easy to see why Malibu, CA is so popular with locals and is also very well-known all over the world. The tall palm trees, the epic coastline, the sunny skies. However, many tourists hear "Malibu" and picture something more akin to ritzy, upscale Beverly Hills.
Actually, Malibu is a quiet, sleepy area with a small-town vibe. Mom and Pop shops and restaurants still line the Pacific Coast Highway (PCH). Many of the beaches are totally free to park and visit. There are strict laws on exactly where and what you can build. And, the natural cliffs and wilderness is plentiful.
This is one of the reasons that I love Malibu, in fact. It's NOT flashy. It's NOT loud. It's laid back, it's beautiful, it's rugged. Whether you live in Los Angeles or are passing through on a PCH road trip, you can make the best of a one day getaway in beautiful Malibu.
The Perfect Day Trip to Malibu CA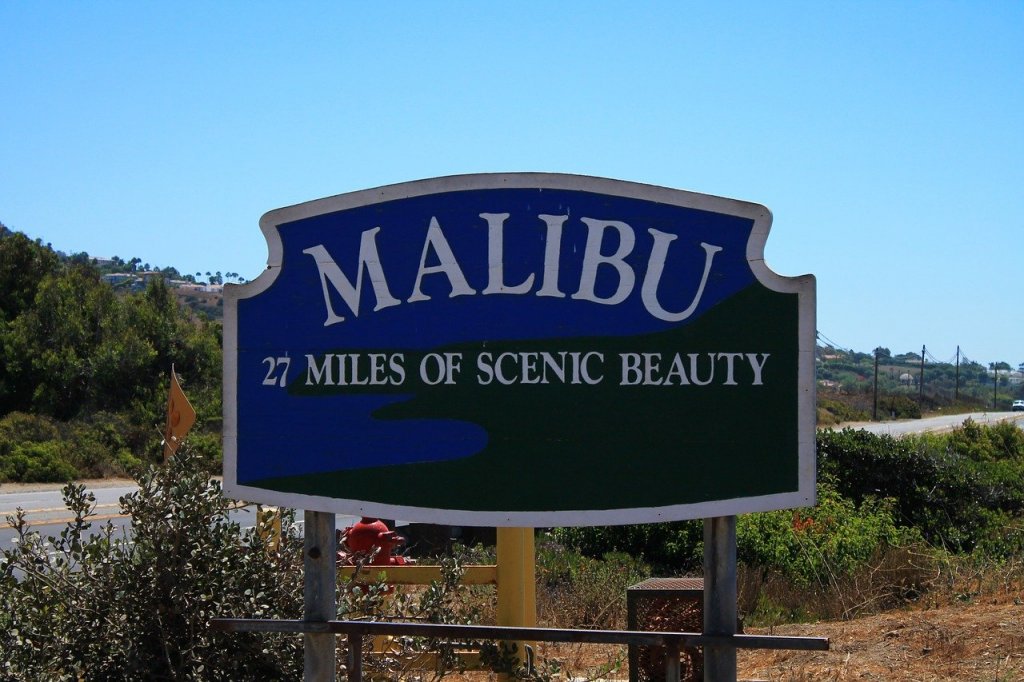 Early Morning in Malibu
My top recommendation to start the day off right is to wake up and arrive early (before sunrise if you wish!) to enjoy the beautiful views on a morning hike. If you've been around for a while, then you know that I spend a lot of time hiking the desert, but oceanside hikes are also pretty magical.
There are several Malibu hikes that I'm a fan of, but for the early morning I recommend the Zuma Ridge Trail. This trail is on the northern end of Malibu, taking you farther away from Los Angeles. This means that the trail tends to be less crowded than some of the others in Malibu. You'll enjoy peace and quiet, taking in the ocean view and mountainous scenery.
The trail will take roughly 2 hours to complete, and is moderate in difficulty. The early morning departure will keep you comfortable as the sun climbs, since much of the trail is not shaded. Depending on the season, you might see wildflowers if you are lucky!.
There is a secret spot offering 180-degree views of the Pacific Ocean, found about half a mile into the hike on the left hand side of the trail. Keep your eyes peeled for an unmarked path on the ground because the view is incredible if you can find it!
Zuma Ridge has free parking. Follow Pacific Coast Highway (PCH) to Busch Driveand drive all the way to the end. The free parking lot is on the right side of the road. Also, very important: Be sure to find the "Zuma Ridge Trail" sign as there are two trail options at the beginning.
The Non-Hiking Option: if hiking is not for you, feel free to sleep in as most shops don't open until 10am anyway. If you're in the mood to shop, the Malibu Country Mart is a great place to explore a mix of quirky and high-end options, and will easily keep you occupied until lunch.
Click Here for a Google Map of Zuma Ridge Trail.
Click Here for a Google Map of Malibu Country Mart.
This error message is only visible to WordPress admins
There has been a problem with your Instagram Feed.
Error: No posts found.
Lunchtime in Malibu
You have a ton of great food options for lunch in Malibu, depending on your tastes (and your budget). Here is a list of several restaurant options to choose from. After hiking you are bound to be hungry, so let's get to it!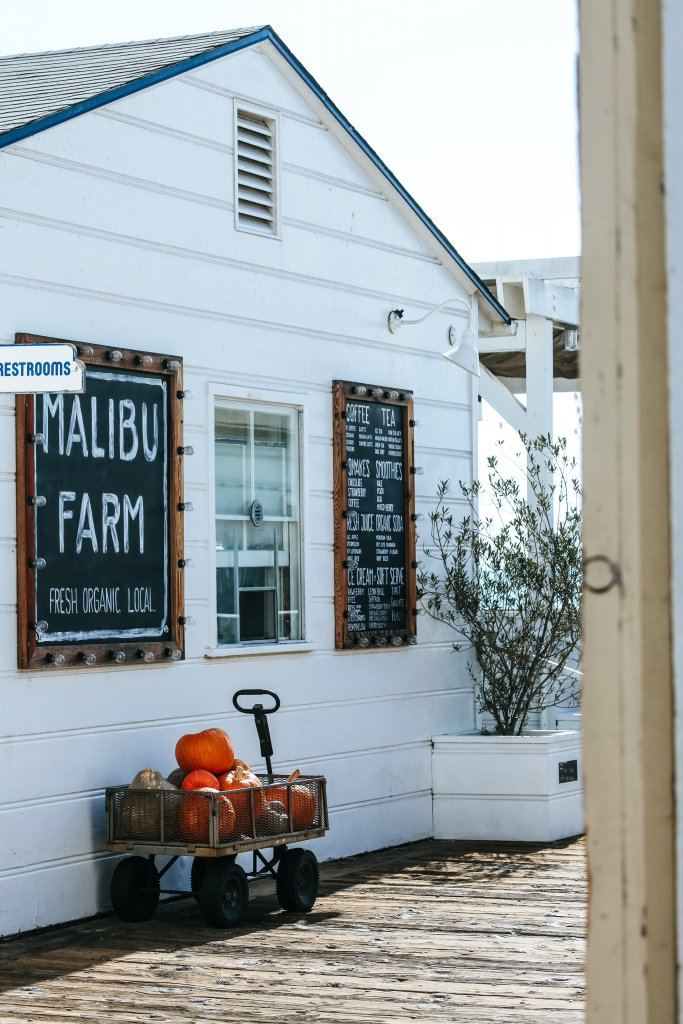 A Post Lunch Beach Day
Every single one of my restaurant suggestions for lunch are just minutes from the ocean. No matter which you choose, you'll be in a prime spot for some post-lunch relaxation on the beach. Malibu Lagoon State Beach and Malibu Surfrider Beach are both nearby and are excellent choices for the afternoon!
Malibu Lagoon State Beach does have a paid lot, but I recommend parking for free on the street if spaces are available. This scenic beach has a lagoon that is an estuary for migratory birds, so it's a great place for wildlife viewing.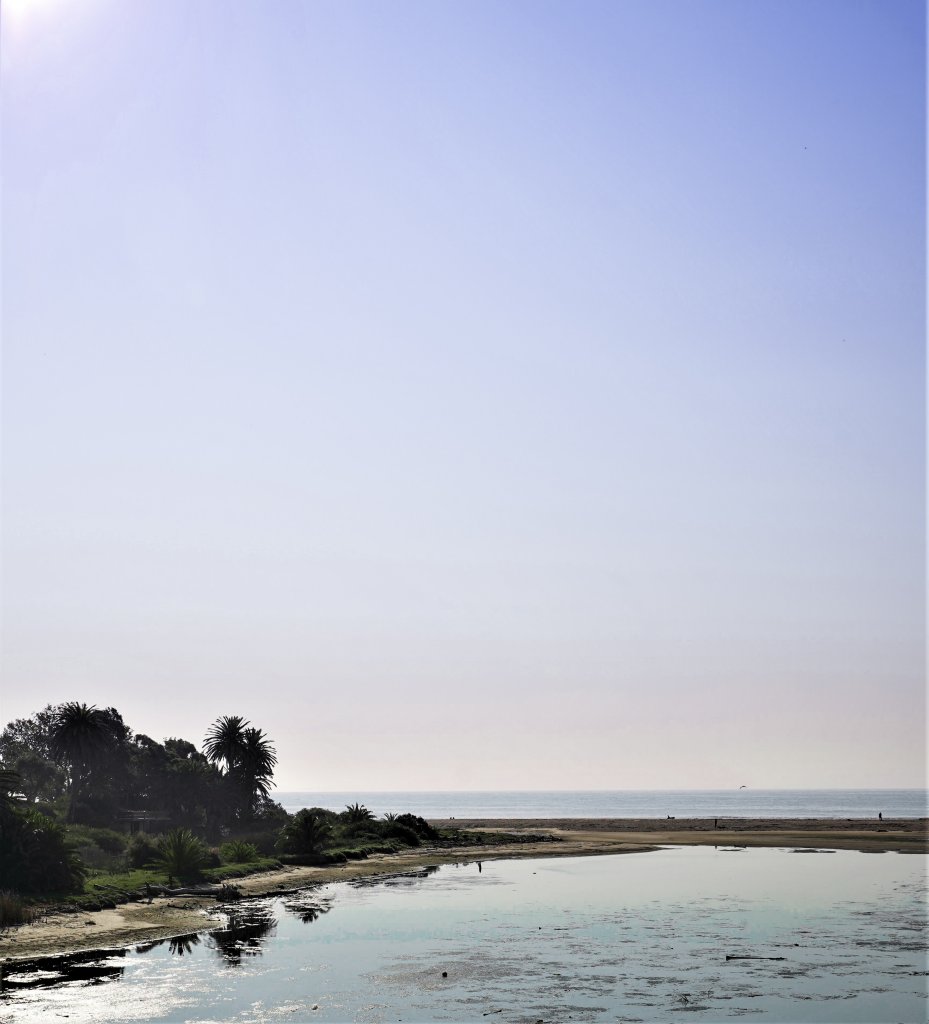 Malibu Surfrider Beach is well known for surfing (as the name suggests) and saltwater fishing. This beach continues under the Malibu Pier, where Malibu Farm sits, by the way.
In the summer, you can sunbathe; swim; play beach or water spots; hangout. Reading a book on a blanket or simply taking in the scenery is ideal.
Allow a few hours to just relax after driving, hiking, and eating. It will probably be a welcome break.
Click Here for a Google Map of Malibu Lagoon State Beach.
Dinner in Malibu
There are a TON of excellent dinner options in Malibu. Here is a range of options depending again on your tastes (and your budget).
Ending Your Trip: The Perfect Day in Malibu
The perfect end to any day trip or getaway in Malibu is to watch the sunset over the ocean. Since the sun sets to the West, the California Coast is the most spectacular place to take this in.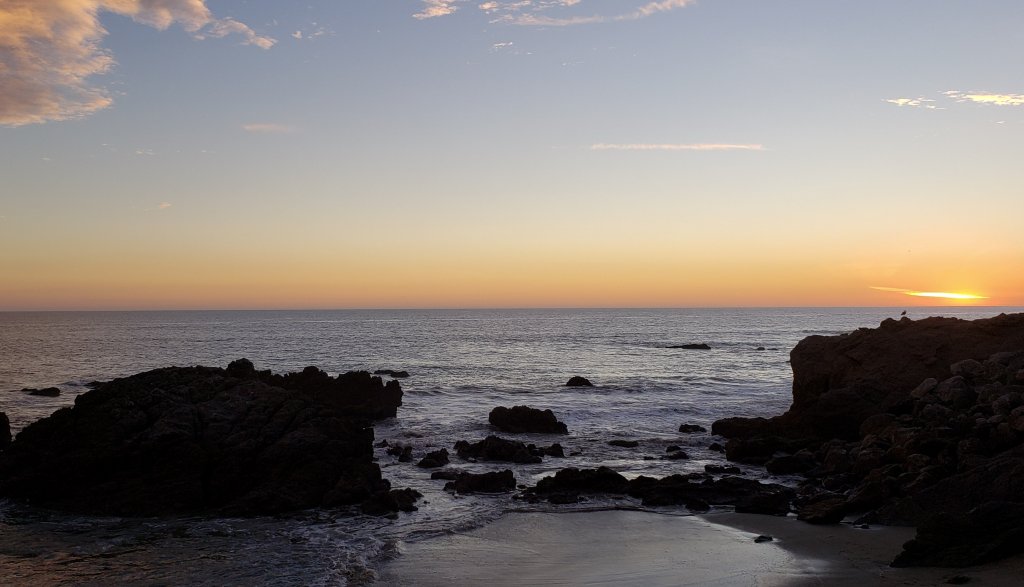 There is one spot that I've returned to time and time again to watch the sun go down, and that is the rocky cliffs found in El Matador State Beach in Malibu. This beach is beautiful at any time of day, with the small coves surrounded by rocky cliffs, but the sunset takes it to another level.
My best tip is to arrive and park (for free!) before the sun is going down. Climb down the stairs and/or perch on one of the cliffs to watch the sunset. Don't forget your camera, this will be a sunset to remember.
Click Here for a Google Map of El Matador State Beach.
Other Interesting Stops On Your Malibu Day Trip
Rosenthal Winery – a wine tasting room located on PCH, directly across the street from the Pacific Ocean. The staff is friendly and knowledgeable, and there's a fun giant-sized Adirondack chair outside for a photo op.
Horseback Riding – You might be surprised to hear that Malibu and the surrounding communities contain a lot of ranches and farms. Horseback riding in this beautiful setting is possible with a trail guide through companies like Malibu Riders.
Paddle-boarding and Surfing – Water Activities are plentiful along this stretch of coast. Malibu Coastal Adventures can help you with everything from rentals to lessons depending on your previous experience.
The Getty Villa – On the Southern Malibu border sits The Getty Villa, a wonderful museum full of Greek and Roman art. Entry is free but parking is not. This is the sister-museum to The Getty in Los Angeles.
Feel free to swap our or add in any of these additional activities to make the itinerary perfect for your one day in Malibu. You can easily fill several days of fun activities along this beautiful stretch of coast, but described above are some of the best options to make your Malibu trip one to remember.
Pin Me for Later!