Santa Barbara is an incredibly cute and clean city in California. At every turn, there are towering palm trees, beautiful architecture, and seaside views. Only 90 miles north of Los Angeles, a Santa Barbara Day Trip makes for an easy getaway any day of the week. Read below for the best things to do to make the most out of one day in Santa Barbara!
Pin Me for Later!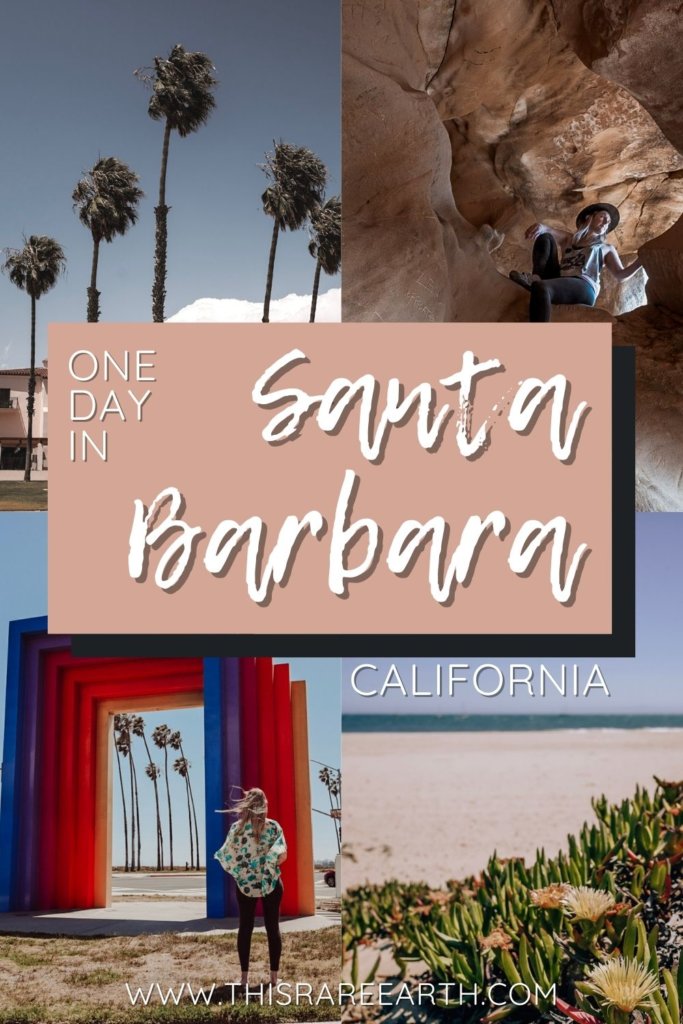 A Santa Barbara Day Trip Itinerary
I have to admit – it had been a while since I'd taken advantage of a day trip to Santa Barbara. With so many sights to see in California, it can be easy to get wrapped up in other destinations.
But, shortly after my trip to hike The Slot Canyon in Anza Borrego Desert State Park, I decided that the chill Santa Barbara vibes were exactly the change of pace I needed. And, as soon as I arrived I knew I'd made the right choice.
It's completely possible to get a feel for Santa Barbara in one day. Like anywhere, more time is of course better to truly experience the personality of a place. But if you're willing to wake up extra early and get the show on the road, you can check quite a few things off of your list in just one day in Santa Barbara.
Here are some highlights for your Santa Barbara one day itinerary!
The Best Itinerary for a Santa Barbara Day Trip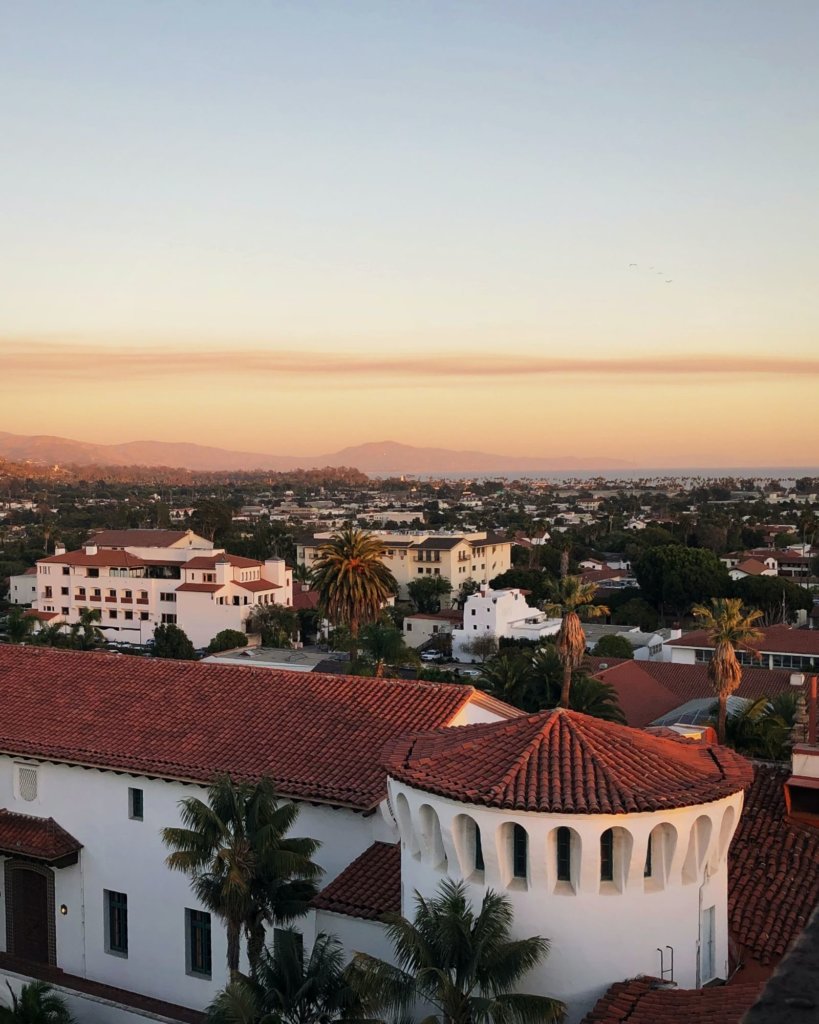 When To Visit Santa Barbara
Santa Barbara, like most of Southern California, offers comfortable temperatures and can be visited year round.
We Californians are familiar with a little think called "May Gray, June Gloom" though, in which the marine layer makes things look a bit foggy. So, if you can avoid these months, do – but if that is the only time for you 24 hours in Santa Barbara trip, then by all means, visit anyway.
How to Get to Santa Barbara
A quick road trip is the easiest way to reach Santa Barbara. From the Los Angeles area, Santa Barbara is a straight shot northwest on the 101 Freeway.
The drive is scenic, offering views of the Pacific for much of the way. The Pacific Ocean's deep blue hue looks more vibrant here, gradating into a turquoise blue the closer to shore you look.
While I was able to quickly drive the 90 miles stretch along the Pacific Ocean, it is possible to take the Amtrak Train here if you don't have a car. The train ride is actually gorgeous though, and I think everyone should try it once!
24 Hours in Santa Barbara: Things to Do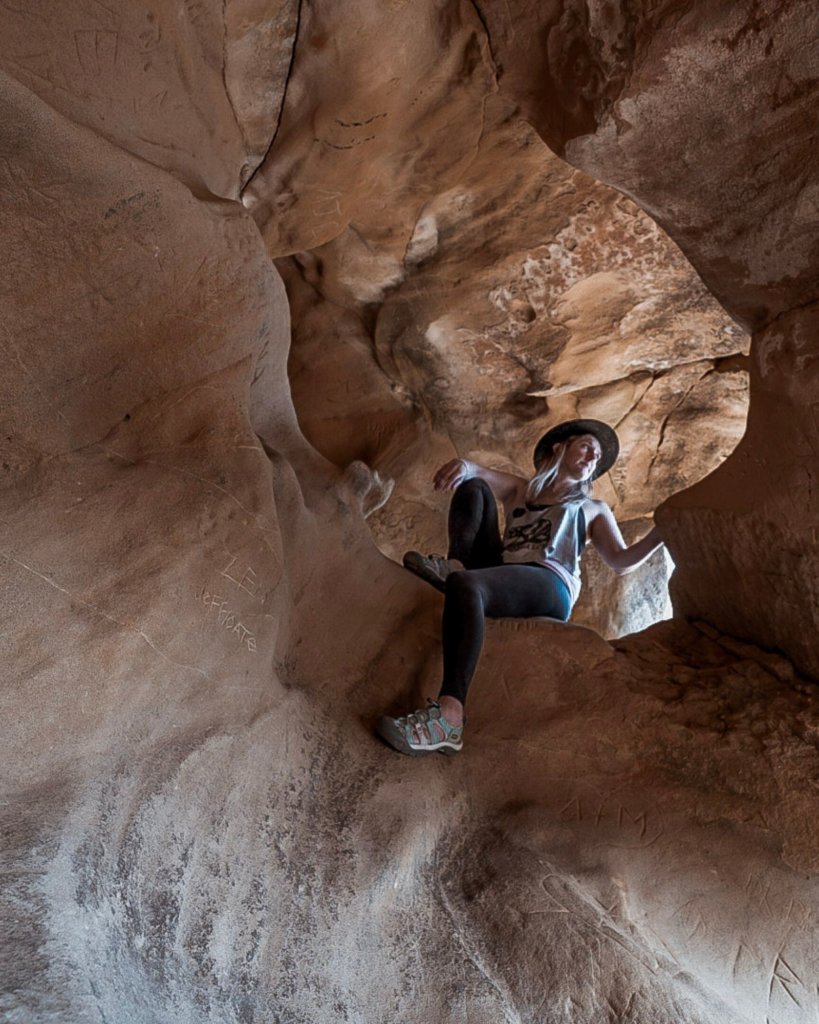 Go For a Sunrise Hike
This will come as no surprise – I like to start the day with some nature whenever possible, and there's no better time than sunrise. Or, shortly after if you're driving a ways.
The Gaviota Wind Caves are roughly 20 minutes north of Downtown Santa Barbara and this is easily my favorite hike in the area. The Moderate out and back trail leads you through two miles of wildflowers, brush, and mountain views as you head toward the wind caves.
As you approach the final destination, you'll begin to see a series of holes and pockets in the sandstone ahead. Continue along the trail or scramble straight up the rocks to sit in and climb through the naturally-formed wind caves in the side of the mountain.
You'll be rewarded with a stunning birds-eye view overlooking the PCH and the Pacific Ocean. It's a beautiful and unique way to start your morning!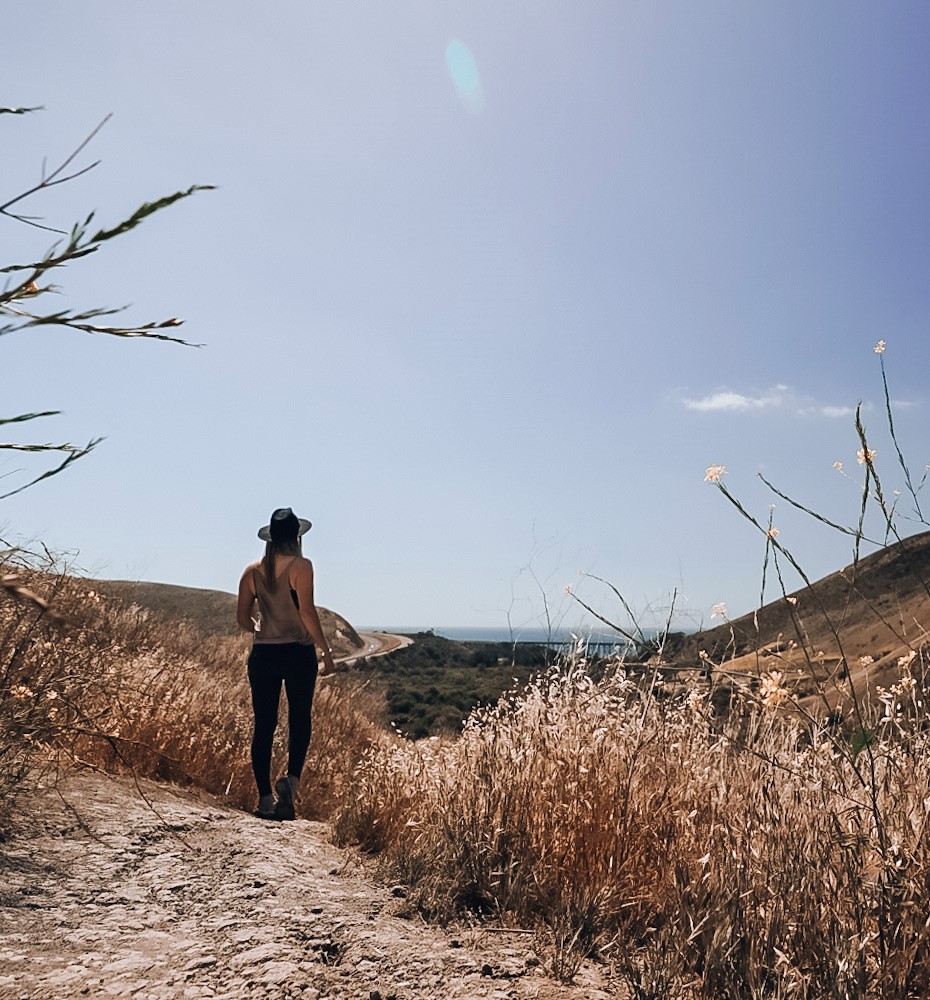 A Post Hike Breakfast
You'll likely be ready for some food after your hike. There are plenty to choose from, but here are two that I recommend.
The Boathouse at Hendry's Beach is a laid-back seaside restaurant that opens daily at 8am. Come lunch and dinner, the Boathouse serves seafood, so it is not what I would call "cheap", but it's a good spot for a splurge.
It is slightly out of the way from downtown Santa Barbara, but will be on the way if you're driving from the Wind Caves.
Address: 2981 Cliff Dr, Santa Barbara, CA 93109
Alternately, the Scarlett Begonia is just off of State Street and much closer to the "action" so to speak. Again, we're still in California so breakfast is not cheap here, but there are plenty of delicious options.
Scarlett Begonia opens at 9am, and there is plenty of free street parking and paid lots nearby.
Address: 21 West Victoria Street, Santa Barbara, CA 93101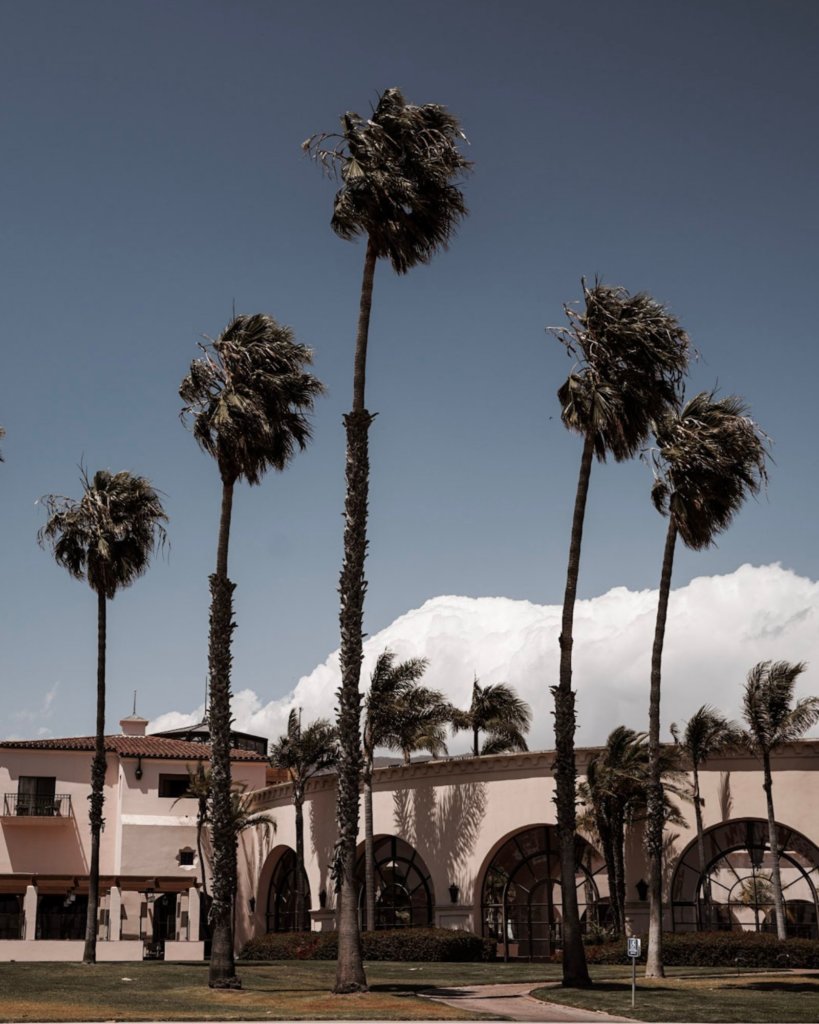 Morning Entertainment
At 10am, the Santa Barbara Botanic Garden opens and if the weather allows, you should check it out.
This botanic garden showcases the diverse and interesting plant life that is indigenous to the state of California across 78-acres of land. Over 5 miles of walking paths lead visitors through sections like the Desert Section, Redwood Section, and Manzanita Section, to name a few.
It is easy to spend a couple of hours here if you're up for it! Check the Classes and Events tab for opportunities like the Morning Bird Walk or other special events.
Address: 1212 Mission Canyon Rd, Santa Barbara, CA 93105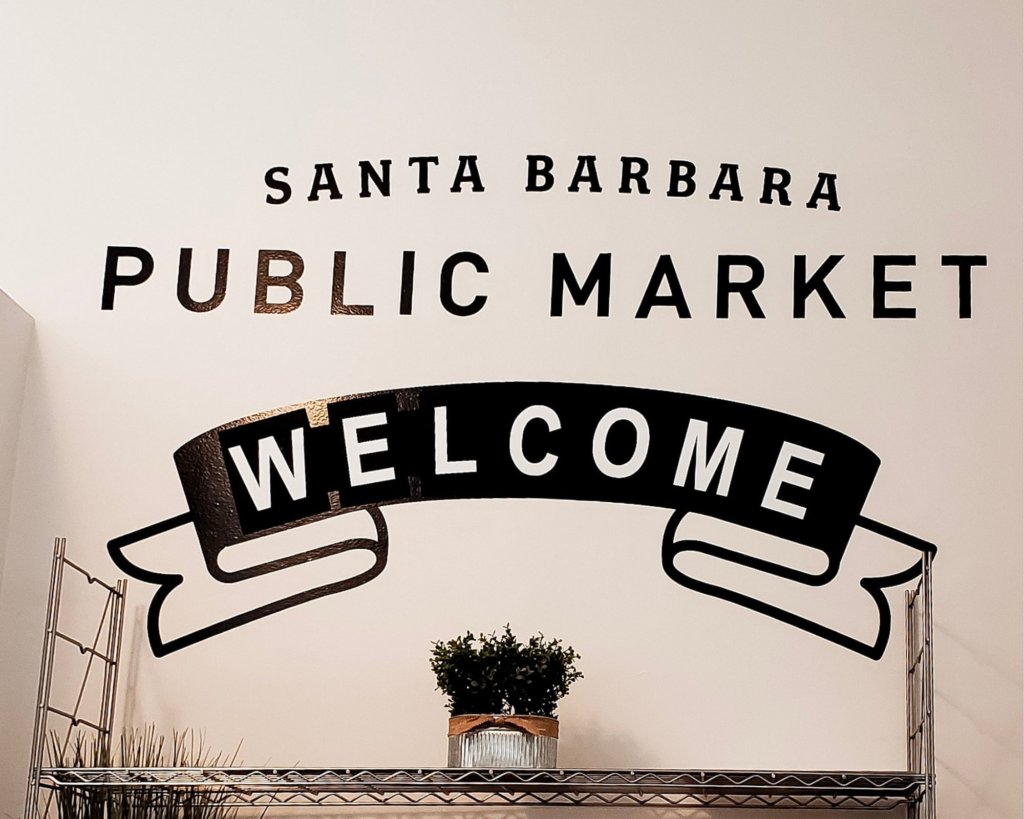 Lunch in Santa Barbara
While I can only offer you restaurants that are vegetarian or vegan, or have such offerings, I feel pretty solid about my lunch choices.
First, Satellite is a hip bar and eatery serving lunch and dinner, opening daily at noon. Fair warning, this restaurant is not cheap either, but serves some pretty amazing salads (yes a salad can be amazing!) and vegetarian plates. If you're in the mood for a drink, they also serve wine and craft beers.
Address: 1117 State St, Santa Barbara, CA 93101
If you're traveling with a group, a better choice might be the hip Santa Barbara Public Market. This large buildings holds a collection of small eateries in a cafeteria-style setting, with seating both indoors and outdoors on the patio.
I enjoyed Fala Bar, which is a healthy Middle Eastern joint serving vegan falafel, hummus, and other traditional foods. Delicious! But the Public Market also has alternatives like pizza, Mexican, and Japanese to name a few.
Address: 38 W Victoria St, Santa Barbara, CA 93101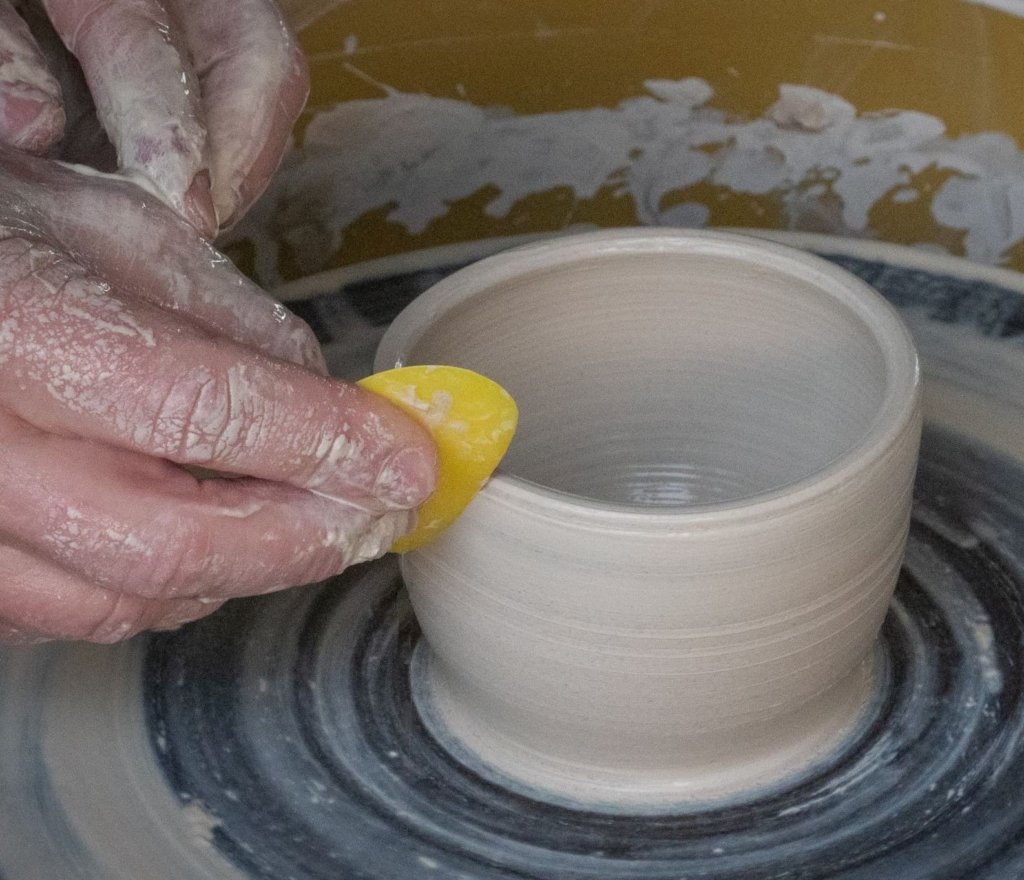 An Afternoon in Santa Barbara
Now that the sun is high in Santa Barbara, it's time to get a feel for the quiet Spanish Colonial style downtown area. If you have enery after your hike and the Botanic Garden, I recommend a stroll through the artsy Funk Zone.
Visitors will find artists working in their studios here, hip bars and shops, and fun murals painted on the buildings here. I personally love the art studios and art galleries in the Funk Zone.
The area is conveniently located in between the beach and the downtown area. Stroll around, look at art, or grab a tea and relax for a bit.
If you're a wine drinker, you might might want to check out the well known Urban Wine Trail in Santa Barbara. Most of the tasting rooms are located in the Funk Zone, and many of the wines are local.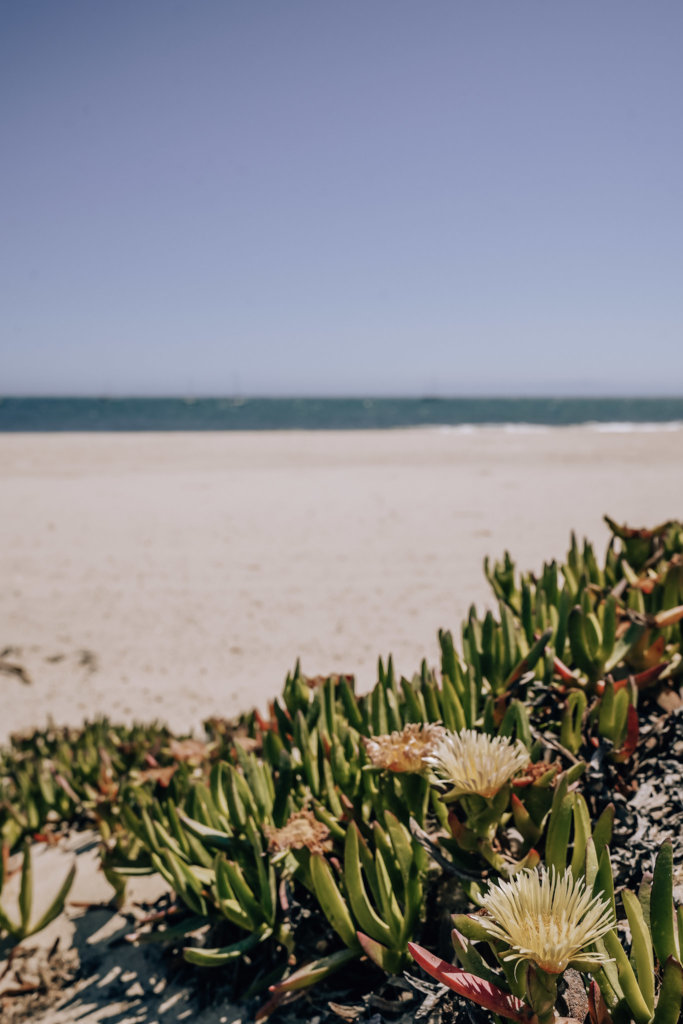 I'd also recommend spending time at the beach, whether it's for lounging, walking, or sports. There is a lot of beach here! East Beach is to the East of the Pier, and has long stretches of sand and multiple volleyball nets.
I'd recommend heading this way regardless, as one of the most iconic pieces of Santa Barbara public art is just across the street from East Beach.
The Chromatic Gate was designed by Herbert Bayer and stands on the corner of Cabrillo Boulevard and Calle Puerto Vallarta. It was installed in 1991 and has been repainted several times to keep those colors brilliant.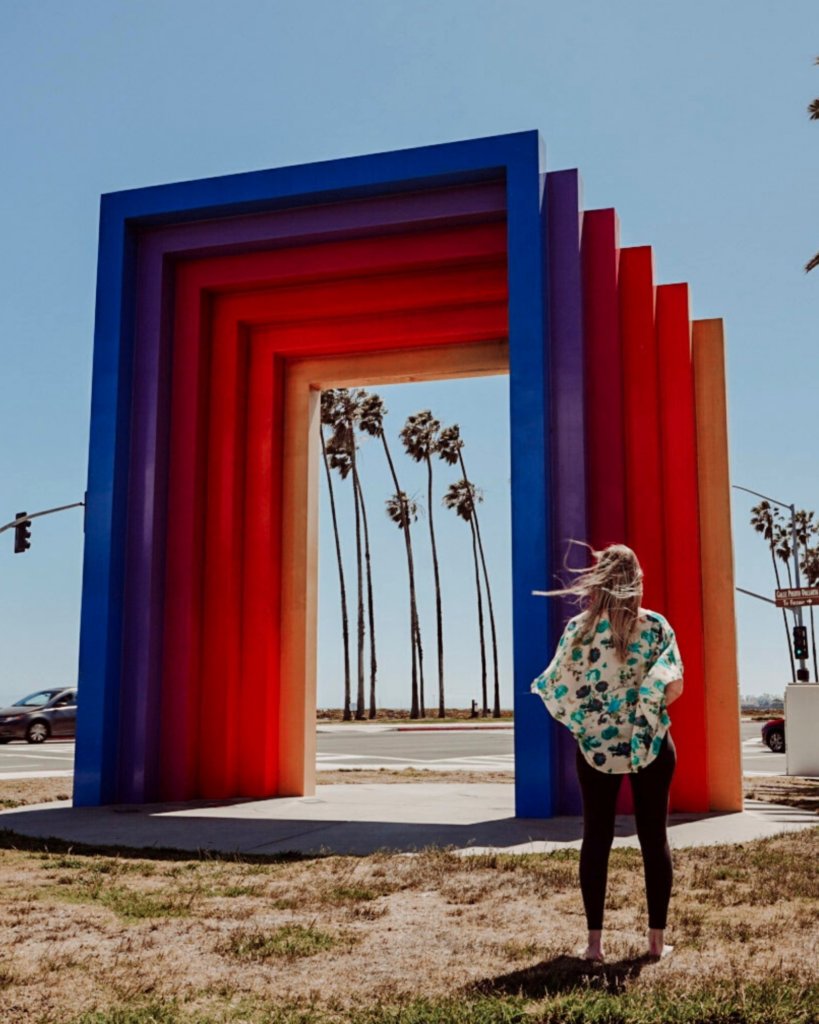 Dinner in Santa Barbara
As the sun begins to set and your Santa Barbara day trip begins to wane, it's time to choose your last meal.
My best recommendation for both ambiance and taste is Zaytoon. It's a Lebanese restaurant in Downtown Santa Barbara and the outdoor patio is decorated with hundreds of tiny string lights on the trees. In the colder winter months, the fire pits come in handy.
Address: 209 E Canon Perdido St, Santa Barbara, CA 93101
The End of Your Day Trip to Santa Barbara
After dinner, you are likely to be wiped out from the day's activities. So much scenic hiking and walking, so much delicious food, and so many artistic murals and home-grown wines will undoubtedly leave a fond memory of quaint Santa Barbara in your mind.
If you are able to stay overnight, AirBnb offers a number of fun and cheap options in the area.
It's a fun and easy day trip from Los Angeles full or art and food and nature!
I hope this Santa Barbara day trip guide helps you out! Let me know how your trip goes below.
Pin Me for Later!