Taking a roadtrip alone can be a daunting experience if you don't know where to start. Luckily, I've been doing solo road trips for years and have TONS of tips to share! After nine cross-country road trips in the USA, I've got planning a roadtrip alone down to a science. Keep reading for all of my top tips so YOU can make your trip stress-free!
Pin Me for Later!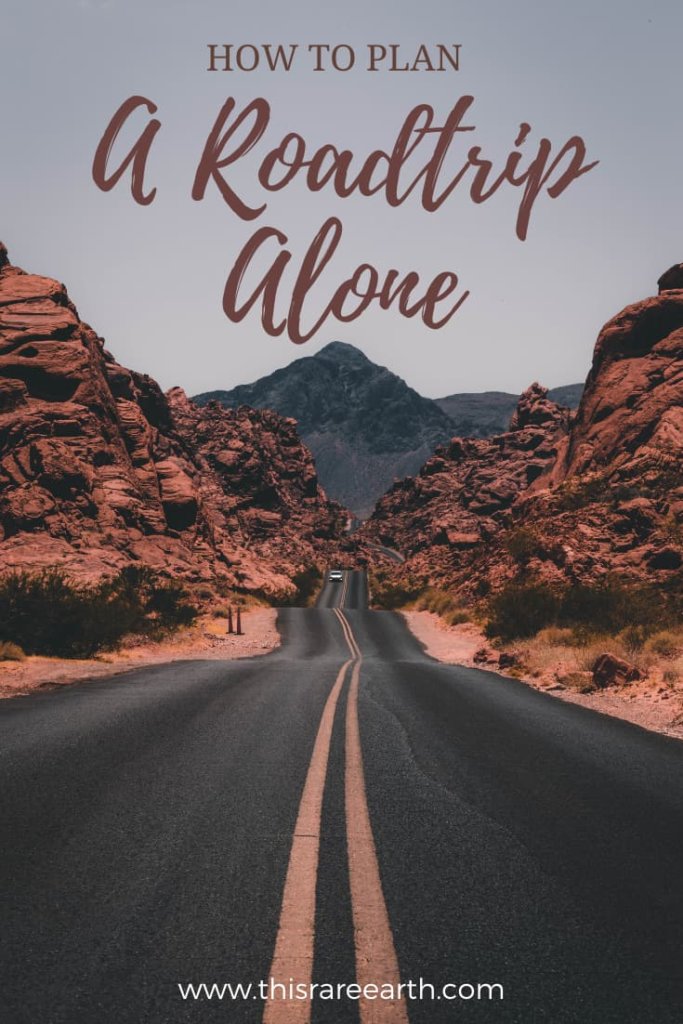 Roadtrips are the ultimate freedom. You aren't operating on an airline's schedule. You don't need to sit in cramped bus seats next to strangers. And, you are free to stop and detour anywhere you like.
Planning a roadtrip alone takes this one step further – you don't even need to compromise your schedule, stops, or how many hours you'll drive in a day with any other human being. Amazing. Not to mention that all that time alone on the road offers some great time for reflection.
I have now taken a total of NINE roadtrips across the United States (six of them solo), as well as in Eastern Europe, Mexico, and more. At this point, I am pretty confident in my roadtrip skills and know exactly what my "essentials" are for any climate.
And now, I'd like to share how YOU can plan a roadtrip alone and prepare before you hit the road. I've even included a printable checklist below!
How To Plan A Roadtrip Alone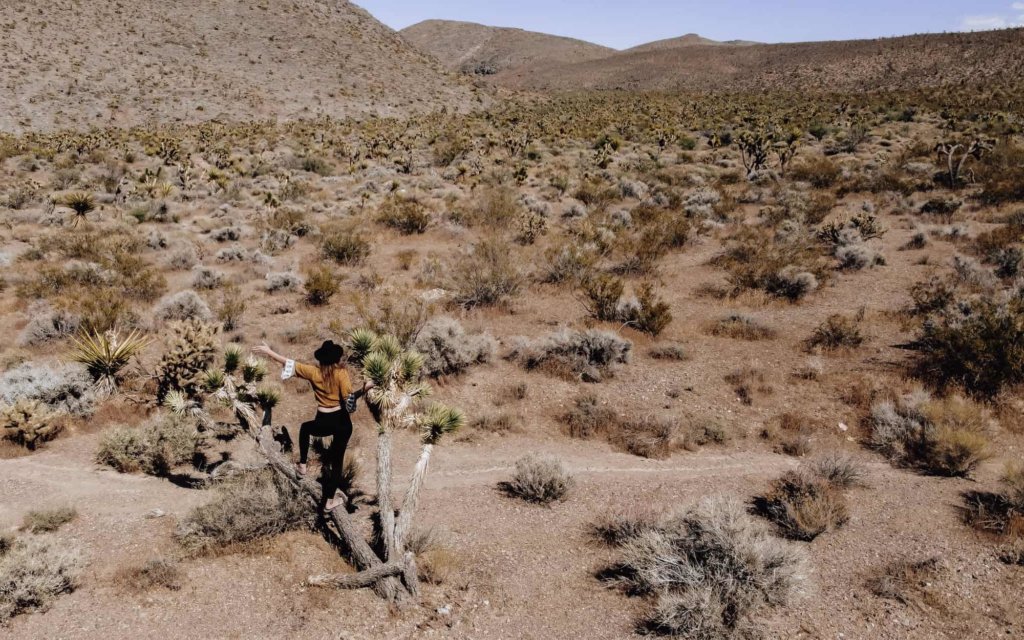 Before You Leave
1) How Many Days Is Your Roadtrip?
Before you do anything else, you need to identify how many days you have to be on the road. Are you taking a two week vacation from work? Are you setting out for a month? Or just for a weekend?
Identifying your time frame is obvious, but important, because you need to be able to realistically plan how many hours you are able to drive (especially alone) in one day. You won't have anyone to swap places with so be realistic about how tired you get, how uncomfortable you get, and how far you need to get.
Which brings me to the next step.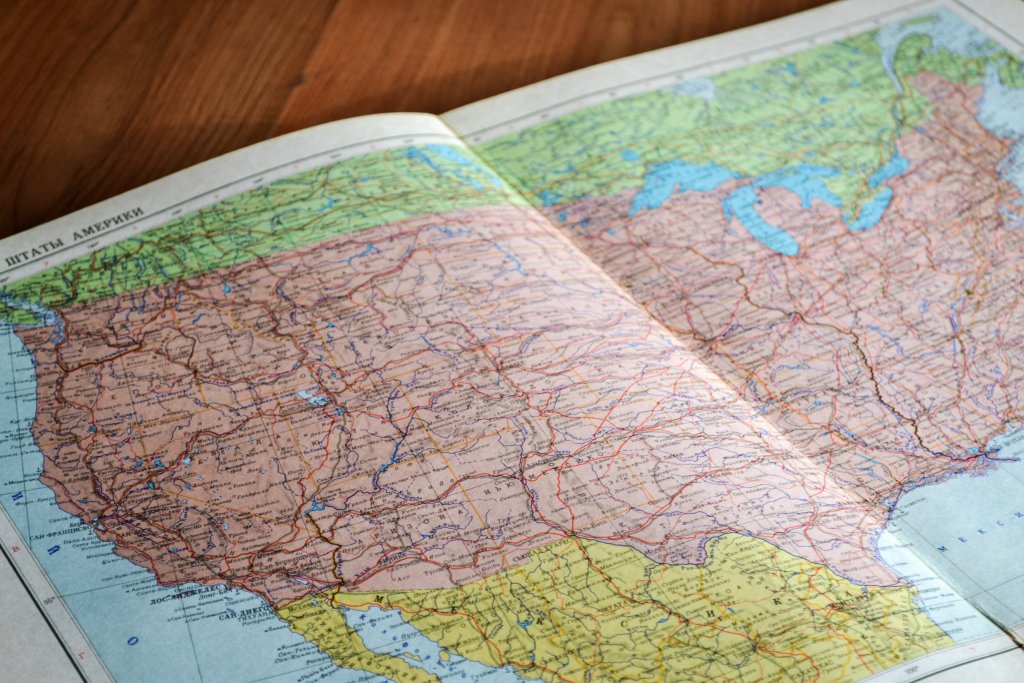 2) What Is Your Destination?
Do you have a specific national park or city that you are ultimately heading toward? Or are you going out for simple exploration?
Oftentimes we have a goal or a place we want to reach at the end of the line. For instance, I've recently traveled from southern California to see the unbelievable Seven Magic Mountains art installation and the Valley of Fire State Park in Nevada. And, separately, I've taken a solo roadtrip to the Trona Pinnacles. These are two very obvious "goals" that I had in mind before I left.
But, if you have the time, you may want to plan a larger trip with multiple destinations along the way, spanning multiple states and multiple sites. Pull out the map and start your research.
So the question is, is your route "point to point" in a straight line? Meaning, from home – to "X" – to home again? Or is it more of a loop, like my 12-Day California an Arizona itinerary, which covered an array of hikes, city breaks, and parks, and made a full circle path?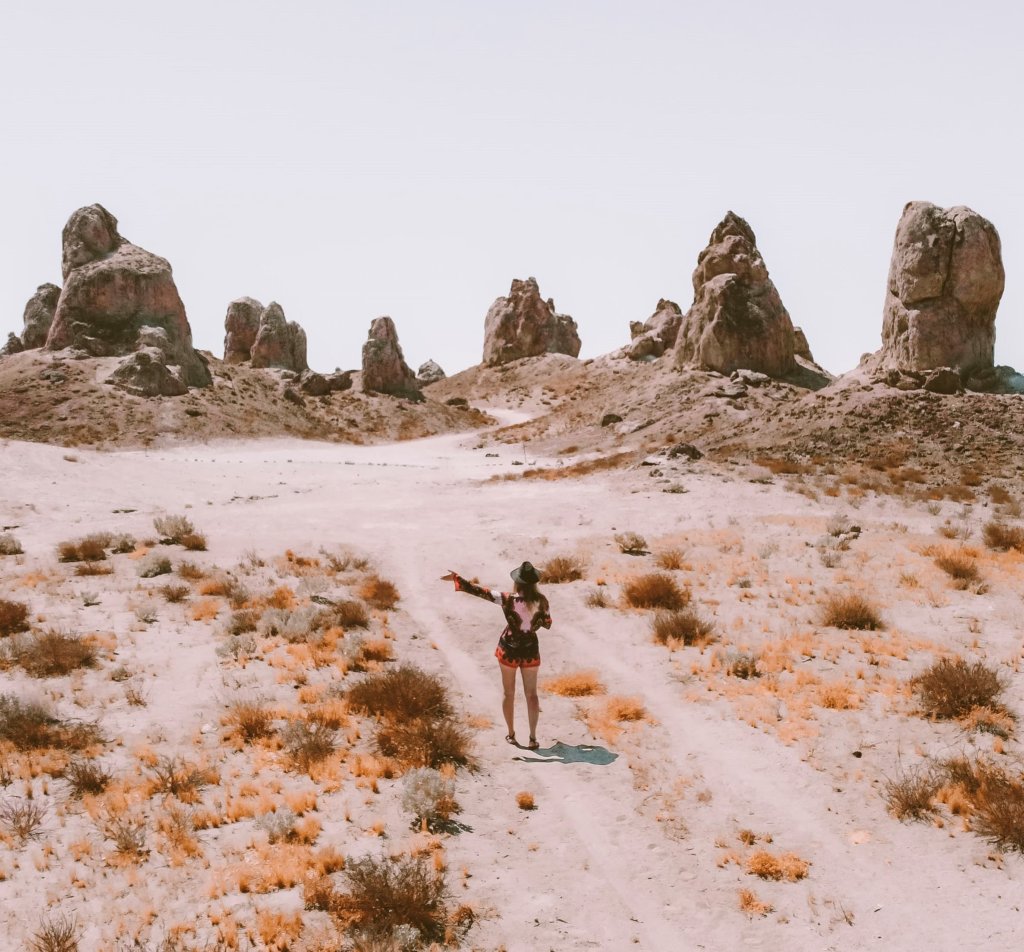 This is important to think about up front because it will help you configure how many hours you will need to drive in a day (math, yay!).
If you are driving point to point, out and back, this is simple. You basically check the one-way timing and double it (allowing some extra time for food, photos, hikes, etc.)
If you are driving a larger loop or across the country, you will want at least a fair idea of a) what stops you want to see along the way and b) how far apart those places are. Add up the total drive time between all of those places.
You don't necessarily have to split those hours evenly between days. In fact, that rarely works out, because some parks or sites might call for several hours of exploration, while others are a 15 minute photo stop.
But, you will want a vague idea about the total trip hours, because you don't want to spend the first four days dilly-dallying and then realize you have to spend the next three days skipping sleep to make it home in time (not safe!).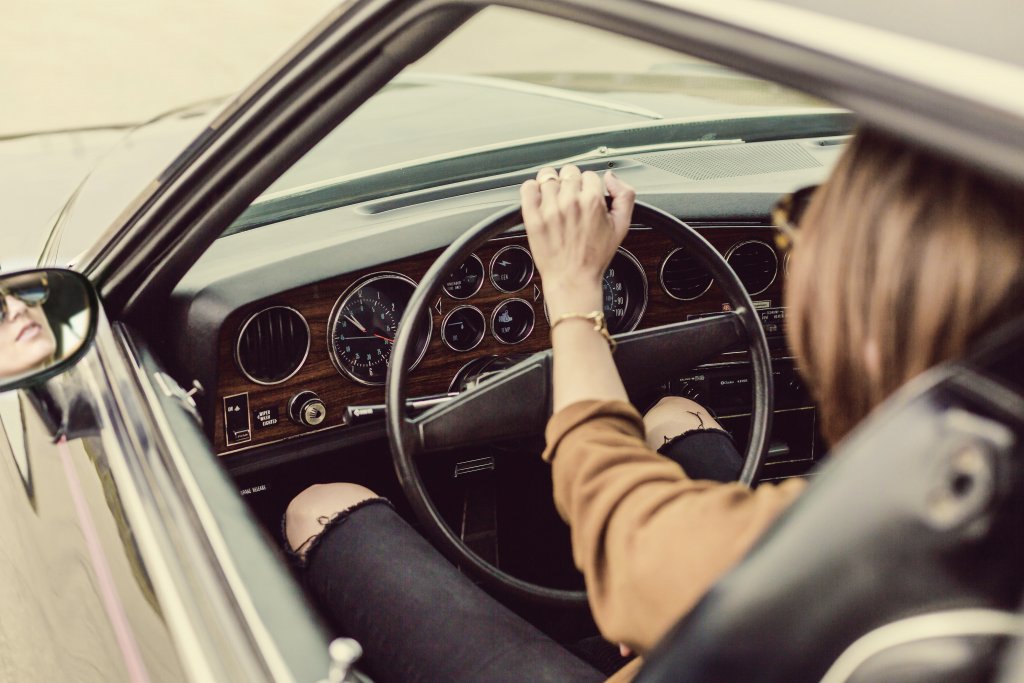 3) Prepare Your Car.
If you are taking your own car for a longer road trip, I highly recommend making sure everything is in top shape. Is your tire pressure correct? Do you have enough windshield wiper fluid? Are your breaks in good shape? Do you have a spare tire?
If you know how to do these checks yourself, great! Do it! If you don't, you should absolutely have these quickly checked out at your local auto shop before you set out. Taking an hour out of your day for a quick car checkup might save you HOURS later – broken down, or stuck by the side of the road, possibly with no cell service. No bueno.
4) Where Will You Sleep?
Will you be camping along the way? Will you be staying in hotels or Airbnb's (click here to save on your first Airbnb reservation!) on your roadtrip alone? Where do you plan to sleep?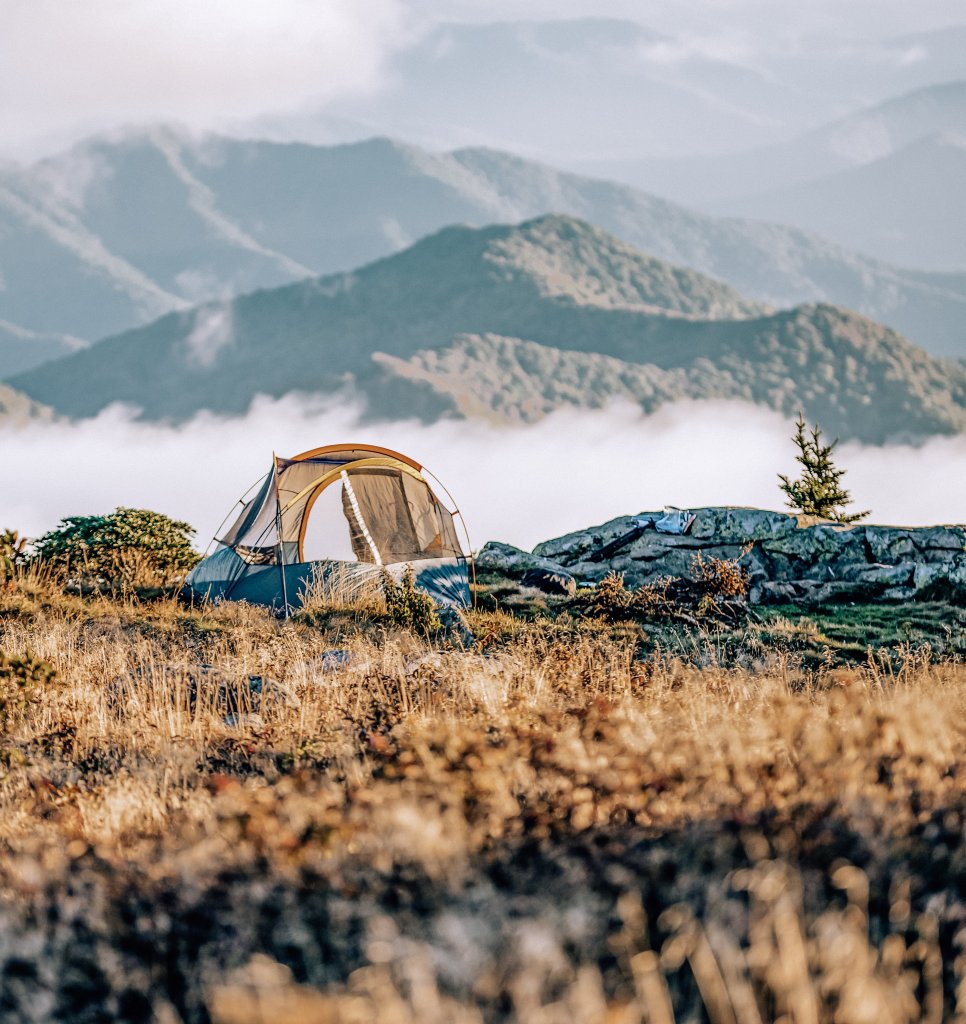 This could also determine how many hours you need to drive in a day, meaning if you need to reach a certain campsite or hotel before nightfall. There are some pros and cons to consider, too.
If you are a planner, you can book your stays before you even leave the house. But then you don't have much wiggle room in terms or your location goal each day. If you want to go where the wind takes you, that's also fun to do. However, be mindful if you plan to camp that you are reaching the sites before sundown. It's pretty annoying to try and pitch a tent in darkness.
5) Plan For Emergencies.
Have you ever run out of gas in a deserted area? Or blew out a tire and didn't have a spare? Learn from it! (Or if you haven't, learn from me, ha!). Here are a few helpful basics for a roadtrip alone:
A Spare Tire
A Tire Pressure Gauge
Flares
An Extra Canister of Gas (if you are in a truly deserted spot)
A Paper Map (or a downloaded one). Don't rely on cell signal alone.
An Extra Set of Keys
License / Insurance / Registration (and/or car rental papers and passport)
CASH for tolls
Share Your Itinerary With a Friend (particularly if you're feeling nervous or it's your first roadtrip alone)
On The Road
So, once you have determined your trip destination, length, route, and prepped your car, GUESS WHAT. It's time to hit the road.
While the information above will set you up for safety and prepare you for your days, there are also a number of things you should have with you in the car or to keep in mind on your roadtrip alone.
Finding this list helpful? Sign up below to get a free PDF copy sent straight to you inbox!
1) Entertainment
While on some solo roadtrip adventures, I prefer listening to great music, there are also many trips nowadays that I'm more interested in podcasts. Podcasts and audiobooks are a great way to go. They can make the time fly between sightseeing, and I like to get wrapped up in whatever the topic of choice may be.
I recommend downloading the podcast or audiobook in advance, because again – you will probably hit areas of no reception (particularly for the long treks). Spotify offers a great array of free podcasts. For audiobooks, I actually recommend your local library over a paid subscription service.
2) Cables & Chargers
Nowadays we have all kinds of electronics we are bringing – from cell phones to cameras to iPods and maybe even a laptop or tablet depending on your trip. Be sure to bring the correct cable for each of these.
If you're camping, keep these plugged in while you drive so that when the car is off overnight, you already have a full battery. If you are staying in hotels, it's less of an issue. No matter if I stay in a tent or some other accommodation, I always carry a portable power bank. A complete "must" for me.
3) Hiking Gear
You might know by now, I love the outdoors. I'm always ready for outdoor exploring alone on any roadtrip. I simply pack some hiking boots or trekking sandals (depending on the climate) and always have a smaller daypack handy.
I hike in the desert a lot, so I do have some desert-specific hiking essentials that I swear by. Bug spray, a first aid kit, and a hat are also a great start.
4) Camping Gear
If you do plan on camping (and perhaps even if you don't intend to!) you will want to pack your sleeping bag and tent. Make sure that you know how to pitch that tent solo, too, if you are alone on your roadtrip! If you're feeling rusty, absolutely go through the process before you leave home.
You'll want to pack a flashlight or a headlamp whether you are camping or not. This can come in handy both inside the car and out, and is lightweight and barely takes up any space. If you're feeling smart, you might even want to leave one in your glovebox permanently.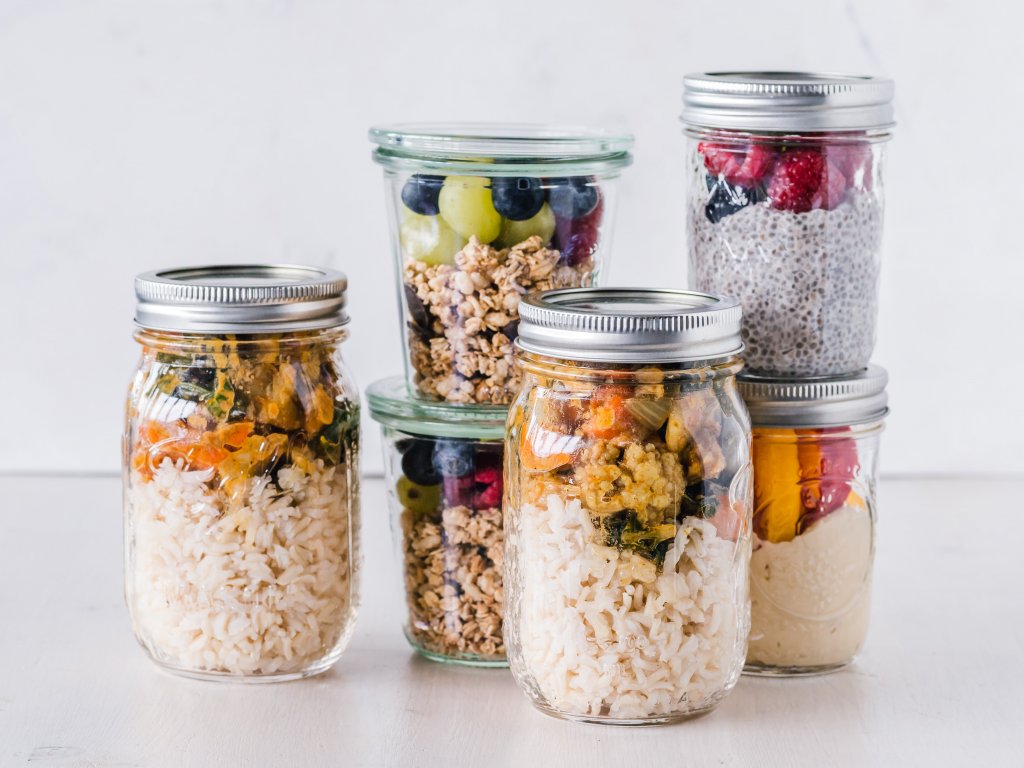 5) Snacks!
What's a roadtrip without snacks? You need good fuel for your body on the road! In my opinion, gas station food just doesn't cut it for breakfast, lunch and dinner. Pack a cooler with your favorite drinks and portable food before you leave, and replenish at the grocery store as you go.
I'm a huge fan of packing my own food because I know I'm giving my body something healthy, which will keep my mind alert and focused, and it will save me money, too. Some great options for food on the go are carrot sticks and hummus, peanut butter and jelly sandwiches, apples, and trail mixes. I even sometimes pack full meals in jars and tupperware. Make a road trip food list and go shopping a day before you hit the road.
6) Clothing & Toiletries
The exact items you pack will depend greatly on your climate, so I'm not going to make item-by-item recommendations here. Just be sure to pack either enough clothing items to make it to the end of your trip or bring a small travel laundry soap with you.
I like to use an extra bag for dirty laundry that I keep separate from my clean clothes, and if you expect mud, then bring a bag for your hiking shoes. I also recommend flip flops no matter the season, particularly if you will be in a public shower at the campsites.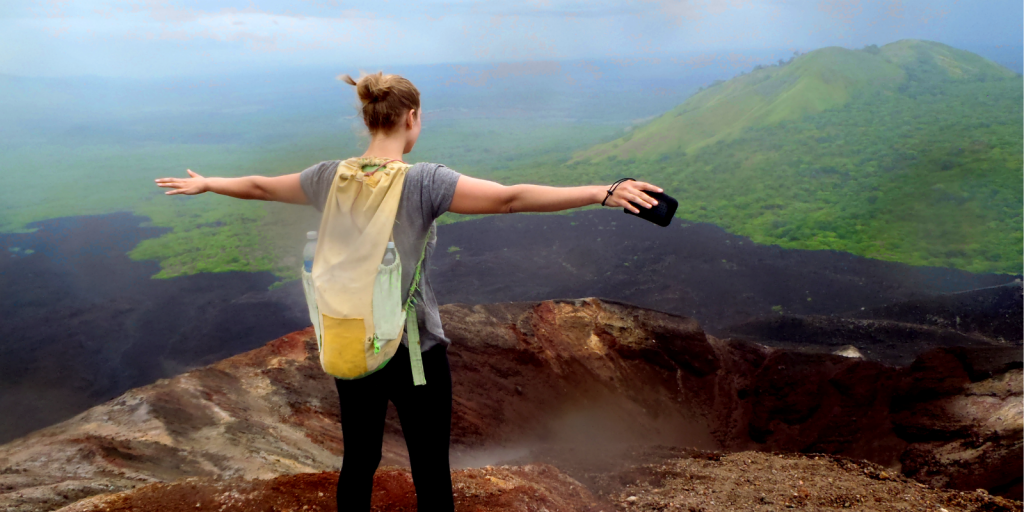 7) Leave Room For Spontaneity
Last but not least, be sure to leave some room for spontaneity on your trip. Even if you are a planner, don't try to micromanage every second of your trip. Some of the best adventures I've been on were due to accidental finds, spur of the moment stops, and purposely driving off-course.
Whether it's not booking lodging, or leaving a full day free – do something just slightly outside of your comfort zone so that you have the opportunity for happy accidents. Some "happy accidents" I've experienced:
I met another girl while hiking a volcano in Nicaragua, and our friendly chatting resulted in attending her father's birthday weekend in their San Juan del Sur beach house.
A spontaneous boat ride in Sri Lanka resulted in an invite to a local's house for tea, where he lived with his wife and granddaughters.
And so on. You get the point. If you pre-pay and pre-book too much, you actually might end up counting yourself out of spontaneous adventures just trying to meet too many deadlines. It's all about balance. Plan enough to make you feel comfortable, and leave open enough for chance.
Pin Me For Later!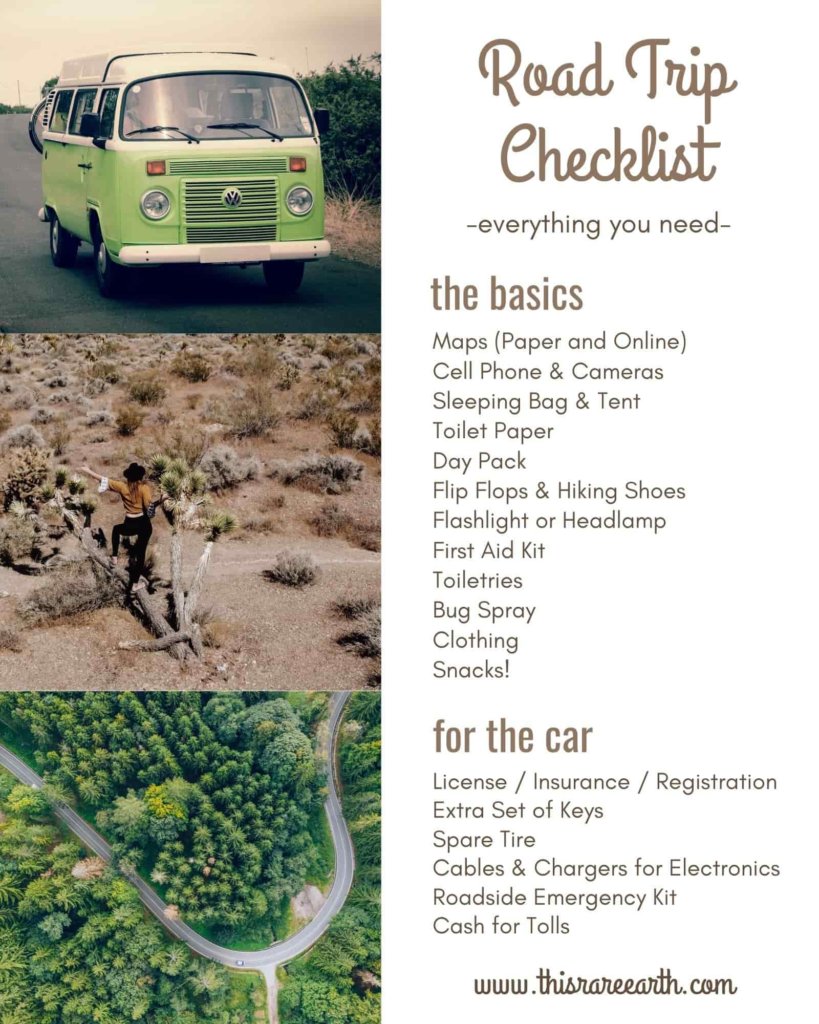 If you follow this guide, your first time planning a roadtrip alone will be a success. Solo road trips always give me loads of time to think, reflect, sometimes chat on the car bluetooth with friends, and explore to my heart's content. If you've never taken a roadtrip alone, I highly recommend it!
Where are you heading for your solo roadtrip? Let me know below!