Mexico is one of my favorite countries to visit. It's large and diverse, offering something for everyone – from deserts to beaches to mountains. If you are considering going to Mexico, here are ten of the top reasons to visit Mexico – NOW!
Pin Me for Later!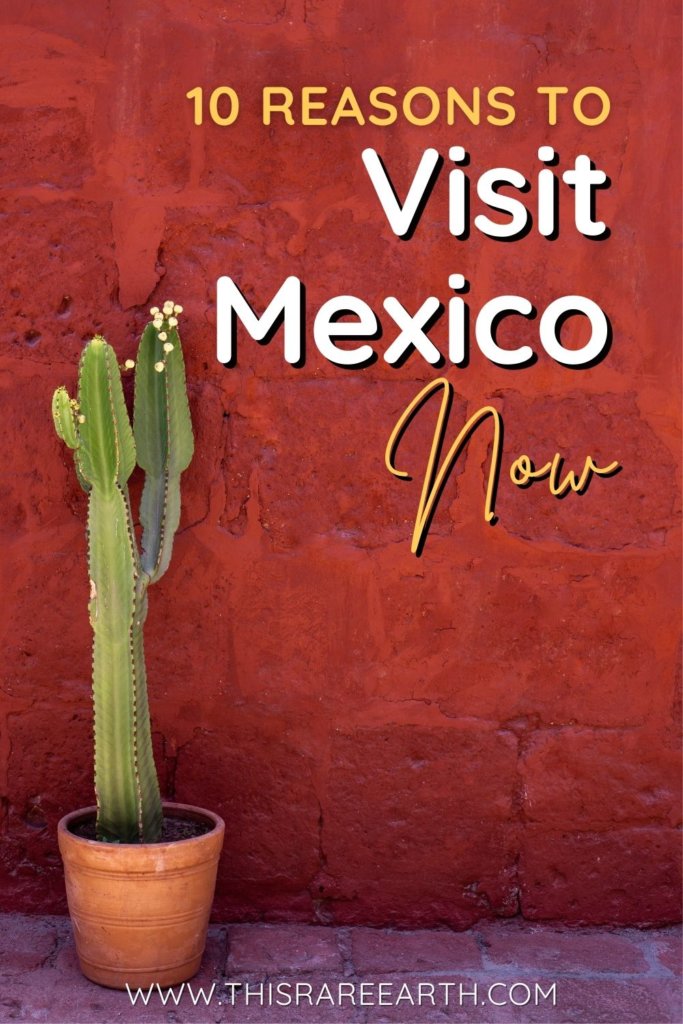 Colorful; Alive; Enchanting! Mexico truly does offer something for everybody.
Spanning multiple climates and geographies, the options seem endless. Sparkling blue seas, underground rivers, jungle creatures, ancient ruins, and vast desert; Mexico is one of the most diverse countries on the planet!
Though Central Mexico, the Baja Peninsula, and Caribbean Mexico are all culturally and geographically different, I always seem to fall in love with each little pocket.
Below I'll share why YOU are likely to fall in love with Mexico, too. Here are ten reasons to visit Mexico – NOW! Right now! Go pack your things!
Ten Reasons to Visit Mexico – NOW!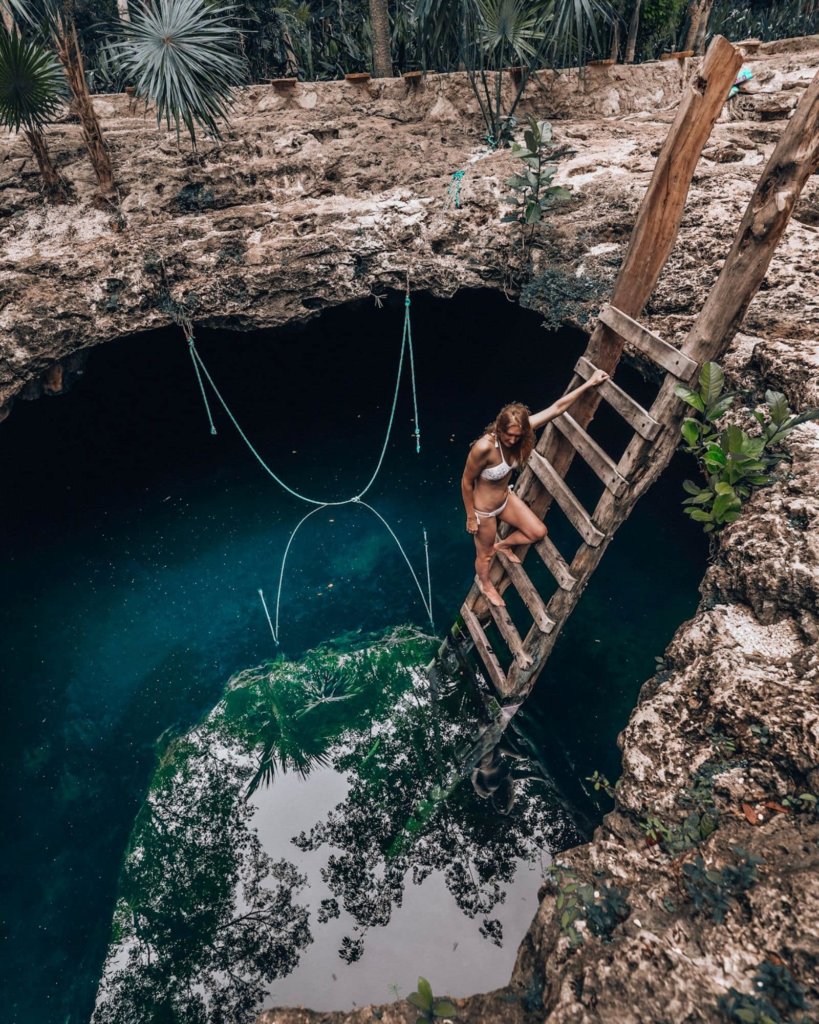 1. Mysterious Underground Rivers
Hands down, one of my favorite natural features in Mexico is the cenotes. More than 6,000 cenotes are hidden in the Yucatan Peninsula, on the eastern Caribbean side of the country! That means days and weeks and years of exploring these mysterious gems!
But what exactly is a cenote?
It's a portal to an underground freshwater river system. To another world, really. Caved in and depressed openings in the earth drop down into caves filled with cool, clear blue water.
A few of my absolute favorite cenotes are below.
2. The Tallest Cacti in the World
Lesser known (and often mistaken for) their Saguaro cousins in Arizona, Mexico's Cardon cacti are the tallest cacti on earth!
I think it's no surprise by now that I am in love with the desert. Not just an infatuation; the desert and I are in a life-long commitment. So when I was headed on a Baja Norte road trip, Valle de los Gigantes was a non-negotiable.
This protected park is located roughly 20 minutes south of San Felipe, a popular and touristy coastal town. The drive is easy on a paved highway.
These incredible cardon cacti are only found in Baja, and I've never seen a bigger concentration of them than in Valle de los Gigantes. The entrance fee is only $10 USD per car, and it is worth every cent!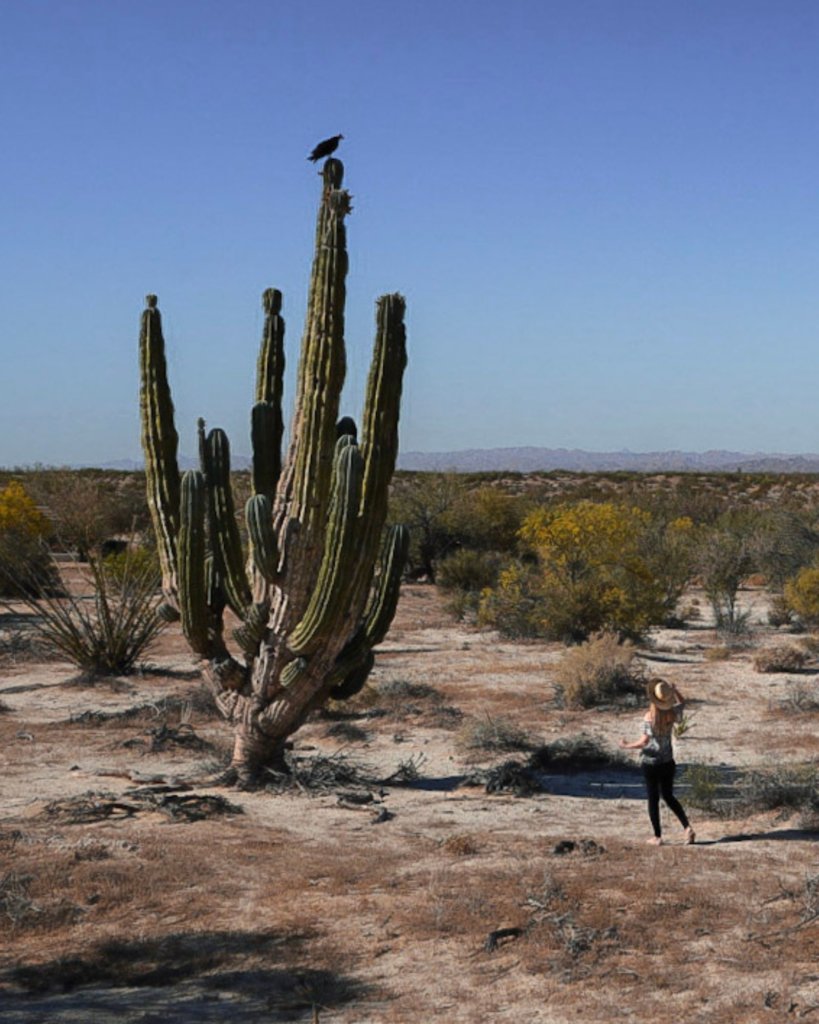 3. Natural Hot Springs
The Sierra de la Laguna mountains contain some of the most pristine land I've seen. They house lush greenery in the center of a desert peninsula, and if you hike high enough, you can even come face to face with pine trees.
One of my favorite recent discoveries in Baja Sur would be the crystal clear natural hot springs found in these mountains. Known as the Santa Rita Hot Springs, both cool and hot natural pools are nestled at the bottom of the mountain range.
Green ferns and skinny palm trees surround the hot springs. Large white boulders stand in stillness, plopped down unexpectedly across the landscape. It is one of the prettiest views I've seen in all of Mexico.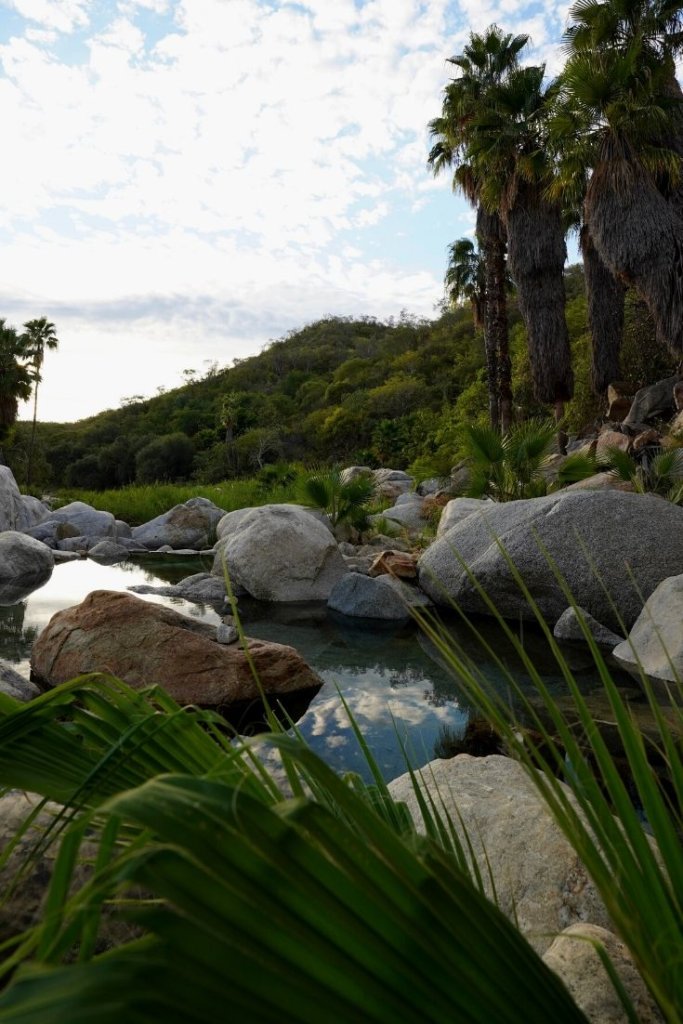 4. Ancient Ruins
Thriving ancient cities that are now historical ruins cover the country of Mexico. Both the Aztecs and the Mayans set up shop in modern-day Mexico, and their structures have been discovered in both the Mexico City area and in the Yucatan Peninsula.
From Chichen Itza, one of the new Seven Wonders of the World, to Tenochtitlan, there is a lot to explore. Learning about these ancient civilizations is one of the top reasons to visit Mexico.
5. Secret Beaches
Okay, so Balandra Bay may not be a complete "secret." Locals have been flocking here for years. But it is a hidden crystal clear cove tucked away through cactus-covered mountains. I thought it was interesting that a mountainous desert road led to one of the most beautiful blue beaches in Mexico!
Less than 30 minutes outside of La Paz in Baja California Sur sit the calm blue waters of Balandra Bay. The scenery features a large cove of shallow, turquoise water surrounded by layers of jagged mountainous peaks.
It is simply stunning. Balandra Bay is one stop that you cannot miss when visiting the Baja Peninsula!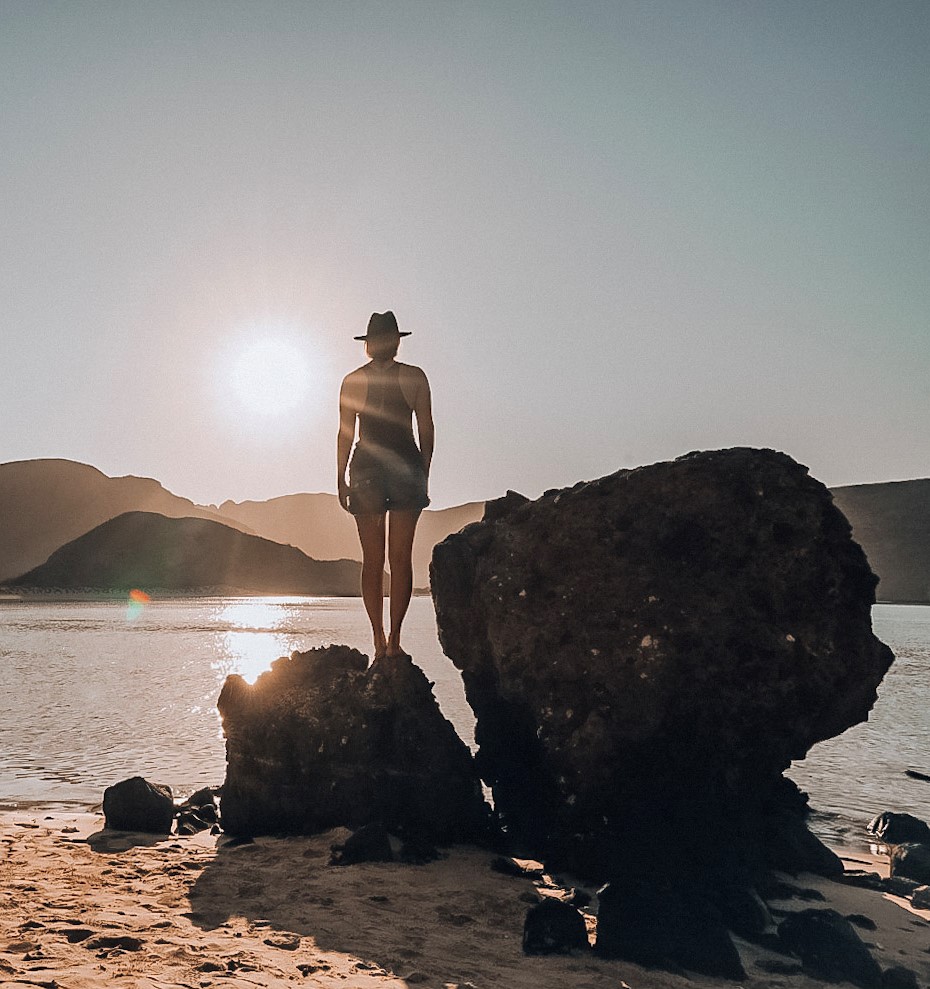 6. The Weather is Wonderful
No matter what type of weather you prefer, Mexico has it.
In the mood for tropical rainforests, and don't mind humidity? Well Tulum might be for you. Do you prefer the dry desert environment, akin to Arizona or California deserts? Well then Baja might be for you.
And, you might be surprised to learn that Mexico also has cool, breezy pine forests the higher in elevation you go. The Central Mexican Plateau offers nearly perfect spring-like weather year round.
Mexico is a large country. You can find almost any climate that you can dream, making it one of the top reasons to visit Mexico.
7. A Slower Pace of Life
Not every area in Mexico will fall under this classification, but one spot in particular allowed me to slow down, rest, and breathe deeply. That place is Isla Holbox.
A short ferry ride from Quintana Roo, Isla Holbox felt like stepping onto an alternate universe. The only cars on the island were service and maintenance trucks. Otherwise, everyone travels by foot, bike, or golf cart.
While beachfront resorts are snapping up oceanfront properties in some areas, there is no shortage of public, open, and sometimes-empty shore to be discovered. This was one of my most relaxing stops on my solo road trip through the Yucatan Peninsula.
8. Water Sports in Sparkling Blue Sea
If you are considering heading to the Baja Peninsula, the cerulean blue Sea of Cortez should be enough to convince you to go. Now. Right now.
Both Cabo San Lucas and San Jose del Cabo offer easy access to these blue beaches, where activities like snorkeling, paddle boarding, and even swimming with wale sharks in Cabo Pulmo at the right time of year.
So many beaches in Mexico offer crystal blue waters, but there is something special about the Sea of Cortez.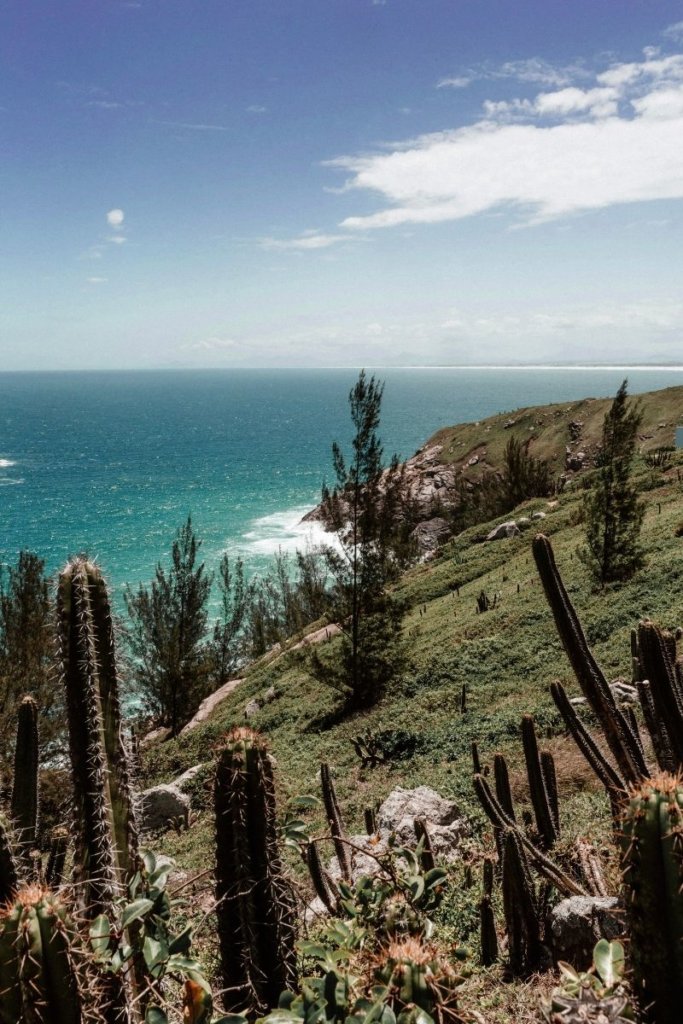 9. Road Trips
I am a long-time lover of the good old fashioned road trip. I've driven across the USA nine different times in my adult life. I've driven the American Southwest, from California to Arizona and throughout Nevada and Utah. And, I've driven from the northern states down to the very edge of Florida multiple times as well.
When I'm traveling abroad, things are no different. I love road trips. Primarily because you get to see so much more of the country, and have control over how long your stops are.
Mexico in particular is a great place for road trips. It's true, some of the roads may not be the best, and yes Mexico gets a bad reputation regarding safety. But I've had a different experience.
I've visited rarely-seen landscapes that most tourists will never know about. I've made friends and gained a deeper understanding of day to day life in Mexico. And, I've had incredible adventures (and misadventures) along the way.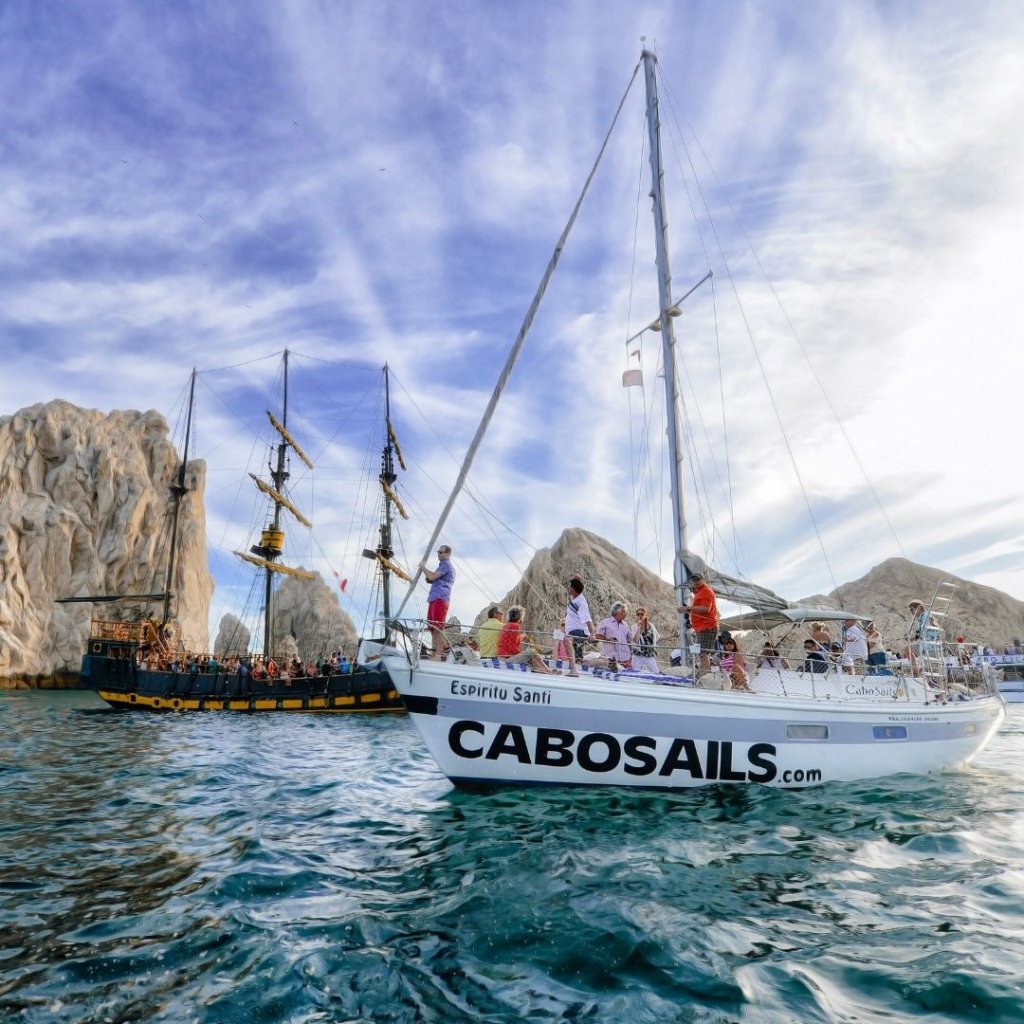 10. Breaking Stereotypes
Related to what I just touched on above, one of the top reasons to visit Mexico today is to break the unfortunate stereotypes that the country receives from the media.
While I can't argue that there are dangerous areas and potentially unsafe scenarios, the same could be said about my home country, the United States. 95% of my experiences all across Mexico have been positive ones.
I can almost guarantee that if you break out of your comfort zone, you are bound to meet friendly locals and gain a deeper understanding of Mexican culture than you will ever see on TV.
So go! Do it! Plan a trip. These are some of my top reasons to visit Mexico now – with an open mind, and open heart, and a readiness for adventure!
Pin Me for Later!