Are you planning a trip to Mexico? This comprehensive travel guide is filled with tips for Mexico travel! Here is everything you need to know about traveling Mexico on a budget, what to pack, and how to stay safe – and that's just the beginning. Your tips for Mexico travel guide starts now!
Pin Me for Later!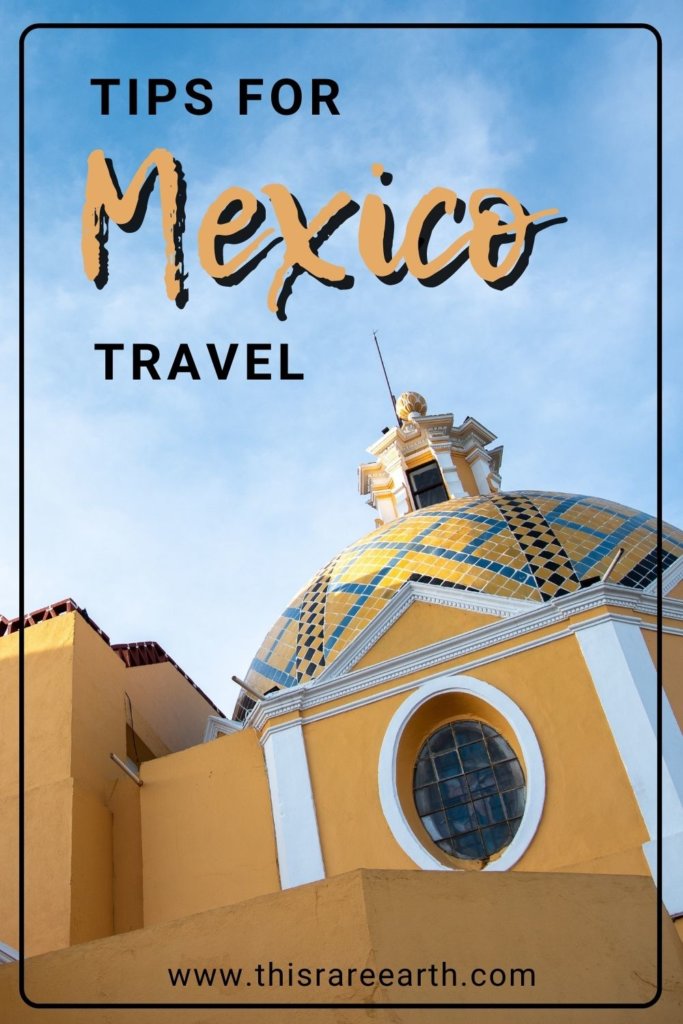 The sound of mariachi music; the feel of the sun and sand; the larger than life sombreros worn in complete seriousness; the tallest cacti in the world.
You, my friend, must be envisioning Mexico! The larger than life, festive and colorful country just south of the American border. And, for good reason! Mexico is an amazing travel destination.
But, Mexico is large and diverse. If you are planning your first trip to Mexico, then you likely have a number of questions about the country. Here I will try to answer all pertinent questions so that you feel safe and prepared.
Even if you have traveled Mexico before, I'm sure you will find some useful info here! So vamanos! Let's get started on my best tips for Mexico travel, now!
You May Also Enjoy: Ten Reasons to Visit Mexico NOW!
Tips for Mexico Travel: The Ultimate Guide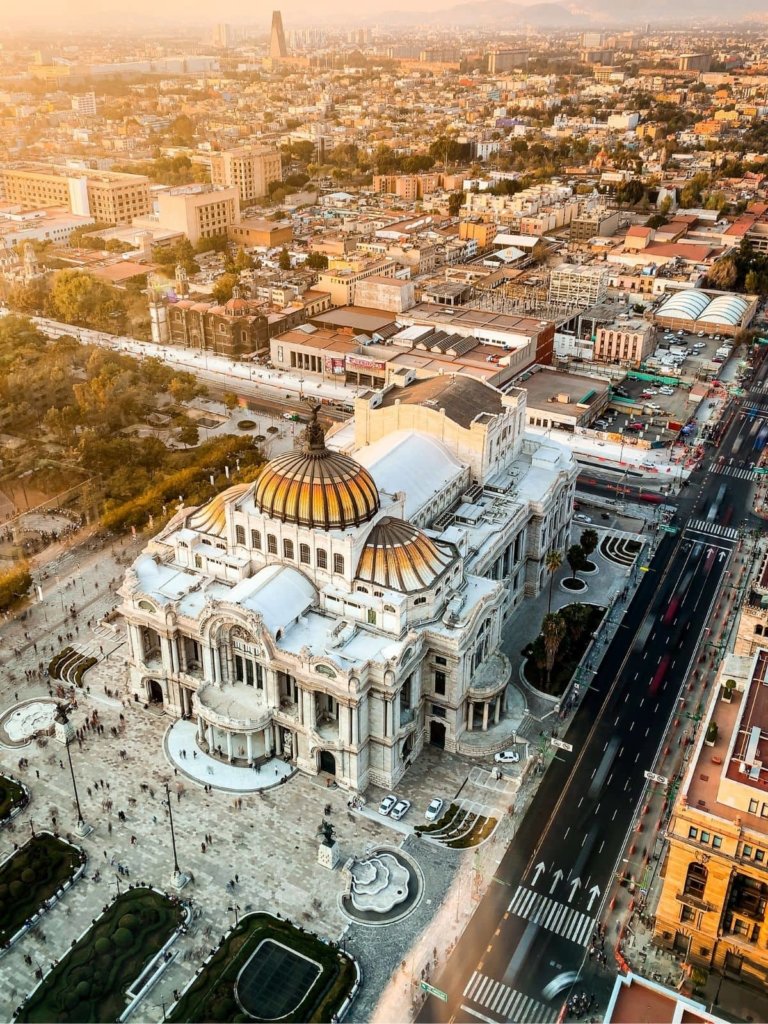 Is Mexico Safe to Travel?
As this is often the first concern for Mexico travelers, I thought I would dive into this topic first. Is Mexico safe?
The overarching answer is yes – I've traveled to different areas in Mexico countless times as a solo female. But, I'd be remiss not to talk about this common concern.
There are places in Mexico that have high crime rates, just the same as in America. As a foreigner, it may be hard to decipher which areas carry more risk than others. Thankfully, this map breaks down safety concerns for each state in Mexico.
In general, I encourage similar precautions that you would (hopefully) take at home. Here are some general safety tips for Mexico.
Don't wander alone at night if an area seems sketchy.
Don't carry valuables or wear flashy jewelry.
Keep two separate stashes of credit cards and money. That way if you are pickpocketed or robbed, you have the means to access your accounts. Please take a look at my article on how to keep money safe while traveling for more.
Make copies of important travel documents, like passports and visas.
Keep a list of important emergency numbers. On that list should be contacts from home, your hotel number, local taxis, and your bank or credit card's international number.
Drink in moderation.
Stick to registered taxis or Ubers, particularly if you are traveling solo in Mexico.
If driving a rental car in Mexico, be careful of scams at gas stations. Make sure the pump is at zero before the attendant begins to pump the gas.
If you are still feeling nervous, I'd like to share my own personal experience, too. I've traveled to Mexico as a solo female somewhere in the ballpark of ten times. I've rented cars and driven in several states. And, I've made friends and hung out with locals.
In all of my Mexico travels, I have never faced any serious safety risk.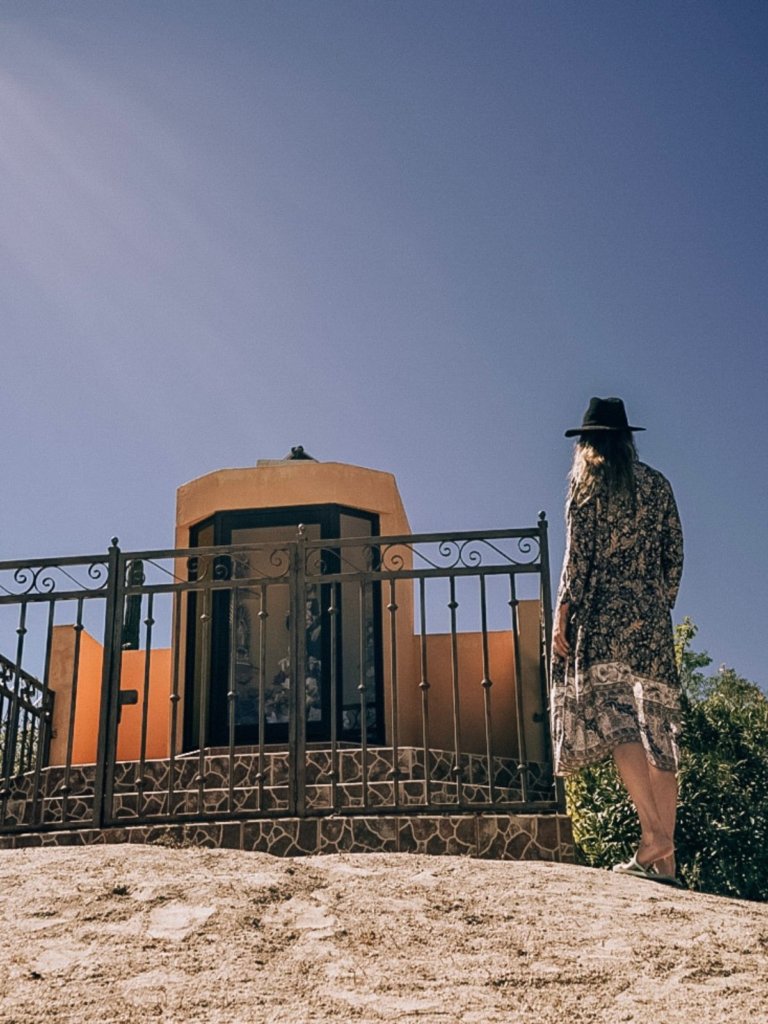 Tips for Mexico Travel: The Basics
Language – The official language spoken in Mexico is Spanish. In high-tourist areas, you will be able to get by with English. In more off-the-beaten-path areas, a basic level of Spanish is helpful (more on that below).
Visas – If you are from the USA, you can legally enter Mexico with just your US Passport for up to 180 days. This also applies to those from the UK, Canada, and Australia, among others. Check out this page for current visa requirements, in English.
Currency – The official currency here is the Mexican peso. At the time of writing, 1 USD is equal to roughly 20 MXN pesos. These rates fluctuate frequently, so I highly recommend downloading a currency calculator app like XE. This is one of the best travel apps for any destination.
ATMs – ATM's can be found all around Mexico, and even more so in the tourist areas. If you are planning on driving long distances or going off the beaten path, definitely take pesos out before you go. You don't want to chance getting stuck in a rural area with no cash.
Credit Cards – Similarly, most popular tourist areas establishments accept cards. However, small local shops and markets likely will not. Nor will stores and shops in rural areas. And an extra tip, make sure you have a card that doesn't add foreign transaction fees.
Electricity – If you are traveling from the USA, you are in luck. Mexico's sockets are the same as in America. If you are coming in from elsewhere, expect type A and B sockets. The standard voltage is 127 V, and the standard frequency is 60 Hz.
I have occasionally experienced power outages while visiting Mexico, typically in small towns or when traveling off of the mainland, like in Isla Holbox. In tourist areas, you will likely have no problem.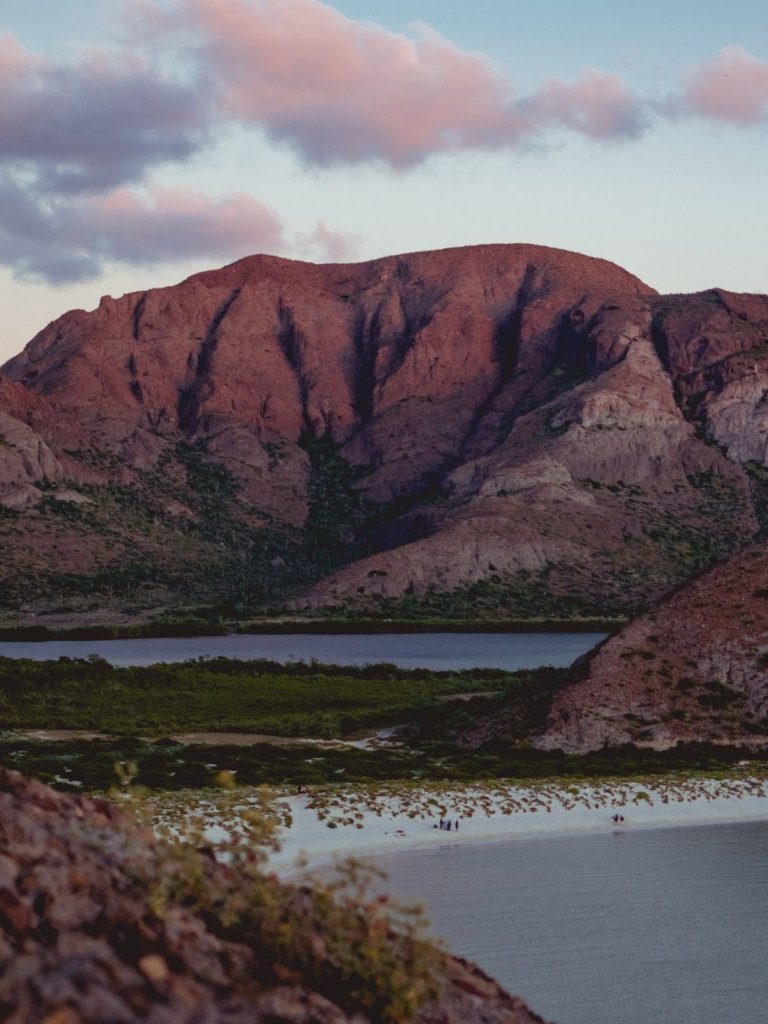 Useful Phrases in Spanish
If you already speak Spanish, you are in luck. Though the dialect does differ from Mexico to Spain to Colombia, you won't have any major problems getting around.
If you do not speak Spanish, it is really helpful to learn some key phrases for when you are in a pinch. Here are some basic suggestions.
Hola – Hello
Cómo estás? – How are you?
Bien, ¿y tú? – Good, how about you?
Si – Yes
No – No
Yo quiero, yo no quiero – I want, I don't want
Dónde está…? – Where is…?
Cuánto cuesta? – How much does it cost?
Tienes…? – Do you have…?
Yo tengo, yo no tengo – I have, I don't have
Yo entiendo, yo no entiendo – I understand, I don't understand
¿Entiende? – Do you understand?
El baño – The bathroom
Agua – Water
Gringo – A person from the USA
Lo siento – I'm sorry
The people in Mexico are so friendly, and generally more willing to help you out than in the States, in my opinion. So even if you stumble over the pronunciation, don't stress too much.
Annoyances and Scams
As far as annoyances go, I can't deny that you may run into some. For instance, solo ladies – be aware that you may be catcalled and whistled at, depending on where you are. This is typically harmless and best dealt with by completely ignoring it.
Also, on beaches and in tourist streets, be prepared for touts and salesmen with all manner of souvenirs. If you want to have a look, by all means, do! But if you want to be left in peace, a firm but friendly "No thank you" does the trick.
As mentioned above, check at gas stations that the pumps are on zero before the attendant begins filling your car.
At restaurants, check for a line that says "propino", meaning tip. Some restaurants, particularly in tourist areas, automatically add this on to your bill. Check closely to avoid paying this twice!
If you have a sensitive stomach, be sure to pack the necessary medicines. I thankfully do not fall into this category, but I do have friends who have fallen ill in Mexico and had a rough time. For the sensitive: peel and wash fruits yourself. Only eat from busier food stalls or visibly clean environments.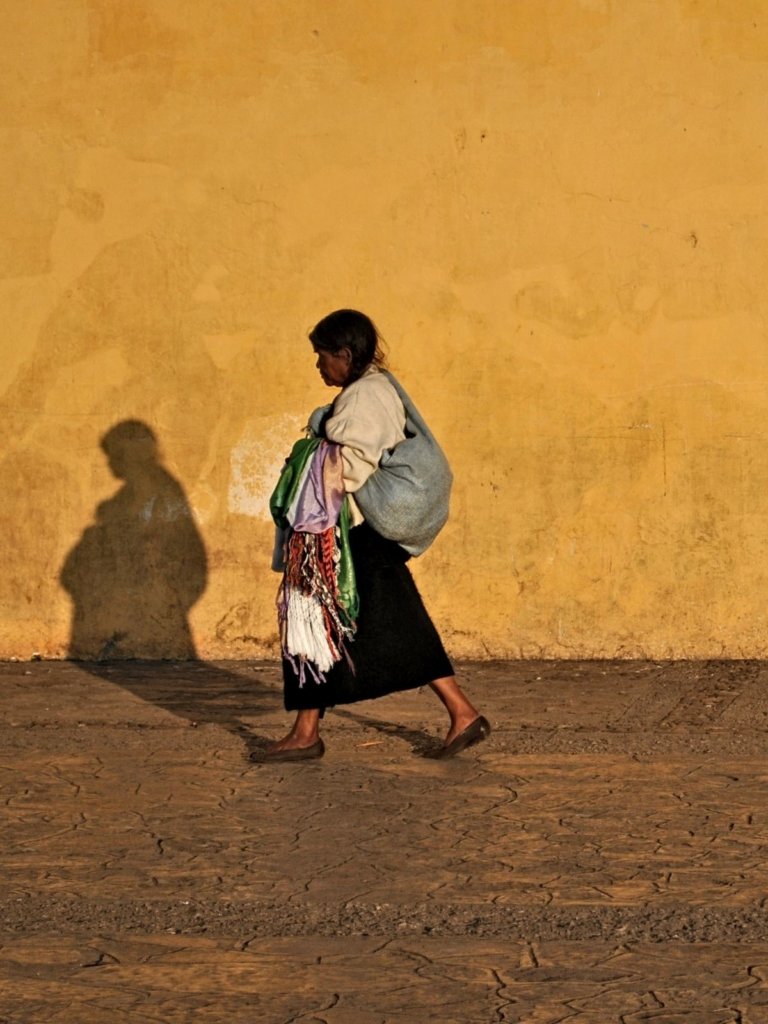 Tips for Mexico Travel: How To Get Around
As a personal preference, I highly recommend either driving your own car into Mexico or renting a car! This is because I like the freedom of deciding where and when I travel to and from any location.
However, I do understand that not everyone is comfortable with driving in a foreign country. Some alternative options are:
Buses – Depending on the location, you may have the option of taking either local or long-haul buses. The no-frills options come without air conditioning but only cost several pesos. The luxury tourist buses typically travel between cities and have reclining padded seats (though they definitely cost more). Check whether Estrella de Oro, Omnibus de Mexico, or ADOoperate in the city of your visit. The best way to book long distance buses is to go to the applicable bus terminal a few days in advance of your intended travel.
Colectivo – Colectivos are a great option to a) keep things cheap and b) meet some locals. A colectivo is a shuttle or minivan that picks people up at bus stops and roadside stands. They are extremely cheap and great for budget travelers. Just ask your hotel or hostel about the routes.
Taxi/Uber – Taxis are plentiful in all of the tourist spots across Mexico, though it will not be a surprise that they can be pretty pricey. Uber is often a bit cheaper and currently operates in 30 cities across Mexico. In my opinion, Uber is slightly more convenient because you have a record in your phone of who you traveled with and in what car. This can be helpful for any potential incident, from forgetting an item in the car to needing to report something to Uber.
Airplane – Mexico is home to several affordable budget airlines that will take you between cities quickly and cheaply. Some examples are , like Avolar, Interjet, Viva Aerobus, and Volaris. Be aware that many of these airlines will charge extra fees for luggage, and in my experience they do actually check and weigh your bags.
Subway – This is only an option in larger cities like Mexico City and Guadalajara, but it's a great option to bounce around the city. Subways are fast, reliable, and cheap – a one-way ticket to most places in the city can be as cheap as 5 MXN pesos (0.25 c USD).
Tours – Sites like Viator offer day tours to popular attractions and are a good option if you want a low stress trip. This takes the trouble of planning off of your plate, but on the downside, they are much more expensive than DIY.
Costs in Mexico
Since Mexico is big, there can be a lot of variation on costs depending on where you visit. The chart below should be used as a general guideline to help you budget. As you would expect, tourist areas are quite expensive and rural areas are dirt-cheap.
| | | | | | |
| --- | --- | --- | --- | --- | --- |
| | Accommodation | Food | Transportation | Attractions | Average Daily Cost |
| Backpacker | 200 MXN ($10 USD) | 86 MXN ($4.50 USD) | 100 MXN ($5 USD) | 300 MXN ($15 USD) | 570 MXN ($30 USD) |
| Mid-Range | 600 MXN ($30 USD) | 200 MXN ($10 USD) | 150 MXN ($8 USD) | 300 MXN ($15 USD) | 1,000 MXN ($52 USD) |
| Luxury | 1,7000 MXN ($90 USD) | 550 MXN ($29 USD) | 500 MXN ($26 USD) | 1,000 MXN ($52 USD) | 3, 000 MXN ($155 USD) |
It's easy to travel Mexico on a budget. Street food is cheap and even the local restaurants are surprisingly budget-friendly. Your largest expense once inside Mexico is likely to be accommodations.
If you are traveling Mexico on a strict budget, I recommend sticking to hostels and limiting your domestic travel route to save money. But, colectivos and buses can help keep your costs down.
On the flipside, if you want luxury, the pristine resorts of Mexico definitely offer that.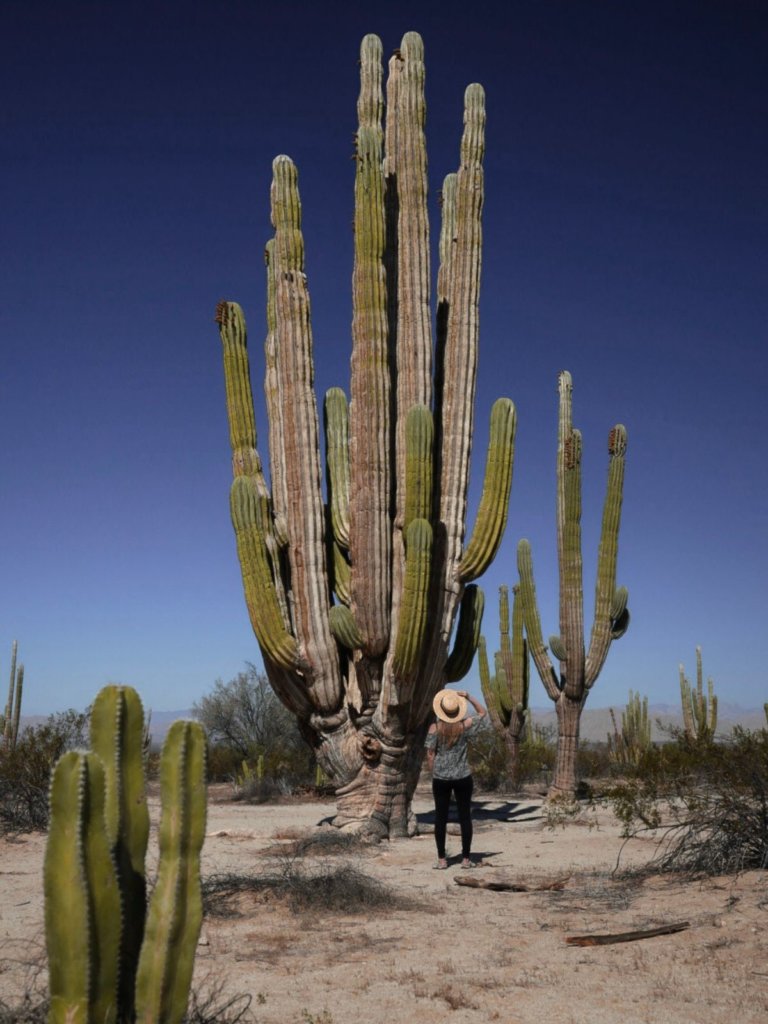 Things to See in Mexico
Mexico is a magical mix of vibrant color, festive sounds, and delicious tastes! Due to the sheer size of the country, it is completely impossible to summarize all of the best things to see and do.
So, here I will list a few of my current personal favorites.
Valle de Los Gigantes
Location: Baja California, Mexico
Leave it to me to be obsessed with a park full of giant cacti! Valle de los Gigantes is just south of San Felipe, Mexico and is a stretch of protected desert land. It houses the amazing cardon cactus, which is the tallest cactus in the world! It can grow to over 60 feet tall and can weigh up to 25 tons. Learn more about Valle de los Gigantes.
The Santa Rita Hot Springs
Location: Baja California Sur, Mexico
The Santa Rita Hot Springs are a pristine gem. Flowing through gorgeous white boulders, the hot springs have several pools of varying temperatures. There is also a cool flowing stream nestled between the lush green palms. This is a must see when visiting the southern tip of Baja. Learn more about the Santa Rita Hot Springs.
Balandra Bay
Location: La Paz, Mexico
A shallow and shockingly blue bay, visitors need to drive on a small road through mountains for 20 minutes to reach this beach. Floating, swimming, lazing about, or even hiking above for the views are all valid choices when spending time here! Visit once and you'll immediately understand why locals have flocked to this place for years. Learn more about Balandra Bay.
Los Cabos
Location: Los Cabos, Mexico
Containing both Cabo San Lucas and San Jose del Cabo, Los Cabos has something for everyone. Whether you crave the walkable streets, famous rock arch, and colorful restaurant-bars of Cabo San Lucas, or the quieter beaches and authentic art galleries in San Jose del Cabo, you can find it here. Learn more about Los Cabos.
Cenotes!
Location: Quintana Roo, Mexico
"Cenotes" is not just one place, but rather are openings in the earth leading to underground freshwater rivers and pools. My top recommendations within Quintana Roo would be Cenote Calavera, Cenote Taak Bi Ha , and Cenote Caracol. These are all easy day trips from Tulum.
The Yucatan Peninsula
Location: Yucatan, Mexico
This peninsula is located on the Caribbean side of Mexico. Starkly different than the deserts of Baja, the Yucatan peninsula is a tropical paradise. After road tripping around the entire area, I can wholeheartedly recommend visiting the jungles, beaches, ruins, and cenotes of Yucatan. Learn more about the Yucatan Peninsula.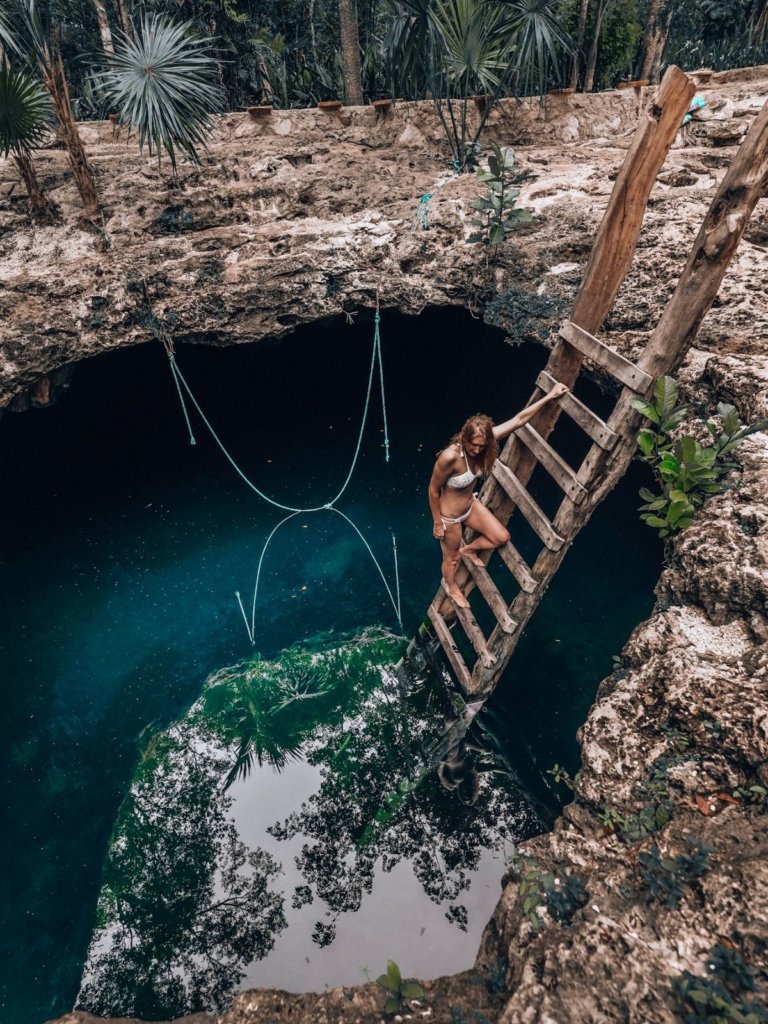 Weather in Mexico
You may be expecting neverending sunshine and clear blue skies while in Mexico, but that isn't always the case. Mexico is a large country that crosses many different climates and landscapes.
For the most up to date weather, check this page and type in your city or town. Then, click the 10-day or the monthly weather tabs to get a good idea on what to expect.
A few general weather patterns to be aware of:
June through early November is hurricane season on the Caribbean side of the country. If headed to Cancun or Tulum, you may encounter rain during these months. On the flipside, it can be cheaper to book accommodations and attractions.
In Mexico City, you can expect rain from May through October. I've experienced heavy rainfall as early as April, as well. In November and December, it won't be extremely hot or rainy, so this can be a great time to visit.
The best time to visit Los Cabos varies depending on what you are looking for. February and March are the peak of the Pacific Gray Whale migration. In September, Whale Sharks will be swimming through Baja near Cabo Pulmo.
Tips for Mexico Travel: Holidays and Festivals
One of my best tips for Mexico travel is to be aware of what holidays you may overlap.
Often, overlapping national holidays can be a wonderful experience! You may get to walk the streets during Day of the Dead or celebrate Independence Day. Both of these are unforgettable.
But, you should also be aware of national holidays because often stores and restaurants will shut down. Accommodations may be more expensive. And, cities may be more crowded and loud.
Here are some top Mexico events to be aware of.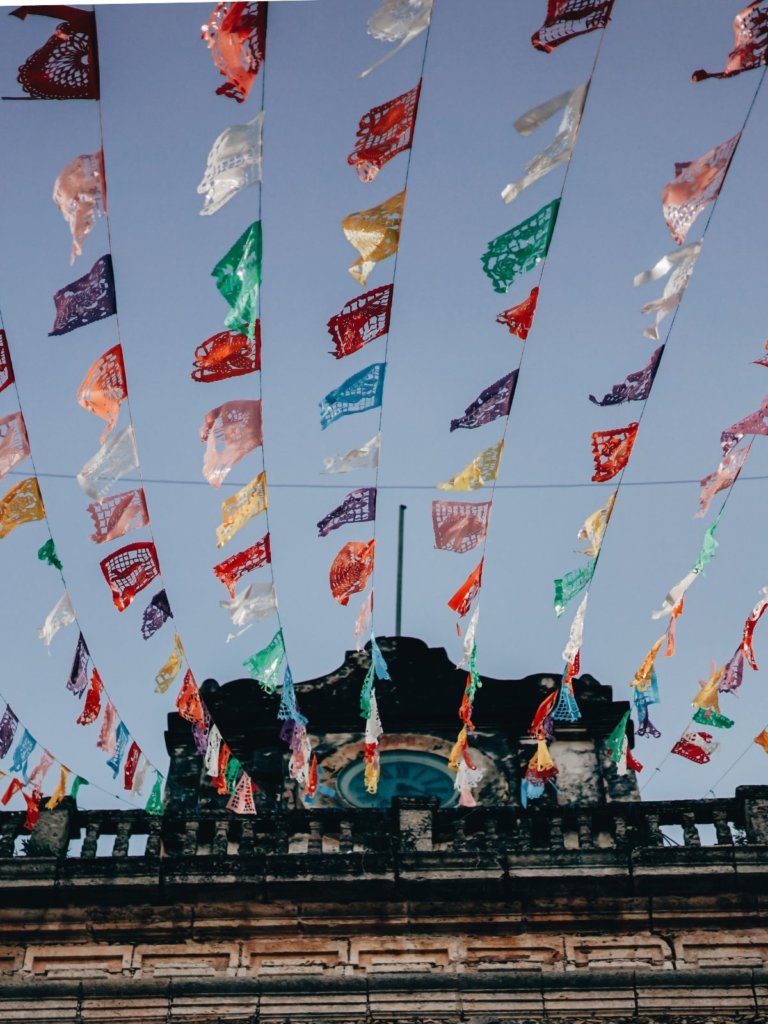 Three Kings' Day (Dia de los Reyes Magos)
Three Kings' Day, or Dia de los Reyes Magos, is held on the eve of January 6. Like most Mexican holidays, it is a big family event, complete with presents and feasts. The most important element is a traditional round cake called rosca de los reyes (kings' loaf).
Carnaval
While you no doubt have heard of Carnaval in Brazil, you may not have known that Mexico celebrates this holiday too! In late February/early March, this colorful festival is one of the best experiences of the year. La Paz and Veracruz are most famous for their music, dancing, fireworks, and parades.
Guadalajara International Film Festival
Guadalajara International Film Festival was established in 1986 and remains the most famous film festival in the country. It showcases emerging film and documentaries, among others. The film festival spans roughly nine days during the first week of March.
Saints' Week (Semana Santa)
The Easter holiday is huge in Mexico. Semana Santa is celebrated with one's family, and the week can be filled with anything from quiet beach vacations to loud and raucous parades. This is one of Mexico City's most significant events.
Independence Day (Dia de la Independencia)
September 16 is the annual date for Mexico's most patriotic holiday, the anniversary of Mexico's independence. Festivities begin on the evening of the 15th. Think parades, parties, and fireworks.
Day of the Dead (Dia de Muertos)
I was lucky enough to experience the Day of the Dead celebrations several times over the years, in various locations. One of Mexico's biggest holidays, families build alters to pay their respect to lost loved ones. The streets are crowded with flowers, painted faces, sweets, and loud music.
***
I hope that my Tips for Mexico Travel: The Ultimate Guide gives you some insight into what to expect from this beautiful country! Mexico is nothing short of amazing.
Pin Me for Later!