Searching for the best hiking gear for women? You've come to the right place! Here we will cover the best hiking clothes for women, gear you can't live without, and tips on extras that are worthy of a spot in your day pack. Let's dive in!
Pin Me for Later!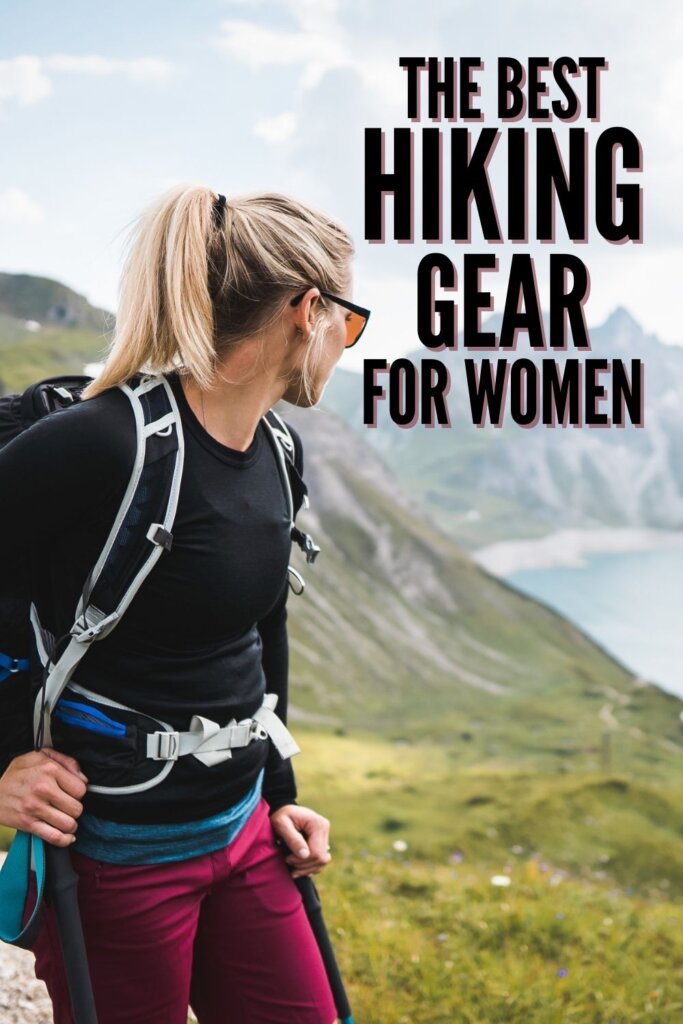 Hiking is such a great way to get outside, breathe the fresh air, and get some exercise all at the same time. If you are like me, you like a nice trail in a beautiful setting and with great views!
But, hiking can also be tough. Sometimes the trail might be strenuous. Sometimes the weather might be less than ideal. Or, sometimes the setting can be rugged.
When on the trail, I say you should be as comfortable as possible. And that all starts with the right clothing, my friend.
After many years of testing out various hiking brands and items, I now have my go-to best hiking gear down to a science. This guide on the best hiking clothes for women will set you up – without all of the trial and error of using less-than-stellar items. And who doesn't like saving time and money?
So let's dive in on the best, high quality and comfortable hiking clothes for women now!
Looking for more hiking guides? Don't miss these posts!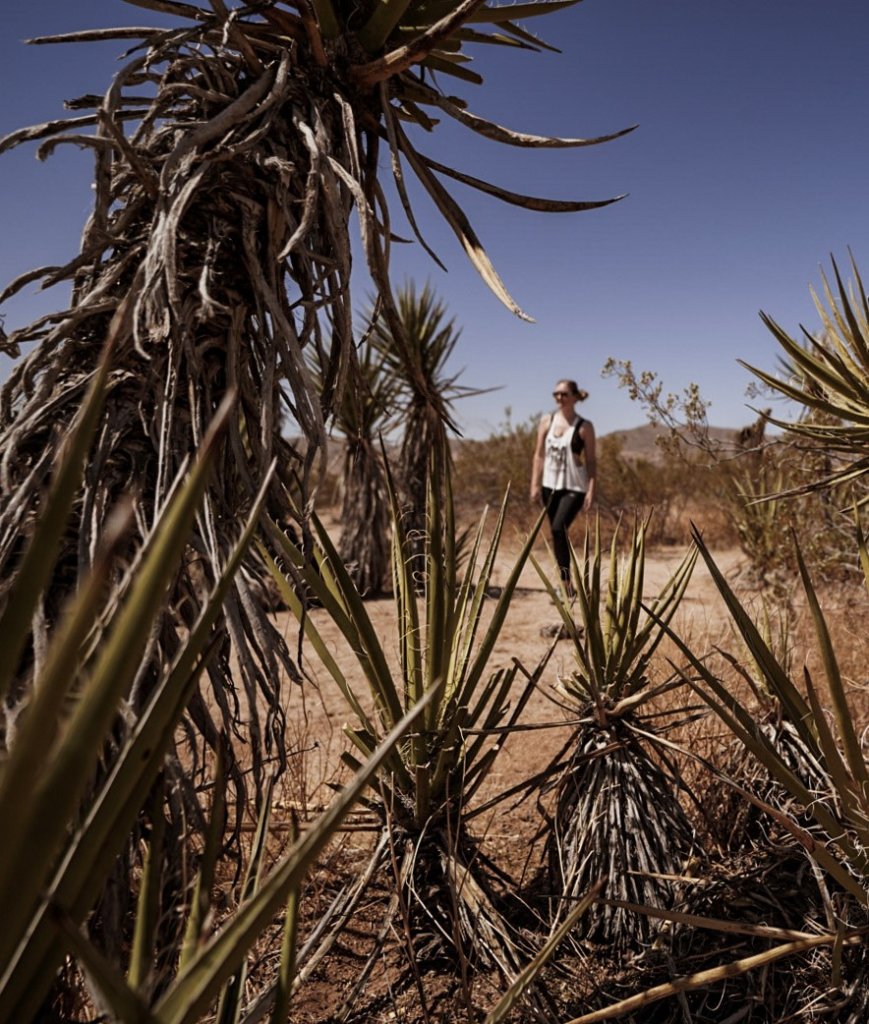 The Best Hiking Clothes for Women
In general, I recommend wearing athletic and comfortable clothes that are sweat-wicking and have some stretch. This allows you to move freely as you hike across any kind of terrain.
Always wear layers when hiking, even in the summer. Weather changes and elevation changes might make a (lightweight) array of clothing a necessity.
The perfect hiking outfit for women consists of: a comfortable sports bra, a sweat-wicking shirt, a jacket geared toward the climate you are in, the "right" shorts or leggings, and a great pair of trekking sandals or hiking boots, depending on the terrain.
Here is the absolute best hiking clothes for women, from head to toe.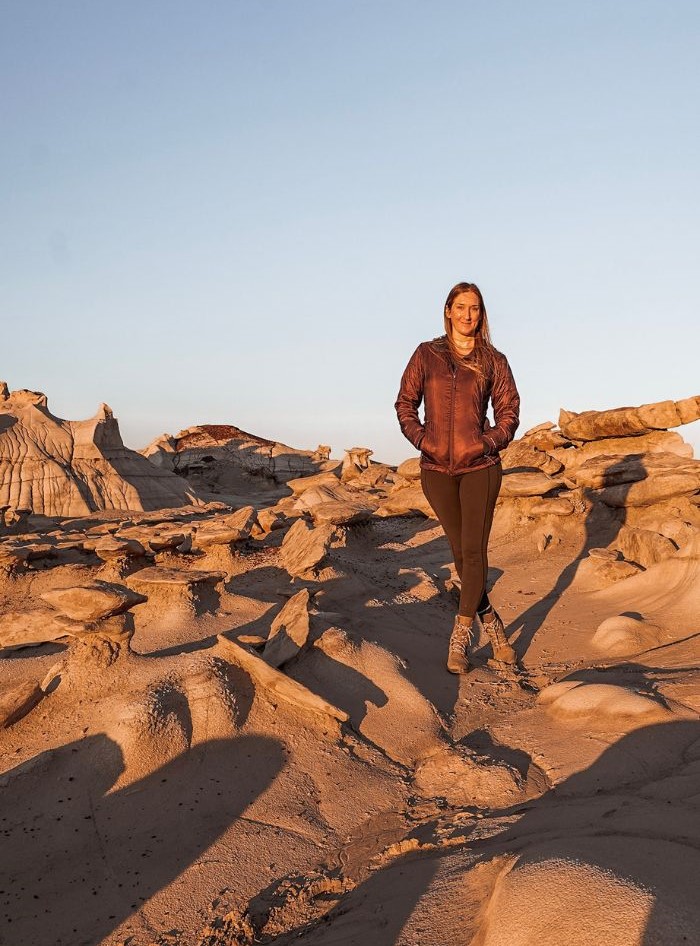 1. The Best Hiking Jackets for Women
I am certainly not all about throwing money away on name brands. But, I must admit that investing in high quality clothing that stand the test of time is a money saver in the long run.
I've fallen in love with the hiking clothing below and it is specifically because they are top quality. These three jackets are all superb, and your choice should reflect what environment you find yourself hiking in.
'
2. Moisture Wicking Top Layers
On any hike, it is ideal to wear a shirt that wicks up sweat and moisture to keep your body cool and dry. Luckily, these types of shirts are fairly easy to find. Lades – add one to your hiking gear list, stat!
3. The Best Hiking Bra
it's true that you can wear any old sports bra for a hike. But investing in even just one top quality bra will potentially change your life. Or, at least your hike! So, I can't create this list of the best hiking gear for women without including a high quality bra.
4. The Best Hiking Pants or Shorts
I am personally not a fan of hiking pants with zippers, like khakis or those convertible zipper pants (barf.) For me, a nice stretchy – but thick – pair of leggings is my ideal. I simply prefer the mobility of them.
Alternately, sometimes you may prefer shorts is the weather and conditions allow it. Here are my top choices.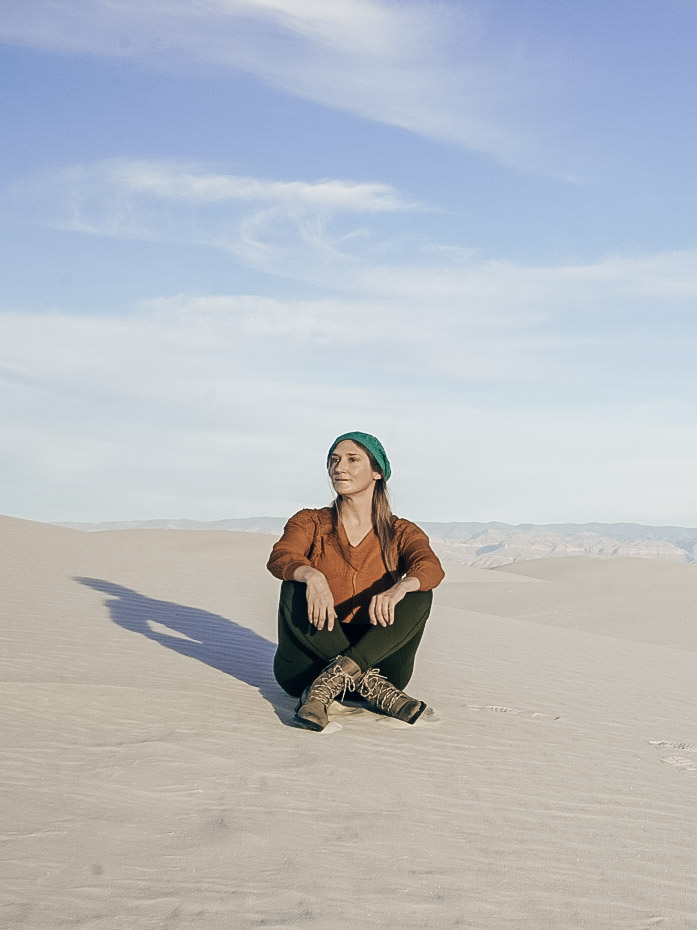 5. Excellent Hiking Shoes
I have three main pieces of footwear that I choose between for just about any hike on the planet. I also have a fourth for the rare times I am hiking in snowy conditions. And, I can confidently say that these shoes are some of the best out there.
6. Breathable and Warm Socks
I always go Smartwool when I am getting dressed for hiking. No matter which brand of socks you choose, make sure they are merino wool. This is not only the most sweat-wicking but are the most comfortable, too.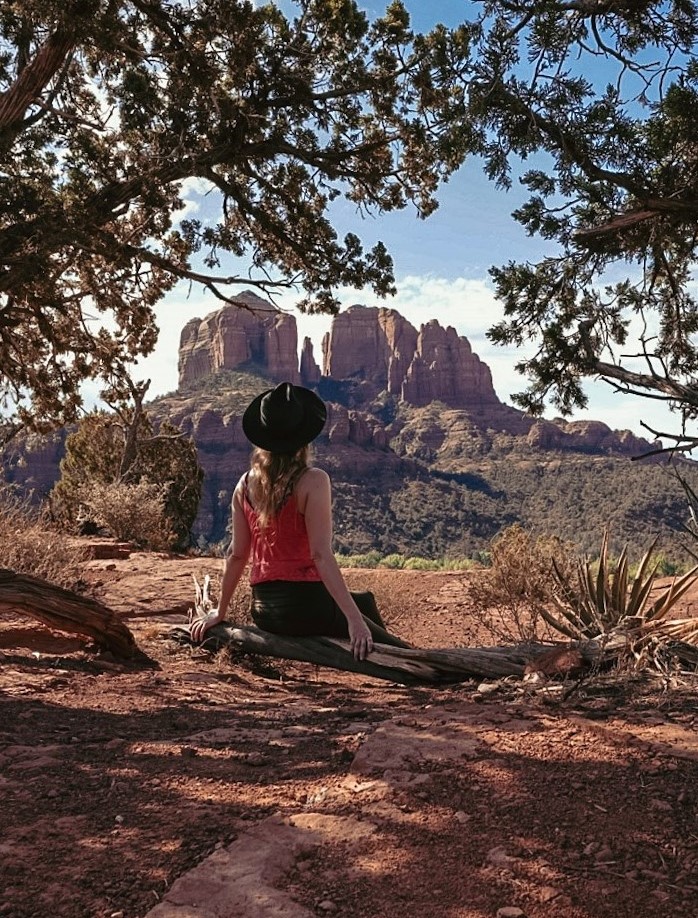 7. A Hat for Sun or Snow
The last item in the clothing section of the best hiking gear for women goes to my favorite hats for the trail. Here is my top summer hat and top winter hat recommendation.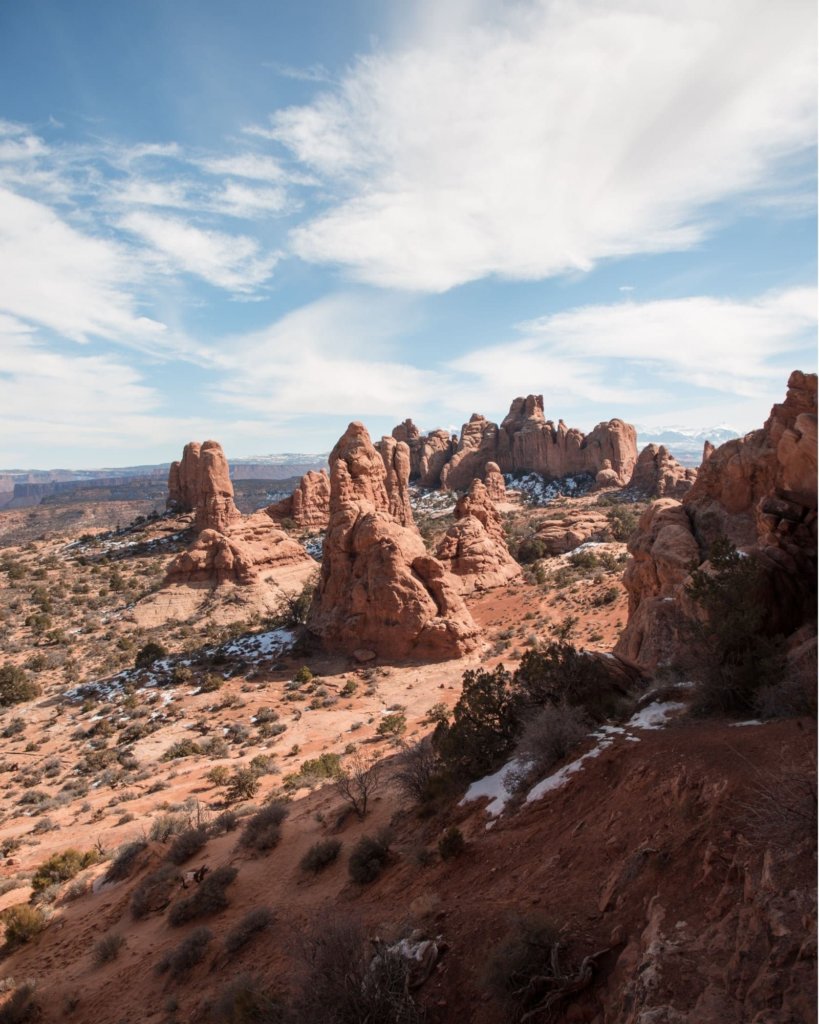 The Best Hiking Gear for Women
There are a few more items to add to the list of the best hiking gear for women that is not clothing. These are items that you should be bringing on just about every hike you take.
1. A Dual Function Day Pack
I've previously written about my love for Camelbak backpacks, and that is probably due to how much time I spend hiking in the heat. If you've never used one, it is basically a normal backpack which also holds a plastic container or "bladder" for water, and a long tube that acts like a straw that slings over the shoulder strap.
During a long hike, a Camelbak backpack can be the difference between quitting after one strenuous mile or making it the full length of your trail, hydrated and happy. Here are the top two.
2. A Headlamp
Even if you don't expect to be out past sundown, a headlamp is a very smart thing to have in your daypack. You never know what could happen or what could hold you up – an injury, getting lost, or just losing track of time while taking photographs. Trust me, it happens.
So definitely stash a good headlamp in your hiking pack!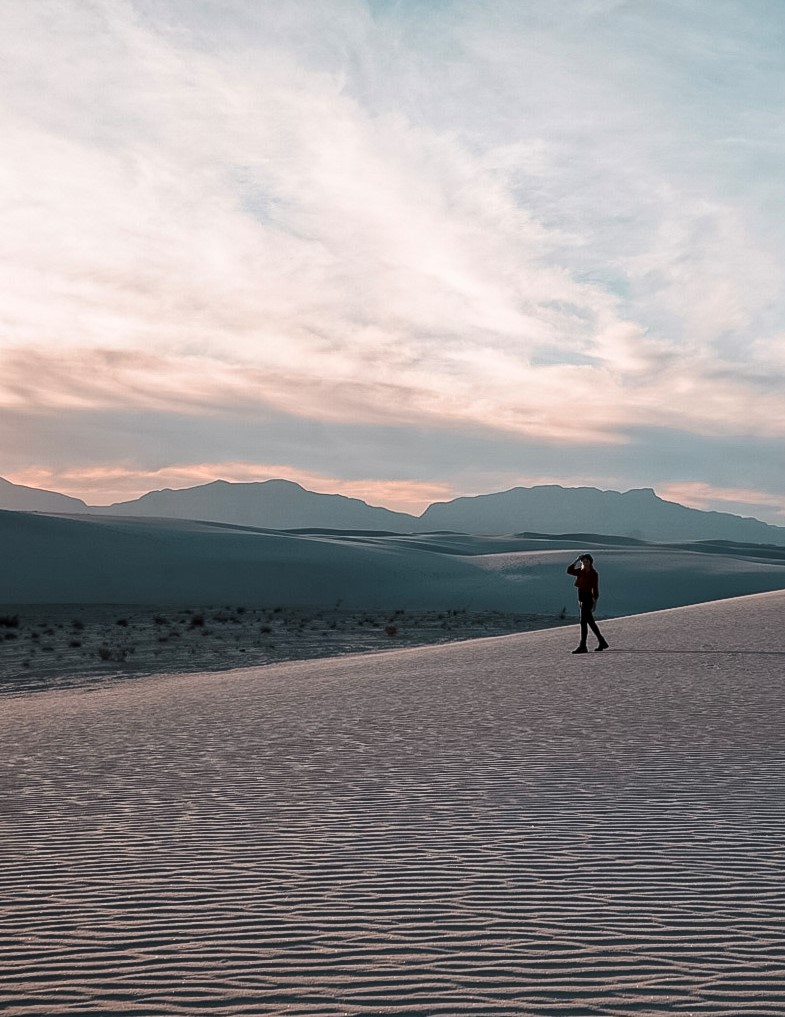 3. Sunscreen
While it may be obvious to use sunscreen before you head out for your hike, you should always be prepared to reapply. Or, your skin will likely pay the price.
4. Biodegradable Body Wipes
What to do about the sweat and dirt involved in a multi-hour trek in the triple-digits and hot sun? Things can get sweaty, exhausting, and – ahem – a bit stinky.
5. A First Aid Kit
Last but definitely not least on your list of the best hiking gear for omen is a compact first aid kit. Never leave for a long-haul trek without preparing for an emergency.
6. A Comfortable Day Pack
If you don't go for one of the Camelbak backpacks mentioned above, then I have a few others I can recommend.
The two main scenarios I find myself in is hiking while traveling, and hiking at home. Because of this, I own a few different day packs that I would highly recommend. Here are two day pack recommendations – one that is easily packable in a suitcase and one that is more heartily constructed and comfortable.
The Best Hiking Gear for Women: Extras
If you are already stocked up on the items listed above, you might consider adding on of these optional extras. While not necessary so to speak, they are nice to have to either keep you feeling fresh or to log your adventures.
***
And there you have it! All of the best hiking clothes for women as well as essential hiking gear that women should always have on hand on the trail.
Have fun, be safe, and stay hydrated!
Pin Me for Later!