New to the hiking trails? Fear not! I've got you covered! Here is everything you need to plan a hiking trip – from choosing where to hike, what to wear on a hike, how to stay safe on a hike, and more.
Pin Me for Later!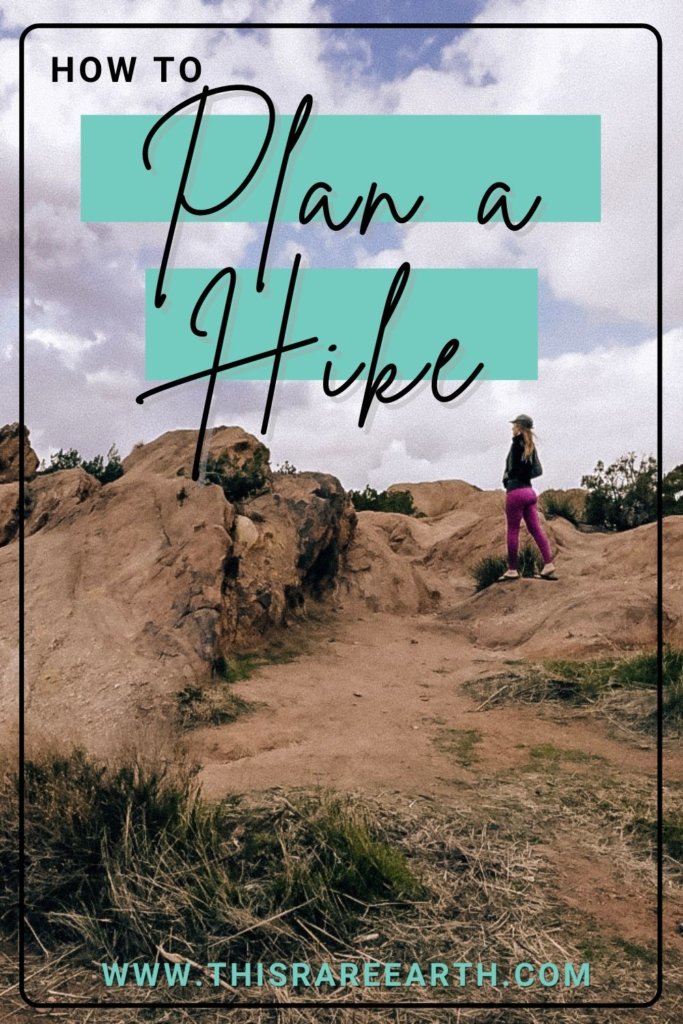 If you're a newbie hiker, you might be feeling overwhelmed on how to plan a hiking trip. There are a lot of options!
But fear not – "hiking" is really just walking outside… with varying degrees of difficulty, of course. Whether it's a 20 minute stroll or a 12 hour strenuous adventure, it's considered "hiking".
Hiking is a cheap, easy way to get fresh air and exercise – not to mention, see parts of your state that you may never have seen otherwise. Whether or not you consider yourself "outdoorsy", I can guarantee that there is a trail out there for you.
So let's talk about planning a hiking trip!
How To Plan a Hiking Trip
Finding a Hiking Trail
No matter where you live, you likely have several trail options to choose from. Let's talk about what to look for in a hiking trail.
Are you looking for a serious workout? Or, are you looking for a leisurely stroll?
Are you hoping to enjoy some gorgeous scenery along the way, or reward yourself with a giant cliff or waterfall at the end? My most recent hike to Andreas Canyon was incredibly scenic – a lush green oasis to the left, and rugged mountain terrain to the right. And, hiking The Slot in Ana Borrego was a phenomenal experience.
Do you want to do the hike solo or do you want to go with friends? All of these factors will help you narrow it down. Next, it's time to choose your trail.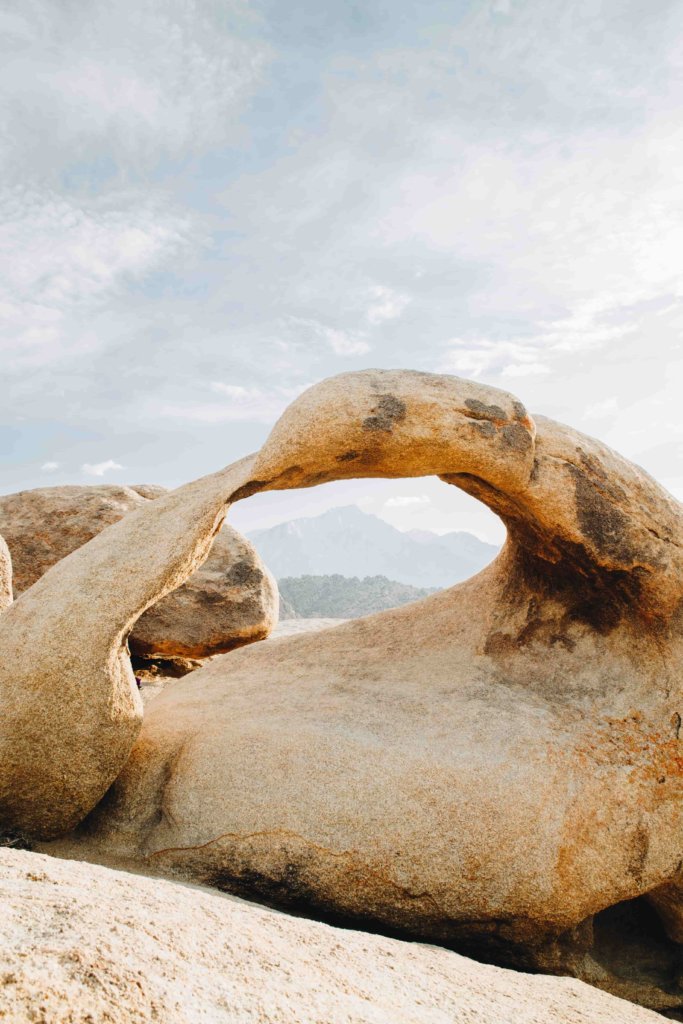 Check online for trail options in your area. A quick Google search should bring up lots of options. Alternately, other apps and websites like AllTrails are excellent for informing you of not only nearby trails, but also hikers' tips on parking, GPS, safety, and everything in between.
Most useful, it classifies hikes in the Easy, Moderate, or Difficult category, depending on elevation gain, length, and terrain. So be honest with yourself about your fitness level and choose wisely!
If you have a National Park nearby, you'll likely have loads of options within the park, for all levels. For me, my go-to spot is Joshua Tree National Park. I have personal favorite sunrise hikes, favorite scenery, and no matter how many times I visit, I always discover a new nook or cranny to explore.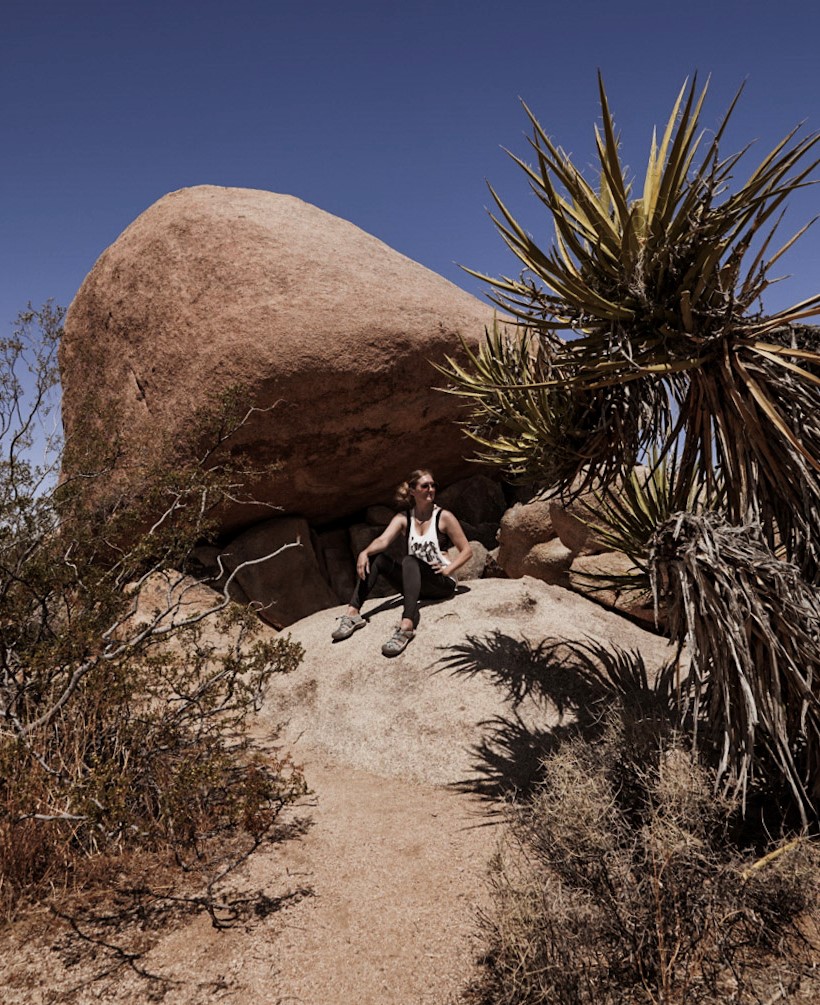 Prepare For Your Hike
Many trails in the wilderness or in National Parks take you well off-route for cell service. The best thing you can do beforehand is to download an offline map to your phone. Or, if it's available, grab a paper trail map supplied by some parks.
Check for any parking or entrance fees, see how long it takes to drive there, and follow the guidelines below.
What to Wear on Your Hike
Yay! You've decided where you're headed, that's great! Now let's talk about what to wear.
Check the weather. For rain, bring a hat and a rain jacket. For sun, a  hat, sunscreen, and sunglasses are key. And, for winter hikes, you'll need to pile on the cold weather gear.
You May Also Like: The Best Hiking Gear for Women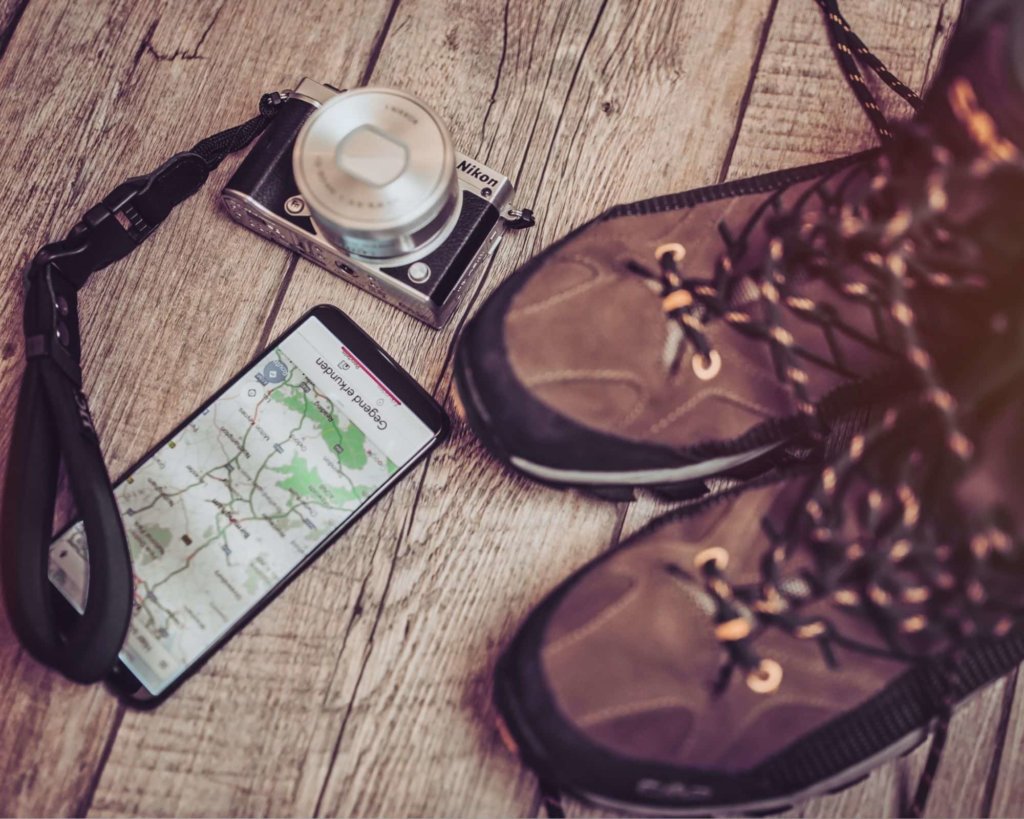 My personal advice is to always dress in layers. As elevation or daylight changes, the weather can change as well. Layers are the best way to protect yourself from all of the (changing) elements.
Good tennis shoes with thick tread on the bottom or hiking shoes will work on just about any surface. Most of my sunny California hikes make  my Keen trekking sandals ideal. When I've gone wild with glacier hikes or ice-climbing, I've needed more specialty gear of course.
When you know what terrain and weather you're dealing with, it's so much easier to plan a hiking trip.
What to Bring on Your Hike
Water! And if you're hiking in the desert, more water. Always bring double of what you think you'll need.
Snacks. Hiking can burn up a lot of calories, so it's a great idea to pack snacks. Nuts, granola bars, and fresh fruit like apples are personal faves.
Phone. Either with offline maps downloaded or just in case of emergency.
Headphones if you prefer. Usually I like to listen to nature, but once in a blue moon I like to get lost in a good podcast while I walk.
Small first aid kit like  this one.
A dual-function Camelbak daypack is my favorite option. You can pack all of these items and store loads of water, keeping your hands free.
What About Hiking Etiquette?
I am so glad you asked! Check out my post on the 7 Leave No Trace Principles for a full breakdown.
What About Hiking Dangers?
Besides small cuts and bruises, the worst things that typically happen are a) getting lost and b) running out of water. So download those maps and double your water allotment, and you'll be okay!
If you're not feeling confident about hiking solo, grab some friends for added safety.
Depending on your environment, you'll also want to keep your eyes open for snakes, bears, bees etc. Bring bug spray if necessary, and remember that most animals are more afraid of you than you are of them. Talking and making noise usually does the trick.
People that you pass are generally friendly; us hikers are good people! But again, if you're feeling at all wary about being solo, just grab a friend or a pet to join you.
What If I Feel Embarrassed to Hike Solo?
Do it anyway.
Hiking and traveling solo is so empowering. If it's your first hike, don't feel pressured to go solo. But if you are feeling like you want to try it, just do it. Prepare as best as you can and go enjoy the beautiful outdoors.
If you think other people are judging you, I can tell you that 99% of people won't even think twice of you being solo. And, if they do, then frankly they're missing the point of enjoying beautiful nature.
Drink It All In
Don't forget to look up from your feet and enjoy your beautiful surroundings. Go as slow as you want, drink it all in, and listen to the birds and the bugs.
You are enjoying Mother Earth, so enjoy her your way, at your pace. Sit down and take a water break if you want. Push yourself and jog uphill if you want. Take 1,000 photos if you want.
And, finally, take a moment on the trail to realize; you are now officially a hiker.
Pin Me for Later!