So, you're trying to decide – Los Cabos or Cancun for your vacation? Which one is "better"? When comparing Cancun vs Cabo, there are a few key factors to take into account. Below, I will help you choose the best destination for YOU – Cancun or Los Cabos.
Pin Me for Later!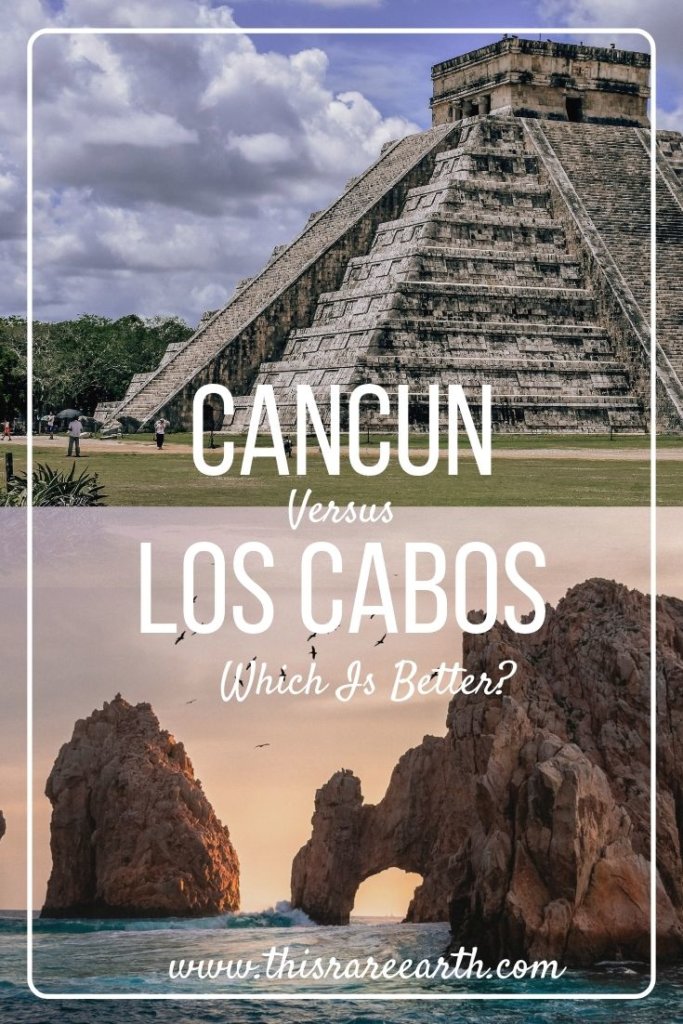 Cancun vs Cabo
Mexico. A wild and beautiful country that I thoroughly enjoy! From the weather to the food to the beaches and activities, Mexico really does rival it's Caribbean island neighbors (and in many ways, comes out on top).
But all of Mexico is not equal, so to speak. There are huge dissimilarities between the coasts, in culture, attitude, and climate. These differences can really make or break your trip if you don't know what you're looking for.
The two farthest Mexican coasts are home to two of the most famous beach areas around – Los Cabos and Cancun. To the east, on the Caribbean side, is Cancun. To the west, on the Pacific side, is Los Cabos. Both certainly have their own unique strengths… but which one is right for YOU?
I have spent a lot of time in both the Cabo and Cancun areas and will break down the similarities and differences below. Then, you can determine which is the perfect spot for your Mexico vacation.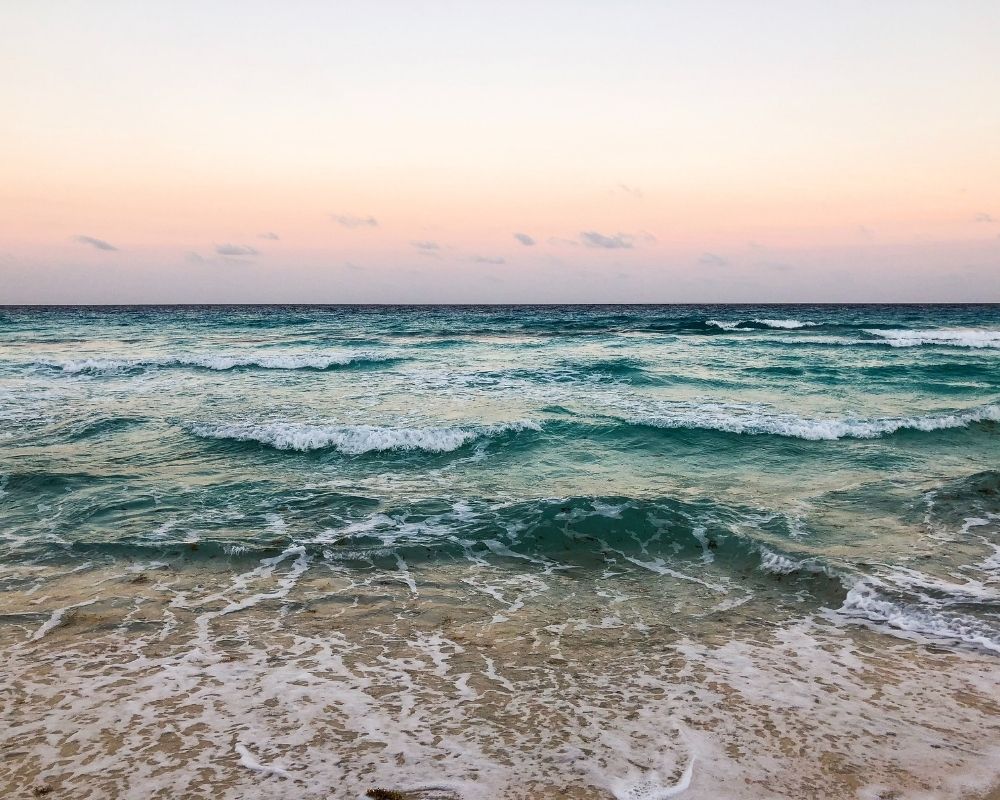 Traveling to Cancun vs Los Cabos
One huge factor you should consider is travel time. Where are you flying from? How long are the flights and layovers? And, how long is your actual trip? These are all very important factors when choosing between Los Cabos or Cancun.
Let's say you live in San Diego, CA. You can fly to Cabo in less than 2 hours, whereas a flight to Cancun which would be roughly five hours (and that's if you don't have a layover). However, the opposite would be true if you were flying from, say, Fort Lauderdale in Florida. Depending on how long your trip is (4 days or 2 weeks) the flight time can surely be a factor.
Both airports are simple to navigate once you land. There is signage in English if you don't speak Spanish, and there are clear markings on where to find rental car shuttles and hotel transportation. And, both airports are within a reasonable distance to hotels and beaches.
Climate in Cancun vs Cabo
Cancun Climate
Cancun is located on the Caribbean Sea and has a humid, tropical climate. It gets quite muggy in the rainy season (May to October) and mosquitos are plentiful. Ocean breezes are your friend, and though it may rain, the rainfall will typically be short in duration.

The dry season (November to April) will still see some rainfall and cloudy days, particularly in the winter months. Be aware that hurricanes and tropical storms are possible in the dry season.
Temperatures generally range from 73 °F – 86 °F year round, but do get hotter or colder depending on the season. You will usually have sunny days, or at least sunny parts of the day, all year round.
Los Cabos Climate
"Los Cabos" technically umbrellas two distinct areas – Cabo San Lucas and San Jose del Cabo. (For a full comparison of these areas, check out this post). For the purposes of this article, we will continue to call them Los Cabos or Cabo.
Los Cabos is a tropical desert climate. Didn't know that was a thing? Well it is! And it means that this area has a great mix of seasons, not to mention the unexpected sights of cacti next to the beach. I love it.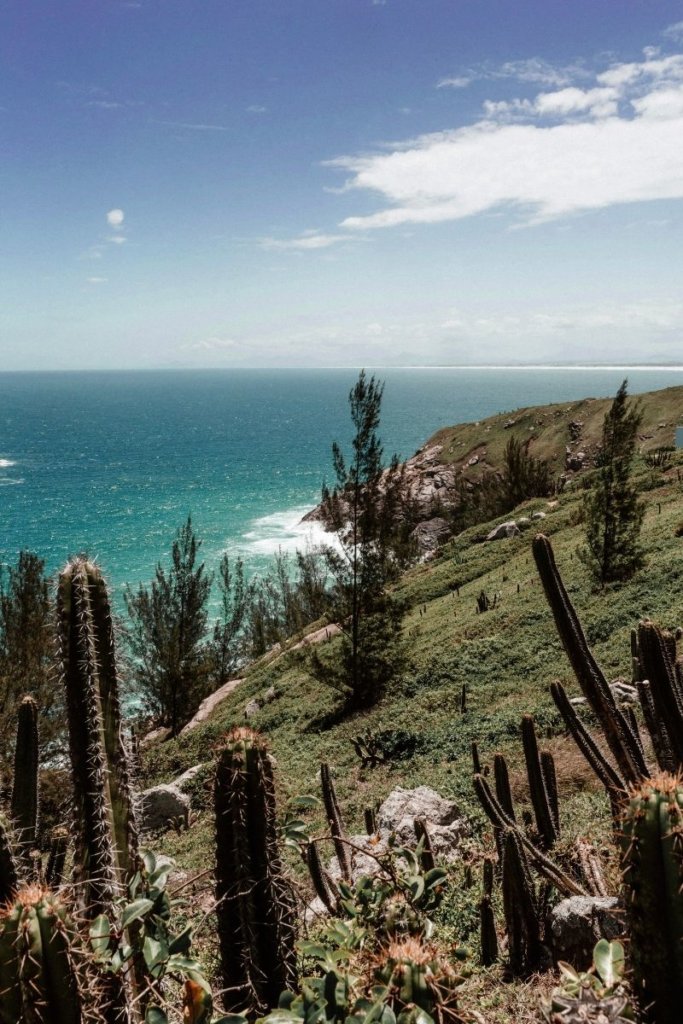 From November to March is the winter, pleasantly warn and sunny. April to October spans the summer months, with hot sunny temperatures. And, winter in Cabo is similar to winter in Southern California. On average, Cabo sees around 10 days of rain per year.
So, in comparison, Cancun will give you tropical and humid, while Los Cabos will give you dry tropical desert.
Beaches in Los Cabos or Cancun
Both coasts offer spectacular beaches and clear waters. However, there are a few factors to take into account when comparing Los Cabos and Cancun beaches.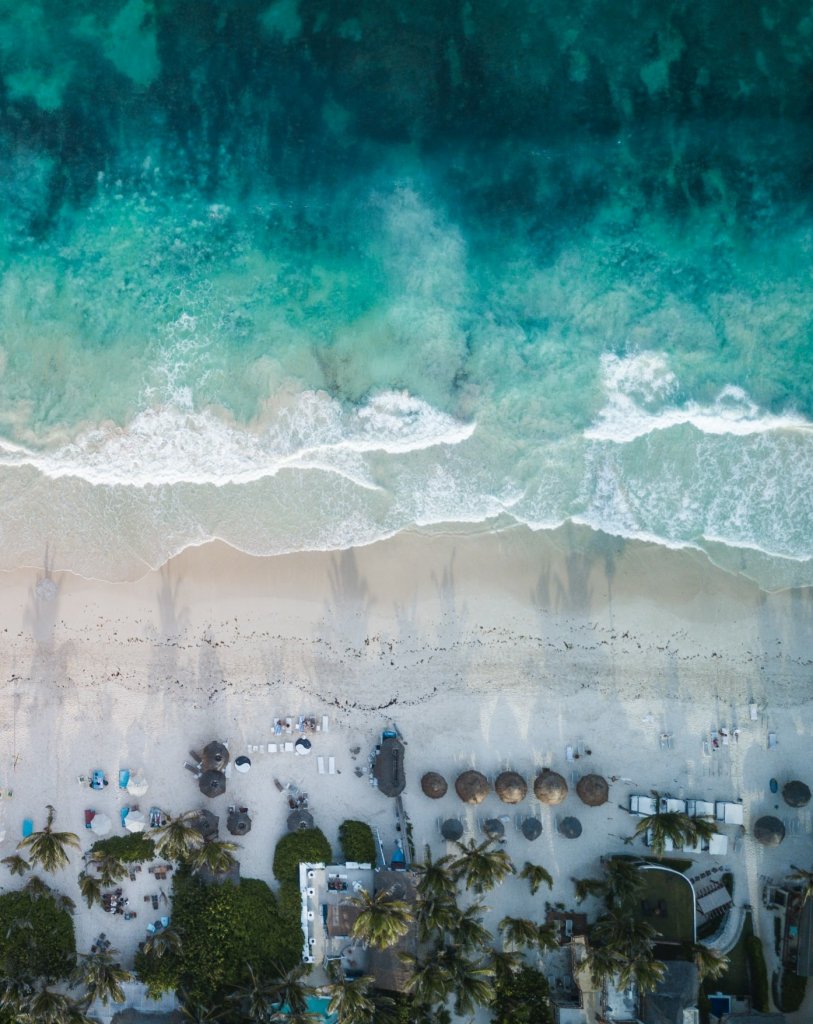 Cancun Beaches
In Cancun, flat white sand beaches stretch along the Yucatan Peninsula's coast, where the Caribbean Sea meets the Gulf of Mexico. The crystal clear turquoise waters are warm and perfect for swimming.
On the downside, Cancun is a victim of a giant Sargassum seaweed influx during the last five years or so. This is not a daily or year round problem, but typically occurs between April to August. Larger hotels work hard to remove it from the beaches, but budget guesthouses typically don't have the resources.
My best advice is to google the seaweed situation before your trip – there are tons of websites providing daily updates on this.
Los Cabos Beaches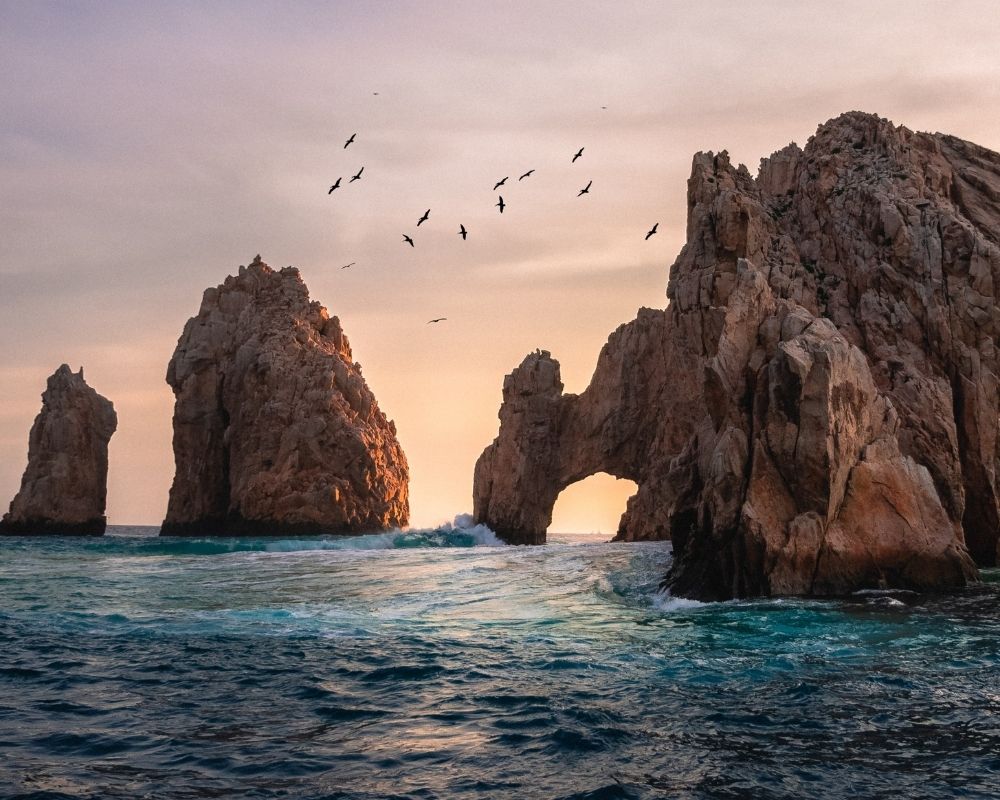 Los Cabos on the other hand sits on the Pacific Ocean, in the tropical desert as mentioned above. The terrain is mountainous and rugged, which in my opinion is not a bad thing. The ruggedness gives us such interesting geology like the famous El Arco and cliffs at Lover's Beach.
The Sea of Cortez provides deep blue sparkling waters. While not as turquoise as the Caribbean, these waters are still incredibly stunning. The landscapes are incredibly photogenic and you'll find sun year round in Cabo.
On the downside, some beaches may have powerful undertow currents, which make swimming dangerous. Be smart and pay attention to beach warnings.
Activities In and Around Cancun and Los Cabos
There is plenty to do, no matter if you head to Cancun or Los Cabos! But again, they both have their own unique offerings. I have taken a solo road trip in both regions, so I have a really good idea about the possible activities and day trips from each. Let's take a look at activities in Cancun vs Los Cabos.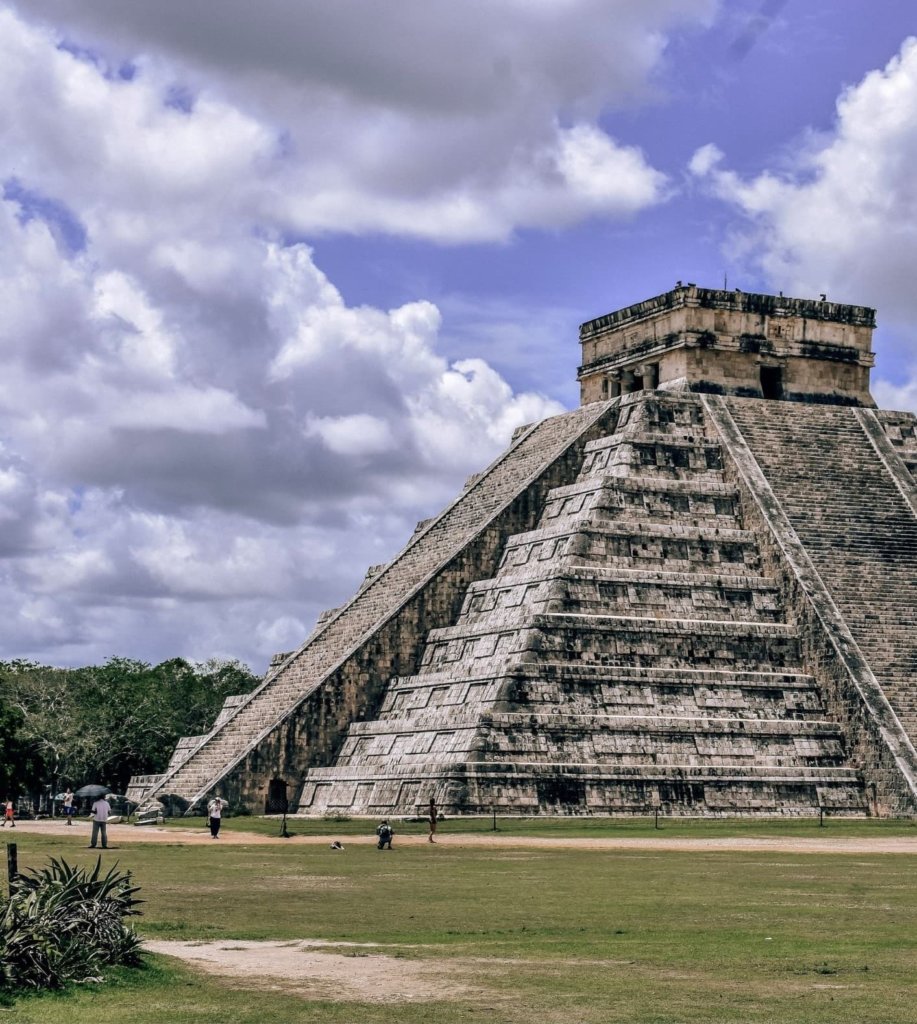 Activities in Cancun
There is a lot to do in Cancun and the surrounding areas.
Interested in Mayan Ruins? You can see them here. A small grouping of Mayan buildings are located right downtown in Cancun.
If you are up for a short drive south to Tulum, the Coba ruins overlook the blue waters on the coast. Or, check out the famous Chichen Itza pyramids, located in the former capital city of the Mayan empire, which is just two hours west of Cancun.
The Yucatan Peninsula is filled with swimmable sinkholes called cenotes. This is hands-down my favorite thing to do in the Cancun area.
Check out Ruta de Cenotes, which is a long road featuring various options on both sides of the road. Or, if you're feeling adventurous, branch out and head south for some of my favorite cenotes near Tulum, such as Cenote Caracol or Cenote Taak Bi Ha.
Both land and water activities are plentiful. Snorkeling and diving are beautiful in Cancun and off of the coast of Cozumel. You can spot everything from coral reefs to colorful fish to stingrays and turtles. Ziplining and ATV rentals are plentiful.
Activities in Los Cabos
Though very different, Los Cabos has loads of things to do, as well!
Water taxis run continuously to Lover's Beach, some of which are glass bottom. Lover's Beach is a beautiful, albeit small, stretch of sand with rocky cliffs surrounding it.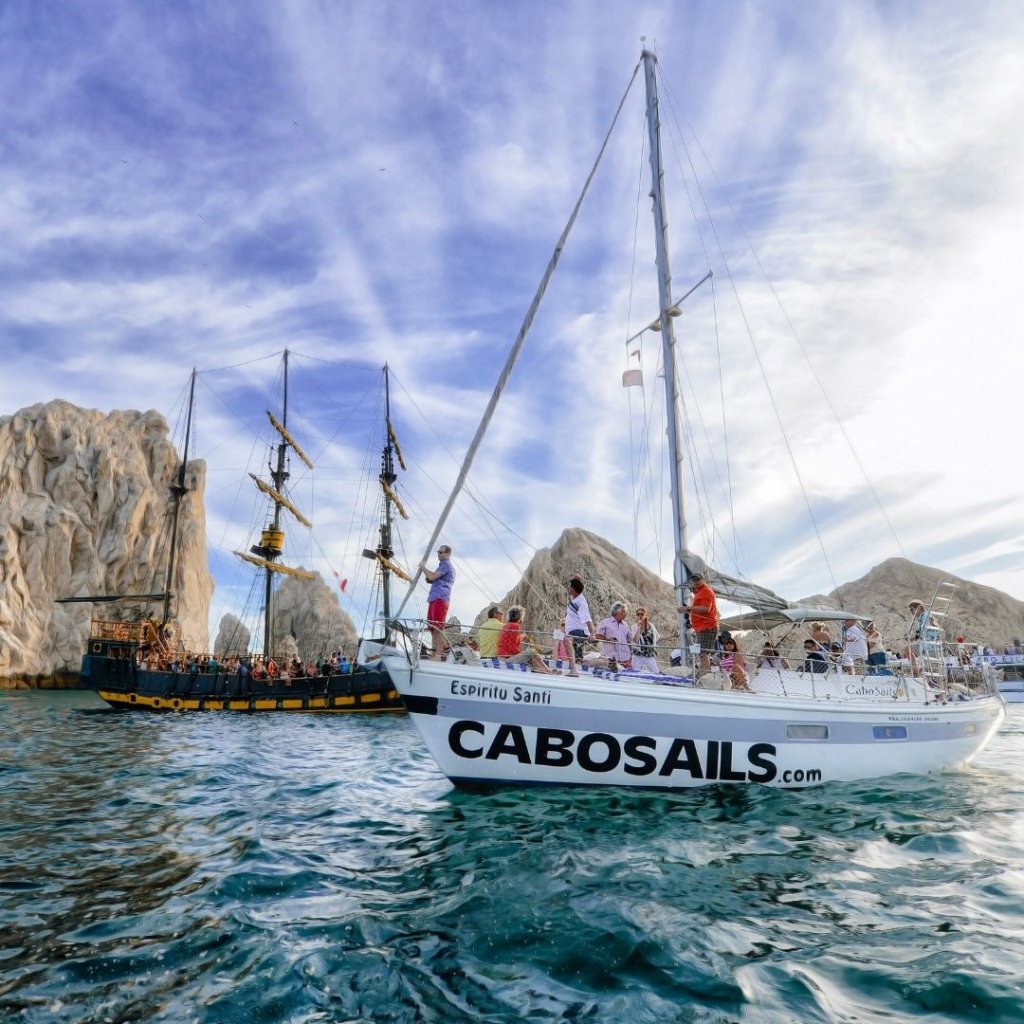 Tours to El Arco are probably the most popular activity for tourists, and it's worth taking one to see the rock formation up close. Sportfishing is big here, which is not surprising since Cabo was a small fishing village not too long ago.
The more laid back area of San Jose del Cabo hosts an Art Walk every Thursday night, where tourists can peruse art and souvenirs not found in the many shops lining Cabo san Lucas' streets.
And, there are plenty of notable day trips like ATV tours of the desert, swimming with whale sharks, and ziplining.
If you're willing to go out a little farther, Cabo Pulmo National Park is a beautiful protected marine park. Stunning Balandra Bay in La Paz, is worth a visit. And, my personal favorite, hiking in Sierra de la Laguna and soaking in the Santa Rita Hot Springs is unmissable.
Safety in Los Cabos and Cancun
So I feel like this is something that I need to address. As a frequent solo female traveler and as someone who has recently done solo road trips through both Los Cabos and Cancun, I believe that my take on things is pretty accurate.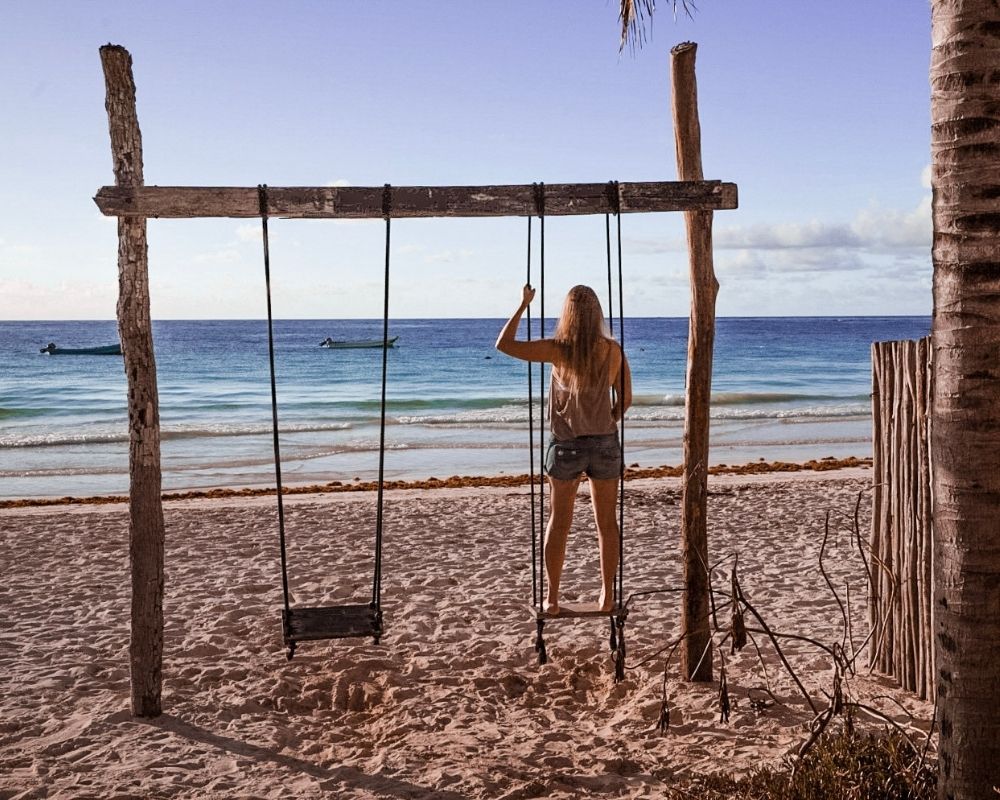 If you happen to be headed to Mexico solo, or even with a group, friends and family will often warn about the dangers here. While I'm not going to deny that there are some issues in Mexico with various criminal groups, I would like to point out that…
1) they typically have no interest in tourists but rather with rival groups, and
2) It's inaccurate to lump the entire country into the same warning level. I'm happy to see that the U.S. State Department is now giving warnings for each individual state, also viewable through the link above.
I personally drove both areas, again as a solo female, in both daylight and nighttime hours. I had no trouble whatsoever in regards to safety (though in years past I have had my car searched by Federales and have been in two shakedown situations in Mexico).
Without hesitation, I would travel and drive both areas solo again, and in fact I am currently planning another road trip in Mexico for the future.
Basically, my advice is, do what fits your comfort level. This may or may not be traveling solo, and this may or may not be road tripping through the country. Keep your wits about you. Trust your gut.
Resorts & Nightlife in Cancun and Los Cabos
I am lumping these two categories together because I feel like there are similar options in both areas. However, if you're a regular reader you already know, I will 100% of the time be found out in nature rather than in clubs, and typically favor local guesthouses and homestays over resorts. Resorts can be lovely, but they are not my norm.
That said, both Los Cabos and Cancun have incredible and luxurious beachfront resorts with all-inclusive options and private white sand beaches.
Both Cancun and Los Cabos have lively nightlife, with plenty of dance clubs and bars if that's your scene. You will have options!
Both areas are also regular Spring Break destinations, so the party will be amped up time ten during March or April. Definitely keep that in mind as you plan your trip, because depending on your preference – relaxation vs. partying – this truly could make or break your experience.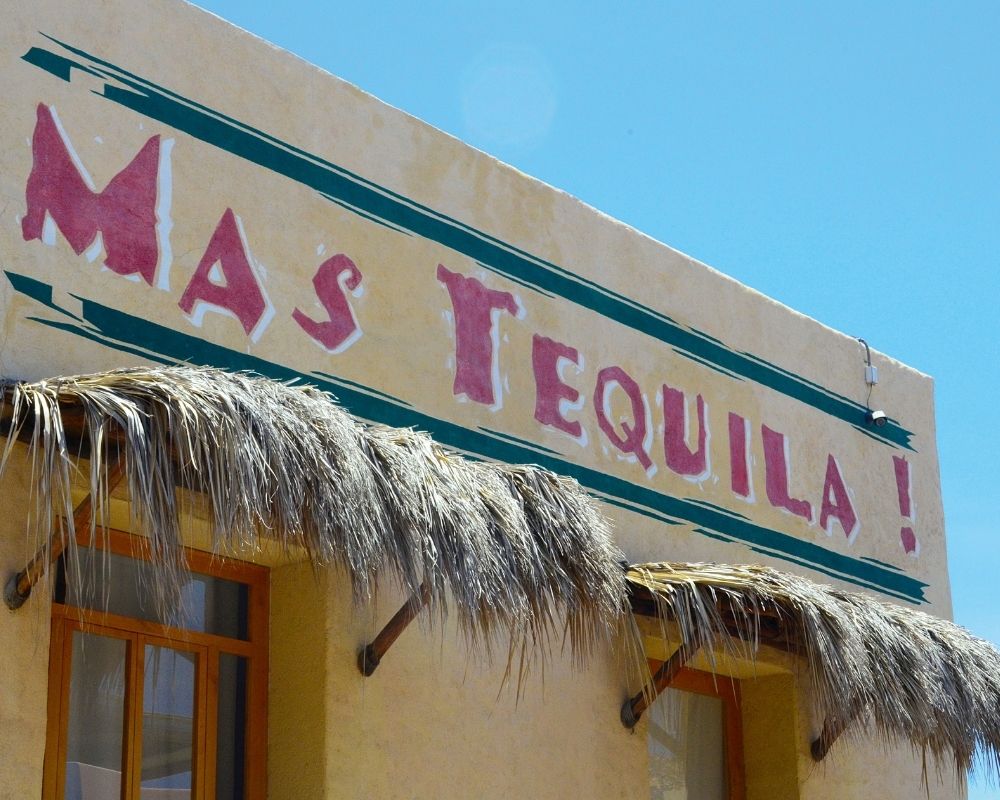 Insider Tip: If you have to travel in March or April but want to avoid the party scene, book your reservation in San Jose del Cabo. And again, check out my full comparison of Cabo san Lucas and San Jose del Cabo.
Final Call: Which is better, Los Cabos or Cancun?
My best advice is probably this.
If you are super active and like to pack tons of adventures and physical activities into your trip, I would probably recommend Cancun. From there you can visit tons of cenotes, head out to Cozumel for snorkeling, see ruins, have nightlife, and visit Tulum.
If you want to explore the ocean, see El Arco, walk historic towns, hit the Art Walk, and do some hiking and desert ATV-ing, then I would recommend Los Cabos. Cabo san Lucas certainly does get rowdy, but I felt an overall more relaxed vibe in the greater area of Los Cabos.
Or, how about this – VISIT BOTH! Maybe not in the same trip, but they are absolutely both worth spending a week or a month exploring. They both have stunning views, friendly people, water sports, land sports, and great beaches.
So maybe the real answer is not "Cancun OR Cabo", but rather "Cancun AND Cabo". Just a thought!
For more Mexico content and information, head over here.
Pin Me for Later!