"Leave No Trace" is a popular phrase tossed around in the outdoor community. But what exactly are the 7 Principles of Leave No Trace? Below I will break each of the Leave No Trace principles down and point out exactly why we should care about outdoor ethics.
Pin Me for Later!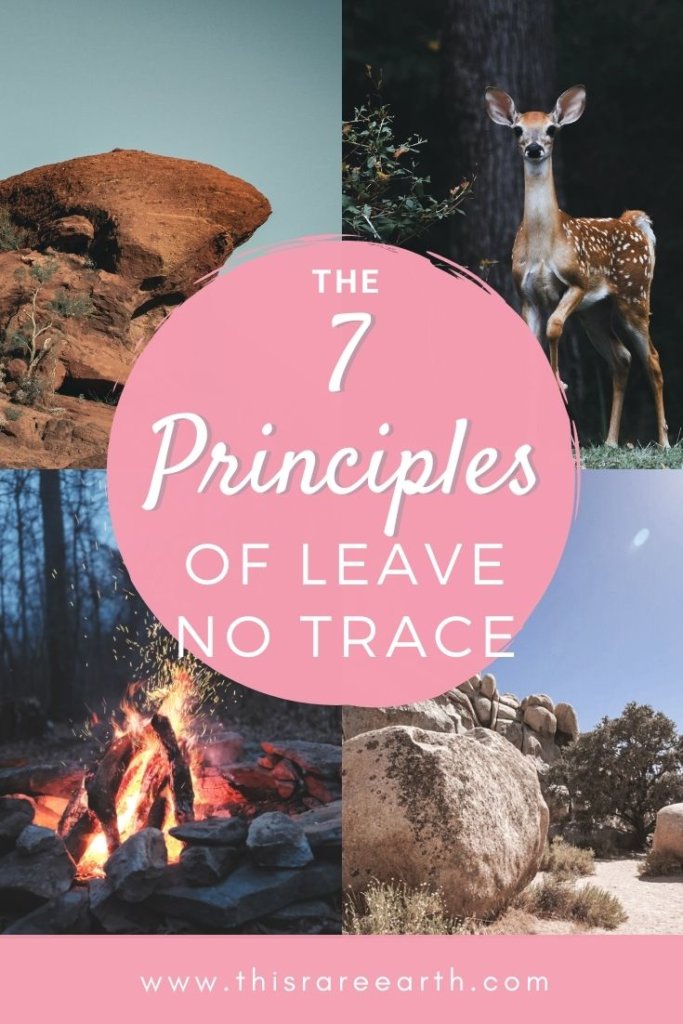 Hey! Hello and Welcome! You're probably here because you've heard the phrase "Leave No Trace" and want to know more about these 7 principles and what they mean.
Well, you've come to the right place. As an avid hiker across the American Southwest as well as abroad, the 7 Principles of Leave No Trace have become very near and dear to my heart.
Whether you are preparing to hike up a mountain or are simply preparing a walk in the nearby park, I believe everybody can pitch in and leave this planet a bit closer to how we originally fount it – Beautiful. Pristine. Wild.
Below are the 7 Principles of Leave No Trace that we should all adhere to when enjoying the outdoors. Luckily, it is very easy to do so!
The 7 Principles of Leave No Trace
1. Plan Ahead and Prepare.
If you've been here for a while then you might already know this; I am a huge fan of impromptu adventures. I love spontaneity. And often it has led me to wild and unpredictable places!
But, there does have to be a balance between spontaneity and planning when preparing to spend time in nature, for pure safety reasons. I've heard all too many stories recently of hikers and campers who went missing for days or weeks in Joshua Tree, Zion, and Valley of Fire.
So how should you prepare in order to stay safe and prevent this, and other, issues?
Map your route. There is nothing worse than driving out to the middle of nowhere and realizing that your cell signal and maps are down. I even keep a good old paper atlas in my car should I ever need it.
Check the weather. Even though this one is obvious, how many times do we forget to do this?! Definitely make it a point to, particularly if you are headed to regions prone to flooding or excess heat like the desert. (If this is you, click here for top desert safety tips.) The weather will also inform your clothing choices.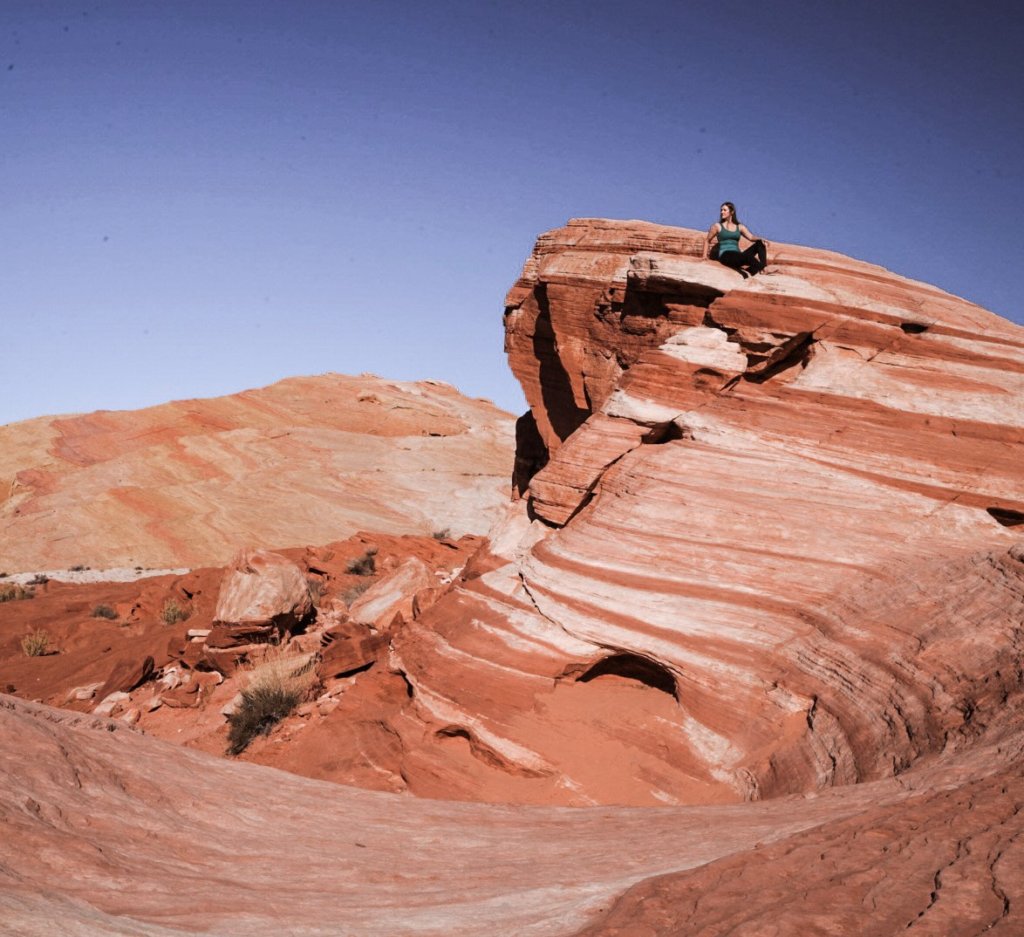 Plan for sleeping and eating. Are you hiking for one day, or are you camping for one week? This will obviously change how much food you should pack, not to mention your tent and gear. Are campfires allowed? What about water sources? Do you need reservations? And so on.
The specific environment or park that you are planning to visit will carry with it a specific set of scenarios to prepare for. And then, across the board, always bring basic first aid in case of emergency.
Depending on where exactly you are headed, you may be interested in downloading some specific apps for travel that I find to be invaluable! A well-planned trip creates a safe and enjoyable trip.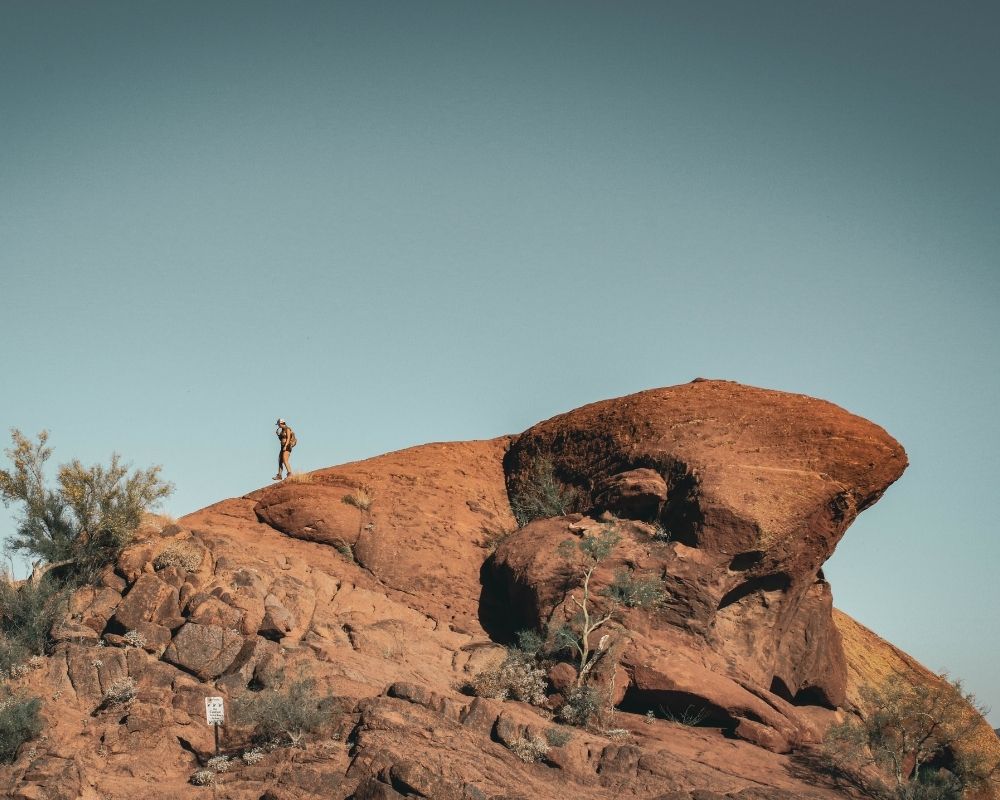 2. Travel and Camp on Durable Surfaces.
The whole idea behind the 7 Principles of Leave No Trace is to preserve an area as if you had never been there, right?
Well, we humans are plentiful. And in recent times, road trips and national park adventures have risen immensely in popularity. This creates a perfect storm for multitudes of humans to trample on fragile ecosystems – and risk killing them completely.
Be aware of your surroundings and stay on designated trails. And if you're in a section of wilderness where there are no designated trails, be very mindful of where you are walking and where you pitch your tent if you camp.
Always choose rocks, dirt, and boulders over lush green grass when possible, as they are obviously more durable. Keep campsites small, and station them away from lakes and streams.
Taking care of the living soil and ecosystem ensures that all of the critters who call it home can still thrive, even after you leave.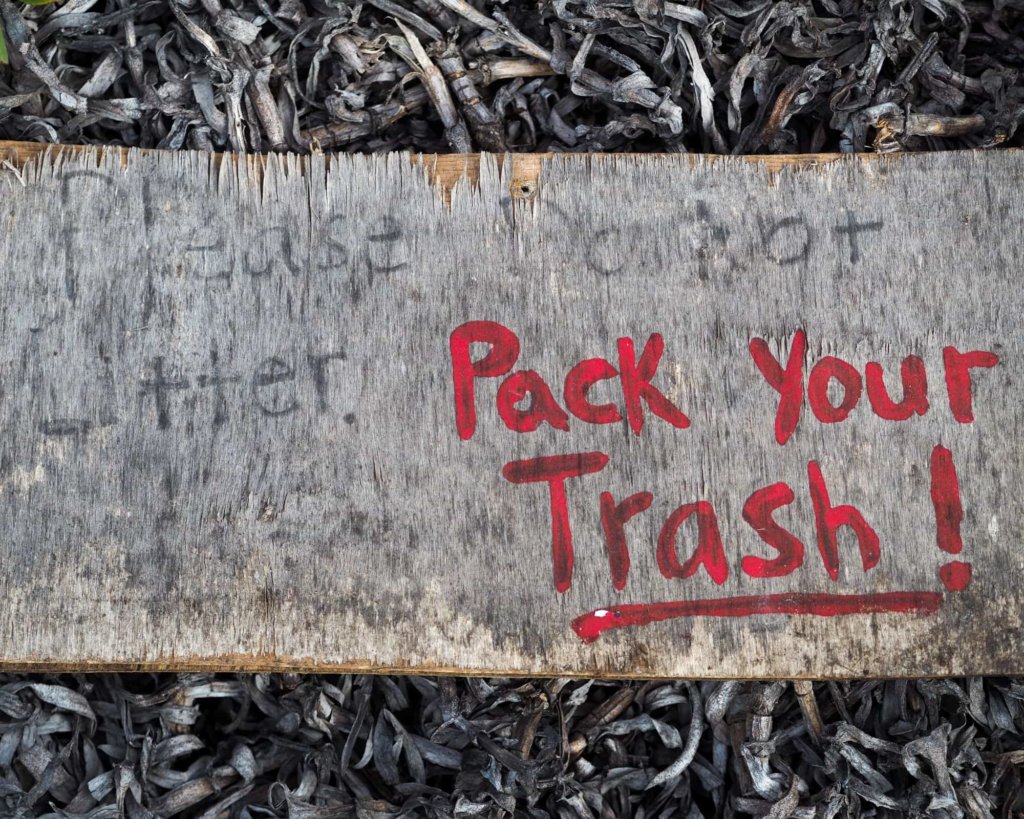 3. Dispose of Waste Properly.
"Pack it in, pack it out" is how the saying goes.
Inspect your campsite (or general area if not camping)for anything you may have dropped. This goes for all of your gear and equipment. Food wrappers and containers. Leftover food or litter, too.
Trash cans are often available at hiking trailheads and parking areas, but it's a great idea to bring a container for trash and waste. Always leave a place cleaner than you found it.
And, be aware that this sometimes means human waste. Yep, you read that correctly. Arguably the least fun detail of all 7 Leave No Trace Principles, but a necessary one nonetheless.
Multi-day hikes like Mount Whitney require that you pack out all waste so as not to, ahem, tarnish the beautiful scenery. And toilet paper or tissues? Always toss that in a receptacle rather than leave it on the ground. And, use biodegradable soaps and wipes as often as possible.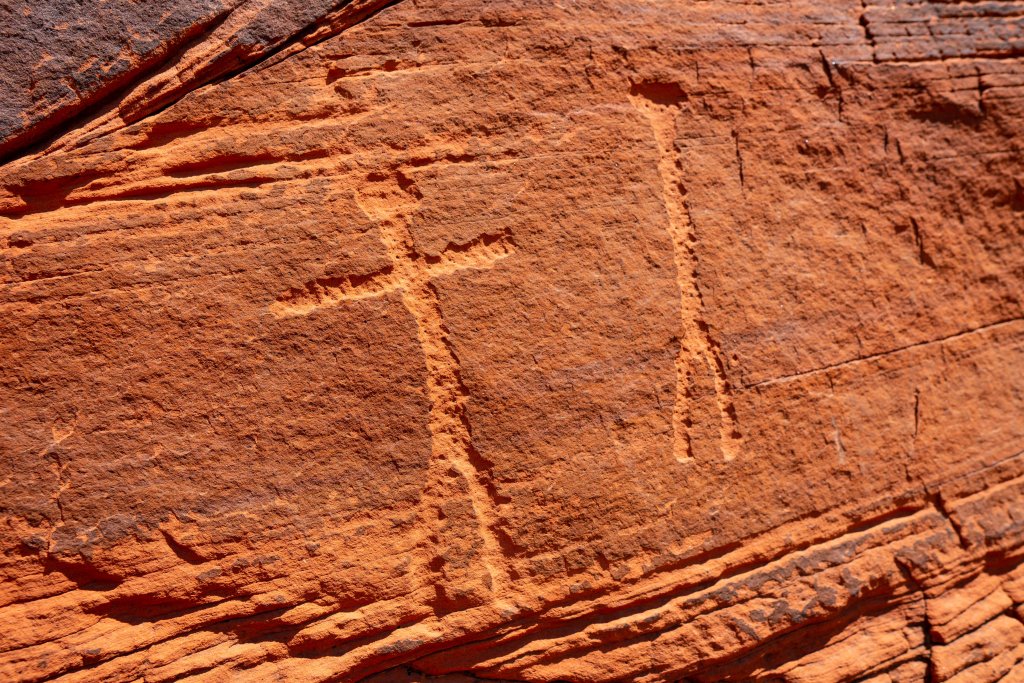 4. Leave What you Find.
I love the saying "Leave Nothing but Footprints; Take Nothing but Pictures". It kind of says it all, doesn't it?
Don't pick the wildflowers, don't put that cool rock in your pocket, and don't touch the artifacts (like the petroglyphs in the Valley of Fire, mentioned above).
If we all pocketed cool rocks or flowers or artifacts, well – we'd be both ruining the area for others as well as ruining the valuable ecosystem. All of the cool critters like birds and snakes and mice may need those items for food or nests, and I'm sure you don't want to ruin that!
5. Minimize Campfire Impacts.
Firstly, check if campfires are permitted in the area you may be visiting. If so, use established areas for fires rather than starting a brand new campfire area.
Additionally, keep your fire small. You definitely don't want anything to go out of control! Use only dead and fallen sticks that are small and can be broken by hand, and never leave your fire unattended. It's a great practice to have water handy before you even light the wood.
Once your fire has burned through and you ideally have nothing but ash left, make sure the embers are completely out and the ashes are cool.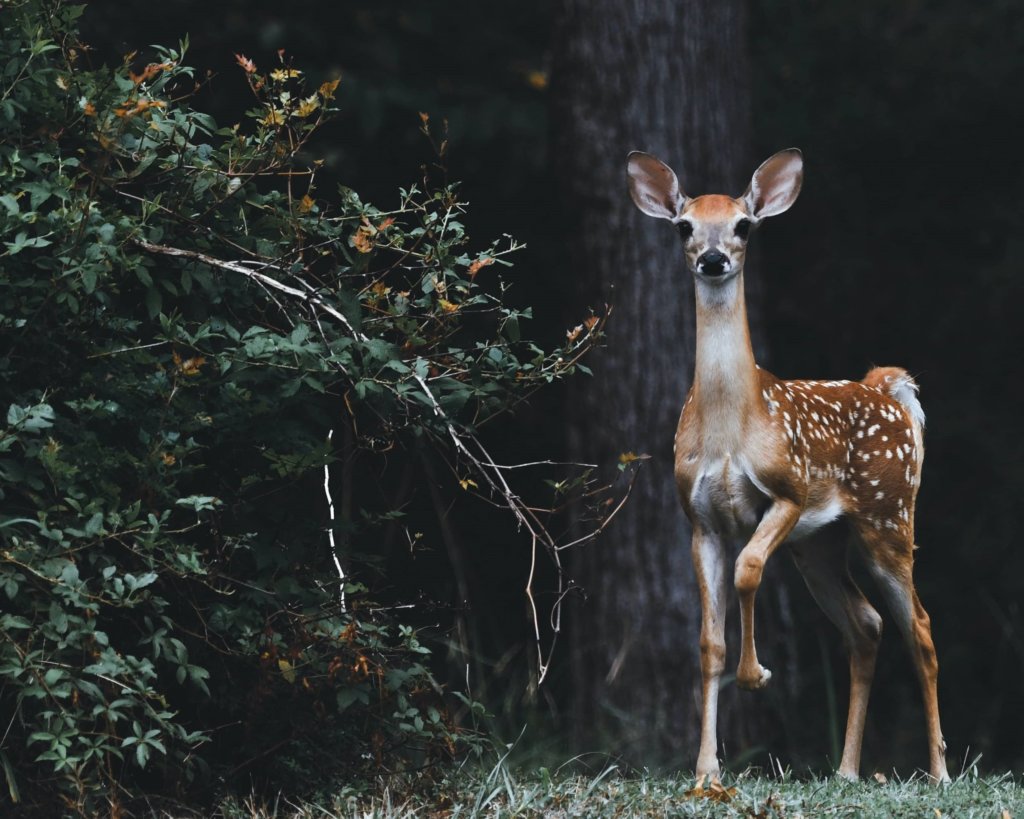 6. Respect Wildlife.
It's a great practice to observe wildlife only from a distance. Never follow or approach them, cute as they may be!
This applies to everything from deer to foxes to bison to bears. We don't want to acclimate them to humans and we certainly don't want to get trampled or attacked.
Never give food to wild animals, and keep all food rations paced away in bear-tight containers. If you brought pets, keep them from straying into the woods.
7. Be Considerate of Others.
Wile the other principles above have to do with nature and wildlife, the last of the 7 Principles of Leave No Trace is in regards to humans.
Remember that we are all sharing the trail, the land, the national park, the swimming hole. Be considerate of those around you, as well as those who may use the area after you leave.
When others are nearby, don't yell, don't behave loudly, don't blast music. You came to nature to hear the birds anyway, right?
Be courteous. Share the trail. And simply, respect other visitors and protect the quality of everyone's experience. If everyone did that, we'd all have a wonderful hike!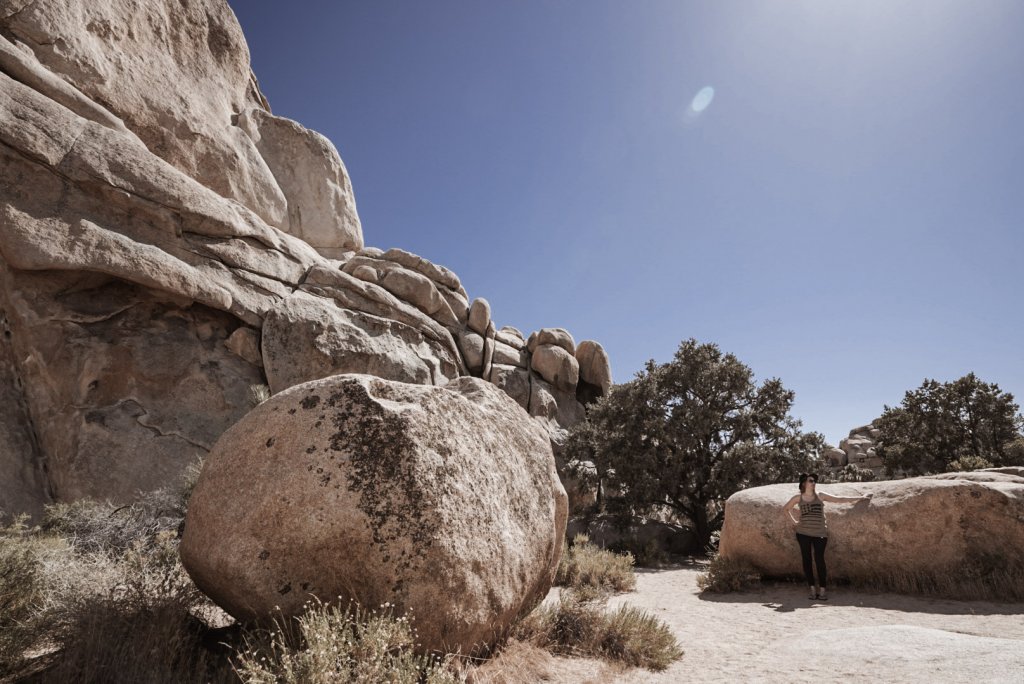 Overall, these 7 Principles of Leave No Trace are all about respect. Respecting nature, respecting wildlife, and respecting other humans.
Nobody is perfect – there is no shame in having made mistakes regarding these principles. But, we also all have an opportunity to follow these rules better in the days to come! And the point really is to preserve the land so that we can all enjoy nature together for a long time forward.