If you are wondering what to wear in Panama, I've got you covered! This packing list for women tackles clothing and accessories that will prepare you for every climate Panama has to offer – from beaches to jungle to city. Here is everything to pack for you Panama vacation!
Pin Me For Later!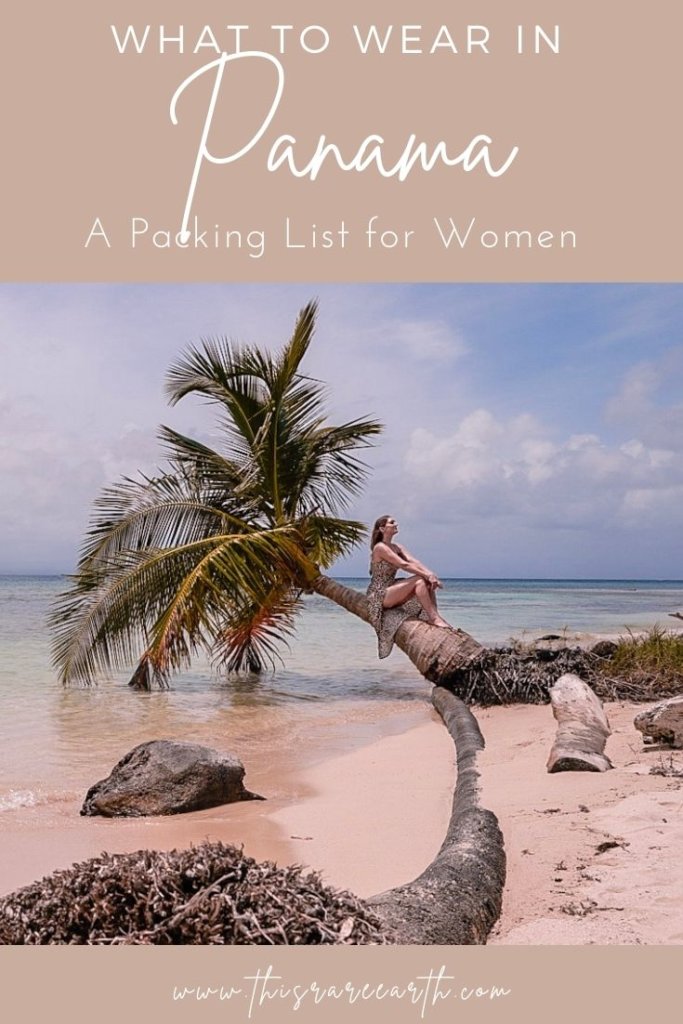 I'm not gonna lie – I decided to go to Panama somewhat on a whim.
I had felt a slow curiosity building about Panama. With interesting historical sights to see in Panama City – like the famous Panama Canal – as well as pristine islands like San Blas, who could resist? So once I identified a block of time I could book a free ticket, I jumped on the opportunity.
I have to say, Panama did not disappoint. Though less-visited than it's neighbor, Costa Rica, you will not regret a visit to this incredible country.
On this trip I traveled to every climate and was on the go nonstop. Beginning in Panama City, I then traveled to Chiriqui, to explore waterfalls and the cloud forest. Then, it was island life for me. I experienced both the Pacific side and the Caribbean side; the city and the jungle, and everything in between.
For a relatively small country, Panama has lots of different climates depending on area and elevation. So you need to pack wisely depending on which areas you want to visit.
You May Also Like: A Panama Itinerary for 7 or 10 Days
So where to start?
First, my "golden rule" of packing – particularly for others out there who like to travel light. Pack enough clothing for one week only.
If your trip is longer than a week, as mine was, you can always do laundry along the way. And if you visit for less time, you may be glad you packed a few "extras" in case anything is dirty or soaked from the ocean.
Below I will list my recommendations on what to wear in Panama – for all climates! This packing list is intended for women, but it can also be modified for men's wear and offer a solid starting point for the guys, too. Let's dive in!
You May Also Like: Is Panama Safe for Tourists?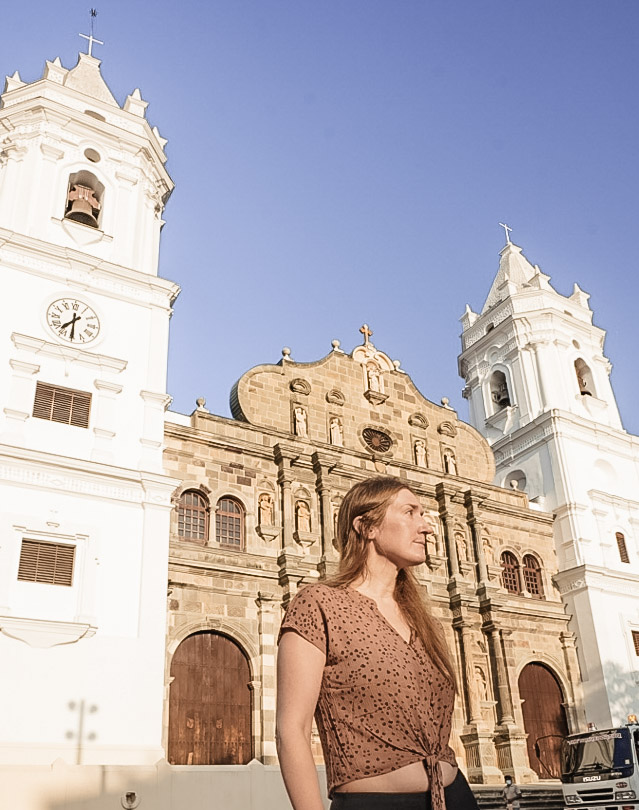 What to Wear in Panama: A Packing List for Women
Clothing & Accessories:
Panama is home to several different climates packed inside of a relatively small country, Your Panama packing list should include both light and breezy items for the islands and the city, and warmer items if you plan to stop in the mountains or cloud forest.
So basically, if you plan to travel to different regions, you need to fit two completely different types of clothing into your suitcase. Read on for specifics on what to wear in Panama across all climates!
Two "beachy" tank tops – two tank tops that you don't mind getting sandy, sweaty, and salty. These are for beach and workouts, if that fits into your plans. Here are some basic tanks that I recommend.
Two "nicer" tops – I packed one "nicer" tank and one "nicer" top. My exact tops aren't available online, it seems. But here is a casual-ish leopard shirt similar to mine and a nicer lace v-neck tank option that is so cute.
One to Two T-shirts – I always recommend having at least one short sleeve shirt on hand, even in the hottest environments. Your shoulders will thank you if they start to turn pink (or red!) from the sun. Here is a cute knotted option that is one level up from a basic t-shirt.
One lightweight sweatshirt– Pack one lightweight hooded sweatshirt This is great for on the airplane or for covering up in air-conditioned spaces.
One heavier sweatshirt– If you are heading into the mountains or Chiriqui, I highly recommend a heavier sweatshirt. This was a lifesaver for me, giving me comfort and warmth in high elevations.
One pair of shorts for the beach – Pack a pair of fabric or workout shorts that can work both for the beach and for working out. Non-denim is ideal.
One pair of shorts for exploring – This could be your denim pair of shorts, or a pair that you would prefer to wear off the beach. I packed solid black so that it would work with anything.
Long flowy palazzo style pants – I love this style of  long, loose flowy palazzo pants. If you follow me on Instagram, you have probably seen that I wear these types of pants all the time. They're great for the beach, the desert, and for lounging.
Two bathing suits – If you plan to spend multiple days on the islands, I highly recommend packing two swimsuits. That way you can alternate every other day, allowing the wet pair have a full day to dry out.
One pair of leggings – The most comfortable, versatile bottom for any destination, in my opinion! These black basic leggings are great.
One pair of capri leggings – While I prefer full length for the plane (and the mountains of Panama), I wore capri leggings in the city to stay a bit cooler.
One romper or playsuit – so easy for beach days! This romper is very similar to one that I own and love.
Sleepwear – don't forget to pack your preferred sleepwear.
Underwear – This depends on the length of your trip, of course, but I typically recommend packing seven or eight pairs and plan on doing laundry. For bras, I would recommend a mix of "normal" bras, bandeau, and sports bras.
Flip Flops – one basic pair of flip flops for the beach and/or showers
Trekking sandals – I've raved a lot about my favorite Keen trekking sandals, and nothing has changed These are hands down the best hiking or trekking shows I've ever owned. They were great for hikes and treks on dry land and through waterfalls.
Hat – You all, I forgot my hat at home. I berated myself daily for that.I planned on packing  this hat in black. You need to be willing resize it by ting a small string, but once you do it fits perfectly. As a bonus it is foldable and crushable, which makes packing a breeze. You're welcome.
Sunglasses
One Kimono – for covering up on the beach or in the city.
This rainshell jacket– a must-have jacket for boat rides to the islands or if you visit in rainy season.
Jewelry – optional.
Small cross-body bag – For passports, wallets, and easy-to-reach items. I loved this bag from Pacsafe, with a theft-proof strap, locking zippers, and RFID protection.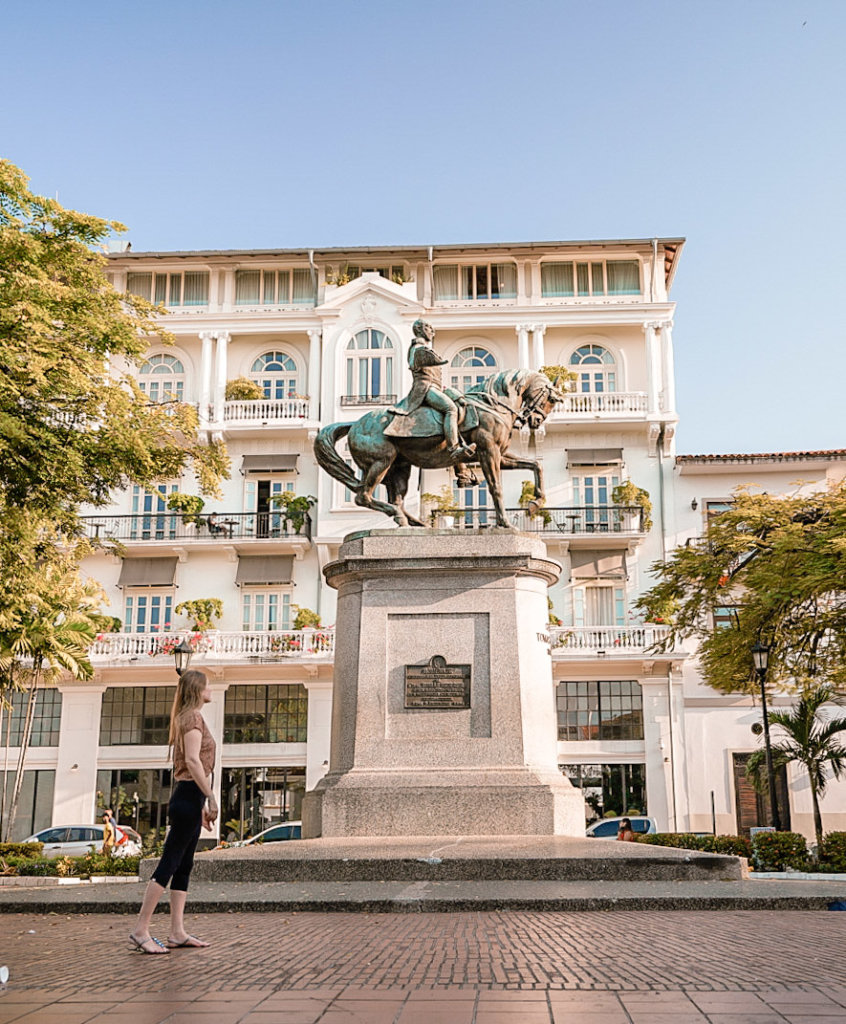 Toiletries:
Make sure that your liquids are under 3.4 oz (100ml) each, which is the maximum acceptable by the TSA. Think ahead about what might be provided onsite, if you are staying at a hotel. In hostels and guesthouses, you will likely need to bring your own everything.
Toothpaste & Toothbrush
Shampoo & Conditioner
Sunscreen – Consider packing all-natural or reef-friendly sunscreen as we want to protect the beautiful Panamanian ocean life.
Soap
Deodorant
Brush or Comb
Face wash
Hand Sanitizer
Shaving supplies
Tissues
Moisturizer
Feminine hygiene items
Lip Balm (with SPF)
Face Wipes or Makeup Remover – This one is my all time fave!
Travel First Aid Kit – These are so tiny and packable, they barely take up any space in your suitcase.
Medications & Prescriptions – Don't forget these as they can be tough to find abroad!
Hair Styling Tools if needed
You May Also Like: A Complete Panama Travel Guide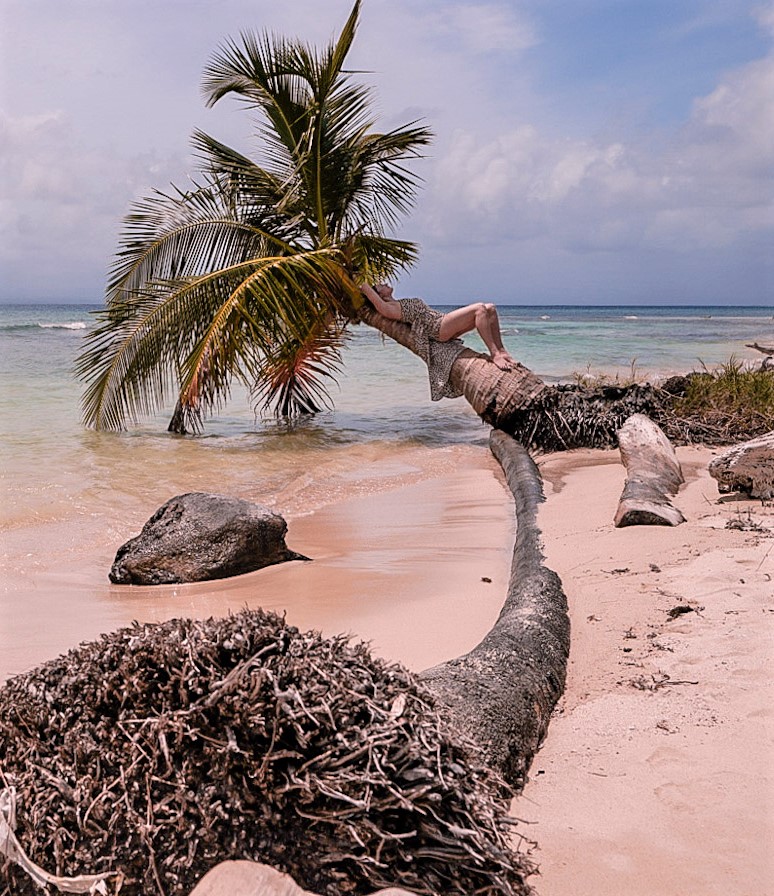 Gear for your Panama Packing List:
Your gear will be slightly dependent on the purpose and length of your trip.
If you need to work while you travel, you are likely to need your laptop. But if not, don't weigh yourself down!
If you're alone, you may prefer more reading materials whereas if you're in a group, travel games or bluetooth beach speakers might be more important.
Modify the items below as you like, but this is a good place to start.
Dry Bag – super useful on the beach, on the boat, and in the rain. I have this exact bag in two different sizes and I am beyond happy with it. It may not be the cheapest option, but it is a lot more sturdy than most.
Optional: one microfiber towel – I packed a thin, foldable but absorbent towel for San Blas, as I would not be provided with one. It has served me well on multiple continents and is still going strong.
Cameras & Chargers
Books or e-books
Phone & Charger
Earbuds or headphones (great for the flight)
Credit Cards / Wallet / Cash – see my in depth post on keeping money safe while you travel for tons of helpful suggestions that I swear by!
Laptop & Charger if needed
Any other beach items that will make your trip better. Example: bluetooth speakers, small cooler, etc.
I had a really great time exploring this vibrant country. There is so much to see in Panama and it did not disappoint! But I think part of the reason that things went smoothly was due to planning what to pack for Panama carefully.
Now that you know what to wear in Panama, you are well on your way to a successful trip to Central America. Have a great time and let me know how it goes!
Pin Me for Later!