This complete Panama travel guide will cover currency in Panama, safety concerns, what to pack, transportation, and more travel tips for Panama tourists. Let's dive in!
Pin Me for Later!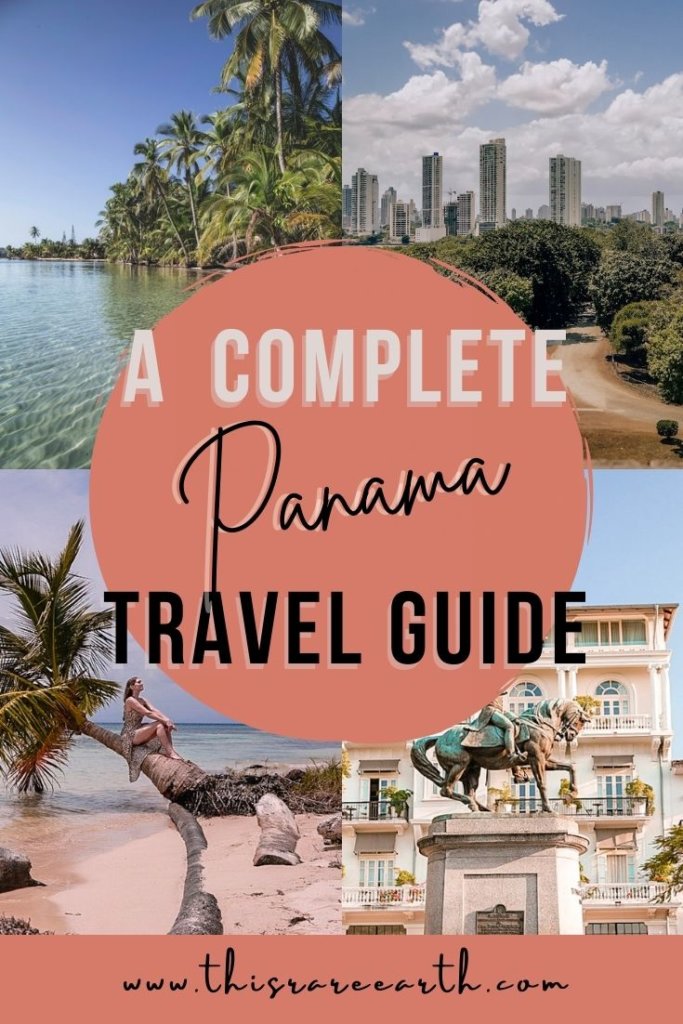 A Complete Panama Travel Guide
Central America will always have a special place in my heart. It's the first place I ever lived abroad (Costa Rica) and an area that I've explored at length.
After traveling all around Panama and into many different provinces, I am excited to share loads of Panama travel tips and advice for navigating this still-somewhat-hard-to-plan-for country. There just aren't as many in depth resources out there for Panama as it's more popular northern neighbor!
Well, I'm here to change that. Panama is a pure adventure and it offers everything from beaches to jungles; history to nightlife; city to nature. You can quite literally make your vacation into anything you want it to be here.
This complete Panama travel guide will cover currency, safety, packing, how to get around, and more. So let's dive in!
You May Also Like: What to Wear in Panama: A Packing List For Women
Things to Know Before You Go to Panama
Safety in Panama
Panama consistently ranks as one of the safest countries in Central America.
Violent crime against tourists is very rare, though visitors should always be aware of their surroundings to avoid thefts and petty crimes. Panama, like anywhere else in the world, has some areas that are considered more safe as well as those that are more seedy.
If you are a smart and courteous traveler then you should have no problems in Panama.
To read more about the safety situation in Panama, as well as specific areas to avoid, check out this post: Is Panama Safe for Tourists?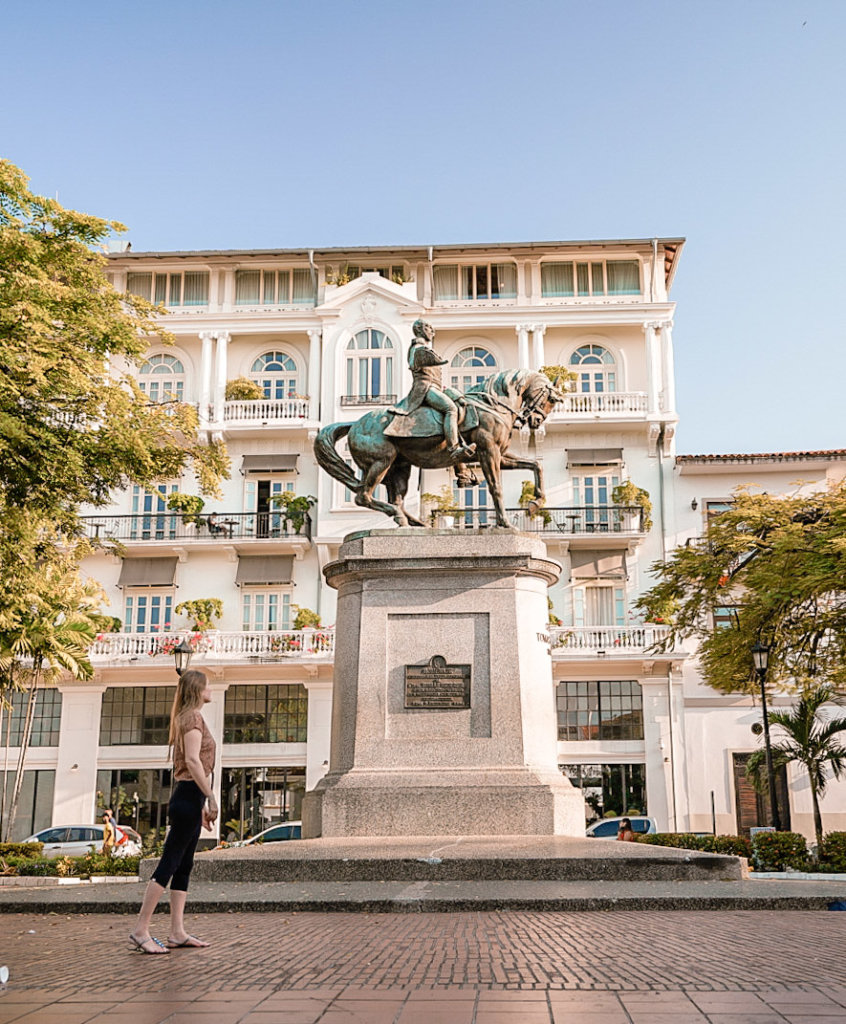 Transportation in Panama – How to Get Around as a Tourist
There are plenty of options for traveling within Panama, but not all options are available in all places. Except for taxis. You can always find taxis.
Taxis in Panama
Taxis are plentiful, but be aware: there are no meters in Panamanian taxis. You will need to haggle and set a price before stepping foot in a cab.
In the few instances I did need to rely on taxis, I had experiences on both ends of the spectrum. I had one taxi driver double the cost to reach my destination (luckily I knew the ballpark rate and I shopped around until I found a fair ride.)
I also had the nicest taxi driver who charged me firly and even helped carry my bag into the David airport. So nice!
So it's really a mixed bag, like anywhere. Try to have an idea of the cost beforehand so you can stand firm in your price.
You May Also Like: Taxi Safety Tips for Solo Female Travelers
Uber in Panama
Uber is only available in Panama City at the moment. I had one car – one single car – that I found driving around David, but it was far away and so I used the taxi. So I suspect they are possibly expanding to David soon, or I just found a rogue car.
The benefit of Uber is the fixed rate and no haggling. Also you have the driver's information so if you lose something, you have a way to possibly get it back.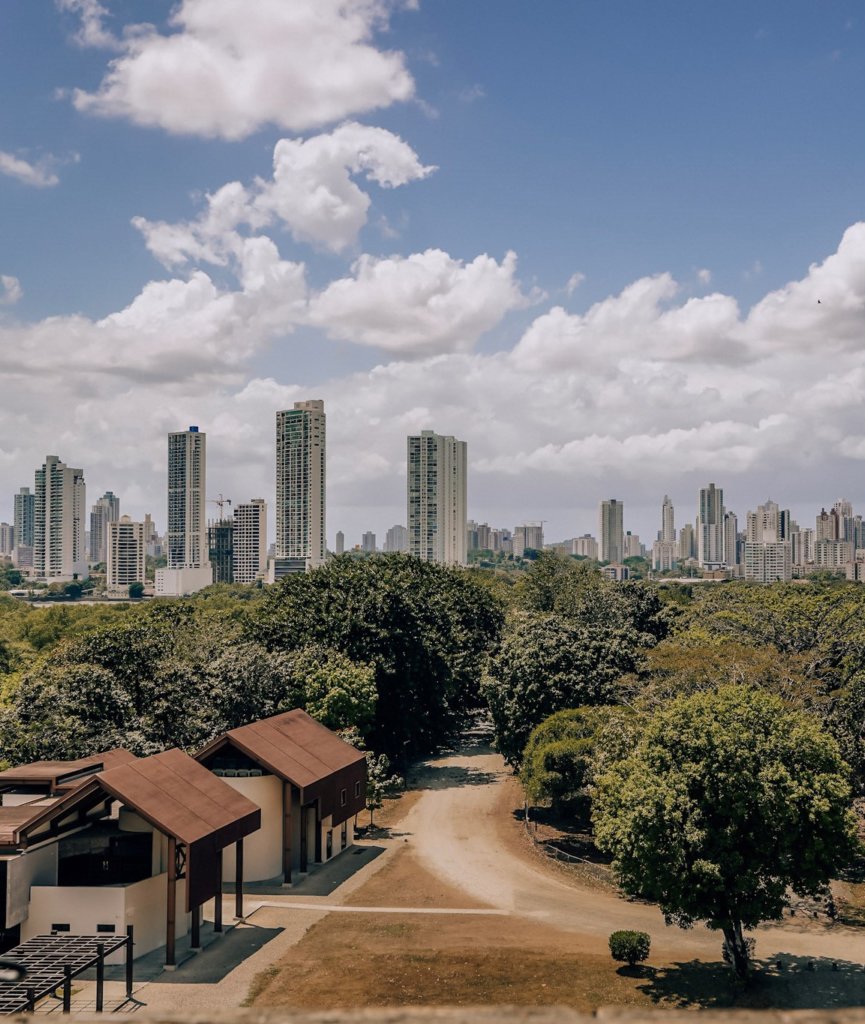 Buses in Panama
I used the bus system in Panama a fair amount. The buses are great for covering long distances cheaply.
You can take an overnight bus from Panama City to David, or shorter buses from David to Bocas del Toro or Hornito or Boquete. You have lots of options.
Again, know your fare ahead of time. I had some bus employees charge me fairly and other try and hike the price up (and pocket the difference.)
You May Also Like: A Complete Panama Itinerary for 7 or 10 Days
Flying Within Panama
I did fly on Air Panama between David and Panama City as it worked out timing wise better than the bus.
A few tips on flying domestically within Panama:
Buy your ticket well in advance. The price goes up the closer your date gets.
You can fly Copa from PTY or you can fly Air Panama from PAC (Panama City's Albrook airport). Check both prices for comparison.
Most flights are one hour or less.
The airports that you are most likely to use are in Panama City, David, and Bocas del Toro.
Renting a Car in Panama
This is actually a great option if you are comfortable driving in another country! I do it all the time but I know many people are not up for this.
Some areas in Panama are well-paved and easy to navigate. Others, like on the way to San Blas, are very rugged and require 4WD. But driving around Panama City, Boquete, and David are all possible.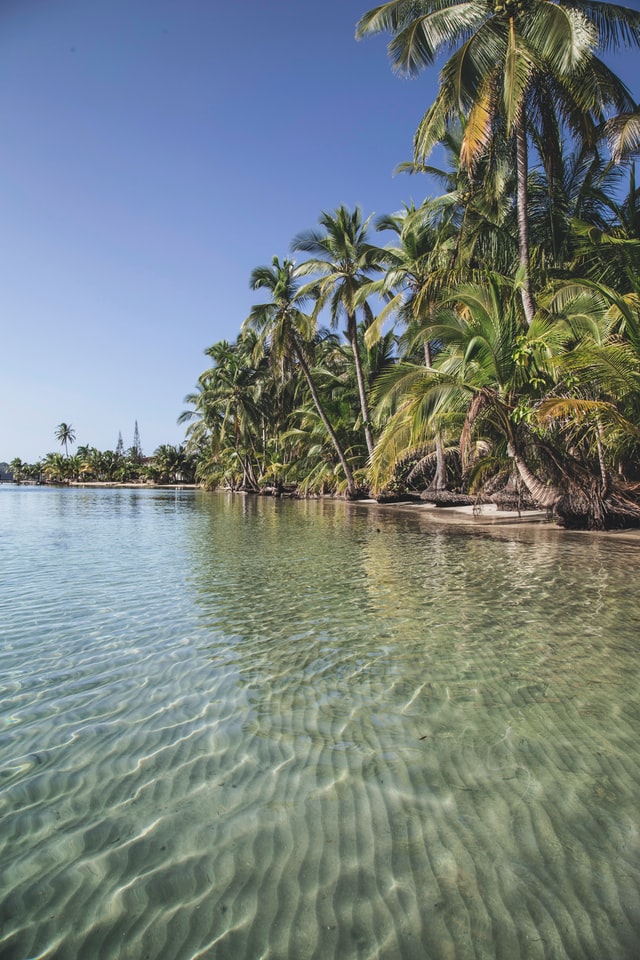 Money Matters in Panama
No Panama Travel Guide would be complete if I didn't thoroughly cover some money matters to be aware of here.
Panama's official currency is the Balboa. The exchange rate of the Balboa is tied one-to-one with the US dollar. Interestingly, Panama does not print paper currency. The Balboa comes in coins only: 1, 5, 10, 25, and 50-cent pieces. For bills, Panama uses the US dollar as legal tender.
So, in shops and restaurants, no matter which currency you see written, you can equate it to USD. For those coming from the USA, you don't even need to exchange currency.
ATM's and Banks
One thing that surprised me about Panama is that it is not as cheap as some of its Central American neighbors. Another things that surprised me was that despite this, many establishments still only accept cash as payment.
When you use the ATM in Panama, cash will be dispensed in USD. The machines accept cards from most of the large networks (Visa, MasterCard, Amex, Cirrus, Plus). They charge a hefty service fee, usually at $5 or more. The maximum amount that you can withdrawal at one time is typically around $500.
Note that in remote areas like the San Blas Islands and in certain areas of Chiriqui, cash is the only option. Use the ATM before you go.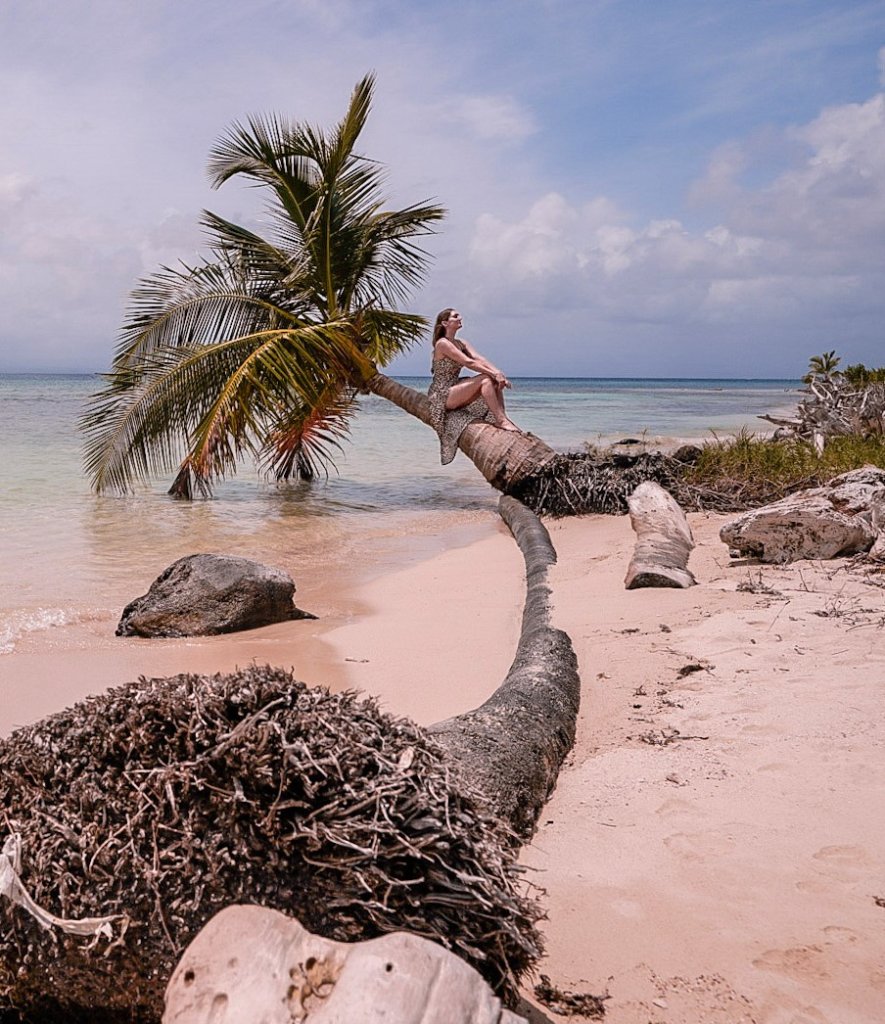 Costs in Panama
Food: local food stalls serve small meals for around $3 to $5. Nicer or more touristy establishments can be in the $10 to $25 range.
Hotels: lodging is not terribly priced but I had hoped it'd be a bit cheaper. Cheap hostels and shared dorm rooms can be between $10-$20 per night. Midrange accommodations run roughly $45-$100. Fancy hotels can be upwards of $100-$200 a night.
Tipping
In restaurants, plan to tip around ten percent. Porters or private drivers should also be tipped, but the amount can vary depending on the service or length of drive. Taxi drivers do not expect to be tipped, but I did add tips for all of my Uber drivers.
Can I Drink the Water in Panama?
Yep! You can drink the tap water in Panama City and even many surrounding areas. The exceptions are again remote areas.
Do I Need a Visa to Visit Panama?
Visitors from the USA, Canada and the EU do not need visas. Tourists can currently visit Panama for 180 days.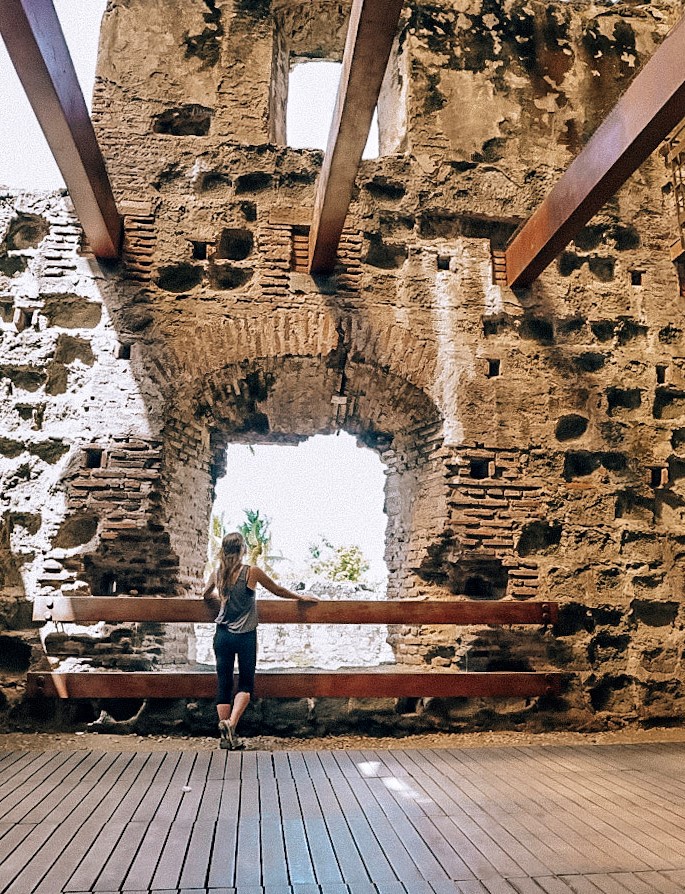 Packing for Panama
I have an entire post on what to pack for Panama and you can check that out here.
In general, Panama is hot and humid year-round in the city; chilly up in the mountains; and hot and sunny (but breezy) at the beach. If you plan to visit different provinces, you may need to pack for two different climates.
Check out the full post for my entire list that includes the exact clothing, gear, and accessories I packed.
You May Also Like: Best Places to Visit in Panama
What to See in Panama
The Panama Canal – You simply cannot visit Panama without going to see their claim to fame. I was much more impressed than I thought I would be.
San Blas Islands – The ultimate natural and pristine islands on the Caribbean side of the country.
Cascada Celestine – An easy but gorgeous waterfall hike in the mountains of Chiriqui.
Boquete – A popular town which is now home to loads of expats from the USA.
Bocas del Toro – For anyone looking to party it up on the islands (with a side of relaxation).
Santa Catalina – A laid back surfing and yoga paradise.
How Long Should I Spend in Panama?
You can see a reasonable amount of the country in just one week in Panama. It is a relatively small area and flights and buses are plentiful.
But, if you can plan for more time, 10 days to 2 weeks is ideal to see it all!
***
This Panama travel guide has hopefully given you a good starting point to plan your travels. I found Panama to be a fun, vibrant, and historcally interesting country to travel.
Let me know below – what are you most excited to see?
Pin Me for Later!