Here are the best things to do in Panama City, Panama! From Panama City tourist attractions to activities and places to go, there is a lot to see in Panama's capital. Here are my top recommendations for Panama City must-see attractions!
Pin Me for Later!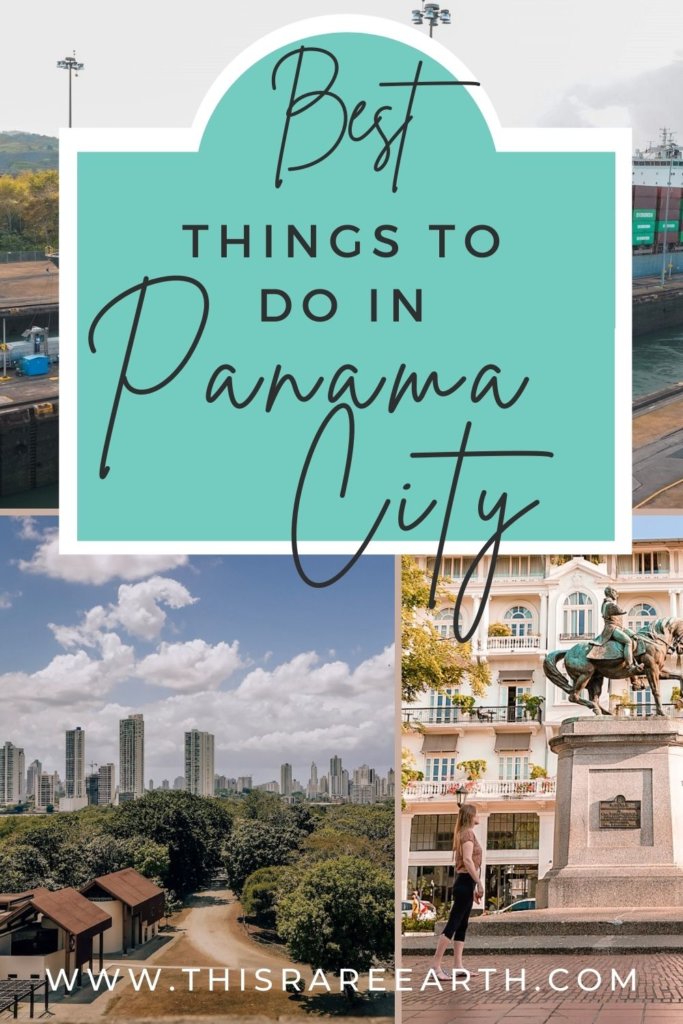 Panama City, Panama is not one of those capital cities that you should high-tail it out of as soon as possible after landing.
On the contrary, Panama City has a lot to offer! There are so many things to do in Panama City that any tourist should plan to spend at least two full days here. As one of the best places to visit in the country, don't skip it. Trust me.
Panama City's tourist attractions include everything from natural wonders and hikes, to manmade marvels, to history and vibrant lifestyles.
So let's dive in and look at the best places to visit in Panama City, now!
You May Also Like: Is Panama Safe for Tourists?
The Best Places to Visit in Panama City, Panama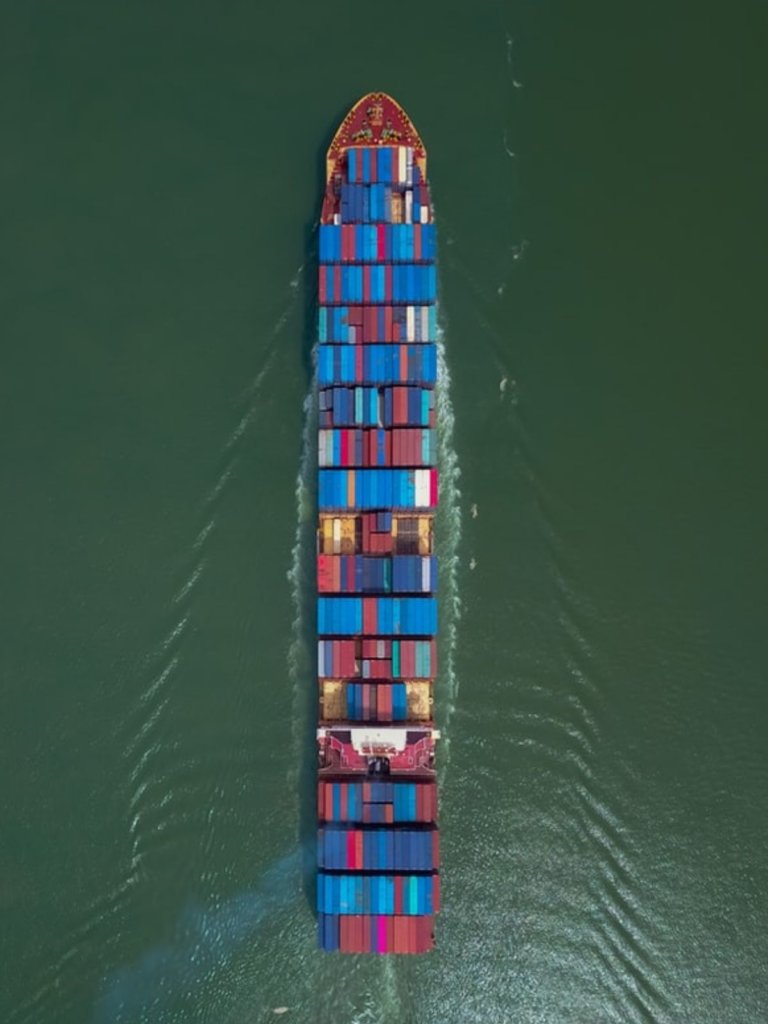 The Panama Canal
I'd be remiss if I didn't start off this list with the most well known tourist attraction in all of Panama: The Panama Canal. You simply can't visit Panama and not see one of the most significant accomplishments in the history of Panama.
The Miraflores Locks Visitor Center is the closest Panama Canal viewpoint to Panama City, so it is the most popular, hands down. Just 20 minutes from Panama City, this tourist stop has a 4th story viewing platform, a small museum, an IMAX movie theatre, and a gift shop.
Between the hours of 9-11am and 3-5pm, you get to view the locks in action as large cargo ships pass by. Tickets cost $15 USD for foreign adults. Read my in depth guide to visiting the Panama Canal before you go!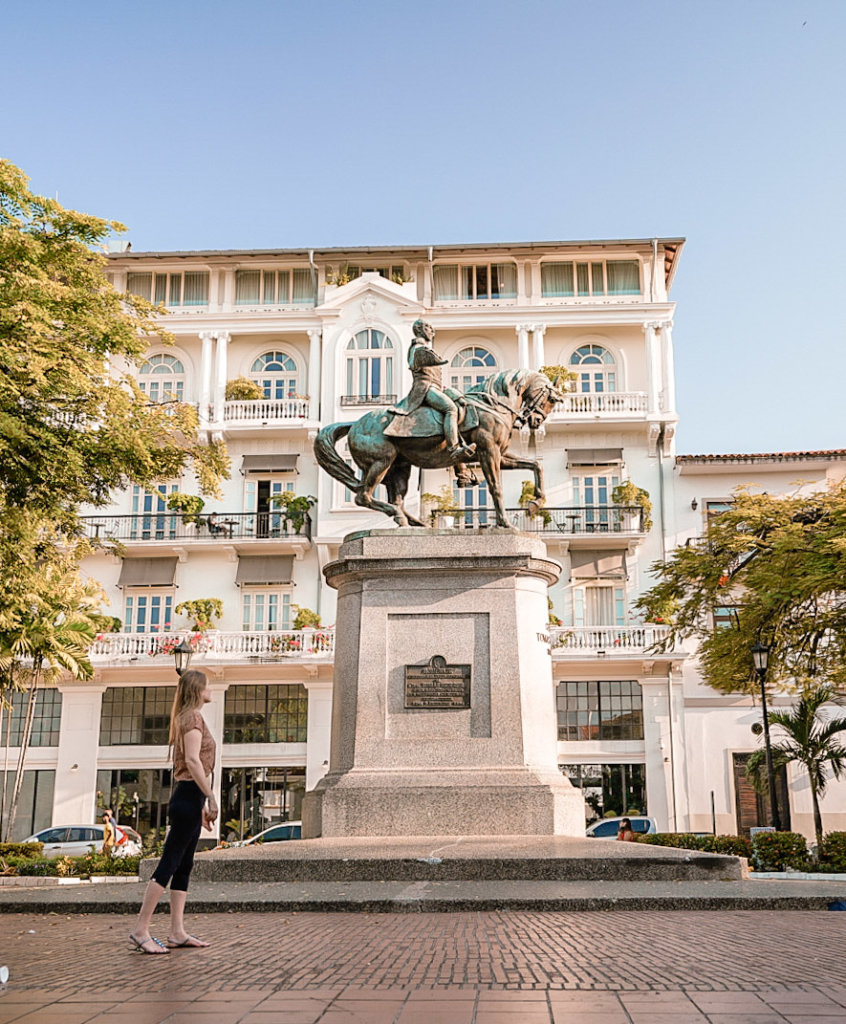 Casco Viejo
Casco Viejo is a popular neighborhood in Panama City, and is where most tourists book their accommodations. Compared to the chaotic Panama City metropolis, Casco Viejo showcases charming buildings, educational museums, historic churches, and greaat eateries.
Old Spanish colonial buildings have been converted into boutique hotels, apartments, restaurants, and bars. Other buildings sit in ruins, sprinkled between their trendier counterparts. Tourist shops and local eateries are on every corner.
One thing to be aware of, Casco Viejo was more expensive than I had expected. Overall, Panama is not the cheapest country in Central America, but some food costs, hotel costs, and shops here were about what I would expect pay in the USA.
For helpful tips on all money matters in Panama, check out my full Panama Travel Guide.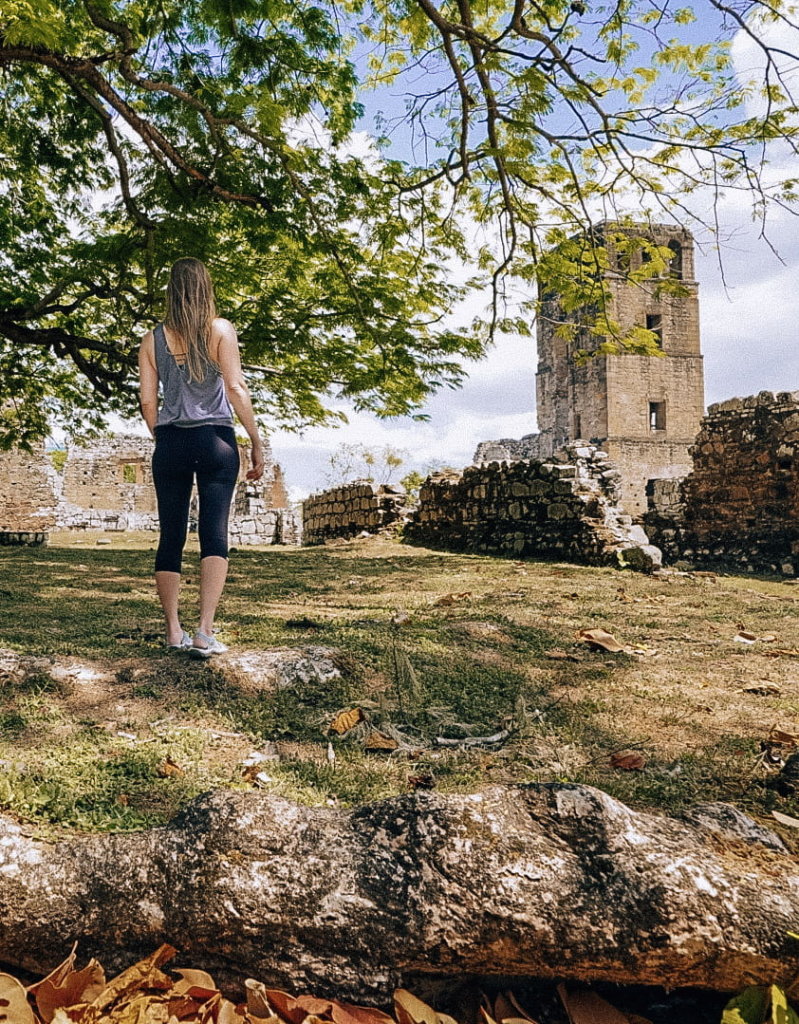 Panama Viejo
Another worthy historical place to see in Panama City is Panama Viejo. Panama Viejo is a designated UNESCO World Heritage Site and was the location of the original Panama City.
What you will see today are the crumbling ruins of the original site. Just a couple of structures still stand (or partially stand), and modern Panama City shines in the distance.
Panama Viejo was abandoned in the mid-17th century and relocated to where Casco Viejo sits today. The pirate Captain Morgan reportedly burned down the city, leaving the ruins that you can explore today.
Panama Viejo is roughly 15 minutes from Panama City and has a $12 entrance fee. I highly recommend going!
You May Also Like: A Panama Itinerary for 7 or 10 Days
The Cinta Costera Panama sign
If you visit a country and don't get a photo in front of their colorful sign-boards, did you really even go?
I joke. But, the Cinta Costera is a beautiful, walkable stretch of land where tourists can go running, biking, use free workout equipment, practice yoga, or more.
Right on the waterfront, this popular spot is nothing short of beautiful – but it gets hot! I recommend visiting early in the day, near sunrise, or later in the day, closer to sunset.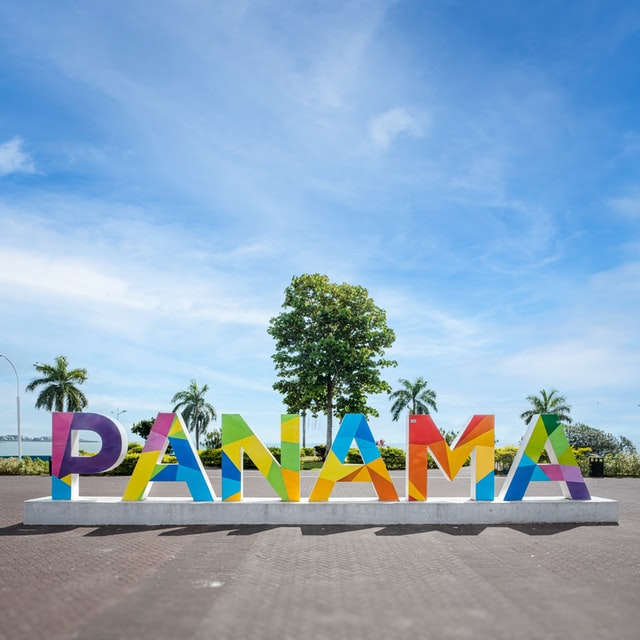 The Amador Causeway
Much like the Cinta Costera above, the Amador Causeway is a long coastal stroll that leads to another Panama sign. However, this one's origin is fascinating.
The Amador Causeway was built from the massive amounts of earth removed in order to build the Panama Canal?. it is a 4-mile long walkway that connects to a nearby island and offers great views of the city from a distance.
Bonus – the Amador Causeway is a great place to watch container ships enter into the canal, but – in my opinion – is not in lieu of heading to Miraflores Locks. Locals enjoy biking, walking, and running on the Causeway, and you should, too!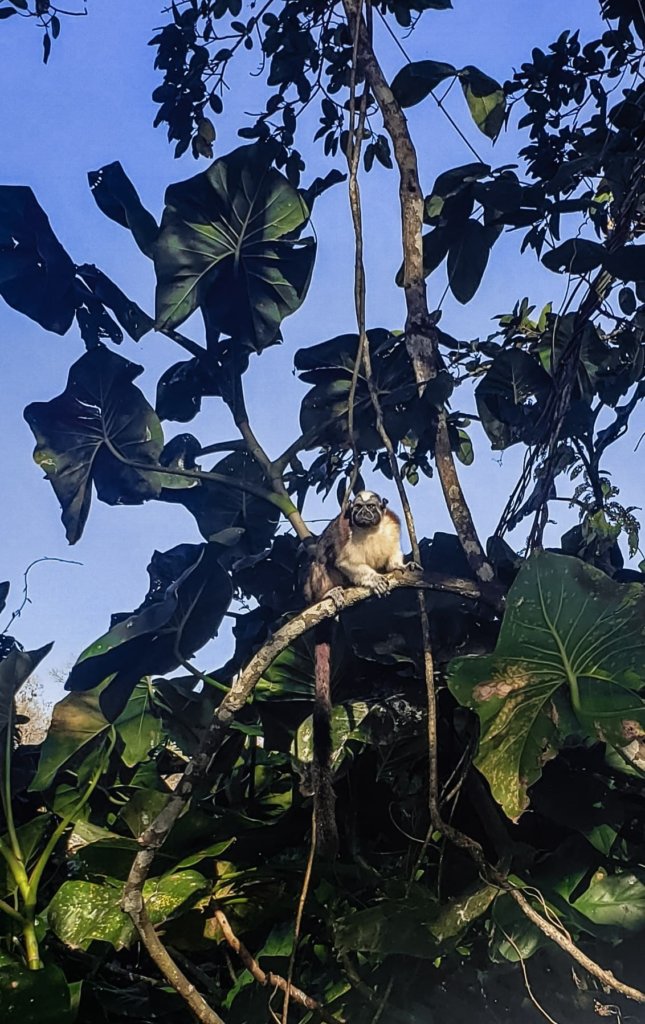 A Monkey Island Boat Tour
Contrary to the sound of it, Monkey Island is not just one island. Rather, it is a collection of small islands in the Gatun Lake and one of the best tours in Panama City. Well, if you like cute and fluffy monkeys, that is.
Three types of monkeys live in this area – White faced monkeys, Tamarindo monkeys, and Howler Monkeys. I got lucky, and the first two species actually climbed onto my boat! So I got to see these cuties up close and personal.
If you love observing wildlife, then a visit to Monkey Island is going to be one of your favorite things to do in Panama City.
You May Also Like: What to Wear in Panama
The Museo Canal
Located in the heart of Casco Viejo, this museum is what made my visit to the Panama Canal meaningful.
Before visiting this museum, I had a vague recollection of the Canal's history, but had no idea about the timeline and scandals met while building this modern marvel. I highly recommend that everyone visits this museum prior to their Panama Canal trip, because you will have a much deeper understanding and appreciation of what is sometimes called the Eighth Wonder of the World.
A ticket costs $15 USD for foreign adults and is well worth the price.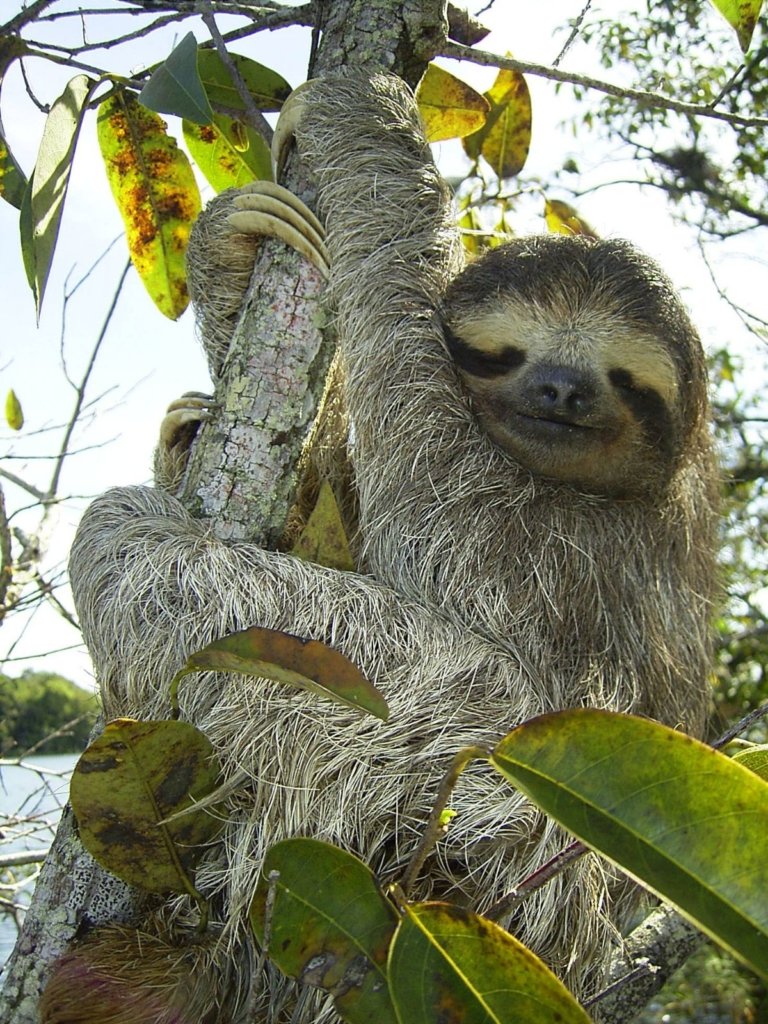 Panama Metropolitan Nature Park
If you are a hiker or nature-lover like me, then you should plan for an early morning hike in the Panama Metropolitan Nature Park. This land is a protected rainforest, and provides important environmental services to the residents of Panama City.
With both easy and moderate hiking trails, this is an easy day trip from Panama City/You will likely see loads of wildlife like I did, such as monkeys, sloths, deer, and iguanas. Oh, and birds! Loads of birds. Definitely visit early if you want to see the wildlife – many of them will sleep during the heat of day.
The entrance fee is $5 USD and a trail map is $1.50.
The Mola Museum
If you plan to visit the San Blas islands in Panama (to which I say you must!) then you should first visit the Mola Museum.
Officially called Museo de la Mo, this museum teaches visitors all about the artwork and the meaning behind the intricate tapestries created by the Guna people. The Guna people are the indigenous tribespeople that still live on the San Blas Islands today.
The Mola Museum is completely free to visit. So, basically you have no excuse!
Mercado de Mariscos
Though I am a vegetarian, I feel I'd be remiss not to mention the Mercado de Mariscos to all of the non-veg travelers out there! This is a very popular sot for fresh caught seafood.
This casual market is part fish stalls and part dining establishments. Loads of restaurant hosts will try to pull you into their restaurants with this or that special. One tip I was given, be sure to establish the prices before you dine. Some visitors have reported being surprised by extremely large bills after the fact.
You May Also Like: A Complete Panama Travel Guide
Best Places to Stay in Panama City
What Are The Best Places to Visit Beyond Panama City?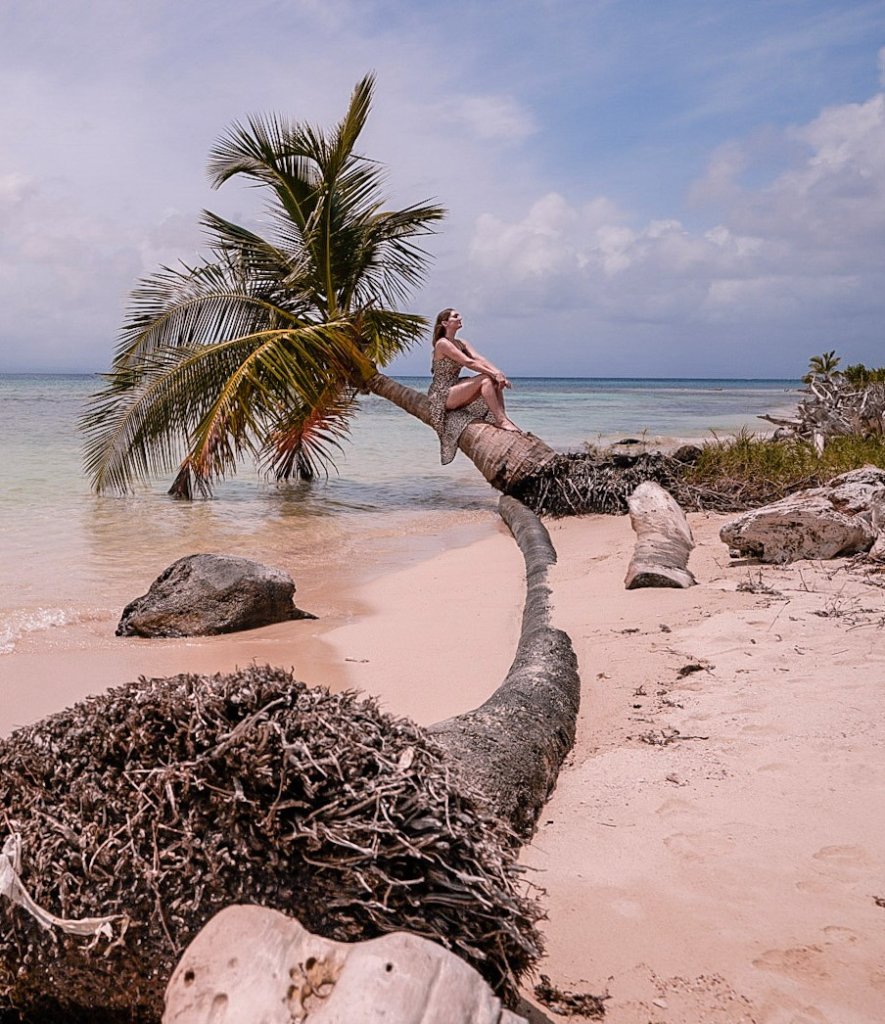 The San Blas Islands
In case I didn't make it clear above, I absolutely loved the San Blas Islands. If you want to experience true tranquility,
You can find my full multi-day experience of visiting San Blas on the blog, but let me sum it up with this:
The San Blas islands are beautiful, small islands littered with palm trees that dot the crystal clear Caribbean Sea. Most of them are calm, relaxed, and nearly empty, though a few have either permanent local or temporary tourist communities on site.
I visited San Blas at the end fo my trip, and it was the absolute best way to close out my experience in Panama. Highly recommend!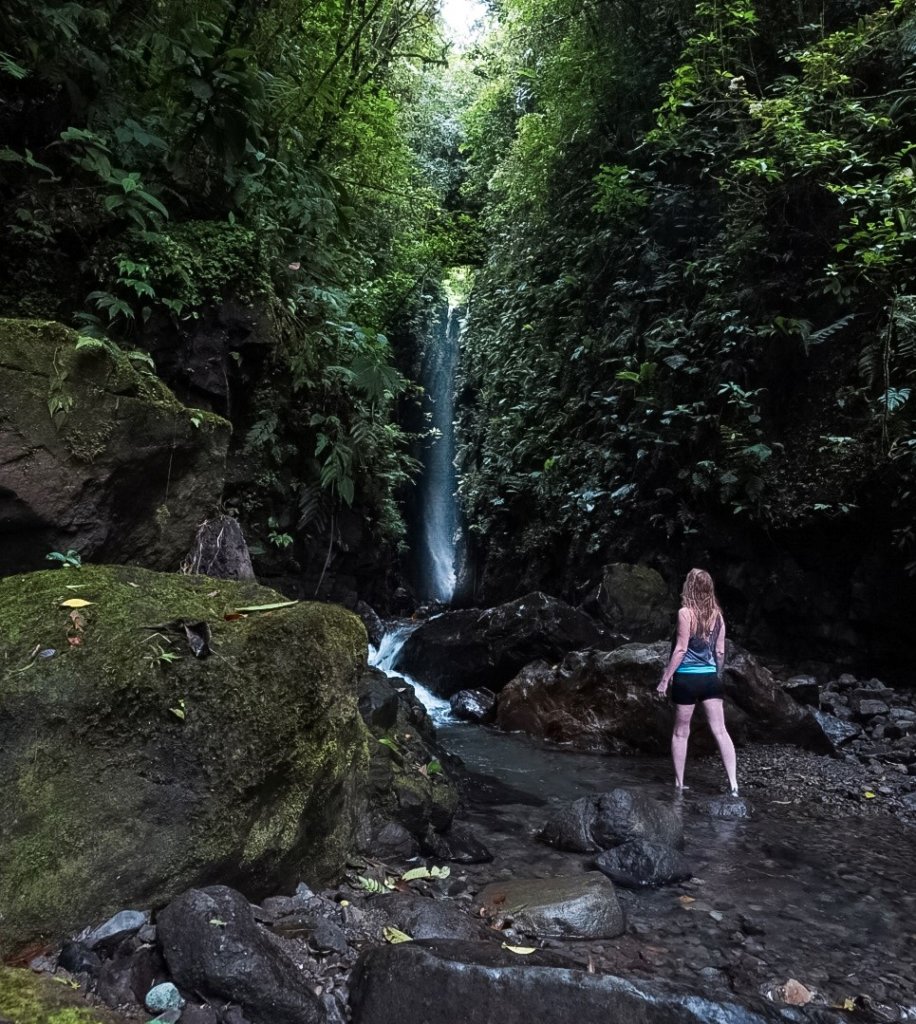 Hornito
This area of Chiriqui is about as different as can be from both city or island life. Up in the mountainous cloud forests, the temperatures are much cooler and the landscape more lush.
I highly enjoyed hiking tp the Celestine Waterfall and visiting a local Panamanian farmhouse. Picture jungles, mountains, and a spectacular view of Volcan Baru.
Note that, if you do travel here, you will need to plan in advance what to pack for Panama. The climates across Panama are varied so anyone who travels to different provinces should be prepared.
Bocas del Toro
Bocas del Toro are the more lively group of islands in Panama. If you are looking for a party more than a laid-back beach trip, then these islands might be for you. Parties, clubs, and blaring music are all to be expected in Bocas Town as well as several other areas.
It all depends what you want for your trip! And, if you have time on your Panama Itinerary, then try and squeeze in both islands to compare and contrast.
Check out my Best Places to Visit in Panama guide for more suggestions!
***
I hope this list of the best things to do in Panama City helps you to have a great time! Panama city is definitely an area not to be missed!
Which of the above attractions are you most excited to see? Let me know below!
Pin Me for Later!