Planning on visiting the San Blas Islands in Panama? This stunning island group in Panama's Caribbean Sea are a rustic and peaceful experience. This guide to San Blas covers Wailidup Island, San Blas day tips, multi-day excursions, and what to expect. Here is everything you need to know about the San Blas Islands in Panama!
Pin Me for Later!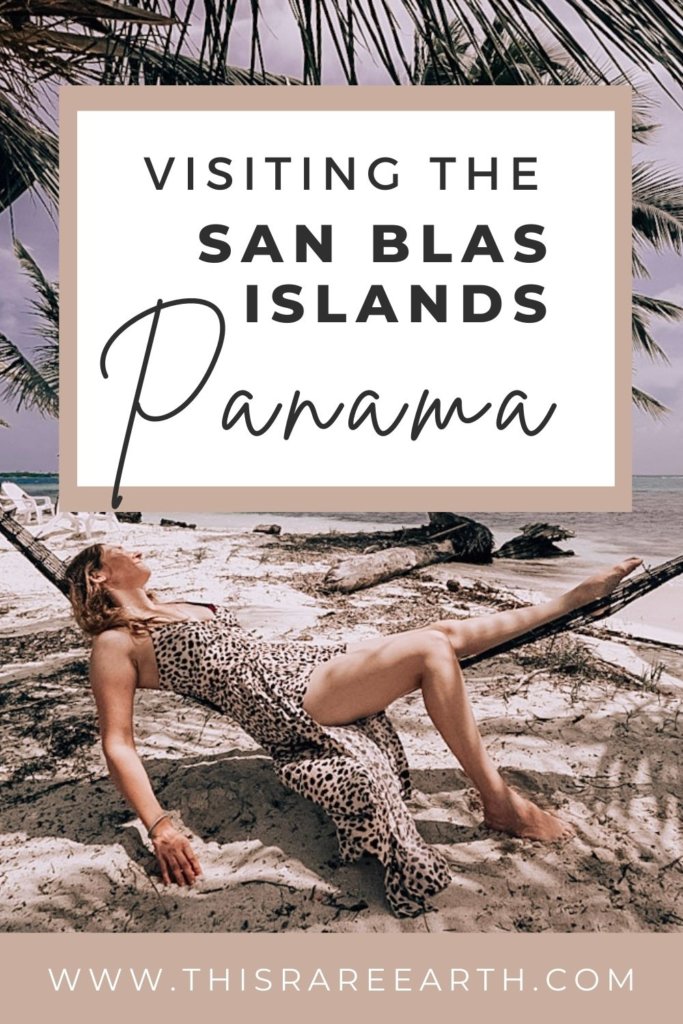 I knew it would be a good trip in that very moment.
That moment in the car, just after sunrise, when the sun peeked through the clouds. When the beat from the music hit just right, and the winding roads swayed my body side to side.
I just knew in my gut that I had made the correct decision to go to San Blas.
Want to visit San Blas without all the planning? Consider these tours!
4 Day San Blas Island Hopping Adventure Tour: This tour will stop at multiple islands so that you really see what San Blas has to offer! Go hiking in the San Blas jungle, tour Pelicano Island, and snorkel in clear blue waters. Book your four day adventure here!
1 Night in Sea Hut San Blas Islands Tour: If you are short on time, but still want to experience the paradise of San Blas, this tour is for you! Stay overnight in a beach bungalow, snorkel to a sunken boat, and kayak in the clear water. Book your tour here!
San Blas Islands Day Trip and Money Heist Tour: For those who would rather do a day trip, or are avid Money Heist fans, this tour is for you! Enjoy snorkeling, kayaking, and visiting three different islands on this busy day trip. Book your day trip here!
Visiting the San Blas Islands, Panama: Everything You Need to Know
Though Panama is a relatively small country, traveling to the San Blas islands does require some effort.
What To Expect:
Plan for a pre-sunrise departure – 5am to be exact. Mentally prepare for a three-or-more hour car ride into the Guna Yala lands – and if you are someone who gets motion sickness, you may need to physically prepare, as well.
The last hour of the trip snakes through the jungle, up and down hills, and crosses some of the worst pot holes I've seen (and I've seen a lot). In fact, vehicle need to have 4WD to even make it to the boat docks.
You'll arrive at said docks after paying a $20 entrance fee and a $2 boat docking fee in cash (bring US dollars – more information on money matters in Panama can be found here.)
There is a lot of hustle and bustle at the docks – small boats coming and going; passengers being shuffled to different groups to find their specific boat. And then, it's off to sea.
The first visible Islands you see are where the native Guna Yala people live. I found these communities fascinating and actually wish we could have stopped here. Clusters of wooden houses pile atop each other in giant groups that appear to cover every last grain of sand.
After a quick food and vegetable stop at the community islands, the captain heads out into the open Caribbean Sea toward the tiny islands that dot the horizon.
***
Read on for everything you need to know before visiting the San Blas Islands in Panama!
You May Also Like: Visiting the Panama Canal at Miraflores Locks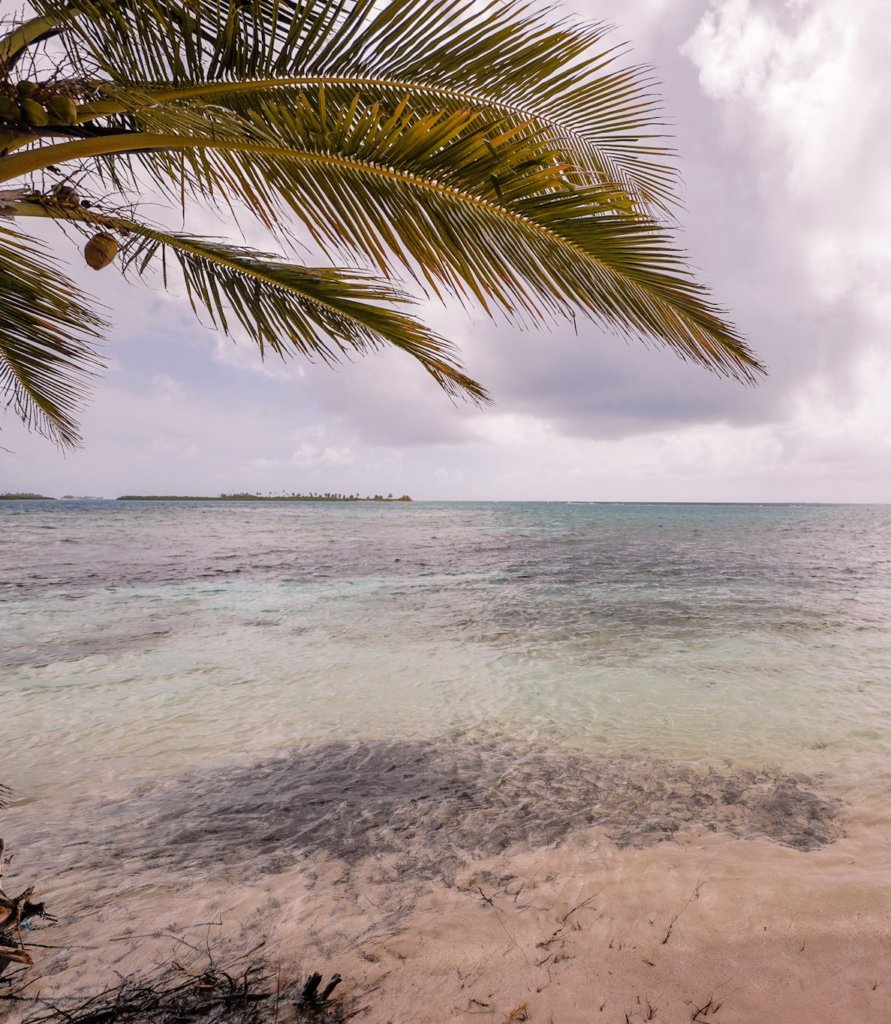 1. Prepare to be waterlogged.
I traveled to San Blas on a calm and sunny day. But still, it didn't matter..
You are on the open ocean after all – the Caribbean sea to be exact.  And, you are in a very tiny boat. Be prepared for a rough ride and expect that whatever you are wearing will be soaked. The water comes crashing in! I wore a thin rain-shell jacket, which worked wonders.
The best way to combat this is to try for a seat near the front of the boat. Most of the water splashes in toward the middle and back seats. As far as luggage, here are my recommendations.
Some boats have tarps to cover the bags, but others don't. And even if they do, water can still seep underneath since the "floor" is not flat. Bring a raincover for sure. (Here is the backpack brand that I've used for years (and highly recommend), which comes with a raincover. If you already have a bag, here is a raincover only.)
Also, since I was traveling with expensive camera gear, I took the raincover idea one step further. I put my backpack within a garbage bag to help block out water even more so. Vanity be damned! Keep that camera safe! You should also plan to bring a dry bag for the boat ride as well as day trips. I highly recommend this brand, which comes in a variety of colors and sizes.
If you have a laptop, camera, or tablet – or just don't want to get your luggage soaked – plan ahead.
2. Your San Blas boat-mates will be a mixed bag.
Some people on your boat / island may just be there for a day trip. Others may be spending 1 night. And still others could be there for 2 nights or more.
In my experience, other riders may also be dropped at different places than you – other islands, or, even on catamarans. (Boat to Boat service, if I may!)
I was the very last drop-off from my boat. I like to think they saved the best island for last.
You May Also Like: Is Panama Safe for Tourists?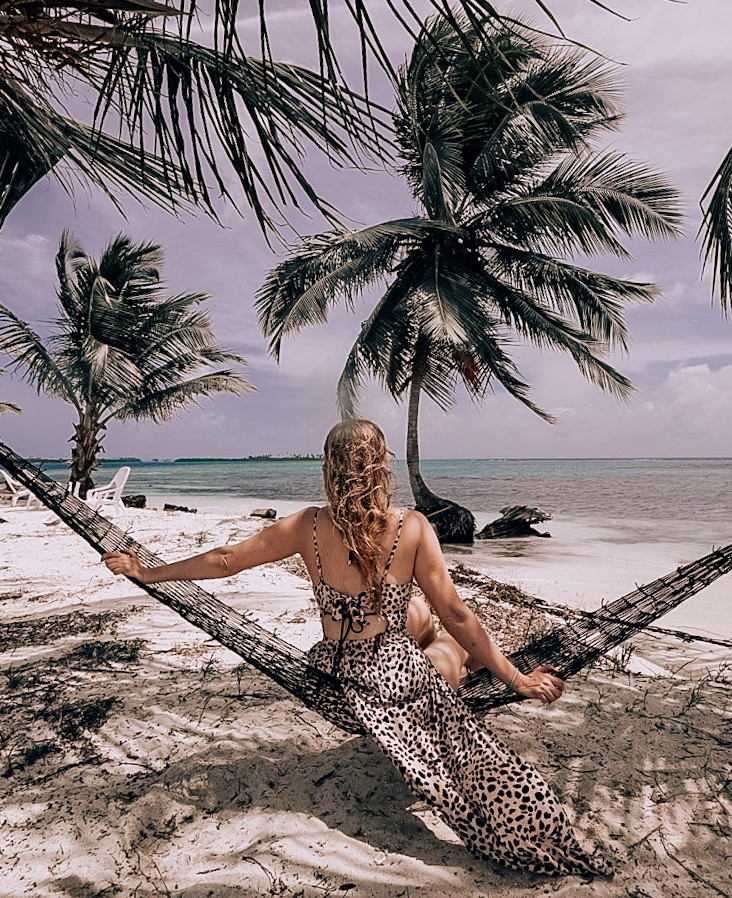 3. Pack as light as possible.
On my trip out to the San Blas Islands, Panama, I had one medium-sized backpack and one small duffel bag. This was actually all I had packed for my entire trip to Panama, by the way, so I brought everything with me to the islands. (You can snag my full Panama packing list, too.)
However, if you are not a tried and true carry-on-only packer like me, not to worry. many hotels in Panama City will allow you to store unnecessary bags there until you return from San Blas.
I was not returning to the same hotel I departed from so I could not do this (nor did I want to, since the majority of my bags was camera equipment, which I intended to use on the islands).
4. Don't expect luxury on the San Blas Islands in Panama.
These islands are primitive.
I spent the majority of my time on Wailidup Island. This is where I slept each night, and considered this my "home base" in San Blas. If you come with the right mindset, you are going to love it!
On Wailidup, you have three options for lodging – overwater bungalows with a private bathroom; overwater bungalows with shared bathrooms; or, a cabin on the sand. Price varies accordingly, and I've listed them from most expensive to least expensive.
I booked the middle option, the overwater bungalow with a shared bathroom, and I was pleased with my choice. I will share below what an overwater bungalow in San Blas is like!
Pro Tip, shop around for pricing. I found a much better deal on a third-party site than was offered on the official lodging's website at the time. Score!)
These are the exact bungalows I booked, and I highly recommend them. But again, don't expect luxury!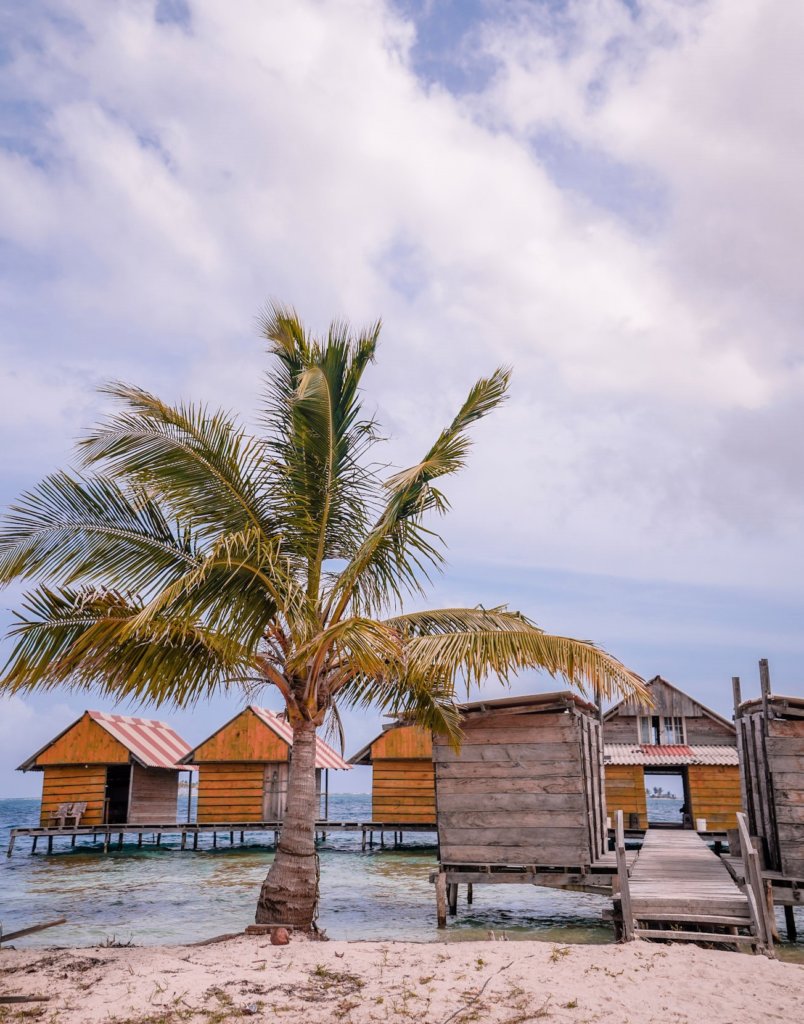 The Bungalows
I fell in love with my bungalow.
I've slept in a treehouse in Malaysia. I've slept on houses on stilts. I've slept in beach huts in Belize and Fiji and the Cook Islands. I've even camped in the Arabian Desert, and in Wadi Rum, and in the White Desert in Egypt.
What I hadn't yet experienced was staying in an overwater bungalow. I had this chance on the San Blas Islands in Panama.
Now, for the sake of clarity, you will not have the same experience in San Blas as you would in an overwater bungalow in the Maldives, for example. Do not come to the San Blas Islands expecting luxury.
The bungalows are essentially wooden huts on stilts, constructed only with wooden boards, meaning that there is a gap between each board on the floor and walls. The good news is, the pleasant and constant breeze keeps even the thought of bugs far far away.
A quick note, the outermost floor of my cabin was wet the entire time I was there. I assume this was from high water level before I arrived but honestly it wasn't a big deal for me. The room has a tall table for luggage so nothing ever needs to sit directly on the floor.
The small balcony facing the clear blue sea was the best part. Just writing about it all makes me want to go back
The Bathrooms
There are six shared bathrooms and showers for use. With six total bungalows, this meant I never had to wait. Ever. Not once. So, it was fairly convenient to share and they were close enough to the bungalows. Easy.
The only thing unpleasant about the bathroom situation is that the freshwater must be shipped in.  By night-time, a metallic or sulphur type of smell was strong (and stinky) from the sink and toilet water. I imagine this is from the pipes but I am not really sure.
Also, be aware that there is no hot water. Brace yourself if you shower late at night, because the wind will make everything feel quite cold.
You May Also Like: A Panama Itinerary for 7 or 10 Days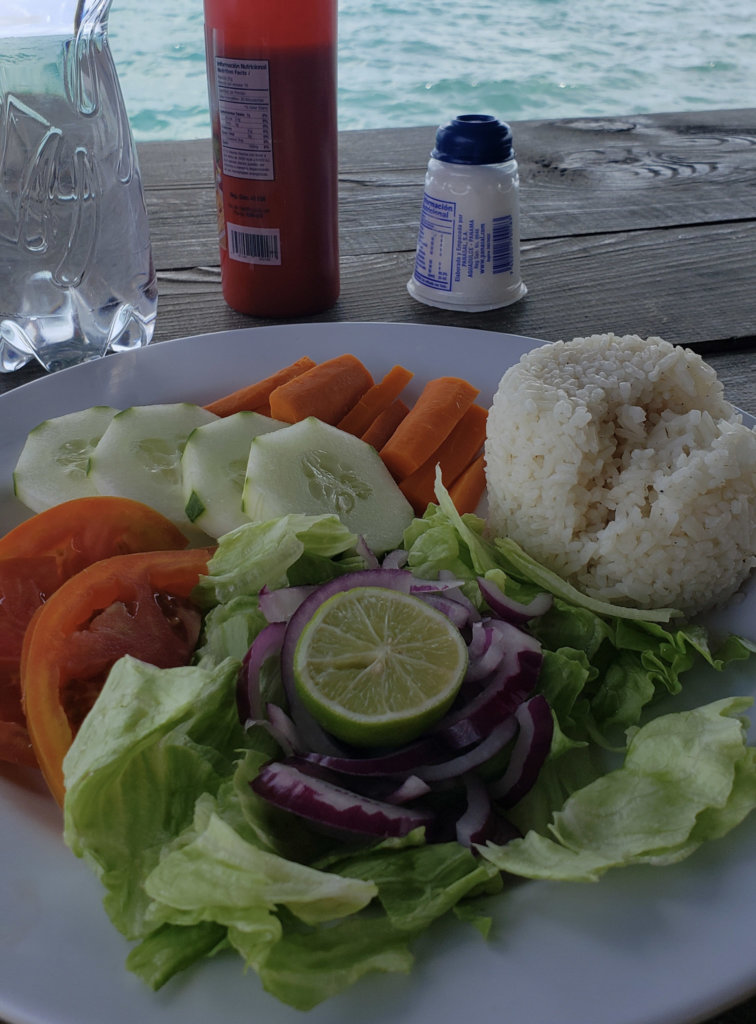 5. ABSOLUTELY bring your own snacks.
This goes double for vegetarians.
Guests have a choice of chicken, fish, or vegetarian meals while on San Blas' Wailidup Island. Being a vegetarian, you can guess which option I chose.
And, while all of my meals were tasty – let's just say that they were pretty *light*.
On the day of my arrival, having woken up at 4:30am and traveled approximately 5 hours to get there, I was hoping for a bit more than light. ¡Yo tengo mucho hambre!
My lunch consisted of about 1 cup of rice, 4 or 5 slices of cucumber and tomato (each) and about 10 pieces of cooked carrots. Add some lettuce and onion and that is probably what – a 200 calorie meal?
For me, this simply wouldn't be enough. Especially because lunch was at 12pm and dinner wouldn't be until 730pm.
So friends, stock up.
My driver insisted that everything is available on the island. I would say in actuality, SOME things are available on the island, and, it is at a cost.
Meals will be included in your nightly rate but all drinks, even water, require cash. So do bring 1$ and $5 dollar bills, but also BYOS (Bring your own snacks. And drinks.)
There will be a stop on the way at a gas station with small hot bites, typical snacks and cold drinks. I, however, had stocked up the night prior to my trip at a large grocery store, and had my snacks and drinks in my suitcase.
I brought tortilla chips, pretzels, 2 large water bottles and 2 flavored beverages (which I always crave when I'm in salt water), two apples, caramel corn, and granola bars. Being a vegetarian, I am somewhat used to fending for myself in countries where vegetarians are not common. It' not so unusual for me to have a secret snack-pack, haha.
My intention was to rely primarily on what I'd brought for extra sustenance, and then of course purchasing additional items was an option if needed.
You May Also Like: What To Wear in Panama: A Packing List for Women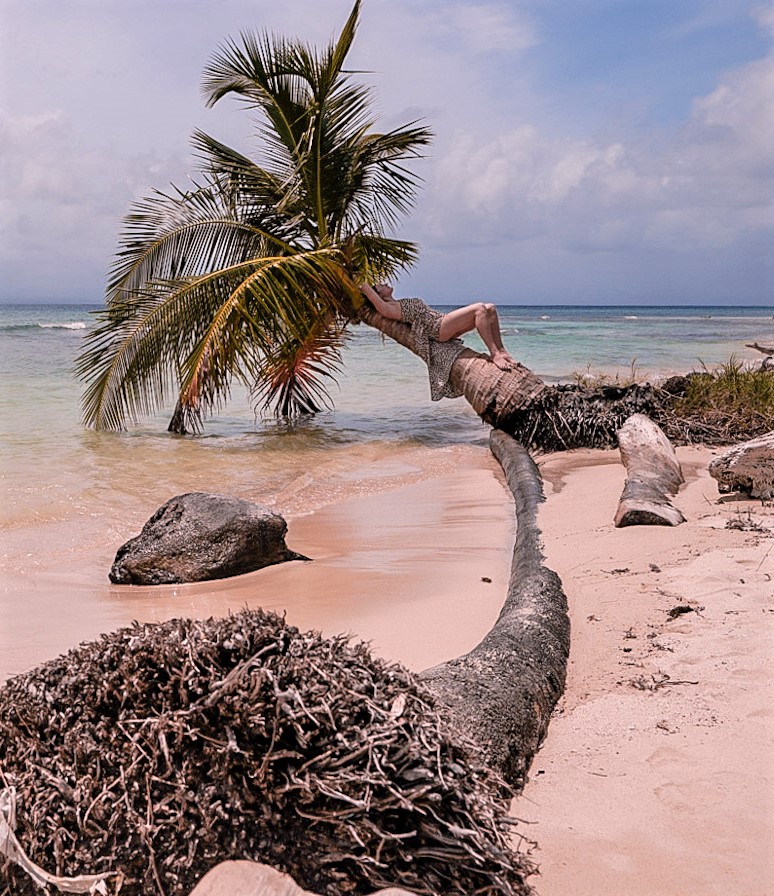 6. Sit back and relax.
One of the reasons I saved San Blas for the end of my trip was because I'd been so *go go go!* on the rest of my Panama itinerary, and I wanted to end the trip with some chill days.
I definitely got to relax, read, swim, and explore the island at length. It was so incredibly nice – in fact, it had been months since I last had any time to read for pleasure, and that was one of my favorite parts. It was lovely to swing in the hammock of my bungalow, reading to the sounds of crashing waves below.
There is no Wifi on Wailidup, or in San Blas in general. If you absolutely need entertainment like movies or shows, download them beforehand. My international phone plan surprisingly gave me cell service there – something I truly did not expect.
You May Also Like: Best Travel Apps
No matter what, plan to bring your own external batteries for charging phones, cameras, or tablets. Electricity was only turned on overnight via generator, and was off by the time I woke up for the sunrise. This was more than enough for me, though.
7. The views can't be beat.
You are on the Caribbean side of the country, and the water is gorgeous. Different shades of crystal clear blue stretch out in all directions. Other islands dot the ocean around you.
There was only one other couple staying on the island at the same time as me, so I got to experience solitude at It's finest.
Wailidup is a sight to see!
The palm trees perch right on the coastline and overlook the clear sea. Coconuts cluster around the sand and green grass and plant life peek through.
The sunrises and sunsets are fiery in the vast blue skies, and the passing clouds only make it all the more beautiful.
You May Also Like: The Best Places to Visit in Panama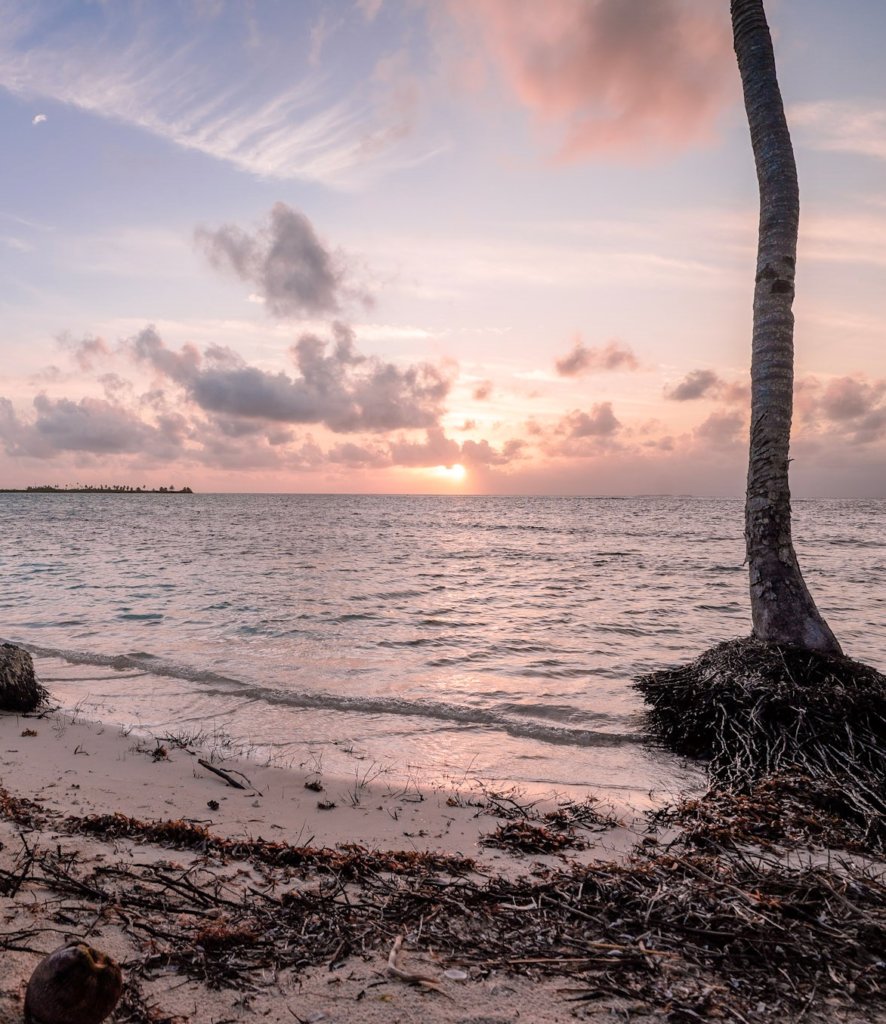 8. You'll have the chance to see other islands too.
Now, how you see them depends on what you've booked. You have some options.
It's possible to book a trip that includes everything; hotel pickup, boat ride, island room and board, and tours all together. But, it is also possible to piece-meal together exactly what you want via different operators.
For example, you could book your stay on the island of your choice, and then separately book a tour for passage to other islands and areas.
No matter how you do it, you'll likely visit the shallow "pool" which is a patch of sand knee-deep in the middle of the ocean, where some starfish can be spotted if you're lucky. And, you'll likely stop on some other islands with cabins and tourists and drinks.
Somehow I ended up on the owner of Wailidup's boat tour, don't ask me how! We went to a separate island for lunch – Isla Diablo. This island was much more crowded, with lots of cabins and tents and people. I can tell you that I was happy to be staying on a quieter island, but this is a personal preference.
Lunch from the hotel Dad Igwa was a bit more "sophisticated"  shall we say, and consisted of rice, coleslaw, smashed plantains and fries. There were also options of fish or meat for non-veg travelers of course. And, the portions of all of them were quite large.
We also visited the "pool" mentioned above and then one other island afterwards, though I never got the name of it. All in all, a nice taste to see what's out there on the San Blas Islands.
9. You can choose early or late departure on your last day.
I chose late departure because why not? More time to spend on the beautiful San Blas islands on my last few days in Panama.
If you choose early departure, expect to leave around 11-ish, give or take. If you choose late departure, expect to leave around 4. The late checkout can sometimes come with an extra cost so definitely verify that with the specific lodging you book.
Upon departure, you are back on the small boat and headed toward the mainland – wave goodbye to the beautiful paradise of San Blas Islands, Panama (or better yet, a "see you later").
Want to visit San Blas without all the planning? Consider these tours!
4 Day San Blas Island Hopping Adventure Tour: This tour will stop at multiple islands so that you really see what San Blas has to offer! Go hiking in the San Blas jungle, tour Pelicano Island, and snorkel in clear blue waters. Book your four day adventure here!
1 Night in Sea Hut San Blas Islands Tour: If you are short on time, but still want to experience the paradise of San Blas, this tour is for you! Stay overnight in a beach bungalow, snorkel to a sunken boat, and kayak in the clear water. Book your tour here!
San Blas Islands Day Trip and Money Heist Tour: For those who would rather do a day trip, or are avid Money Heist fans, this tour is for you! Enjoy snorkeling, kayaking, and visiting three different islands on this busy day trip. Book your day trip here!
10. Think "pack it in, pack it out."
I did unfortunately see some trash around Wailidup Island – thankfully not too much but it was there.
Wailidup Island is remote enough that taking trash and recyclables out is not always easy for the businesses. But, it IS pretty easy to take back all of the water bottles you brought because lets face it – if you had room in your bag before, you have room now. Luckily, this time they will be empty (lighter, yay!).
So do the island a favor and pack it in, pack it out.
You May Also Like: A Complete Panama Travel Guide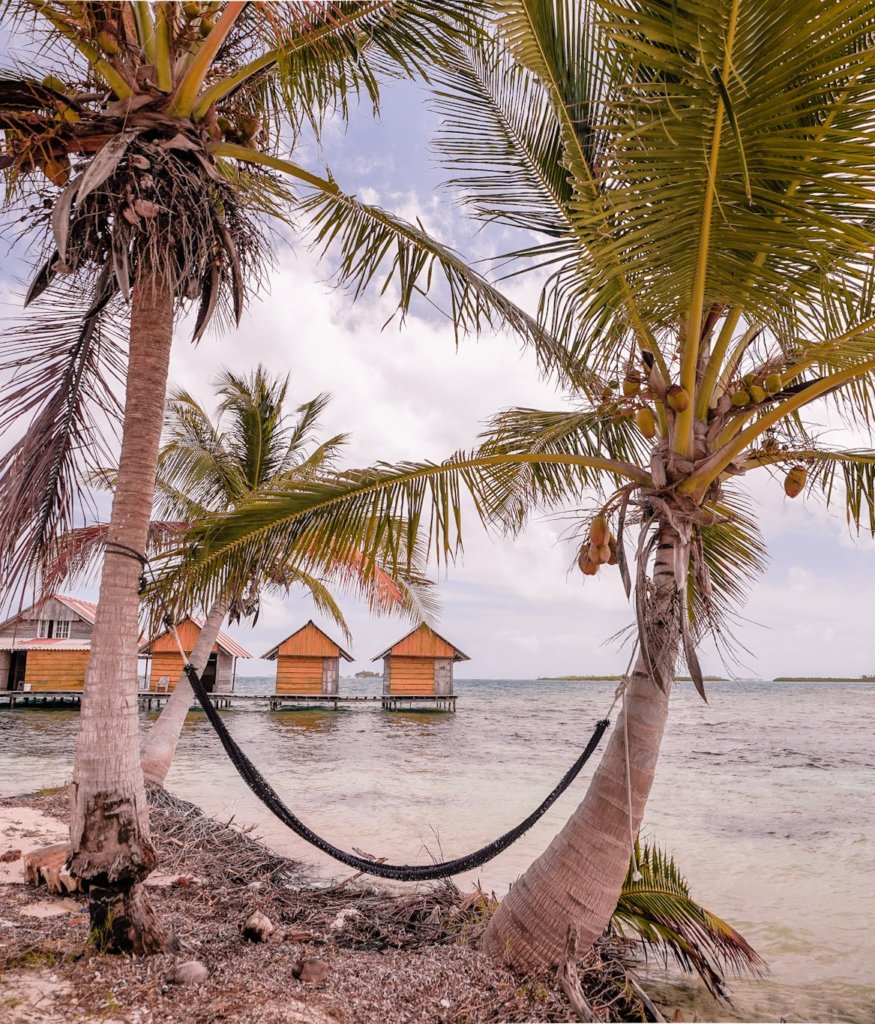 11. Sleeping above the water is FANTASTIC.
I never knew how much I liked falling asleep to the sound of ocean waves until I was literally above them. It is incredibly peaceful here. No loud music, no distant parties, and loads of stars blanketing the sky.
My overwater bungalow would sway with the passing waves, rocking me to sleep perhaps! I kept my balcony door open at the beginning of the night for the breeze, until it got too cool and I used the small fan provided instead. (They do run that generator at night, as previously mentioned.)
The bed was pretty comfortable. No complaints from me. It was such a peaceful experience – I'm telling you, as a true desert child, I am shocked at how much I loved this experience.
At the time of departure, I wished I was staying at least one more night. Now I know how much I live it, I just need to go back and do this again. In Panama, or, elsewhere around the globe.
12. Nobody will speak English.
I used to live in Costa Rica, therefore I do speak Spanish. However, my Spanish has unfortunately gotten worse in the years since I left.
There was a mixup about my departure and I didn't have the words to express my questions… nor did they possess the words in English. So, we were at an impasse.
Luckily, a couple from Spain was on the deck at the same time as me. I am forever grateful to the woman for helping me translate more complicated sentiments to the staff of Wailidup! But the point is, be prepared for no English across most of San Blas.
Pro Tip, if you find yourself in a similar situation – many of the boats' captains are English speakers, so you can always ask them for help too.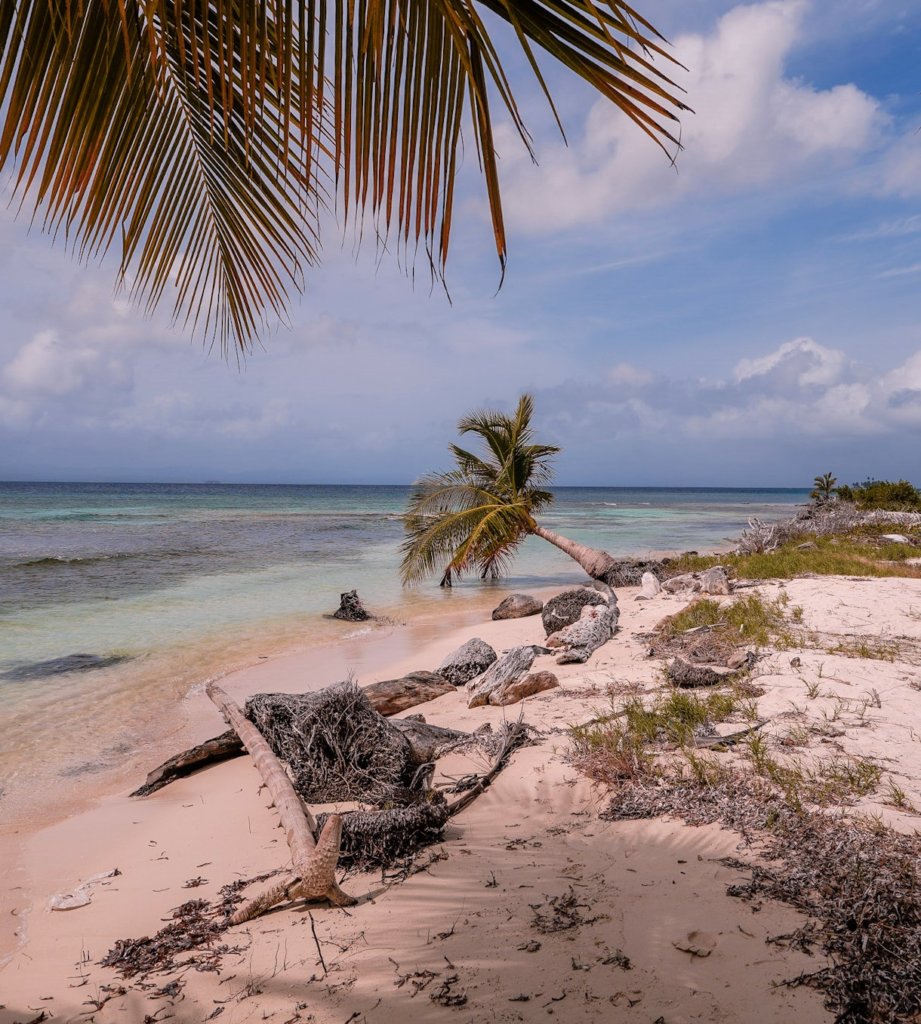 13. Which island to choose?
Admittedly, there are more islands within San Blas that I didn't see. Some are inhabited and some are not. But, here are my thoughts based on the ones I experienced.
If you want seclusion and quiet (and overwater bungalows) I'd recommend Wailidup Island. The peacefulness here was incredible and just what I needed after being on the go all over Panama City, Chiriqui, and beyond.
If you want to interact with more tourists and travelers, try for Perro Chico or Isla Diablo. The settings are just as beautiful, but the beaches will be covered with more humans here.
Another option that I did not try was to book an overnight catamaran stay. I personally wanted to be on the overwater bungalow this time, but in the future I'd consider booking a catamaran.
Picture sailing around island to island atop of the clearest blue water, sleeping on the boat every night – just magical.
14. San Blas Islands versus Bocas del Toros, Panama.
Last but not least, I think it's fair and necessary to compare the San Blas Islands to Bocas del Toro islands in Panama. Most visitors will have to choose one or the other, unless they have an extended period of time for travelling.
I would again say that if you want a natural, primitive peace and quiet, you should choose the San Blas Islands.
If you want true nightlife, then Bocas is the place to go – even more so than Isla Diablo or Perro Chico. Bocas del Toro can offer the true party-life and typical hostel experience that some travelers will crave.
Bocas del Toro is also more built up, with Bocas Town providing all of the amenities one could wish for. There are also overwater bungalows in Bocas, but I didn;t try them out here so I cannot comment on them.
Bocas del Toro will require either an 8+ hour bus ride from Panama City or a one hour flight to David, plus a taxi to the bus terminal, plus a bus to Bocas. Then, you will take a boat out to your island there.
I would identify what type of experience you are looking for, and then go from there. Both are fair options – but I do urge you to try one or the other! Panama truly does have some gorgeous coastline that you would regret not seeing.
***
And there you have it! A full rundown on what to expect on the San Blas Islands in Panama – from location to vibe to things to do.
I would wholeheartedly return back to the San Blas Islands without hesitation. Wailidup in the San Blas islands is just a dream!
If you found this article helpful, consider sharing it on your socials or Pinning it for later!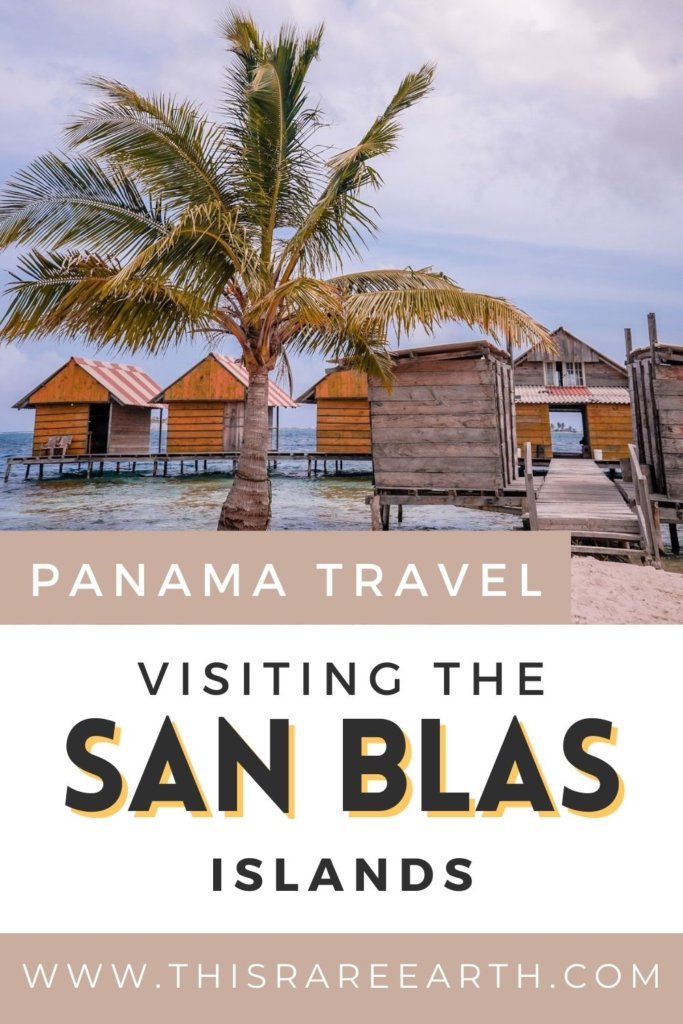 Have questions? Ask me below! I'm happy to answer!