Here are the absolute best places to visit in Panama! If you are looking for a taste of city, beach, jungle and mountains all wrapped up in one trip, then Panama is the place for you. These are the can't-miss places to see in Panama.
Pin Me for Later!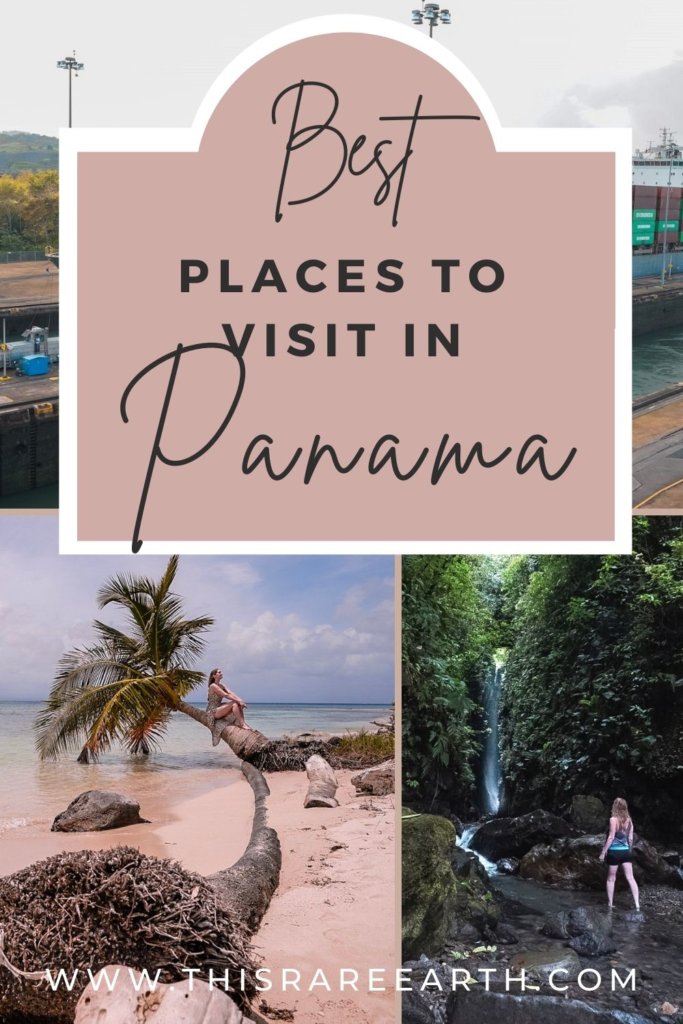 The Best Places to Visit in Panama – Areas You Can't Miss!
If you are putting together your Panama Itinerary, and are looking for all of the best places to visit, then I am here to help you out!
After exploring much of the country, I've come away with a few favorite spots that I highly recommend. Check them all out below!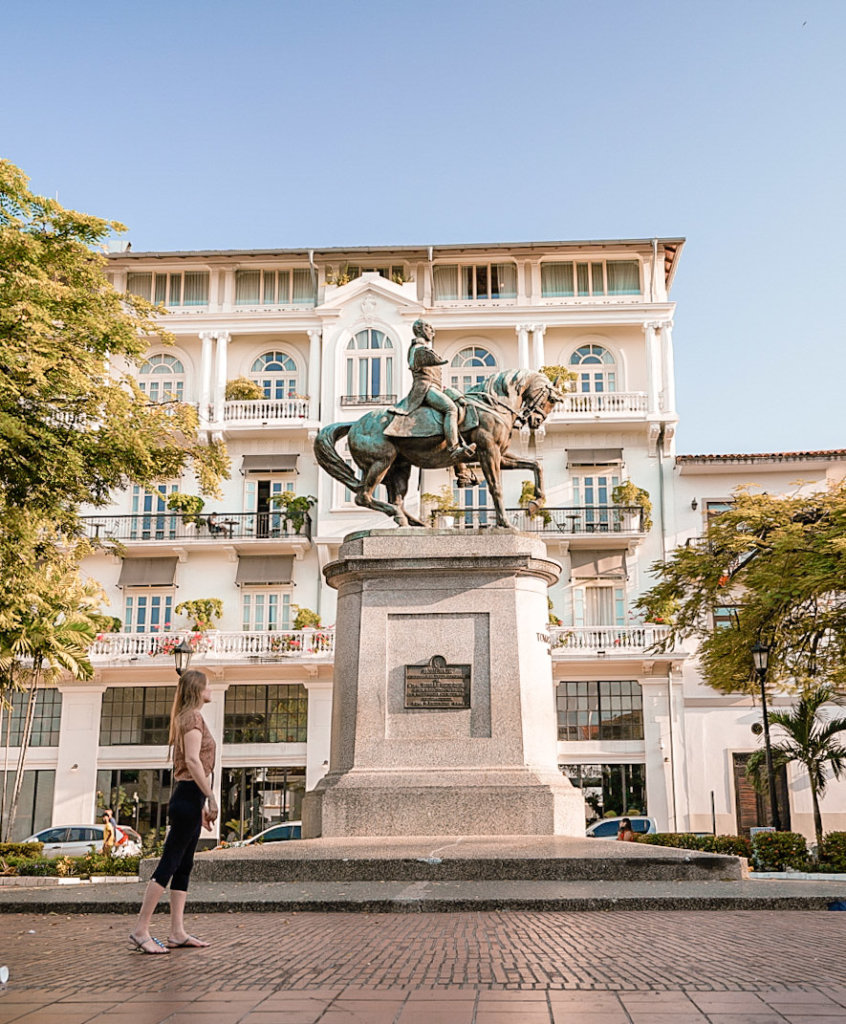 Panama City
You obviously can't come all the way to Panama and not stop in the capital city!
This is after all where Panama's "8th Wonder of the World" lives – the Panama Canal. But beyond that, Panama City offers historic colonial buildings, ruins destroyed by a pirate, and loads of delicious eateries.
Panama City is also where most international flights will land. No matter where you are coming from (or going to), Panama City's airport can get you there. It is one of the largest airports in Central America and offers loads of cheap flights domestically and abroad!
Things to Do in Panama City
There are so many things do in Panama City!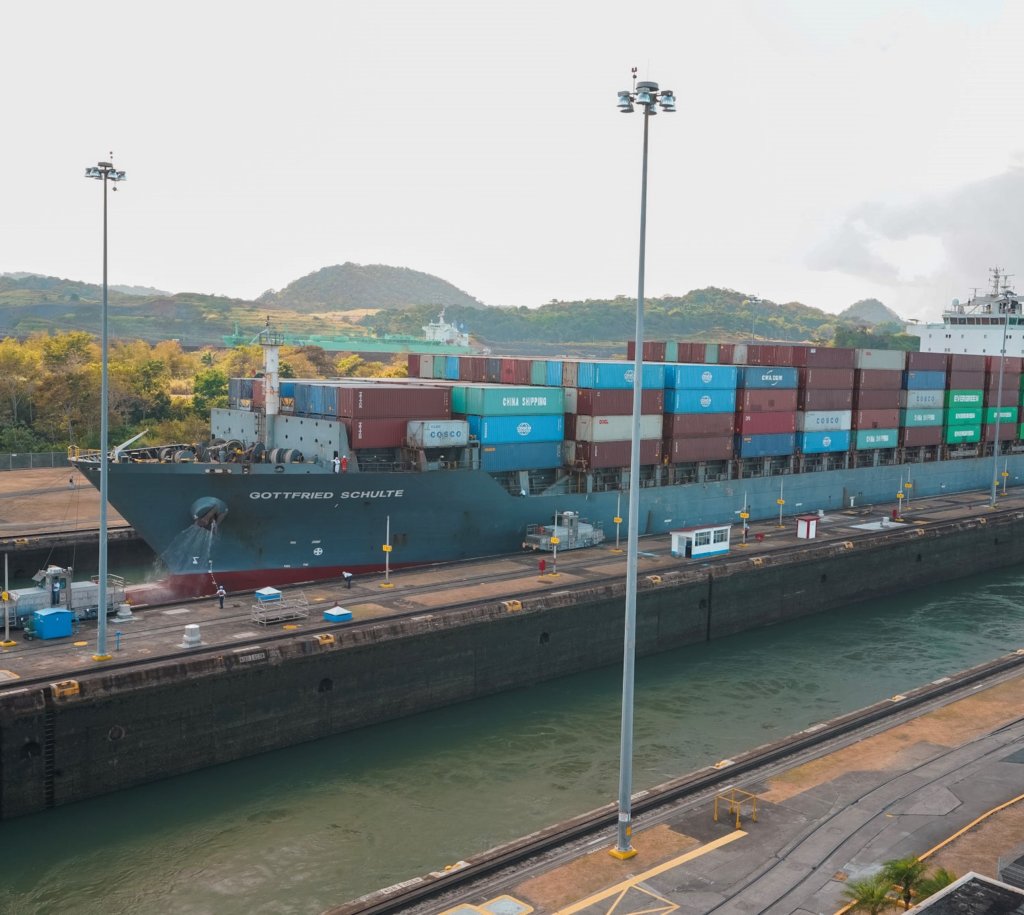 Visit the Panama Canal
I honestly went to visit the Panama Canal only because I couldn't imagine having gone to Panama and not seen it. I didn't initially have a huge interest in this mechanical marvel, but need to admit that in the end, I found it incredibly interesting.
On a whim, I visiting Museo Canal the day before, and learned so much of the back story and building of the canal that I was hooked. Once I had some solid knowledge under my belt, it was actually fascinating to see in person.
Head to the Miraflores Locks at the designated times when the ships pass through – 9-11am and 3-5pm. For everything you never knew you wanted to know about the Panama Canal, check out my in depth post.
Dive into History at museo canal
This is the experience that made me very curious to see the famous canal. Here you learn about he construction, the parties involved, and the scandals.
Yes – lots of scandals and issues.
I highly recommend stopping in here prior to your visit to the Canal! It will give you some context while you view the locks. /foreigners should expect to pay $15 USD entrance fee,
stroll cacso viejo
Casco Viejo is the quaint "old town" of Panama City. Historical sights are littered throughout – from churches to ruins to statues. If you don't book your accomodation in this area, as many tourists do, consider coming by for a day to explore.
Many of the notable restaurants are also found in this area, so you are likely to find yourself visiting here at one point or another. Casco Viejo is highly regarded as one of the best places to visit within Panama City.
Where to Stay in Panama City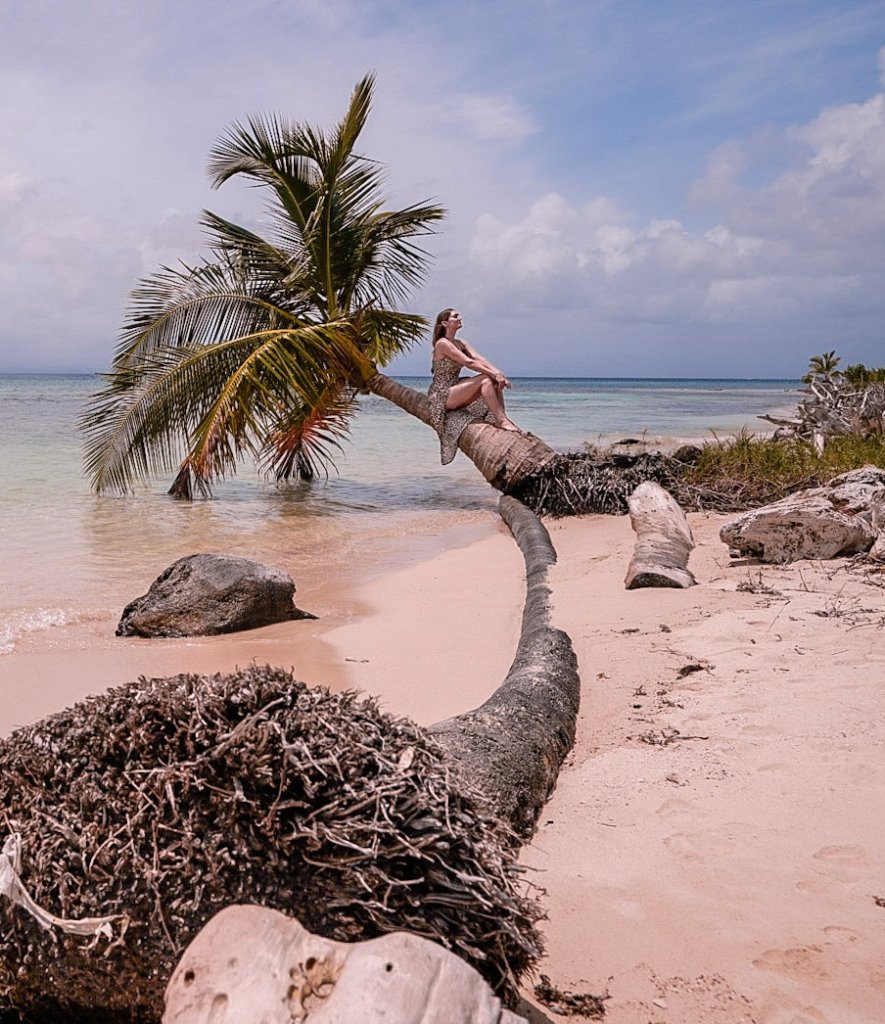 San Blas
San Blas was one of the highlights of my entire trip.
These pristine islands are found in the Guna Yala – the area where native Panamanians did and do still live. It does take a bit of effort to reach the islands – like a 4WD trek, boat rides, and extra fees. But it is well worth the effort!
San Blas is basically that quintessential view of a tiny patch of sand covered in palm trees. The San Blas Islands are that vision. But beware – you will not find luxury here.
Things to Do in San Blas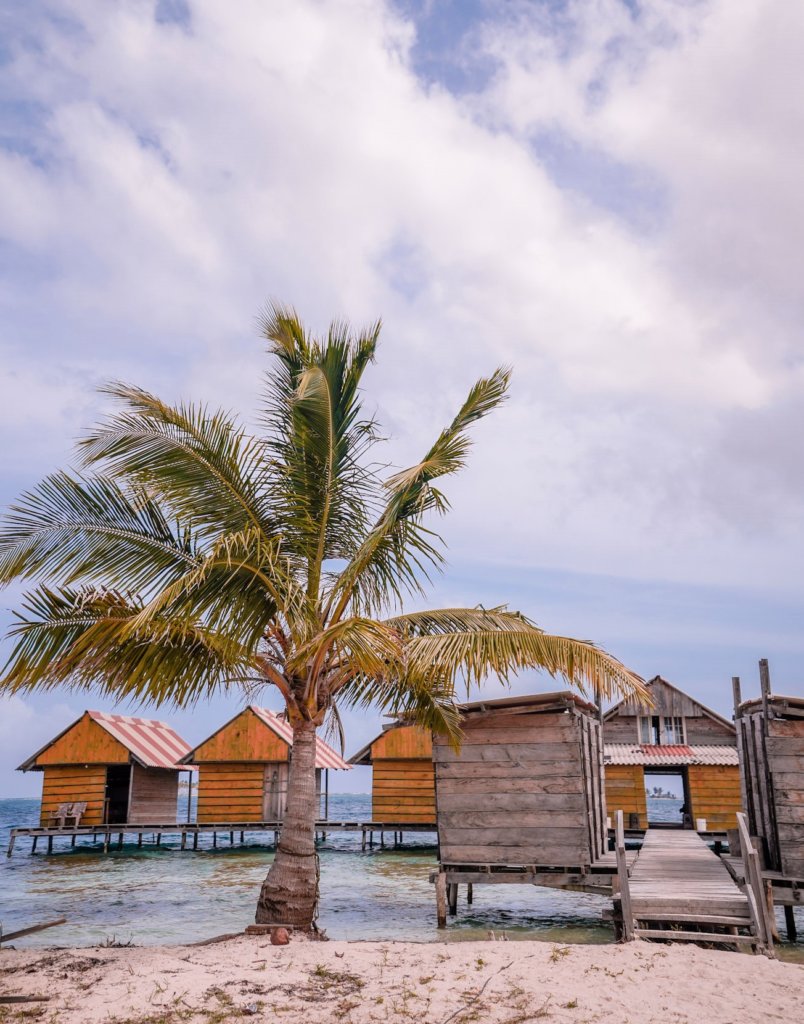 Sleep in an Overwater Bungalow
I absolutely loved sleeping in an overwater bungalow! Falling asleep surrounded by the sounds of crashing waves was beyond peaceful. I didn't know in advance how much I would enjoy this.
There are a couple of spots where you can experience overwater bungalows in San Blas. If you want to stay where I did, check out my post on visiting the San Blas Islands.
Tour the Other Islands
You will also have the option of visiting other islands. If you book a day tour, expect to visit a few of them. If you stay overnight on one island, expect to tour several others. You can book this all as a packaged deal or through a separate tour company. More info in the post linked above.
Relax – wifi and electricity free
Having no wifi and little-to-no-electricity added to the relaxation tenfold.
Expect to be cut off from the outside world. Bring books, a beach towel, a journal, or games if you're with a group. Embrace the lack of connectivity.
Where to Stay in San Blas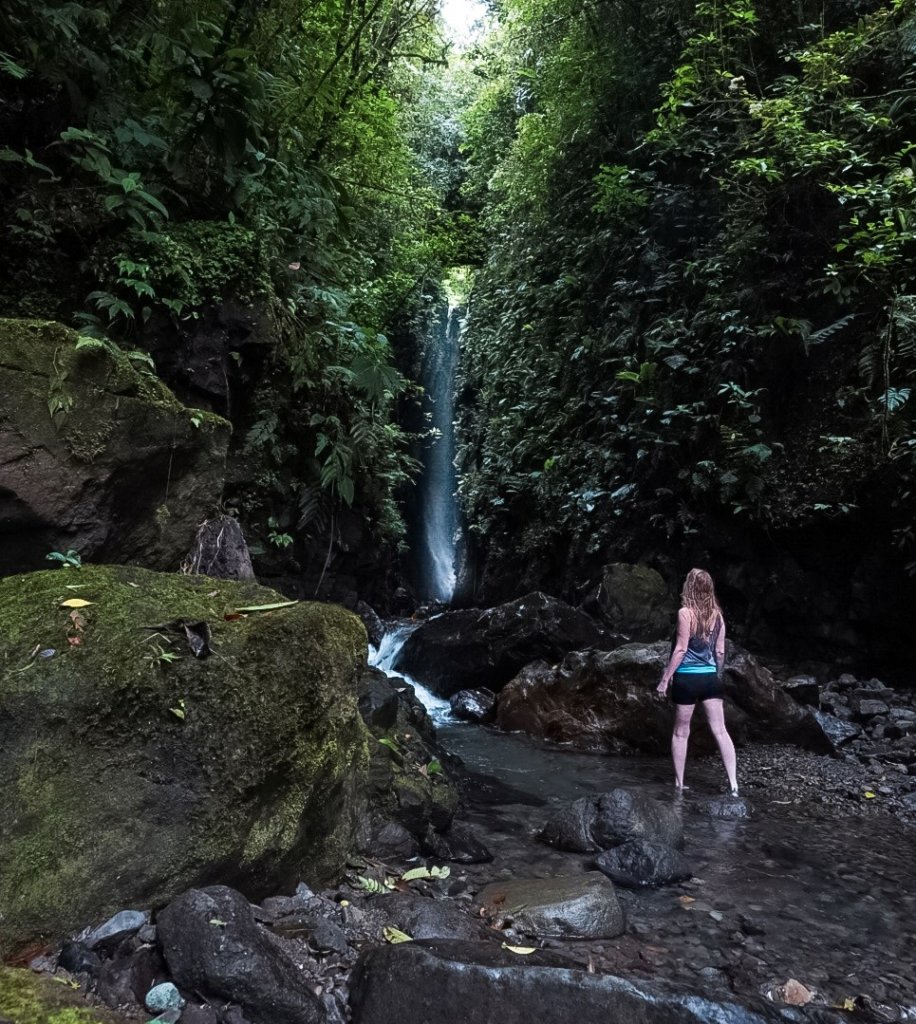 Chiriqui and the Cloud Forest
Exploring Hornito was another highlight during my trip to Panama. I was determined to add the city, the islands, and the mountains / cloud forest to my Panama itinerary and I'm so thankful that I did.
The lush greenery of the jungle is such a stark contrast to the other areas mentioned above. In my opinion, no Panama trip is complete unless you experience each of them.
Things to Do in Chiriqui
Hike to cascada celestina
The Celestine Waterfall hike was unforgettable. It's super short, but meanders through the stream that the waterfall flows into. (Yes, you will need some amphibious hiking sandals, and those are my favorite ones.)
The short trek to the waterfall and back showcases Panama's untouched natural beauty.
cliff jump at gualaca
The small town of Gualaca is home to a popular spot for locals (and travelers) to go cliff jumping. Buses regularly make stops in the small town, and the cliffs are just a 10 minute walk from where you're let off in town.
Anyone who dares can jump directly off of the cliff into the water below. I'll give you one guess if I dared.
It's a lot hotter in Gualaca than in the cloud forest, so dress in layers. Bathing suits for cliff jumping and long pants / rain shell for the cloud forest.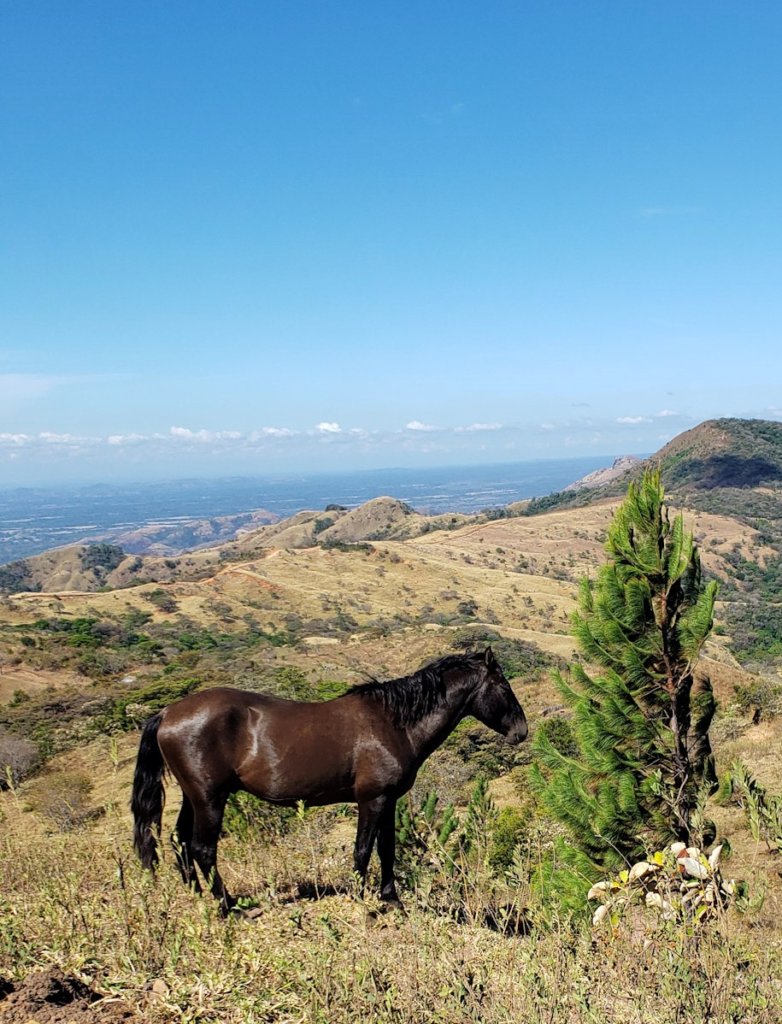 visit a local farm
This is an experience I was able to arrange trough my accomodation. Me and three other people that I met the day prior went on a two hour horse ride to and from a local family's farm in the mountains. It was so cool to get a glimpse of how these local farmers lived – completely self-sustaining, they raised their own cattle and grew their own vegetables and made their own juice.
So fun! What an experience – the friendliest of people.
Where to Stay in Chiriqui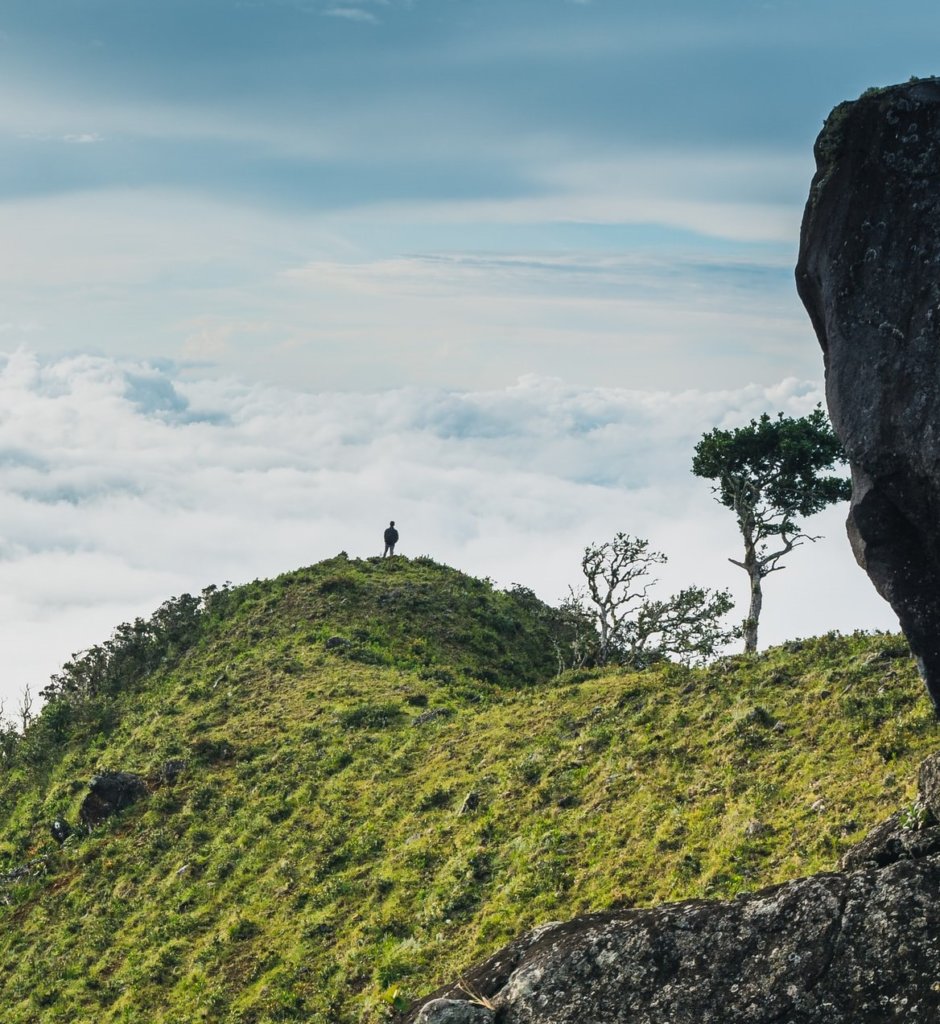 Boquete
Just 37 miles from the Costa Rican border, Boquete is fast-becoming the place to be for American retiree expats. Also situated within the Chiriqui Province, Boquete is nestled between mountains and lush forests and is about midway between both oceans, to the east and west.
It's not hard to understand why Boquete became such a popular spot – the lush landscape, the cheap cost of living, and the relaxed atmosphere all add to a wonderful quality of life. If you ask those who live here, they'll tell you that Boquete is one of the best places to visit in all of Panama!
Things to Do in Boquete
Climb Volcan Baru
Parque Nacional Volcan Baru is one of the best places to visit while in Boquete, Panama. Travelers can embark on a midnight hike to reach the summit in time to watch the sunrise.
From the top, both the Pacific Ocean and the Caribbean Sea are visible at the same time. The clouds hover below you. And,once you reach flat ground again, plenty of delicious cafes awat you with filling breakfasts.
Bonus tip: If you want that view but can't fathom a midnight hike, some tour companies provide 4WD service to the top.
adventure experiences
Go ziplining or rafting!
The ziplining is of course incredible, as the views can't be beat. Ziplining is a popular thing to do while in Boquete, so if it strikes your fancy, give it a try.
The Chiriqui Viejo River is a popular place for rafting.Boquete Outdoor Adventures runs guided rafting trips led by experts.
Where to Stay in Boquete
Bocas del Toro
Bocas del Toro is "the other" island group outside of San Blas. In truth there are many more, but these are the two that are easiest for tourists to get too. But, that doesn't mean without effort.
Bocas is more for the party crowd, and San Blas is more for the relaxed crowd. There are exceptions to both of these qualifications, but this is a good way to sum it up.
explore bocas town
Bocas Town is full of tasty restaurants, boutique shops, art galleries, and locals. You can easily spend a few hours to a full day exploring the town and popping into the shops. Restaurants line the streets so you'll never go hungry.
If you're heading out to more remote islands, you'll want to stock up on snacks and goods here.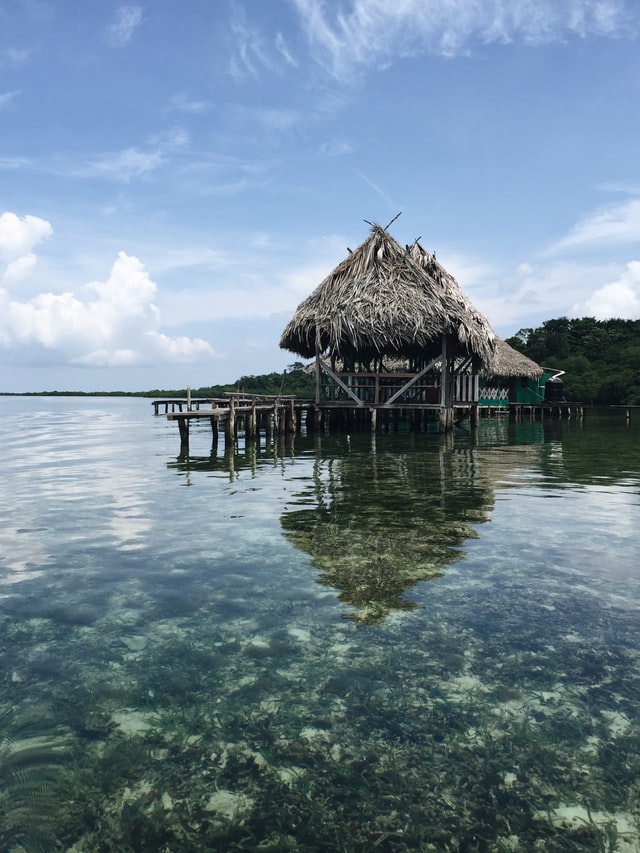 party until the sun comes up
Bocas del Toro is well know for what is called "Filthy Fridays" – a collection of clubs and bars that basically help you party until dawn.
Being more of a nature gal myself (i.e. "boring" LOL!) I did not check out Filthy Fridays. But if you're with a group or just like a party in general, you would probably enjoy this.
Visit islas zapatillas
If you're in Bocas but want to experience a more pristine and natural island, take a day tour to Islas Zapatillas. The gorgeous water, tall palm trees, and long stretches of sand – sand blaring music – won't disappoint.
Where to Stay in Bocas del Toro
***
These are hands down the best places to visit in Panama! There is a reason that they are so popular.
If you are looking for a taste of city, beach, jugnle and mountains all wrapped up in one trip, then Panama is the place for you.
Pin Me for Later!