Is travel to Panama safe for tourists? Let's talk about how to stay safe on your trip to Panama – whether you are a solo female traveler, a group, or family, these travel tips will set you up for safety.
Pin Me for Later!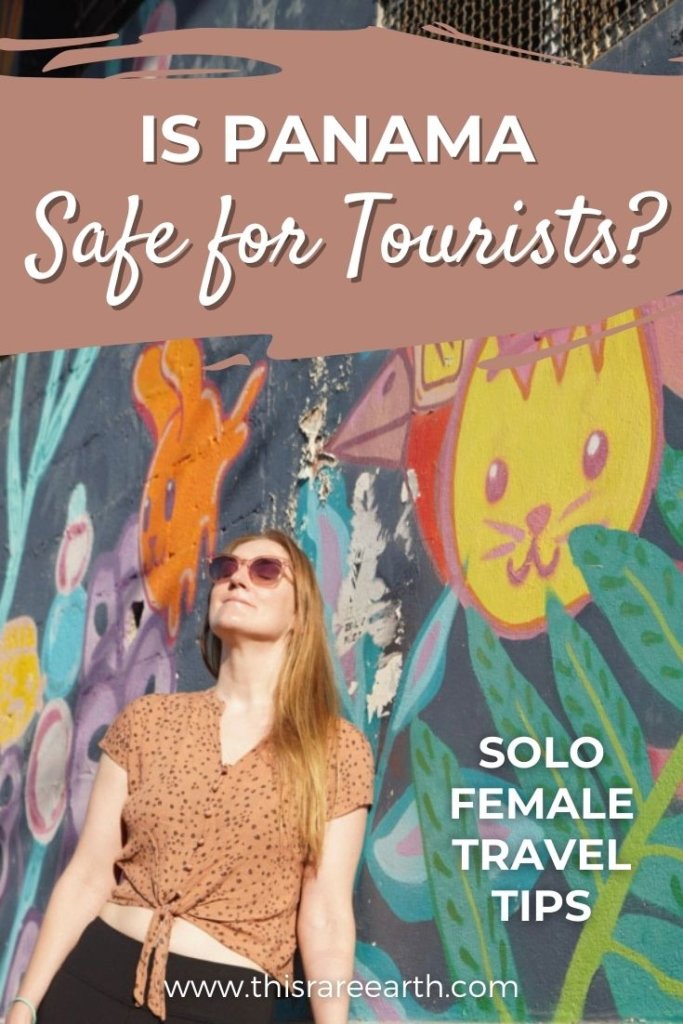 You really don't hear too much about Panama travel in the United States, do you? The more-popular Central American locations of Costa Rica and Mexico seem to get all the hype.
So when I decided to pack my bags for Panama, I wasn't completely sure what to expect.
Is Panama safe for tourists? Is Panama a hassle for solo female travel? And, what is there to do in Panama? were questions that I received multiple times over before my trip.
Well, now that I've returned from my trip, I'm ready to share the dirt on what it's like to travel as a solo female in Panama, and if Panama is safe in general. I've got a lot to share!
You May Also Like: What To Wear in Panama: A Packing List for Women
Is Panama Safe for Tourists? And Other Solo Female Travel Tips
Right off the bat, I'll share with you my "travel style" and a bit of my background in this region. I used to live in Costa Rica many years back, so I will say that I'm pretty comfortable with Central America in general.
I used to speak Spanish pretty fluently, though I'm sad to say my Spanish language skills seem to getting worse every year. I've been traveling more heavily in the Middle East and Asia lately, so I've definitely not had much chance to practice.
When I was planning my trip, I actually had a bit of trouble researching various regions and mapping out the places to see in Panama. It seemed like a lot of information was very surface-level and didn't thoroughly explain any of the details.
In this article, I'd like to dig deep on Panama safety and give you tips on travel as a solo female so that you, too, can have a safe and relaxing visit to Panama.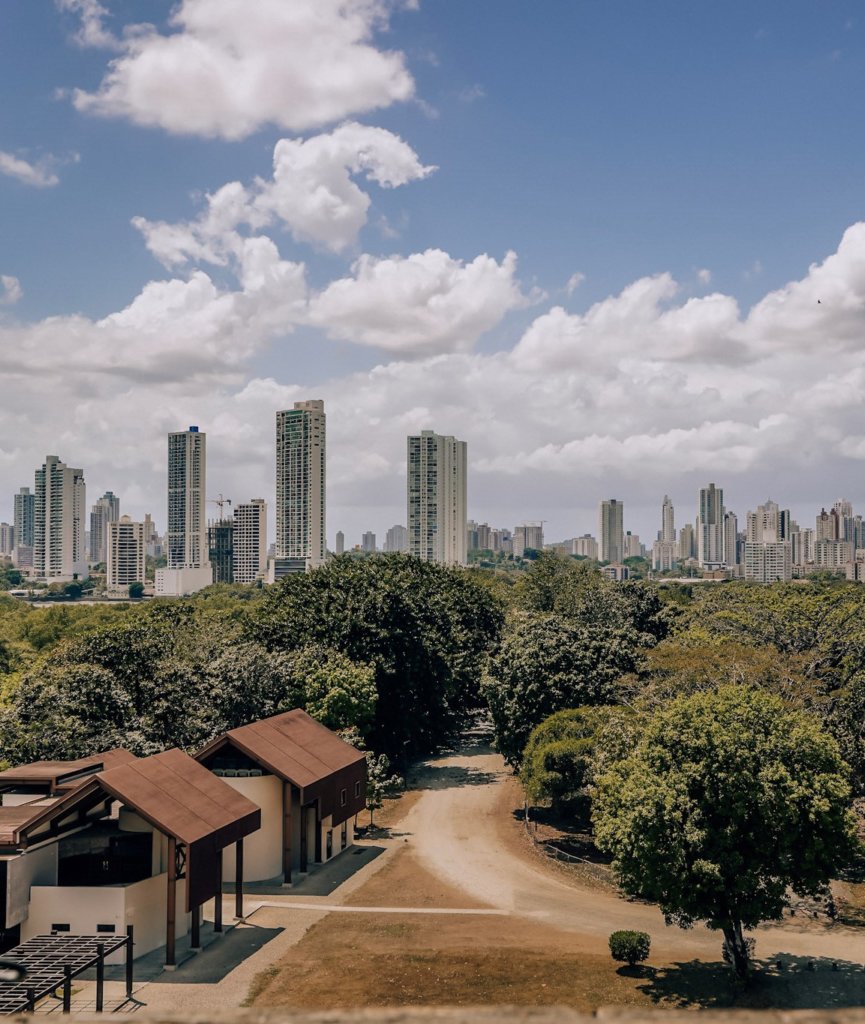 Panama Safety Information
The good news is, Panama consistently ranks as one of the safest countries in all of Central and Latin America. It's a pretty calm country, and loads of expats are flocking to a couple of distinct regions because of this reason (among others).
Panama has closer ties with the United States than I'd realized, and even uses the US Dollar as their main form of currency. Paper currency will all be in USD – even that which you take out from the ATM – but coins tend to be in Balboa.
Panama is both economically and politically stable, but you will notice vast differences in wealth and poverty if you travel the country at length.
Before any trip, it is always wise to look into what current events may be happening as we know that things can change quickly around the world.
You May Also Like: A Panama Itinerary for 7 or 10 Days
Let's Talk About Crime in Panama.
While the country is in general very safe, that doesn't mean that there is no crime.
Violent crime against tourists is rare. Petty crime, like thefts and robberies, are more common. Panama, like anywhere in the world you may visit, has some areas that are considered more safe and some areas that are considered more seedy.
The majority of the country is peaceful and safe. But, activities like drug trafficking, kidnapping, and gang violence do exist, much of it near the border shared with Colombia.
Specific Areas to Avoid in Panama:
The Darien Province Caribbean Coast (Drug Trafficking)
The Mosquito Gulf (Drug Trafficking)
Colon (Gang Activity and Street Crime)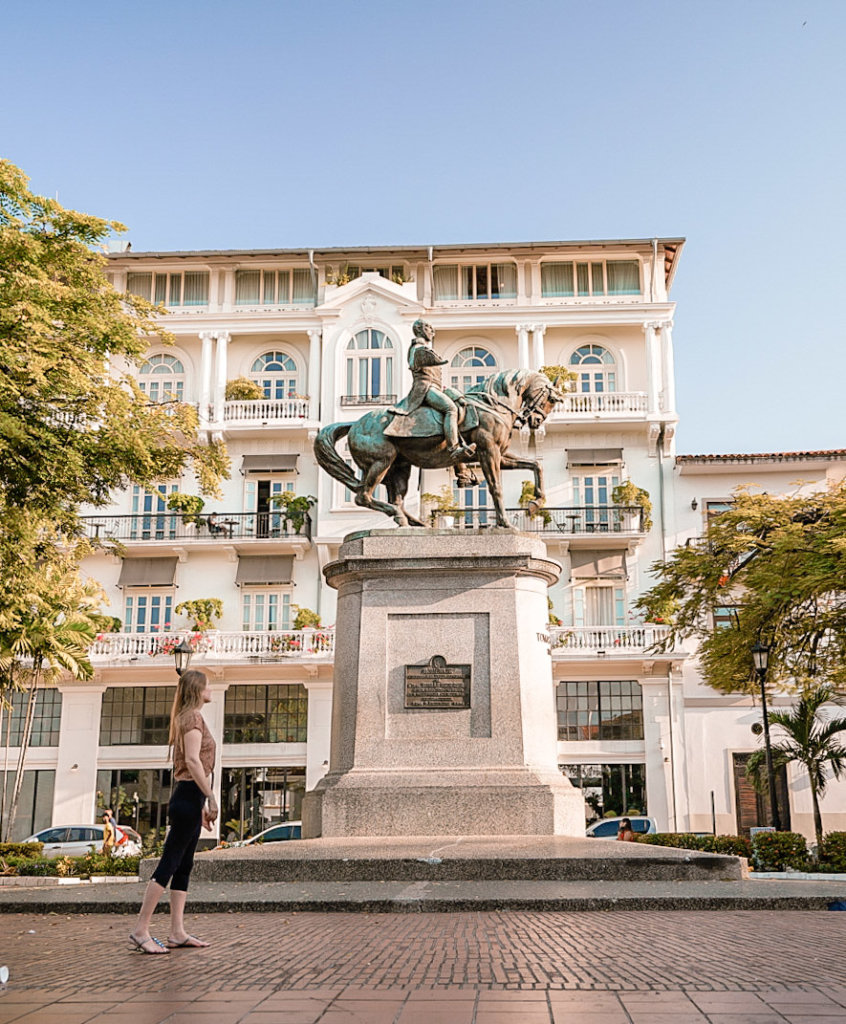 Is Panama City, Panama Safe for Tourists?
Most of the areas you'll find yourself visiting in Panama City are safe. The areas surrounding the Panama Canal and the collection of streets known as Casco Viejo are all safe to walk around, even as a solo female. (Casco Viejo contains many of the restaurants and hotels that tourists flock to. It is a very walkable area – more info can be found through my link above.)
However, just outside of Casco Viejo, you will find some seedier areas.
As the early riser that I am when I travel, I took some sunrise strolls through Casco Viejo and did find myself wandering into the El Chorrillio neighborhood in no time. Just outside of the restored facades of the old town is the poverty-stricken and crime ridden blocks.
Now, I was here when the town was still sleeping. So I had no issues whatsoever, and even got to find some fun graffiti and meet all of the street cats. But, I am not blind to the fact that the crime from El Chorrillio can spill over into Casco Viejo.
Best to not wander through the seedier areas at night. You will notice, though, that there is an obvious police presence in Casco Viejo.
You May Also Like: Things to Do in Panama City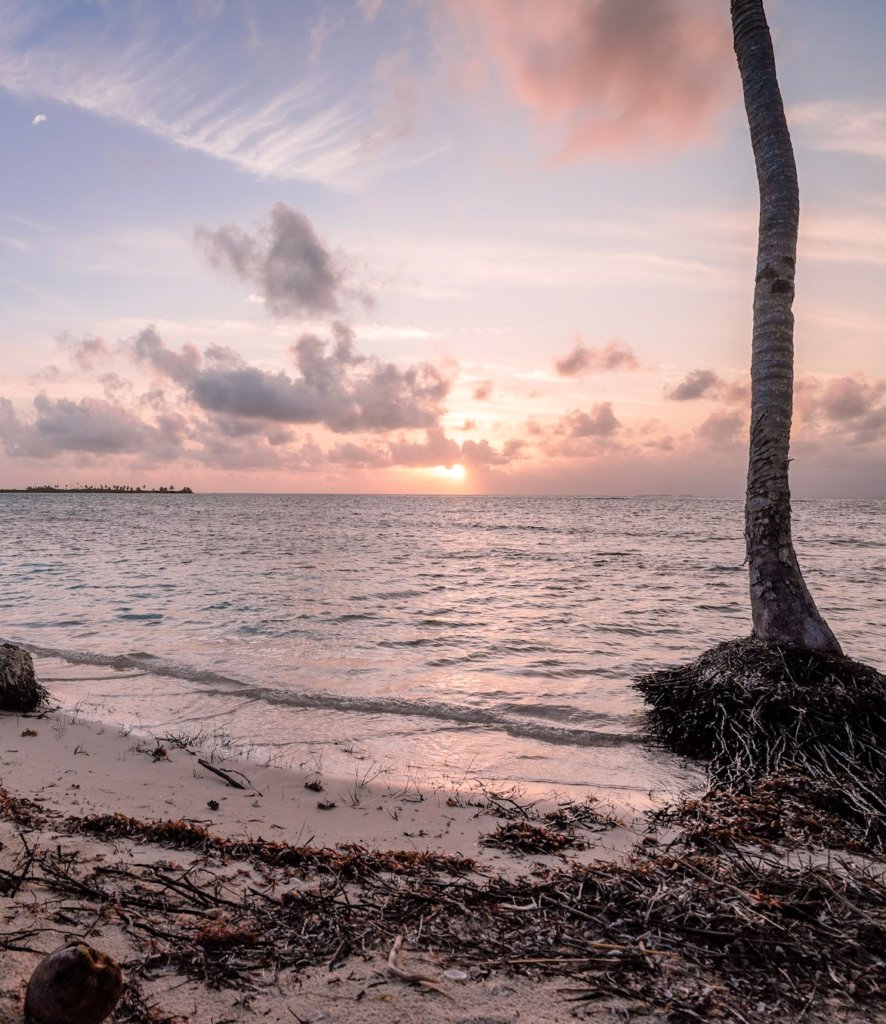 What is it Like to Solo Female Travel in Panama?
Honestly it was quite calm.
I found Panama to be a pleasant place to walk around solo. I received way less of the catcalls that I am all too familiar with from my time in Costa Rica and other northern neighbors.
The worst that I experienced were just a few of the typical hiss hiss sound you'll here all over Central America, which I just ignored. And, on my very last day, I had a scenario that made me laugh.
I was walking back from a convenience store solo, and I hear a guy yell out to me "Congratulations!" I just keep walking because I'm not in the mood to engage. He continues "You look very good." I ignore. Then, "Do you need a ride?"
Farther down the road he catches up to me. Pulls his car off the road and onto the shoulder, blocking my path. "Hello!" he says after I've already walked past the open window. Then, "Okay, thank you," and he pulls off.
I laughed to myself because it was the most polite harassment I've experienced in a long time, LOL. And, that was the "worst" of it!
I walked around every town and area I visited solo, and 95% of the time, the men just passed by me without any excitement. Easy peasy.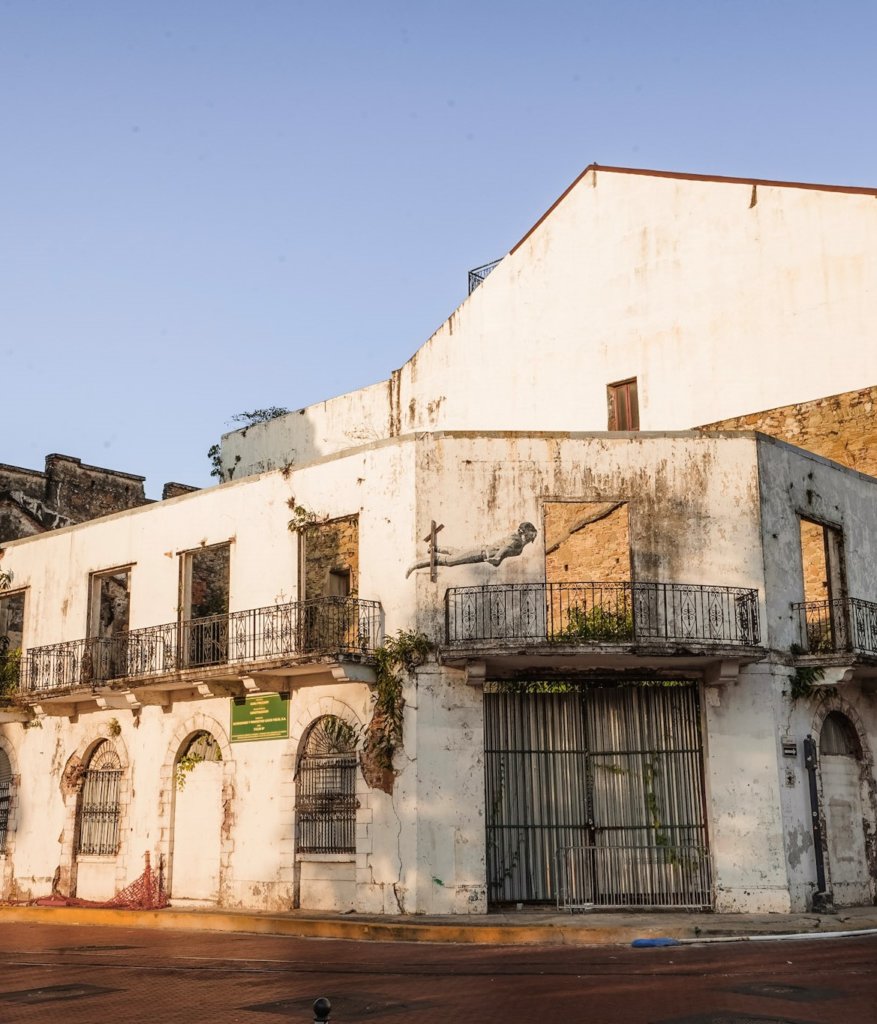 Annoyances and Scams
The only real scam that I ran into (as did several other travelers I met in Chiriqui) was on the buses.
Know your fare ahead of time. Several times, all four of us had run into the bus staff trying to charge us more than the ticket price. I had this happen on the actual bs in David, as did the other three, but one gal even had it happen at the main bus terminal at the ticket counter.
So, before you fork over any cash, check the signage. You will see the cost written for most destinations clearly on the wall. Check it first, go to the counter, and hold your ground if they give you a different number.
You May Also Like: A Complete Panama Travel Guide
General Tips for Safe Travel in Panama
Panama is safe for tourists in general. However, these tips will help to minimize any possible hassles and hiccups.
Show respect to local Panamanians and other travelers. This will go a long way in being treated with respect, yourself.
Use Uber around Panama City rather than cabs when possible. I hate to discourage business from the taxi drivers, but 100% of the time, my Uber's were cheaper than what the taxi quotes would be. You do need to haggle for taxis as there are no meters in Panama.
That said, if you do se a taxi, agree to a price before getting into the car or accepting a service.
Don't wear flashy jewelry or clothing.
Panama is actually not as cheap as you would expect. Use a credit card when possible, but you will need to carry cash for some services. I was surprised at how many businesses and services were fully cash based. Still, don't carry loads of bills on you. (Check out my post on how to keep money safe while traveling for loads of useful info).
Don't leave purses and bags unattended.
You actually can drink the water in much of Panama! So that's awesome. Just keep refilling your bottles.
Research the neighborhoods and areas before booking your hotels. Avoid walking alone late at night, especially in questionable areas.
If you are the unfortunate victim of a crime, do make a police report. If it is a serious crime, consider contacting your Embassy in Panama City.
Consider buying travel insurance if you plan to take part in any adventurous activities or travel to remote regions.
If you plan to hike alone like I did, make sure you a) know where you are going and how to navigate the bus system; b) mention to a hotel or hostel staff where you are heading. Actually, these go for group hikes, also.
Panama Basics
Languages: Primarily Spanish, but also English and Indigenous Languages in areas like San Blas.
Economy: Panama's Economy is very stable. It is largely based on services like operating the Panama Canal, container ports, and tourism.
Currency: The United States Dollar
Location: Panama is the southernmost country in Central America. Costa Rica is directly to the North and Colombia is directly to the South.
Useful Contacts and Numbers in Panama:
Emergency 911
Tourist Police in Panama City 104
Ambulance 103
Fire Station 103
***
Honestly, my trip went as smooth as possible in terms of safety. I had a few other hiccups in terms of itinerary and planning, but nothing that didn't get resolved fairly easily.
If you are a smart and courteous traveler then you should find that Panama is safe for tourists! Even solo females and solo travelers in general should have no problems in Panama if you keep your wits about you.
The Panamanian people are so warm and welcoming that I have not one safety concern to report.
If you are building your Panama itinerary, check out the following posts!
Pin Me for Later!