If you are traveling as a solo female, these taxi safety tips will set you up for a hassle-free ride. Here are all the ways you can ensure a safe taxi ride!
Pin Me for Later!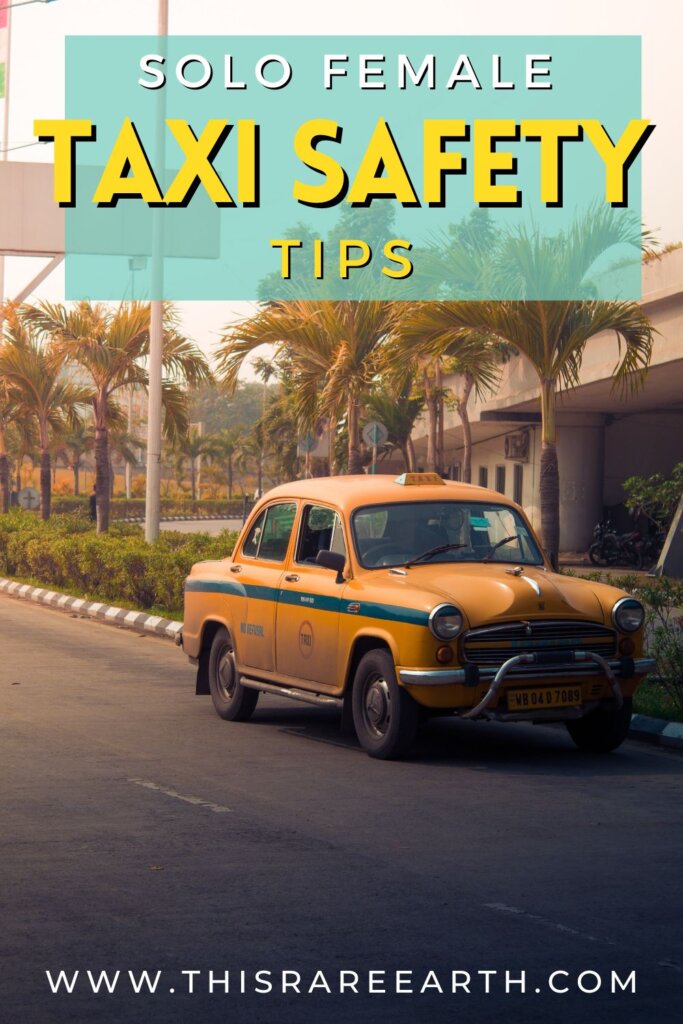 This may seem like a strange topic to write an entire post about, but sometimes its the most benign actions that we neglect to prepare for. I mean, taking a taxi should be easy, right?
Any solo female traveler knows that we need to have safety at the forefront of our minds in almost anything we do. While most drivers are normal people just trying to earn a living, I have run into a few bad eggs here and there that have inspired this post.
Which bad eggs, you ask?
In Egypt, I had a driver follow me into my hotel demanding a better tip and a good review. In Armenia, I had a driver who wanted me to get a little too comfortable with him. And, in Panama, Serbia, and many other countries, I've had drivers try and massively overcharge me.
While I've thankfully left all of these experiences safe and unscathed, I'd like to lay out some taxi safety tips for my fellow solo female travelers, so that you all can remain unscathed, too! Let's dive in.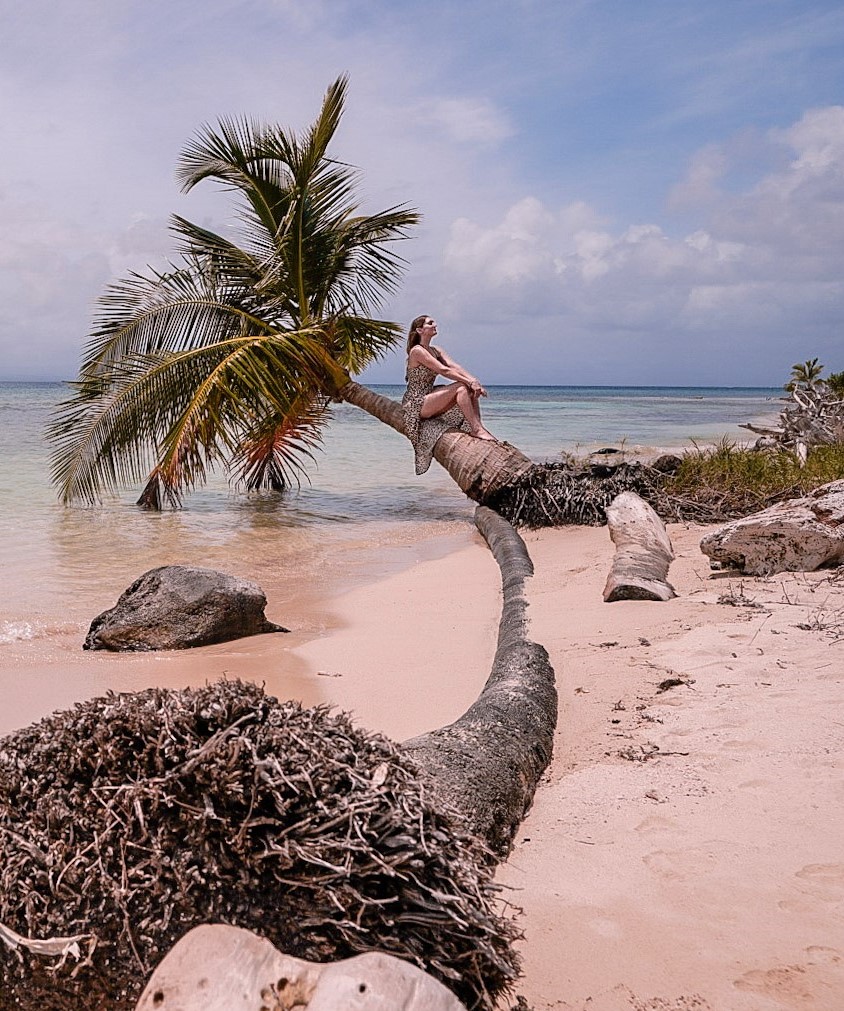 Taxi Safety Tips for Females
Taking a taxi seems like one of the safest options for solo females to get around – amiright? After all, you can avoid the crowds and save time when hiring a driver.
Unfortunately, us females face some unique safety risks each and every time we hire a taxi. We are choosing to be alone, in an enclosed space, with – most likely – a man we don't know. Safety can be a real concern.
Taxis are of course convenient and sometimes necessary, so no solo female traveler should ever feel like they need to outright avoid them. Rather, us ladies just need to make a few simple decisions that can keep the ride professional, friendly, and hassle-free.
I've laid out all of the considerations for solo female taxi safety below.
You May Also Like: You are a Badass if you Solo Female Travel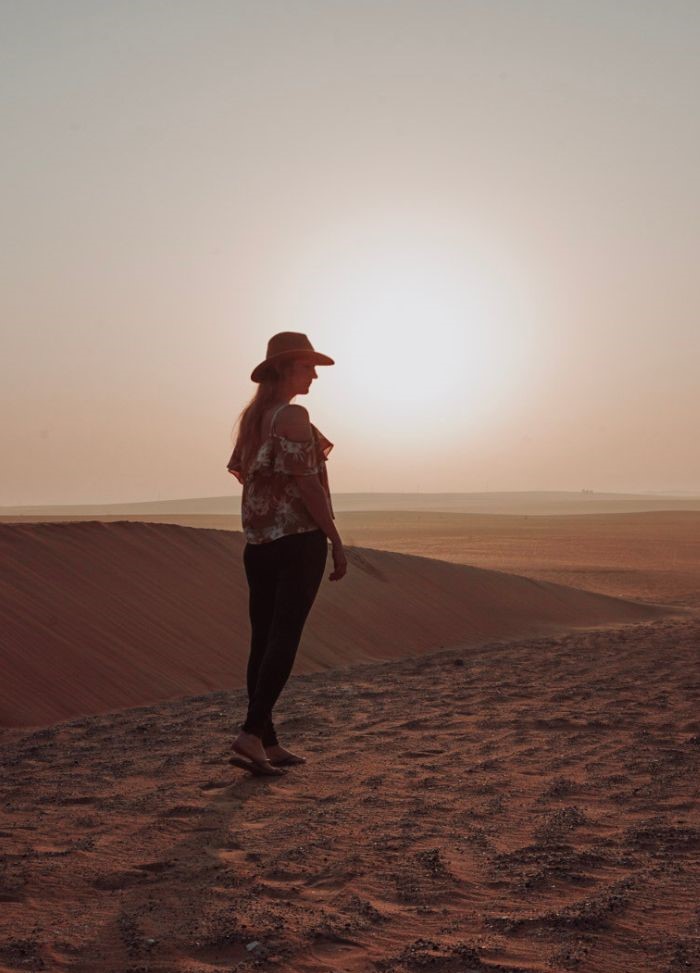 1. Use rideshare apps when possible.
Apologies in advance to all the taxi drivers out there, but I choose rideshare apps over taxis nearly 100% of the time. They are generally cheaper, and also safer, as I will illustrate below.
Rideshare apps work the same all over the world. You use an app to hire a registered driver who takes you to your destination for a predetermined price, which is calculated by the app.
This is extremely helpful for so many reasons! For one, you know the price outright. There is no haggling and no time wasted looking up fair prices or arguing about the meter. You also don't need to navigate any potential language barriers, since the price and address are clearly listed.
But more importantly, you have a digital record of who your driver is both during and after the ride. If anything were to go awry, you have their name, license plate, and a way to report them. Since the driver also knows this, I believe they are more likely to behave.
One inconvenience you might encounter when using rideshare apps all over the world is that you typically need to download different apps in different regions.
While Uber is available in places like Cairo and Dubai, in Yerevan and Tbilisi you need Yandex. And, in Malaysia you need Grab. The list goes on and on. Seriously, if you could only see the graveyard of rideshare apps on my phone, you would have a laugh.
Note that you will need a working phone to use these apps. Wifi is okay, but I would suggest mobile data or a local SIM so that your phone works while in the car and not just at your starting or ending point.
And, if rideshare apps are not an option for one reason or another, then its time for the taxis.
You May Also Like: The Best Travel Apps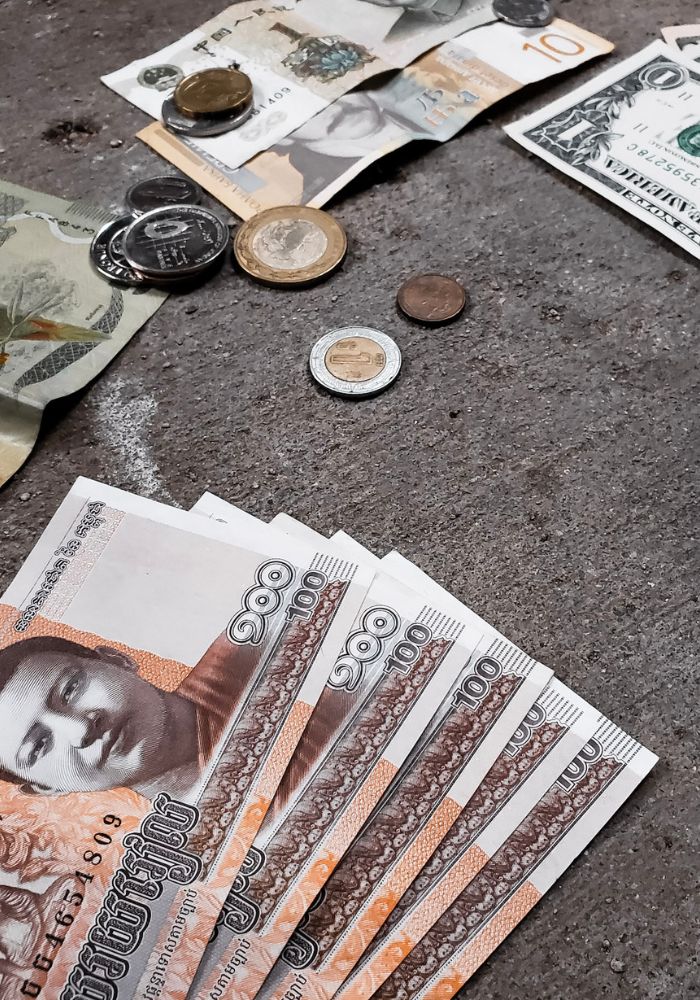 2. Always agree on a price before getting in.
In some locations around the world, metered taxis are required by the government. In other locations, it is customary to haggle for the price of the ride. Be sure to research your destination ahead of time to know which to expect.
When I am hiring a taxi in a place where I know I need to haggle, I try to research a fair price from Point A to Point B before the haggling begins. And, when I know the fare is too high, I am prepared to walk away and find a more fair driver.
3. Carry cash and small bills.
In the USA, many taxi cabs these das accept credit cards. However, that is not the case in many other parts of the world.
Make sure you have cash on hand to pay for the fare. It is also a great idea to carry small bills. These will come in handy if a) you are in a place where tipping your driver is customary, and b) you need to pay with the exact amount.
Sometimes taxi drivers cannot break large bills, and sometimes they just say they can't break large bills, hoping you'll leave the remaining amount.
If it's a fair amount, great! But if they are trying to extort a huge tip from you or legitimately don't have change, then paying with the exact amount will get you out of there sans negotiating.
You May Also Like: How to Keep Money Safe While Traveling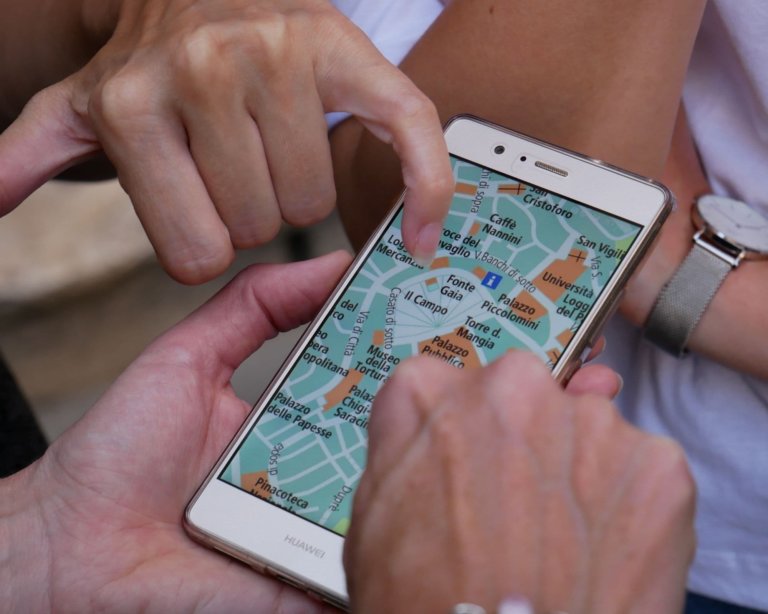 4. Turn on Google Maps.
If you are traveling in a place you are not familiar with, and therefore don't know the roads, one of my top taxi safety tips is to turn on Google Maps and track the ride yourself.
By using your own phone to monitor the route, you are able to see in real-time if the driver is making any unnecessary detours to jack up the price or driving to any location other than the one you have stated.
If you think your driver is going in the wrong direction, speak up. I've actually had this happen before and when I spoke up, it was immediately corrected.
You May Also Like: 10 Reasons to Travel Alone This Year
5. Be sure you're hiring an official taxi.
If you're traveling as a solo female, it's a great idea to only use an official taxi. Your safety might depend on it.
Official taxis are licensed and will always have defining features, whether its the color or the company. The exact features depend on the country, so be sure to check those details ahead of time. Airports often have official rides as well, which you will see lined up in the Taxi row waiting for passengers.
Non-official taxis are typically drivers who are unaffiliated with any company, city, or entity. They approach tourists and often quote a too-high price. Sometimes they grab your luggage to "help" you, while really forcing you to follow them to their car rather than shop round.
While I've used these types of drivers many times in the past, its a good idea not to when you're solo. You'll avoid placing yourself in a potentially dangerous situation by entering a stranger's private car.
If you were unlucky enough to choose a driver with bad intentions, or if anything were to go wrong, the driver is less likely to fear consequences like losing his taxi license or job. Therefore, it's best to avoid unofficial rides in unfamiliar places, particularly for solo females.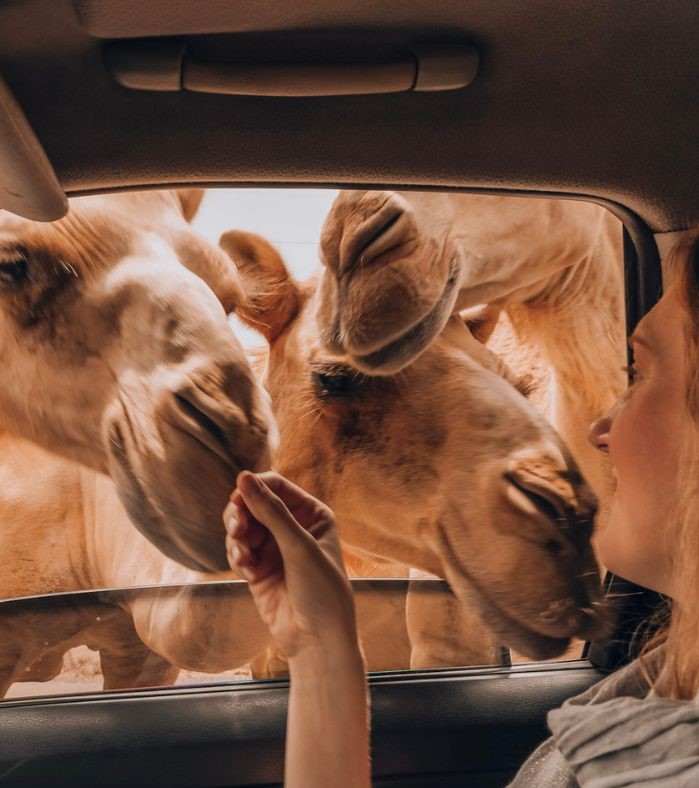 6. Record the license and any official paperwork.
Since we've already mentioned that rideshare apps hold all of your drivers details, it's a great idea to mimic this manually when hiring a taxi solo. The license plate number or the driver's official taxi license are two of the most important pieces of information you can have in the event that you need to report any problem.
Snap a photo of the license pate and actively check for the drivers info in the cab. It is not always available, but in some places like Thailand, drivers are required to post their taxi license number in the car.
As a sidenote, if the driver sees you paying attention, they may be less likely to act in any unsavory ways, if that were their intention.
7. Always sit in the back seat.
In some countries, it is perfectly normal and acceptable for a passenger to sit in the front seat of a taxi. For solo females, I highly discourage this in the interest of staying safe.
Always sit in the back seat of the taxi, even if your driver insists otherwise. Oddly enough, I have had many drivers in many countries insist that I sit in the front. I always decline, sometimes repeatedly.
I've learned that even if the driver has the best of intentions, it is just not a good idea.
Sitting in the back seat can prevent unwanted attention or sexual advances from any driver who has the wrong idea about you. It also places you far enough away that the driver can't easily touch your leg or arm, etc. Remember that in some regions, like the Middle East, it is just not that common to see a woman traveling solo.
When you're traveling alone, it's best to do everything in your power to avoid being placed in unwanted situations before they begin. While its not exactly fair, its a fact we need to prepare for.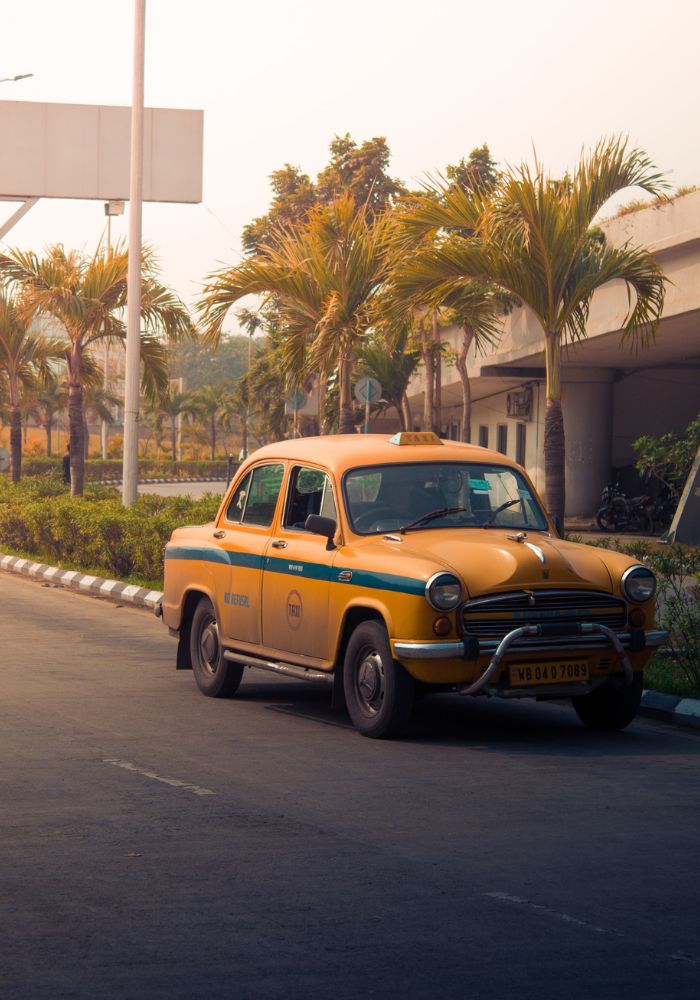 8. Save emergency numbers in your phone.
This is a great thing to do before you travel in general.
Look up a few key numbers at your destination and register them into your phone. Some good examples are: the local police; the tourist police; your hotel or guesthouse; any tour operators if applicable.
You can also "favorite" certain contacts from back home so that they are easily accessible with the touch of a single button. The pries for international calls are not always ideal, but in a pinch, you want to be able to reach people quickly.
You May Also Like: A Pre-Travel Checklist for Any Vacation
9. Learn a few important phrases in the local language.
I've frequently traveled in locations where English is not widely spoken. And, I've definitely had many a cab driver who doesn't speak English, too.
While this is perfectly fine and just a fact of travel (after all, you are in their country!) for taxi safety it's a great idea to learn a few key phrases in the local language. It not only can open you up to some basic interactions with locals, but it can also assist in taxi safety and planning.
For example, some great phrases to study are:
Hello / Goodbye
Yes / No
How much does it cost?
Too expensive
Stop
Please/Thank you.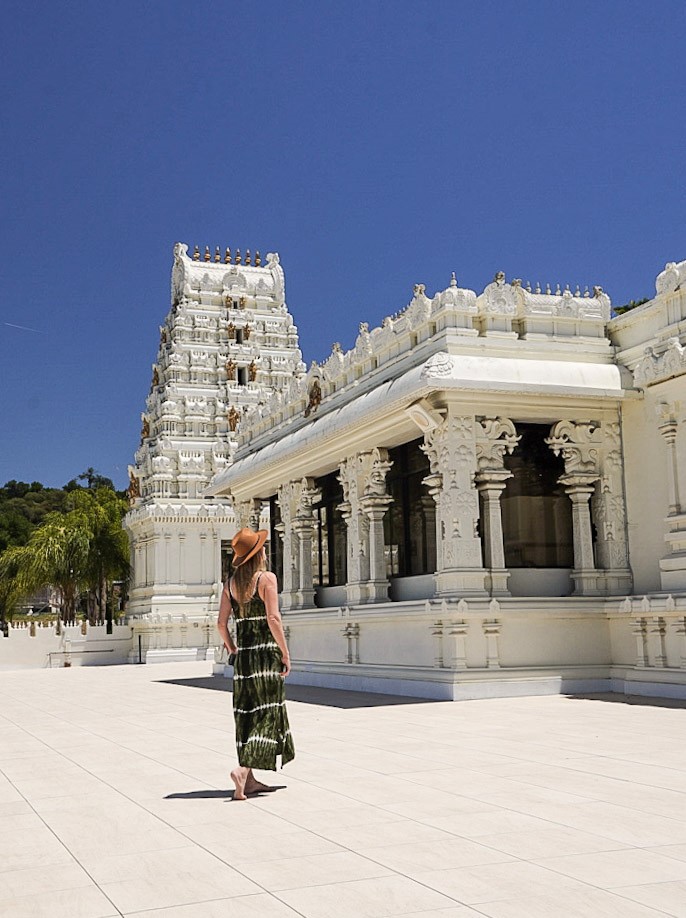 10. Don't advertise that you're alone.
When a driver asks me if I'm traveling alone, I typically say that "I'm meeting my friend." I don't only use this tip with drivers – I use this anytime it seems pertinent. Shopkeepers, people I meet at restaurants or tourist sites, etc.
I like to not advertise to strangers that I'm traveling completely alone. This also applies when I'm riding solo in a taxi.
Always say that you're meeting your friend / boyfriend / brother. Insert any name or relationship that you see fit.
Furthermore, it's a good idea to pretend that you know the area, or that your family is already there. If the driver did have any nefarious intentions, they are less likely to carry them out on someone who has people waiting on them.
I know, I know – it's unkind to assume that every driver or person you meet would take advantage of you. I actually believe that most of them wouldn't.
But the idea is to not even open any window to allow that possibility.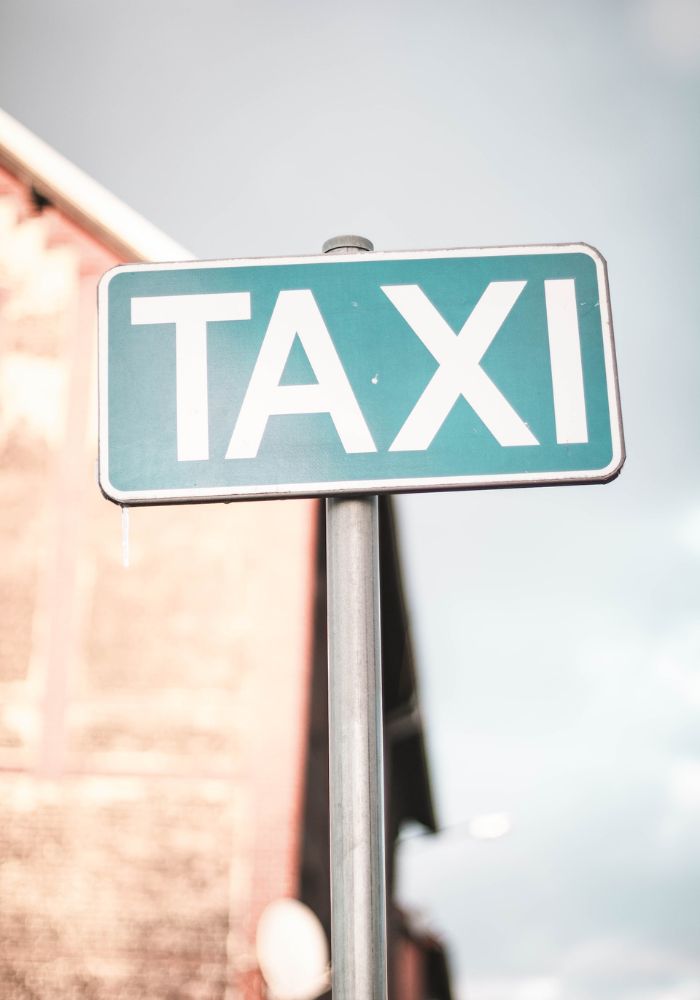 But What if Something Does Go Wrong?
While preparing for a safe taxi experience, we can prepare for every scenario listed here – and yes, it will significantly decrease the chances for anything going wrong. But what to do is something does go wrong?
Call the police. Or, threaten to.
Most drivers who know they actively did something wrong would back down at the prospect of facing the police. Seriously. Nobody in their right mind would risk legal trouble or having their license revoked.
The threat of calling the police will likely be enough to make them back down, but heed the advice above: have the local police number in your phone, and be prepared to use it!
***
If these taxi safety tips seem like overkill, I hear you. I understand.
Do I routinely employ all 10 of these on each ride? Full disclosure, no. All 10 are not always applicable.
But I do always employ any relevant tips here and so far it has kept me safe. I hope these tips also help you prepare for a safe and peaceful ride at your next destination!
Let me know below – have you ever had any taxi mishaps? Would these tips have helped?
Pin Me for Later!