If you are considering visiting Egypt as a solo female traveler, I definitely have some insights for you. Egypt solo travel can be so rewarding! Here is your guide to the excitement – and obstacles – of Egypt solo female travel.
Pin Me for Later!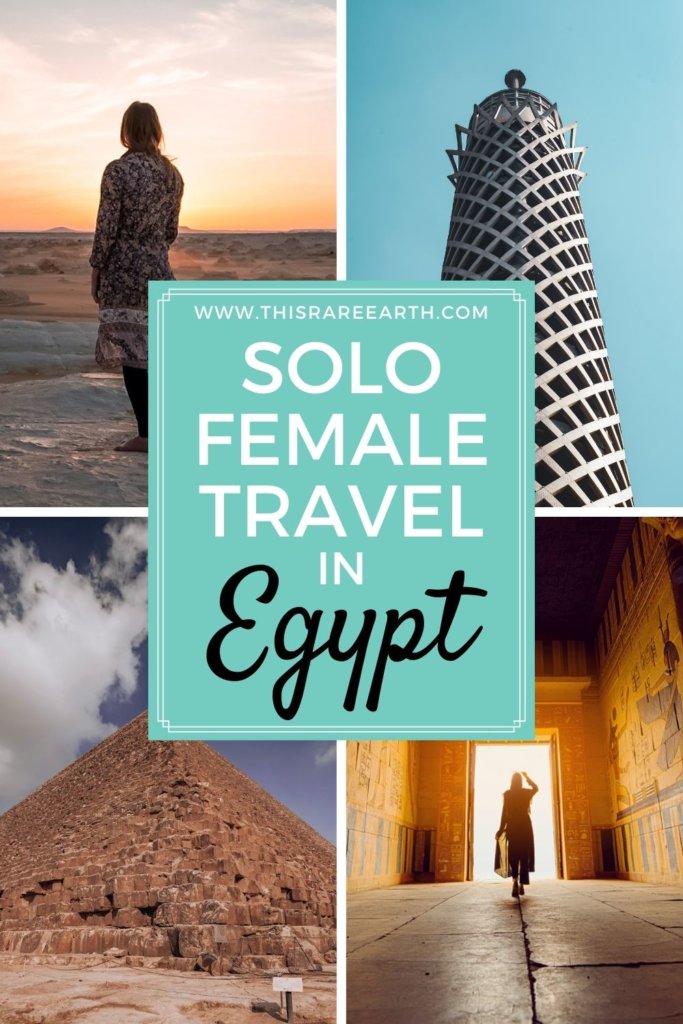 Oh, Egypt. You really did a number on me.
I don't know any other travelers who have visited Egypt as a solo female. I know there are some out there, but none that I am personally acquainted with.
Lucky for me, I am no stranger to solo travel in the Middle East – actually the Middle East is one of my favorite regions to travel on the whole entire globe. So, heading to Egypt solo sounded like a great idea.
Below, I will share my personal experience as a solo female traveler in Egypt, just in case you are considering taking the leap!
Solo Female Travel in Egypt: What It's REALLY Like
Having solo traveled around the Middle East fairly extensively, I like to think I'm pretty fearless when it comes to this region.
However, I won't deny that I didn't know quite what to expect deciding to travel Egypt solo. Rumors run rampant about sexual harassment in Egypt, and I've heard about loads of scams in the country – not to mention political instability and an ongoing threat of terrorism (depending on what region you are in, naturally).
Call me crazy, none of this deterred me. But, I can certainly understand why a solo female traveler (or any solo traveler, for that matter) might feel apprehensive.
I had waited a long time to see the Pyramids of Giza firsthand, and to gaze at the Sphinx, and to bask in the silence of the lava and limestone covered Sahara. I just had to go to Egypt and experience it all for myself.
So, I packed up my bag and off I went.
Here's a collection of my best advice and experiences that I'd like to share with others planning to solo travel Egypt – and particularly other females out there.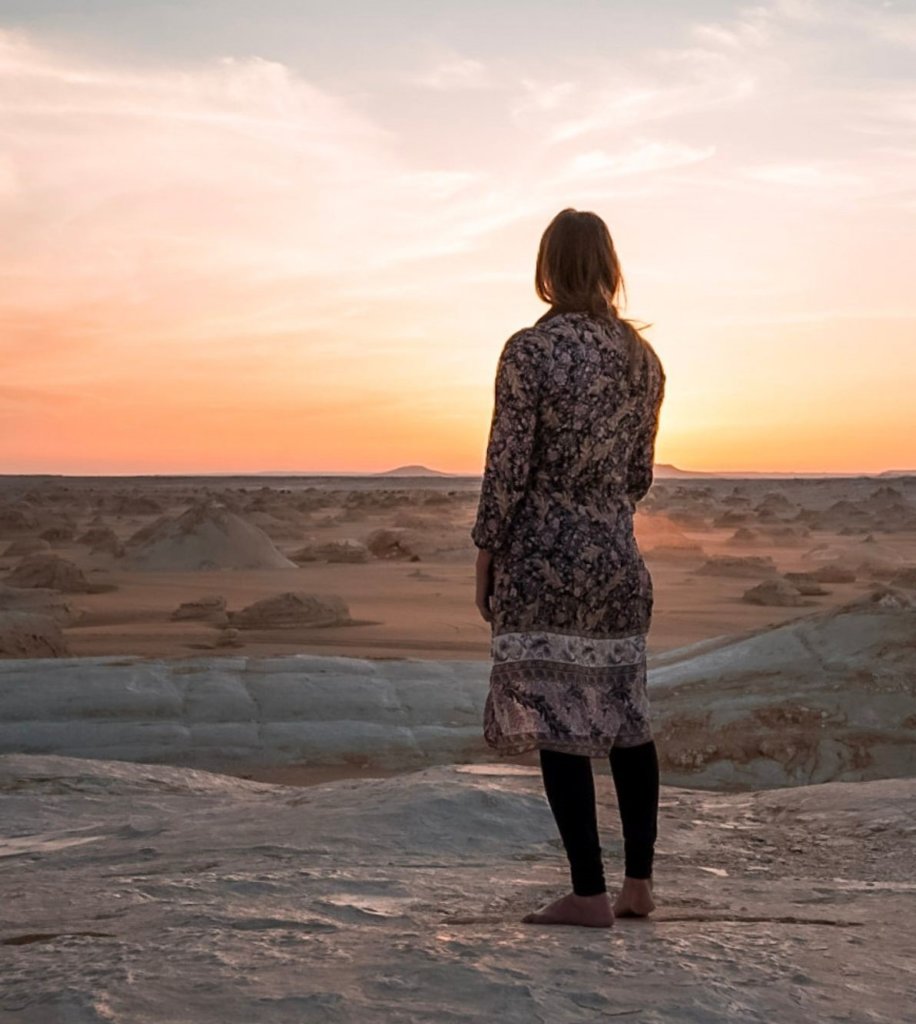 1. You will likely run into some scams, hassles and harassment…
Let's address this one right up front. I did run into a few hassles and scams on my journey in Egypt as a solo traveler, so let's talk about them!
First and foremost, I'd like to acknowledge that none of the examples below are a unique to Egypt, of course. These could happen anywhere.
And, I'm not even sure that each example was the result of me traveling as a solo female in Egypt. Though I would imagine, if you are part of a big tour group, you would be a bit more sheltered from most of the scenarios below.
Scam
I had a man try and double charge me for an entrance fee. While you might be tempted to consider this as an honest mistake, I know for a fact it was not. When I countered that I had already paid, and even showed my receipt, he argued with me several times that I had paid for some other service but not the entrance fee. And, he continued to demand cash.
I stood my ground, because I knew I was right. And little did he know that I had contact info for the man I'd previously paid. His tune sheepishly changed when the man I'd paid had my back, and he was "caught" trying to double charge me.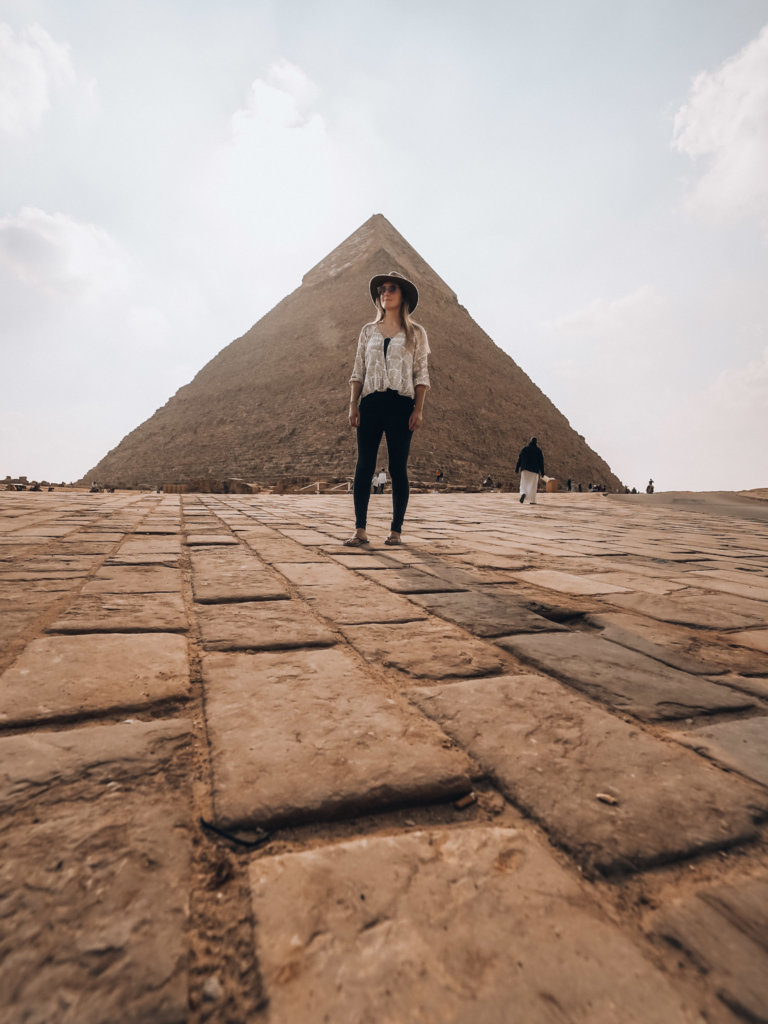 Hassle
I had a hotel employee give someone else a room I had reserved and prepaid in Cairo. This was definitely annoying, as I arrived fairly late after traveling through the desert for several days and I was desperately craving a shower and a good sleep.
I was thankfully provided a different hotel room. However, it was a cheaper option than I'd prepaid, and not an upgrade. It took me many long conversations with three different staff members to eventually get a partial refund.
More annoyingly, the fact that they gave my initial room to someone else left me needing to move rooms each afternoon, since my original three day booking was more or less void. When I'm traveling, I just want to "set and forget" my stuff so I can have all day to explore. But now, I had to be mindful of checkout times and adjust my days accordingly so I could shuffle around ALL. THREE. DAYS.
Side note – I highly recommend booking your rom in advance here. They offer flexible cancellations and competitive pricing – and you can quickly reach customer service if you have a problem.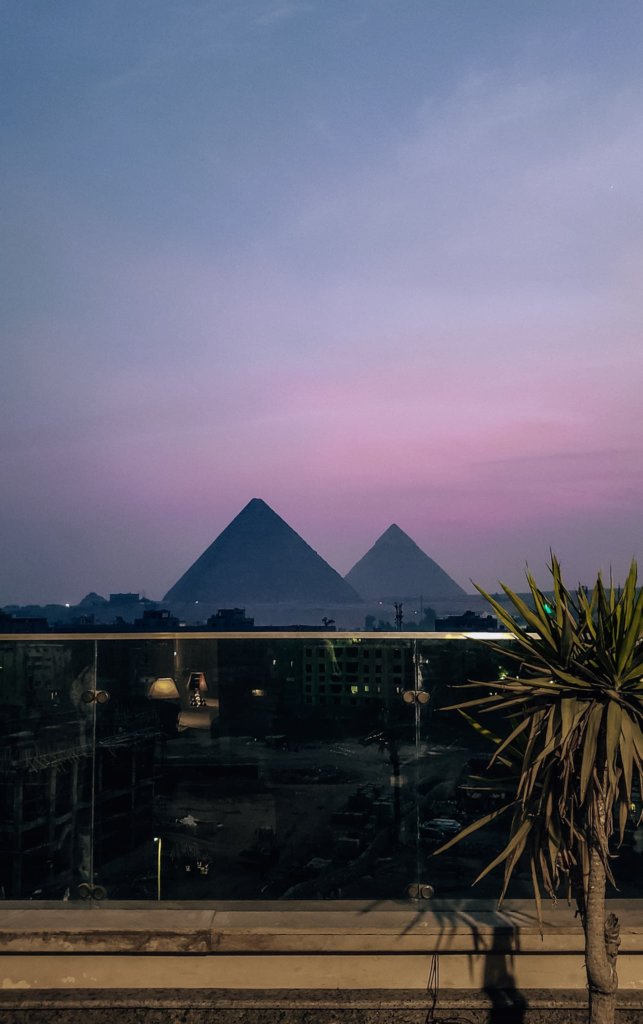 Harassment
I seemed to receive much less harassment than other travelers have reported, and no, I don't look Egyptian whatsoever. I chalk this up to being super comfortable in the Middle east and carrying myself with confidence, as I've traveled all over United Arab Emirates, Jordan, Oman, Turkey, and more.
Firstly, and most importantly – I dress in a way that does not attract attention. This is the best prevention.
I have an entire post on what to wear in Egypt for females, and it will help you out big-time. In general, loose and flowy clothing, scarves, and nothing too revealing is key. Here are a few things that I packed for Egypt as a solo female (but check this post for the full list):
When I get hit on in an innocent way, I simply ignore or say no thank you. If I were to get harassed in an aggressive way or touched, a good public shaming will do the trick. It's actually quite looked down upon in Muslim countries for a man to act this way, so drawing attention to their behavior is key. (I have used this tactic to this in two other countries, but did not ever need to in Egypt, FYI).
There is also a sound that some Egyptians make that is similar to what I used to experience when living in Costa Rica. In Costa Rica it was more of a hiss hiss sound; in Egypt it was a kiss kiss sound.
Interestingly, I got this sound from both men and women, and have come to understand that it is basically a call to get your attention or is just general sexual harassment, depending on the context. Ignore and move on.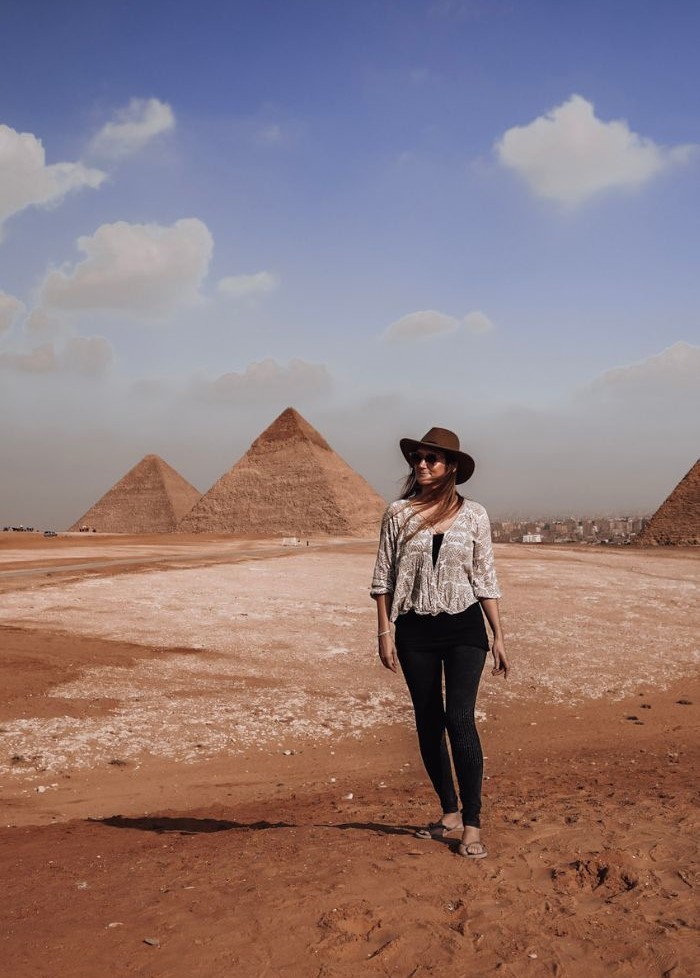 How to Handle Scams, Hassles and Harassment as a Solo Female in Egypt
If you solo female travel in Egypt, you are likely to experience at least one of these categories, if not all three. My best advice is to a) stand your ground in a scam situation; b) roll with the punches but speak up when warranted; c) carry yourself with confidence, and fake it if you have to; d) blend in, seek help, or ignore.
Also, understand that traveling alone as a woman is an unfathomable concept to most Egyptians, male or female. So you will receive attention and be looked at with curiosity a lot of the time.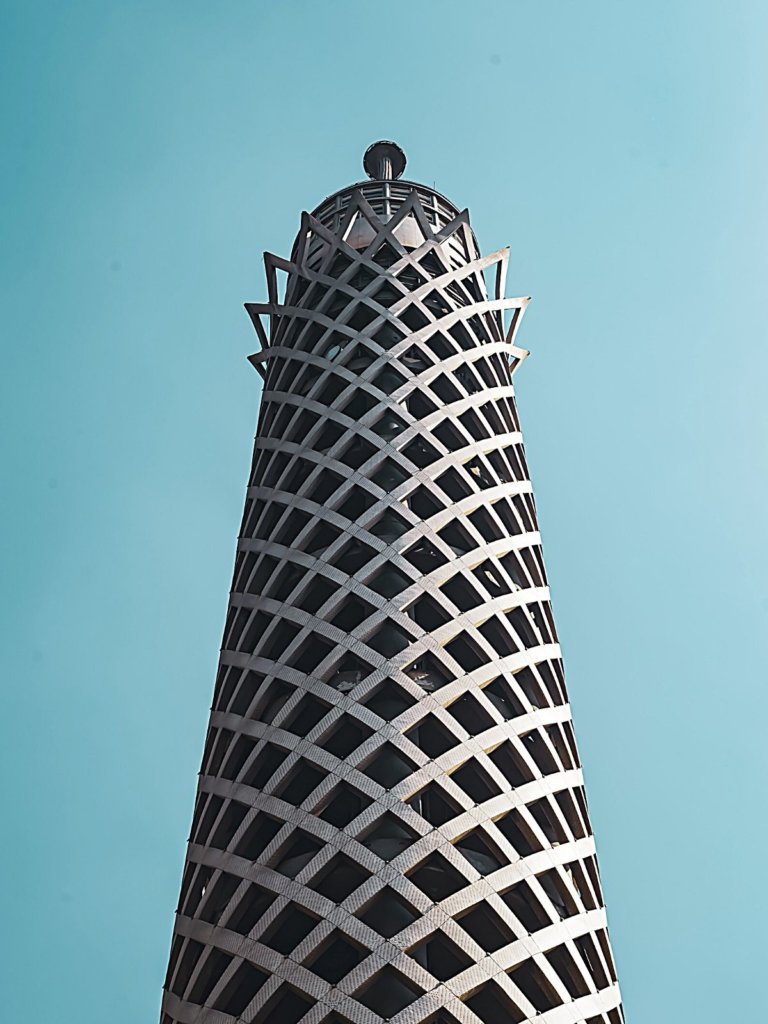 2. …but you will also run into the friendliest people ever!
Whatever your preconceived notion of Egypt is, this place will probably surprise you!
I was welcomed to the country non-stop – even as I was heading to the airport on my last night to leave, haha. But there is an overwhelmingly welcoming attitude amongst Egyptians and they genuinely want you to have a good experience in their country.
As a solo female in Egypt, you're more likely to experience hospitable locals, befriend Egyptians, and make connections that you would not have otherwise made as part of a group.
I experienced kind hospitality across the whole country. I made a few friends. And I received generous help with no expectation of anything in return on two occasions, both involving car mishaps (one that could have resulted in a missed flight).
So if you ask me, my overall impression was one of kindness and hospitality. It greatly outweighed the hassles and annoyances. There are always a few bad eggs that can ruin the whole bunch, but don't let the rumors dissuade you from going. You would really be missing out, in my opinion!
You May Also Like: YOU Are a Badass if you Solo Female Travel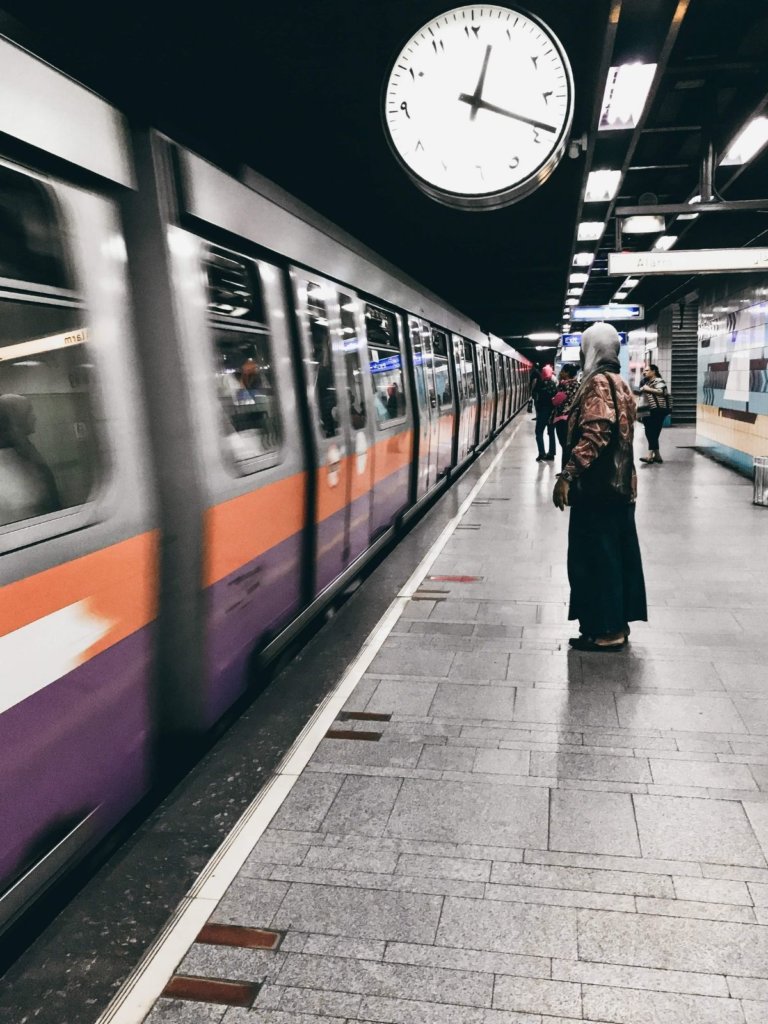 3. Use smart and safe transportation as a solo female in Egypt.
Westerners, listen up: Uber is available in Cairo, and it is very affordable. I have heard stories of traveler harassment in taxi cabs, both of a financial nature and a sexual nature. By using Uber, you are ensuring that there is a record of who took you where, and I am sure that all of the drivers know that.
However, there are a few key things to be aware of when taking an Uber in Egypt that are different than in the USA. I have a post all about Uber in Egypt that I'm sure will help.
All of my Uber drivers in Egypt were respectful and pleasant, even when the maps were wrong or we had some other mishap while seeking the sights in Cairo and beyond.
You May Also Like: Solo Female Taxi Safety Tips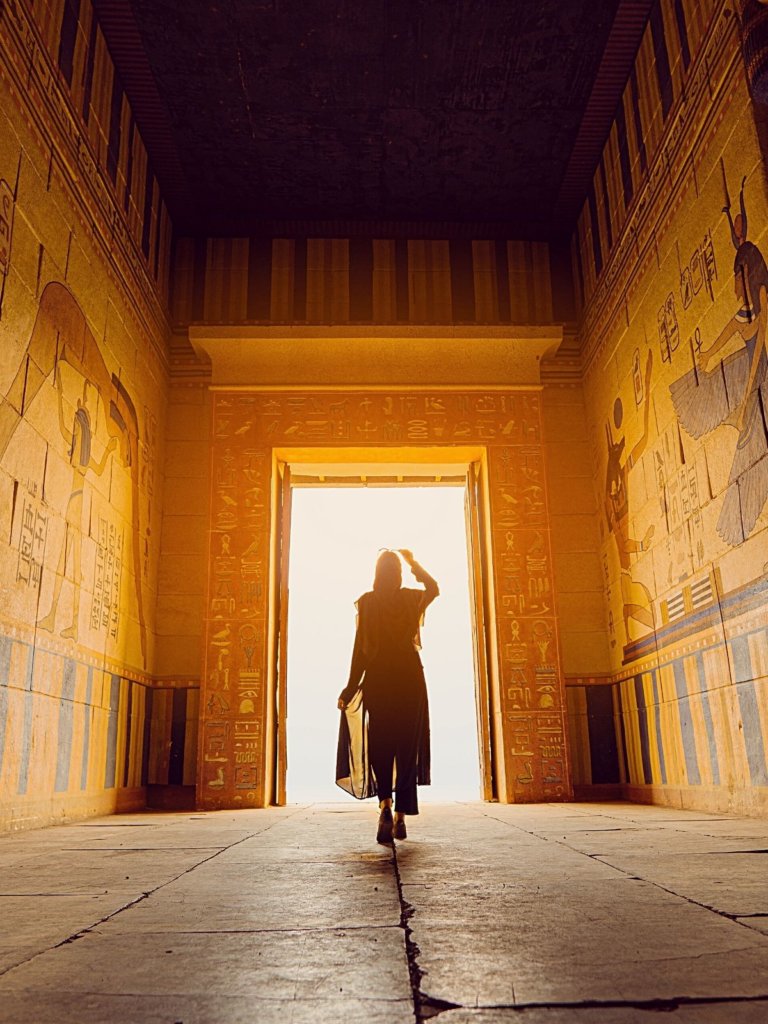 Additionally, the metro is also a great way to escape the heavy Cairo traffic. During rush hour, I highly recommend considering it!
While I never had any problem on the metro, it is worth noting that there are typically two metro cars per train that are designated "women only". They are clearly labeled on the platform.
If all of that still sounds daunting, solo female travelers can always consider hiring a private driver or even joining a group tour of Egypt. By now you all know that I'm a tried and true DIY gal, but by all means, there is no shame if you need a little help.
You May Also Like: Egypt Travel Tips
4. Final Tips on Solo Female Travel in Egypt
Dress appropriately. Covering up not only helps you to blend in better – it also conveys your respect for Egyptian culture. Check my Egypt packing list for specific details on exactly what I brought.
Plan your day and choose your public transport options accordingly. The best choices in my opinion are using Uber in Egypt or the metro. If you hire a taxi, always sit in the back seat and arrange your ride through a hotel desk when possible.
Listen to your gut. Avoid engaging in any conversation that you don't feel comfortable about, even at the risk of being impolite.
Only accept invitations from friendly strangers if you feel 100% safe. You will likely get invites for meals or to be shown around. Most people have good intentions, but some don't.
Think twice about hiring unregistered guides at tourist sights, or be prepared to tip. All will expect one, and some may get pushy.
Do not eat or drink in public during Ramadan, which is considered impolite or rude.
Trust your instincts. If you enter a shop, hotel, restaurant, cab, or anywhere else and get a bad vibe, get out of there.
Don't skip the bucket-list-worthy sights like the Pyramids or the mummies at the National Museum of Egyptian Civilization.
***
And there you have it! My experience traveling Egypt as a solo female was one to remember. In fact, I wouldn't hesitate to return solo again.
Most Egyptians I encountered were incredibly social and proud of their country. Use some common sense and trust your gut, but absolutely have an open mind. Most of all, prepare for an unforgettable experience!
Pin Me for Later!