The National Museum of Egyptian Civilization in Cairo was one of the highlights of my time in the city. With ancient antiquities, jewelry, and yes- royal mummies – the NMEC is a must-see. Read on for information and thoughts on visiting the National Museum of Egyptian Civilization.
Pin Me for Later!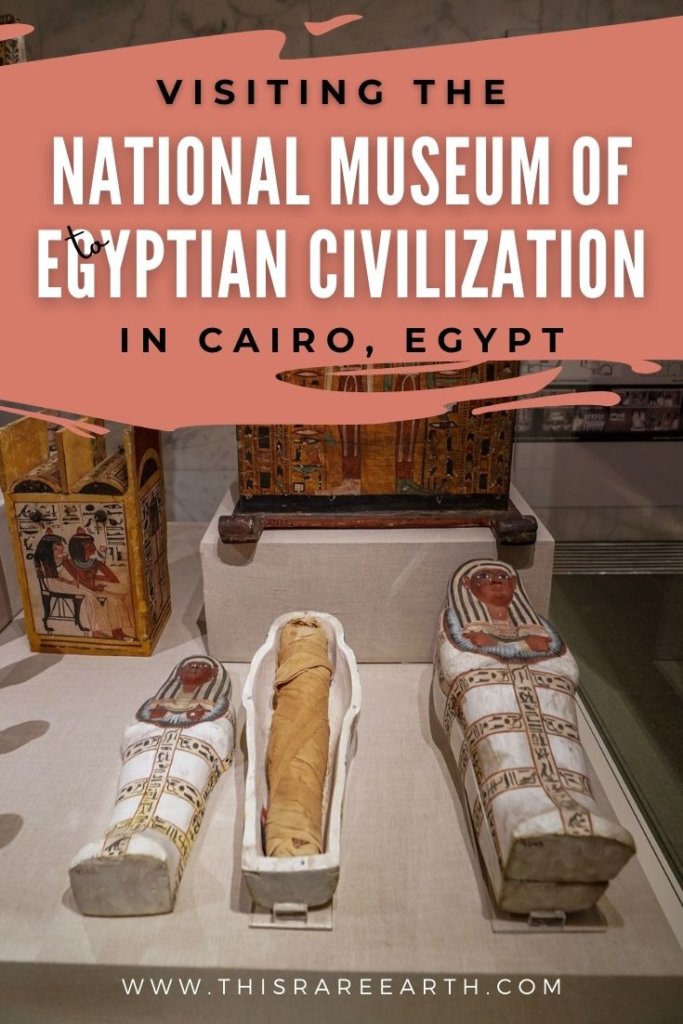 Oh, friends. The National Museum of Egyptian Civilization (NMEC) is something to see.
If you are looking for things to do in Cairo, look no further – you must put this museum on your list. Out of all of the museums I visited, NMEC was my favorite.
Why? The sheer range and volume of history covered on site was mind-blowing. The National Museum of Egyptian Civilization is the first museum in the entire Arab world focusing on the entirety of Egyptian history, as opposed to a sole focus Egypt's ancient history.
I'd like to share why I loved it so much.
The National Museum of Egyptian Civilization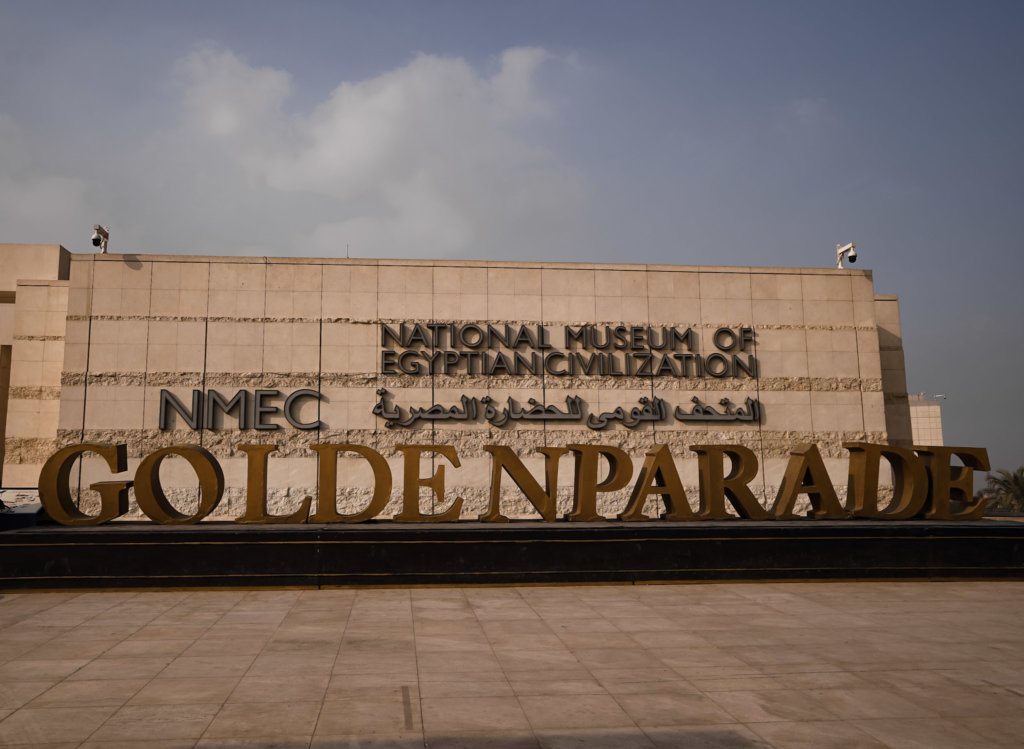 The Basics
The NMEC is huge.
This 5,300,000 square foot space sits in the ancient city of Fustat, in Cairo, Egypt. The museum first opened in 2017 and is home to a collection of 50,000 artifacts, tracing the Egyptian civilization from prehistoric times to today.
Outside, the palm tree-covered NMEC complex is overlooks a tranquil lake. Inside, it includes six different but equally impressive galleries (The Dawn of Civilization, The Nile, Writing, State and Society, Material Culture, Beliefs and Thinking, and the Gallery of Royal Mummies.)
In addition to these galleries, which are packed to the brim with treasures, the National Museum of Egyptian Civilization is also used as a conservation center. UNESCO-supported research and restoration centers, training facilities, and archaeological storage facilities are all found on site.
Let's talk about these treasures.
What's Inside the National Museum of Egyptian Civilization?
The permanent collection of NMEC is divided chronologically into areas labeled: Archaic, Pharaonic, Greco-Roman, Coptic, Medieval, Islamic, modern and contemporary. The images below represent just a small bit of what you'll see inside of the National Museum of Egyptian Civilization.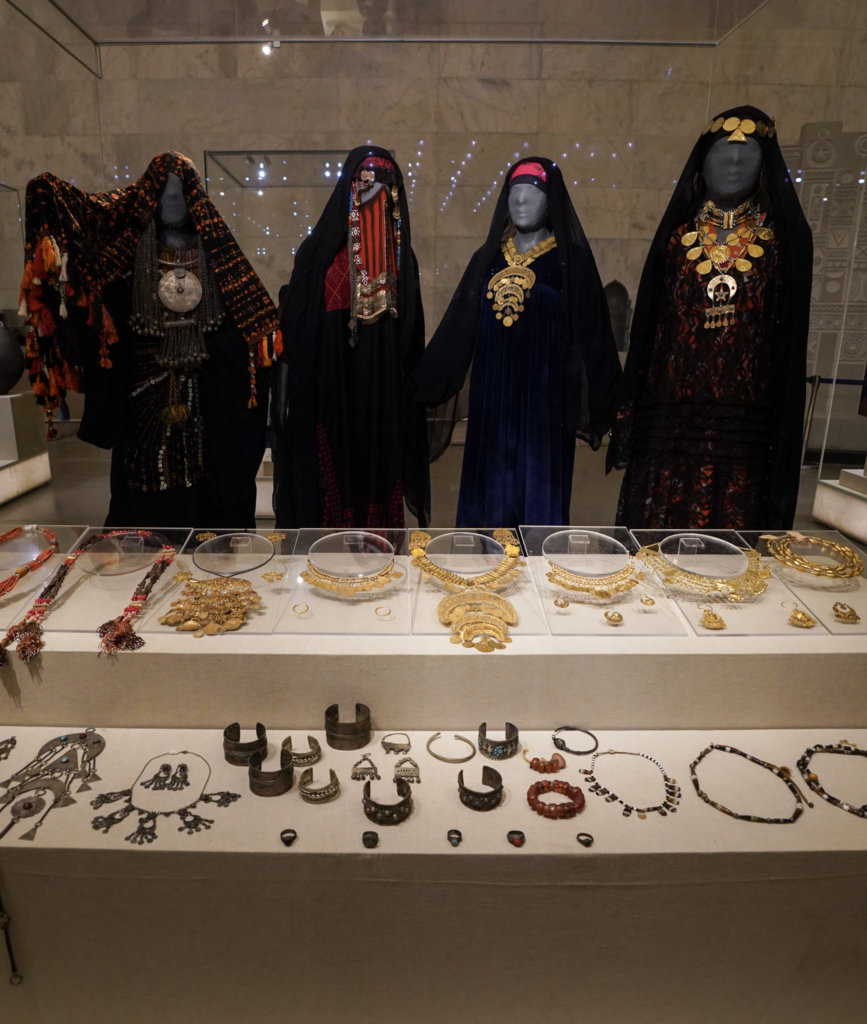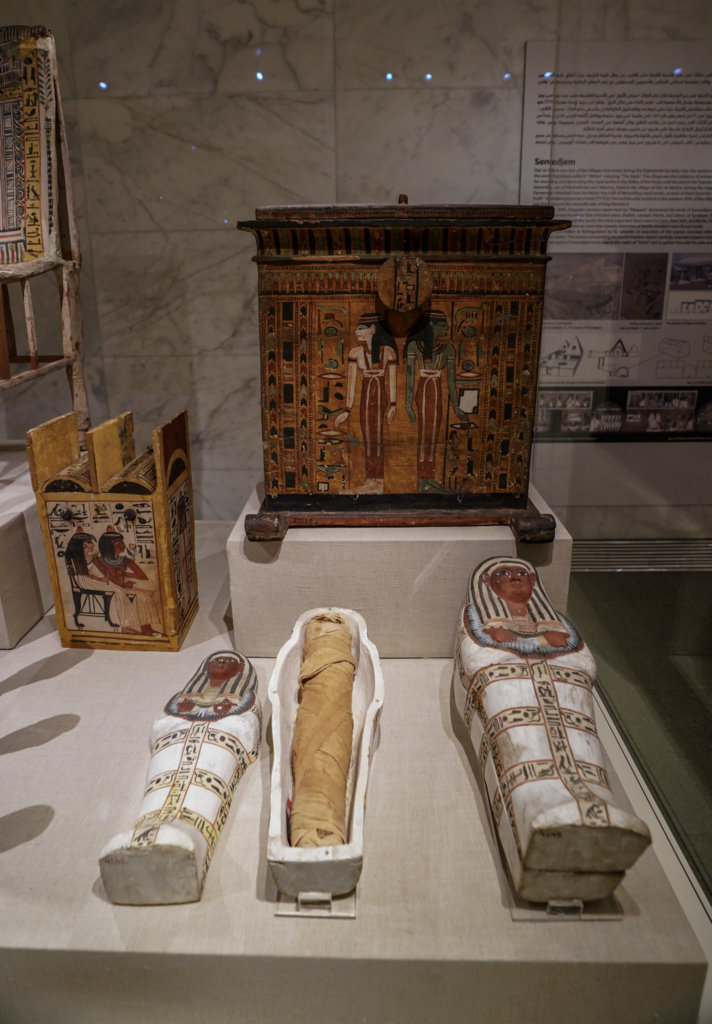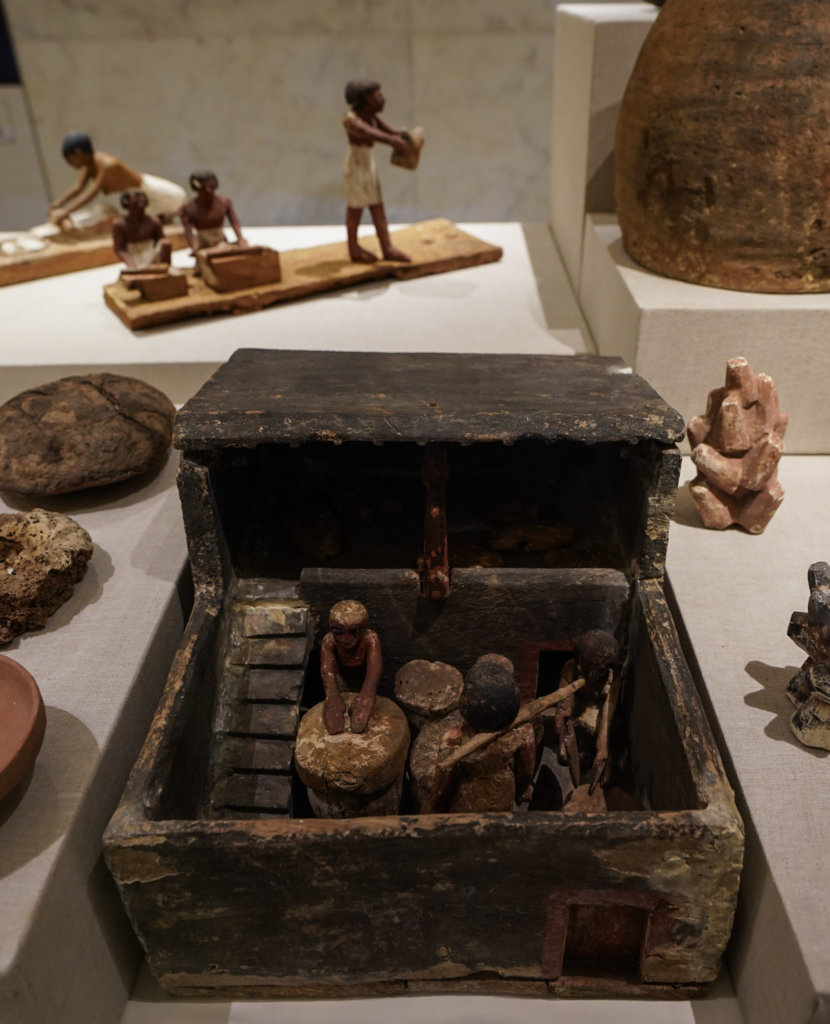 The highlight though, without a doubt, is the huge collection of pharaonic mummies.
The Mummies
As recently as 2020, a ceremonious procession moved 22 mummies from the Museum of Egyptian Antiquities in Tahrir Square to their new permanent home (NMEC). This grouping included 18 kings and four queens, and was known as The Pharaohs' Golden Parade.
This large collection of royal mummies includes the likes of King Ramses II, the most famous pharaoh of the New Kingdom, and Queen Hatshepsut, who came to rule at a time when women did not become pharaohs.
Photography is not allowed inside of the Royal Mummies area of the NMEC, which is located in the basement. So unfortunately I cannot share here what that looked like. What I can tell you is that these rooms were fascinating.
Besides having the rare chance to view these ancient mummification techniques, each mummy has a plaque explaining their significance in history. I learned a lot as I meandered room to room, imagining what life must have been like for these ancient Pharaohs.
Nowadays, each mummy lays inside of a clear climate-controlled box to protect them against external conditions. You can still get pretty up close and personal to examine their hair and teeth and skin (TMI?).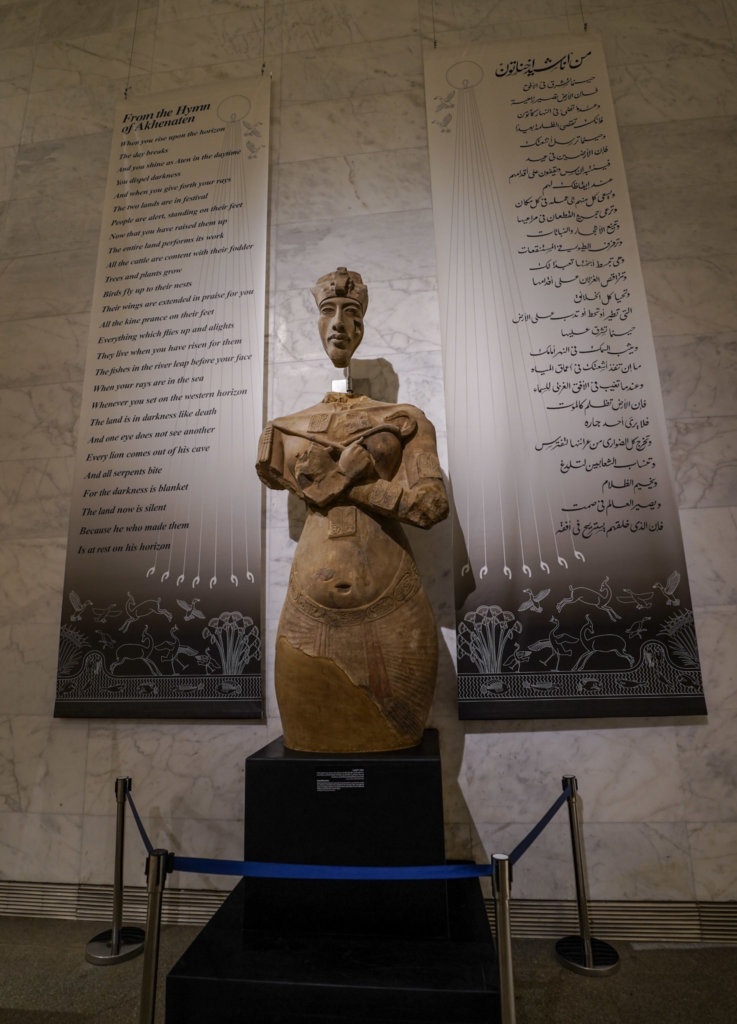 Visiting the National Museum of Egyptian Civilization
The NMEC is open daily between the hours of 9am – 5pm. It also opens from 6pm-9pm on Friday evenings.
Foreign visitors can expect to pay 200EGP (roughly $13USD) plus another 50EGP for camera usage. Photography is strictly forbidden inside of the mummy rooms, even if you have paid the extra camera fee.
You do not need to book tickets in advance or online. Rather, visitors can just show up and purchase tickets on site easily. Give yourself a solid two hours here to really explore what NMEC has to offer!
***
The National Museum of Egyptian Civilization was one of the Cairo highlights that I hands-down recommend that you go see. The massive collection and well-preserved treasures were unforgettable.
Wondering what else to see? I have a collection of things to do in Cairo that you may find useful while visiting the city.
Looking to get out of Egypt's capital? Check out Saqqara for more Egyptian history, or the Sahara Desert for some breathtaking nature.
Pin Me for Later!