After more than a decade, I finally got to embark on a long-awaited father/daughter trip to Lithuania. Here's the story.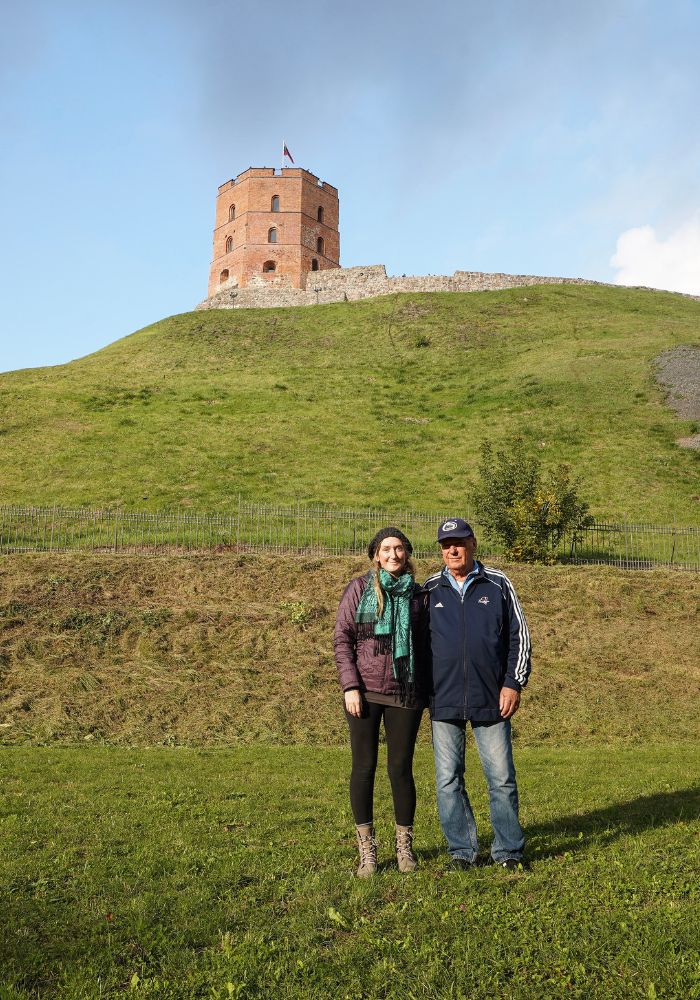 Ya'all have no idea… this trip was a decade in the making.
My first visit to Lithuania was way back in November of 2011. As a Lithuanian by heritage, I was searching for information to understand my own somewhat-lost culture. What made us tick? What did the foods taste like? And what did the language sound like?
The trip was beyond enlightening. We just don't learn about Lithuania in American History classes, so my very first deep dive into my family's heritage was eye-opening, to say the least.
From the history to the food to the culture, that very first visit somehow "explained" small aspects of my family that had been passed down, unbeknownst to me, from Lithuania.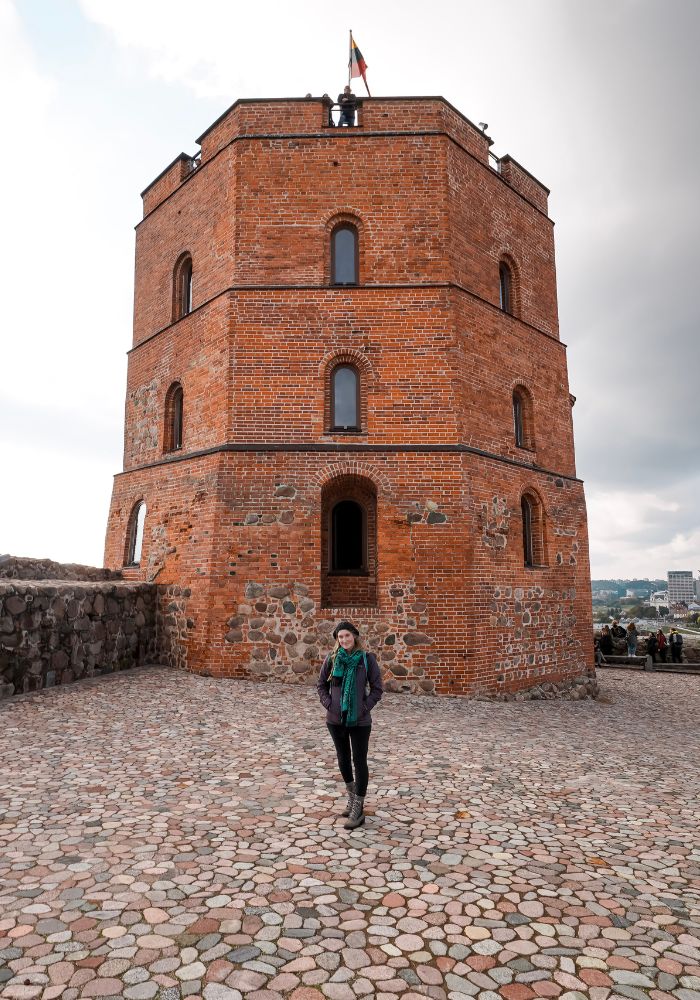 And, when I returned home, I couldn't stop talking about it. To my father primarily. December of 2011 marked the first onslaught of me bullying begging my father to travel there with me. I just knew he would love it! The history, the food, the traditions, and the museums… I knew it would hit him as deeply as it had me.
But the years sped by. I kept asking, kept pushing. But there was always an excuse. Usually work got in the way, sometimes other vacations he and my mother had planned. And, if I'm being honest, it hurt. Why didn't he want to spend just one week with me? His daughter, who hasn't lived in-state since I was a teenager?
I continued to travel solo to Lithuania over the years. Though my love for my homeland grew with each visit, I still knew in my heart that my father needed to see it.
Fast forward to 2020. I got a "yes" for the first time in my whole life. I was ecstatic – it was finally going to happen! But – as you surely know – in 2020 the world turned upside-down. The Lithuanian borders sealed shut. And, things stayed that way for some time.
In the fall of 2022, it finally happened though. I booked us two tickets, and I laid out an itinerary that I knew he would enjoy. And finally – after 11 years of waiting, we were off!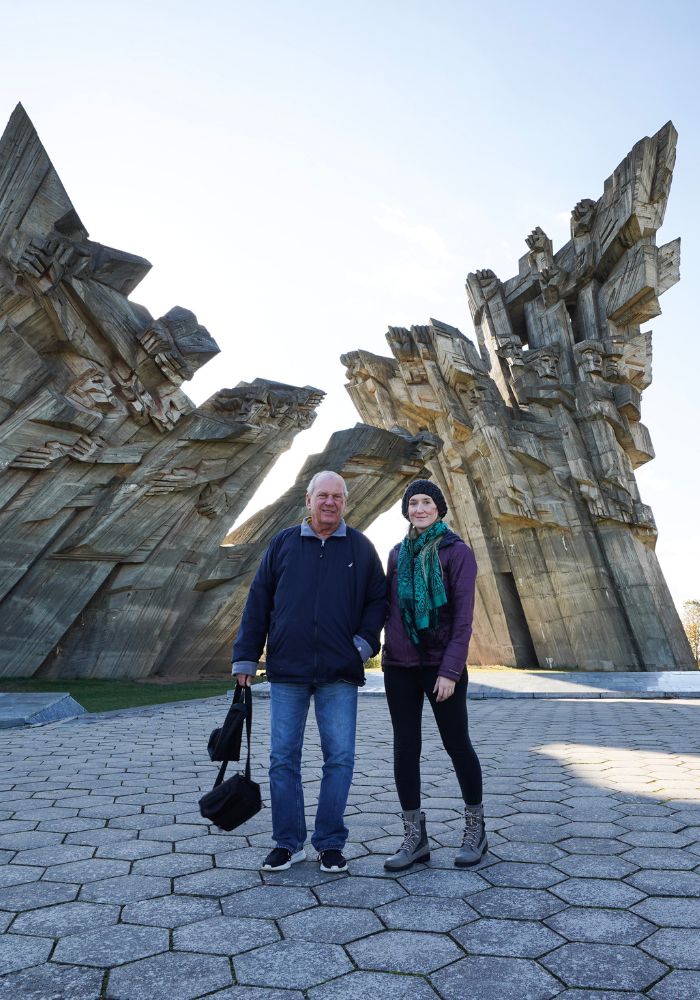 The Long Awaited Trip to Lithuania
My sister-in-law asked me, when was the last time you spent over a week one-on-one with your dad? And the answer was, never. There were always other family members around, either siblings or my mom or extended family members involved. We had never taken a father daughter trip in our lives.
Spoiler alert – it didn't disappoint. He was an awesome travel companion. You see, he and I are similar in demeanor – very laid back and don't stress about the small stuff. So honestly, the entire trip to Lithuania was a breeze.
He was impressed by the architecture, the churches, the history museums covering World War II and the Soviet occupation. And, we can't forget the food. He loved some of the Lithuanian foods we ate and was very impressed by their beer. I like to say that there are three religions in Lithuania – Catholicism, basketball, and beer. If you've been there, you know.
So stay tuned as I detail many of our stops in upcoming posts. Most of them I have seen multiple times over the years, but a couple of our stops were brand new to me, too.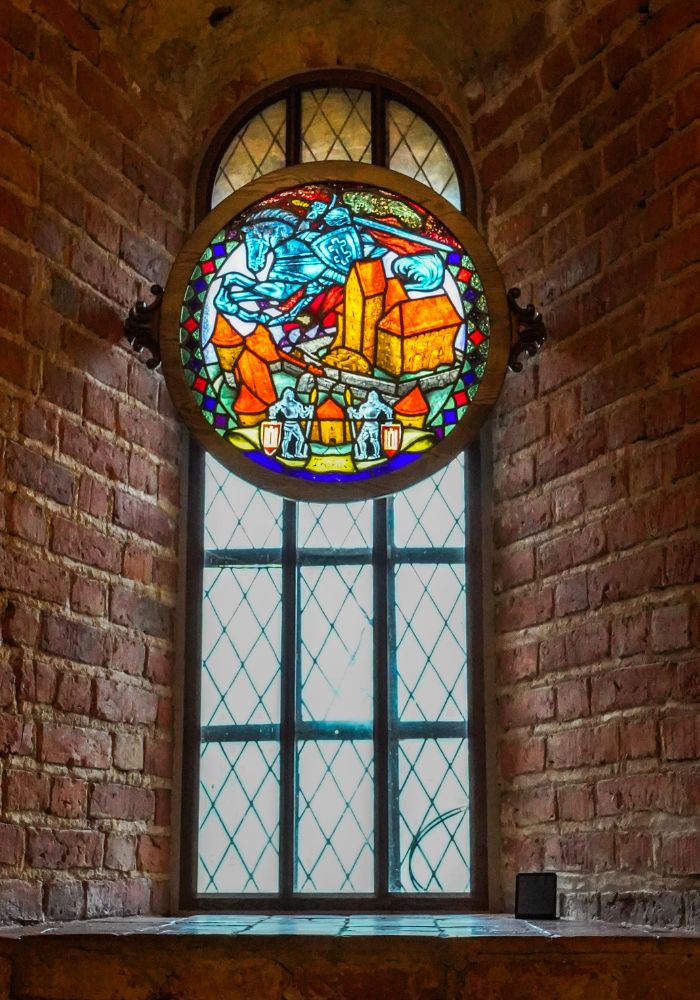 And how do I feel after this long awaited father daughter trip to Lithuania?
It's hard to sum up into words. I feel more connected to my father than I have in many years, if not ever. I feel so excited that we got to share this special trip to our homeland, and he finally got to see why I loved it there so deeply. And, I feel honored to have taken him on his first overseas trip (he had previously only traveled a few hours outside of the USA, to the Caribbean.)
I also feel a deep sense of pride in getting to show him how well I know travel. That I can plan the perfectly tailored itinerary, and be the tour guide. That I know all the money saving tricks. And, that he got a small glimpse into my business, this blog.
The best and biggest takeaway for me was spending this time with my father, just us two. I will always treasure this trip as one of the best I've ever done, no doubt. And, I'm working on convincing my mother to do a one on one trip to a different location, but no agreements yet. Let's hope it doesn't take 11 years!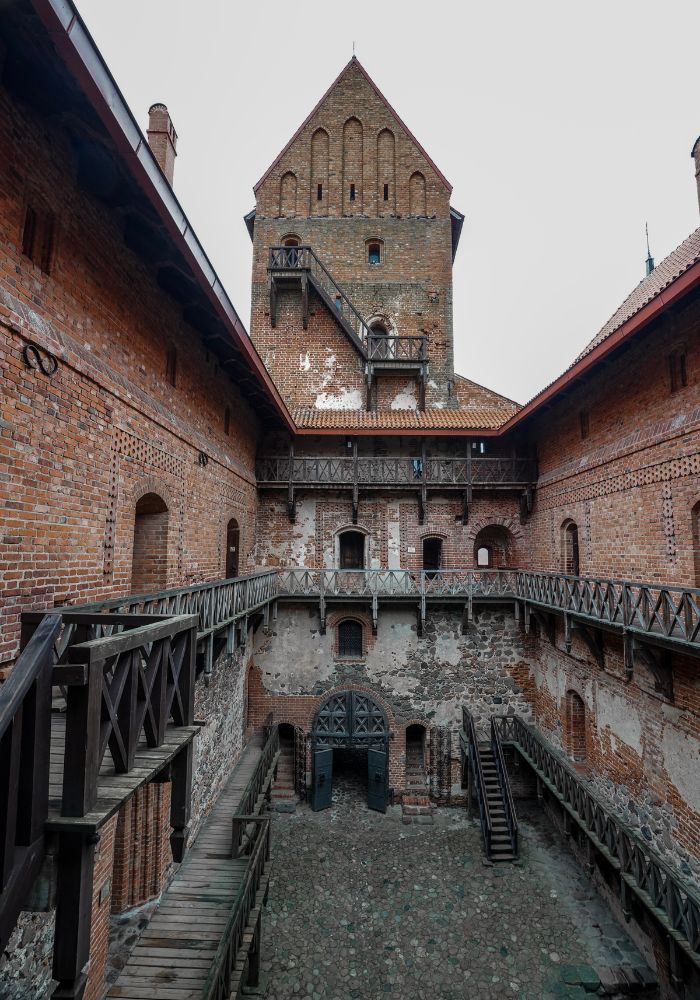 If you have the chance, I highly encourage you to take a one-on-one trip with your father/mother/sister/brother too. If you have siblings and a large extended family like I do, that solo time is the best. Getting to know each other – just the two of you – is such a treat when you are typically surrounded by many others.
And that is where I will leave you today. With a contented sigh and a small smile. A huge bucket list item checked off for me!
If you are interested in traveling to Lithuania, remember to read my extensive resources for the country. And please comment below if you have additional questions.
Until next time!
Pin Me for Later!