There are so many interesting, must-see places in Sedona, Arizona. For art lovers, nature lovers, and adrenaline junkies alike, Sedona's attractions don't disappoint. A creative and aesthetically pleasing environment, Sedona is a real treat. Here are the top things to do in Sedona, AZ!
Pin Me for Later!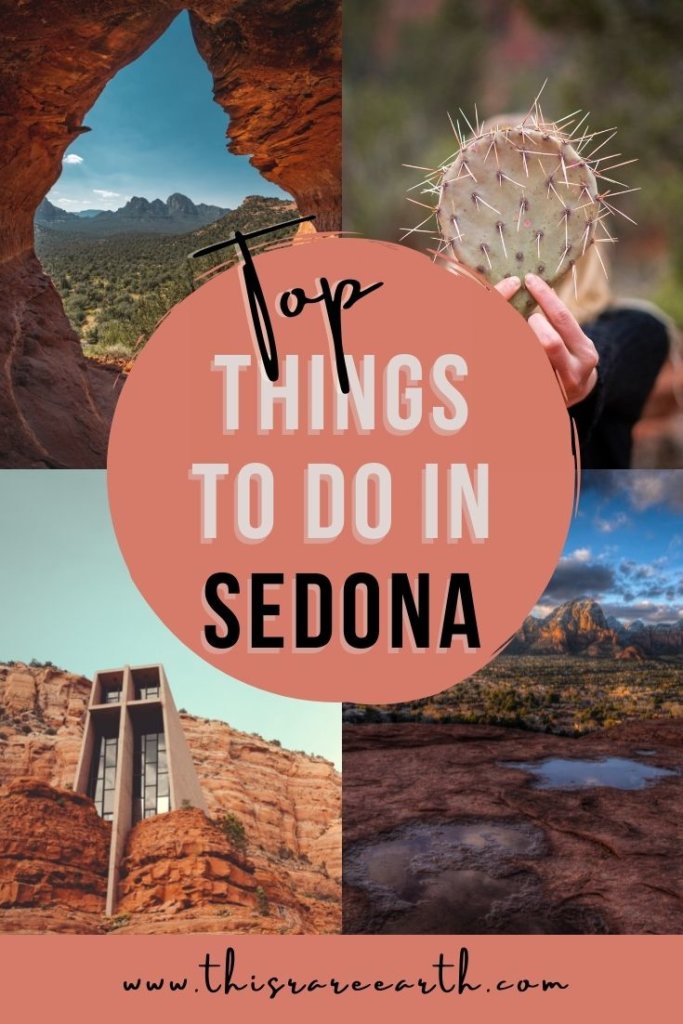 Top Things To Do in Sedona, Arizona: Must See Places
Sedona is a peaceful small town in central Arizona; a far cry from the hustle and bustle of Phoenix. With a population of around only 10,000 people, it's a great place to take things slow.
Sedona is well known for its nature. Breathtaking and colorful landscapes surround the hiking trails, and mountain biking is a popular sport here. Both of these will leave you marveling at the incredible panorama surrounding you.
But, Sedona is also known for its artsy side, and for its health and wellness-vibe – which will all be covered here. So let's dive in!
Bonus – if you are driving to Sedona from Phoenix, there are loads of interesting attractions to see on the way!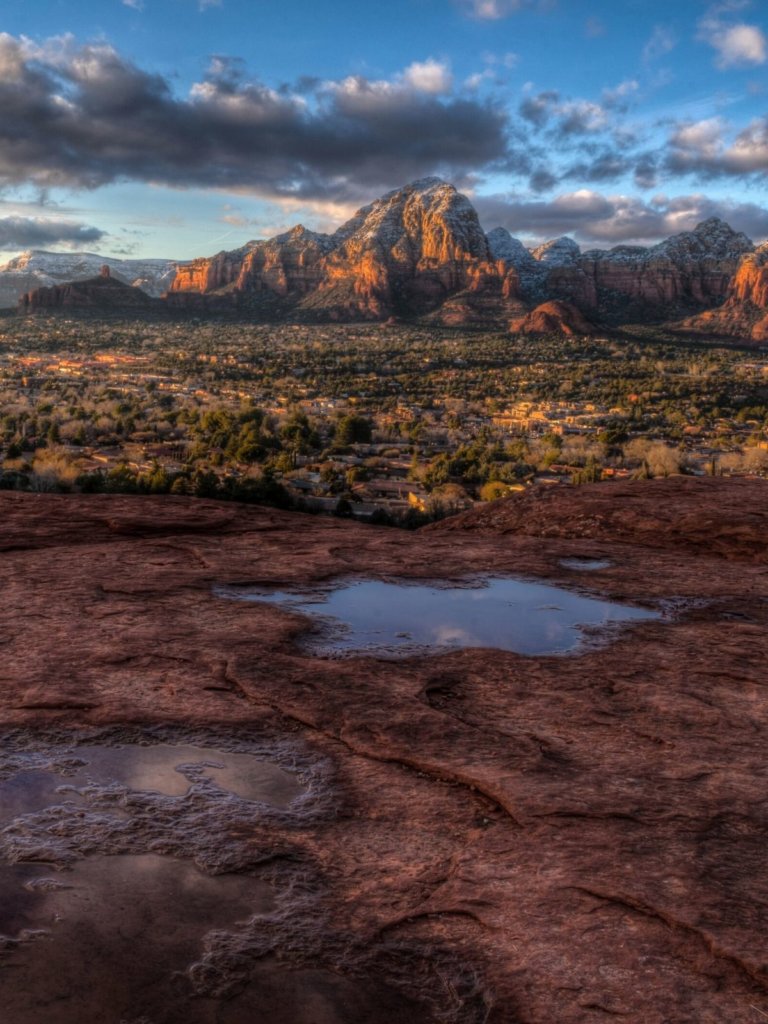 When is the Best Time to Visit Sedona?
Firstly, since there is a lot to see outdoors, we should talk about when to visit.
Arizona is a desert. Shocking, I know! But this means it is going to get hot at certain times of the year.
In the summer, Sedona's temperatures regularly climb beyond 95°F (35°C). If that sounds miserable to you, then you may want to avoid visiting from around June to September. If that doesn't scare you off, #1) you and I are BFF's. #2) Please be advised on the desert hiking essentials if you plan to spend time outside!
The best times to visit Sedona in terms of comfortable weather would be either Spring (March through May) or Fall (October-November). The weather will be warm, but comfortably so, and the evenings will offer a nice reprieve.
Winter in Sedona is also a great option, though the nights can get down to freezing. Daytime highs average around 57°F (14°C) but rain (and even overnight snow!) is not unheard of.
You May Also Like: A California to Arizona Road Trip
Things To Do in Sedona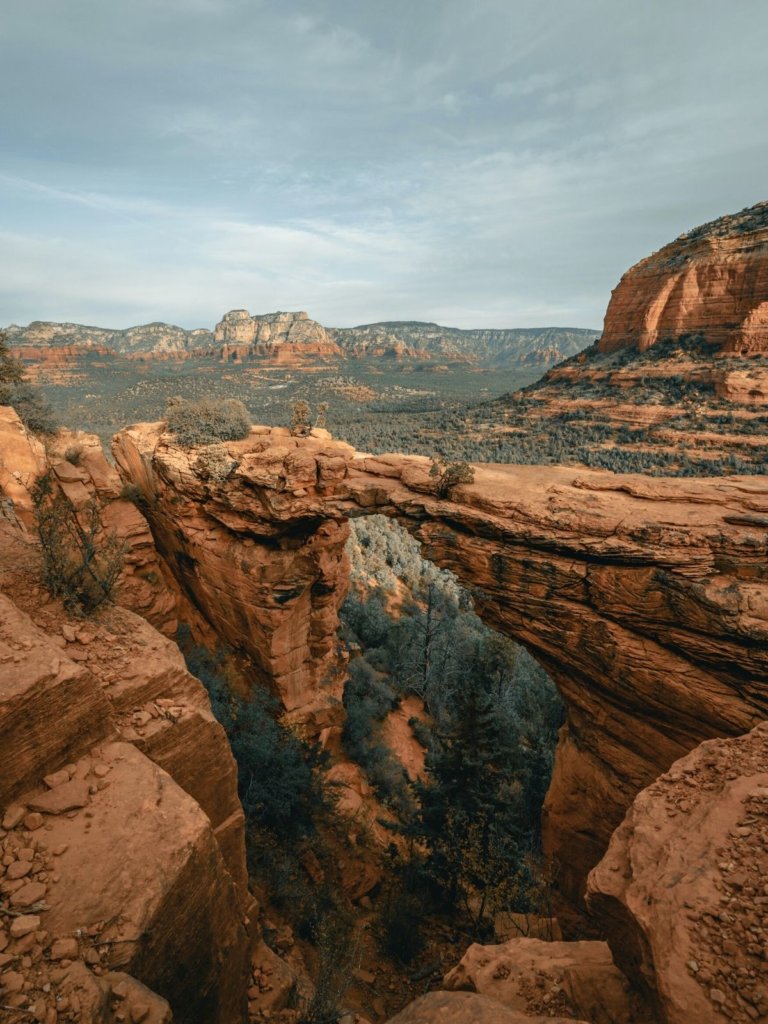 1) Hit the Sedona Hiking Trails
Undeniably, Sedona's natural beauty is profound. The red rock behemoths jutting out from the floor are mesmerizing. While there is a never-ending plethora of trail options to choose from, here are a few of my favorites.
The Devil's Bridge is a huge natural sandstone arch within the Coconino National Forest. The trail is a 3.9 mile moderate out and back hike, with one steep climb toward the end. The early portion of the trail travels through washes sometimes-filled with juniper or prickly pear cacti. At the base of the bridge, a natural rock staircase leads up to the top.
Another great option is the short 2 mile Birthing Cave. This moderate out and back trail is heavily trafficked and quite popular! This cave is a sacred site so please pack in and pack out any trash or water bottles you may be carrying. The reward of this hike is a panoramic view from a shaded cave.
Lastly, the Munds Wagon Trail is set upon land that was historically a cattle trail. It is an easy hike along Schnebly Hill Rd. that offers great views of the red rock formations, and – if the time of year is right – you may see small pools of glistening water. While this trail is 8 miles long, it is relatively easy and a good choice for all skill levels.
Pro Tip – if you're not up for hiking, the Munds Wagon Trail area is a popular place for Jeep Tours. More on that below.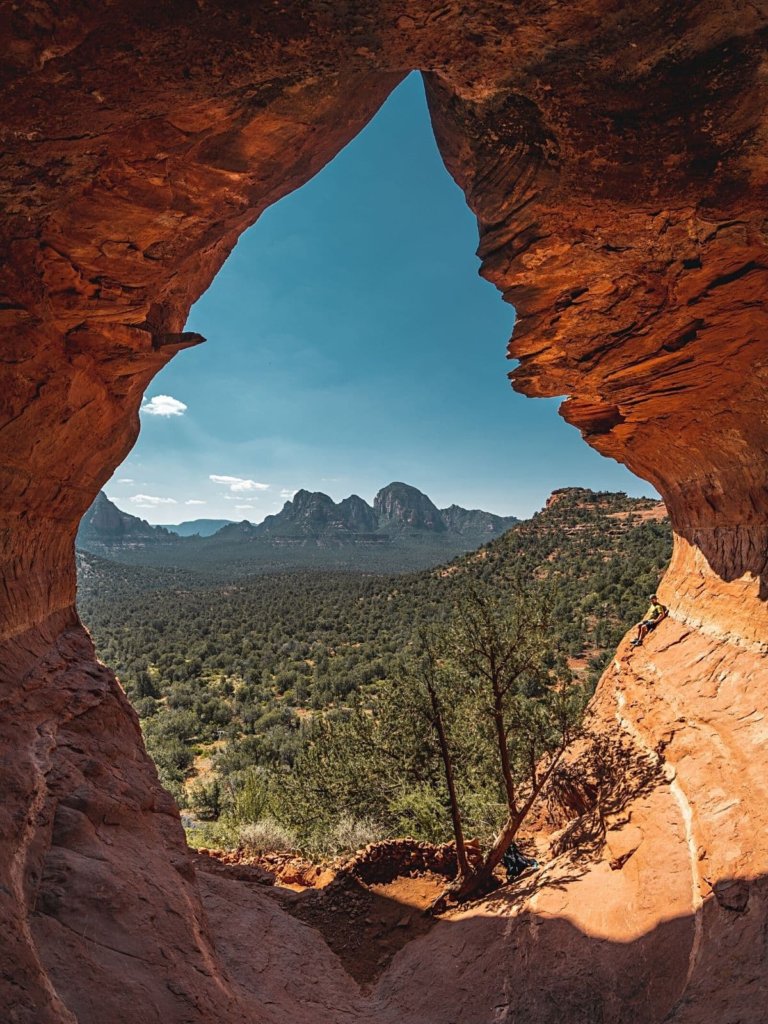 2) Visit The Sedona Heritage Museum
Whether or not you're into history, the Sedona Heritage Museum has a lot to offer. Visitors will learn about the regional history of Sedona, not to mention attend events and educational exhibitions inside of a historic, preserved family farmstead.
The Museum is focused on the lifestyles and works of the people who pioneered this community, from 1876 to the present. Learning about both rea ranchers and Hollywood cowboys under one roof is a treat. I have to admit, in a less-theatric way, the Heritage Museum reminded me a bit of Tombstone – a historic city outside of Tucson, Arizona.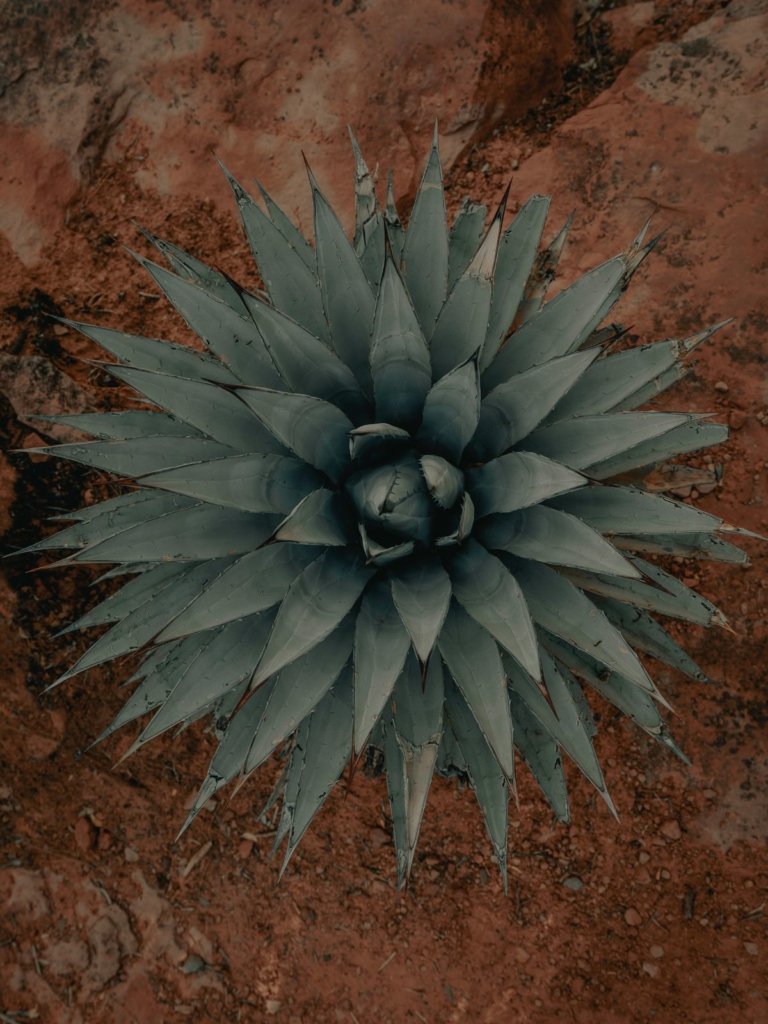 3) Go Off-Roading On A Jeep Tour
Sedona's iconic red rocks are nothing short of unforgettable. One of the best ways to experience the natural wonders of Sedona is to take a Jeep Tour. Enjoy an off-roading adventure through the countryside to sights like Chicken Point, The Road of No Return, and Submarine Rock.
Many tours are divided up between an upper or lower tour experience, and frankly you can't go wrong. Whether you're climbing to the top of the Mogollon Rim or barrelling along 2000 feet below, it certainly is an adventure!
4) Check Out Tlaquepaque Arts and Crafts Village
As a creative person myself, I love exploring these small arts and craft villages in many of the towns and countries I visit. A walk through Tlaquepaque Arts and Crafts Village is a great way to spend an afternoon. Galleries and independent shops line the cobblestone streets, full of plenty of unique souvenirs.
Oftentimes, you can watch artists create their works on site, which always adds to the experience. And, the ambience is calm and bright, with lots of greenery and plant life surrounding you. If you have any holidays or birthdays coming up, consider shopping here for some one-of-a-kind handmade gifts!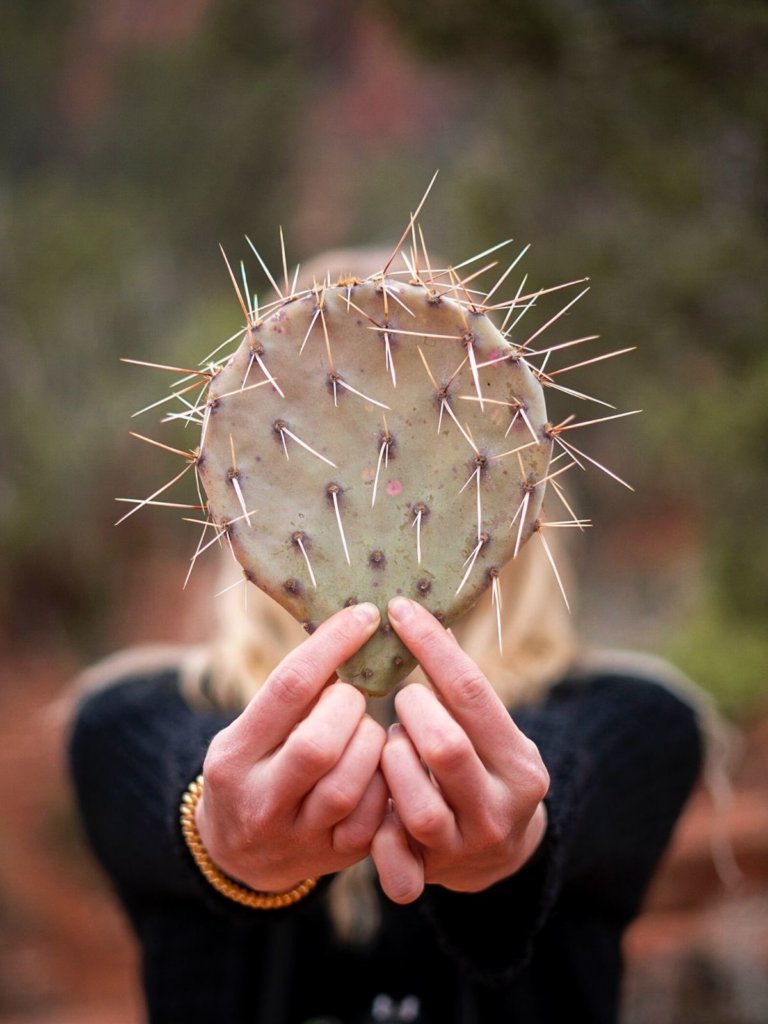 5) Go Wine Tasting in the Verde Valley
Would you believe that there are vineyards in Arizona? Verde Valley is located just outside of Sedona and is host to some surprisingly tasty wineries.
Burning Tree Cellars specializes in small and unique batches and does not distribute to third-party outlets. So, the only way to taste their wine is to visit their tasting room. You can come taste these artfully crafter wines in the town of Cottonwood.
Passion Cellars is another well-known winery in the area, and is family-run. Passion Cellars has won awards for producing deliciously complex wines. The winery is located in the quirky town of Jerome.
6) Take A Dip At Slide Rock State Park
Nestled in the heart of Oak Creek Canyon sits Slide Rock State Park – a scenic natural park full of both land and water. While hiking is a popular activity here, I would recommend Slide Rock State Park more for a good summertime cooldown in the creek.
Slide Rock is a great spot for swimming and fishing, and wildlife like rainbow trout, white-tailed deer and even eagles can be spotted.
The park's name comes from the popular "Slide Rock", which is an 80-foot (24.3-meter) stretch of slick orange creekbed forming a natural water slide.
7) Explore Palatki Heritage Site
The Palatki Heritage Site is an archaeological site within the Coconino National Forest. In the Hopi language, Palatki means 'red house', and undoubtedly refers to the red cliff dwellings that date back to between 12th and 14th century.
This site reminds me of a mix between Montezuma's Castle, which you might be lucky enough to visit while in Arizona, and the stone structures built inside of Valley of Fire State Park in Nevada.
There are three easy trails at Palatki Heritage Site,. The first takes you up to the Sinagua cliff dwellings, the second leads you to an impressive viewpoint of the dwellings, and the third leads to the alcoves that house early pictographs from not just one but every native culture to ever occupy the Verde Valley. Fascinating!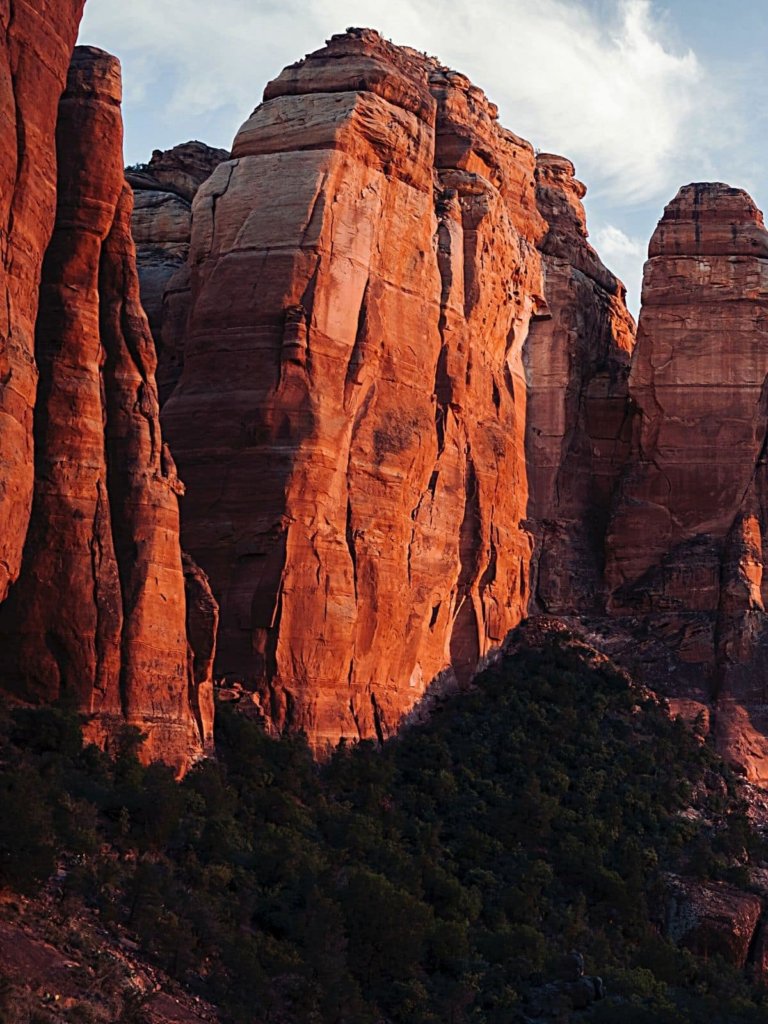 8) Experience An Energy Vortex
One of the most unique things to do in Sedona is to experience an energy vortex. People travel from far and wide to experience the famous and mysterious cosmic forces that are believed to emanate from the red rocks themselves. The four best known Sedona vortexes are found at Airport Mesa, Cathedral Rock, Bell Rock and Boynton Canyon
 
A Vortex is thought to be swirling center of energy that allows for healing, meditation and growth; where the air seems especially alive and electric. Many people feel uplifted and recharged after visiting a vortex.  
Expect to see yoga, meditation, and all forms of self-movement happening at these sites.  Easily accessible, each vortex can be found on a map available at the respective visitor center. Show up with an open mind and let me know how you feel when leaving!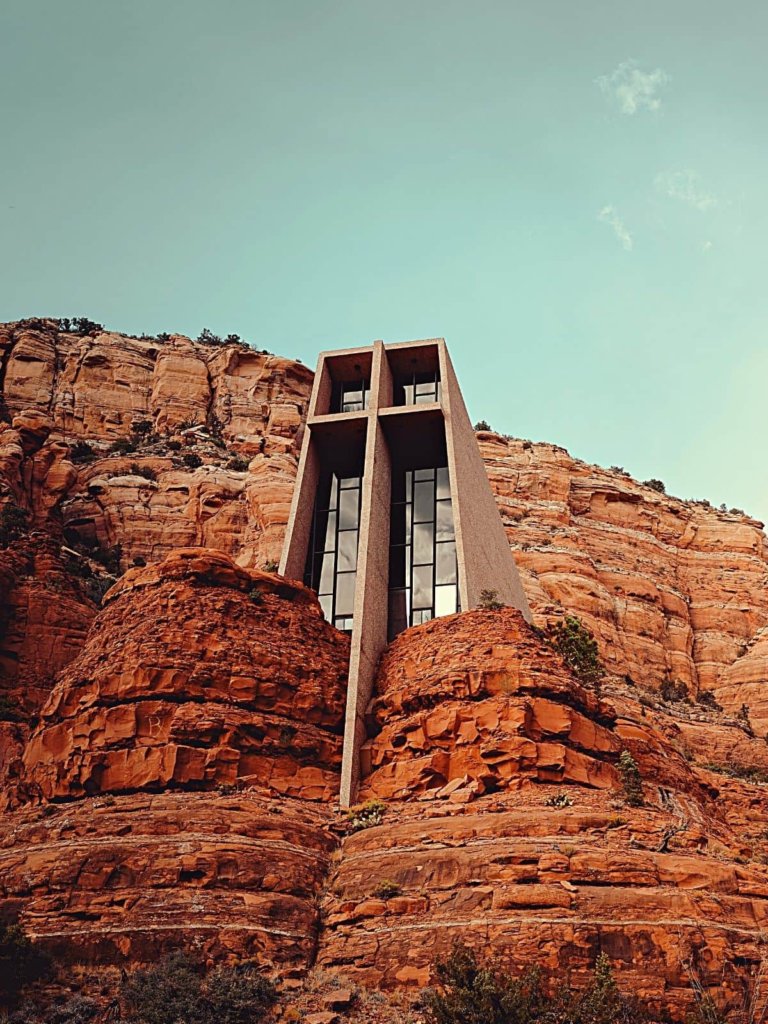 9) Visit The Chapel Of The Holy Cross
The Chapel of the Holy Cross is a popular Sedona attraction and in my opinion is one of those must see places. Religious or not, this chapel is a sight to see as it stands proudly among the surrounding rock formations.
This impressive church was built in the 1950s, and nowadays has become widely visited. The best time to visit is either early morning or midday, but be aware that it can get crowded as the day goes on.
Arrive early if you are concerned about parking. You might even get to see the mysterious fog rolling out through the surrounding rocks in the colder months. Midday, the sun shines directly through the stained glass windows, which created a colorful palette on the walls.
10) Stargaze Under The Dark Sky
It was while I lived in Arizona that I first experienced the true darkness of the desert sky. The stars were unbelievable – I could just begin to see how vast our skies really were.
Sedona is a little bit extra-special when it comes to the stars, as it is one of only 20 certified Dark Sky Communities on the planet. Wow.
The city makes purposeful efforts to reduce light pollution, and there is a stark difference in comparison to other cities. A couple of notable spots for stargazing include the Two Trees Observing Area and the Centennial Trailhead – the latter of which will require a good headlamp to safely trek the one mile trail in the dark.
Bonus Tips for Visiting Sedona
Remember to prepare for the heat if you visit Sedona in the summer. The proper hiking gear is essential for your safety.
Public transportation is not the most abundant here, so plan for either a rental car (or lots of Ubers!) during your visit.
If you want to truly explore the wilderness, a 4WD vehicle is the way to go.
If I had to name three must-have items for discovering Sedona's outdoors, I would choose a headlamp, my favorite trekking sandals of all time, and my trusty CamelBak hydration pack. Yes, I do use these year round, depending on my destination of course!
Spend at least one full weekend exploring Sedona. There are just so many things to do in Sedona that it's hard to cram everything into one day!
Lastly, if you are planning to hike, I highly recommend the Red Rock Pass. This will allow you to park at the trailheads for a low cost of $5 per day (or a weekly pass for $15).
***
I hope this article leaves your brain jam-packed with all of the top things to do in Sedona, Arizona! From must-see places to the fiery red rocks to a fun and artsy side, Sedona sure has a lot to offer.
Anything else you would add to the list? Let me know below! And have an excellent visit!
Pin Me for Later!