So, you only have two days in Sedona, and you want to make the most of it? This Sedona weekend getaway guide will set you up with all the best things to see and do in two days flat. Let's dive into this Sedona weekend itinerary so that you can plan the perfect getaway.
Pin Me for Later!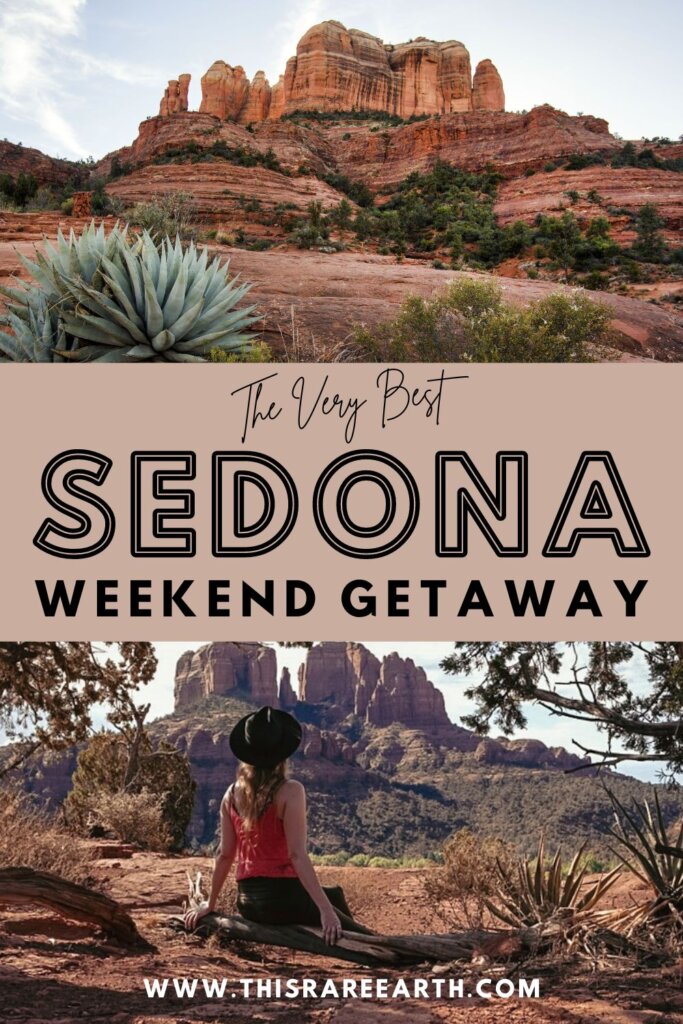 Sedona is easily one of the best getaways in Arizona, hands down. Back when I lived in Arizona, I would frequently stop in Sedona on my many state-wide road trips.
There are just so many things to do in Sedona to make your weekend getaway unforgettable. The orange-drenched cliffs, the breathtaking views, and the spiritual vibe will make you fall in love with Sedona. A weekend getaway may not feel like enough!
Situated halfway between Phoenix and the Grand Canyon, Sedona is easy to reach from all around Arizona. Truthfully, you could easily road trip here from neighboring Santa Fe or Las Vegas, as well.
If you're planning your first weekend getaway to Sedona, or if you just want to plan the perfect itinerary, then this guide is for you. It combines adventure, spirituality, relaxation and food, all in one itinerary. Let's dive in!
You May Also Like: A Phoenix to Sedona Drive: What to See on Your Road Trip
Where is Sedona?
Sedona is tucked away within the Coconino National Forest, roughly two hours north of the city of Phoenix. It is surrounded by pine forests, much like Flagstaff, and has a milder climate than many other Arizona towns.
Best known for its stunning terra-cotta colored rock formations, this picturesque town is a must see.
When Is The Best Time to Visit Sedona?
Though Sedona is beautiful year-round, you may prefer one season over another depending on what activities you are most interested in.
Summers can be hot. From June to September, start your hikes as early as possible and remember to stay hydrated. Even though Sedona winters can bring a dusting of snow, it is very common to hit the triple-digits in the summertime.
The shoulder seasons – from March to June and September to November – provide milder spring and fall temperatures, often in the 70's and 80's.
The winter season, from December to February, can get quite cold, especially in higher elevations. But, winter is much quieter and you'll be free from crowds of tourists.
You May Also Like: The Best Things to Do in Sedona
A Sedona Weekend Getaway Itinerary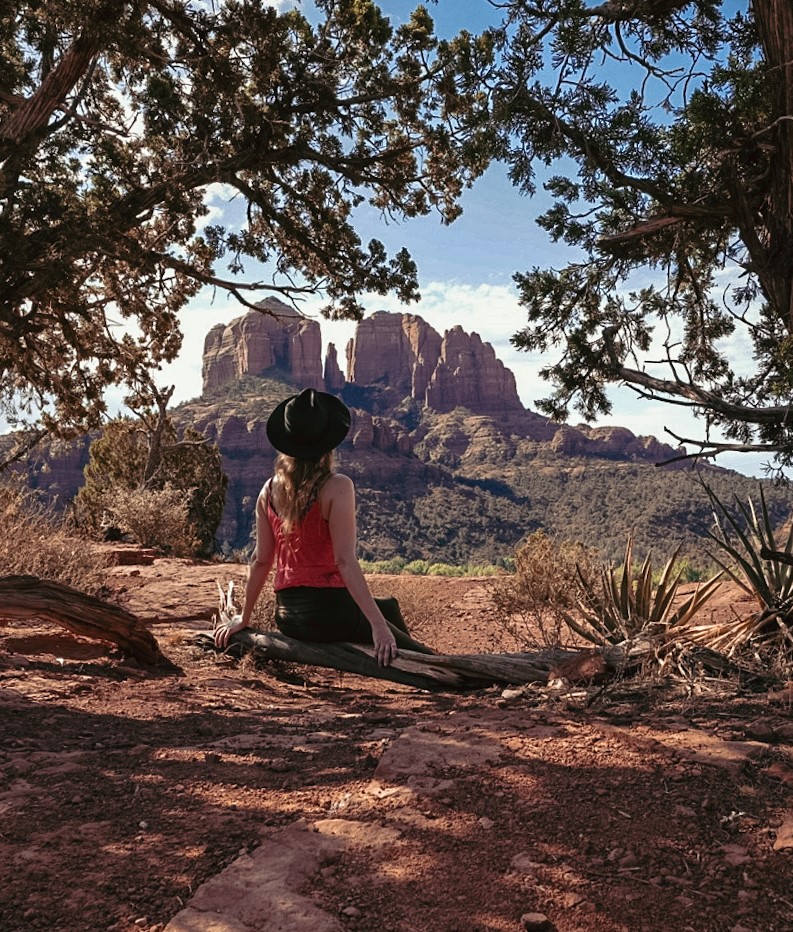 Day One
Since you are trying to see all you can of Sedona in just two days, I highly suggest you start your morning early! As in, sunrise-early.
1) Hike the Secret Slick Rock trail for sunrise views.
One of my favorite sunrise hikes in Sedona is the Secret Slick Rock trail. It's an easy and short trail, and is primarily flat. Most hikers, even beginners, will find this trail simple.
The beautiful silhouette of Cathedral Rock can be seen a short distance away, and the view is spectacular.
The parking lot is only about a half-mile from the end viewpoint, which overlooks the Crescent Moon Ranch. The beautiful silhouette of Cathedral Rock. 
You May Also Like: Desert Hiking Gear and Essentials for the American Southwest
2) Grab breakfast at the Red Rock Café.
Red Rock Café is an awesome breakfast spot that serves everything from breakfast enchiladas to berry-covered French toast.
They are open from 7am-2pm every day except Tuesday. Check out the menu here.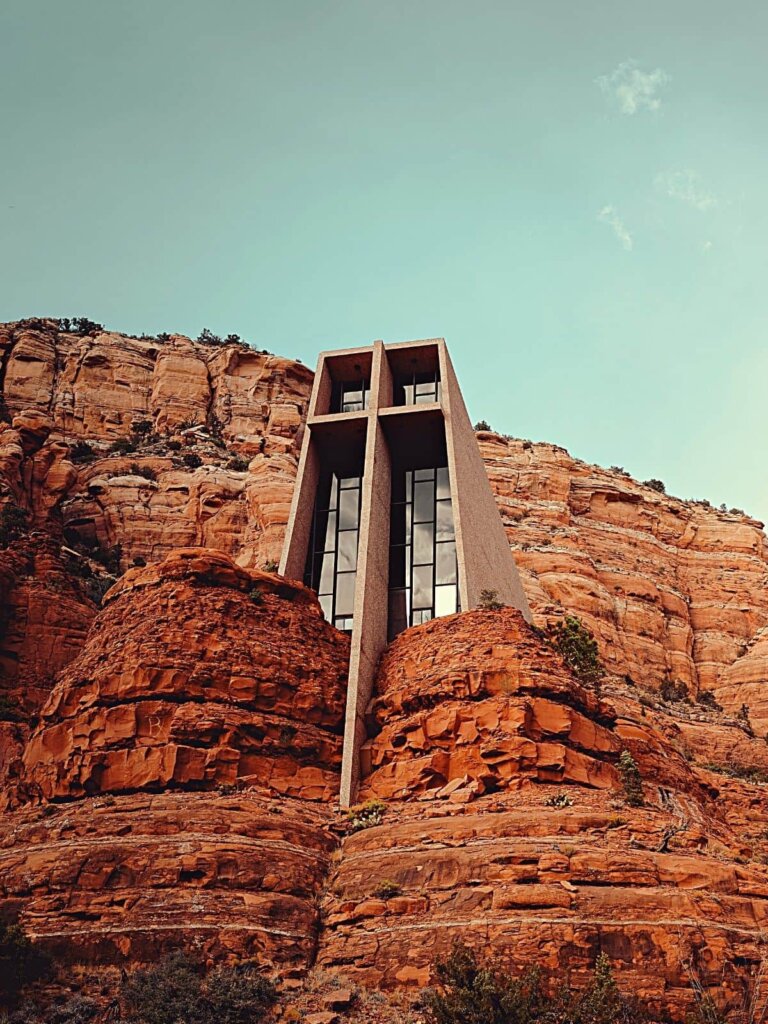 3) Explore the Chapel of the Holy Cross.
Take advantage of the still-early-morning sun and head up to the Chapel of the Holy Cross. This is one of four well-known vortex sites in Sedona.
Vortexes are said to amplify your mood and energy, and may come with a physical sensation on the neck and shoulders. Others report a "vibration" coming from the ground.
I don't know if these vortexes actually hold spiritual energy, but I can confirm that they are beautiful. This impressive church was built in the 1950s, and today is one of the top sights to explore.
Arrive early to get a parking spot. Here is where to find the Chapel of the Holy Cross.
4) Next, a tasty meal at Indian Gardens Café.
This pizza and sandwich shop serves everything from typical hoagies to plant-based greens and grains. The soups and salads are hearty and fresh. Plus, the beautiful outdoor garden seating is so peaceful after your relaxation-session.
More information can be found here.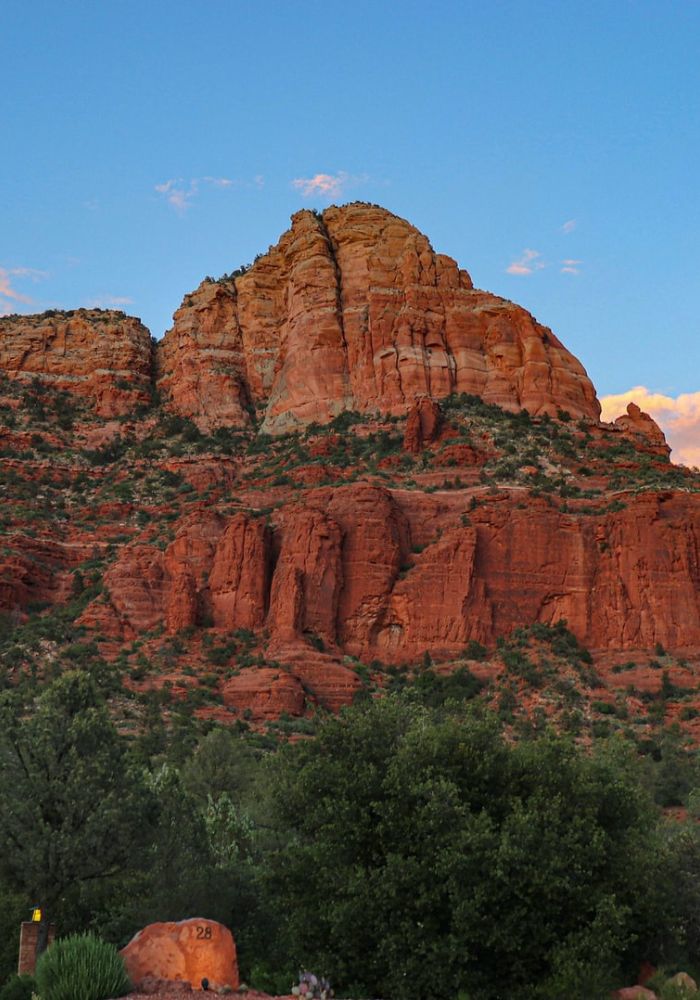 5) Take a Jeep tour.
By late afternoon, you might be feeling that post-lunch lull. If you've had enough navigating and hiking for now, consider taking a tour to see parts of Sedona that you may not have an opportunity to see otherwise.
Hire the famous Pink Jeep Tour to venture farther out into the Sedona hills and cliffs. You'll get a range of booking times to choose from, so make sure you choose mid to late afternoon if you go after lunch.
This four-wheel-drive tour takes you to the Mogollon Rim for spectacular views of the lowland deserts and forests. It is nothing short of spectacular. Book your Pink Jeep Tour here.
6) Enjoy dinner at the Wildflower Café.
This Arizona chain restaurant serves fresh salads, delicious soups and hearty pastas. It was perfect after a long day of exploring, whether you need something green or something loaded with carbs.
Wildflower Café is open from 8am-8pm and more information can be found here.
7) Tuck in for the night.
By now you are likely tired from your full first day of exploring. Scroll to the end of the article for my Sedona hotel recommendations.
You May Also Like: A Flagstaff to Sedona Drive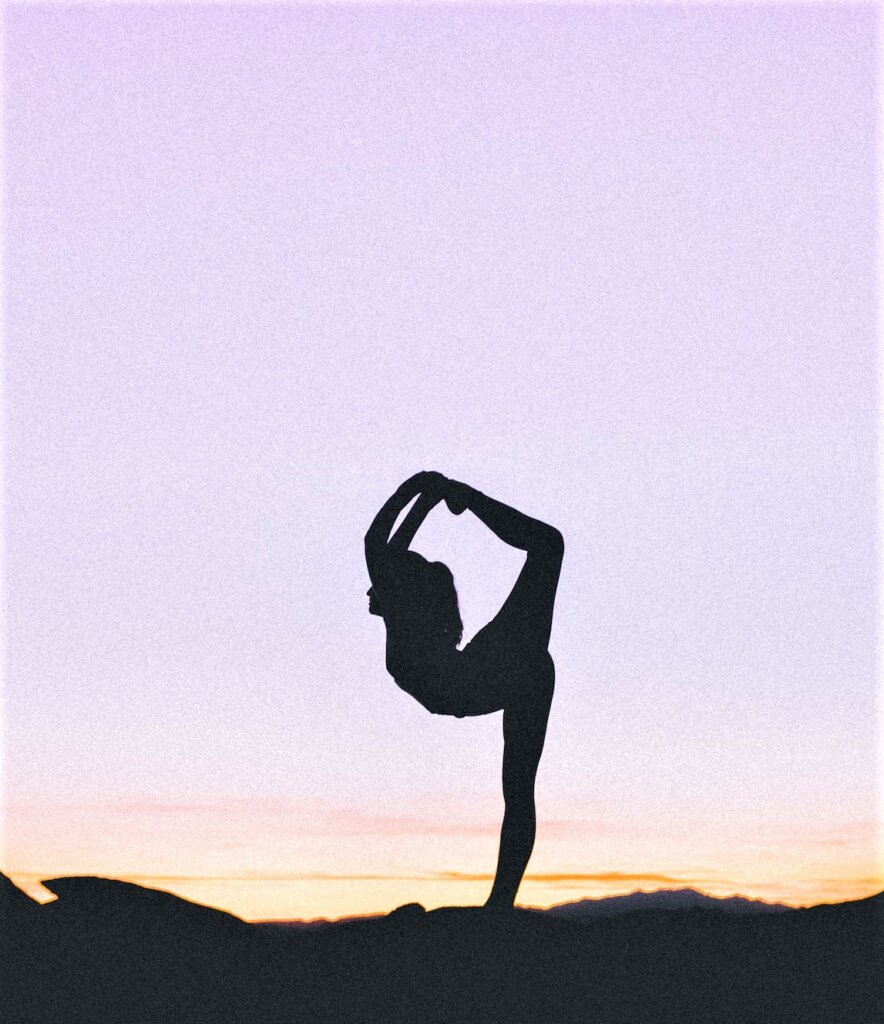 Day 2
Today we cover yoga outdoors, hiking, and Arizona's own wine.
1) Early morning yoga and hiking.
One of my favorite ways to start the day, especially in a place as beautiful as Sedona, is by getting the body moving outdoors. Start the second day of your Sedona weekend getaway with some hiking and outdoor yoga.
Never tried yoga before? No problem! The tour below targets their yoga levels to their guests' experience.
This 3.5 hours guided tour weaves you through colorful cliffs and canyons with a knowledgeable guide. See more of Sedona's desert flora and fauna and learn more about the local energy vortexes.
Once you find an open and flat area, the yoga class lasts between 45 minutes to one hour. Yoga mats are provided, so you don't need to worry about a thing!
I highly recommend the 7am departure, which will wrap up around 10:30am. Book your morning yoga hike here.
2) Head to Sedona Crepes for a tasty brunch.
You are bound to be hungry after all that hiking and yoga. Sedona Crepes is the perfect next stop – and yes, they serve much more than just crepes!
Now if you do choose to order their namesake meal, you have the option of either sweet or savory crepes. If you've never tried a savory crepe, give it a chance. The Veggie crepe is amazing and comes with a soup or salad. Very filling, and one of my favorite meals on this Sedona weekend itinerary!
Other options include paninis, salads, tacos and omelets. You can't go wrong.
More info can be found here.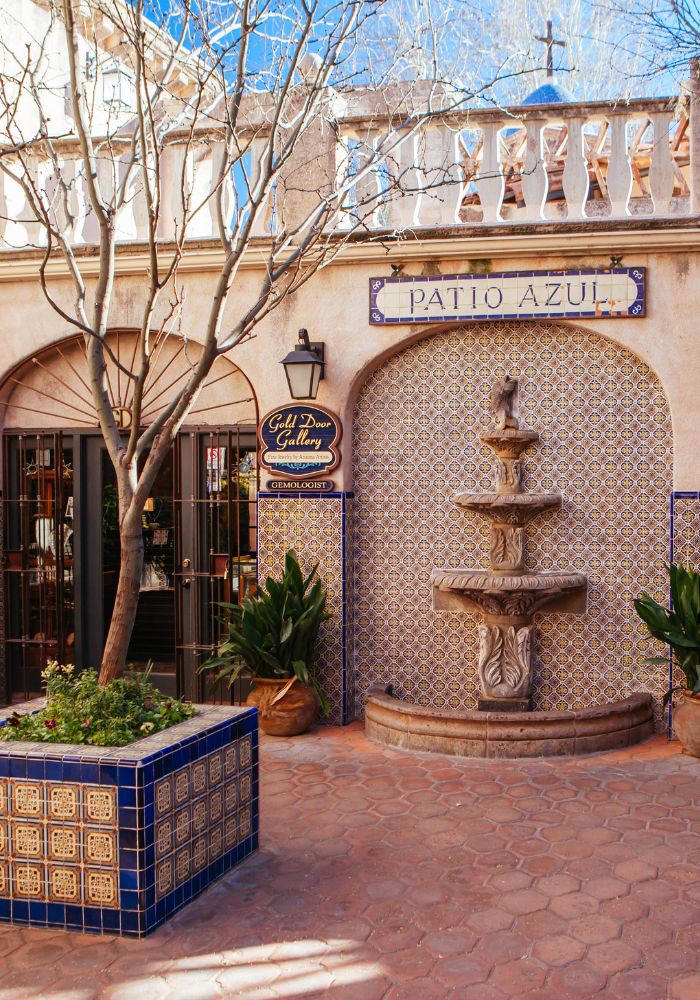 3) Visit the Tlaquepaque Arts and Crafts Village.
The Tlaquepaque Arts and Crafts Village is a necessary stop on your Sedona weekend itinerary! This authentically-fashioned traditional Mexican village features galleries, independent shops, and artists workshops throughout the cobblestone streets.
Oftentimes, you can watch artists create their works on site, like jewelry or thrown pots. If you have holidays or birthdays coming up, consider shopping here for some one-of-a-kind handmade gifts!
Tlaquepaque is pronounced "Talah-keh-pah-keh" and is located here.
4) Take a trolley tour.
After spending most of the day on your feet, you may be ready to take it easy for a bit. I recommend taking a Sedona Trolley Tour, so that you still get to explore but at a relaxed pace.
You have various options to choose from, like the West Sedona and Fay Canyon Tour. See curious rock formations like Thunder Mountain and Chimney Rock. Or, consider the 90 minute Sunset Tour. Trolley Tour information can be found here.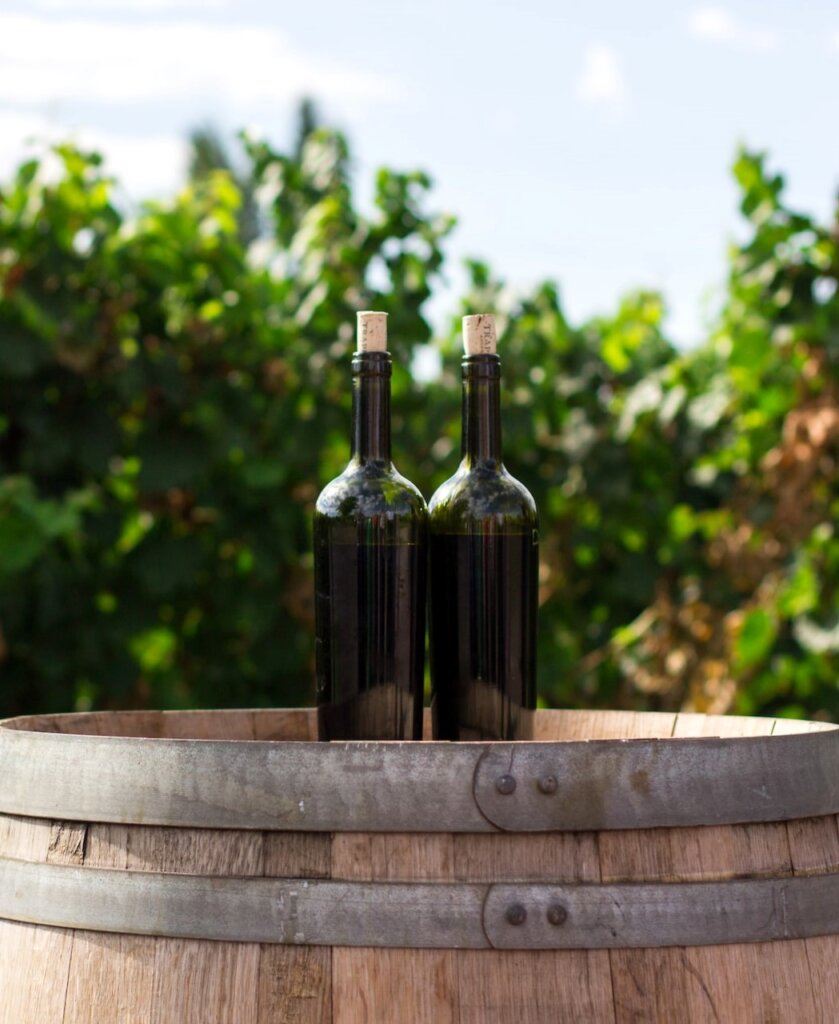 5) Relax with Arizona-made wine and light bites.
You read that right – there are wineries and vineyards right here in Arizona!
The Verde Valley is found just outside of Sedona and is the perfect way to end your 2 day Sedona weekend getaway.
Burning Tree Cellars specializes in small and unique batches of wine so you are sure to find something special here. Their tasting room is in nearby Cottonwood.
Or, try the family-run Passion Cellars, multiple-time award winners for their deliciously complex wines. The winery is located in the quirky town of Jerome.
Want to take away the stress of planning your own wine tour? Consider booking a private hike and wine tour here.
6) Turn in for the night.
You have now made it through your Sedona weekend itinerary! Here are my recommendations for accommodation options in both Sedona and Cottonwood – perfect for if you visit Burning Tree Cellars.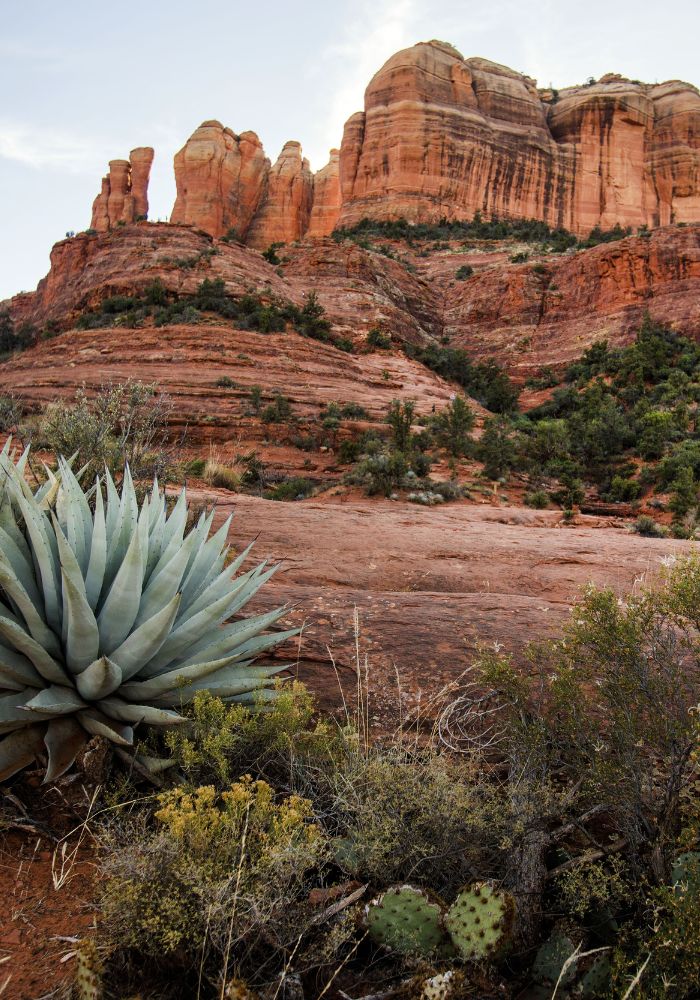 Where to Stay in Sedona
Visitors have plenty of lodging options when visiting Sedona, ranging from boutique to budget. There is something here for you no matter your style.
The first three hotels on this last are located within Sedona, and the fourth is found in nearby Cottonwood. I've included a Cottonwood option, too, just in case you hit the winery there and prefer a closer place to stay.
Also, if you visit Sedona during the busier months, the prices in town can get pretty high. Cottonwood is less than 30 minutes from central Sedona and much much cheaper.
Sky Ranch Lodge ($$$)
Hilton Sedona Resort at Bell Rock ($$$)
Arabella Hotel Sedona ($$)
Lux Verde Hotel ($$)
Bonus Tips for Your Sedona Weekend Getaway
If you are flying to Sedona, you can choose either the Flagstaff or Phoenix Airport. Flagstaff is closer, but Phoenix is likely cheaper. It will take roughly two hours to drive from Phoenix to Sedona.
No matter where you land, you'll likely want to rent a car. Public transportation in Sedona is not plentiful, so a car is necessary to get around.
Parking can be difficult at the popular hiking trails. Plan to arrive as early as possible!
Uber and Lyft are options for short trips or for the day you visit the wineries.
Download offline Google maps to be safe! While I had service throughout Sedona, there were a few dead areas on the hiking trails. Most trails are well-marked but you never know.
You will need a Red Rock Pass or the 'America the Beautiful' National Park Pass for parking at the trailheads in the Coconino National Forest. Be sure to display your pass on your windshield while you're on the trails.
The Red Rock Pass costs $5 daily, $15 weekly or $20 annually. You can purchase the Red Rock Pass in person at some of the bigger trailhead parking lots, or in town.
I personally use the 'America the Beautiful' Pass because I always visit multiple national parks throughout the year. It costs $80 and quickly pays for itself if you're a frequent visitor. This pass gets you into all US national parks, national forests, BLM land, national wildlife refuges and more.
If you want to swap out any of the itinerary suggestions on your Sedona weekend getaway, then head to this post: The Best Things to Do in Sedona
***
And that wraps up the two day itinerary for your Sedona weekend getaway! I hope you enjoy Sedona as much as I always do.
Let me know how it goes below!
Pin Me for Later!