Millions of people flock to Vegas each year for an escape to Sin City. But what about those of us nature-lovers, looking to escape the bright lights of Vegas? Here is my collection of the ten best road trips from Las Vegas into the beautiful natural surroundings. Prepare for your Las Vegas Road Trip below!
Pin Me for Later!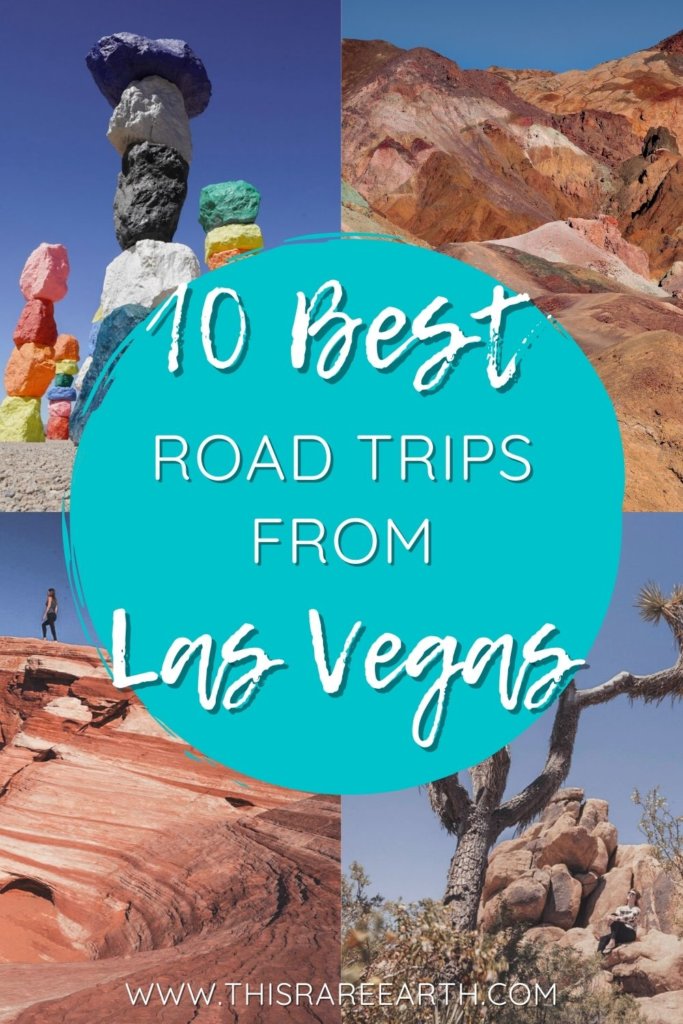 Las Vegas is an incredibly popular destination for US tourists. Millions of visitors flock to Sin City every year for the excitement, the bright lights, the gambling, and the incredible shows.
However, even those who love the outdoors can find some amazing hikes, parks, and natural wonders nearby!
Whether you are a local looking for a Las Vegas road trip or a visitor who wants to add a stop to their vacation, this list is for you. Here are the top ten best road trips from Las Vegas for nature-lovers at heart!
You May Also Like: National Parks Near Las Vegas
The 10 Best Road Trips From Las Vegas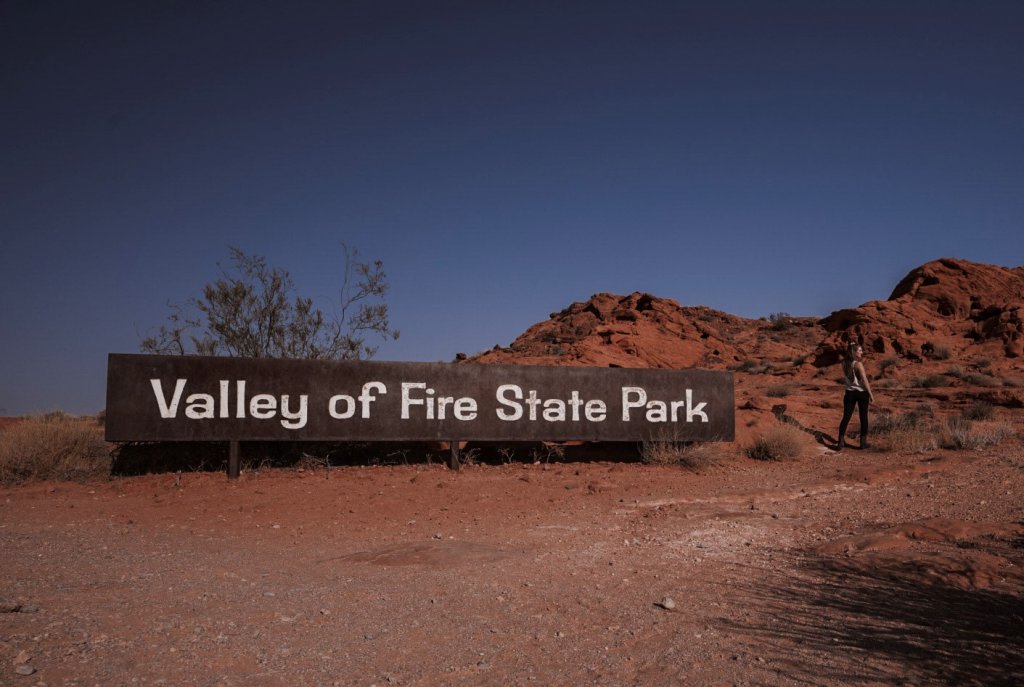 1) Valley of Fire State Park
I've said it before and I'll say it again – Valley of Fire State Park surpassed my expectations, and majorly. This Nevada state park was such a highlight for me, I was honestly planning my next trip back before I had even left the area.
This desert park covers 46,000 acres of land, and visitors will be blown away at every turn. Towering red mountains and multi-colored hills will greet your eye at every corner. Striped and rugged rock formations, some dating back to the time of the dinosaurs, are waiting to be discovered.
You May Also Like: Planning the Perfect Girls' Trip to Vegas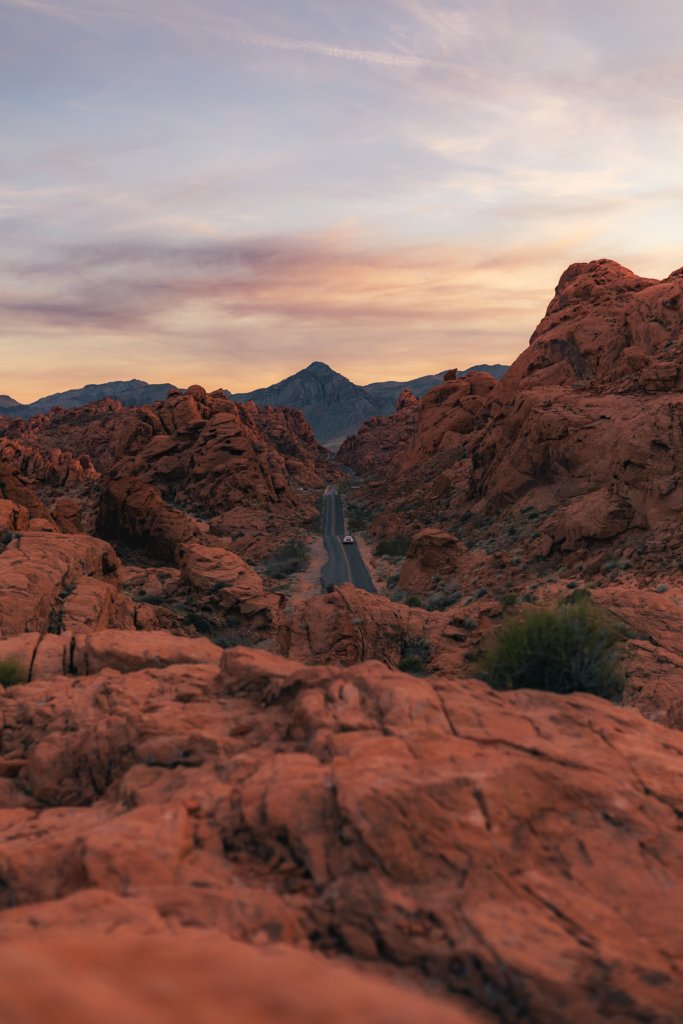 There are plenty of breathtaking hikes inside Valley of Fire State Park, and most of them are fairly short. This is not a bad thing, because temperatures can get HOT! The hikes lead to amazing sights like ancient petroglyphs, incredible rock formations, and gorgeous vistas.
You do not want to miss this park! Only a one hour drive northeast from the Las Vegas Strip, it's a quick and easy day trip from Las Vegas.
Read my in depth post on visiting Valley of Fire State Park, Nevada.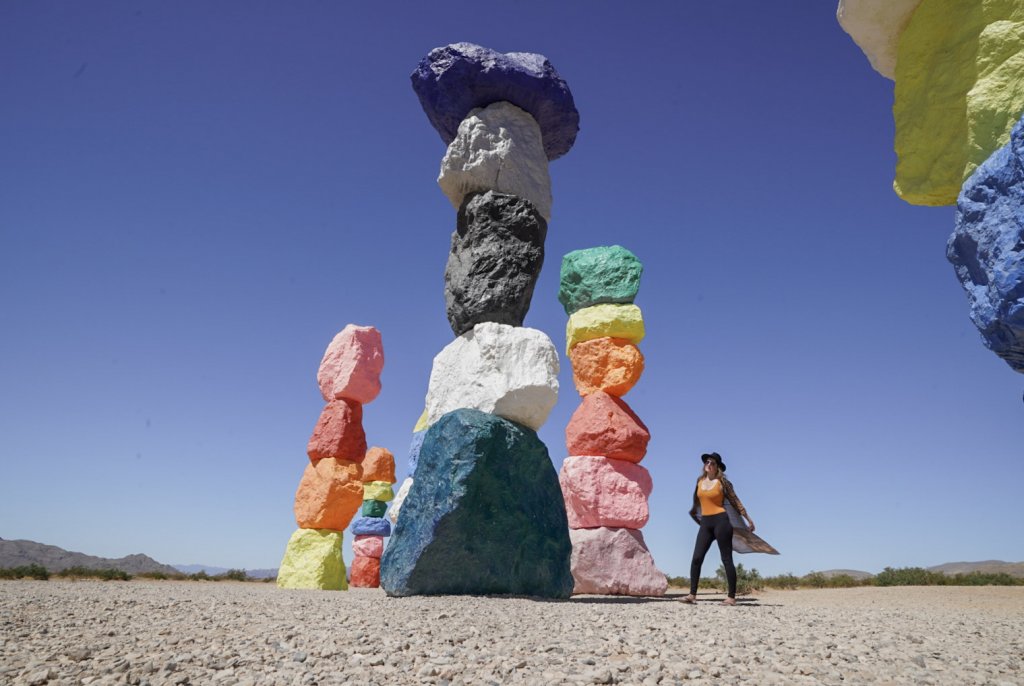 2) Seven Magic Mountains
One of the easiest road trips from Las Vegas, the amazing art installation called Seven Magic Mountains is sure to impress artistic and non-artsy visitors alike. Produced by the Nevada Museum of Art and Art Production Fund, this art installation was originally meant to be a temporary project. As of now, it's lifespan has already been extended once (and I suspect will be extended again).
Created by Swiss artist Ugo Rondinone in 2016, these giant neon boulders stand up to 25 feet tall in the middle of nowhere, with a dry desert backdrop and endless blue sky above. It's the perfect blend between the natural world and the man-made.
Seven Magic Mountains is a completely unexpected visual surprise, just off of the freeway and only 20 minutes from the Vegas Strip.
Read my in depth post about visiting Seven Magic Mountains.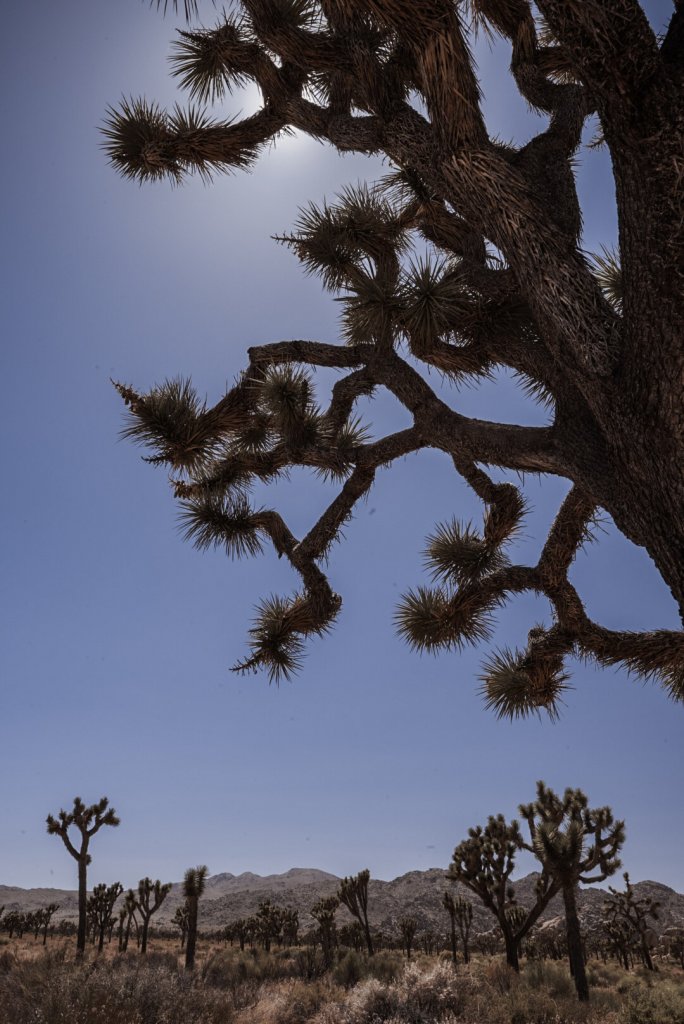 3) Joshua Tree National Park
If you have never visited Joshua Tree National Park in California, then this is a must-see! At approximately three hours away, this is one of the most scenic drives from Las Vegas.
Joshua Tree National Park is a special place. It became a National Park as recently as 1994, and for good reason! The park covers areas of both the Mojave Desert and the Colorado Desert, meaning that it contains two very different but equally beautiful landscapes.
The famous and strange Joshua Tree – which is actually a tall Yucca – dots the landscape like an otherworldly being. The nighttime stargazing is phenomenal, earning a designation as a Dark Sky Park.
Joshua Tree is popular with hikers, campers, photographers and rock-climbers. The park has something for everyone, and should be seen at least once in everyone's life.
Read my in depth post about visiting Joshua Tree National Park.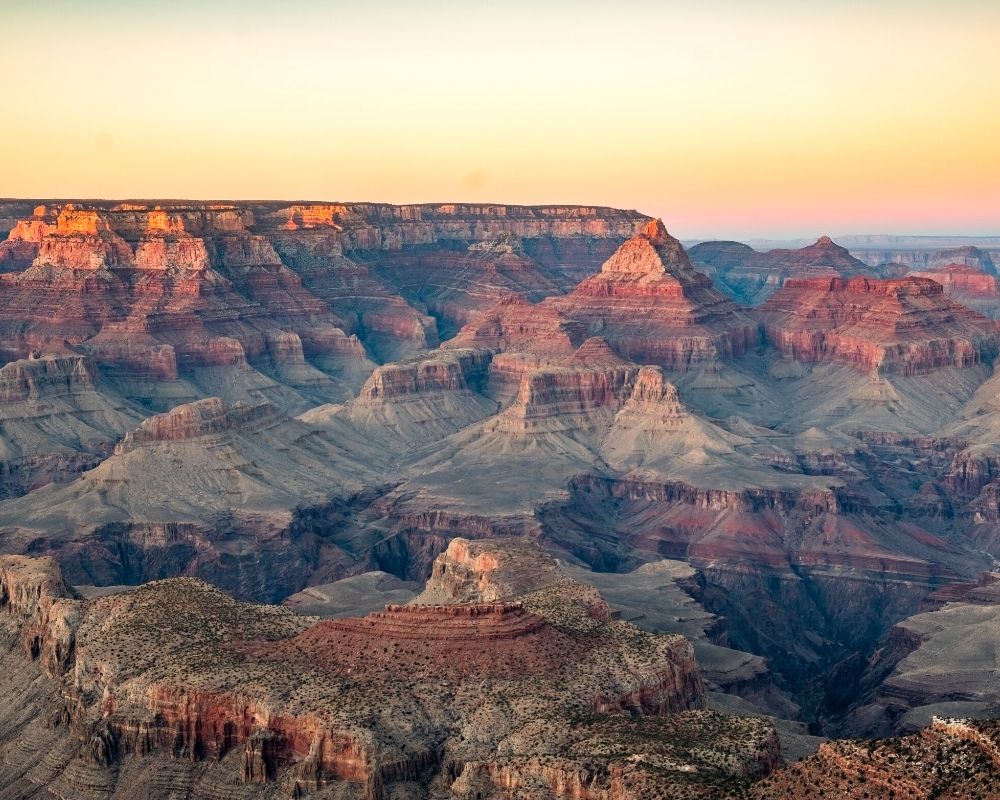 4) The Grand Canyon
Though it probably needs no introduction, the world famous Grand Canyon absolutely deserves a spot on this list of the best road trips from Las Vegas. Crossing into Arizona, the drive will take around four and a half hours to reach the Grand Canyon.
The first time I saw the Grand Canyon, I remember thinking that it almost looked like an illusion, or a backdrop from a movie. It's hard to comprehend how vast this beautiful rock formation spans. The Grand Canyon covers over 270 miles lengthwise and 18 miles in width.
To truly appreciate the size of the Grand Canyon, it's not a bad idea to spend a night or two near the park in order to have a few extra days to explore. Whether you prefer hiking, camping, photography, or even river rafting, the Grand Canyon has it. So, definitely start to plan that road trip from Vegas to the Grand Canyon today!
Get more information on visiting the Grand Canyon.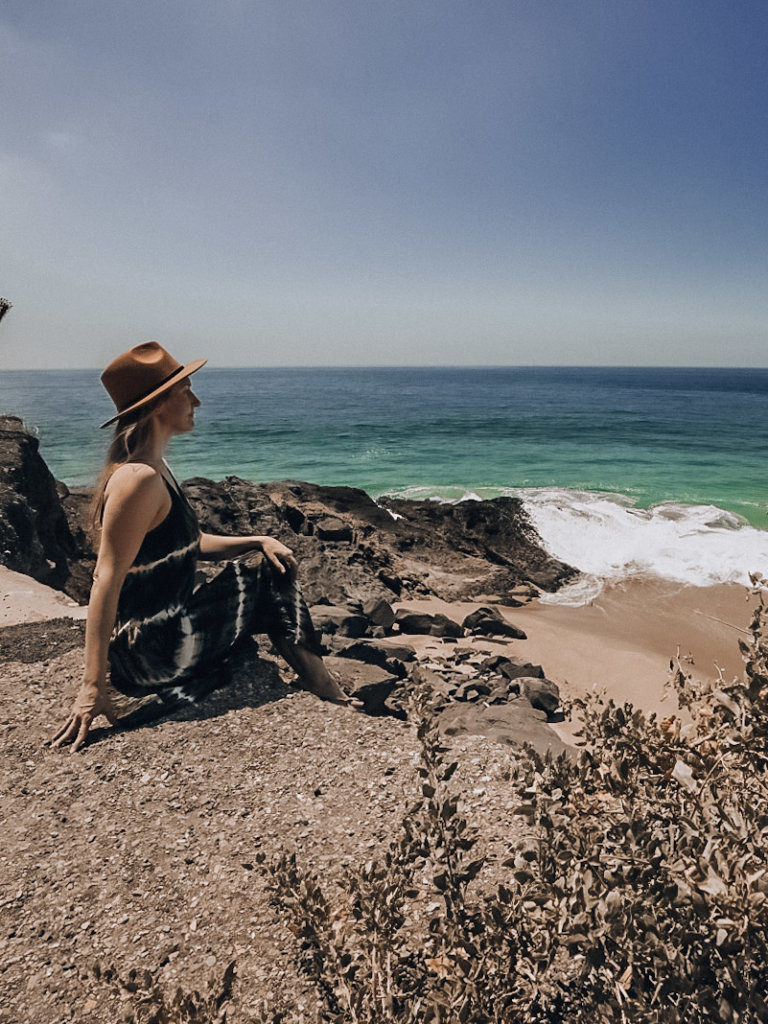 5) Malibu
We're heading back to California for my next Las Vegas road trip, to the beautiful locale of Malibu.
For first time visitors, Malibu is rarely what they've pictured in their heads! That's because Malibu is a far cry from glamourous Beverly Hills and is actually more of a small sleepy town with a laid back vibe.
My favorite surprise of Malibu is how beautiful the natural scenery is. The coastline has so much character due to the tall and jagged cliffs that line much of the beach. El Matador State Beach is one of the most picturesque beaches in all of Los Angeles, and is a great place for photography or just lounging. The nearby Leo Carillo State Park offers gorgeous hiking and camping opportunities.
As for meals, there is certainly no shortage of restaurant options in every price range. Though it will take around four and a half hours to get here, this is one of the prettiest and most relaxing road trips from Las Vegas you could choose.
Read my in depth guide on all things Malibu.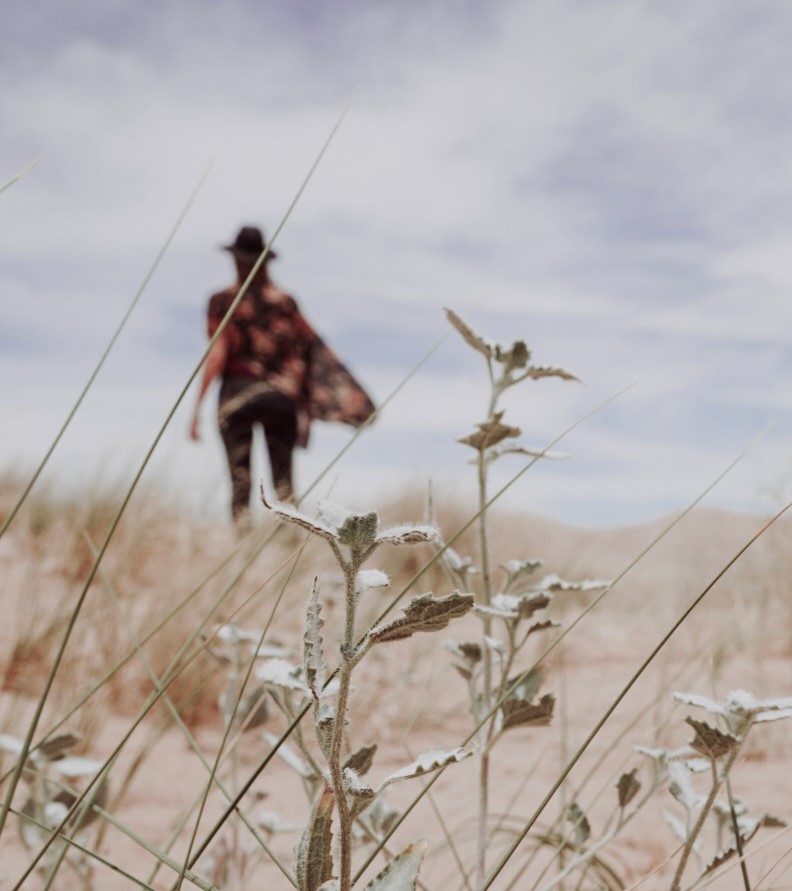 6) Mojave National Preserve
The Mojave National Preserve is an underrated and relatively unknown park that definitely deserves recognition. It sits on the border of California and Nevada, and will take under an hour to reach by car from Vegas.
As part of the Mojave Desert, you will see many Joshua Trees stretching across vast areas of desert land. This is a beautiful place to hike, but definitely come prepared because desert hiking is no joke.
There are a few surprises in the Mojave National Preserve that you wouldn't expect. Tall white sand dunes called Kelso Dunes stretch across one area of the park, with a mountainous backdrop and dry desert brush lining the entry. Visitors can also access an underground Lava Tube that is amazing for photography and fun to explore.
Learn about visiting the Mojave National Preserve.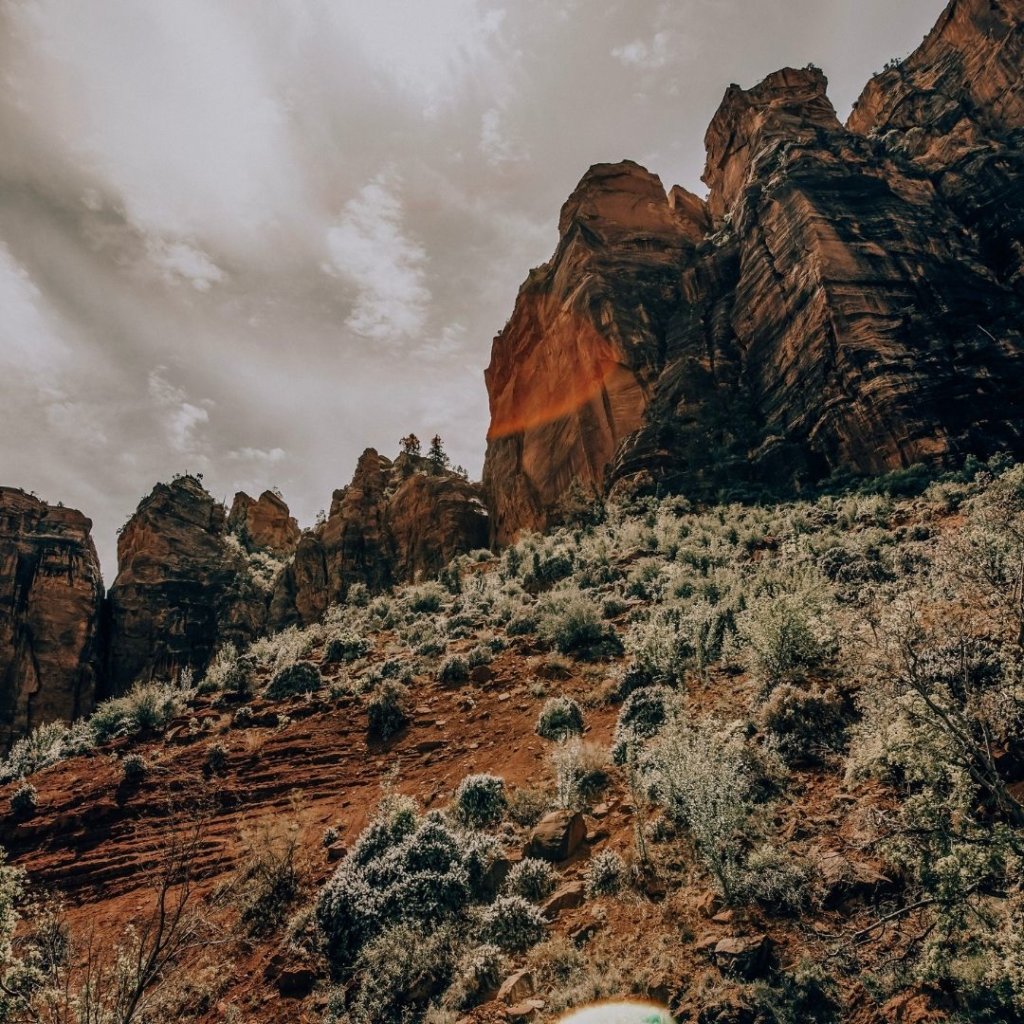 7) Zion National Park
Heading east from Las Vegas is the unbelievable Zion National Park in Utah. In under three hours, you can reach Utah's very first National Park, and it's a beauty.
Tall pink and red sandstone cliffs tower overhead into the sky above. Unique plants, animals, streams and rocks are waiting at every turn.
The first time I drove into Zion was in the evening, and what I vividly remember is the bright stars shining overhead and the moon illuminating the outlines of the surrounding cliffs. This is one of my most memorable stops in Utah so far and has a special place in my heart. I highly recommend taking a road trip from Vegas to Zion National Park.
Get more information on visiting Zion.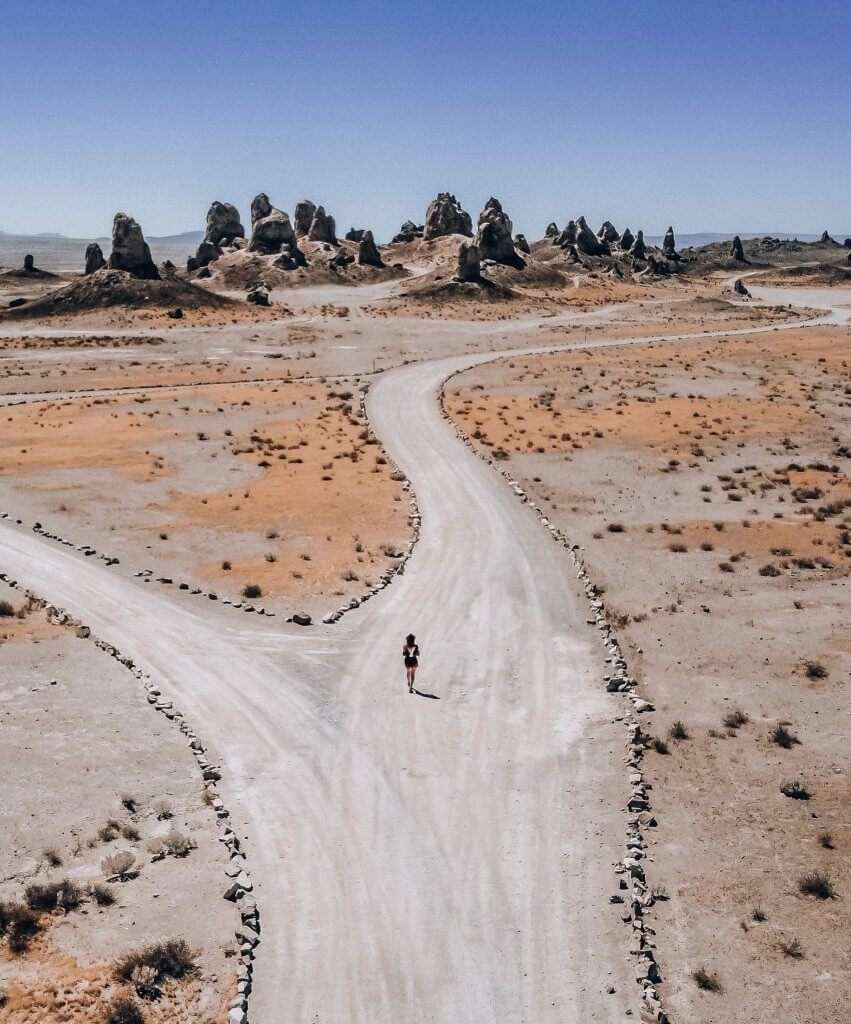 8) The Trona Pinnacles
This is one of the more obscure locales on the list of road trips from Las Vegas. The Trona Pinnacles are not super well known outside of their home in California. It will take visitors just under four hours to make the trip from Las Vegas.
Besides being incredibly unusual, the Trona Pinnacles used to be submerged underwater. Today they rise out of the very flat and dry Searles Valley in various shapes, named towers, tombstones, ridges and cones. They are just so strange! It's no wonder that this is a famous spot for filming science fiction productions.
One cool detail to remember, camping is allowed here, anywhere, and is completely free. This is another great spot for nighttime photography.
Read my in depth guide on visiting the Trona Pinnacles.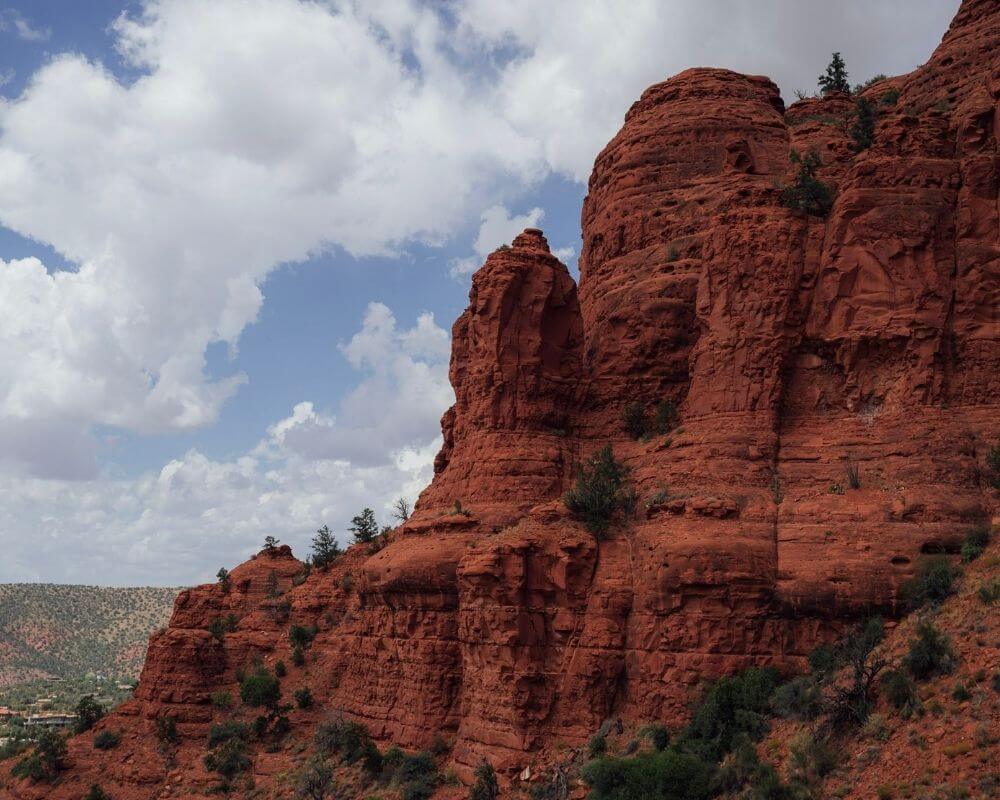 9) Sedona
In Northern Arizona, Sedona is a great place to visit with a Southwestern vibe! Sedona is a four and a half hour drive from Las Vegas, and the route will take you through interesting scenery around Flagstaff and the Coconino National Forest.
Housing a population of 10,000, Sedona is an artsy and New Age type haven. Galleries, spas, and small shops line the streets. Giant red-rock buttes and pine forests shelter the town, creating a visual treat.
Sedona is a great weekend getaway from Las Vegas if you have the time. Exploring the shops and galleries, hiking, and sight-seeing are excellent ways to pass the time.
Bonus, if you are looking to extend your road trip further, my guide on road trip stops between Phoenix and Sedona will highlight several additional can't-miss sights in Arizona.
Get more information on things to do in Sedona.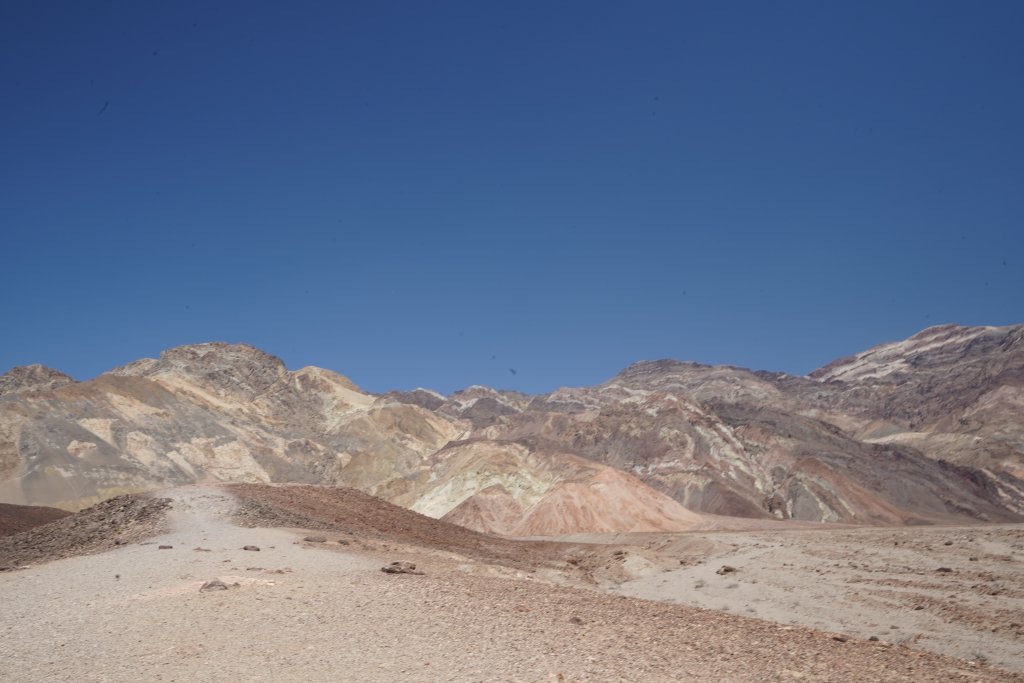 10) Death Valley National Park
Last and absolutely not least is one of my personal favorite parks in California; Death Valley National Park. There is just so much to see here! As the largest National Park in the contiguous United States, the views are never-ending.
From the incredibly colorful Artist's Palette to the jagged points of Zabrieski Point, the geology is certainly stunning. One of the most picturesque spots is called Badwater Basin, and it's claim to fame is being the lowest point in all of North America, sitting at 282 feet below sea level.
If you do any hiking, be sure to follow desert safety guidelines. Death Valley regularly reaches temperatures over 110 degrees in the summer and fall months.
With such a large amount of land to cover, this is one park you may want to explore for more than a day. And, at only two hours away from the Las Vegas Strip, it's an easy park to come back to again and again.
Read all about visiting Death Valley National Park.
These are the 10 BEST road trips from Las Vegas, all reachable in four and a half hours or less!
I've been to each of these spots multiple times, and can't recommend them enough. Whether you prefer quirky art installations, desert hikes, or quiet beachside vacations, it is all here.
Let me know in the comments below which one is first on your list!
Pin Me for Later!