Most people head to Vegas for the gambling and glitz. But for me, my favorite feature of Nevada is access to all of the incredible nature! Some of the country's best national parks are located near Las Vegas, Nevada – and we are gong to cover them all here.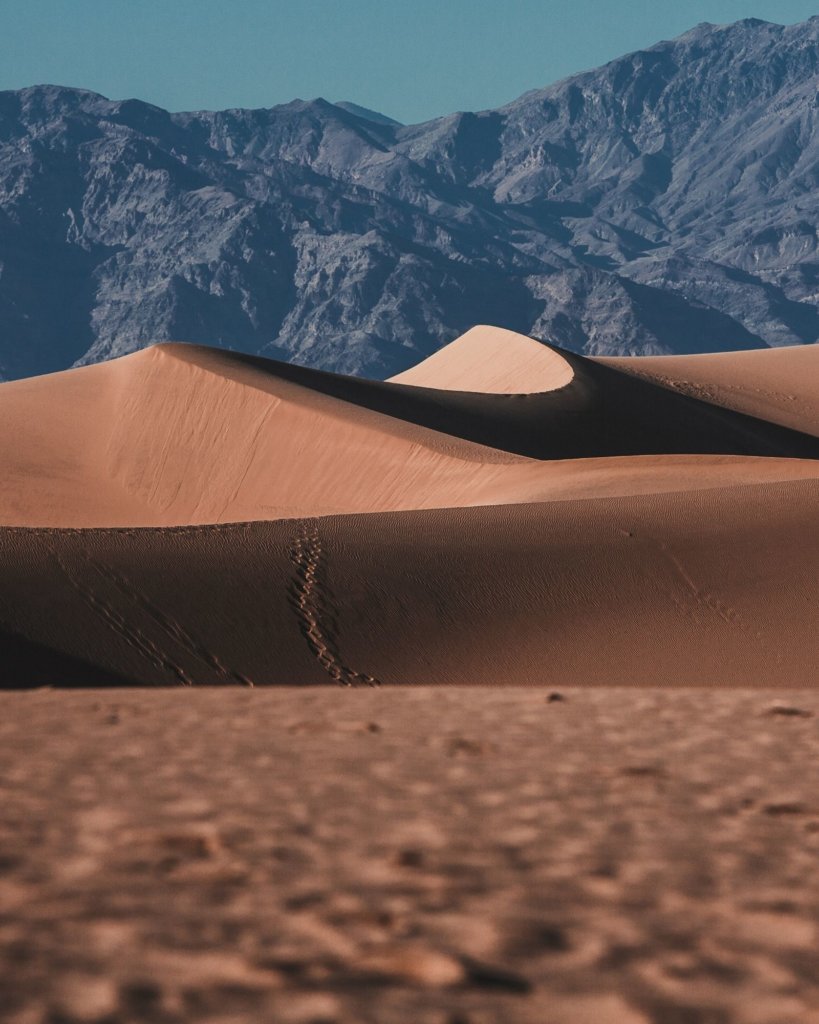 Most people are unaware of just how many beautiful parks are located near Las Vegas. That's right – it's not all about the casinos and buffets!
Actually, all of my trips to Vegas in the past few years have been all about the outdoors. I absolutely fell in love with Valley of Fire State Park and it's vividly red peaks. The neon towers at the Seven Magic Mountains art installation juxtaposed against the barren Mojave backdrop are stunning.
But what about national parks near Las Vegas, Nevada?
There may be more than you think! This list will cover all of the national parks near Vegas that are under a 5.5 hour drive. So, a reasonable weekend excursion! Le's dive in.
You May Also Like: The Best Road Trips from Vegas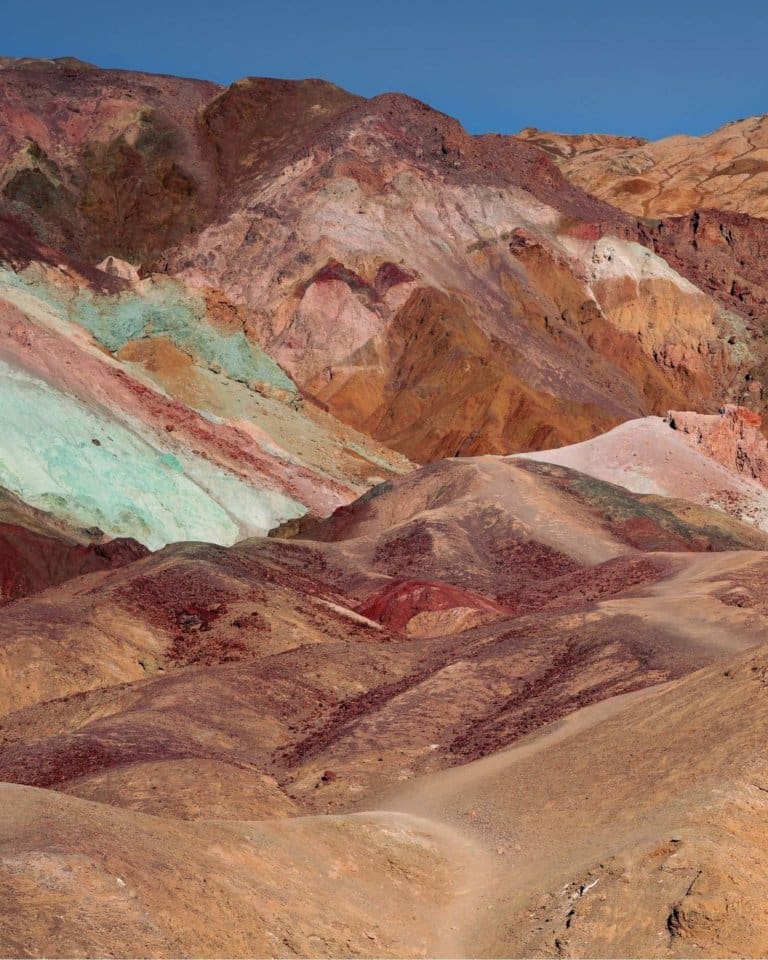 7 National Parks Near Las Vegas
These national parks are arranged from closest national park to Las Vegas to the farthest. All are under 5.5 hours away and make excellent road trip destinations.
Pro Tip: Consider buying the America the Beautiful National Park Pass. If you visit more than 2 parks during the year, the pass will have paid for itself. Bonus, it often saves you time at the entrance, too!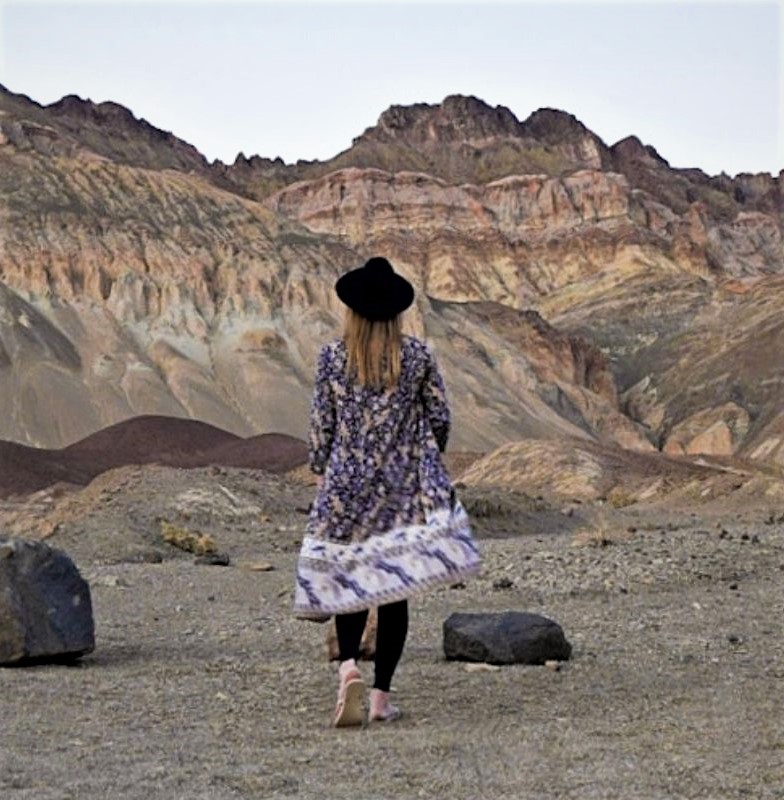 Death Valley National Park
Death Valley National Park is one of my favorite parks of all time. It is the largest of all national parks within the contiguous United States, and that is exaggerated by all of the different landscapes you can see here! From salt flats to sand dunes to colorful canyons, you will find it all.
Death Valley is an International Dark Sky Park, so it's a great spot in California for stargazing and astrophotography. Even if you just camp, the naked eye will likely see endless stars in the dark night sky.
When to Visit: Spring and autumn are the best seasons to visit Death Valley. The days are still fairly long but the temperatures aren't yet brutal. Summer is hot – as in one of the hottest places in the world. I've visited many times in the summer but don't recommend hiking at this time. It's also a great national park to visit in the winter.
Don't Miss: Artists Palette, Mesquite Flat Sand Dunes, Badwater Basin
You May Also Like: One Day in Death Valley National Park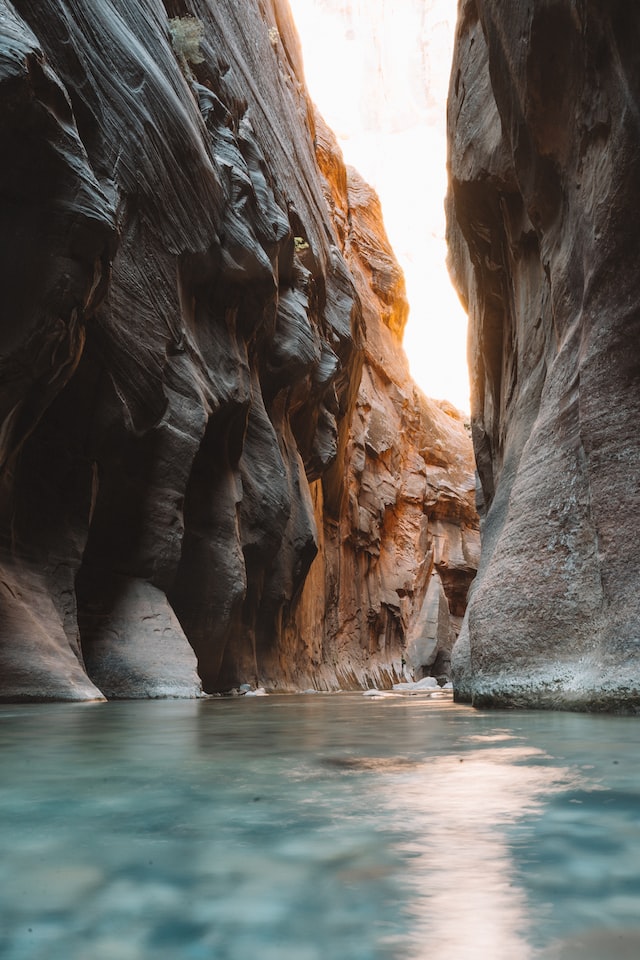 Zion National Park
The second closest national park near Las Vegas is Zion National Park in Utah. Zion really took me by surprise the first time I saw it.
The hikes are the best part here, so if you like hiking and trekking, then this is a park you just can't miss. Conquer the Angels' Landing trail if you're up for a challenge, or the Emerald Pool trail for a more easily managed route.
When to Visit: Zion National Park is open to visitors year-round, but most people (70%) visit between April and September. So if you can make it in March or October, you will beat the crowds.
Don't Miss: Angels Landing, Zion Narrows, camping under the stars.
You May Also Like: The Best National Parks in the American Southwest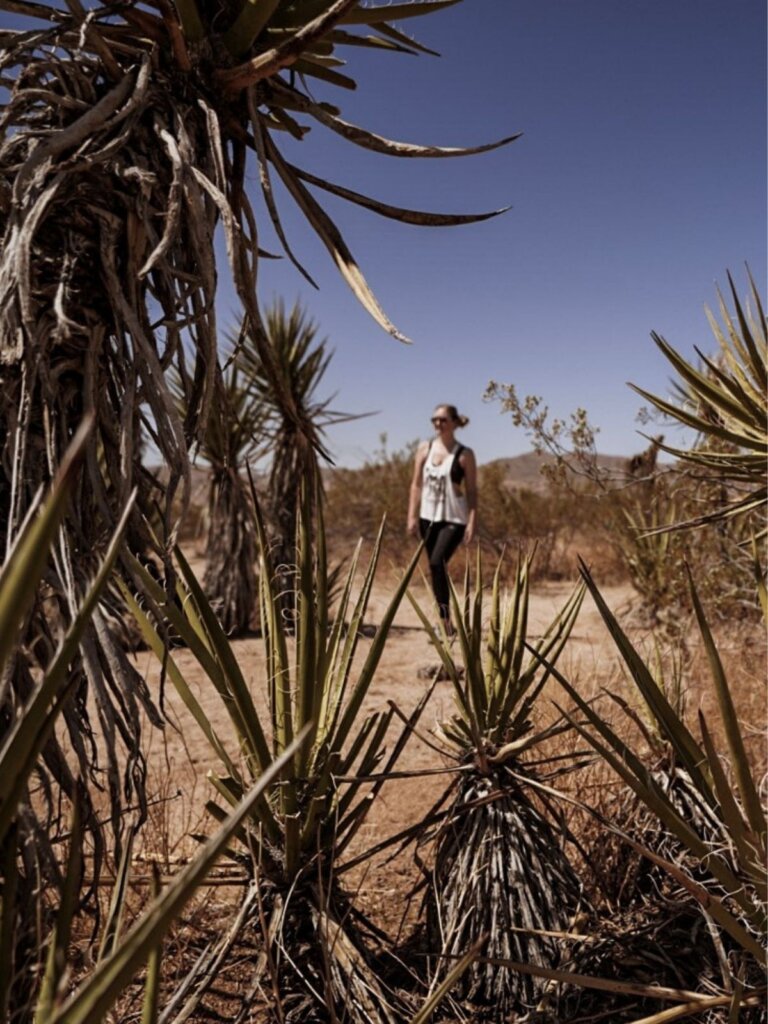 Joshua Tree National Park
I visit Joshua Tree National Park multiple times each and every year. That's how much I love it! From incredible sunrise spots to alien-like landscapes and hiking trails, this park just can't be beat.
The strange yucca plant known as the Joshua Tree is only found in a few places in the entire world, and they are the exact reason that the park came to be. Along with the large rounded boulders scattered across the northern half of the park, they make this place feel otherworldly.
When to Visit: Joshua Tree is in the heart of the Mojave Desert, so it gets hot. If you come in summer, start hikes early and bring more water than you think you need. The shoulder seasons are ideal and even winter can be wonderful – but check the weather for cold or even frost nowadays!
Don't Miss: Arch Rock, Cholla Cactus Garden, Skull Rock
You May Also Like: One Day in Joshua Tree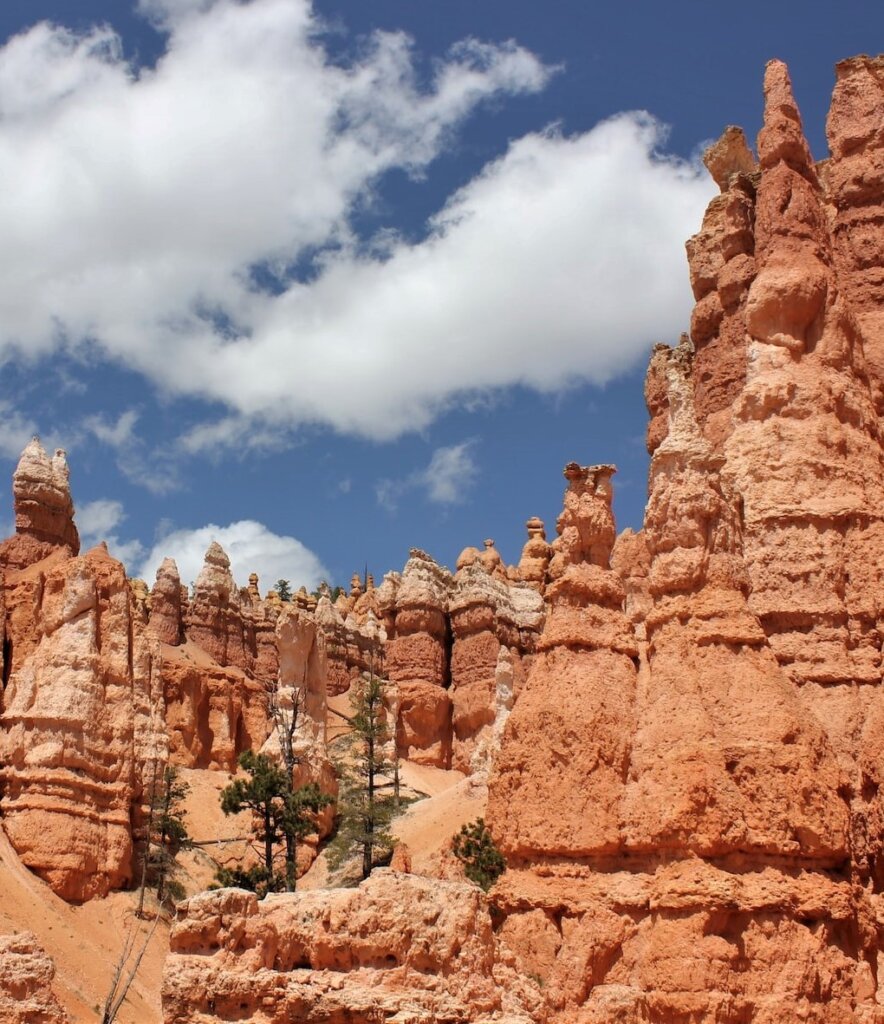 Bryce Canyon National Park
Bryce Canyon might be the smallest park on the list, but but it has some of the coolest rock formations and collections of orange hoodoos packed within park boundaries.
This sprawling national park offers amazing sunrises and sunsets over Inspiration Point and Bryce Point at the expansive Bryce Amphitheater. The Navajo Loop Trail offers stunning scenery and – by sheer luck – I had it al to myself even at the beginning of summer.
When to Visit: The best time to visit is May through September, in terms of weather. And though it can get crowded, summer offers plenty of ranger-led activities. Fall will bring fewer people and cooler temperatures. In the winter, the park does get snow, perfect for skiing and snowshoeing.
Don't Miss: Bryce Point, Inspiration Point, Navajo Loop Trail
You May Also Like: How to Plan a Hiking Trip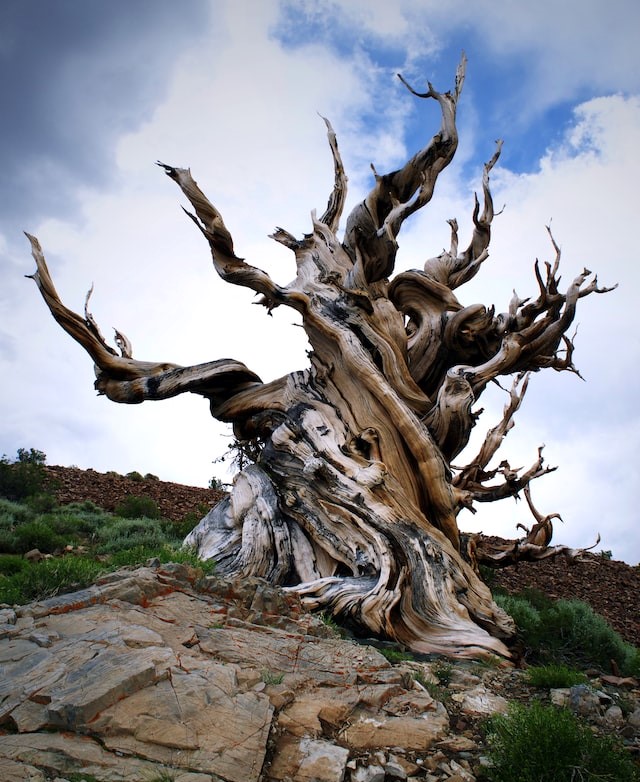 Great Basin National Park
Great Basin National Park is about 4.5 hours from Las Vegas. It is the only national park located fully within Nevada's borders.
Great Basin is home to the second-highest peak in the state, as well as dark and mysterious caves, and some of the oldest trees in the world. A great variety of plant life can be found here, from prickly pear cactus to alpine wildflowers to the ancient bristlecone pines.
Hike the Bristlecone Pine Trail to see Nevada's only glacier as well as the trees for which the trail was named. Sign up for a ranger-led astronomy tour under the dark sky certified stars.
When to Visit: Summer is the most popular season to visit, as school is out and temperatures are generally mild. Fall months bring cooler weather and smaller crowds.
Don't Miss: The Lehman Caves, Bristlecone Pines, Baker Lake
Grand Canyon National Park
Of all of the national parks near Vegas, the Grand Canyon is hands down the most iconic. People from across the world travel to the USA just to see this amazing park – and for very good reason!
The first time I saw these endless, layered bands of red rock, it felt like I was staring at a movie backdrop. It was almost unbelievable. But due to millions of years of geological history, this place is oh-so-real.
Everyone needs to visit the Grand Canyon at least once in their lifetime.
When to Visit: Anytime. Seriously. I've spent a windy new years day here, as well as a sunny summer weekend. For hiking and kayaking, summer is ideal. To beat the crowds, try shoulder seasons.
Don't Miss: Mather Point, Bright Angel Point, Grandview Point
You May Also Like: Arizona Bucket List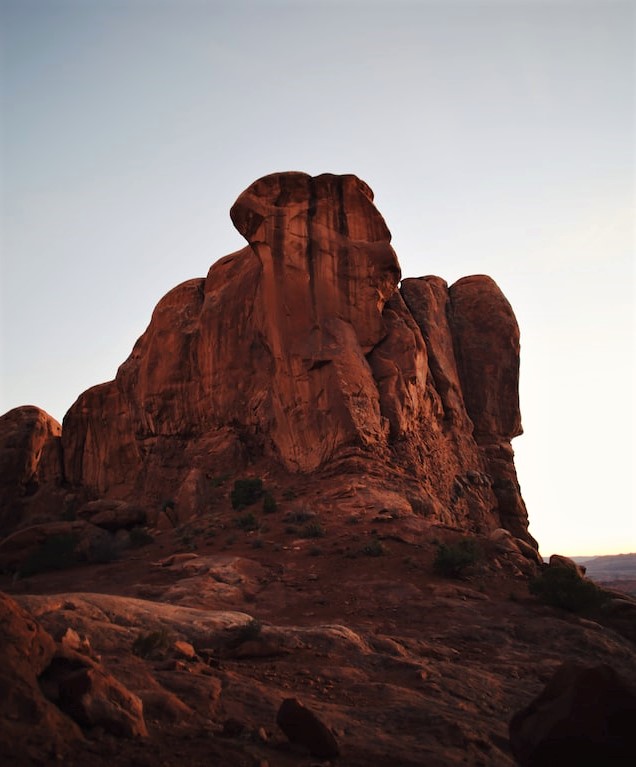 Capital Reef National Park
Capital Reef has got to be one of those hidden-gem national parks. I had never heard of it before moving out west – but now I recommend it as one of the coolest parks in Utah!
Capitol Reef National Park is located within Utah's south-central desert. Take the 7.9-mile Scenic Drive to get the best overview of Capitol Reef. Sheer cliffs, rock formations, and deep canyons await!
Don't Miss: The Scenic Drive, Cassidy Arch, Sunset Point
Additional Options to Consider: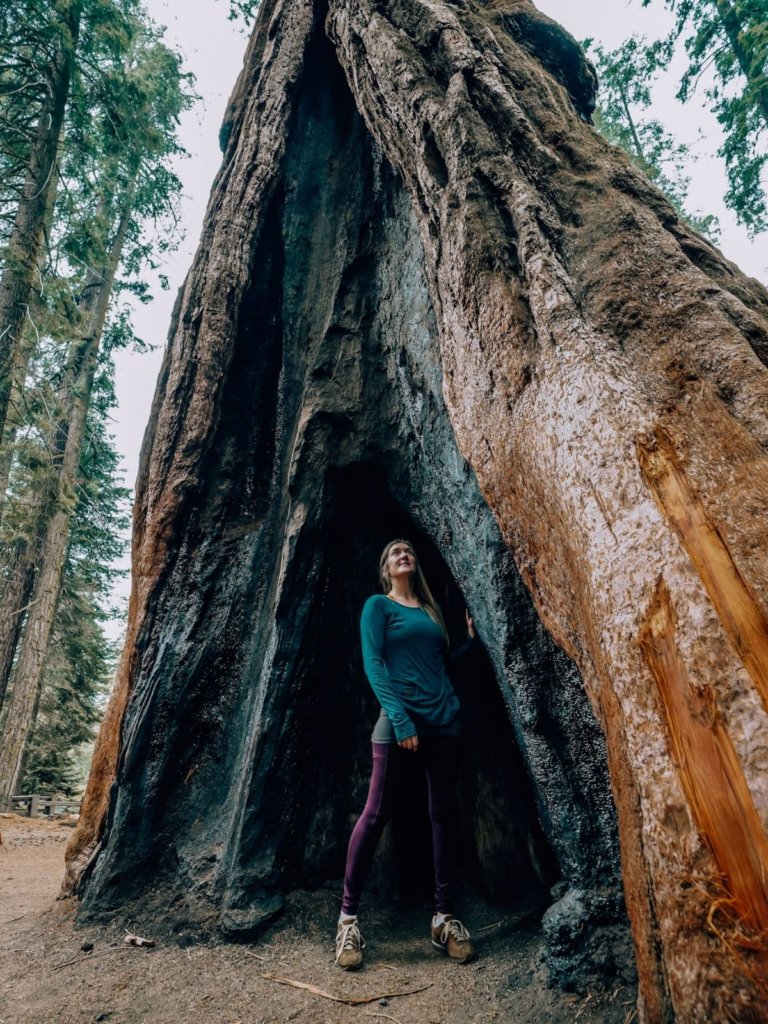 National Park Near Las Vegas Tips
***
And there you have it! Seven National Parks all within driving distance of Las Vegas. In under 5.5 hours, you could be exploring any one of these incredible parks.
Which one will you start with first? Let me know below!
Pin Me for Later!