Wondering what National Parks are around Los Angeles? There are a total of five National Parks near Los Angeles that can be visited in a day trip, if desired! Here is a roundup of the diverse and varied options of National Parks close to Los Angeles that you need to visit!
Pin Me for Later!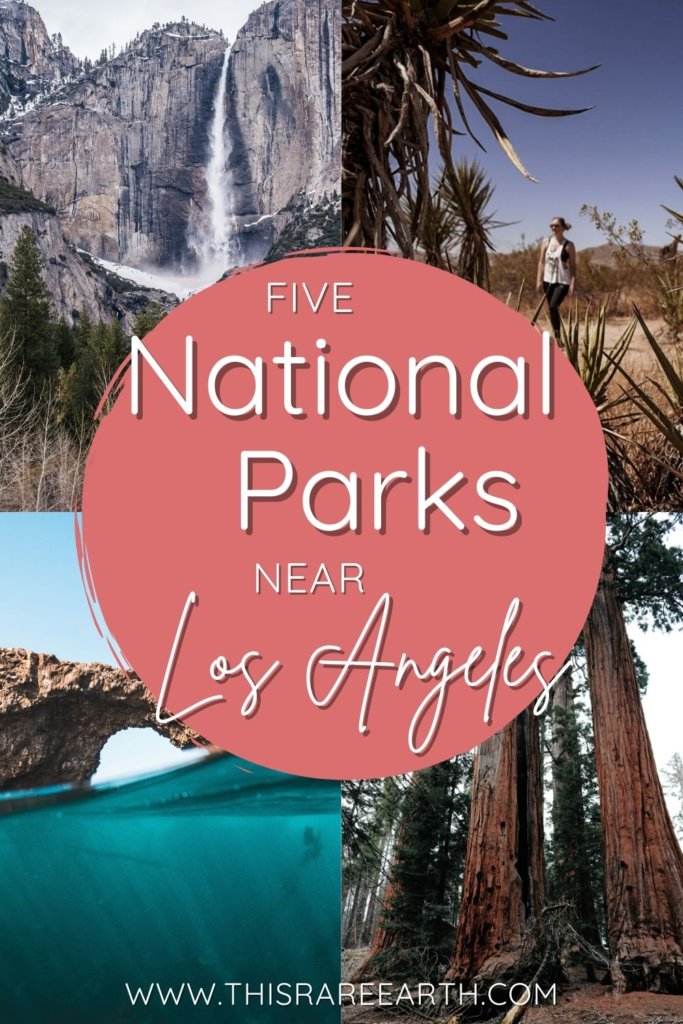 Five National Parks Near & Around Los Angeles
If you are ready to leave the concrete structures and crowds of Los Angeles, you've come to the right place.
There are five National Parks around Los Angeles that can be reached in under 5 hours from the city – and each of them has it's own specific climate and environment. If you're craving a break from the city, check out the National Parks listed below!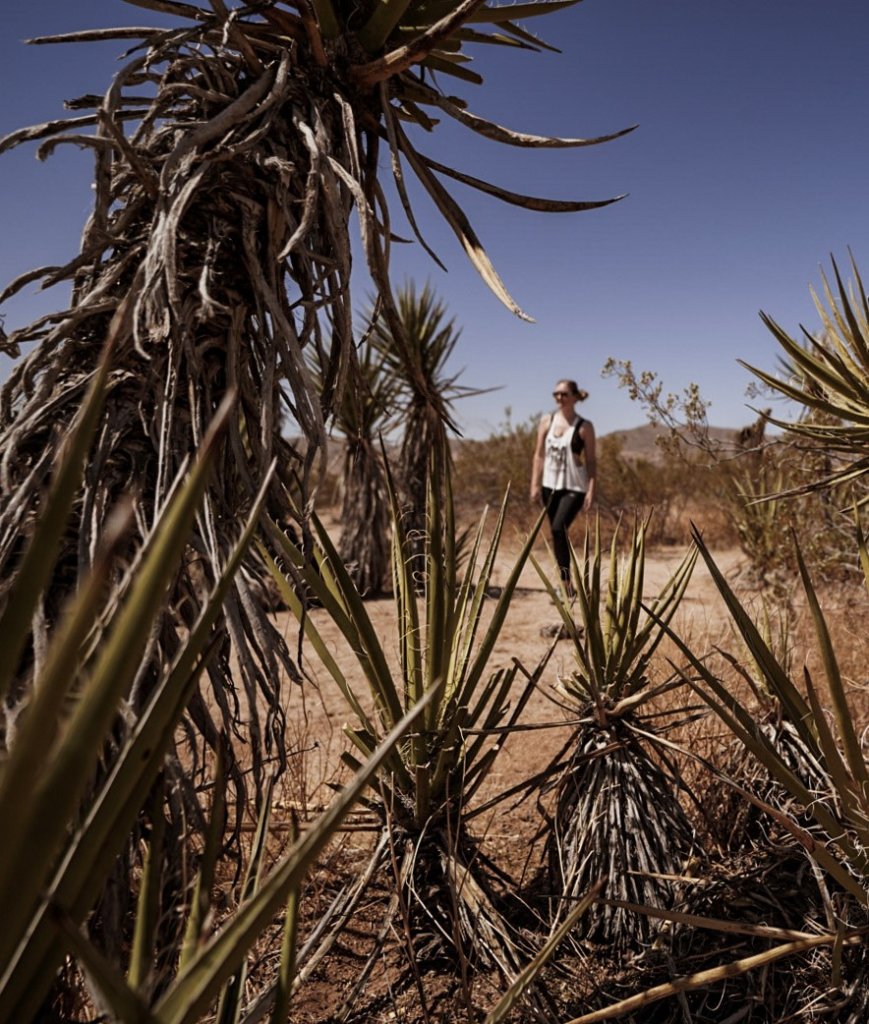 1. Joshua Tree National Park
Distance: 2.5 Hours from Los Angeles
You may already know that I am obsessed with Joshua Tree National Park. I visit this park as frequently as possible. Yet, as many times as I have been here, I always seem to discover some new hidden corner of this amazing park.
Joshua Tree is one of the most popular national parks around Los Angeles, and it's easy to see why. An easy and relatively short drive, it is possible to visit Joshua Tree in one day if you leave early.
Also, it offers scenery so drastically different from anywhere near Los Angeles that you feel like you're on another planet. The spindly Joshua Trees with their wild arms and the giant round rocks are otherworldly to say the least.
If you have the chance, definitely do camp overnight at Joshua Tree. It will set you up for some beautiful sunrise hikes that will certainly allow you to appreciate these beautiful protected lands.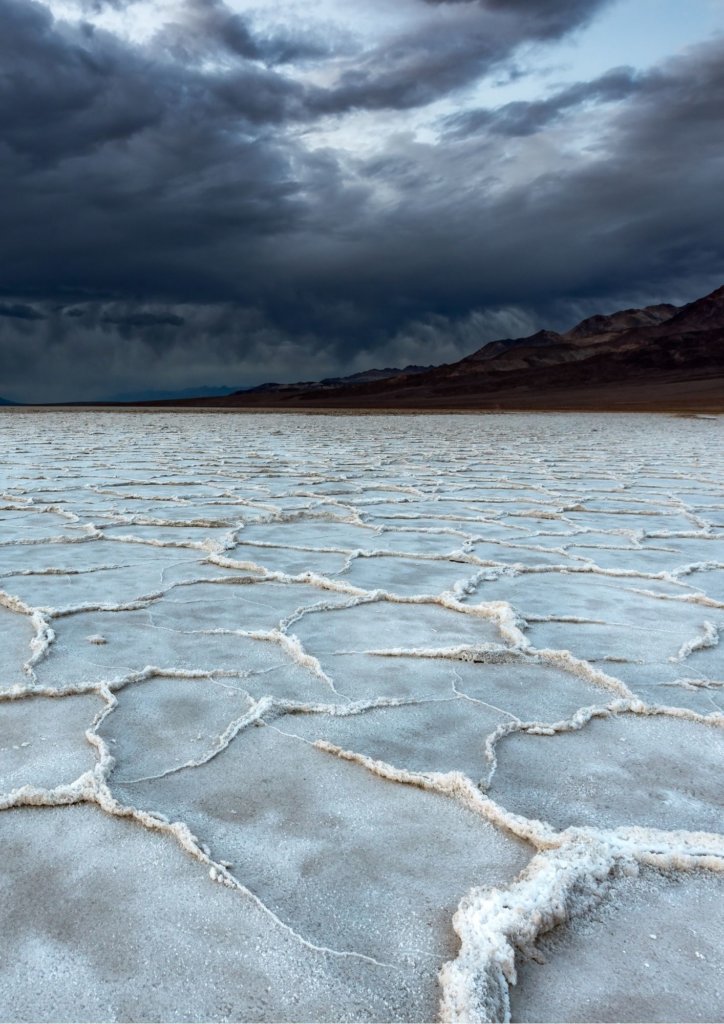 2. Death Valley National Park
Distance: 3.75 Hours from Los Angeles
There is a lot to see at Death Valley! Spanning over 5,000 square miles, Death Valley is the largest of all national parks near Los Angeles. In fact, it's the largest National Park in all of the contiguous United States.
Though it is possible to visit Death Valley in one day, I do recommend spending a weekend here if possible. Tall orange sand dunes, cracked white salt flats, and colorful badlands await. Both rustic camping as well as cozy cabins are available within Death Valley.
Badwater Basin is a great spot to explore early in the morning, while Zabriskie Point is the best sunset spot. Artist's Palette is a strange and colorful natural wonder. If you are able to drive the entire park, it is more than worth the trip!
You May Also Like: A Joshua Tree to Death Valley Road Trip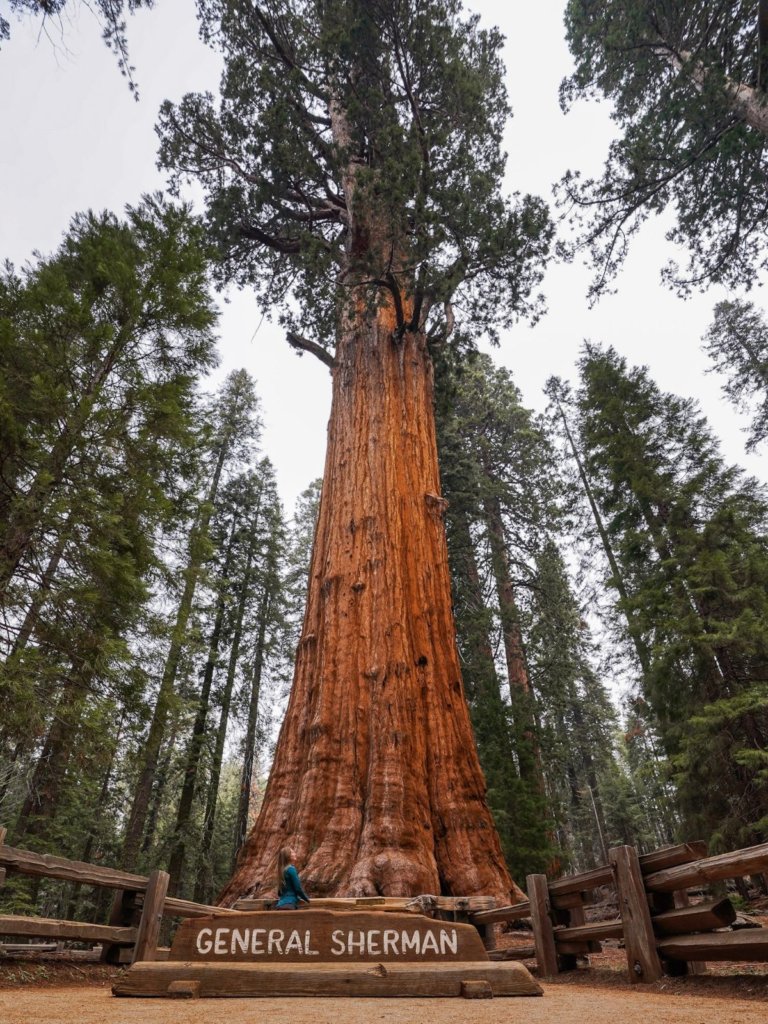 3. Sequoia National Park & Kings Canyon National Park
Distance: 3.5 – 4 Hours from Los Angeles
Sequoia National Park was the very first national park in California – and the very first park created to protect a living organism. Yep, these trees are that impressive.
The parks transports visitors to another world – from the incredibly tall heights to unfathomable width, the mighty trees are awe-inspiring.
Fallen trunks create natural playgrounds all across the landscape. Hiking trails are littered with larger-than-life groves. There is just so much to see and do in Sequoia!
Sequoia National Park and Kings Canyon National Park share a border and can both be visited in the same trip. In fact, they even have the same entry point and fee Sequoia is just 200 miles from Los Angeles and Kings Canyon is roughly 240 miles.
I often wonder why these two parks don't seem to be very popular with Angelinos. They are a great escape from the city and are a welcome change in environment.
Both parks are open 24 hours a day, 365-days a year. For a full guide to visiting, check out my complete Sequoia travel guide.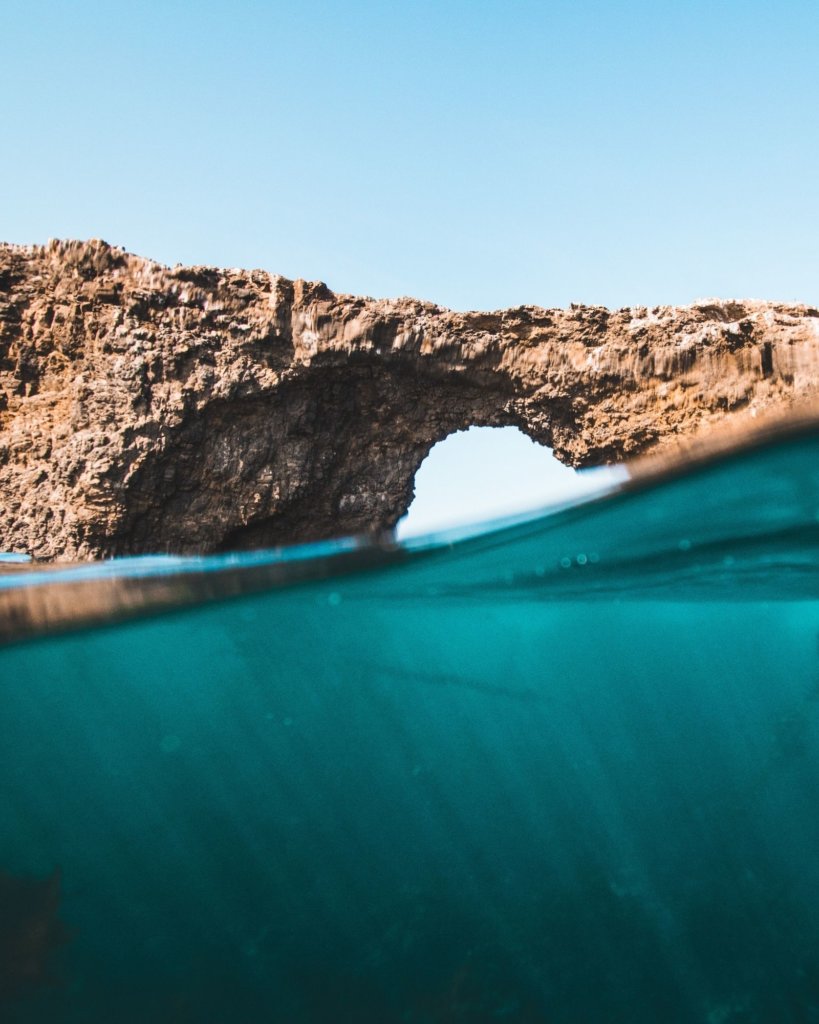 4. Channel Islands National Park
Distance: 1.75 Hours from Los Angeles + ferry ride (1-4 hours depending on which island you visit)
Channel Islands may be the most labor-intensive to get to out of all national parks near Los Angeles, but I can tell you, it is well worth the effort! The islands can only be reached by boat or plane, so driving to the harbor is only half of the battle.
There are five islands to choose from, and each has it's own specific charm.
Anacapa Island is known for it's sea caves. Santa Cruz, for its cliffs and canyons. Santa Rosa for its hiking trails. San Miguel for its indigenous animal life. And, Santa Barbara for water sports and its remote locale.
At nearly 250,000 acres, there is something across these islands for everyone! Note that it is possible to camp here to maximize your time and make all that effort of arriving worthwhile.
You May Also Like: Southern California Bucket List Activities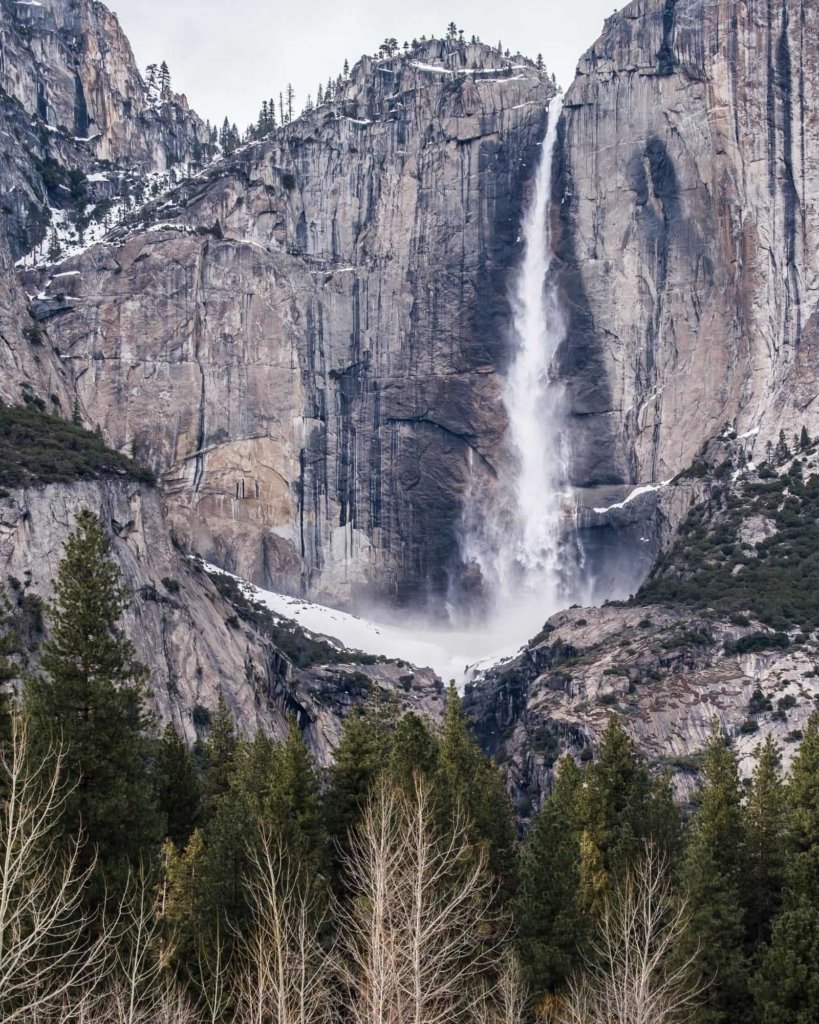 5. Yosemite
Distance: 5 Hours from Los Angeles
Unlike the Channel Islands, Yosemite National Park is possibly the best known of all national parks close to Los Angeles. And, for good reason!
The Sierra Nevada Mountains are frankly stunning. I've visited the Alabama Hills Recreation Area and the scenery blows me away. Tall snow-capped mountains and unexpected boulders dot the landscape for miles.
And inside of Yosemite National Park, it's a whole other level of wonder!
The tall granite cliffs are an iconic staple of the park, as are the tall sequoia trees and the vistas seen at Half Dome. Hiking is incredible here, and rock climbing and camping can be enjoyed as well.
Yosemite National Park is open 24 hours a day, 365 days a year. However, if visiting in winter, check road conditions before driving. Roads are frequently closed in winter.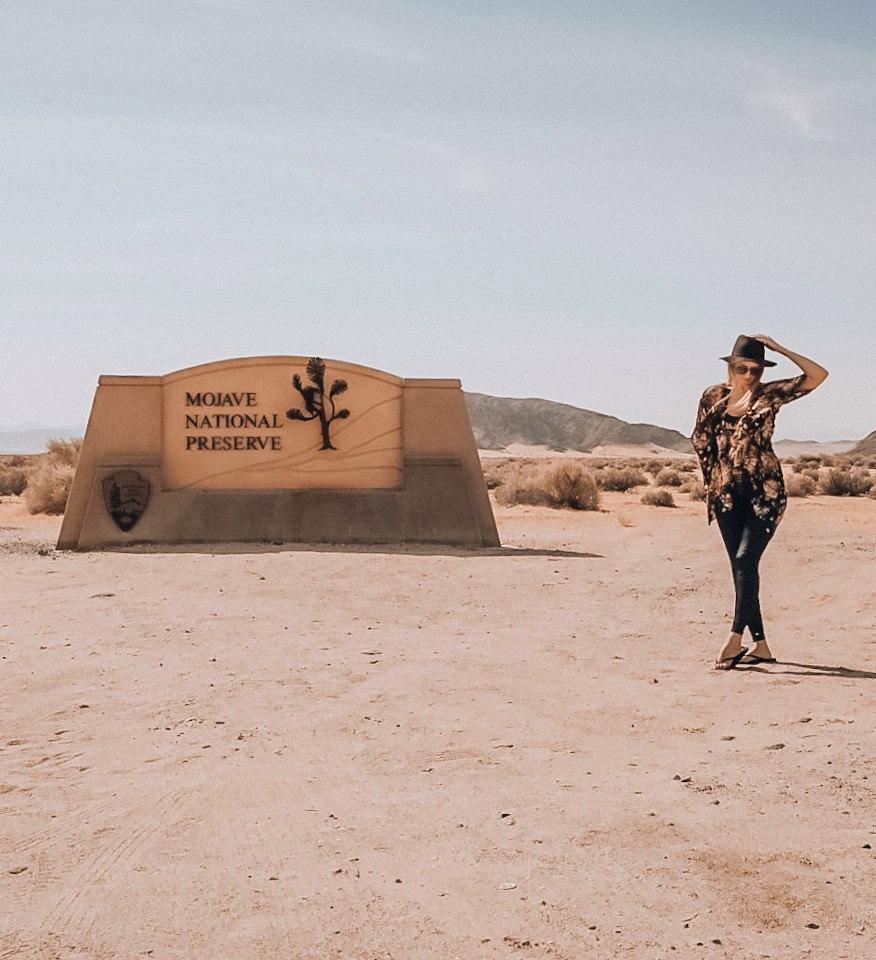 *Honorable Mention: Mojave National Preserve
Designated a National Land Preserve, this location is worth an Honorable Mention! Mojave National Land Preserve is a rugged and vast stretch of national land near Los Angeles.
Because I desperately love exploring and hiking in the desert, I had to add this Preserve to my list.
Sights like the Kelso Dunes are both an impressive sight and a challenging yet rewarding hike. The Lava Tube is one of those special underground places to explore.
Some of the Mojave National Preserve is accessible only by 4WD, but even if you just have a small car, it is worth a day or two of exploration. Roads pass through the largest Joshua Tree forest on earth, and take you straight to the tall Kelso Dunes.
There are two designated campsites in the Mojave National Preserve, so prolonging your visit is more than possible!
So which of these National Parks near and around Los Angeles will you be visiting first? With such diverse options, surely there is something to please everyone.
Let me know below – which one is at the top of your list?