Looking for the best things to do in Sequoia National Park? Look no further! There are so many places to visit in Sequoia National Park, and must see attractions are found in every corner. From tall trees to gorgeous trails to cool geology, here are the best things to do in Sequoia National Park!
Pin Me for Later!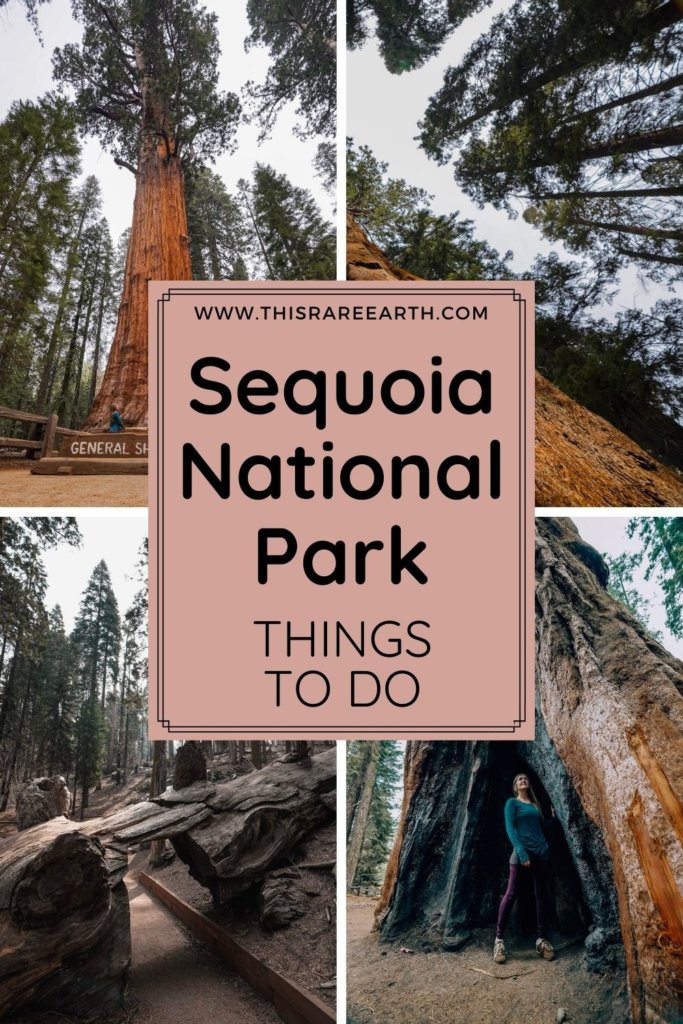 Sequoia National Park is an often-overlooked but completely remarkable place that every Californian needs to visit at least once.
This park is filled with giant Sequoias, odd geology, small and large waterfalls, and rolling, rugged mountains. Just over three hours from Los Angeles, it's and easy weekend trip that can be explored within two full days.
There are so many things to do in Sequoia National Park that you definitely won't be bored! This list of all of the best places to visit within the park will help you plan your route and make sure you see everything you can while you're there.
Let's get to it!
You May Also Like: A Complete Sequoia National Park Travel Guide
The Best Things To Do in Sequoia National Park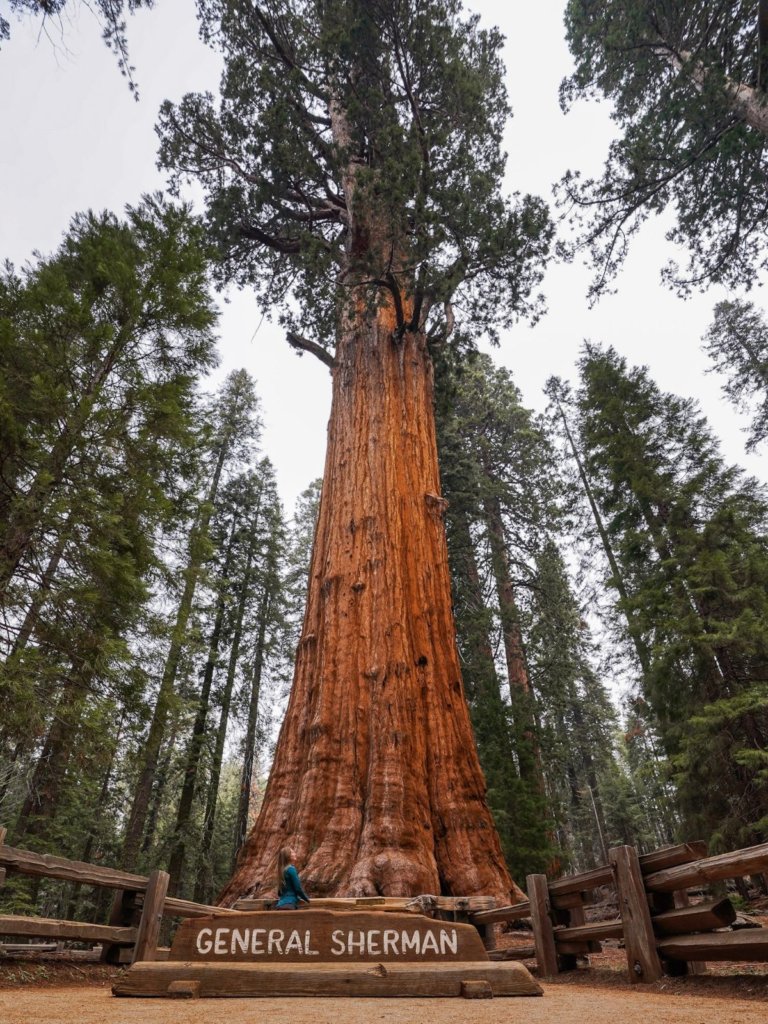 General Sherman
General Sherman (or Shermy as I like to call him!) is one of the highlights of the entire park. He is actually not the tallest tree in the world but is the largest by volume.
The top of General Sherman is unfortunately dead, so he is not growing in height. However, he is still growing in width and adds enough trunk each year to make up a whole other tree.
He is 275 feet tall and over 36 feet in diameter at the base. Even sixty feet higher, he is 17.5 feet in diameter!
Arrive early. The short and easy hike to General Sherman was pretty empty at 8:30am and only a few other groups showed up to take pictures within the next half hour. I know that later in the day it can get crowded. The hike back is uphill but is paved and not too strenuous.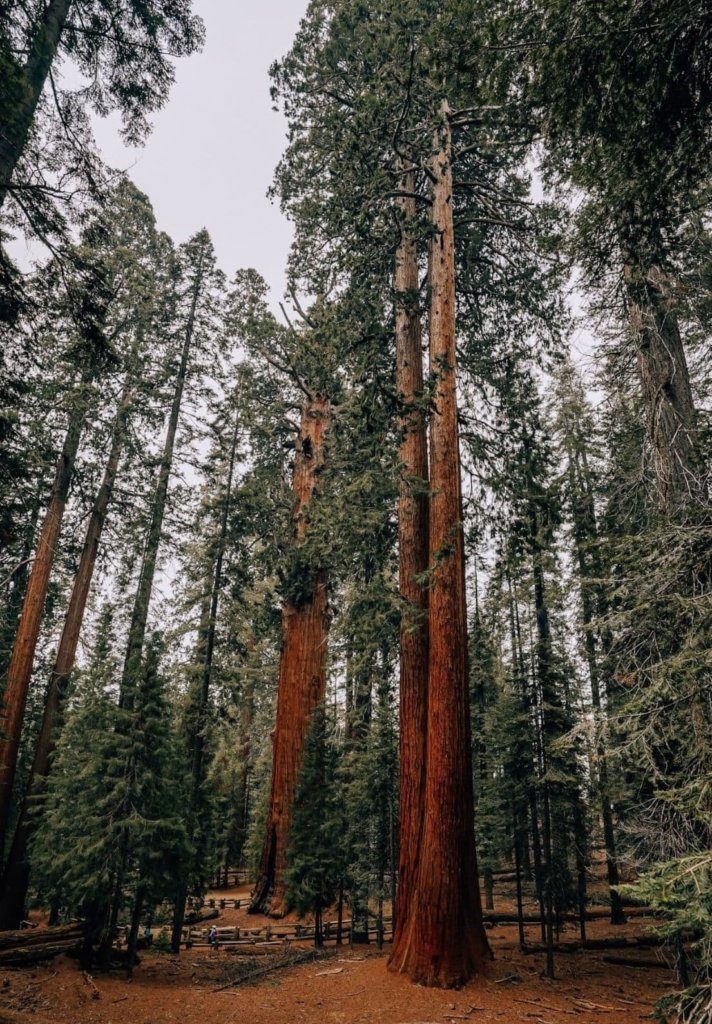 Congress Trail
The Congress Trail is located very close to General Sherman. Multiple trails interconnect and walk right past each other down here, but the Congress Trail is my favorite.
The 2.7 mile loop hike will take you through one of Sequoia National Park's most impressive collections of immense sequoias. This trail winds through part of the famous Giant Forest, which is home to four of the largest sequoias in the world.
It's and easy and relatively flat hike. It is not typically too crowded, as most people come down to visit General Sherman and then leave.
The Congress Trail is the most impressive trail in the park; no other trail has so many big sequoias in such a short distance.
You May Also Like: Five National Parks Near Los Angeles
Moro Rock
The most recent time I was in Sequoia, Moro Rock was closed off. But, some time ago, I visited this tall rock lookout and highly recommend it!
Be prepared to hike up 390 steps, often with no railing, to the top of a granite rock. The views are breathtaking!
Giant Forest Museum
The Giant Forest Museum is surrounded by huge Sequoia trees and features several small exhibits to teach you more about them. It's good for a quick stop midday if ou need some shade or a quick educational break.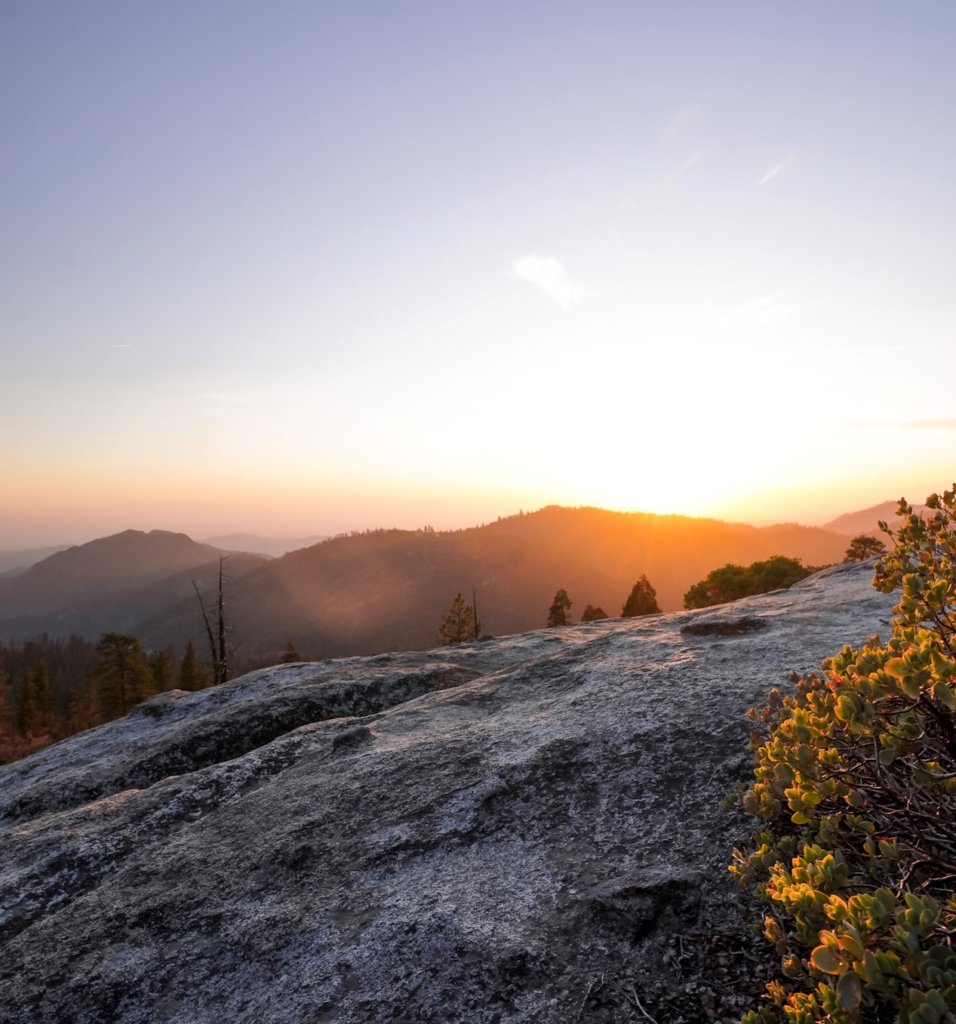 Beetle Rock
Across the street from the Giant Forest Museum, and slightly hard to find if you don't know where to look, is Beetle Rock. I don't know where the name comes from, but enjoying a sunset at Beetle Rock was one of the best things to do in Sequoia National Park!
The rock surface is expansive, so you can head down toward the edge and find a nice spot to tuck in and wait. Bring a packed dinner and set up for a fiery orange and red show. The sunset views are fabulous.
Just dress warm – once the sun is down, the temperature is cold due to the higher elevation!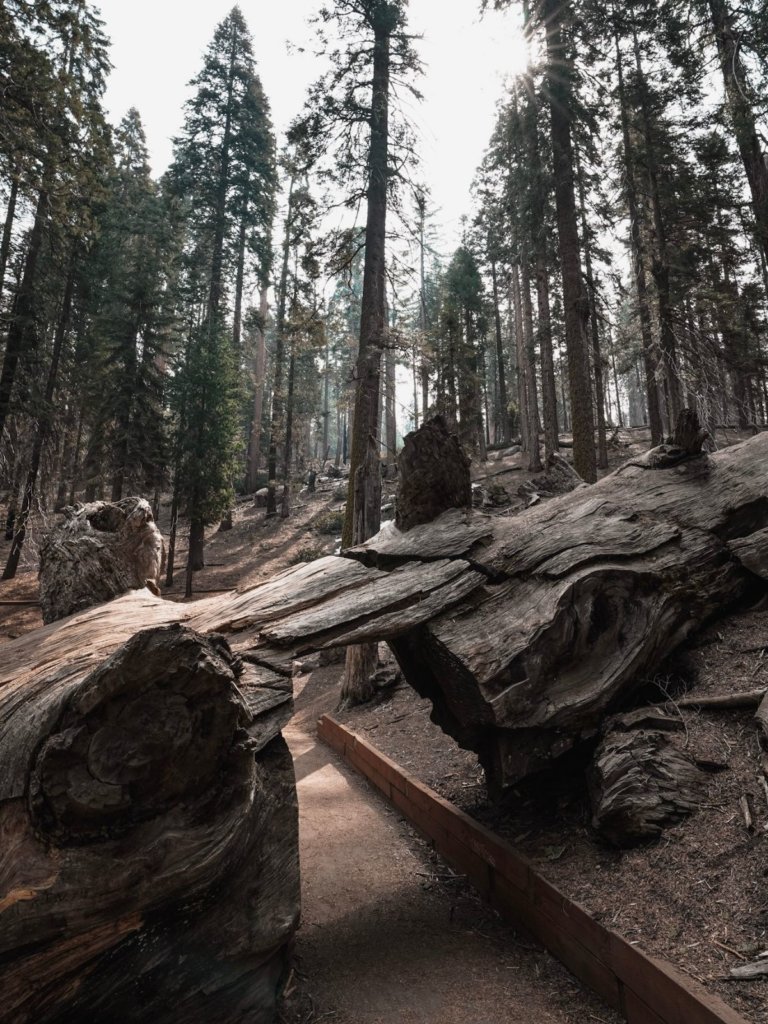 Tunnel Log
Tunnel Log has an 8 foot clearance so standard vehicles will have no trouble at all. Who doesn't want to drive through a tunnel made from a fallen Sequoia?!
Side note, there is also a smaller version on Congress Trail that visitors can walk through (pictured above).
Crescent Meadow Trail
Speaking of fallen Sequoias, the Crescent Meadow Trail takes you to a cabin built into a downed Sequoia tree. It belonged to someone named Mr. Thorpe and was his summer house, believe it or not!
The trail is a 1.8 mile loop and leads through green meadows as well as large Sequoia groves on the way to the cabin highlight. It is an awesome sight, to see the contrast of the mighty trees next to the vibrant meadow!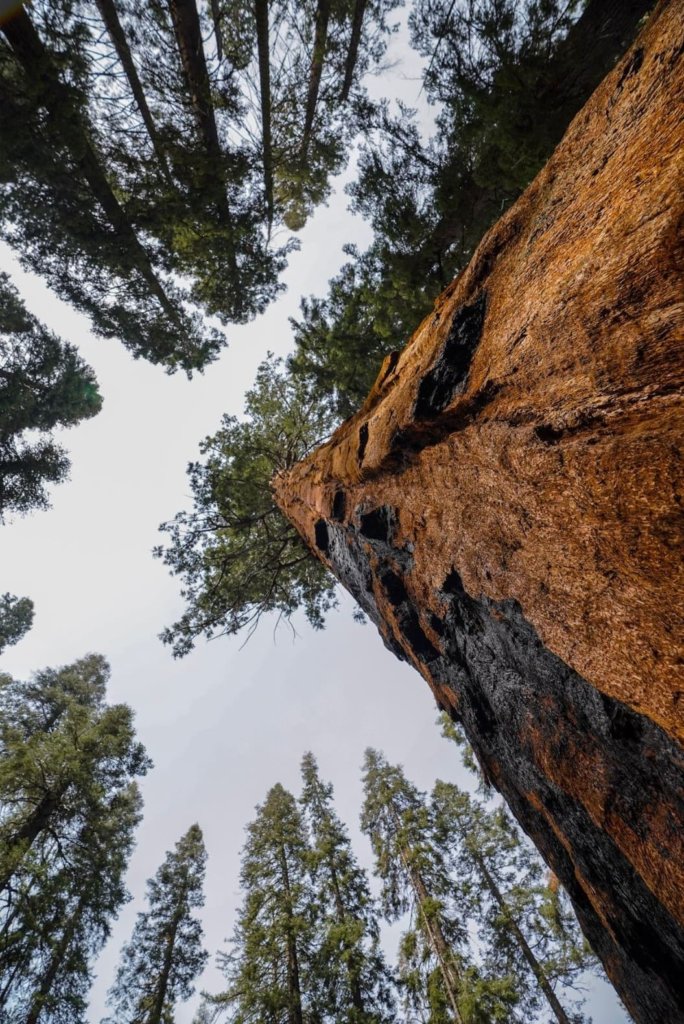 Tokopah Falls
Starting near the Lodgepole campground, this popular trail climbs 1.7 miles through an alpine forest, alongside a rushing river. The granite face of the mountains float above you, and in the springtime you'll be surrounded by colorful wildflowers.
The trail crosses over several streams. It's a stunning hike trat travels roughly 4 miles toward the Tokopah Falls, where a large swath of water cascades down a rocky facade.
Crystal Cave
On my last visit here in early April, Crystal Cave was not open. But, if you visit in late spring through fall, you should consider taking your Sequoia adventure…. underground!
This secret cavern was discovered in 1918 and is just covered in stalactites and stalagmites. The park offers guided tours that last roughly 45-minutes and talk through the geology of this underground attraction.
Hands down one of the best things to do in Sequoia National Park (but also one of the most overlooked!). Advance tickets are recommended, as they can sell out at the visitors' centers.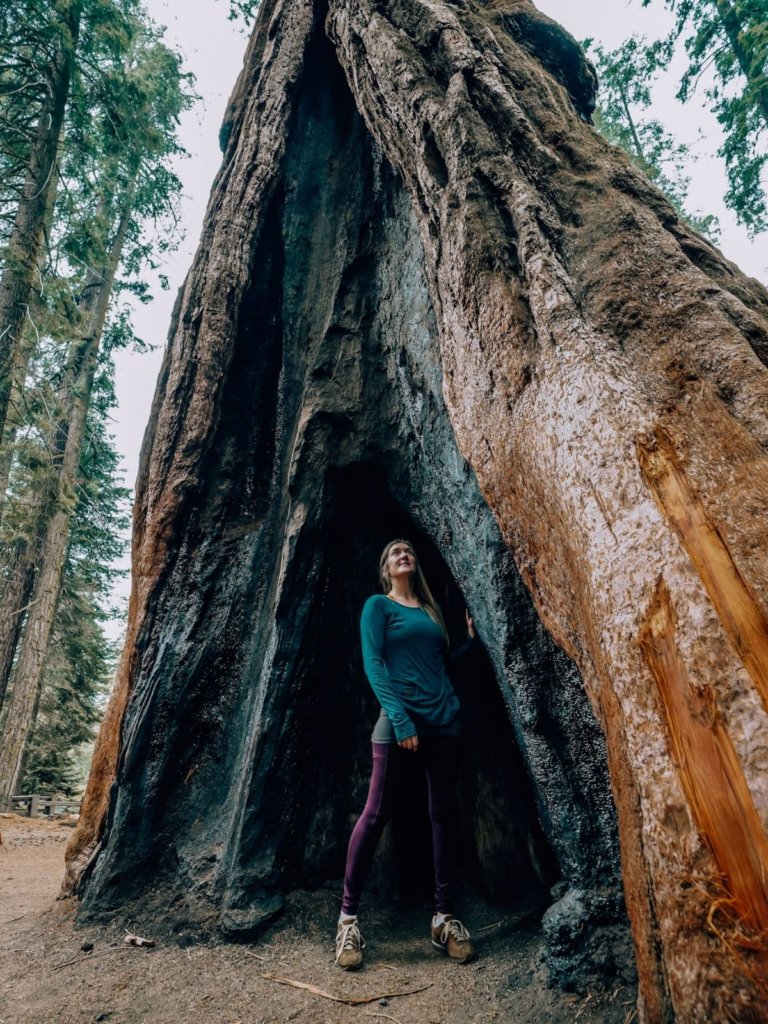 Go Camping
If you're feeling outdoorsy, consider camping overnight in one of Sequoia National Park's seven campgrounds. The range from rugged and rustic to fully equipped, so every type of camper will surely find what they're looking for.
Be aware that the temperature fluctuates greatly within the park. Even in summer, the nights can be much cooler due to the elevation. Make sure you plan ahead and pack the correct sleeping bags and clothing!
Reservations for each of these campgrounds, as well as seven more within King's Canyon, can be made here.
Sequoia National Park Basics
For loads of details on visiting Sequoia National Park, check out my detailed Sequoia National Park travel guide. For now, here are some basics:
Get a paper map at the park entrance. Cell service inside the park is spotty at best, and oftentimes nonexistent. Your cell phone and/or GPS will likely not work. Consider downloading offline maps (check my post on the best travel apps for more tips.)
Check the weather first. Due to the extreme elevation range in Sequoia, the weather conditions vary greatly and in quick succession. No matter which month you are here, you'll feel a big difference in temperature between stops. Always check the road conditions through the link mentioned above.
Fill your tank first. No gas stations exist within the park, so make sure you have a full tank before entering.
24/7/365. Sequoia National Park is open 24 hours a day, 7 days per week, and 365 days per year. You can visit anytime your heart desires! Just be aware of the road closures mentioned above.
***
I hope you make it to all of these incredible places to see and things to do in Sequoia National Park! Let me know which was your favorite below.
Pin Me for Later!