Many people don't think of the desert as a place to visit on vacation. They picture it to be dull, lifeless, and empty. But I'm here to tell you, there are plenty of things to do in the Mojave Desert! The Mojave Desert is full of interesting plant life and geological wonders. Read on for the top ten things to do in the Mojave Desert!
Pin Me for Later!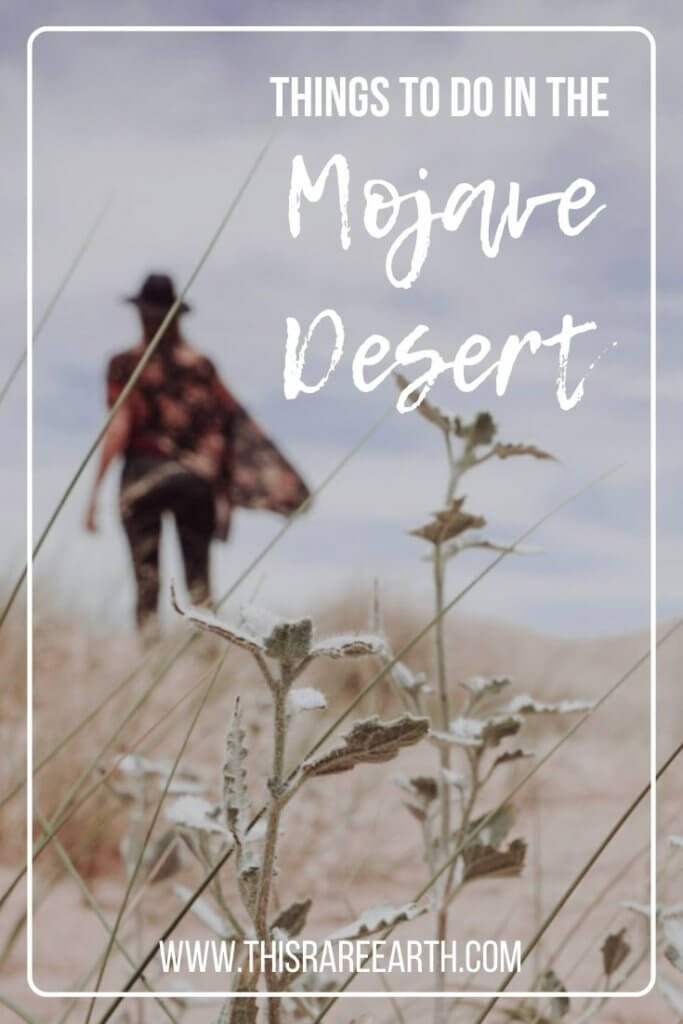 When most people think about "vacation", the desert is not usually the top destination on their list. The desert is thought to be hot, dull, and lifeless – but I'm here to tell you that is not true!
I've vacationed in the desert countless times now. It's actually one of my favorite environments around! From the vast orange dunes of the Arabian Desert, to the wild rocks of Wadi Rum in Jordan, or to the deserts of the American Southwest – they are all incredibly different and unique.
This desert in particular has been a favorite of mine over the years, because there are so many great things to do in the Mojave Desert! Overlapping parts of California, Nevada, and small corners of Arizona and Utah – there is just so much to see. In fact, the Mojave Desert covers over 47,000 square miles of land. Wow!
Keep reading for the best things to do in the Mojave Desert!
Top 10 Things To Do In The Mojave Desert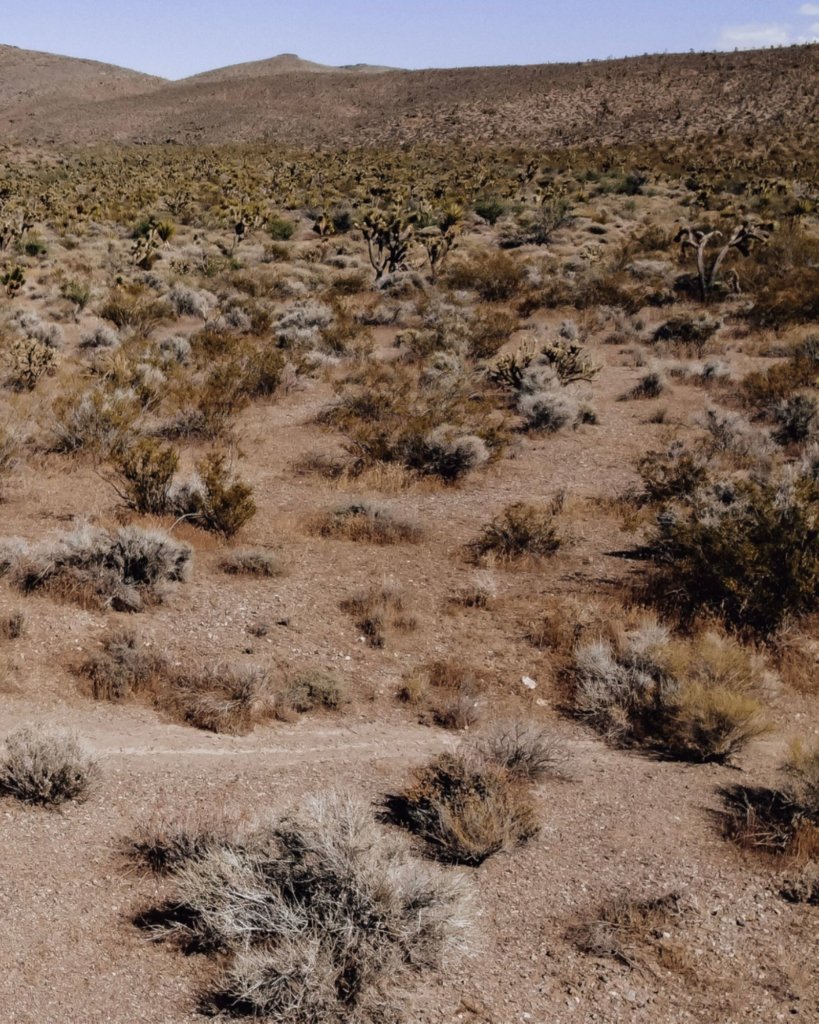 Camping and Hiking Within The Tall Cliffs of Red Rock Canyon State Park
Red Rock Canyon State Park sits roughly two hours north of Los Angeles, but I've found that most Southern California natives are not aware of this park. Red Rock sits in the Mojave Desert, and things to do include hiking, camping, ATV rides, and even horseback riding.
What makes this park so special for me are the towering red cliffs that jut out from the desert floor. While driving, you'll see the stark change in scenery before you even realize that you have entered park land.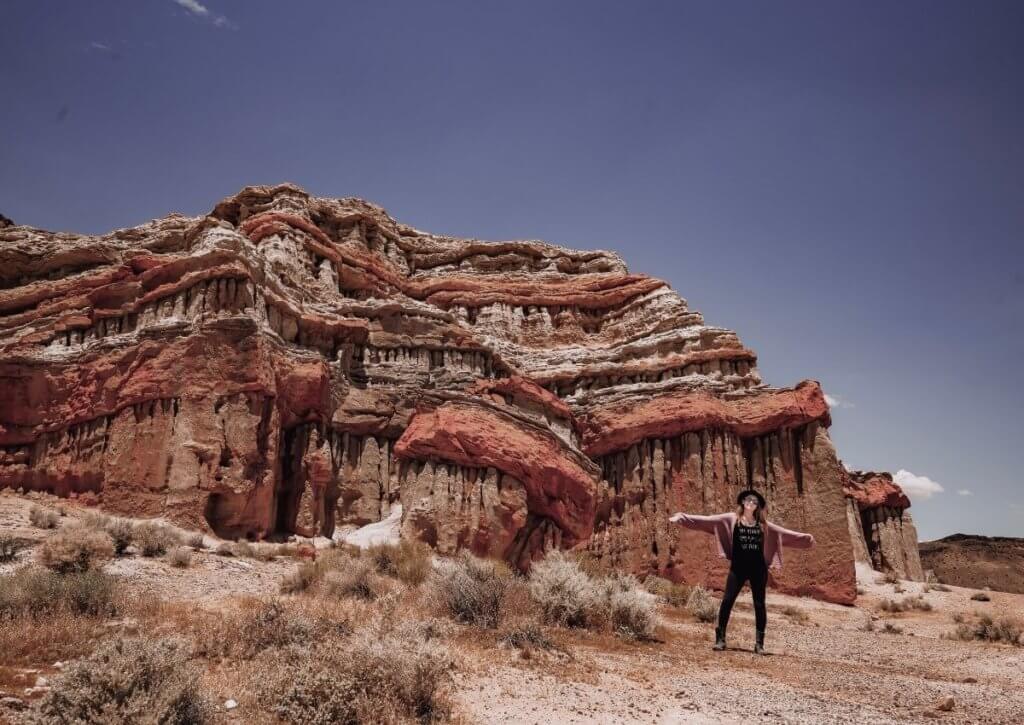 The cliffs look like the rock formations of Arizona and Utah more so than anything I've seen elsewhere in California. It's like someone picked up some rocks from Sedona and dropped them off here.
ATV rentals are found nearby. The park is almost never crowded – in fact I've never seen more than a handful of other people around when I visit. There is also a Desert Tortoise Research Center nearby that is worth a visit!
Explore Red Rock Canyon State Park!
Climb The Kelso Sand Dunes In The Mojave National Preserve
The Mojave National Preserve is another commonly overlooked spot in the Mojave Desert, mostly due to it's proximity to larger and better-known national parks. But the Kelso Sand Dunes are one of the best things to do in the Mojave Desert.
Though much of the Mojave Desert is rocky terrain, there are a couple of spots known for large sand dunes in the Mojave Desert. Kelso Dunes is one of them.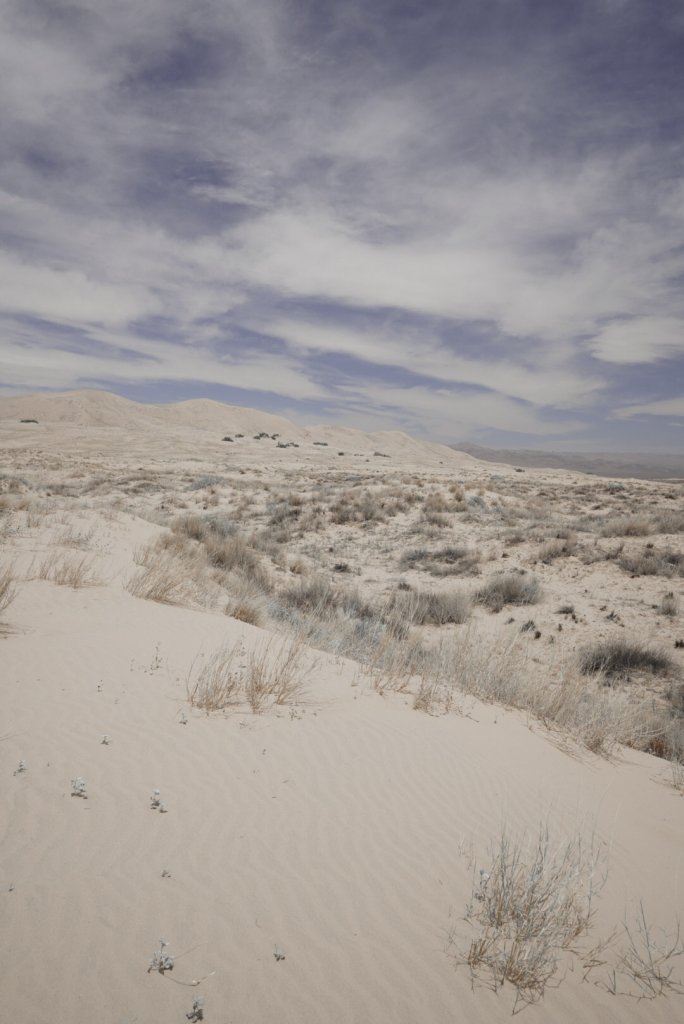 Kelso Dunes showcases vast white-gold sand dunes, complete with green desert plants cropping up despite the heat. These plants are proof that nature can thrive even in the harshest environments.
The Kelso Sand Dunes are often said to be "singing" or "barking" – due to the sound made when running down the incline of the sand. Theories about this sound name both how steep the incline is as well as the type of sand particles involved.
The Kelso Dunes can reach up to 700 feet high and, against the flat desert floor, are breathtaking. Though not as vast as my beloved Arabian Desert, The Kelso Dunes are one of the things you must see in the Mojave.
Explore The Mojave National Preserve!
Quiz Yourself On Sci-Fi Movies At The Trona Pinnacles
The Trona Pinnacles have appeared in an impressive list of movies and TV shows, and almost all of them fall within the Sci-Fi genre. That's because these rock formations are truly otherworldly and provide a great backdrop as another planet.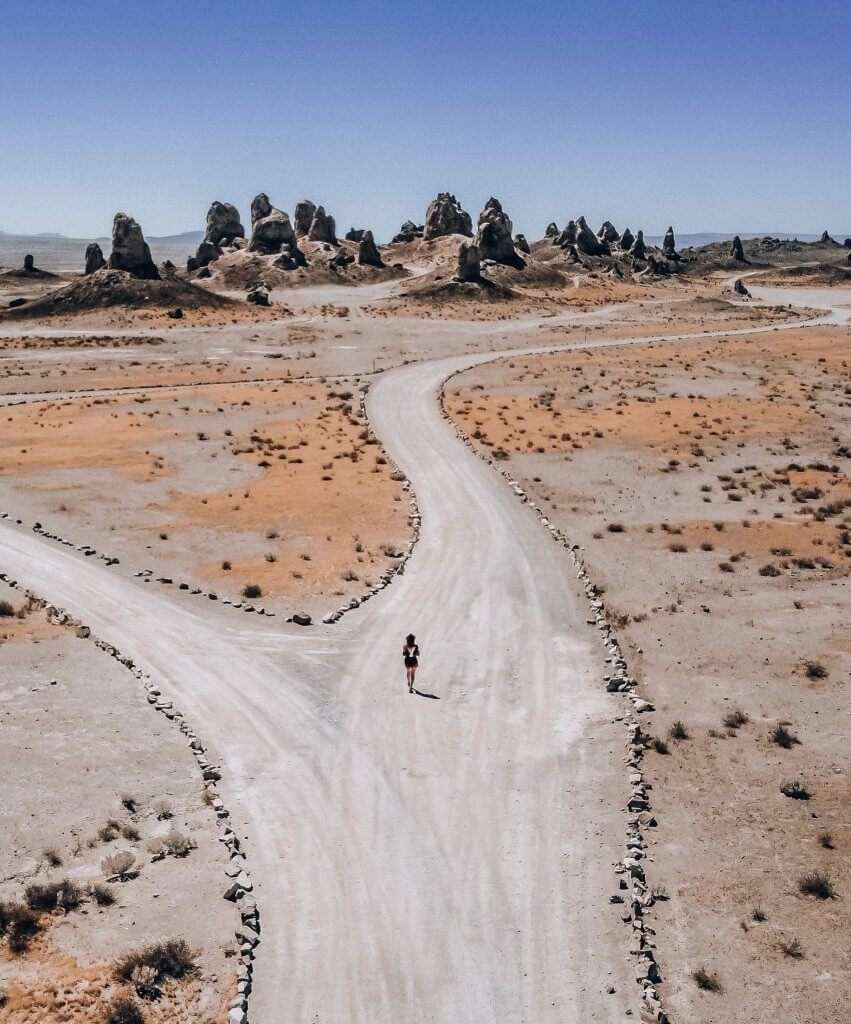 Once underwater, these tall spires now jut out toward the sky in large groupings, with some reaching 140 feet tall. They are classified into different "tufa" types, which are interesting to learn about (as is their underwater history).
Camping is allowed at the Trona Pinnacles, and you should absolutely do it! Know that it gets incredibly dark here due to being very much in the middle of nowhere. Also, cell signal is nonexistent in most areas, so plan ahead wisely.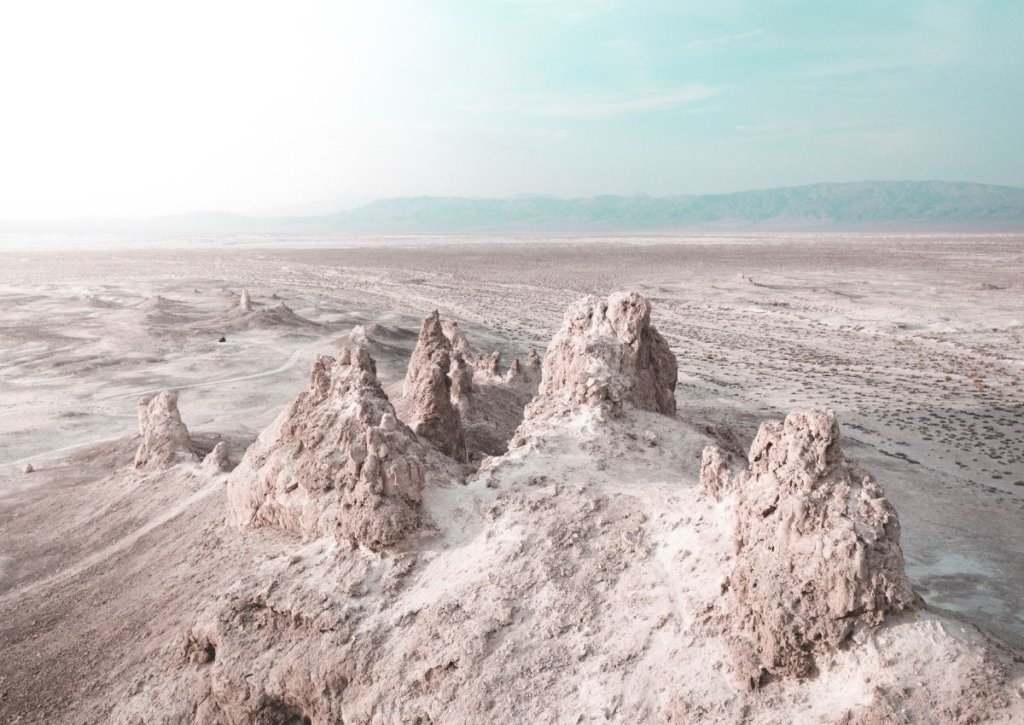 How many movies can you guess featured these pinnacles? This is defintiely one of the most unique things to do in the Mojave Desert; don't skip it!
Stargazing In International Dark Sky Parks
Have you ever tried stargazing? I've always enjoyed seeing the starts up in the night sky, and especially shooting stars, as far back as my childhood. There's something really magical about seeing bright light shoot across the black sky, through thousands of unfathomably far away gold twinkling lights.
When I lived in Arizona, I once purchased a telescope from the thrift store and spent a handful of nights in the empty Arizona desert observing the sky. But it wasn't until visiting the Arabian Desert that I really fell deeply in love with stargazing.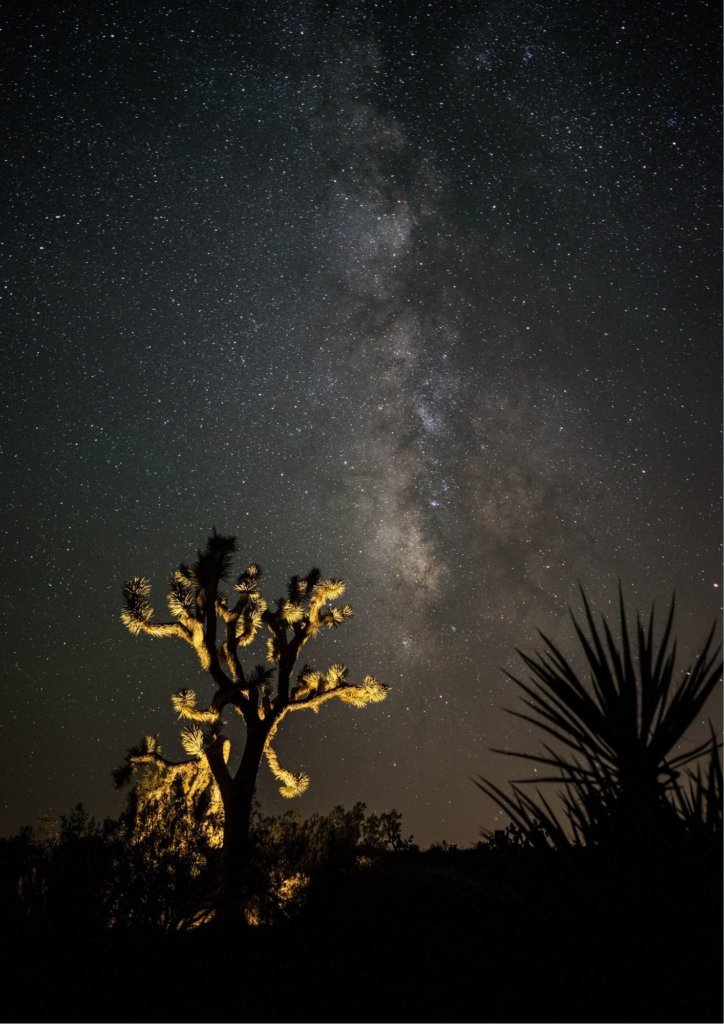 Well, California has a lot to offer for anyone interested in the night sky – and even for those who don't yet know how interested they might be! Two large parks in Southern California have earned the title of International Dark Sky Parks – Anza Borrego Desert State Park and Joshua Tree National Park – making stargazing one of the number one things to do in the Mojave Desert.
Both parks are far enough removed from Los Angeles and San Diego to see unbelievable star groupings. It will leave you breathless. You should absolutely spend at least one night stargazing in either of these beautiful parks.
Explore International Dark Sky locations!
Stand On The Lowest Point In North America: Death Valley's Badwater Basin
Death Valley is the hottest and driest of all national parks. Roughly 4-5 hours outside of Los Angeles, it is also the largest national park in the contiguous United States. Pretty impressive!
If these two claims-to-fame weren't enough to convince you to add Death Valley to your list of things to do in the Mojave Desert, then this next one surely will:
Death Valley is home to the lowest point in all of North America. Badwater Basin sits at a shocking 282 feet (86 m) below sea level.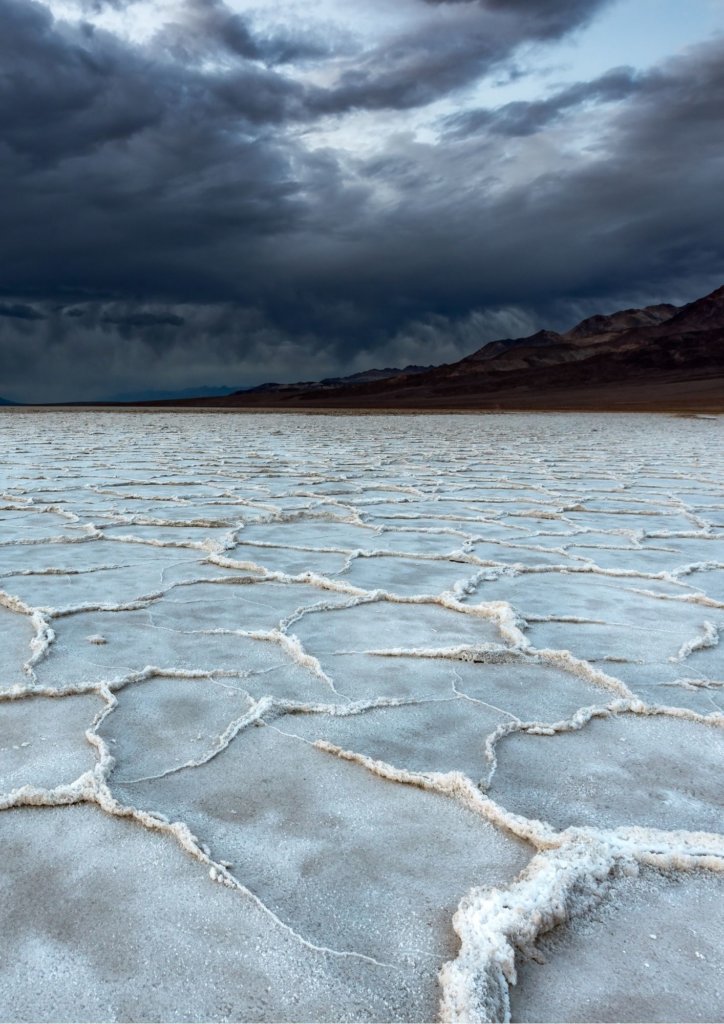 I've driven through Death Valley a number of times now, and have often hit temperatures of 114 degrees or higher when traveling through Furnace Creek to Badwater Basin.
Besides the noteworthy facts, Badwater Basin is a stunning location. Filled with white salt, the area looks like a snow and ice filled winter landscape from a distance (though the temperature will prove otherwise).
Though there are countless sights inside of Death Valley, Badwater Basin has always been a personal favorite.
Explore Death Valley National Park!
View A Neon Public Art Installation Against The Desert Backdrop
Seven Magic Mountains is one stop that I was interested in visiting for years before I ever made it to the site. And boy am I glad I did!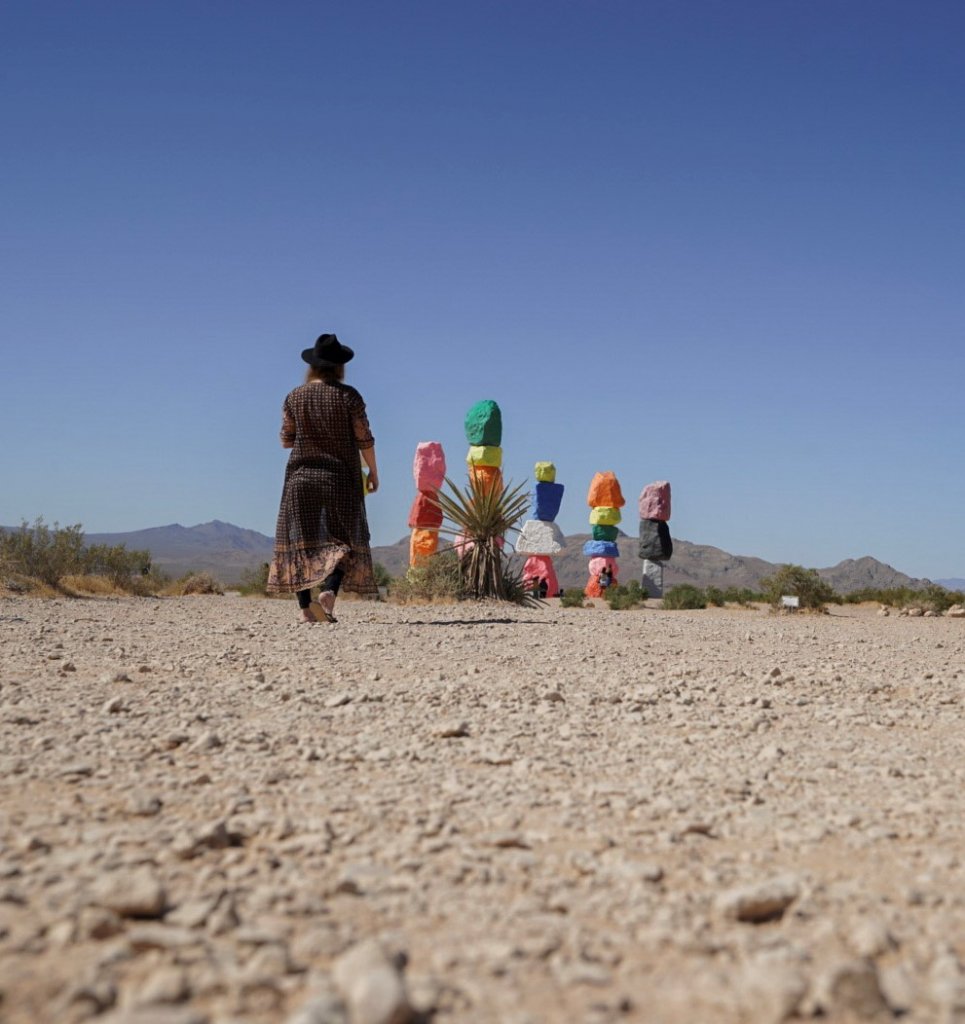 Whether or not you are interested in art, this public art installation features locally sourced neon boulders stacked high in seven brightly colored towers. The boulders are all locally sourced and this artwork was dreamed up by Swiss artist Ugo Rondinone.
The original agreement to show the work has already been renewed once, but as of now this is not a permanent installation. Be sure to visit soon. And take note – this is one of the only man-made things to do on my list about the Mojave Desert, so that means it must be good.
If you are interested in learning how these towers were created, a video can be found through the link below. If you are interested in finding these beautiful pieces of art, details on that can be found below too.
Explore Seven Magic Mountains!
Hike To A Desert Oasis In Joshua Tree National Park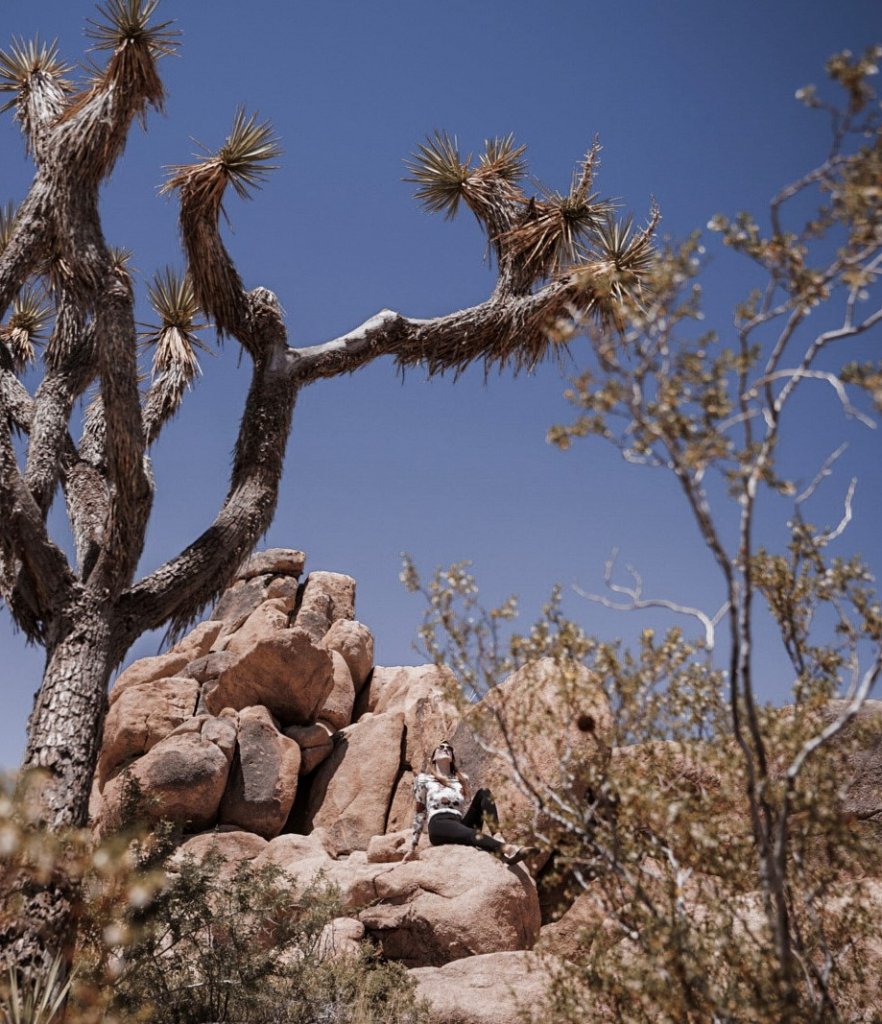 While it's no secret that I love Joshua Tree National Park. Some of my favorite things about the park are the wild looking Joshua Trees, the cacti sprinkled around the park, and the general vibe of the overall community. It's definitely a special place.
I've been on a lot of the hikes offered inside of the park boundaries. One of my most memorable Joshua Tree moments is hiking the Fortynine Palms Oasis Trail, found in the northern end of the park. A short but moderate hike, the trail covers 3 miles of rocky peaks covered with cacti, and eventually leads to a natural oasis.
Seriously. An oasis in the desert, complete with palm trees and all.
This is one of two oasis trails in the park, both of which are worth the effort! In the winter, when rain is more common, the plant life surrounding the water is extra green and lush. A group of giant palm trees towers over the water, and it's a nice resting point after a hike with little to no shade.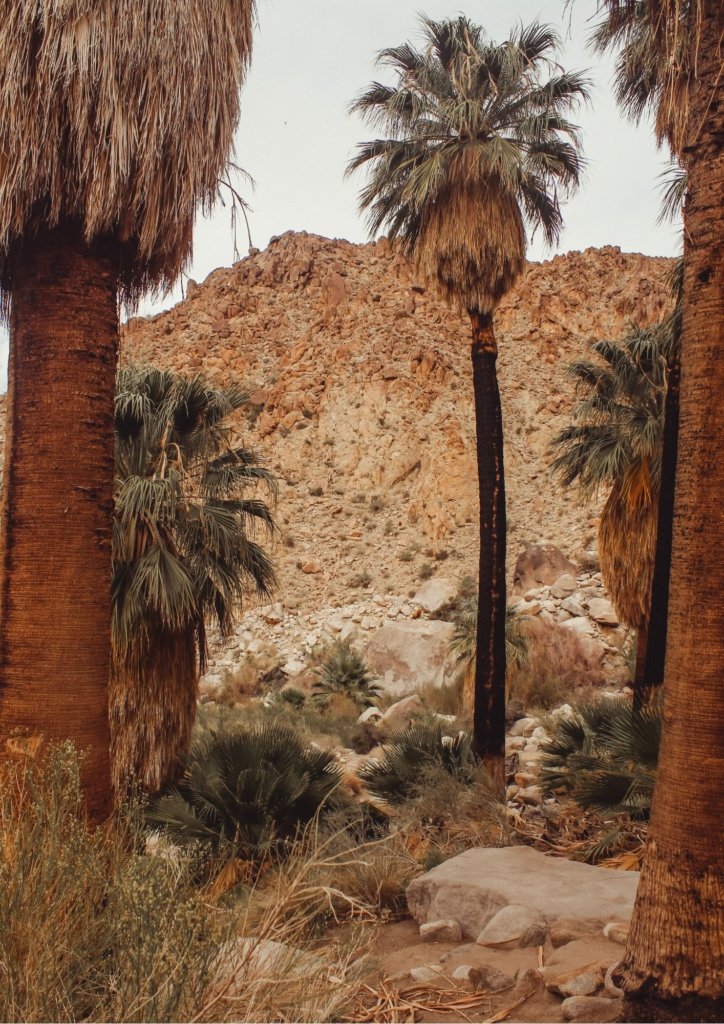 If you go in the summer, this hike is still worth the effort. However, be prepared with desert hiking essentials so you can safely complete your hike, even in high heat.
Explore Joshua Tree National Park!
Explore Valley Of Fire State Park in Nevada
Valley of Fire State Park is another one of those best-kept secrets. If you aren't from Nevada, you may have never heard of this gem. And frankly, that's a shame! This quickly became one of my favorite state parks in the American Southwest after my very first visit.
The story of how I came across this park is sort of funny. I had applied for the lottery to visit The Wave in Arizona – and I'm telling you, for whatever reason, that lottery system does not like me. I've never gotten the "OK" to visit, even up until now. Crying.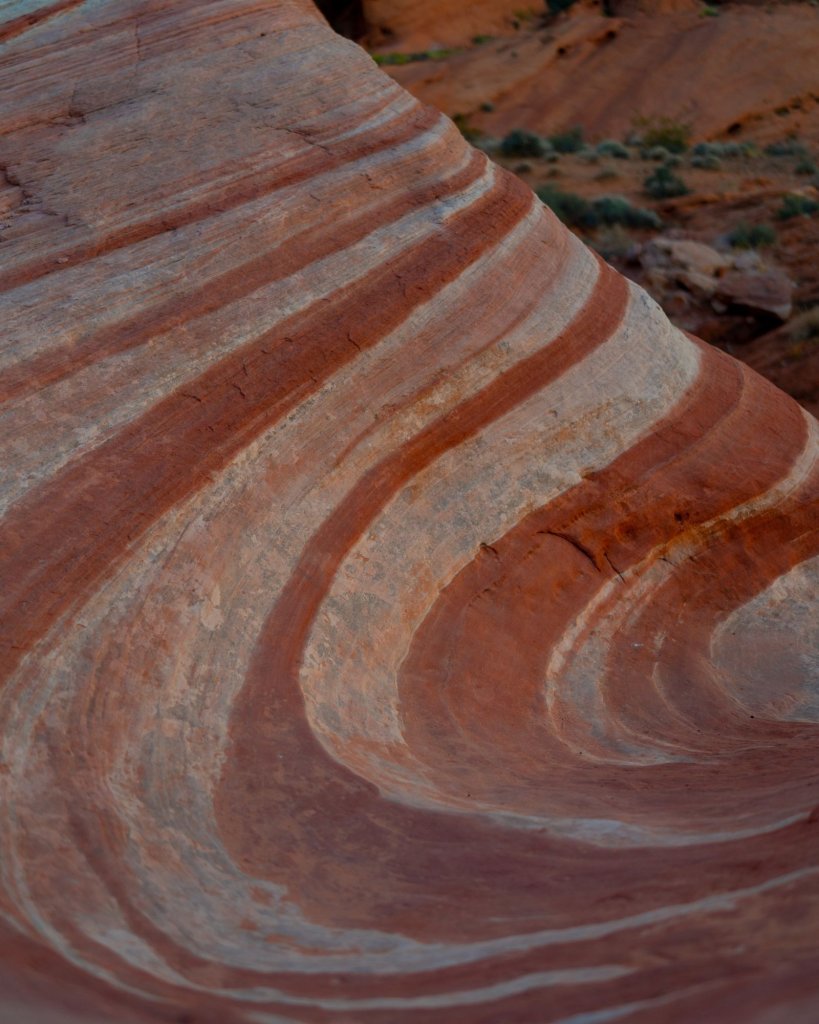 But I stumbled across a similar rock formation that turns out to live in Valley of Fire. That was what first piqued my interest. Then, as I researched further, I realized that this is just one of many stunning and beautiful rock formations in this park! It's quite breathtaking. This has quickly become one of my favorite parks in the USA.
Roughly an hour from Las Vegas, you should absolutely consider Valle of Fire when looking for things to do in the Mojave Desert!
Explore Valley of Fire State Park!
Free Camping In Anza Borrego Desert State Park
Anza Borrego Desert State Park is just under 2 hours east of San Diego in the Mojave Desert. Things to do include camping, hiking, looking for dinosaurs (okay, dinosaur sculptures) and stargazing, as mentioned above.
Anza Borrego has incredibly unique and stunning geology, after earthquakes, floods, and erosion have had their way for years. The scenery found on the various Anza Borrego hikes will not disappoint you! Slot Canyon, anyone?!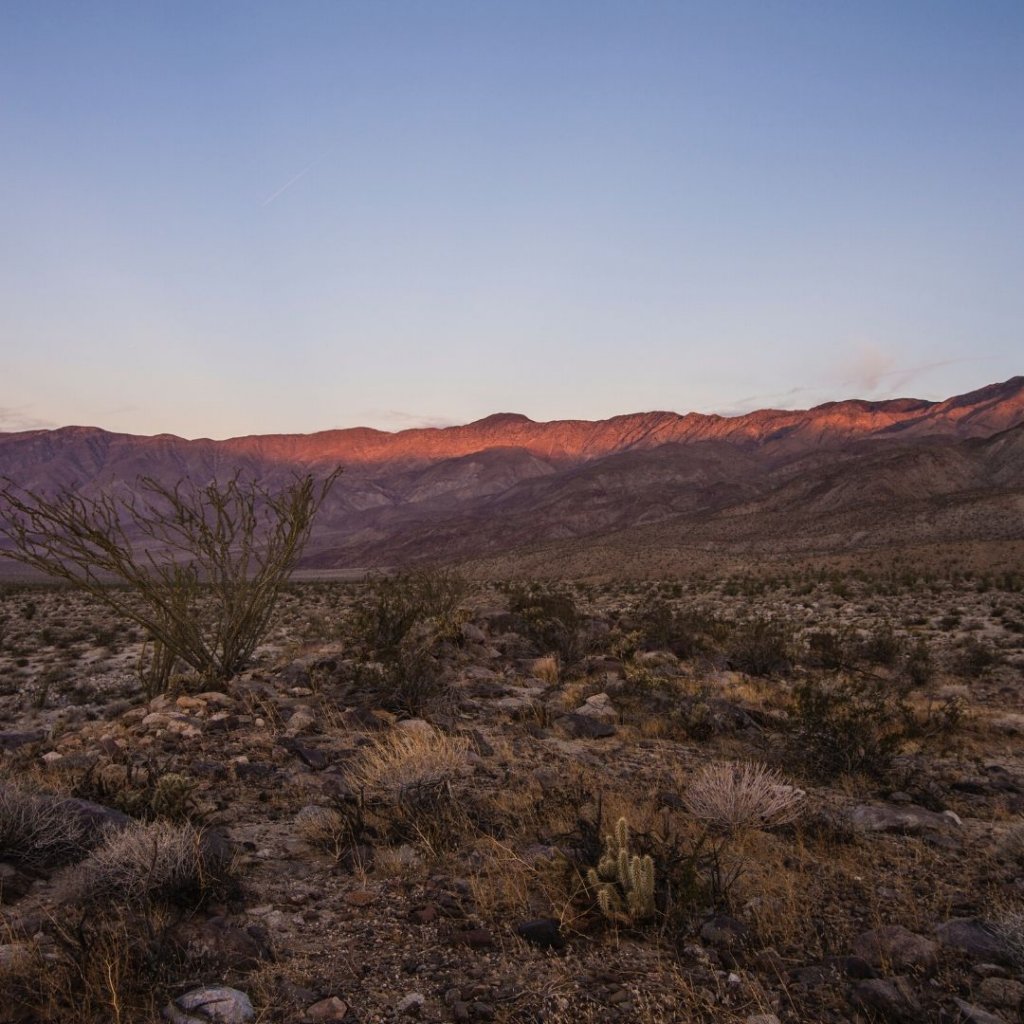 This is one of my favorite places to camp in southern California. When I say "free camping" – yes, you can actually camp free of cost here. But what I really meant by "free" is that you can pitch your tent in just about any area in the park and call it a day! I love that!
Much of the State Park is free to enter, as it is labeled public land, however a few spots charge a nominal fee for day use. If free camping is not your style, there are some designated spots you can use, like Fish Creek Primitive Campground (4WD recommended) and the Blair Valley Primitive Campground (2WD okay).
Explore Anza Borrego Desert State Park!
Navigate The Lava Tube Tunnels In The Mojave National Preserve
Yet another unique feature in the Mojave National Preserve, navigating the lava tube tunnels is one of my favorite things to do in the Mojave Desert. These are naturally formed and hard to fathom unless you've been there.
The Lava Tubes are found after a bumpy dirt road drive (it can be pretty harsh so make sure your car is up for it before barreling through). There is a short walk (roughly a quarter mile) to get to the entrance, which is (quite literally) a hole in the ground. A small metal staircase takes you down and then you are underground.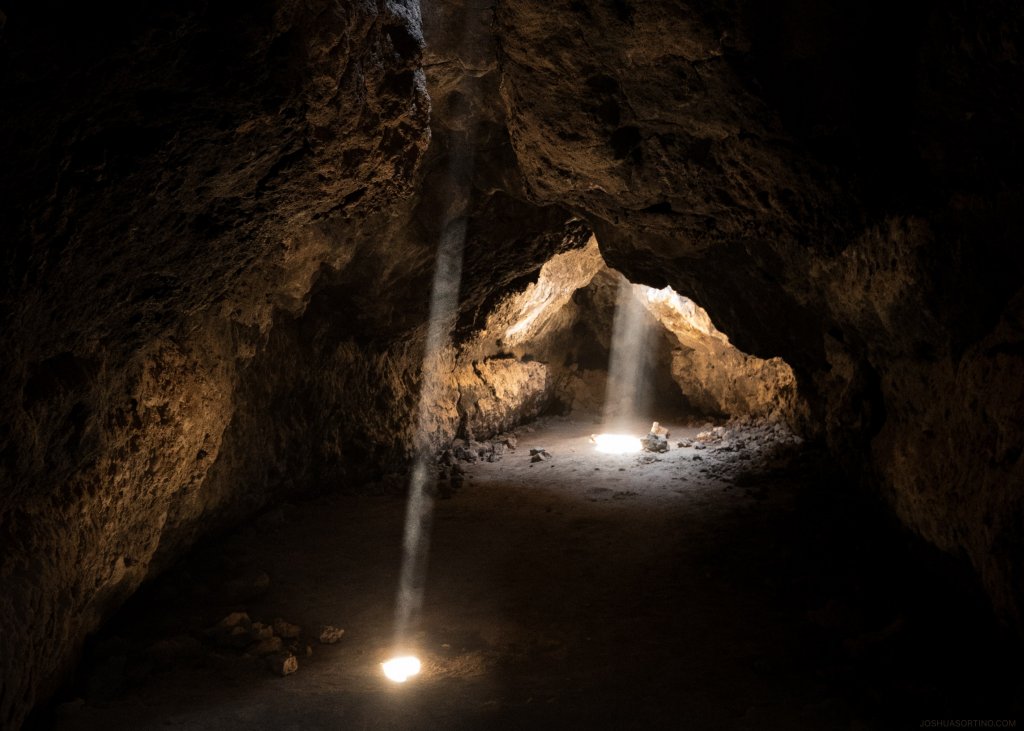 A flashlight is a great idea no matter what time of day it is. The Lava Tubes get pretty dark inside. The tunnels are shallow in some areas, and you'll have to duck down to explore. But these are definitely an experience to be had!
Be sure to double check closures before you go; during fire season, I've seen the area shut down from visitors.
If you enjoy nature, hiking, camping, or stargazing, then I think you just might fall in love with the Mojave Desert like I have. There is so much to see in the Mojave Desert, this list of things to do barely scratches the surface!
***
Interested in visiting ALL of the Desert Parks in Southern California? Find out more here!
Pin Me for Later!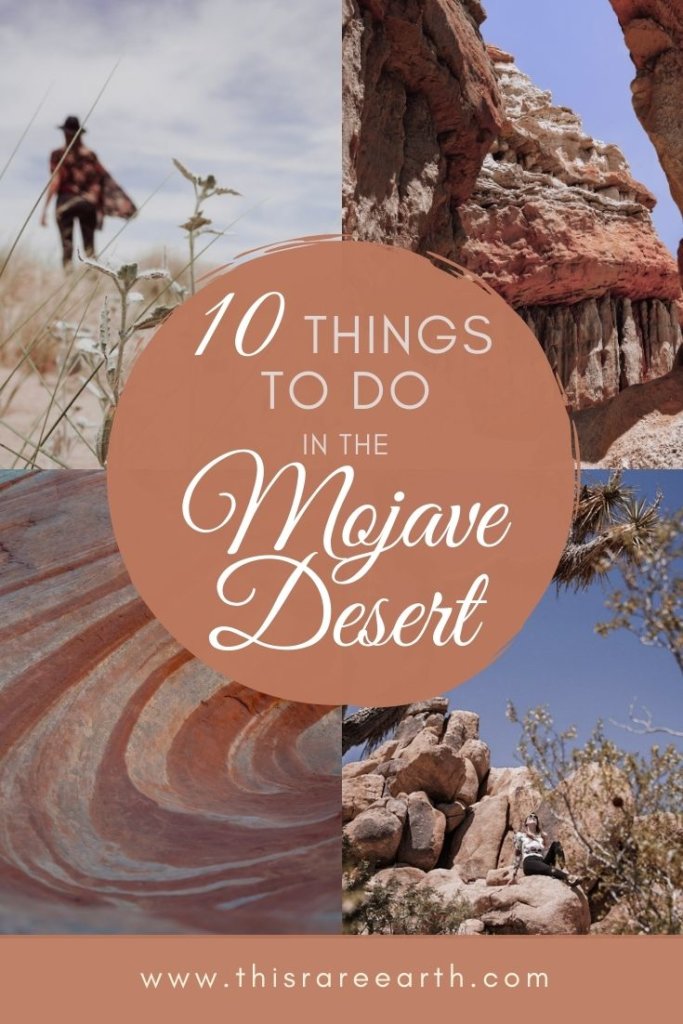 Happy Exploring and let me know if you plan to visit any of these places on your travels!