If you are looking for easy Sedona hikes but don't want to miss those epic views, fear not! You can have both. If you are looking for easy trails in Sedona due to the summer heat, or short hiking trails when you are low on time, this guide can help you. Here we will cover the best easy Sedona hiking trails with amazing views.
Pin Me for Later!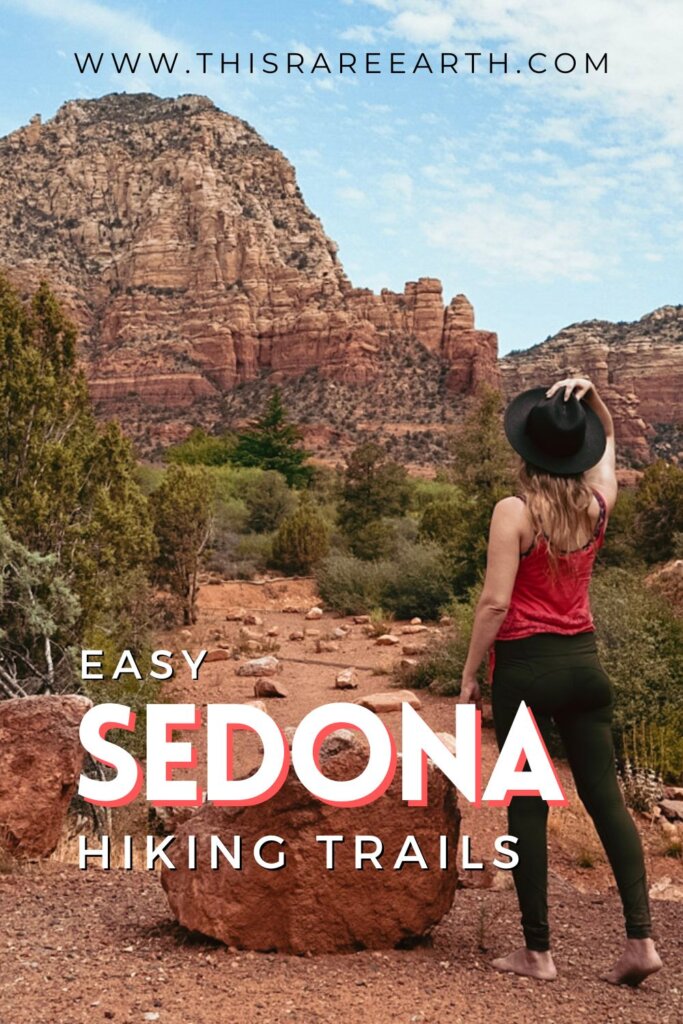 The town of Sedona is tucked away in Arizona's Sonoran Desert, about two hours north of Phoenix. This stunning place is completely surrounded by bright red rock canyons, fiery orange buttes and tall skinny rock spires.
Sedona's scenery attracts nature lovers, artists, healers, yogis, and hikers, creating a beautiful blend of the alternative. Here you will find spirituality, self care, and the most beautiful outdoors.
Hiking is one of the most popular things to do in Sedona, Arizona. The stunning vistas, the red cliffs, and the unexpected dose of green in the desert are all beyond vibrant. With so many scenic yet easy hiking trails to choose from in Sedona, I'm sure we can find the perfect one for you.
So why are we focusing on the easier hikes in Sedona? For one, in the summer, the shorter hikes are sometimes necessary when temperatures hit the triple digits. And two, even the most seasoned of hikers sometimes prefer an easier trek.
The good news is, just because you choose non-strenuous doesn't mean you'll have to miss out on the best viewpoints. Here are the best easy hikes in Sedona with epic views!
You May Also Like: One Day in Sedona
Easy Sedona Hikes With Epic Views!
First and foremost, if you have never hiked in the desert before, be prepared. The desert is no joke. The temperatures are extreme and heat stroke is real.
I have an entire post on the proper desert hiking gear to bring and I highly suggest reading it! Coming prepared will ensure a fun and safe time on the trails.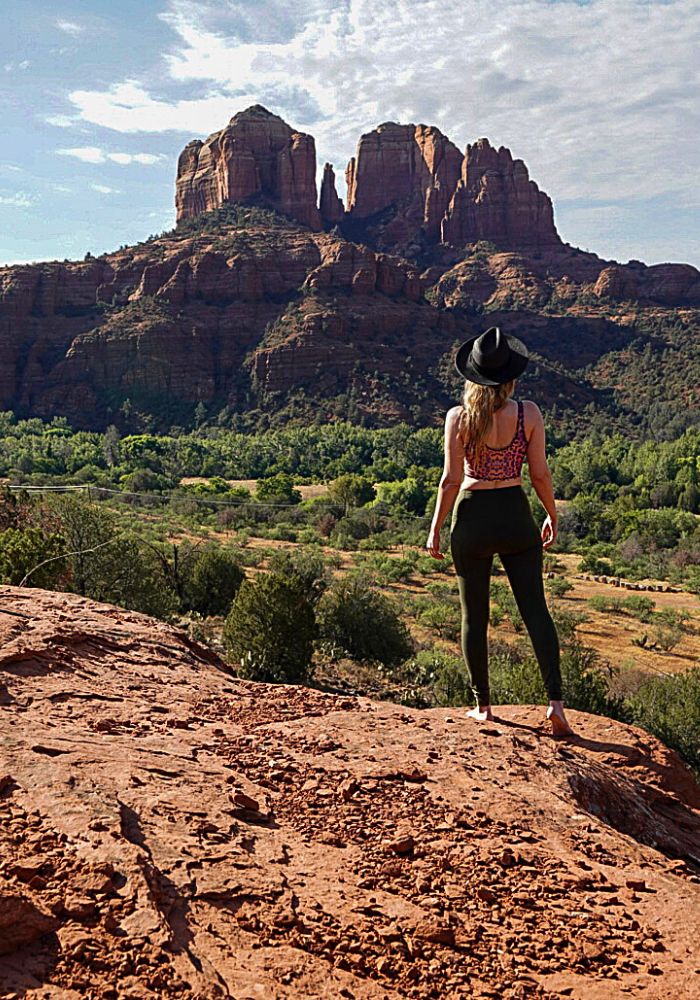 1. Secret Slick Rock Trail
Distance 0.7 miles / Type: Out & Back / Elevation 78feet / Time 15 minutes
This easy hike is the definition of low-effort-but-epic-views. It's less than a mile in length, and is one of my favorite spots in all of Sedona.
For one, it is never crowded. I think it's called "secret" for a reason. And, even if it was, the ending viewpoint is so large that you could easily fit a fair amount of people without ever feeling crowded.
From the small parking lot, you will meander between bright green cacti and red-brown earth, passing through some scraggly desert brush and trees. The trail is easy to follow.
At the end, the narrow trail widens to a large slick rock viewpoint of Cathedral Rock and many other surrounding mountains and rock formations. I love this short hike when the temperature is in the triple digits or when I'm low on time.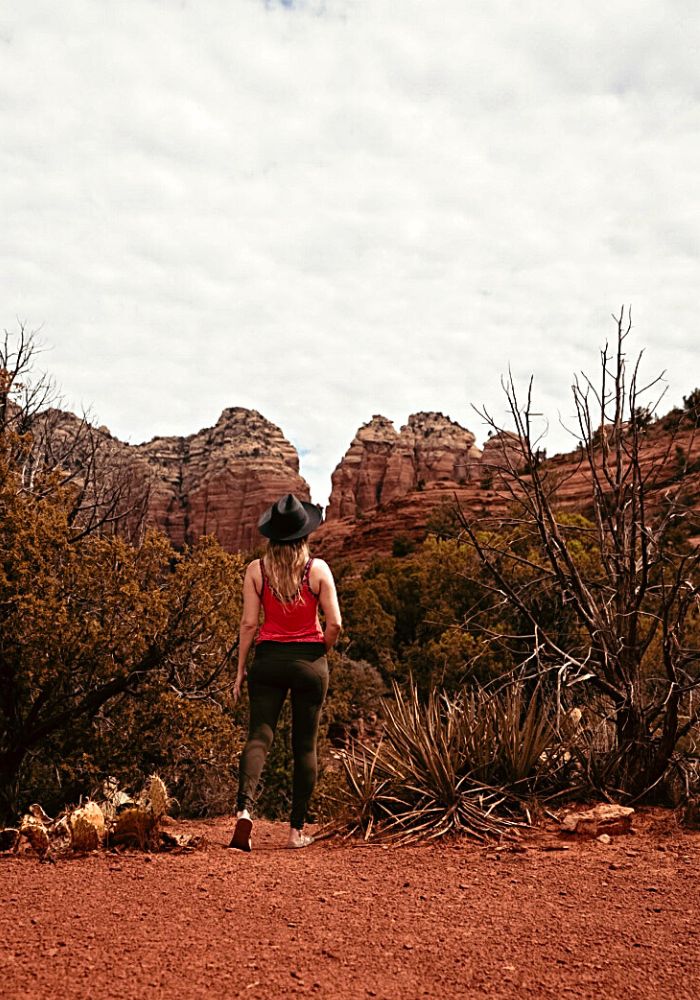 2. Sugarloaf Loop
Distance 1.9 miles / Type: Loop / Elevation 354feet / Time 1 hour
Another great sunrise spot, the Sugarloaf Loop trail is not technically challenging, but does require good shoes (I highly recommend these trekking sandals, which are my all-time faves.)
Hikers will encounter small rock scrambles and loose gravel, but overall this trail is easy and well-maintained. The view at the top is beautiful and panoramic but beware – there is no shade to be found.
Summit is worth the trip for a great view of the surrounding area, especially at sunrise.
This is a fairly easy trail though the summit itself is a lot of uphill and if you are out of shape, you should take it easy.
great hike! probably the easiest mountain you'll ever summit if you choose to go to the top. low effort and beautiful views – it's a perfect combination! I could see this being a tough hike for anyone who is not physically fit as the hike to the summit can get steep, but you could opt for the loop only and still get amazing views.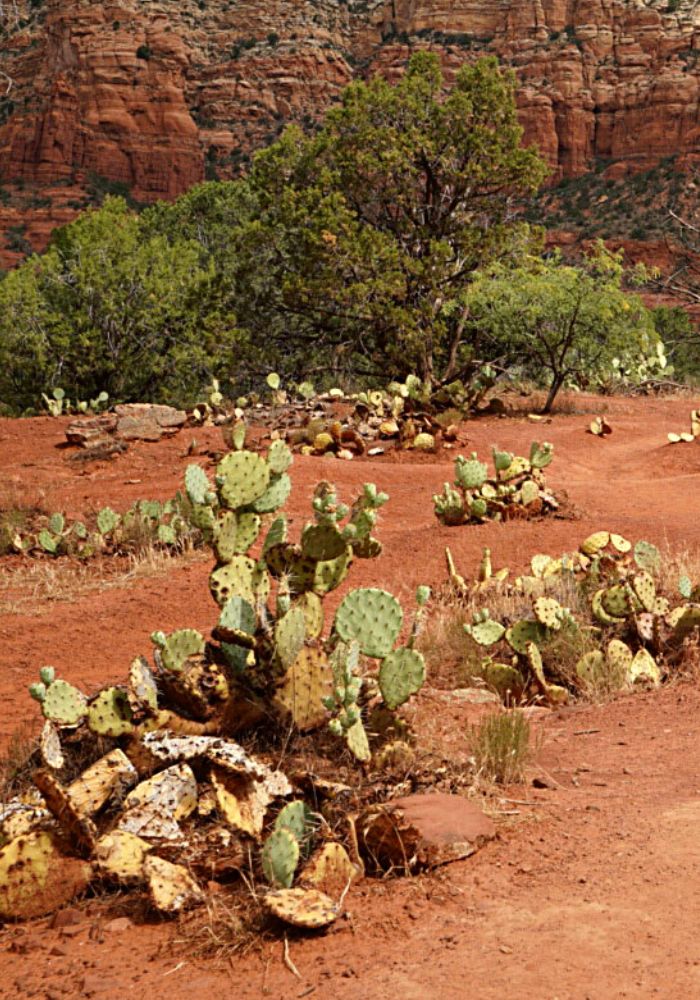 3. Teacup Trail
Distance 1.7 miles / Type: Out & Back / Elevation ~200 feet / Time 1 hour
Teacup Trail is among the best easy hikes in Sedona, and yet still manages to showcase everything you are sure to love about the area.
The Teacup Trail is close in proximity to Sugarloaf Loop, and it leads you to another well-known peak called Coffeepot Rock. See if you can locate the spout!
This trail is pretty short, and the elevation gain isn't too bad. My only complaint is that the trail is a bit difficult to follow at times. In any case, Teacup Trail is one of Sedona's best easy hikes to tackle!
You Might Also Like: A Phoenix to Sedona Drive: What to See on Your Road Trip
4. Chuck Wagon Loop
Distance 4.5 miles / Type: Loop / Elevation 436 feet / Time 1.75 hours
The Chuck Wagon Loop Trail is shared by both hikers and mountain bikers. It offers more beautiful views of orange and brown colored rocks all along the way, and is dotted with green plant life which creates a nice contrast. The Coconino Forest never disappoints!
The trail itself is easy to follow, but the section that descends into Dry Creek is eroded and a bit uneven and rocky.
Note that this hike connects with the much more famous Devil's Bridge, which is a moderate trail. That means that the connection points are very busy but the rest of the trail is usually quiet.
You'll find some shade here but bring lots of water, especially in the summer months!
5. Fay Canyon
Distance 2.3 miles / Type: Out & Back / Elevation 193 feet / Time 1 hour
Desert scenery never seems to disappoint. Fay Canyon Trail features everything from green creek beds to a natural rock arch, keeping the one-hour hike interesting.
This short but popular trail meanders through a canyon, which provides a bit of shade even in the summer heat. At the end of the trail, adventurous hikers can scramble up the rocks for a bonus viewpoint above the canyon, which offers some sweeping views!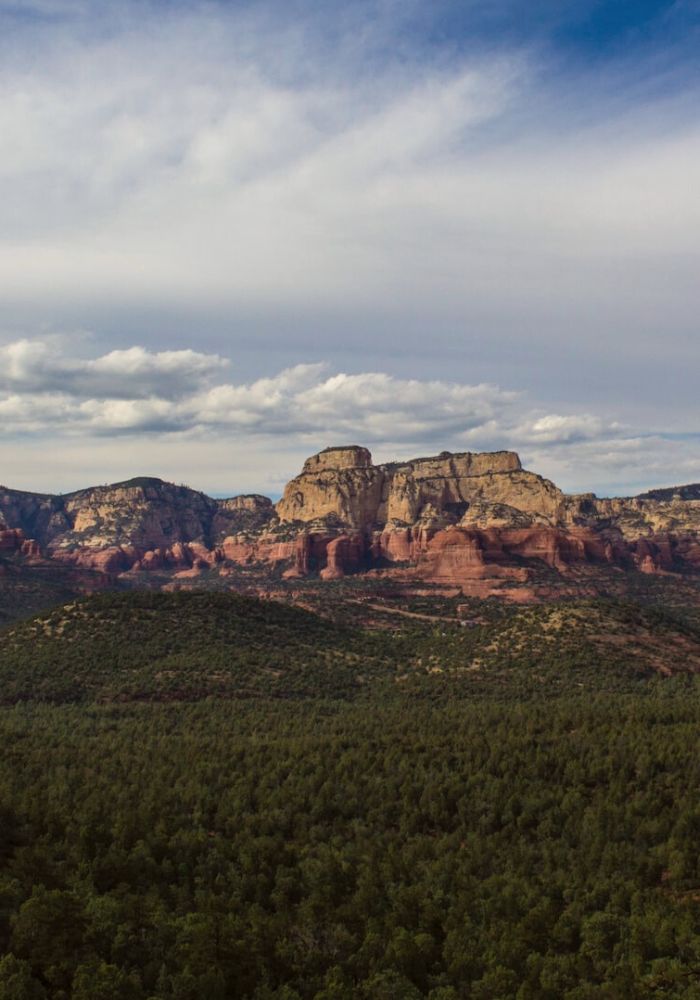 6. Airport Mesa
Distance 3.2 miles / Type: Loop / Elevation 416 ft / Time 3 hours
As one of the most popular hikes in Sedona, this trail get busy. My number one tip for hikers is to leave early if you want to escape the crowds.
Despite its length, the Airport Mesa trail is fairly even and flat. Some areas have a bit of an incline, but not enough to truly be considered a Moderate trail.
The pathway loops around the Sedona Airport, and you'll be exposed to everything from iconic orange rocks to a vortex to a ridge with sweeping views. (But really, where is Sedona do you not find sweeping views?!)
You'll find a small parking area at the trailhead, but if you arrive late it almost certainly will be full. So I stress once more – go as early as possible!
Sedona Hiking FAQ's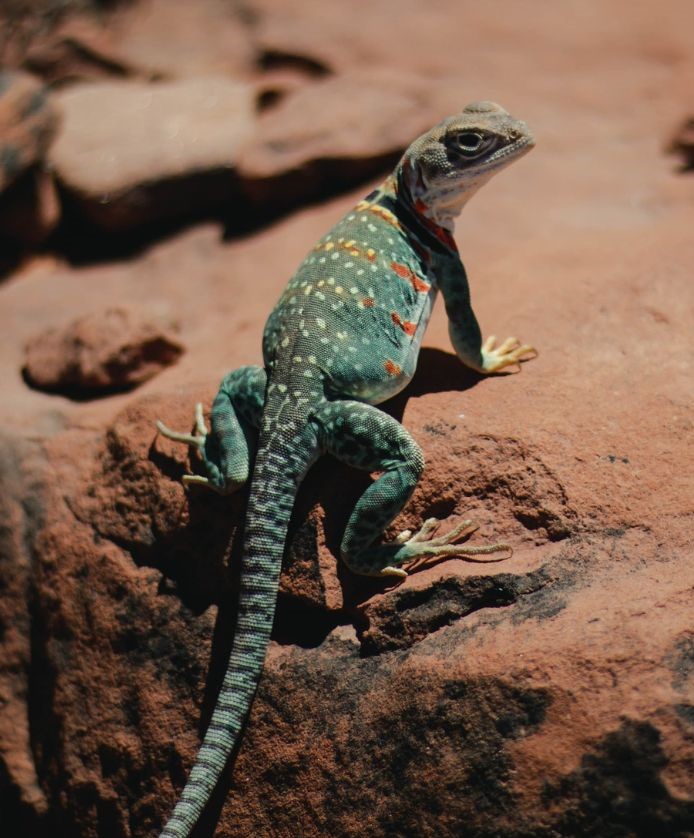 Where is Sedona?
Sedona is in Central Arizona, about 30 miles south of Flagstaff and 120 miles north of Phoenix.
The best way to get there is either by car, via a road trip, or by flying into Phoenix and renting a car. Expect a roughly two hour drive from Phoenix to Sedona on the I-17 North.
map
When is the best time to go hiking in Sedona?
Hiking is popular in Sedona year round, but the best time to visit in terms of weather is in the Spring and Fall. The sun will still be shining but you'll avoid the triple digits. However, since we are focusing on easy Sedona hikes, these can honestly be tackled in any season.
Check out my post on desert safety so that you are prepared for everything from flash floods to heat stroke! In general, avoid hiking during the hottest part of the day.
What should I pack for these easy hikes in Sedona?
If I had to name the must-have items for discovering Sedona's outdoors, I would choose the following.
A headlamp for the pre-dawn mornings.
My absolute favorite trekking sandals (I'm obsessed.)
My trusty CamelBak hydration pack, especially during the summer months.
A moisture-wicking tank top because truest me – you will work up a sweat. Also, I suggest you carry a light long sleeve hoodie in the cooler months for evening temperatures.
Electrolyte tablets that dissolve in water and supply your body with fuel – similar to Gatorade, but non-GMO and without all the sugars.
A wide-brim hat (bonus, this one is foldable and packable.)
Obviously, sunscreen is a must!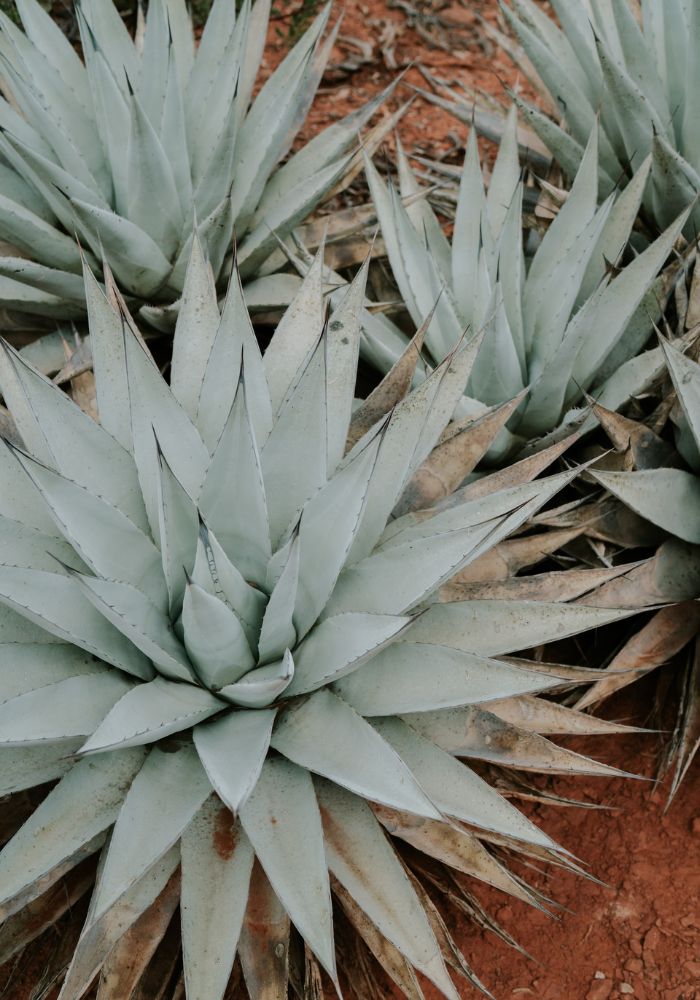 Bonus Tips for Visiting Sedona
Remember to prepare for the heat if you visit Sedona in the summer. The proper hiking gear is absolutely essential for desert safety.
Public transportation is not the most abundant here, so the best plan is to road trip yourself. That can be in your own car or a rental car (I usually get the best prices through the company linked above.).
If you want to truly explore the wilderness, a 4WD vehicle is a great idea!
Spend at least one full weekend exploring Sedona. There are just so many things to do in Sedona outside of the beautiful hikes!
Be aware of your surroundings and watch for rattlesnakes and scorpions when hiking around Sedona.
***
Sedona is one of those places that you can't help but fall in love with. The vivid colors, the vibe, and the hikes listed here will win you over – I just know it.
Let me know below – which of Sedona's easy hikes with epic views are you planning to hit first?!
Pin Me for Later!