Looking for the best day trips from Phoenix, Arizona? Look no further! Here are the best Phoenix day trips for nature lovers, history buffs, and creatives. If you're looking for inspiration on the best day trips from Phoenix, keep on scrolling.
Pin Me for Later!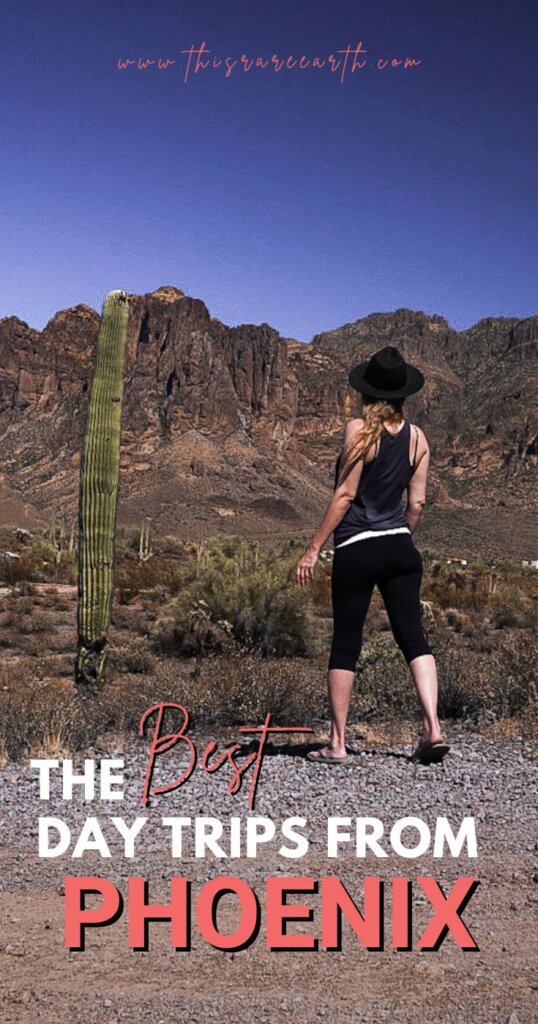 Do you have any idea how much I love Phoenix? The desert environment, the tall and wild saguaros all around the city, and the indoor and outdoor arts scene are all right up my alley. The food, the pace of life, and the friendly people make it perfection.
But ya'all, I get it. Sometimes you need a change. (And if it's above 115 degrees, maybe you need a big change.)
If you are itching to explore but have limited time, you're in luck. There are loads of awesome day trips from Phoenix that are easily accessible and quite different from Phoenix itself.
Here we will cover the best nature spots, national parks and monuments, cities and towns – all under 3.5 hours drive away. Let's dive in!
The Best Day Trips From Phoenix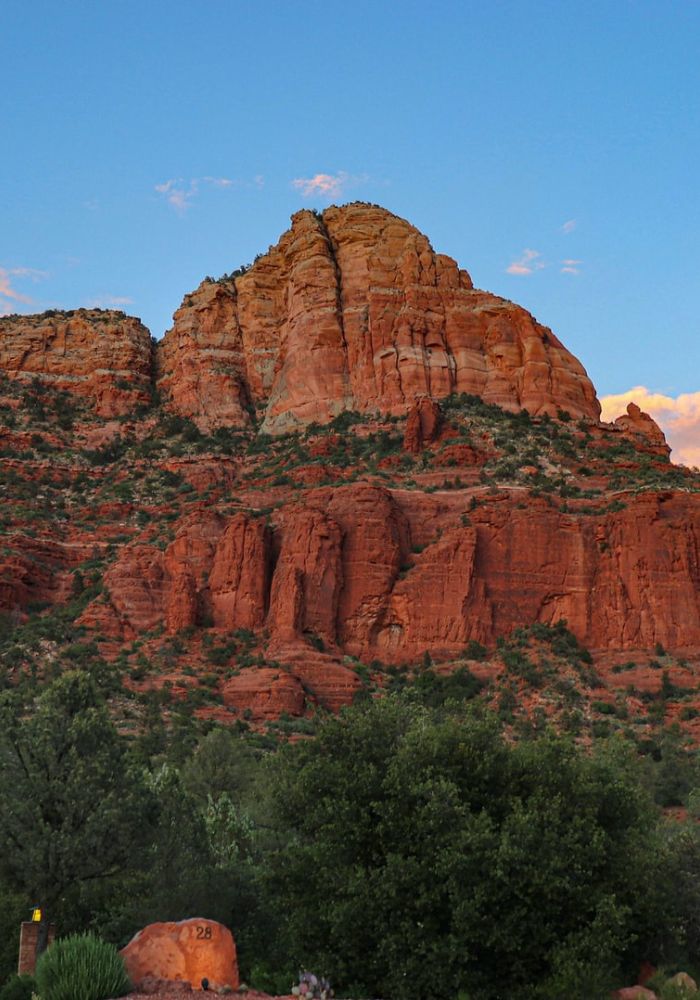 1. Sedona
Drive Time: 2 Hours
Sedona is one of the most popular day trips from Phoenix, and it is easy to understand why. The relaxed artsy vibe, the mountainous backdrop, and the slightly cooler weather are all nice changes.
Sedona is a town bathed in orange. Everywhere you look, from the buildings to the landscapes, everything is bathed in terra cotta. It's quite beautiful. And the rock formations themselves are so unique.
Sedona offers loads of easy hiking trails with epic views; artistic centers for shopping and exploring; and a deep spiritual community as well. There are so many fun things to do in Sedona.
You May Also Like: A Phoenix to Sedona Drive: What to See on the Way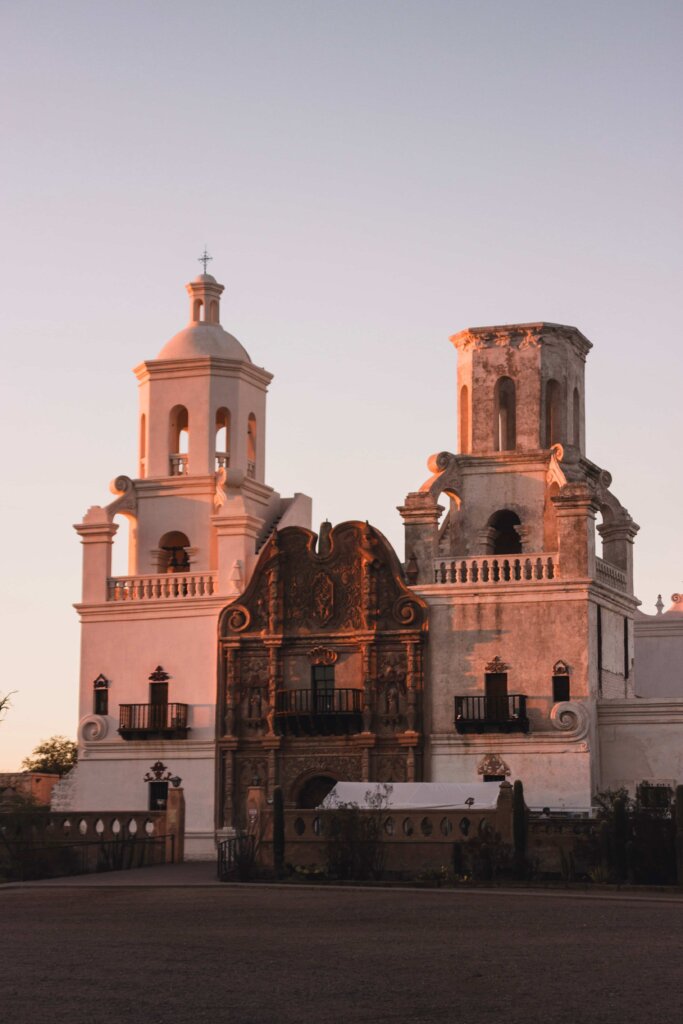 2. Tucson
Drive Time: 1.75 Hours
Tucson is such a fun city, full of art, award-winning food, history, and giant saguaro cacti. There are so many unique things to do in Tucson!
Check out the summit of Mount Lemmon, which has an observatory and small mountain town – both of which are significantly cooler than the city due to their elevation. Or, alternately, go underground at Kartchner Caverns State Park.
Also within Tucson is Saguaro National Park, which is a worthy destination in and of itself. More on that below.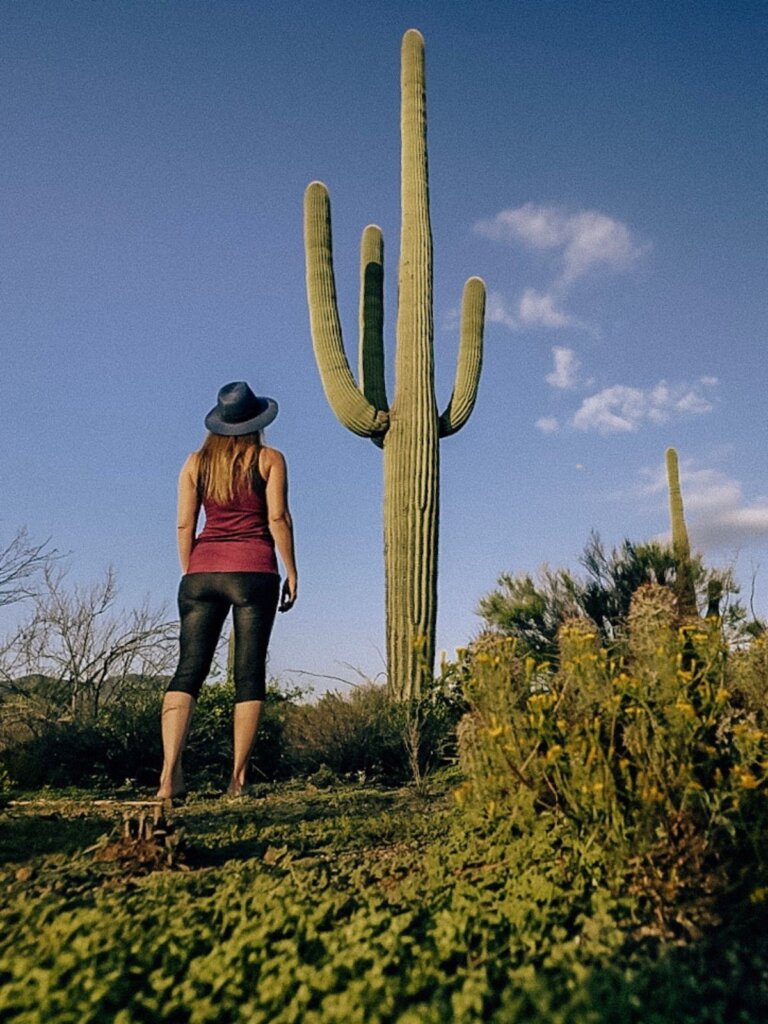 3. Saguaro National Park
Drive Time: 1.75 Hours
Though part of Tucson, Saguaro National Park deserves it's own listing as a day trip destination from Phoenix.
The park is actually bisected by the city of Tucson, so leave as early as possible to allow time for exploring each half. You can drive the scenic loop and don't skip the hiking trails. After driving both ways, you'll want to get out and stretch your legs!
Check out my Complete Guide to Saguaro National Park if you are thinking of making the trip! Don't miss the fiery sunsets!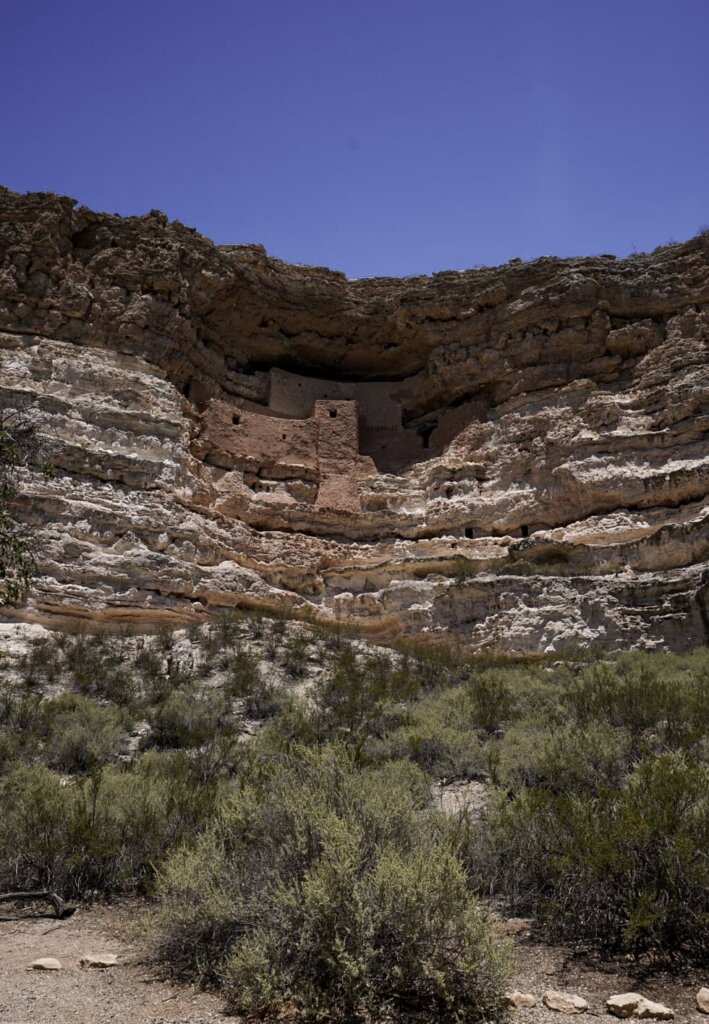 4. Montezuma Castle National Monument
Drive Time: 1.5 Hours
The first time I explored Montezuma's Castle, I had only recently moved to Arizona and was taking one of my first road trips around the state. I recently returned back here and let me tell you – it is just as impressive as my first visit.
Montezuma Castle National Monument dates all the way back to approximately 1100 – 1425 AD. The Sinagua people, a pre-Columbian culture indigenous to the American Southwest, built these well-preserved dwellings directly into the cliffside, and they still stand today.
You can learn the history of the people and all about the dwellings themselves on site. I highly recommend it!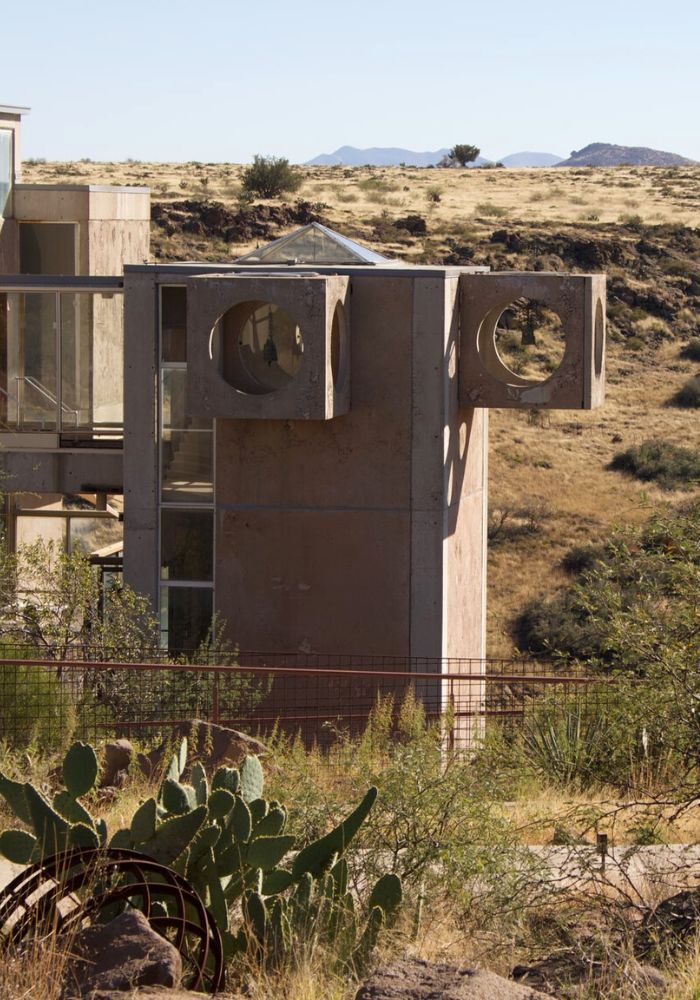 5. Arcosanti
Drive Time: 1 Hour
This experimental community was built in 1970 by Italian architect Paolo Soleri. Soleri was slightly before-his-time, attempting to build eco-friendly dwellings that exist in harmony with nature.
This site was originally intended to house thousands people, but the project never really got up and running due to funding issues.
The construction of Arcosanti has a very sci-fi feel. The buildings are incredibly unique. Today, students come from around the world to help continue and build Soleri's dream, still not having reaching completion 50 years after it began.
Learn more about Arcosanti and plan your visit here.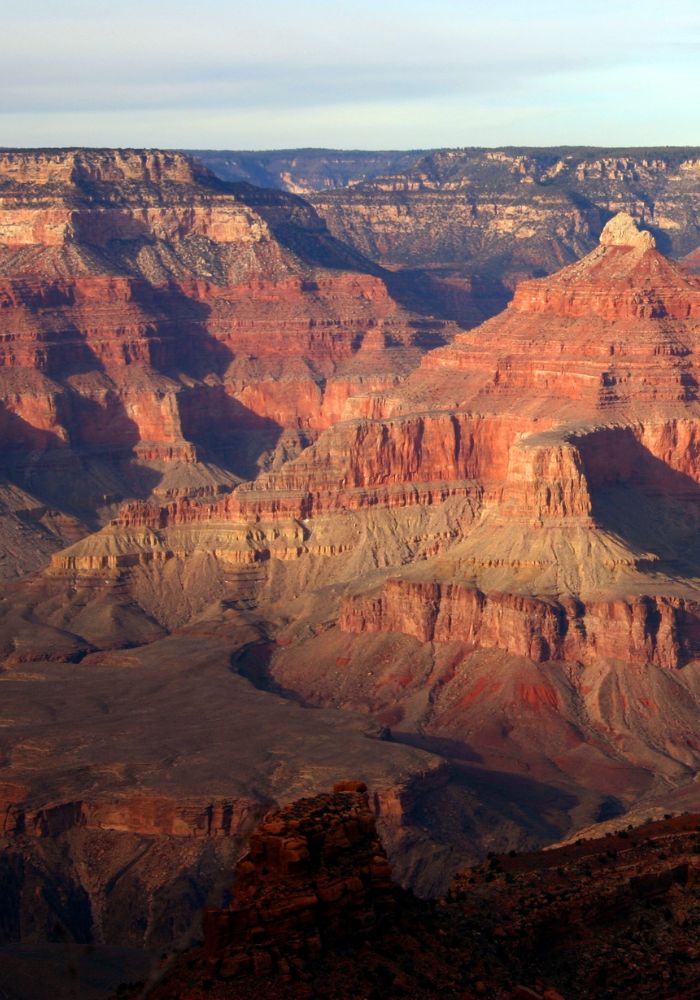 6. Grand Canyon National Park
Drive Time: 3.25 Hours
The Grand Canyon is vast.
As in, ten miles wide, one mile deep, and 277 miles long. This natural rock formation displays layers upon layers of red, tan and orange rocks after millions of years.
I remember the first time I saw the Grand Canyon – and it almost looked like the fake backdrop of a movie, it extended so far in the distance. Even just spending time at the viewpoints alone will make your drive worth it.
Besides the viewpoints, visitors can go hiking, kayaking, and can visit the Geological Museum, among other activities. The Grand Canyon is one of the best national parks in the southwest and is a must-see for everyone at least once! Learn more here.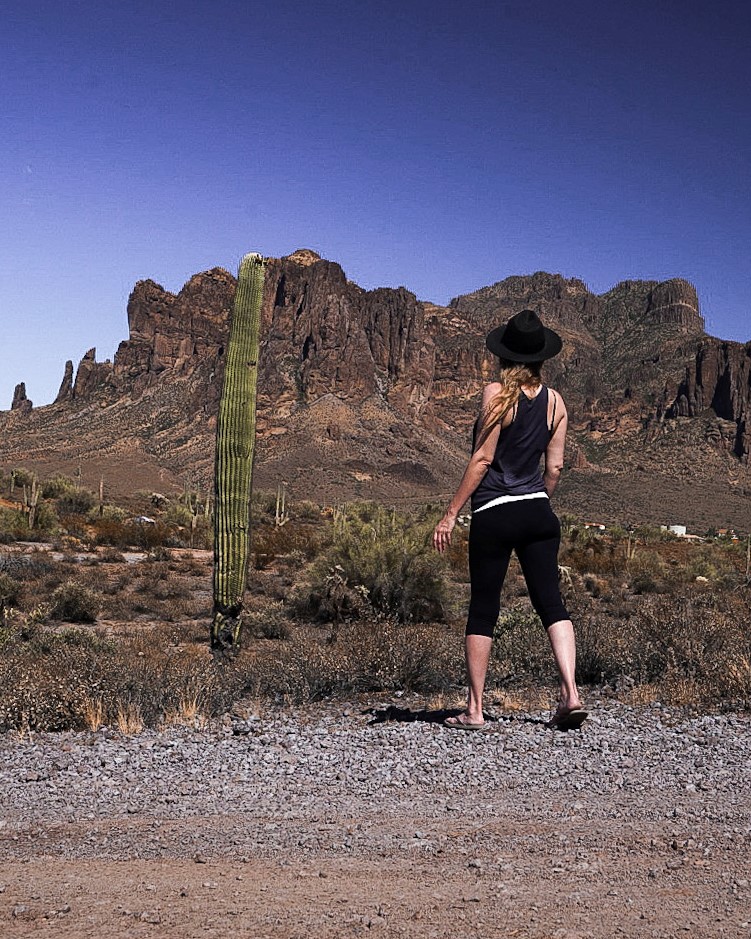 7. Tonto National Forest
Drive Time: 0.5 Hours
The Tonto National Forest is home to some of the most rugged and scenic landscapes in the state. Explore deserts, mountains, lakes and flat plains. Cacti are abundant – both the giant saguaro and also smaller chollas and barrel cacti.
Tonto National Forest's more than 2 million acres are packed full of hiking trails, campgrounds, and blue lakes. The Four Peaks Wilderness area is one of my favorite places to visit.
You could spend weeks exploring everything this forest has to offer, but in a day trip you might hike the famous and iconic Superstition Mountains, or kayak Saguaro Lake, or take a scenic drive on the Apache Trail.
8. Yuma
Drive Time: 3 Hours
Yuma is the 11th largest city in Arizona and it sits near the borders of California and Mexico. Known as the "Sunniest City on Earth," Yume delivers sunshine and warm weather year-round.
Consider boating, jet skiing, or swimming in the Colorado River, or jumping on an ATV to explore the Imperial Sand Dunes. History lovers can visit the Yuma Territorial Prison or the Pivot Point Plaza locomotive, commemorating the Southern Pacific Railroad.
Though Yuma is lesser known than Phoenix or Sedona, there is plenty to do here.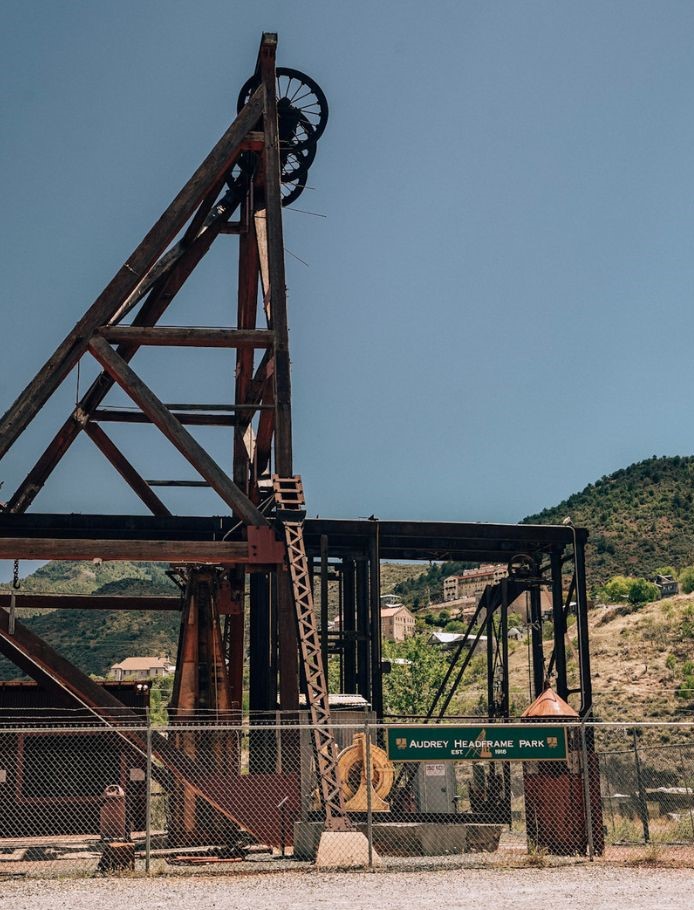 Jerome
Drive Time: 1.5 Hours
Today, Jerome is mainly visited by tourists and bikers passing through the area. But once upon a time, this mining town was a big deal. At the turn of the 20th century, Jerome was booming with those who hoped to get rich panning for gold in the nearby mines.
As the gold ran out, the population died down and only a handful of residents stayed. The locals made a point to keep historical landmarks intact and now you can see remnants of the past – like the old sliding jail – right next to new constructions.
This is a fun place to spend a day exploring the old west. It's also one of my recommended stops when driving from Phoenix to Sedona.
9. Tombstone
Drive Time: 2.75 Hours
Anyone who wants to learn more about the Wild West should visit Tombstone on a day trip from Phoenix. Best known for the gunfight at the O.K. Corral, nowadays you can watch a reenactment of Doc Holliday and the Earp brothers take on the Cowboys. You can also visit the cemetery where many famous figures were buried.
Once a booming mining town, Tombstone was home to both gold prospectors and outlaws alike. Some of the original architecture is preserved for visitors to experience for themselves.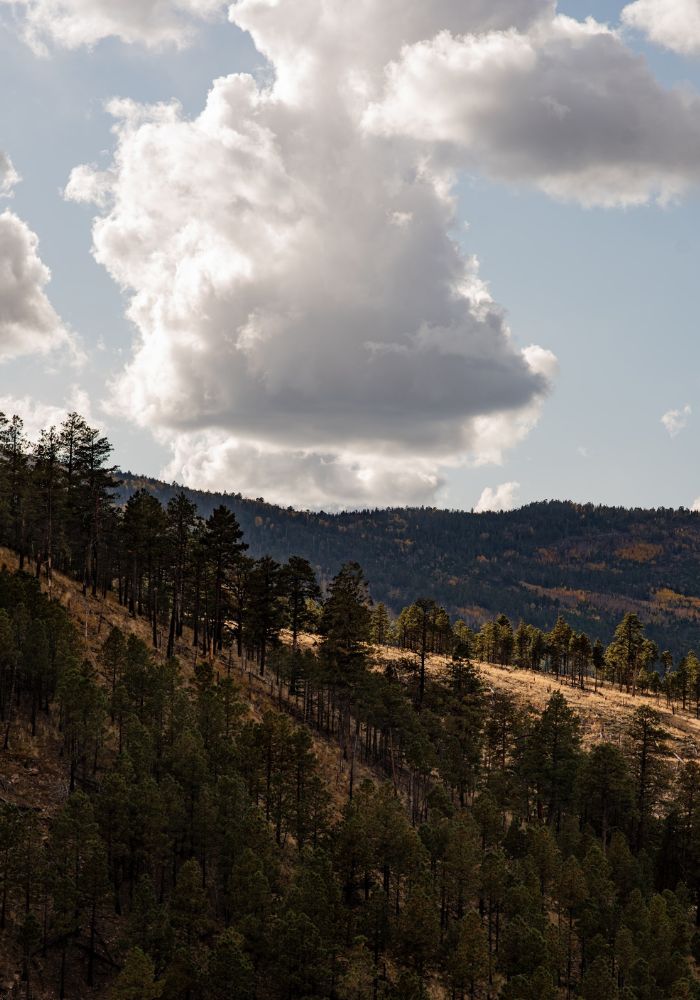 10. Flagstaff
Drive Time: 2.25 Hours
If you are looking for an escape from Phoenix's oppressive heat, then Flagstaff might be one of the best day trips for you. As you drive the easy 1.15 hours north, the desert landscape will give way to much more greenery in the Coconino National Forest.
The summer temperatures in Flagstaff are usually more than 20 degrees cooler than in Phoenix! In the winters, you can even see snow.
Some things to do in Flagstaff include descending into the lava tubes of a once-active volcano, or hit the Lowell Observatory for stargazing, or – in the winter – go snowboarding.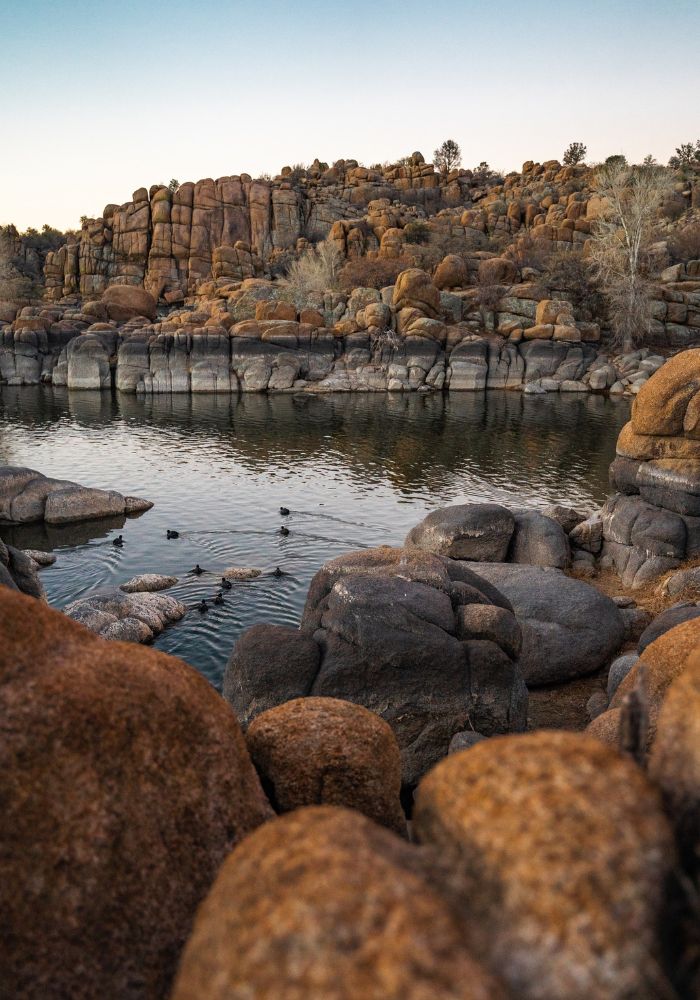 11. Prescott
Drive Time: 1.75 Hours
Prescott is one of the best day trips from Phoenix for those who like to spend a day out in the water. There are more lakes here than any other town in Arizona, so kayaking, canoeing, and paddleboarding are all popular activities.
Those who love adventure will find plenty of hiking and rock climbing here. Wine-lovers will find unique wineries they can explore. The historical Whiskey Row had unique shops like old time candy shops and saloons from the Wild West.
***
And there you have it! Some of my favorite day trips from Phoenix that offer varied landscapes, climates, and things to do. If you want nature, it's here. If you want history, you'll find it. And if you even want snow – well that can be found here too.
So now the question is, which one of these day trips will you be taking first?! Let me know below!
Pin Me for Later!