A San Diego to Joshua Tree National Park road trip is an absolute must for residents and visitors alike. Since Joshua Tree National Park is my all-time favorite SoCal park, I know all the best things to do and the highlights to see along the way. Let's dive in to learn the best route, distance, and stops on a San Diego to Joshua Tree drive!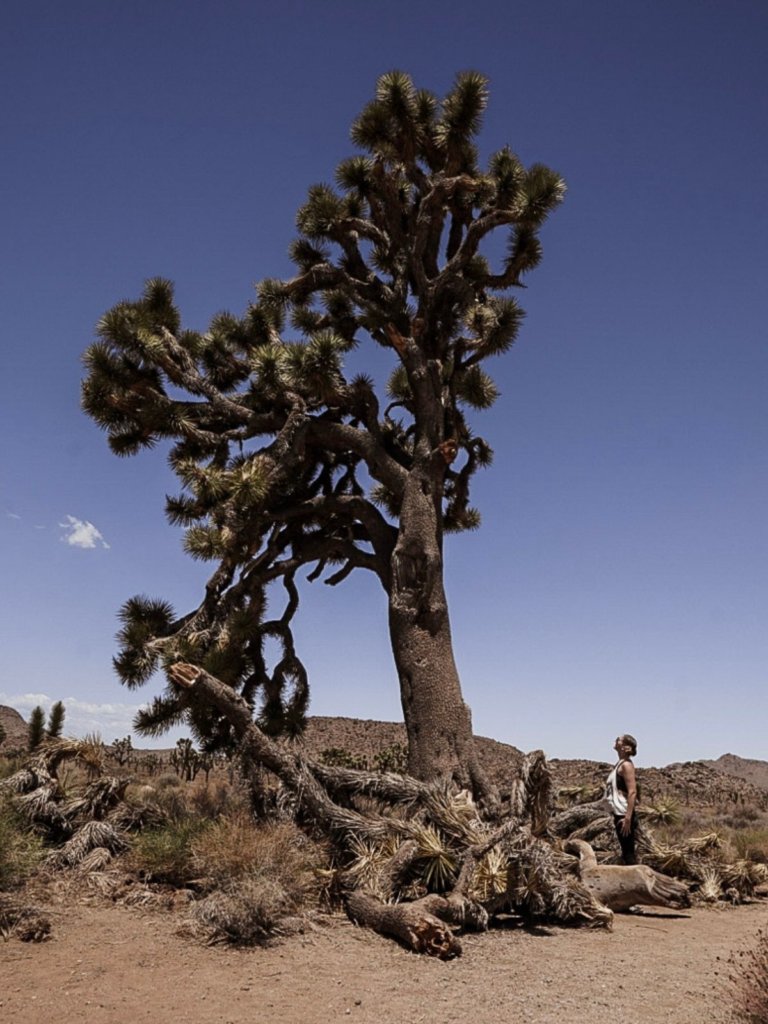 This hugely popular national park has had Southern California residents flocking into the desert for years. And, as Joshua Tree gains more and more popularity, visitors and tourists are stopping by, too! And I completely get it.
Joshua Tree National Park is my all-time favorite of the many national parks in the southwest. The otherworldly landscape and the desolate desert vibe makes it truly one of a kind.
If you are in San Diego and headed on a Joshua Tree road trip, this helpful guide will highlight all of the best stops along the way. No matter if you are spending just one day in Joshua Tree National Park or have a whole week to visit, there is a lot to see. Let's dive in!
How to Plan the Best San Diego to Joshua Tree Road Trip
Let's start with the most frequently asked questions about this drive.
How long is the drive from San Diego to Joshua Tree?
You have two main route options when you drive from San Diego to Joshua Tree. The most frequently used – and the quickest – drives through Temecula, Cabazon, and Palm Springs.
If you take that route, Joshua Tree is roughly 145 miles from San Diego. In driving time, it will take roughly 2.5 hours to complete the route. It is best to avoid both the morning and evening rush hours or the drive will likely take much longer!
I consider the second route to be much more scenic and interesting, but it takes much longer to drive. For that route, you will drive through Anza Borrego Desert State Park and up north past the Salton Sea and Palm Springs.
This route takes just under four hours, so it is not the recommended route if you have only a short day trip or weekend trip.
If you do take the scenic route, here are my top resources for Anza Borrego Desert State Park: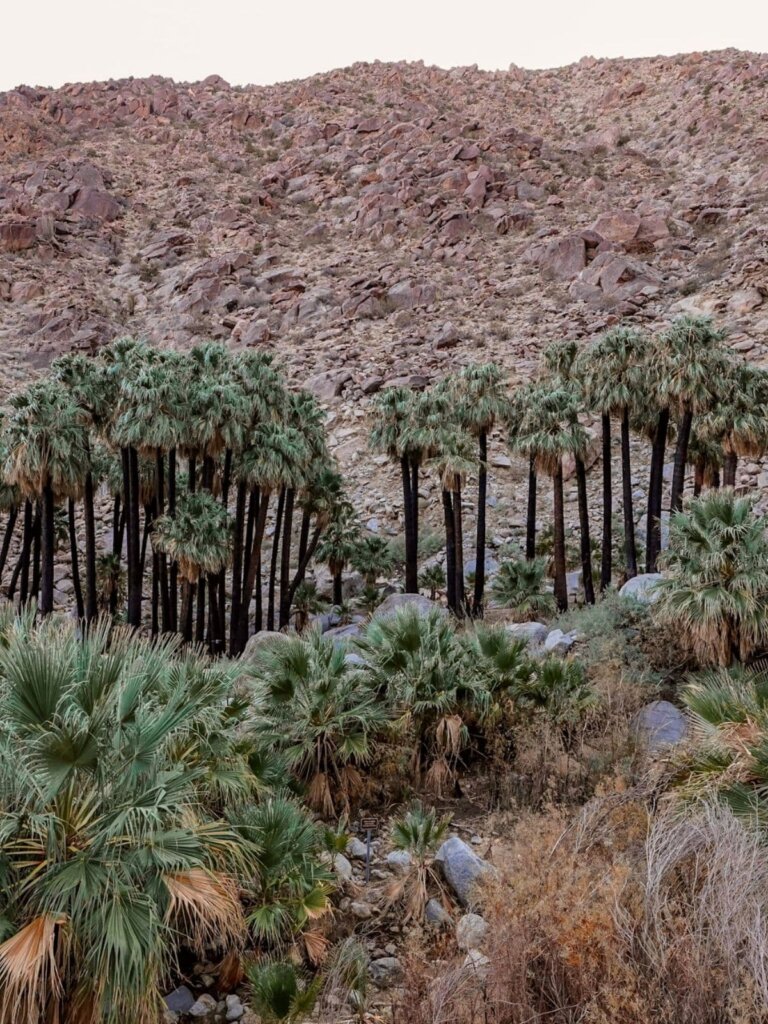 Can you do Joshua Tree in one day from San Diego?
Yes, if you leave early in the morning and drive back late at night. If you only have time for a quick trip, I have a helpful guide on visiting Joshua Tree in one day.
But I would recommend planning a two to three days trip if possible, so that you can explore Joshua Tree and the surrounding areas to the fullest.
Camping overnight means seeing more stars in the sky than you even through possible, thanks to being far enough from San Diego and Los Angeles to avoid the light pollution.
In the morning you can see some epic sunrise spots in Joshua Tree. In the mornings and afternoons, you can walk more of the hiking trails, too. This national park has seemingly endless stretches of scenic landscapes on view.
You May Also Like: The Best Joshua Tree Photo Stops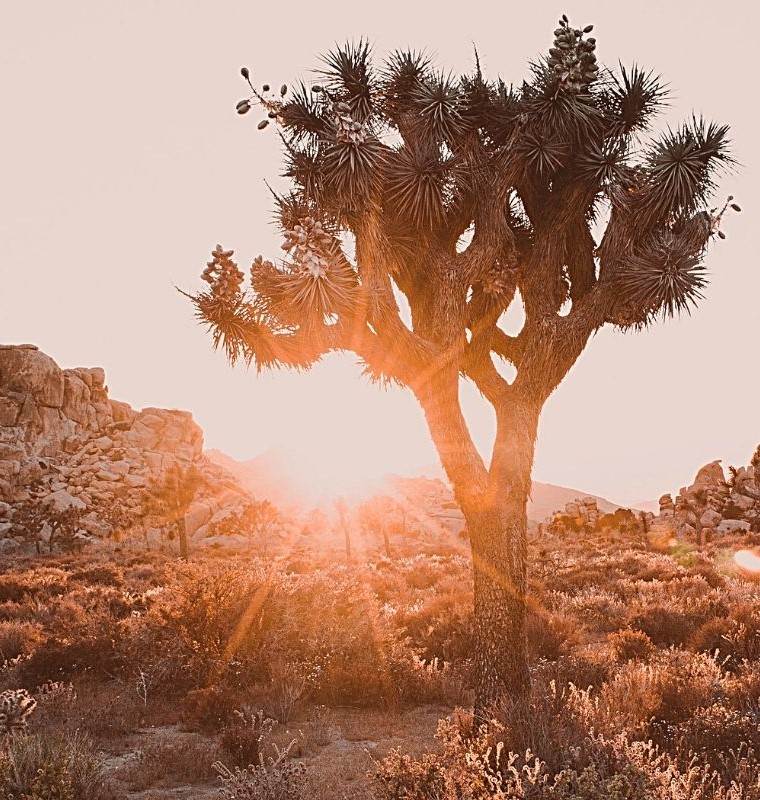 Where should you stop between San Diego and Joshua Tree on your road trip?
There are plenty of places to stop on your road trip! I'll break down each location below as well as mention things to do in each place.
San Diego
If you're from out of state and fly into San Diego, you will be landing at San Diego International Airport. I recommend booking your rental car here, as they always seem to offer the lowest rates.
Once you're ready to go, here are some of my favorite must-see attractions and tours around San Diego.
After you've seen all of your top choices in San Diego, it's time to road trip toward Joshua Tree National Park. Roughly one hour into the drive, you'll reach your first stop: Temecula.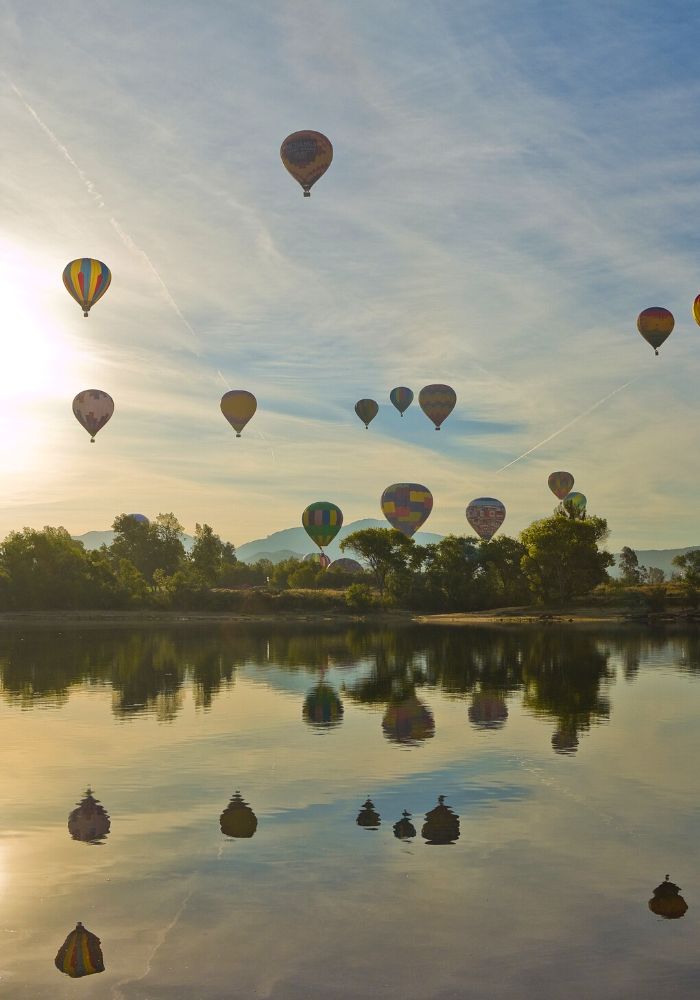 Temecula
Temecula deserves an entire post unto itself. This delightful region is full of vineyards and wineries, and personally give it a 5 star review. The warm Mediterranean climate allows grapes to grow at over 40 wineries and Old Town Temecula offers plenty to see (even if you're not up for wine tasting).
Now, I do not recommend wine-tasting if you plan to drive straight through to Joshua Tree, for hopefully obvious reasons. But, if you want to stretch your trip out, I do recommend taking a wine tasting tour that hits several wineries and then staying overnight.
Here are the best tours to take in Temecula, if you're into that sort of thing! I took my parents on a tour here and they loved it.
Cabazon
One more hour into your San Diego to Joshua Tree drive is Cabazon.
Whether you have a penchant for oddities (or just a dinosaurs!) then Cabazon is a must see stop. Particularly because of the famous Cabazon Dinosaurs! But, there are even more things to see in Cabazon.
Cabazon can be a quick 15-minute stop up to several hours if you plan to go shopping.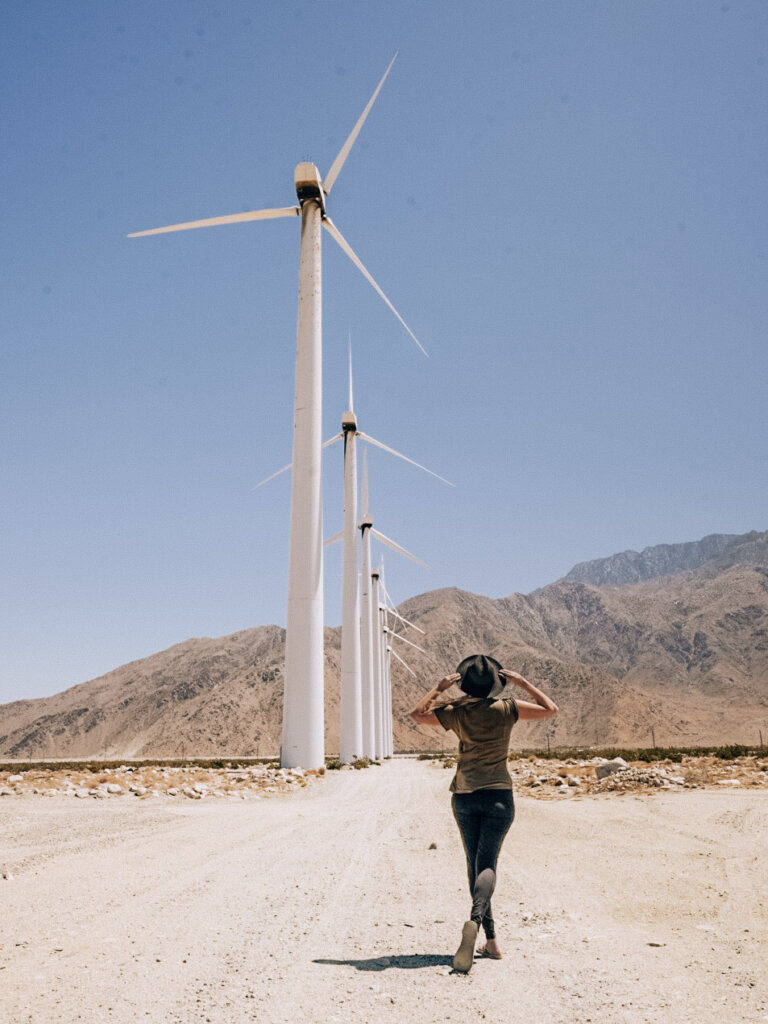 Palm Springs
Palm Springs is a great place to spend a night or a weekend. From sparkling swimming pools to the hip downtown, this is a fun desert town.
If you are only visiting Joshua Tree for one day, Palm Springs might be an ideal home base. But if you plan to visit Joshua Tree for two days or more, I would not recommend staying in Palm Springs, since it takes nearly an hour to reach the entrance. (Recommendations on where to stay are below.)
Nevertheless, Palm Springs is an awesome retro oasis in the Coachella Valley of Riverside County, California. Summers are super hot and winters can get cold, but there is plenty to see here year round.
To learn more about what Palm Springs has to offer, check out this article. When driving from San Diego to Joshua Tree, you absolutely must explore Palm Springs! Even if just for a few hours!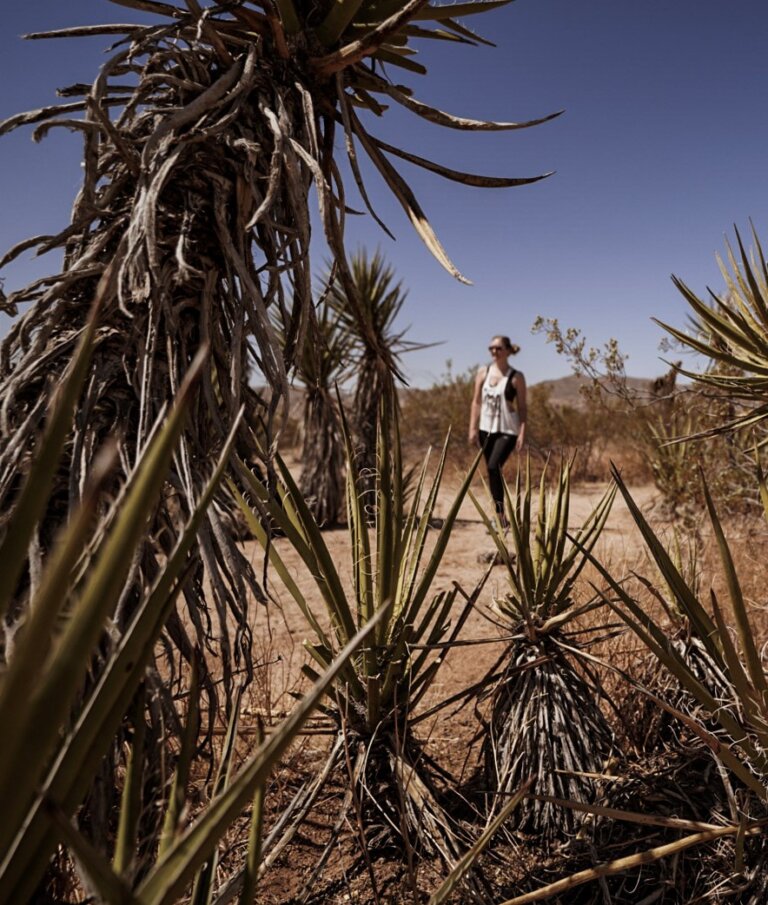 Joshua Tree National Park
Finally, we reach the ultimate destination, Joshua Tree National Park. This park is one of the most unreal destinations on the planet. The giant round boulders, the rugged landscape, and the tall and spindly Joshua Trees make it feel otherworldly.
There is a lot to see in Joshua Tree. You could easily spend a week here and not do it all! Let's cover some of my favorite Joshua Tree National Park activities.
Whether you're a nature lover or an adrenaline junkie, there's something for everyone in Joshua Tree. It truly is unlike anywhere else on earth.
You May Also Like: 10 Tips for Visiting Joshua Tree National Park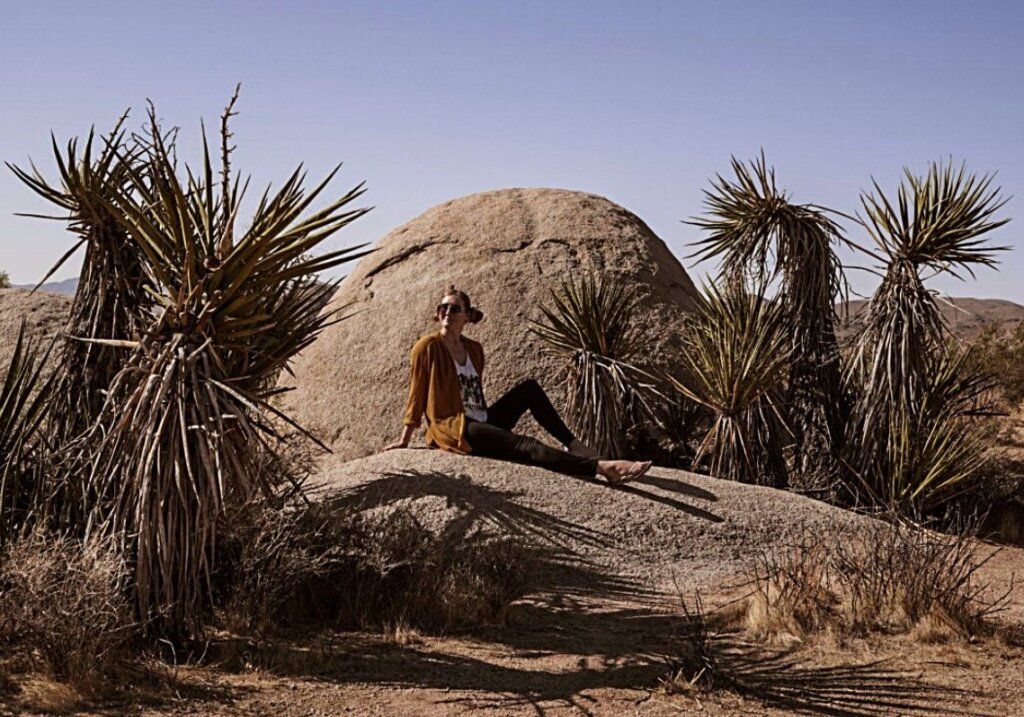 Where to Stay on your San Diego to Joshua Tree adventure:
The most logical places to stay for this excursion are either in Palm Springs area or near Joshua Tree's park entrance.
Palm Springs Hotels
No matter where you staying Palm Springs, one thing is certain: a pool is never far away. Some of the most beautiful and relaxing resorts are:
Joshua Tree Hotels
If camping in the desert is not your thing, then these hotels will be your best bet. All reasonably close to the entrance, these each make a good home base: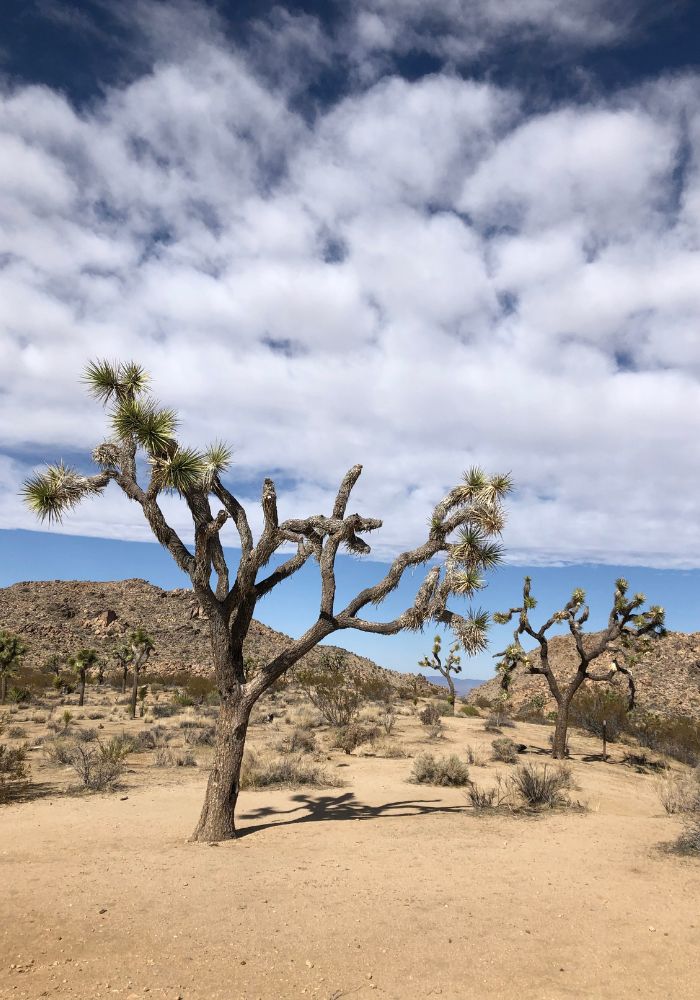 What to pack for the trip
We are in the desert after all, so expect scorching temperatures in the summer; mild temperatures n the winter (and downright cold overnight). Spring and fall will be pleasant.
No matter when you visit, be sure to bring: 
If you would like even more details and information, check out my desert hiking essentials post.
***
A visit to Joshua Tree National Park is a must-do for anyone and everyone who visits Southern California. It truly is one of the most amazing places on earth.
If you are looking to make an easy weekend road trip from San Diego with family or friends, Joshua Tree is a great choice!
Let me know below – which sight was your favorite?
Pin Me for Later!