So, you've seen the the Carlsbad Flower Fields all over the internet, and are curious to see them for yourself? This guide will tell you everything you need to know to visit the colorful Carlsbad flowers – from the best time to visit the Carlsbad Flower Fields to things to do to the best hotels near the Carlsbad Ranch, you'll find it all here.
Pin Me for Later!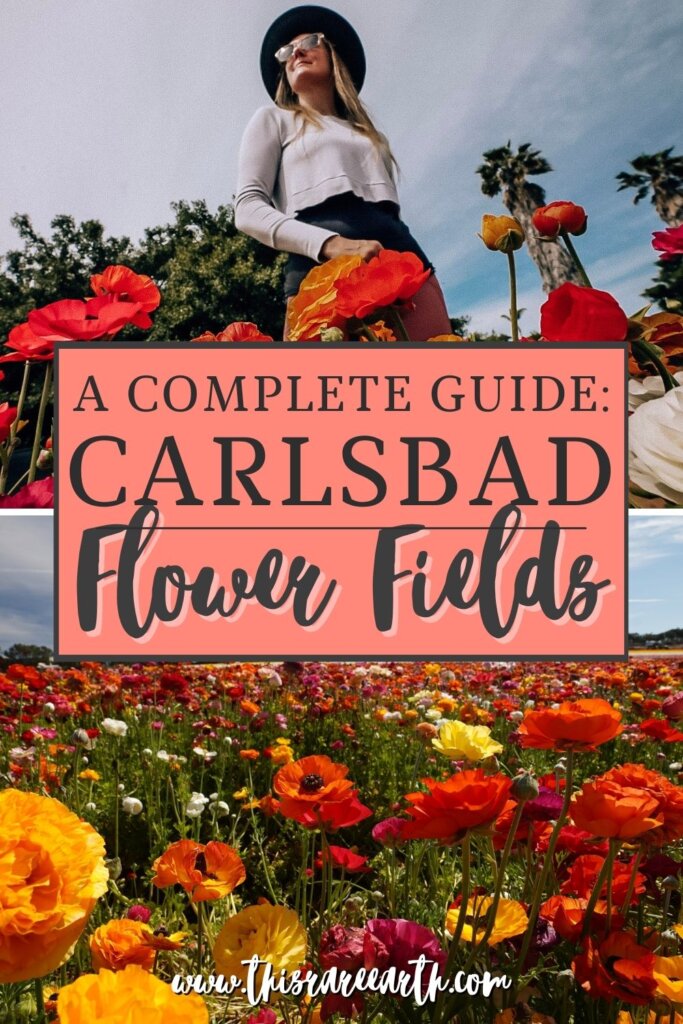 Each and every year, The Flower Fields at Carlsbad Ranch see thousands of visitors. People drive in from all over Southern California to see the famous, vibrant Carlsbad flowers in person.
The spectacular display is bursting with color – and is even more incredible when a California superbloom hits Carlsbad. Tulips of all colors, Giant Tecolote Ranunculus, sunflowers, and more blanket the once-green ground and make visitors feel like they are walking in a fairytale.
This popular spot explodes annually and this guide will tell you exactly what to expect. Let's dive into everything the Carlsbad Flower Fields have to offer!
Carlsbad Flower Fields Hours and Address
First, the basics. The Flower Fields at Carlsbad Ranch can be found at:
The operating hours for The Flower Fields are:
March 1st to May 14th from 9am to 6pm
You May Also Like: Where To See the California Superbloom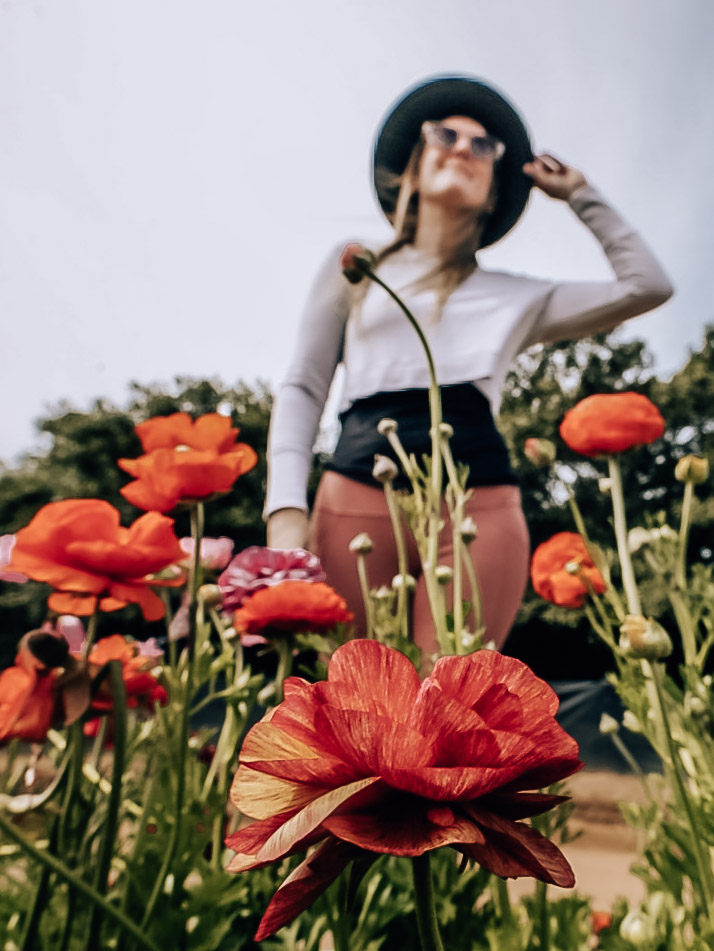 How Much Does It Cost to Go to Carlsbad Flower Fields?
The price for a ticket to Carlsbad Flower Fields, including the mandatory service fee, is as follows:
Adults (11- 60): $26.08 USD
Seniors (60+) / Military: $23.81 USD
Children (3 – 10): $13.61 USD
Under 3: FREE
Currently, you cannot purchase tickets on site and you cannot just show up and walk in. All visitors need to purchase a ticket online, in advance. More on that below.
Carlsbad Flower Fields Tickets
Tickets are only available for purchase on the official website, found here.
When you buy your ticket, you need to pick a specific entrance time. I recommend purchasing your ticket several days before you plan on going to secure your desired ticket time. That way, you can also make sure that there isn't any rain forecasted on the day of your visit!
There are 450 tickets available for most time slots, except for the first (9:00am – 300 tickets) and the last (4:30m – 150 tickets.)
Be sure that you arrive within 30 minutes of your chosen time slot. They are trying to space out the many visitors to keep the experience enjoyable for everyone! And, you are free to stay as long as you want after entry.
Parking is also included with your ticket price.
You May Also Like: A Pacific Coast Highway Road Trip Itinerary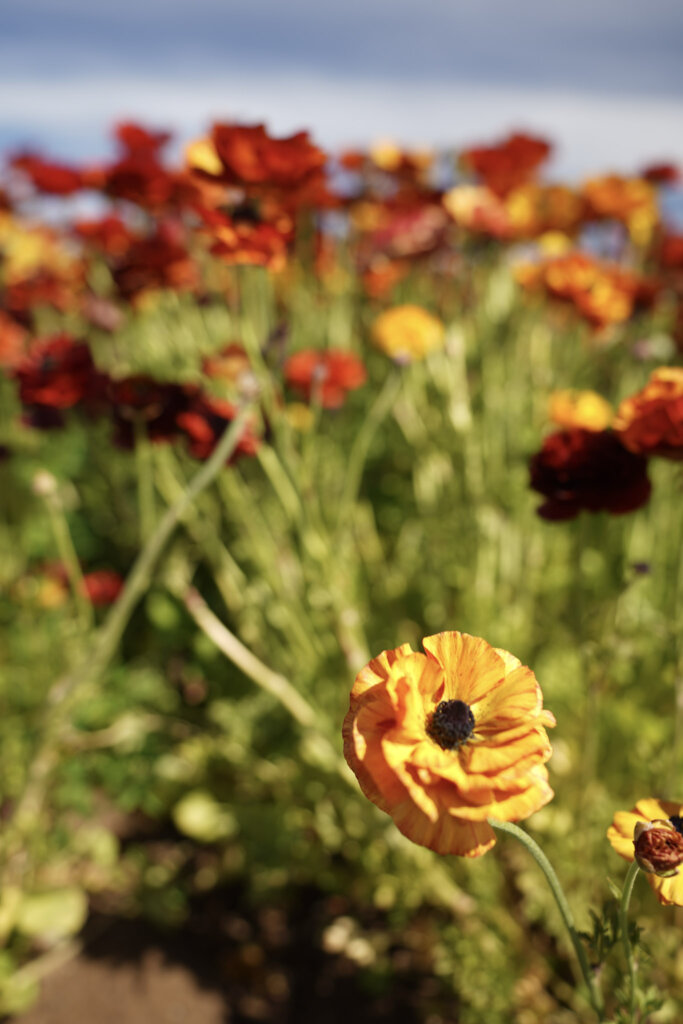 When is the Best Time to Visit Carlsbad Flower Fields?
The Flower Fields are only open for a short window from March to May each year, during peak bloom times. However, early to mid April will usually provide the best and brightest flowers. In early March, the fields can look sparse.
The best time of day to visit is in the early morning. if you want to take photos, you will have the best lighting possible – and potentially, the fewest crowds.
The best day to visit the Carlsbad Flower Fields is definitely early in the week, on a weekday. Tuesdays are the least busy days while weekends are the busiest.
Things to Do at Carlsbad Flower Fields
Believe it or not, there are several activities to take part in while you visit Carlsbad Ranch. Let's go over the best things to do here during your visit.
You May Also Like: Solo Female Travel in California – Where To Go Alone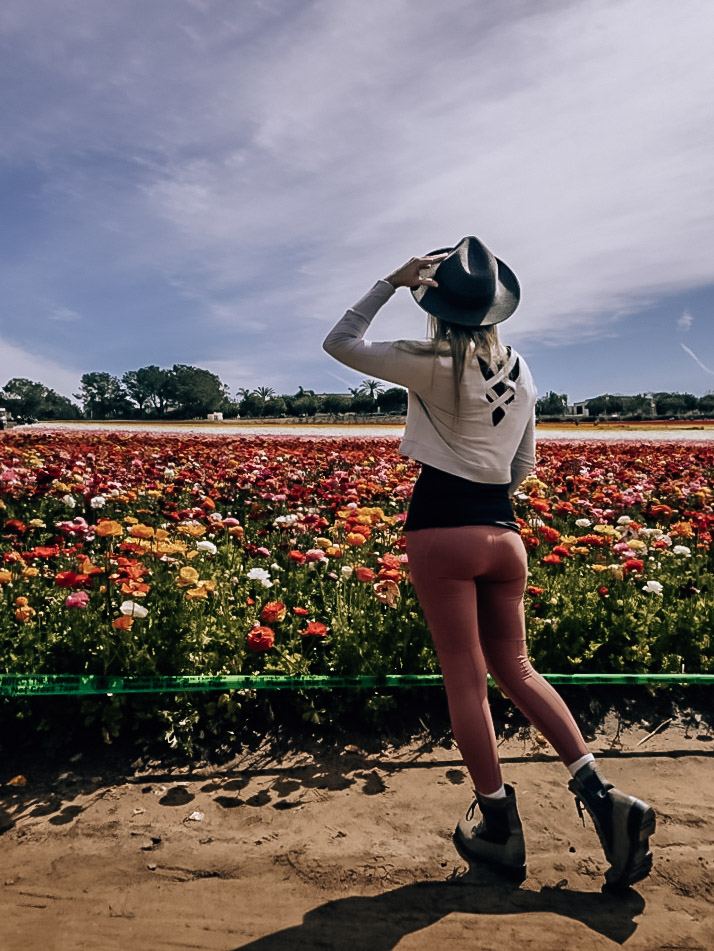 1. Stroll through the Flower Fields.
This is likely the very reason you decided to visit: to see the colorful Carlsbad flowers.
The fiery orange, red, and yellow fields of Tecolote Ranunculus will be bursting with color across 55 acres, and the cheery yellow sunflowers will be stretching toward the sun.
You will be walking through a literal rainbow of color, endlessly vibrant all the way to the horizon, and it is definitely a sight to see!
There are lots of places to stop and take photos on benches near the blooms. They are unmissable as you walk the fields. Be careful not to cross the tape barrier or trample any of the flowers.
You May Also Like: Southern California Bucket List Things To Do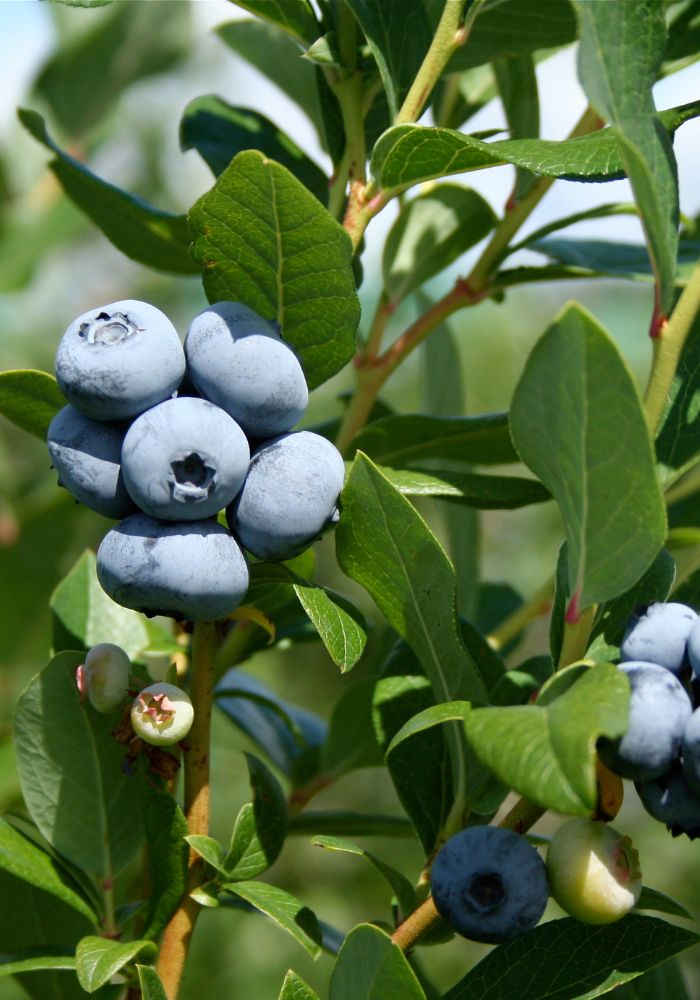 2. Pick your own blueberries.
If you visit early enough in the season, you might get the chance to pick your own fresh blueberries from the seasonal blueberry patch. If you are obsessed with fresh fruit like me, then this is something you should definitely do.
Be aware, Carlsbad Ranch has only two acres of blueberry bushes. If you arrive too early in the season, they may not be ripe. And if you arrive too late, they may be picked clean.
When you arrive, look for the posted sign indicating if there are blueberries available for picking or not. If so, you can purchase a 1-pint container to fill for $5.
3. Take a tractor tour.
If you'd like to be toured around the gardens, you can purchase a tractor tour ticket for an additional $8 for adults and $4 for children. These tickets can be purchased on site, so you do not need to decide before you get there.
The tractor tour is a great option for parents with small children, visitors who have injuries or mobility issues, and/or anyone who wants to ride in style. A tractor will tow you in a wagon around the fields, giving you a great view along the way.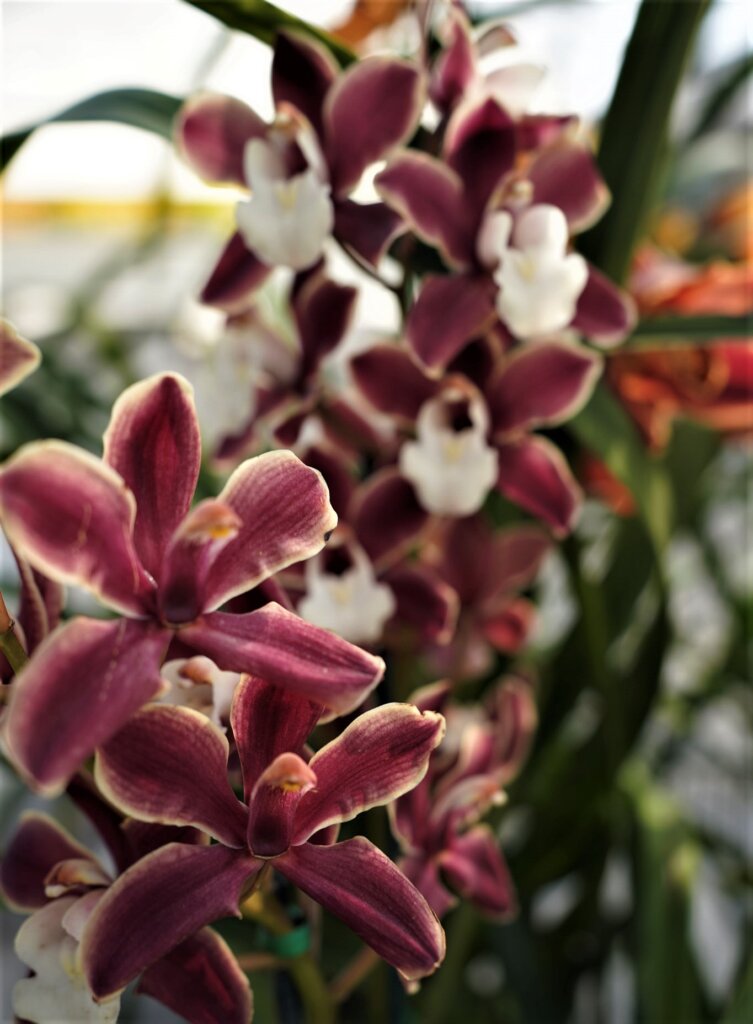 4. Enjoy the Cymbidium Orchid Greenhouse.
The Cymbidium Orchid Greenhouse is another gorgeous stop at the Carlsbad Flower Fields that you can't miss! It reminds me a bit of The Moorten Botanical Garden in Palm Springs, where I visit my beloved cacti from time to time.
Inside the Cymbidium Orchid Greenhouse, you'll get up close and personal to loads of gorgeous orchids. Look closely to investigate their mottled patterning, all different from one another, like a finger print.
The orchids are one of the best things to see at the ranch. Don't skip it!
5. Visit the Specialty Gardens.
Your entry ticket includes access to several other specialty gardens and areas, such as the Demonstration Garden, Butterfly Garden, Illusion Garden, Mediterranean Garden and Fountain Garden.
Anyone who wants to purchase their own plant baby might want to stop by the Demonstration Garden for helpful tips on how to care for it.
The Butterfly Garden will be fun for children, as there are all manner of butterfly-themed items found here. Butterfly statues, benches, and artwork are scattered about.
The Illusion Garden, Mediterranean Garden and Fountain Garden are all fun to check out briefly, but in my opinion these small areas are more of a side-show to the main highlight. But they are worth a quick stop!
6. Go to a special event.
The Flower Fields at Carlsbad Ranch also hosts a number of special events throughout the year.
Choose from outdoor yoga sessions, educational gardening classes, specialty workshops, and even wine tasting are offered. You can view their activity calendar here. I would wholeheartedly consider coming back for one in the future!
You May Also Like: The Best Day Trips From Orange County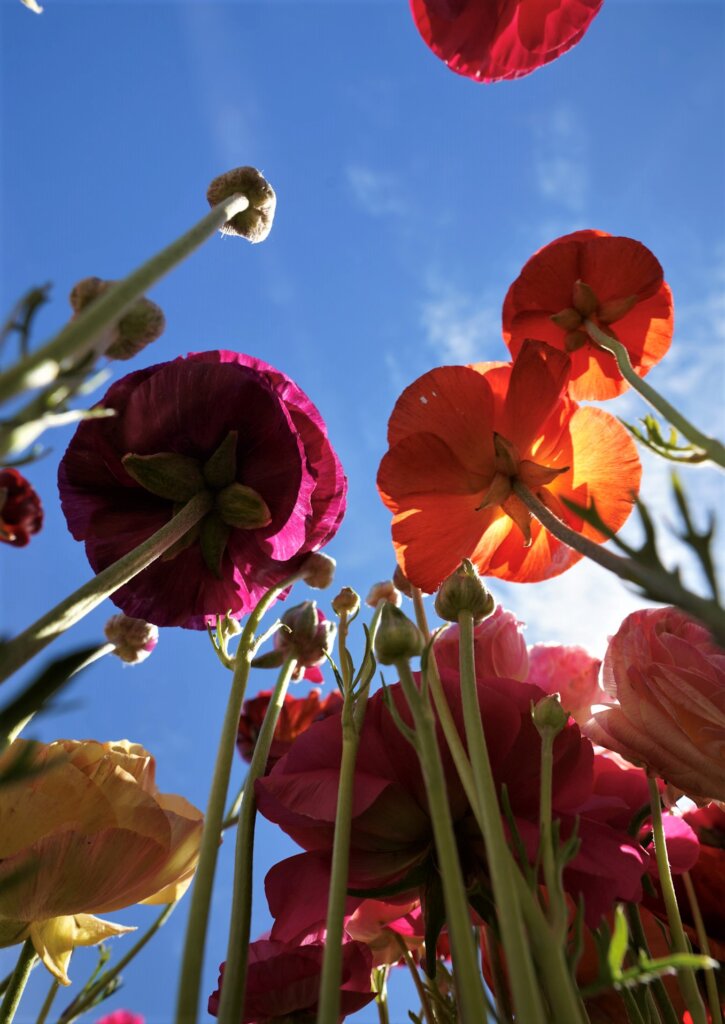 Carlsbad Flower Fields Photography
Photography is allowed and encouraged at The Flower Fields! However, you do need to follow their photography and videography policies.
The following rules apply:
Cameras, phones, and tripods are all permitted. Professional or commercial camera shoots are not allowed and need to be booked through the venue.
Drones are strictly prohibited.
Do not pass any tape barriers or trample any flowers to get your shot. Remain on marked pathways at all times. Do not pick any flowers.
If you are a photographer like me, you are going to want to bring your camera and spend some time here, shooting to your heart's content!
You May Also Like: The Best California Flower Fields (And When To See Them)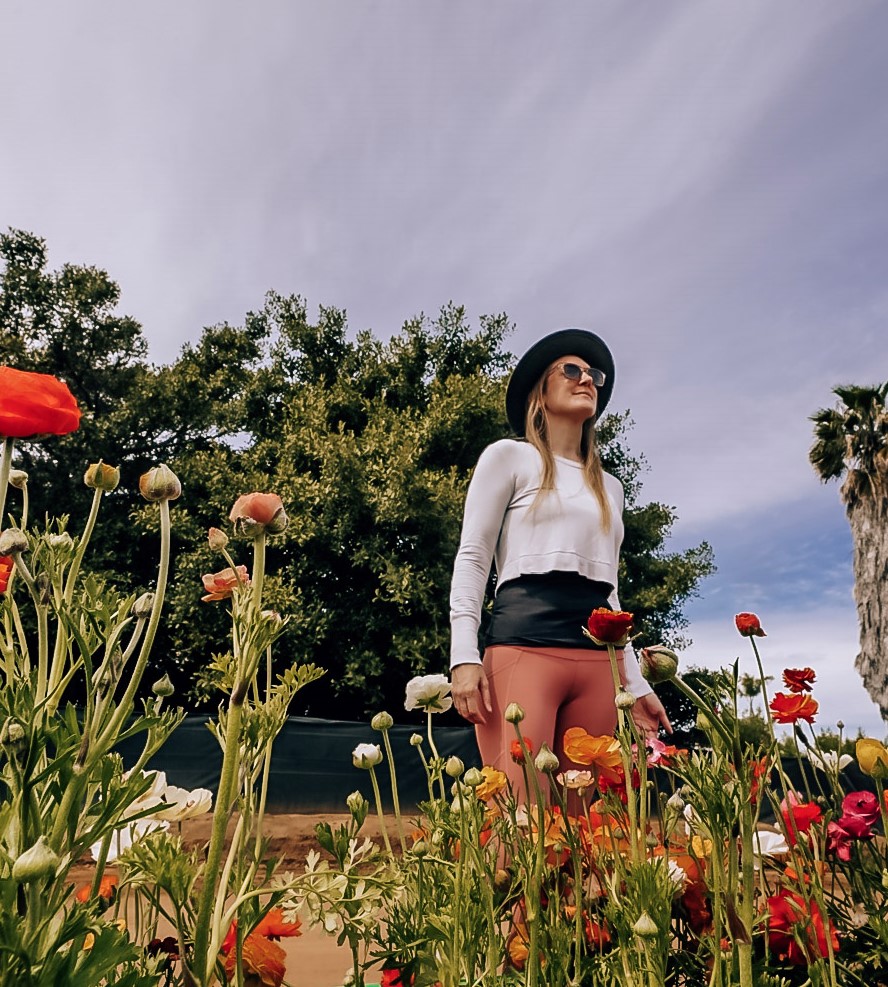 What do you wear to The Carlsbad Flower Fields?
For photos, anything goes really. You could go bright and bold like the colorful flowers themselves, or solid and understated.
I went with muted pastels here because I thought it would look nice against the bold bright blooms. Many people wear elaborate dresses, but that's just not "me"!
California's springtime also brings varying amounts of rain each year. Here is what I recommend wearing and bringing in both rain and sun.
Carlsbad Flower Fields: FAQ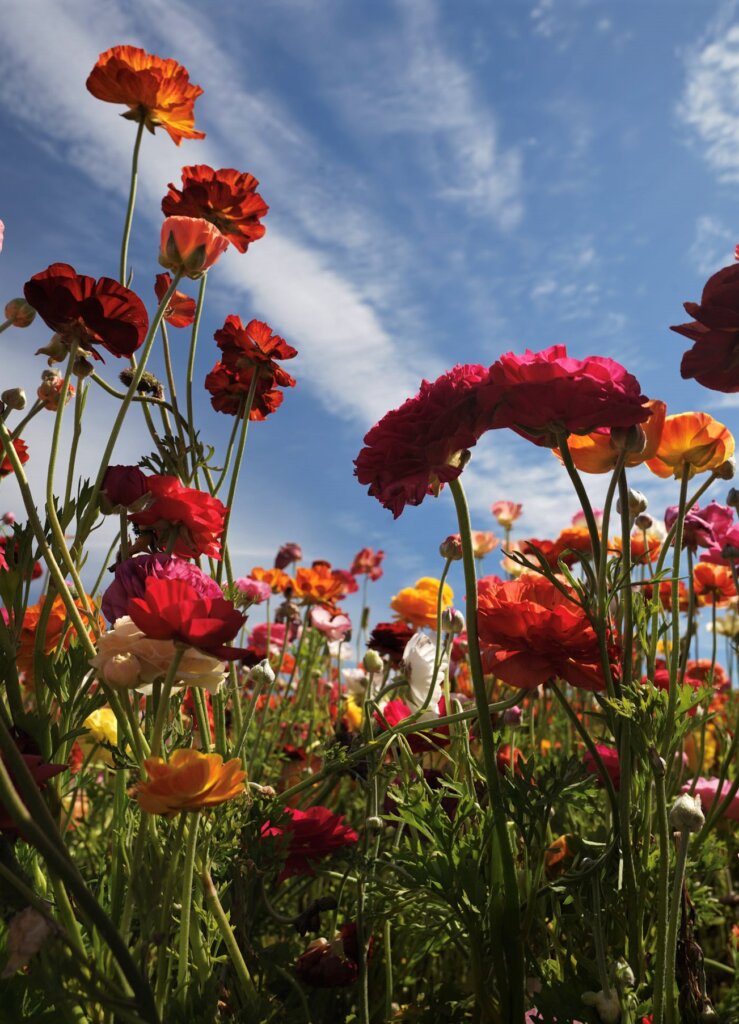 When can you see flower fields in Carlsbad?
The flower Fields are open between March and May yearly. The best time to see blooms is typically in April.
Are the Carlsbad Flower Fields worth it?
Yes! The Carlsbad flowers are definitely a sight to see. While I wouldn't recommend visiting multiple times per year, do the the price, it is worth an annual trip here (especially fi you have kids.
How long does it take to go through the Carlsbad Flower Fields?
Plan to spend between 1-2 hours here. If you have children, you could make it an all-day activity since there are loads of kid-friendly displays and activities.
What shoes to wear at Carlsbad Flower Fields?
If it is hot and dry, wear a pair of cute strappy sandals. If Carlsbad has experienced rain recently, I recommend a good pair of waterproof boots.
Are the Carlsbad Flower Fields free?
The Carlsbad Flower Fields are not free, unfortunately! They are privately owned by Carlsbad Ranch and adult tickets cost $23 + service fee.
Are there restrooms Carlsbad Flower Fields?
Yes, the Flower Fields at Carlsbad Ranch has restrooms on site. They also have various places to buy food and snacks.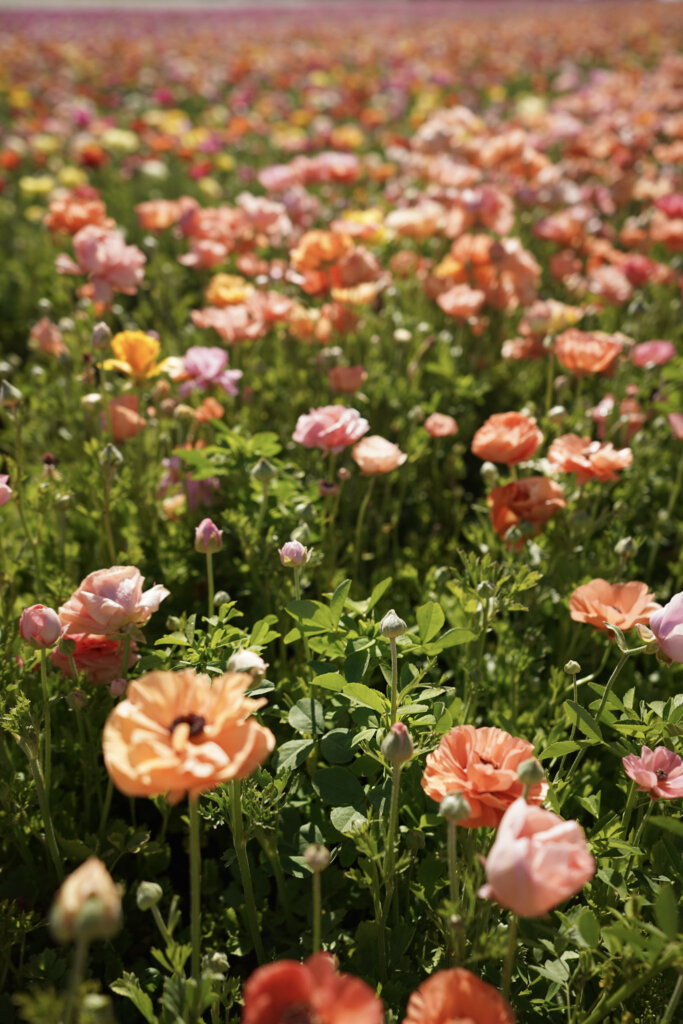 Hotels Near the Carlsbad Flower Fields
If you're driving in to see the Flower Fields from Los Angeles, Orange County, or elsewhere, you will likely need a place to stay overnight. Here are my top recommendations in the area!
Budget & Mid-Range Hotels Near the Carlsbad Flower Fields
Days Inn by Windham Carlsbad: 2-star hotel | Days Inn has all the basics at this clean and comfortable location. With a pool on site, and free Wifi, it's a solid choice!
Best Western Carlsbad By the Sea: 3-star hotel | Here you'll get free parking, free Wifi, a swimming pool, hot tub, and breakfast. What more do you need?
Upscale and Luxury Hotels Near the Carlsbad Flower Fields
Cape Rey Carlsbad Beach, A Hilton Resort & Spa: 4-star hotel | The highlight here is easily the huge pool overlooking the Pacific Ocean. But also, you'll get comfortable clean rooms, Wifi, and a nice fitness room, too.
Fairmont Grand Del Mar: 5-star hotel | This luxury stay is perfect if you plan to head south near Torrey Pines. Ultra-clean, and with a gorgeous pool and garden, this is the ultimate in relaxation.
If you'd like to check rates and prices on your own, you can do that here: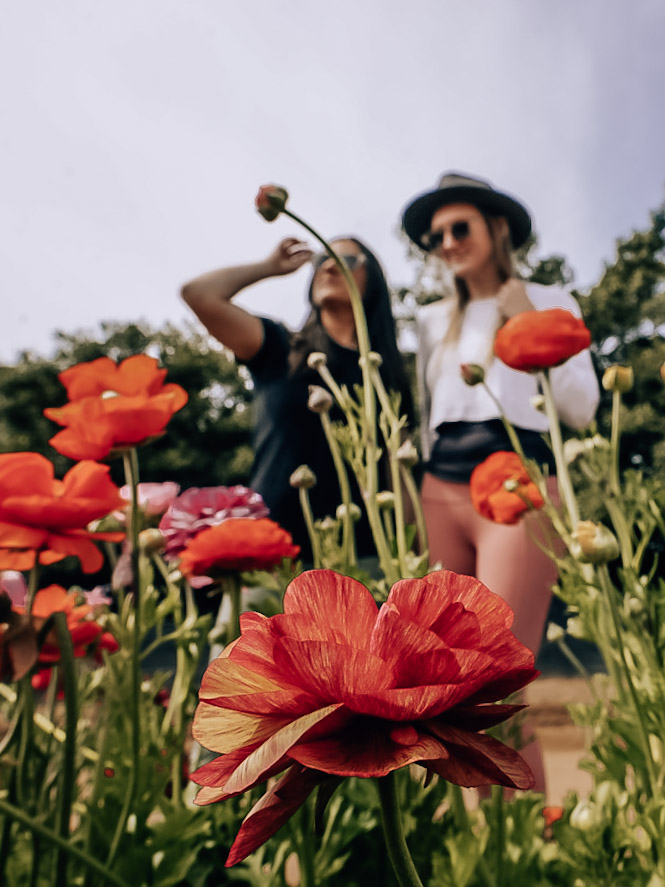 Nearby Activities To Try in Carlsbad
Want to turn your day trip into a staycation? Then check out these other locations, tours, and activities nearby!
If you are coming in from out of town or are hungry for a bite after the Carlsbad Flower Fields, I highly recommend taking a food tour! This Carlsbad Village Food Tour is a 3 hour deep dive into the best eats in this quaint, coastal town.
This unique walking tour will introduce you to the flavors of the region, include a wine tasting session, and teach you about the village's history, culture, and architecture.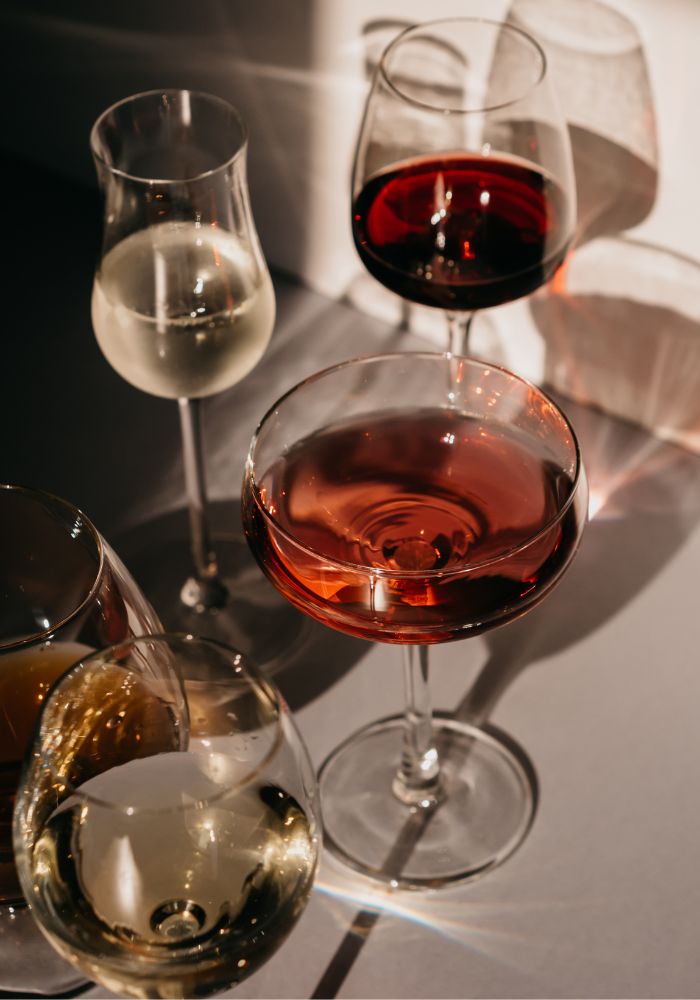 If you've never visited Temecula (and you like wine), then this one is for you.
You'll get to spend the day tasting the wines of four of Temecula Valley Wine Country's best wineries. You'll also enjoy a gourmet-picnic lunch, which is included in the tour.
Be aware, the tour departs from the Temecula area, so you do need a car to drive inland!
The San Diego CityPass will give you over 43% savings to local attractions!. Enjoy tickets to LEGOLAND, the San Diego Zoo, theme parks and more. You get to choose your top attractions and tailor the CityPass to your interests.
This is the best option if you're here for a few days and want to see it all!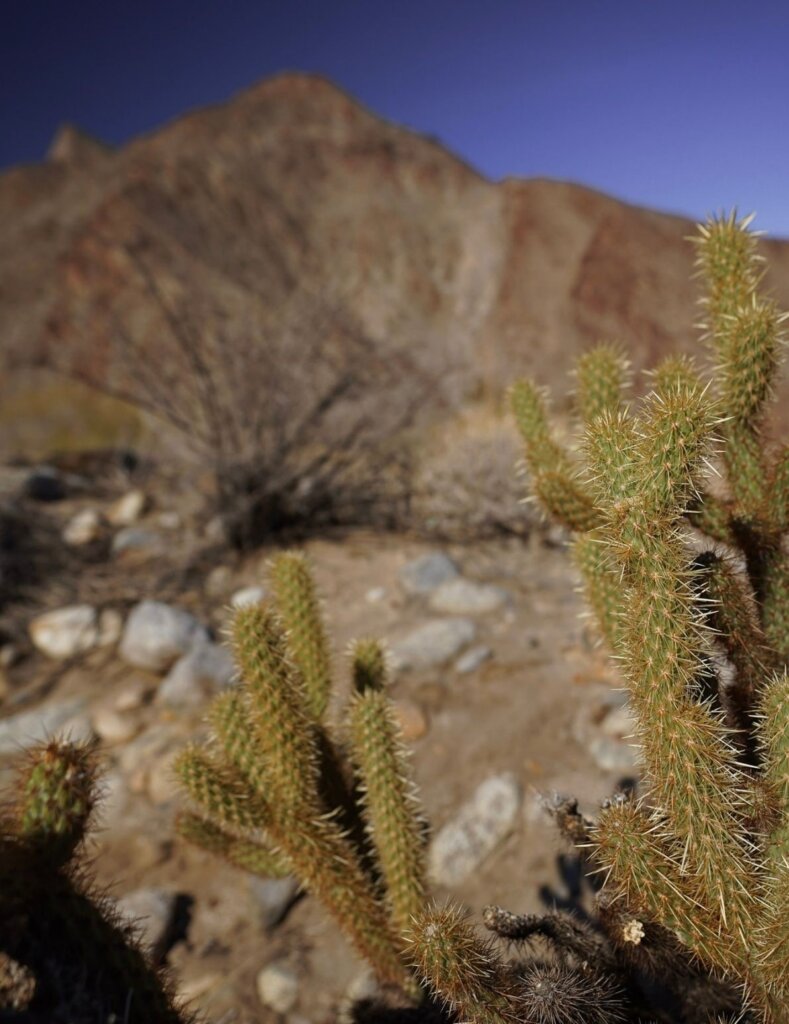 Anza Borrego Desert State Park is the largest state park in the contiguous USA. And, it's definitely in my top three favorite California State Parks!
Anza Borrego has excellent hiking trails, like a slot canyon and palm oasis. And, it is even more beautiful during years that experience a superbloom.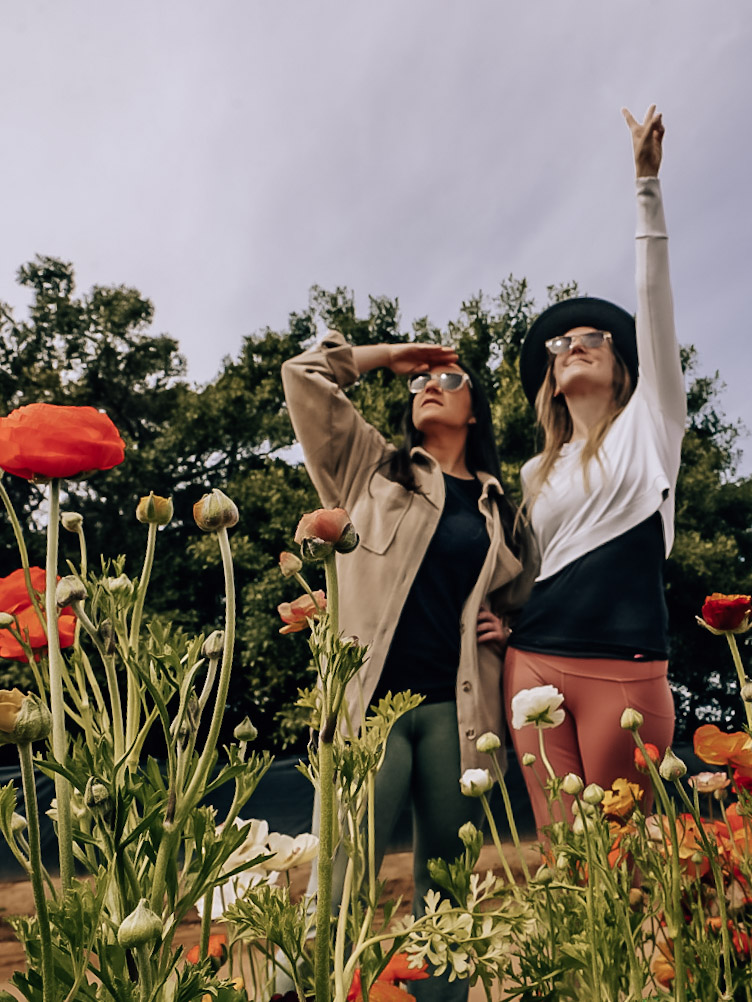 Bottom Line: Are the Carlsbad Flower Fields Worth It?
Yes! If you visit at the right time.
Be sure to:
a) Check the weather meticulously. Avoid rainy days since you'll be outside.
b) Purchase your tickets ahead of time.
c) Check the bloom forecast or plan tot visit from the beginning of April onwards. This is your best bet for full fields of blooms.
Where To Go Next
For some of the prettiest hiking trails in San Diego, head 20 minutes south of the Flower Fields to Torrey Pines State Natural Reserve. The hikes offer superb views of crazy rock formations and the Pacific.
Drive inland to Anza Borrego Desert State Park. This is the largest state park in the continental USA and it's desert landscape is wild and rugged. You can even hike a slot canyon or see dinosaur sculptures at sunrise.
Want to head north? Consider a scenic Pacific Coast Highway road trip. Everyone should do this at least once in their lifetime – the views are unreal.
***
So, what do you think? Are you headed to see the colorful flower fields in Carlsbad? If you have already been, how was it? Let me know below!
Pin Me for Later!