Solo female travel in California can't be beat! As a California local for many years, I am no stranger to solo travel and solo trips in California. If you are looking for all the best places to go alone, California has a lot to offer. Read on for the best of solo female travel in Southern California, Central California, and Northern California below.
Pin Me for Later!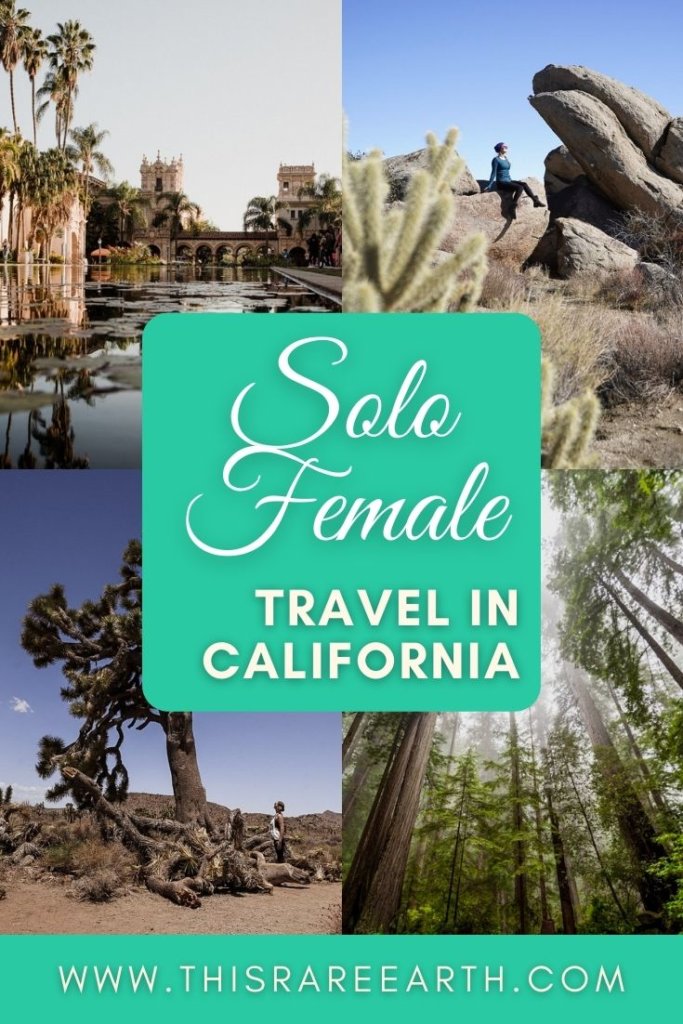 I've written about solo female travel all over the world, but – it recently dawned on me. I have neglected to write about this topic in my own home state! Which is wild, because I travel California as a solo female all the time.
California is one of my favorite states because it has so much to offer for solo travelers. Breathtaking natural sights like deserts and oceans and mountains… huge cities to explore… and small coastal towns that are totally worth their hype.
If you're embarking on solo female travel in California, do I have some suggestions for you! Here is everything you can't miss when traveling in California, solo.
You May Also Like: California Themed Gift Ideas
Solo Female Travel in California – Where to Go Alone
Here are all of the places to go and things to see as a solo female traveling in California. This post is split into three sections – Solo Female Travel in Southern California, Central California, and Northern California. Let's go!
Solo Female Travel in Southern California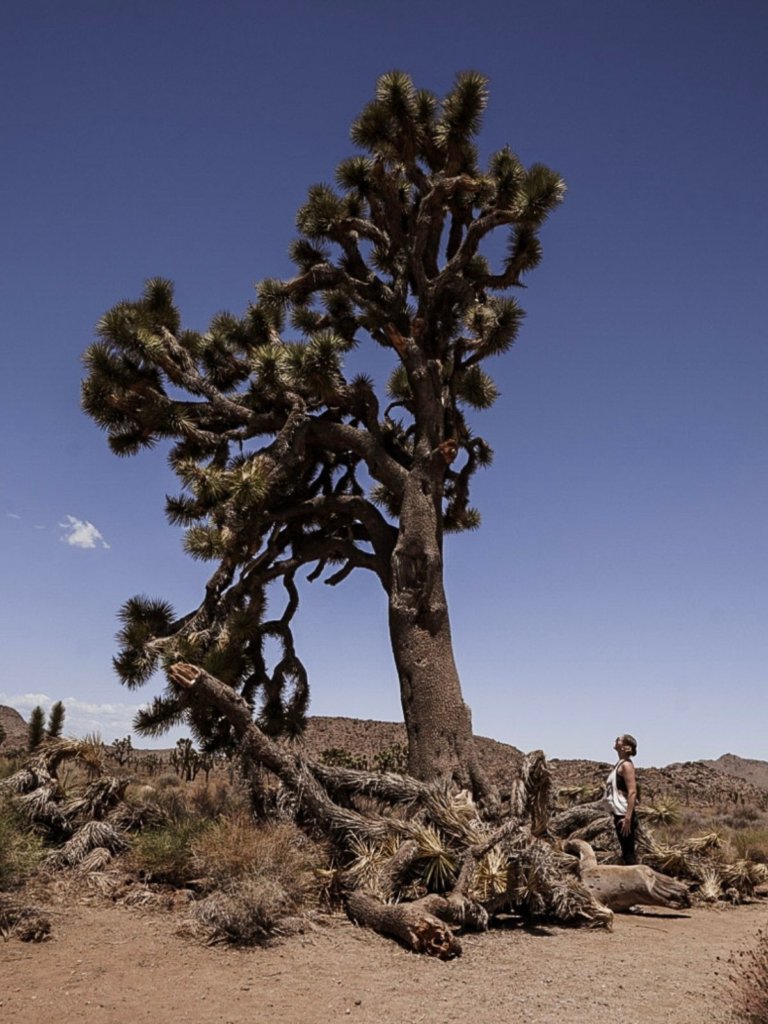 1. Joshua Tree National Park
I am kicking off this list with one of my favorite places on the planet – Joshua Tree National Park. If you love the desert, solitude, and awe-inspiring landscapes then this one is for you.
This 1235 square miles section of land was only established as a National Park in 1994! It is located roughly 2.5 hours from both Los Angeles and San Diego, making it a perfect mini-escape from either destination.
Joshua Tree truly makes you feel like you're on another planet. The wild and spiky plant life seems unnatural; the panoramic views are filled with round and random boulders; and, the quietude of you visit before the crowd is so peaceful.
Joshua Tree National Park receives roughly 2.5 million visitors every year. It is open 24 hours a day, and camping inside the park is an experience not to be missed. The endless sea of stars in the sky will remind you just how small we are.
Pro Tip – if you are new to hiking in the desert, plan ahead by reading my desert hiking gear guide.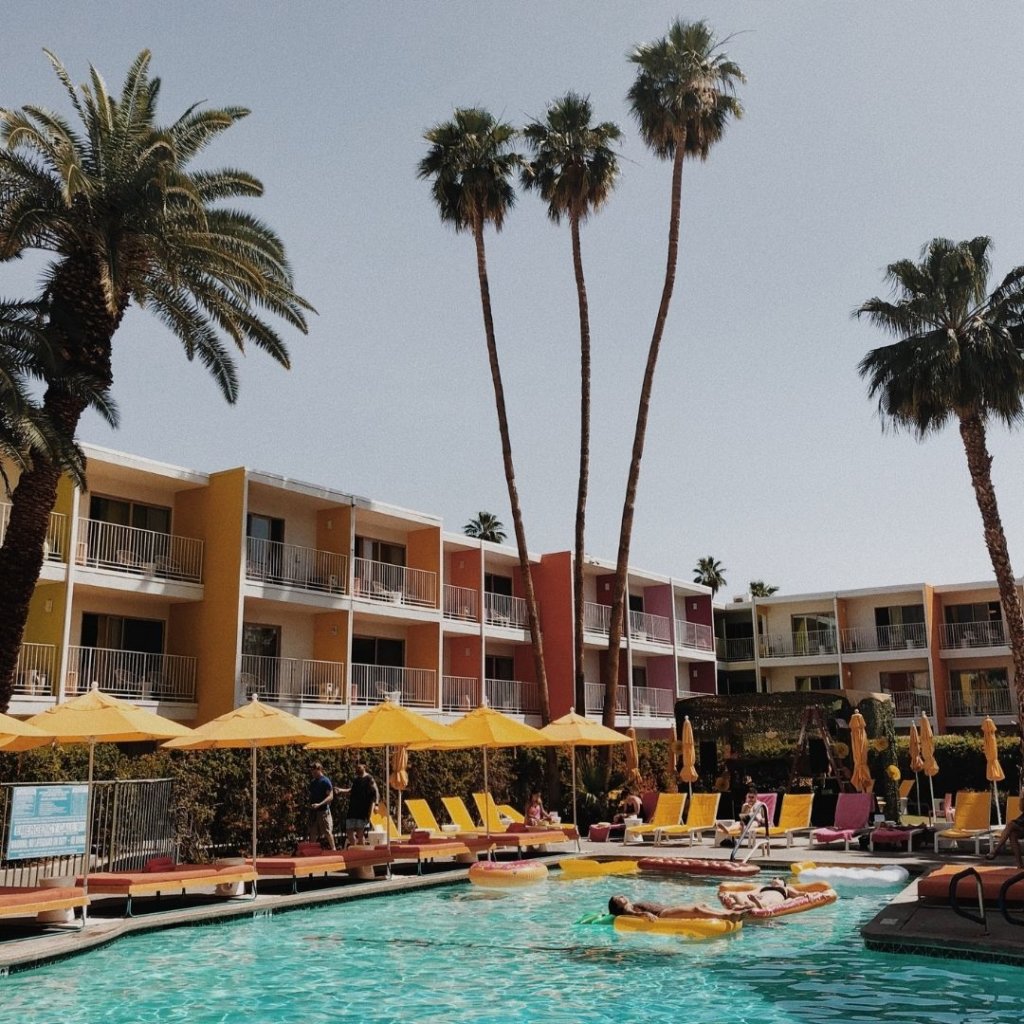 2. Palm Springs
Palm Springs is another desert town and is actually not very far from Joshua Tree. However, Palm Springs has more of a lively town, offering everything from an art museum to an outdoor mall to loads of trendy restaurants.
But, Palm Springs also has a very retro feel, with much of the original architecture and design elements shining through.
This is also the perfect spot for anyone who loves to hike. The Indian Canyons Golf Resort owns acres of natural land, and one of my favorite hikes in the area; Andreas Canyon. Or, check out Tahquitz Canyon for more desert scenery.
It is easy to combine a trip to Joshua Tree with a trip to Palm Springs. Check out my post on 24 Hours in Palm Springs for more ideas!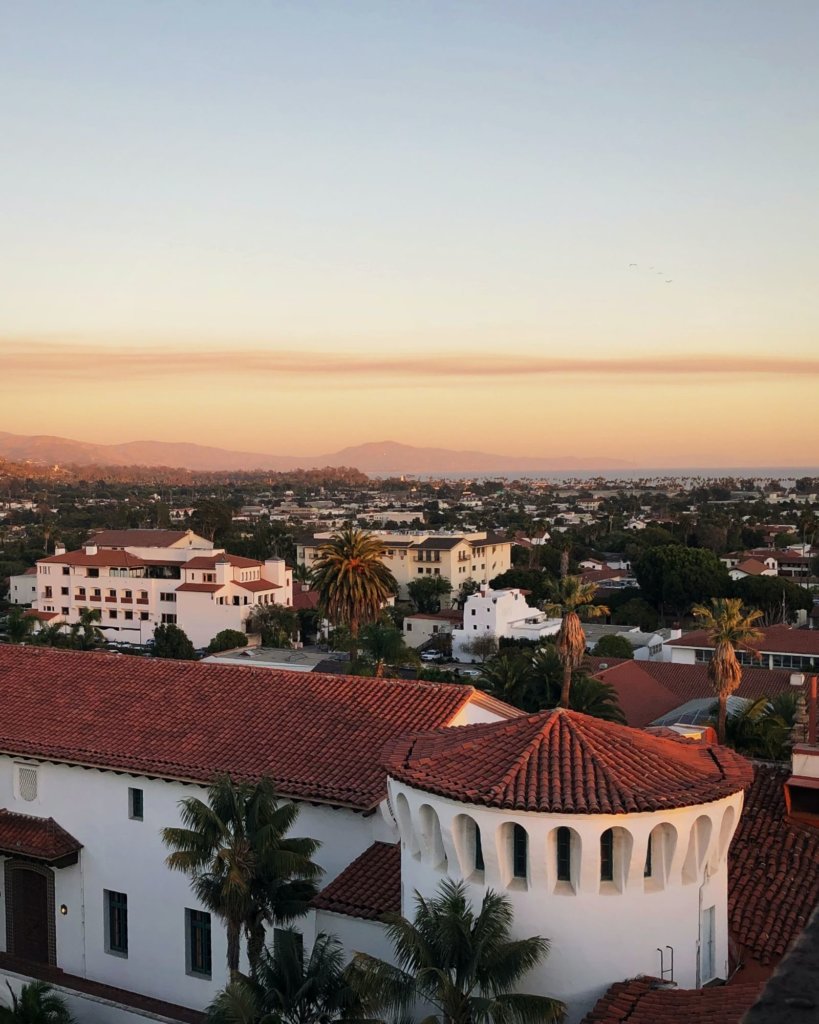 3. Santa Barbara
Next let's head out of the desert and into a more Mediterranean climate. Santa Barbara is the perfect escape about 1.5 hours from Los Angeles. At every turn, you'll see towering palm trees, beautiful architecture, and seaside views.
Santa Barbara has an artsy side, too. The aptly named Funk Zone is filled with artist galleries and studios, as well as small breweries and restaurants.
If you'd like to take in some nature, consider the Santa Barbara Botanical Gardens for everything from redwoods to cacti to flowers.
East Beach is a great place to relax to the sounds of the ocean or jump in on a game of volleyball.
Or, take a short drive to the Gaviota Wind Caves hike and an epic view of the Pacific.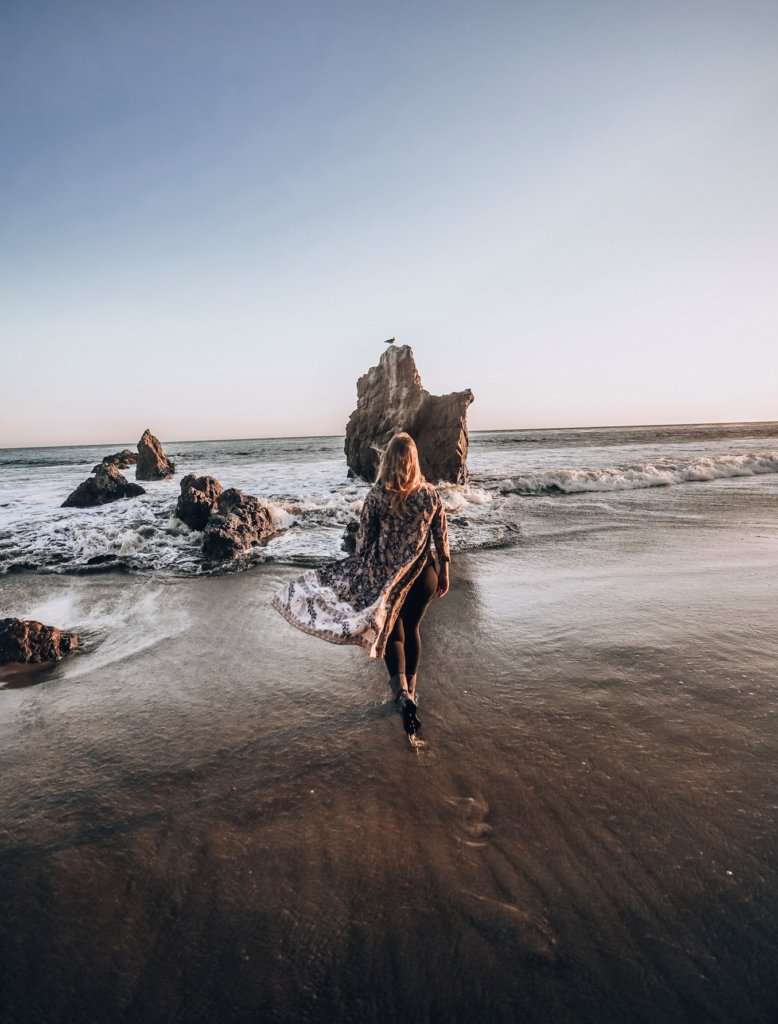 4. Malibu
An essential spot on any California solo travel itinerary, Malibu is a quiet oceanside town roughly thirty minutes outside of downtown Los Angeles.
There's quite a lot to explore in Malibu for every type of traveler. If you need some beach time, plan on visiting the gorgeous El Matador State Beach. If you want to go hiking, check out the wild Leo Carrillo State Park's trails. And, if you crave civilization, then check out the Malibu Country Mart for shopping and food.
For more details on all of the above activities, check out my detailed Malibu post!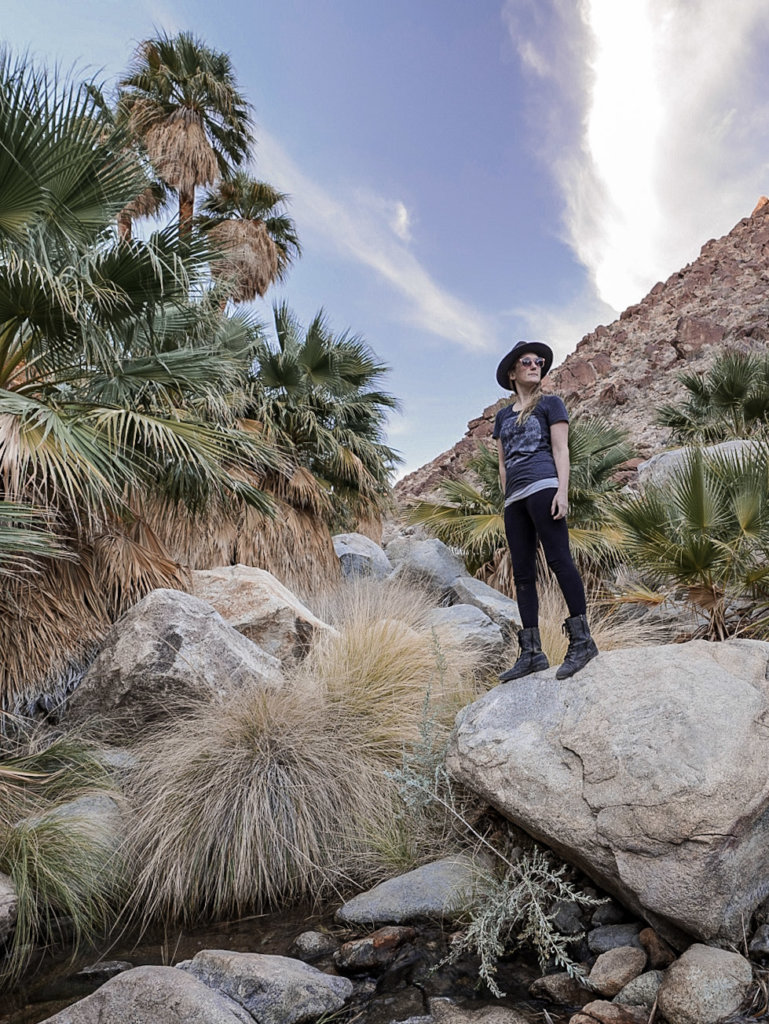 5. Anza Borrego Desert State Park
Anza Borrego Desert State Park sprawls across more than 500,000 acres, making it the largest state park in the contiguous United States. Wow!
This desert escape was named an International Dark Sky Park in 2018, meaning that it's the perfect spot for stargazing. Far enough away from San Diego, it gets little to no light pollution. On a clear night, you will see an endless expanse of stars in the night sky!
In the daytime, there are plenty of opportunities for hiking. My favorite trail is hands-down The Slot, but I was also a big fan of the Borrego Palm Canyon Trail, too. From wildflowers to palm groves, cacti to bighorn sheep, this state park features the desert at it's finest.
Anza Borrego is great for any solo traveler because camping in much of this park is free. That's right, completely free! Just follow park guidelines for a hassle-free visit.
6. Torrey Pines State Natural Reserve
Torrey Pines State Park is my new favorite Southern California spot. I recently spent a full day exploring and hiking the trails, as well as relaxing at the beaches. There is a lot to see here!
The 2,000 acres of wild and rugged coastline sits in the community of La Jolla, a very popular spot covered in cliffs and epic ocean views. Torrey Pines State Natural Reserve is one of the most pristine and untouched stretches of land near San Diego.
The Torrey pine tree itself is endemic to the California coast. It is critically endangered, and this is one of the few spots that you can still see this awesome tree.
7. San Diego
There is a lot to see in San Diego!
The sunny beaches, the green parks and the pleasantly warm climate all year round can't be beat.
Some must-see places include:
Balboa Park for the San Diego Zoo or artist studios.
The Gaslamp Quarter for dining and nightlife.
The Ocean Beach Pier for ocean wildlife viewing.
Pacific Beach for surfing and brunch.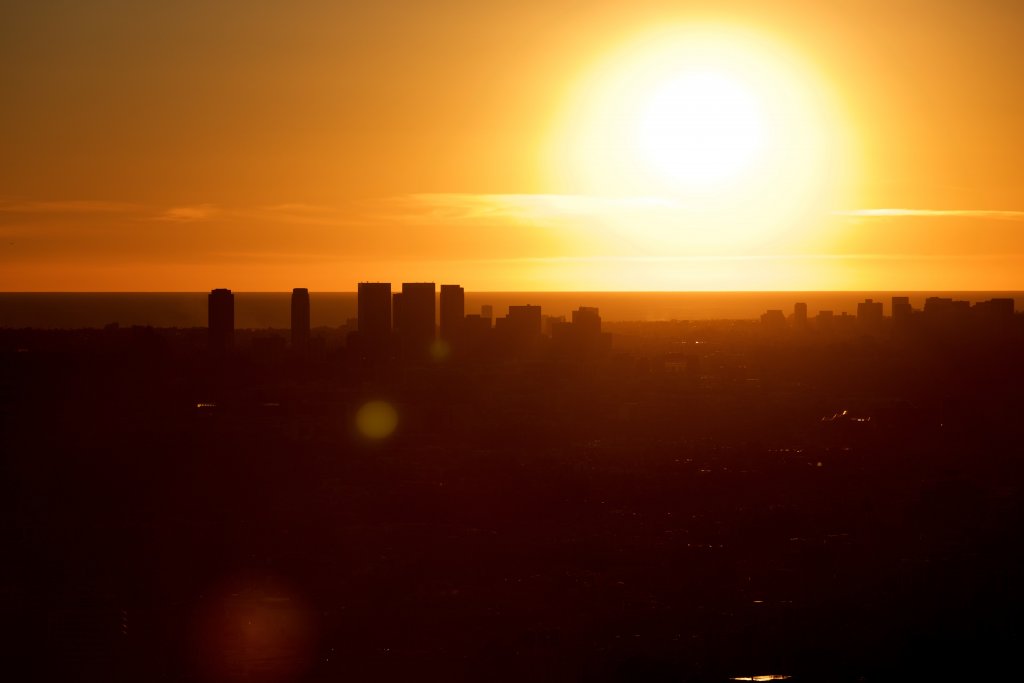 9. Los Angeles
The other best known big city in SoCal is worth a look, as well!
Though I don't love some aspects of LA – such as the unreasonable traffic and the high prices, ther eis a lot to love here.
If you are in the mood for arts, you have a nearly endless supply of museums and galleries within the city limits. Check out LACMA or The Broad for awe-inspiring exhibitions, or the Getty to learn a bit about history. Or, try The Broad Stage for incredible performances.
Walk around the Santa Monica Promenade for good eats and interesting shops. Check out Venice Beach for lively hangout spots. Or, head to the Fashion District for cheap and one of a kind clothing items.
No matter what you are looking for, it is bound to be tucked into a corner of Los Angeles.
Solo Female Travel in Central California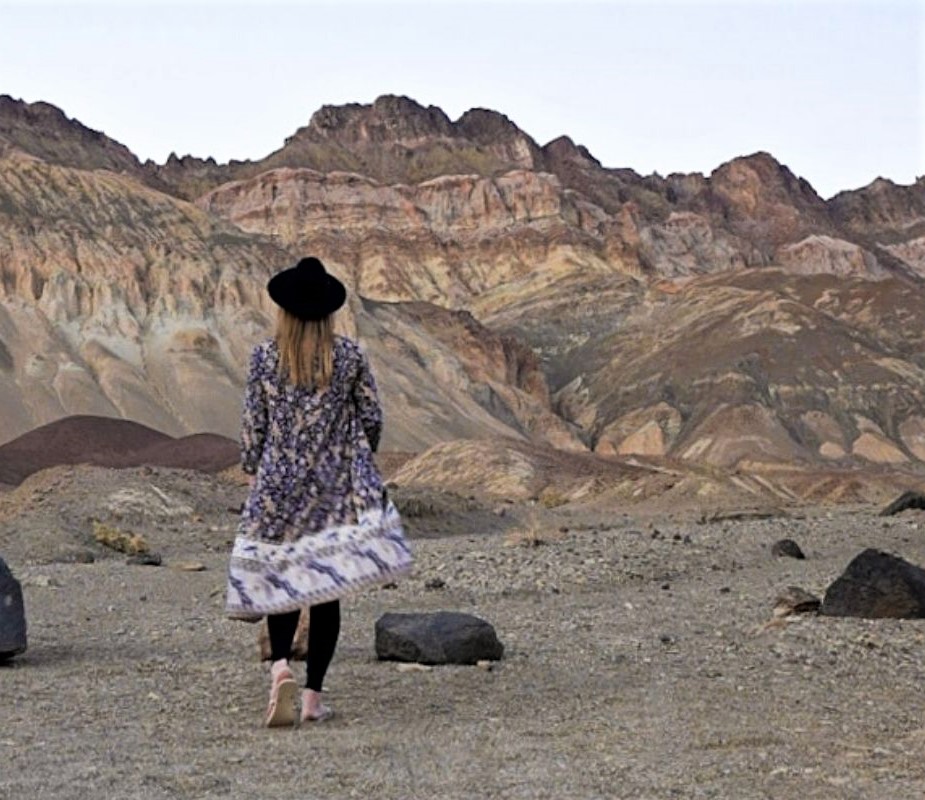 1. Death Valley National Park
As the largest National Park in the contiguous United States, Death Valley is a must see. Picture landscapes covered with insane geology, panoramic salt flats, and rolling sand dunes. Can it get any better than that?
I would say everyone should see Death valley in their lives, but it is especially peaceful as a solo female. I love to road trip solo through the park, stopping where I please, and taking my time at any exhibit I please.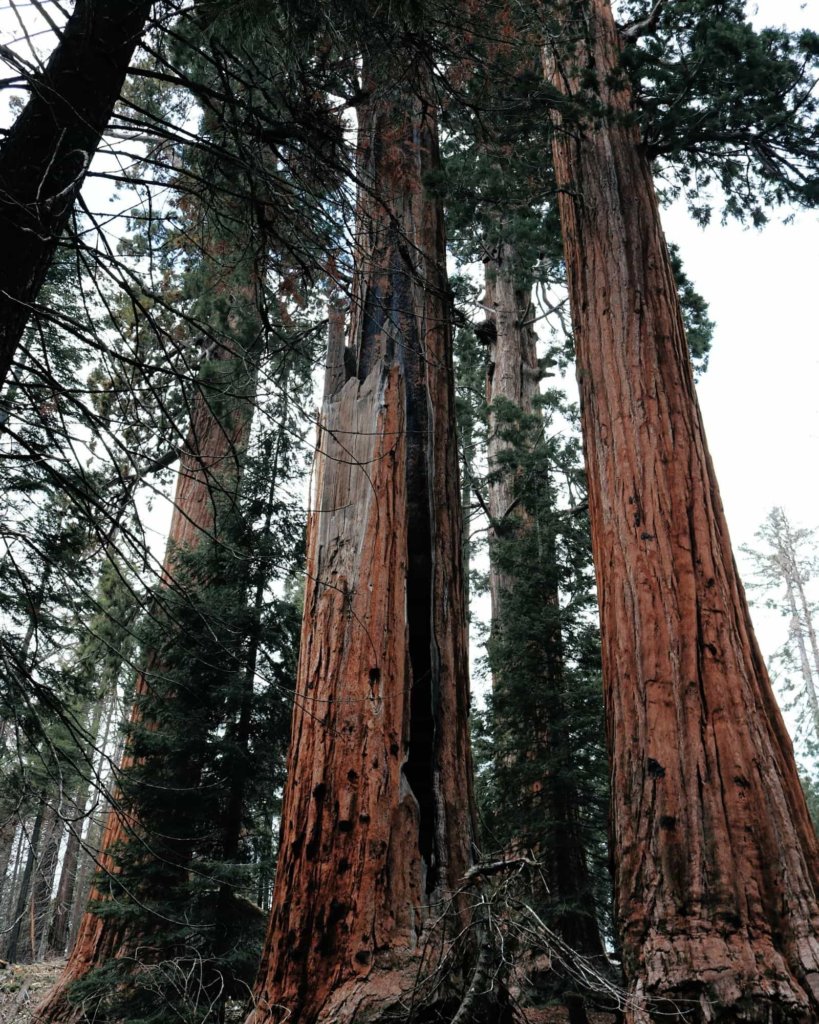 2. Sequoia National Park
I just re-visited this underrated park and boy am I glad I did! I've been here both solo and with a friend and you really can't go wrong.
There are loads of scenic hikes in Sequoia, taking you across large groves of these big trees and to pristina lakes surrounded by pine trees. Sequoia is nature at its best.
Don't forget to visit General Sherman, the most famous tree in the park!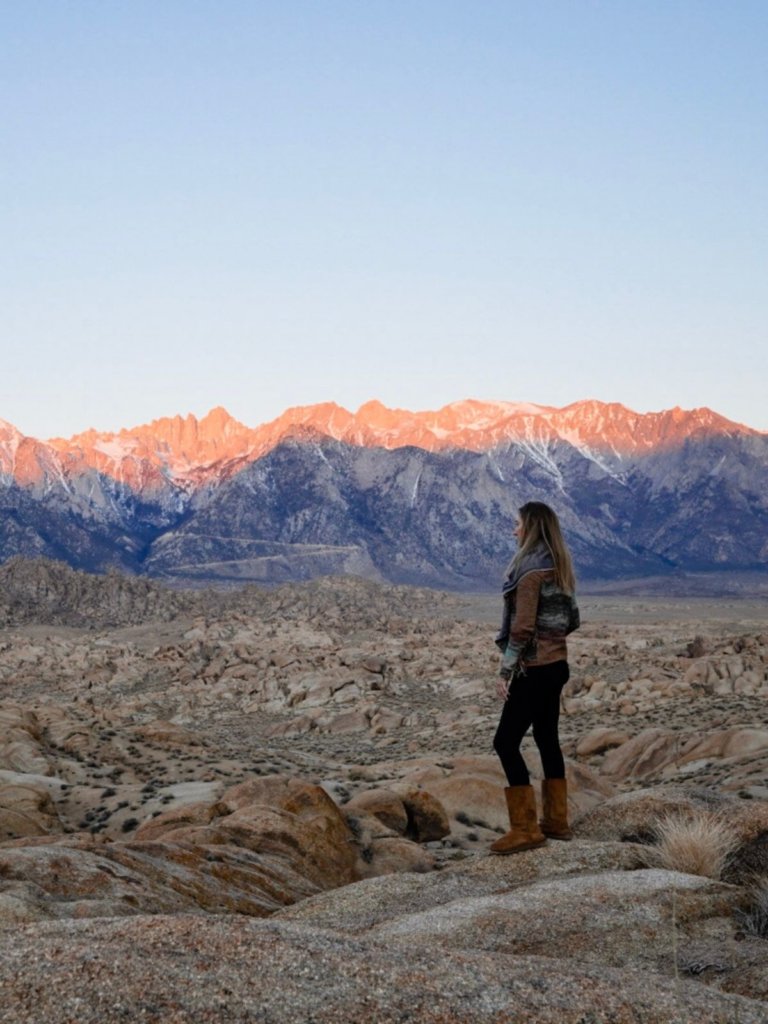 3. Alabama Hills
Alabama Hills is home to one of my top sunrise spots no the planet. Seriously!
Check out Movie Road for a view you will never forget. The large mountainous backdrop and the strange piles of boulders are such an off and alien-like sight. This spot has been featured in many many Hollywood movies!
One of the huge bonuses of this area is that it is BLM Land. It has always been free to camp, car-camp, or van-camp. I'm glad to say I got to do this. Unfortunately for us, I heard some rumors that this is changing. Be sure to check before you camp.
4. San Luis Obispo
Located roughly halfway between the Bay Area and Los Angeles, San Luis Obispo is an up and coming town on the Central Coast. Us Californians call it "SLO" by the way.
SLO has a perfect Mediterranean climate year-round. The quaint downtown is a walkable area full of unique shops and restaurants.
The city hosts a farmers' market every Thursday night from 6–9 p.m. on Higuera Street, and it's a great place to stock up on fresh produce and tasty goods. Visual and music artists perform for the outdoor crowds.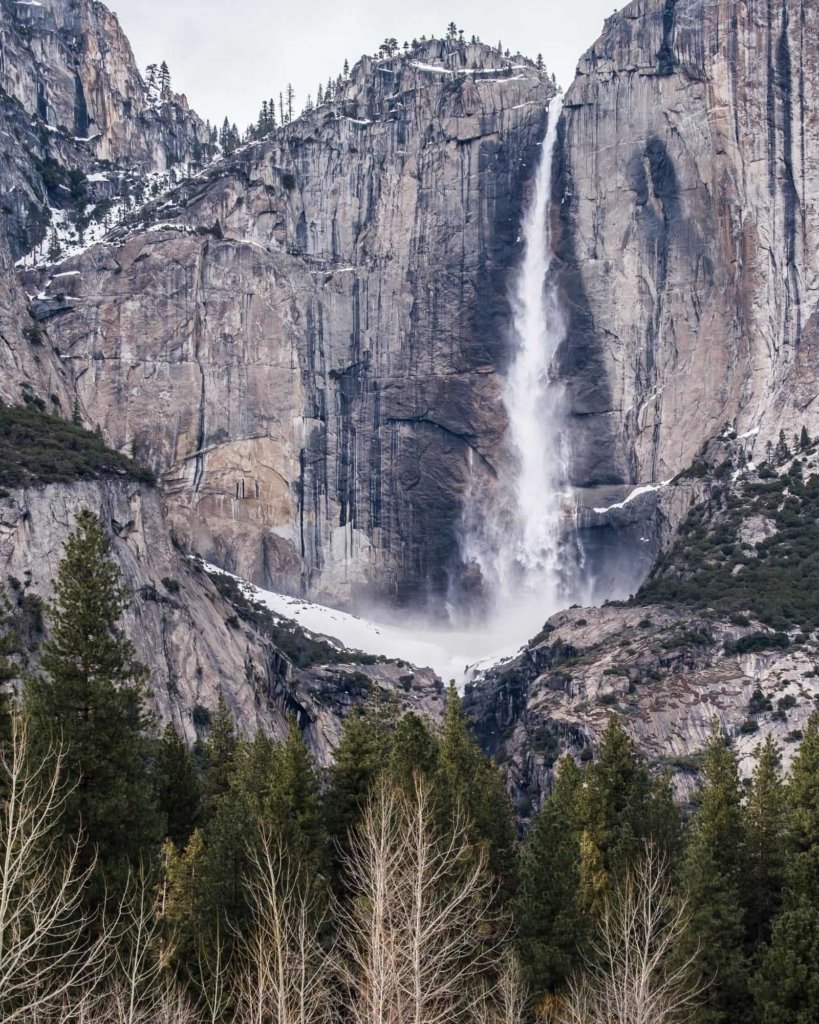 5. Yosemite National Park
It's quite incredible, how close Yosemite, Sequoia, Kings Canyon, and Death Valley are in proximity. yet they are all so very different from one another!
Millions of people visit Yosemite each year. Its 1,200 square miles of tall granite cliffs, rushing waterfalls, and expansive wilderness are unparalleled. It is one of America's most popular National Parks (and frankly, it's easy to see why!)
The park is home to loads of waterfalls, too. Yosemite Falls, Ribbon Falls, Sentinel Falls, and Horsetail Falls are just the beginning. Yosemite is a must see.
6. Big Sur
It just doesn't get any better than Big Sur.
The steep seaside cliffs and the iconic white Bixby Creek Bridge are practically legendary stops on any California Highway 1 itinerary. Ruggedly beautiful, the hiking options are endless.
The picturesque area is also full of small inns and restaurants, difficult to access beaches, and more wild and untamed beauty than you're ready for. I promise.
Solo Female in Northern California
1. Redwood National and State Parks
I was surprised when I learned that Redwood National Park and three State parks actually worked cooperatively together to protect these tall trees. These four parks protect 45 percent of all remaining old-growth redwoods – and that is wild!
Beyond that, the four parks also protect stunning woodlands, rivers,and prairies within the park boundaries. The coastal areas are home to wild sea lions, gray whales, pelicans and much more.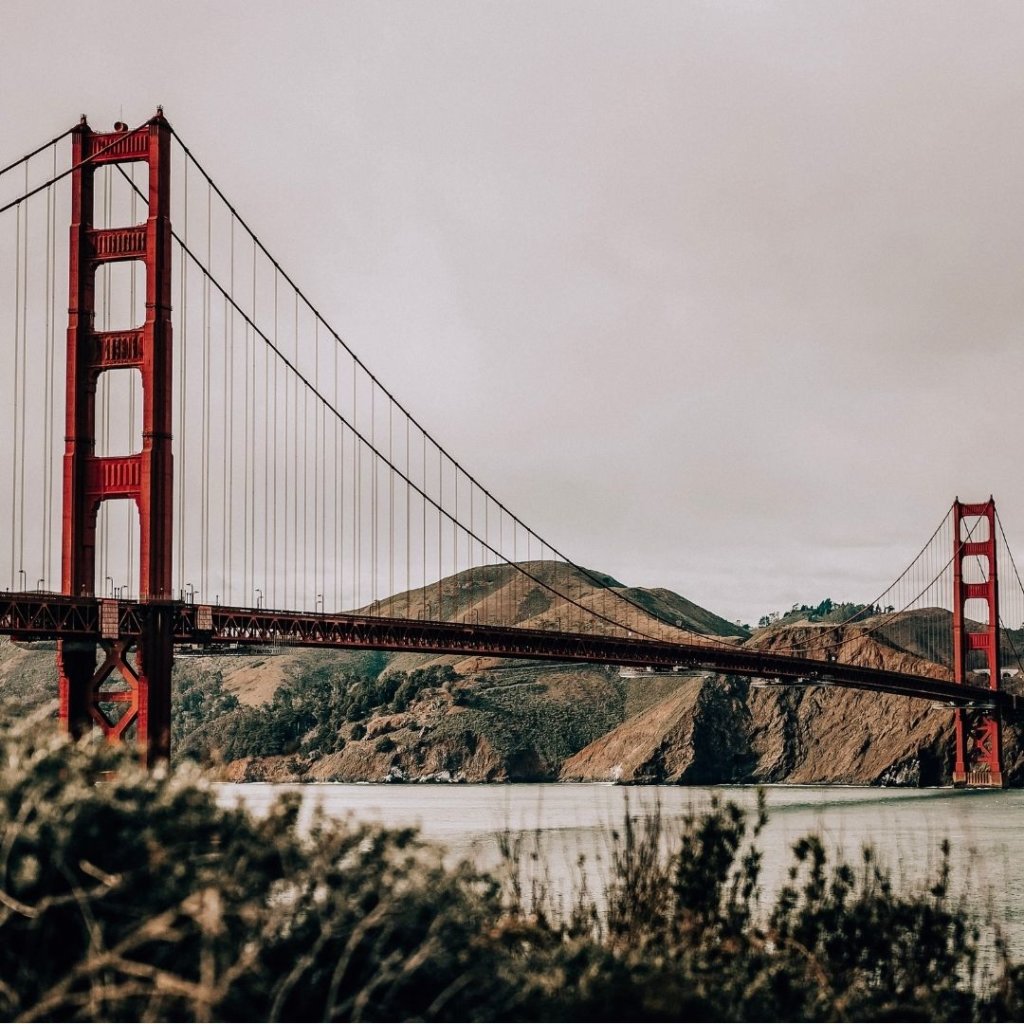 2. San Francisco
What's a trip to northern California without a stop at the Golden Gate Bridge?! Solo female travelers should definitely add San Francisco to their California trip.
Beyond the famous bridge, there is a lot to see here.
Take a trip to Alcatraz and tour the famous prison. I found it fascinating! Head to the Ghirardelli chocolate factory for some tasty treats. Have a picnic in Golden Gate Park. Or, ride one of the famous red trollies around town.
San Fran is full of streets to explore and hills to climb!
3. Mendocino National Forest
Three hours north of San Francisco, these 913,306 acres offer a lot more green than I typically see in Southern California! The Mendocino national Forest is great for a solo femalre who wants solitude, quiet, and nature.
Pretty hikes offer views of Mount Lassen and Mount Shasta, among others. A incredibly dense pine and fit forest makes you feel like you're anywhere but California. It's a fabulous (and lesser visited) place to escape.
4. Point Lobos State Reserve
North of Big Sur, Point Lobos State Natural Reserve is a haven for artists and adventurers. Photographers, hikers, and scuba divers frequent this land for good reason.
The park is home to rare plants, odd and amazing geological formations, and expansive meadows.
No dogs, no bikes, no drones, and no camping. There are a lot of strict rules to be aware of before you go!
***
Which of these destinations will you hit first on your solo female trip to California? Let me know below!
Pin Me for Later!