Looking for the best day trips from Orange County, California? I've got you! I lived in the OC for a few years and was no stranger to road trips ad weekend getaways. From beaches to deserts to mountains, here are the best Orange County day trips.
Pin Me for Later!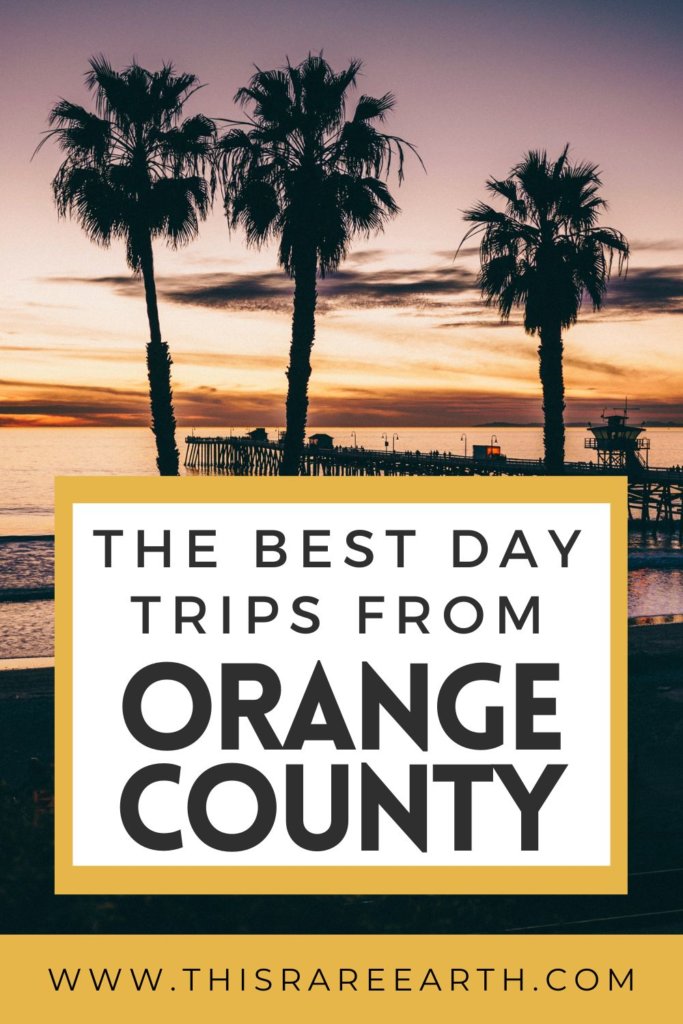 Orange County sits roughly midway between Los Aneles and San Diego in Southern California. This ideal spot places Orange County in one of the best positions to reach some of the most awesome spots in the area. You can easily visit the beach and the mountains and the desert all within one single day if you wish.
While there are so many great things to do in Orange County, sometimes you just need to get out and explore. So whether you live in the OC or are in town visiting, I've got you covered. Here are some of the best getaways and day trips from Orange County.
Orange County Day Trips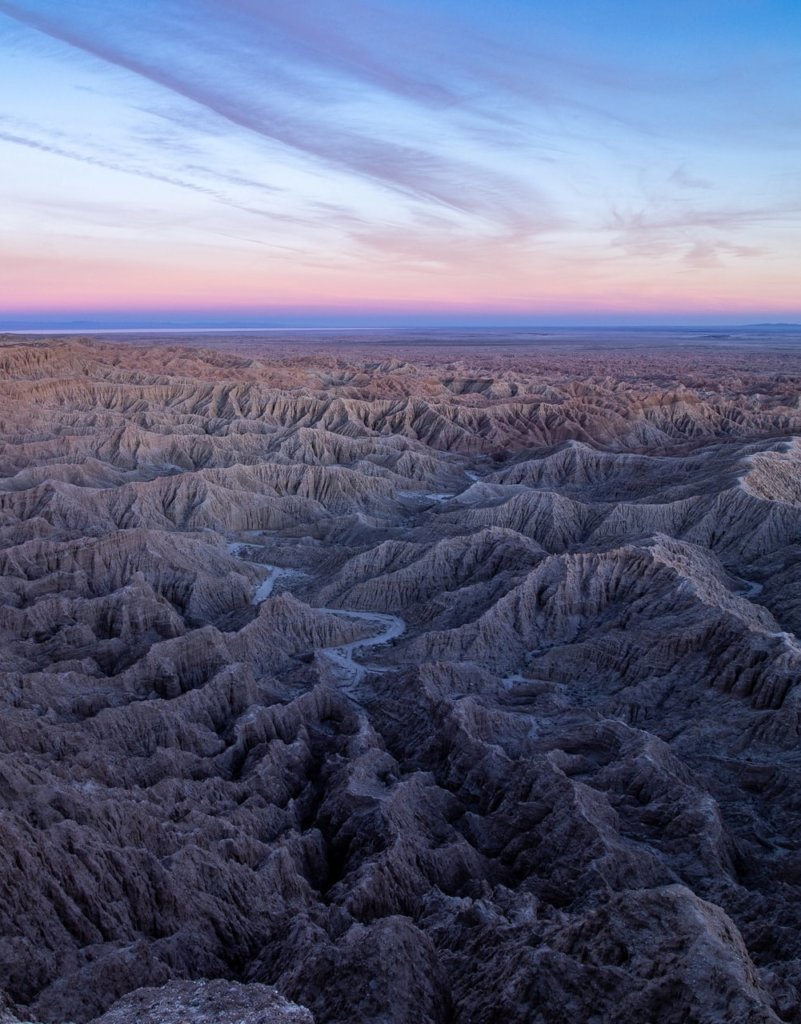 1. Anza Borrego Desert State Park, CA
TIME FROM orange county: 2.25 HOURS
If you have been around here for a while, then you already know how much I love the desert. When I was living in Orange County, one of my favorite day trips was a visit to Anza Borrego Desert State Park.
Anza Borrego is a vast and sprawling park, huge state park that sprawls across more than 500,000 acres. in fact, it is the largest state park in the entire USA! The rugged landscape is covered in everything from badlands to cacti to even bright wildflowers in the spring.
If you're looking for a taste of the outdoors, Anza Borrego is a worthy choice. You'll find plenty of opportunities for hiking, such as the stunning Palm Canyon Trail or my personal favorite trek called The Slot.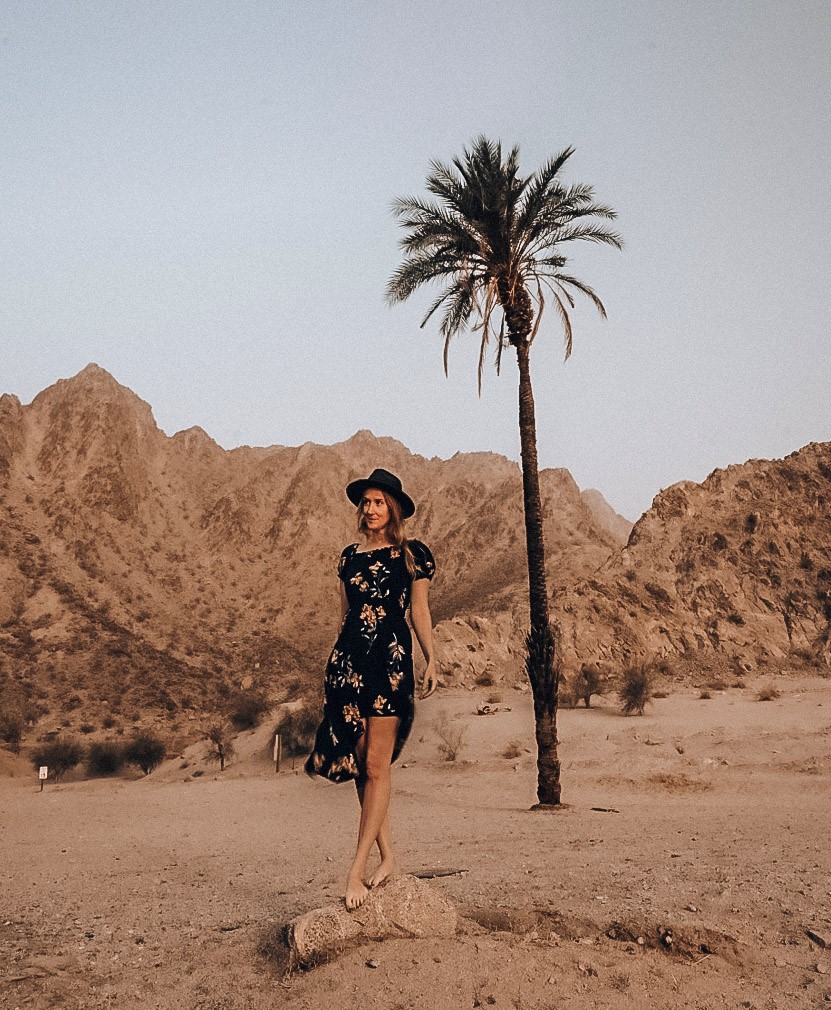 2. Palm Springs, CA
TIME FROM ORANGE COUNTY: 1.5 HOURS
Palm Springs is a long-time favorite destination for Southern Californians, and for good reason. The colorful retro vibes against a mountainous desert backdrop is nothing short of stunning.
If you need a relaxing pool day or even a wild pool party, you can find that here. If you need a lively night out in trendy downtown, you can find it here. And, if you want unique trails like Andreas Canyon, you have it here.
Any Palm Springs day trip can be as touristy or as relaxing as you wish. With activities like the Aerial Tramway, the Palm Springs Art Museum, and Indian Canyons, this easy vacation can't be beat.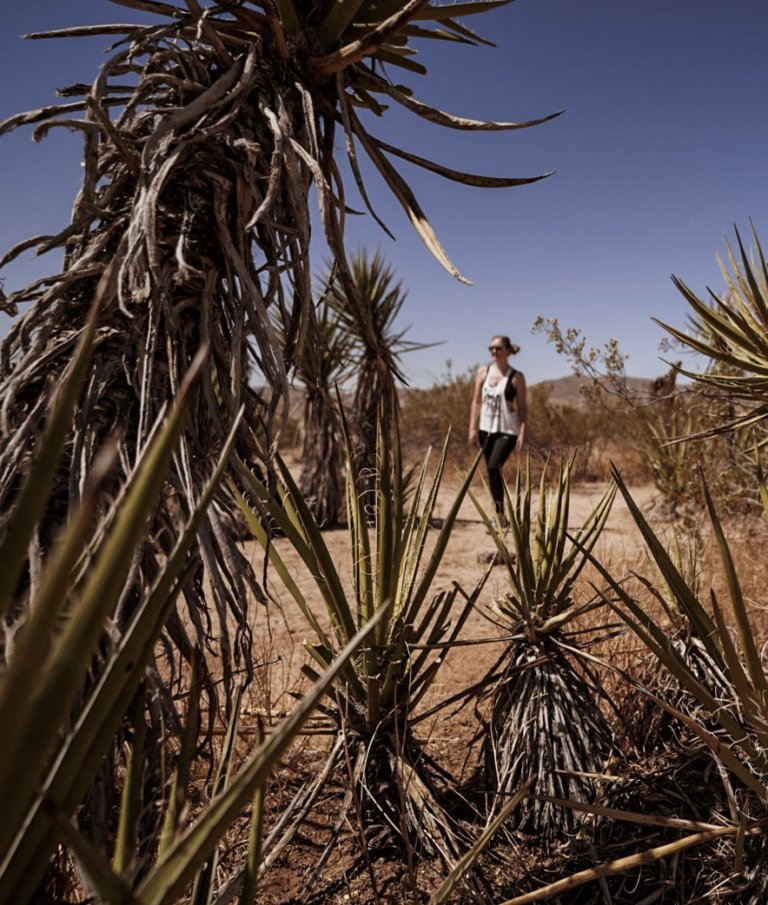 3. Joshua Tree National Park
TIME FROM orange county: 2 HOURS
Not too far from Palm Springs is another one of my desert favorites: Joshua Tree National Park. I have an incredible one day itinerary already created for you that will allow you to explore unique hikes, mind-boggling rock formations, and alien-like landscapes.
Artists and creatives will enjoy the endless opportunities for yoga, photography, and music. Outdoorsy folks have lots of hiking trails and rock-climbing at their fingertips. Everyone needs to experience this desert park at least once in their life… but if you;re like me, once won't nearly be enough!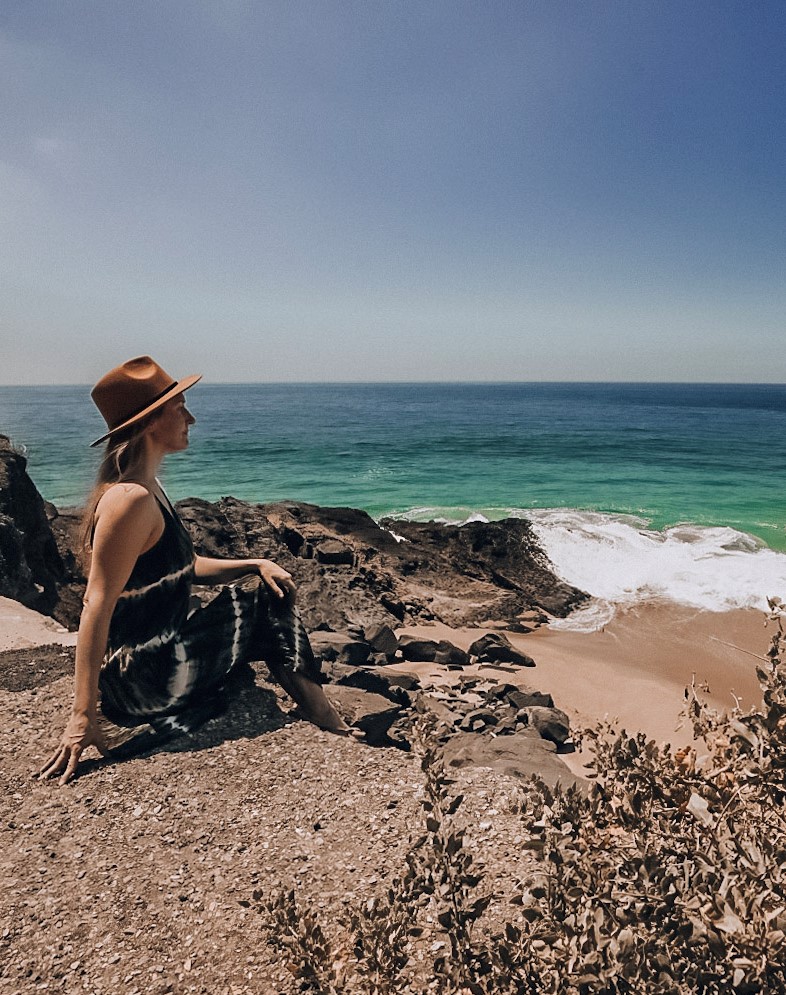 4. Malibu
TIME FROM orange county: 1.5 HOURS
For those craving the beach, one of my favorite areas to explore (and one of the most scenic day trips from Orange County) is a drive up to Malibu.
Malibu seems to have it all. With the deep blue ocean waters of the Pacific, the brush-covered hills and mountains, local wineries, and tons of great food, what's not to like?
One day in Malibu is enough time to get a small taste of he hiking, the one of a kind beaches, and the epic surfing if you like. Though it's technically within LA County, it feels a world away!
You May Also Like: A Pacific Coast Highway Road Trip Itinerary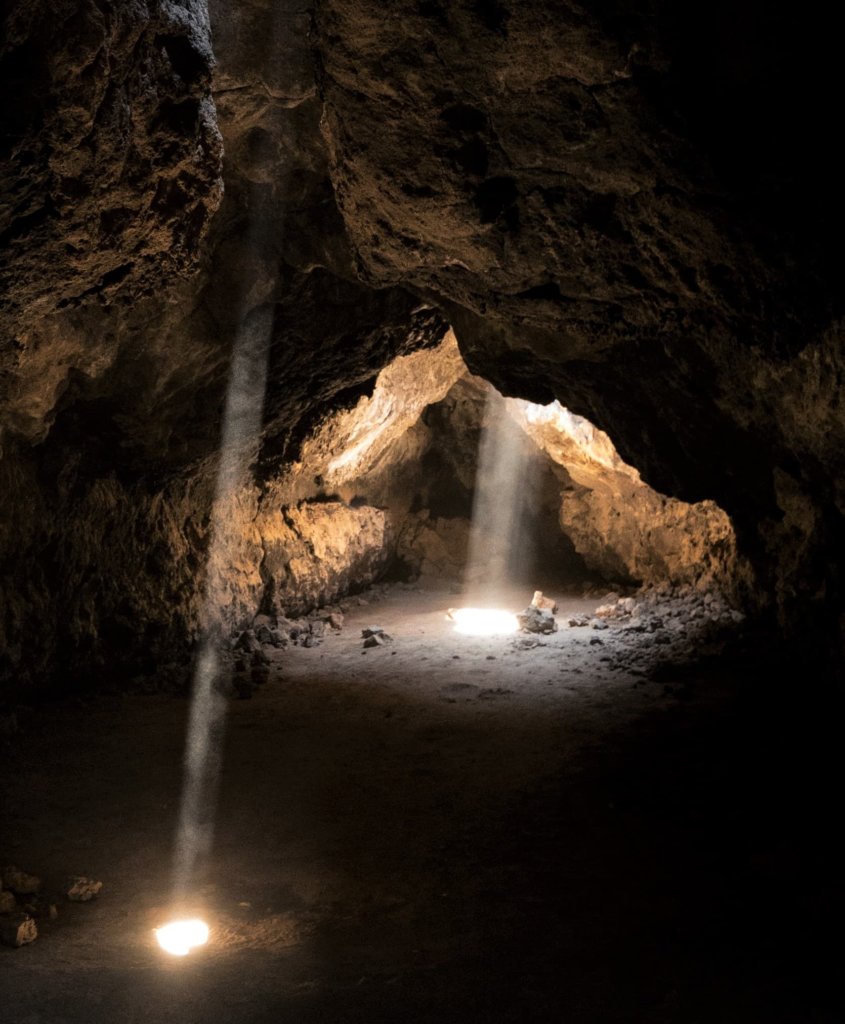 5. Mojave National Preserve
TIME FROM ORANGE COUNTY: 3 HOURS

This hidden gem in the desert is often overlooked, but that is a mistake, my friends. Though relatively unknown to the masses, this is the place to go if you want the landscapes of Joshua Tree but the crowds of Montana. What I mean is, you can really get away from it all in the Mojave National Preserve.
Some of the highlights include hiking along intense and rugged trails or camping in one of the two designated sights within the park. There is also an underground lava tube for those wanting to add a little adventure in their life!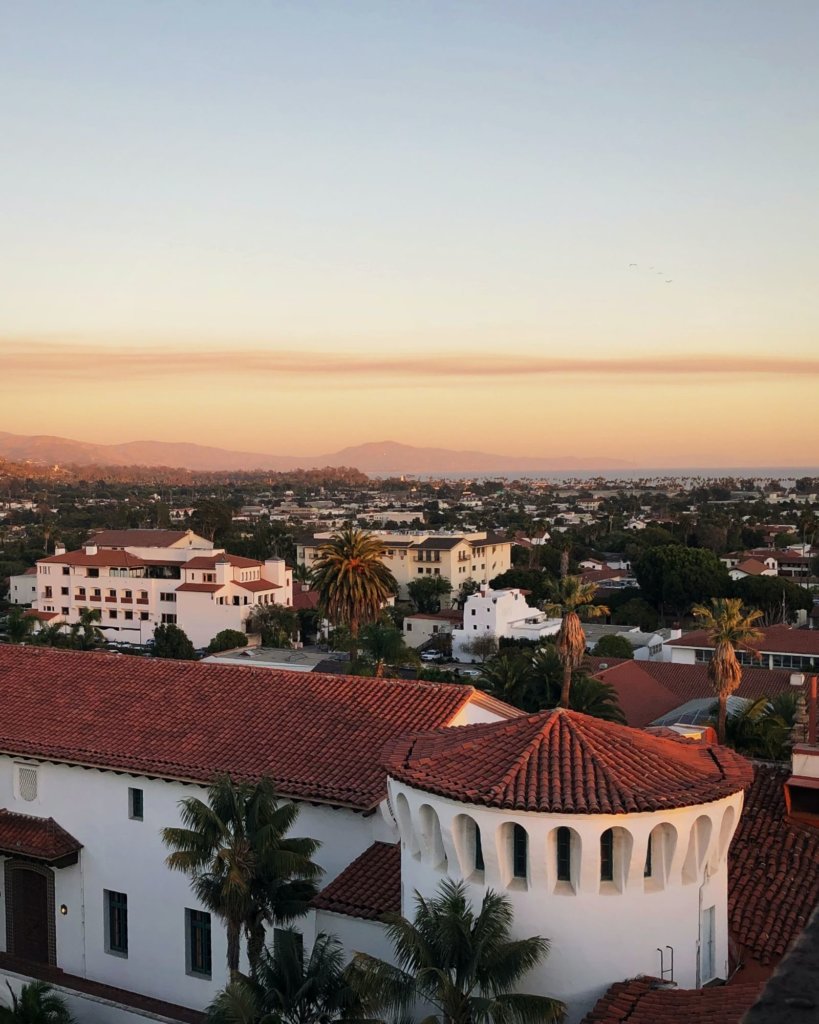 6. Santa Barbara
TIME FROM ORANGE COUNTY: 2.5 HOURS
Santa Barbara is one of those quaint and quiet towns lining the ocean that feels like another planet. The Spanish and Mediterranean vibes will quickly transport you right out of California!
In just one day in Santa Barbara, you can cover everything from strolling around an artists' village to playing volleyball on the beach to unexpected cave hikes. And, there are some pretty incredible art installations, both outdoors as well as inside the art museum and Funk Zone.
Loads of trendy breweries and eateries line the streets. This is one of the most calm Orange County day trips you could choose!
7. The Salton Sea
TIME FROM ORANGE COUNTY: 2.25 HOURS
For those who like to visit the weird and quirky, the Salton Sea might just be for you.
This surprisingly large body of water has become a bit of an abandoned oddity. It is one of the world's lowest spots on earth at -227 below sea level, though not as low as Badwater Basin in Death Valley.
This shallow body of water has a high saline content and thus not many types of fish can live here. In fact, I've often seen dead fish on the land and cracked dry earth, which all adds to the creepy abandoned feel. It's definitely odd, but this is a great spot for photography!
You May Also Like: Solo Female Travel in California
8. Solvang
TIME FROM orange county: 3 HOURS
The small town of Solvang is located just a bit farther north than Santa Barbara. Depending on how much time you take in Santa Barbara, you might be able to tack Solvang on to the same day trip itinerary. Maybe!
Solvang has quite a bit to explore on it's own. This small and now-touristy Danish town was founded by settlers straight from Denmark. Their lasting impressions can be seen all around town, from the windmills to the horse-drawn carriages to the architecture and the food.
Visiting Solvang is like going overseas in just a short drive! It's definitely a town not to be missed.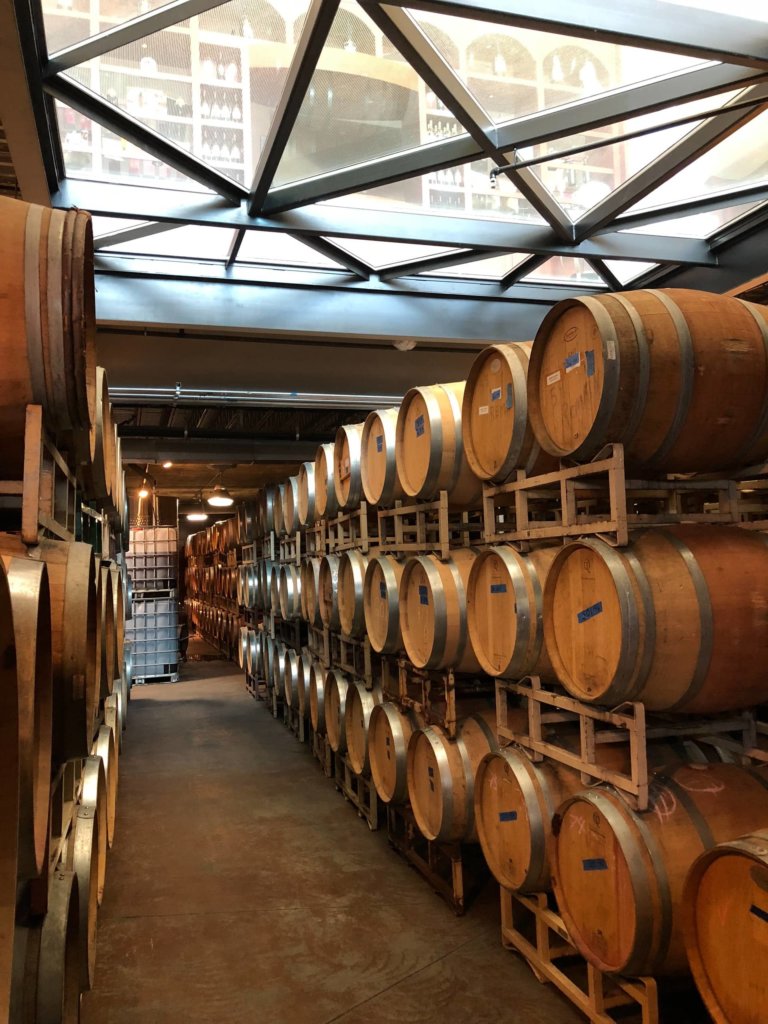 9. Temecula
TIME FROM orange county: 1 HOUR
Temecula is a cute winery-laden area just one hour away, and is one of the easiest day trips from Orange County that you can possibly choose. You'll find everything from vineyards to specialty olive oils to hot air balloon rides.
This was an easy trip back in the day when I would have out of town visitors, and has enough to explore that most people, even non-wine-drinkers, can enjoy. The downtown is cute and walkable as well, with a collection of historic buildings, hotels, and restaurants.
10. Los Angeles
TIME FROM orange county: 1 HOUR
Even though I'm not exactly a "city person", if you haven't been to LA, you definitely need to visit. It is sprawling, so be prepared to drive and walk a lot!
One of the major touristy draws is the iconic Hollywood Sign, which you can actually hike to (hiking details can be found in my 52 Hikes in Southern California e-book.)
Those interested in visual arts will find tons of great museums, like LACMA and The Broad and The Getty. Exhibitions change constantly so there is always something new to see. History buffs will love the LA Brea Tar Pits and the Natural History Museum. And, shoppers will get a kick out of Rodeo Drive.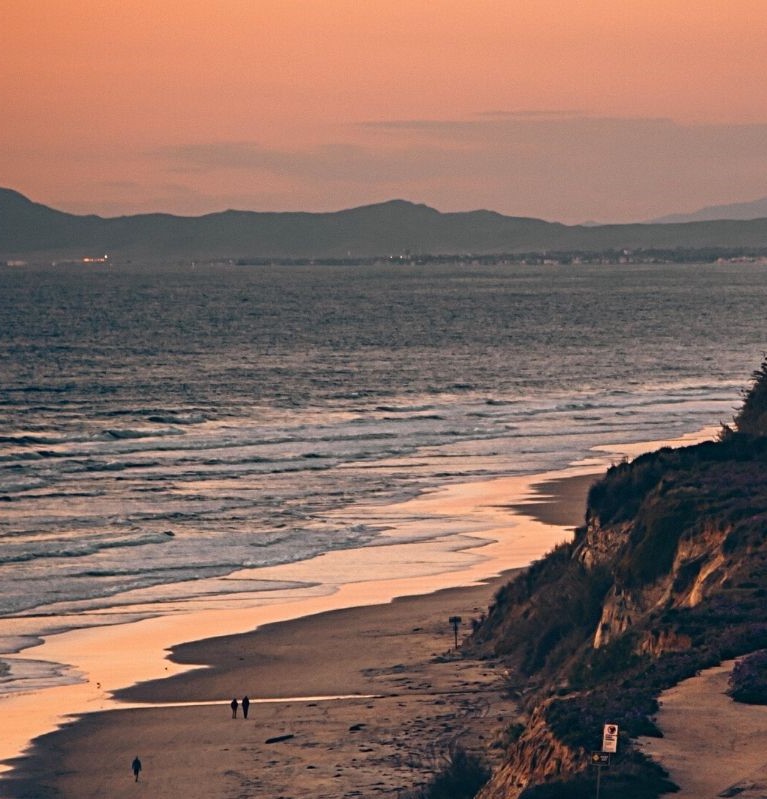 11. San Diego
TIME FROM orange county: 1.5 HOURs
San Diego is one of those idyllic spots that usually lives up to the hype. With nearly-perfect year round weather, beautiful beaches, and a laid back feel, this is a great place to get away from it all, even for a day.
Explore Little Italy and the Gaslamp Quarter for some local culture and great eats. Head to Torrey Pines State Park for some epic beach hiking. La Jolla Cove is great place for wildlife viewing. And, Balboa Park never disappoints!
12. Catalina Island
TIME FROM orange county: 2.5 HOURs (depending on the ferry)
Catalina Island is another easy escape that couldn't feel farther away from the busy cities of California. You'll drive up to Long Beach or San Pedro where the ferries depart, and ride a very scenic ferry over to the island.
There are no cars allowed here, which makes the whole environment incredibly peaceful. Golf carts zip around, colorful island flora grows along the land, and you can choose to rent kayaks, lounge on the beach, play golf, or see a movie all in Avalon.
It may take a little more effort to get to Catalina Island, but this day trip is well worth the effort!
***
These are some of my favorite day trips from Orange County. There is bound to be something on this list that appeals to everyone! From deserts to cities to mountains and beaches, there is so much to choose from!
Pin Me for Later!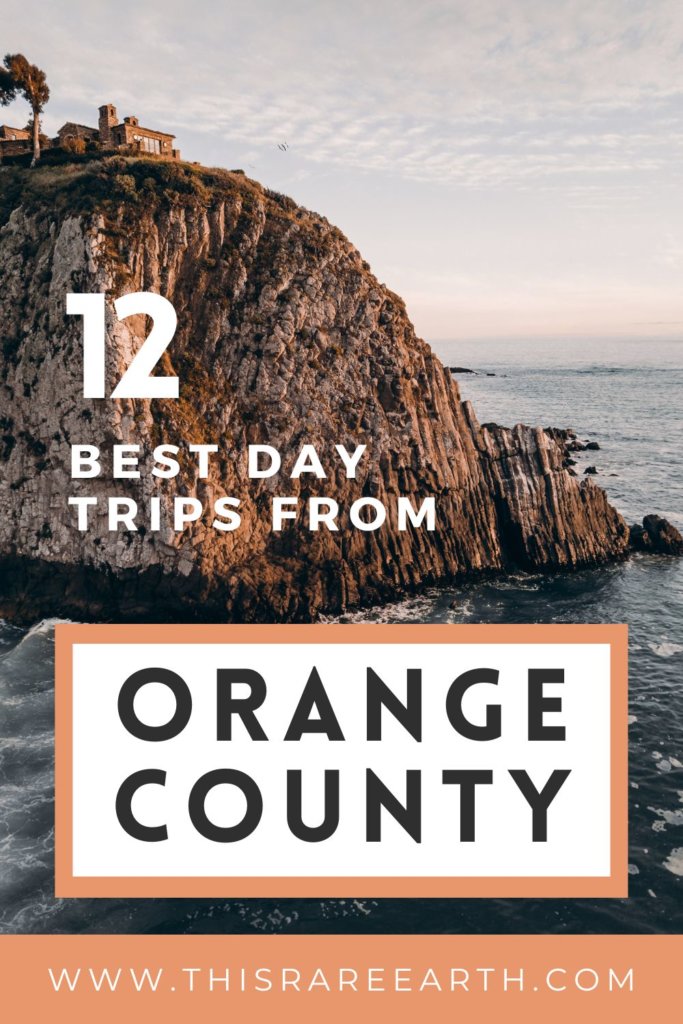 Which of these OC day trips are you going to choose? Let me know in the comments below!