There are so many incredible day trips from Palm Springs that you really shouldn't miss. From simple Palm Springs road trips to awe-inspiring natural wonders, these sights can't be beat. Here are the best day trips from Palm Springs that every traveler should consider!
Pin Me for Later!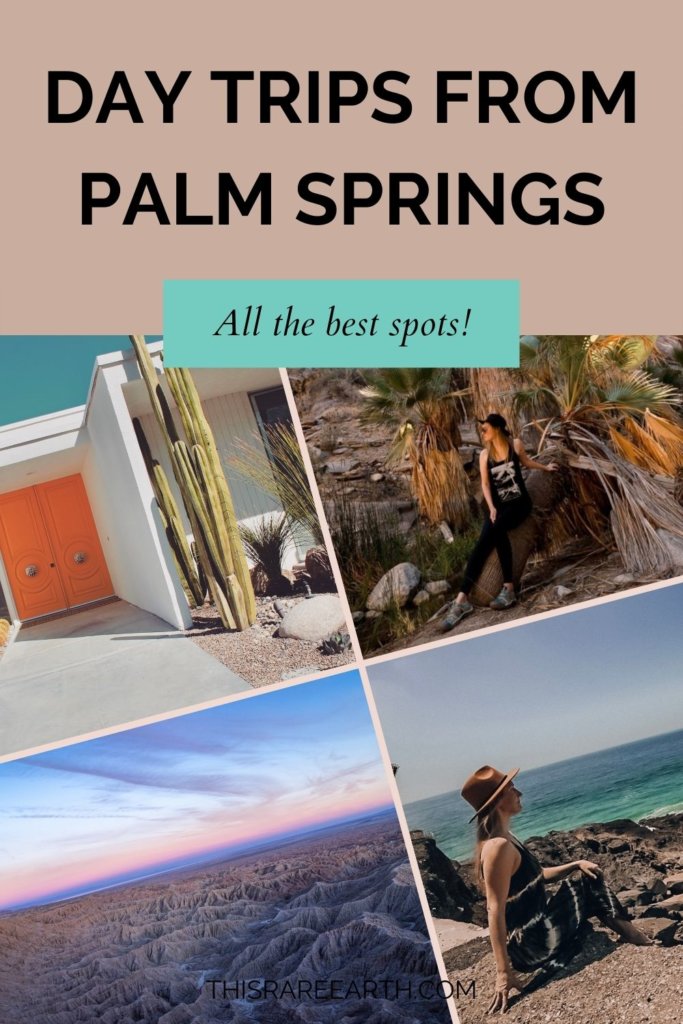 Palm Springs is one of the best desert destinations in Southern California, hands down.
The golden sun never seems to stop shining, the blue and often-cloudless sky, and an array of fun activities make Palm Springs an awesome escape. The palm-lined boulevards, the plentiful spas, and the spectacular hikes are just the beginning.
There are so just so many things to do and experience within Palm Springs that it really never gets old.
However, if you are in the mood for a road trip or are wondering what are the best day trips from Palm Springs, well then I've got you covered! From national parks to artistic oddities, you've got options. Straight from a SoCal local, here are some of the top day trips from Palm Springs.
You May Also Like: One Day in Palm Springs
The Best Day Trips from Palm Springs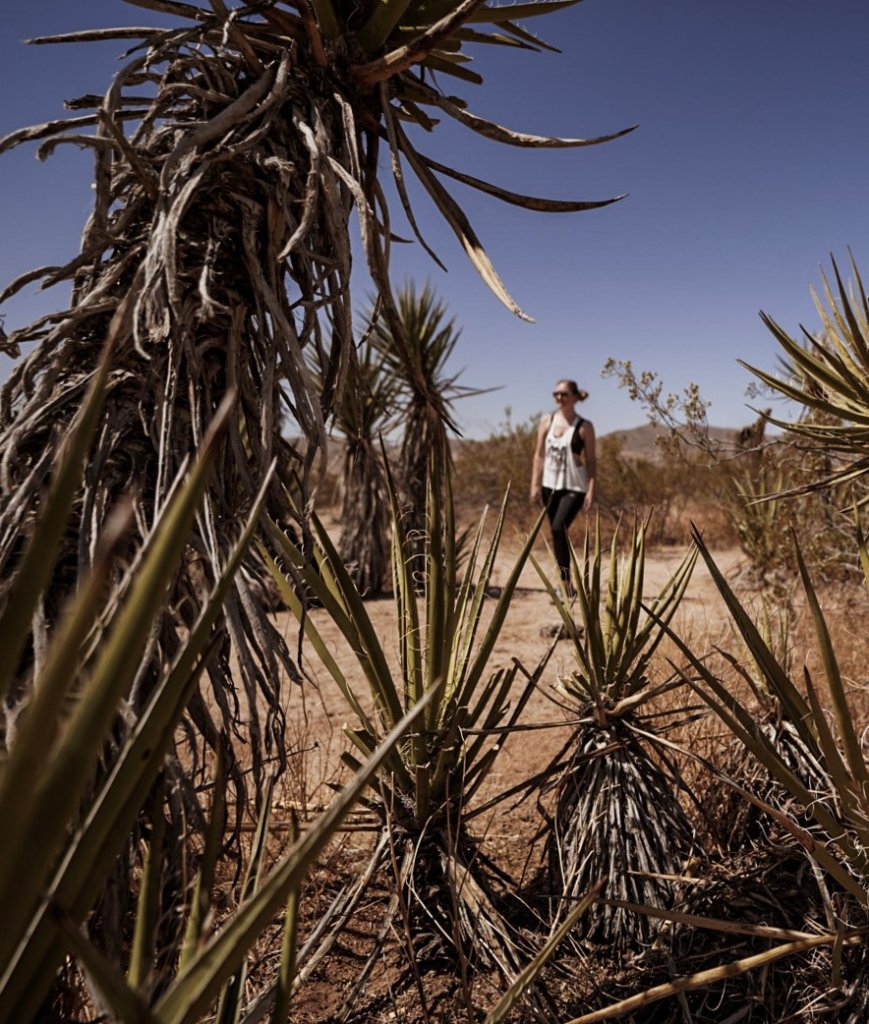 1. Joshua Tree National Park
Joshua Tree National Park is probably the most popular of all day trips from Palm Springs, and for good reason.
This unique park truly feels like another planet. The spiky plant life, the panoramic views, and the huge, random boulders make this place unreal. And, if you visit before the crowds come in, it is so peaceful here.
Check out my detailed guide for One Day in Joshua Tree National Park to see the best activities and attractions.
This park receives around 2.5 million visitors every year. It will take just under one our to reach the closest entry from Palm Springs. This one is not to be missed!
Pro Tip – if you are new to hiking in the desert, plan ahead by reading my desert hiking gear guide.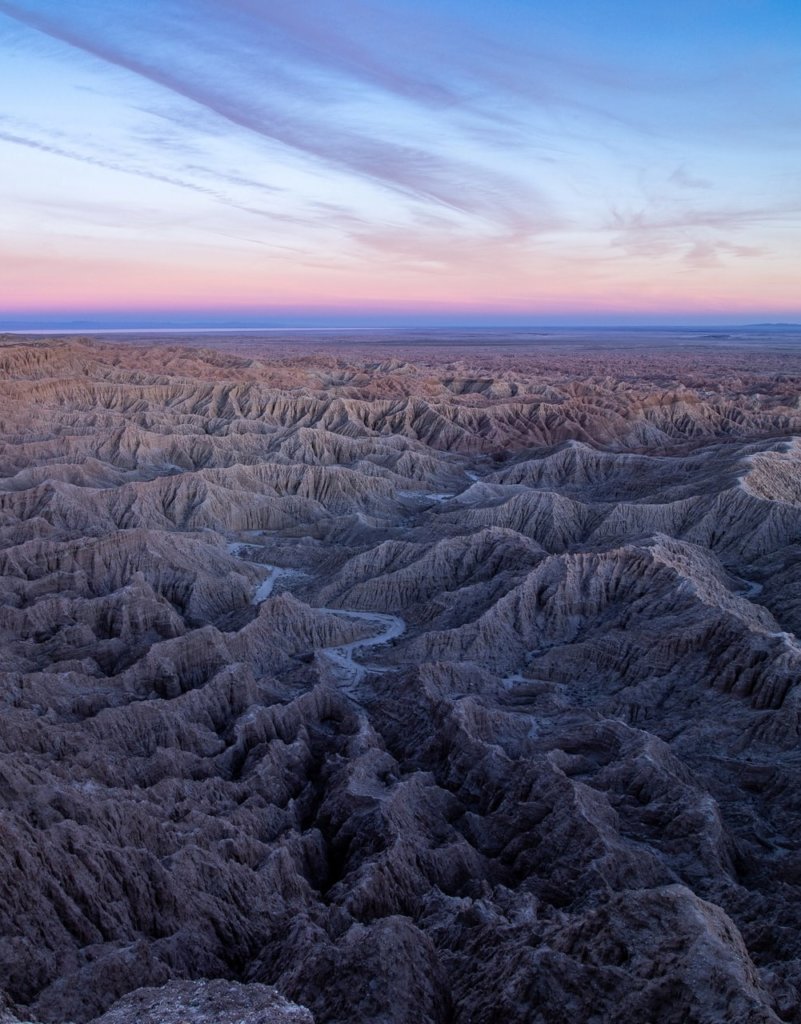 2. Anza Borrego State Park
Another of my favorite desert locales, Anza Borrego Desert State Park is the largest state park in the contiguous United States – and an absolute must-see.
If you like hiking through picturesque landscapes, this is your spot. From mountains to flat desert to badlands, Anza Borrego has so many cool trails.
My favorite one is hands-down The Slot, but I was also a big fan of the Borrego Palm Canyon Trail, too. This massive park is great for a self-driving tour, too, if hiking is not on your radar.
Another claim to fame – Anza Borrego was designated an International Dark Sky Park in 2018, so it is the perfect spot for stargazing. On a clear night, you will see an endless expanse of stars across the night sky!
Anza Borrego is only 1.25 hours from Palm Springs, so it's an awesome road trip option that I highly recommend. Check out this guide for more information.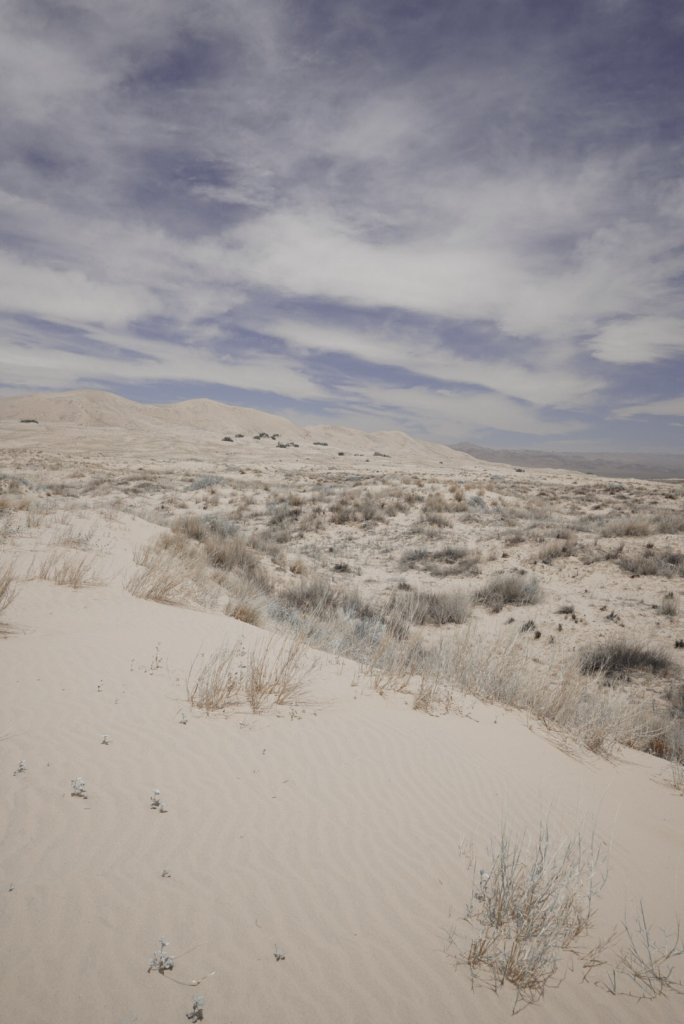 3. Mojave National Preserve
Mojave National Preserve sprawls across 1.6 million acres of the desert, so you can easily spend a full day exploring the land!
Climb the soft sand at Kelso Dunes and explore the underground tunnels in the Lava Tube. Check out the Rings Loop Trail, one of the best hikes in Southern California. And, check out the scenic landscape covered in Joshua Trees as you drive through the acreage.
The Mojave National Preserve does offer camping, so if time allows you could consider staying overnight.
This large park doesn't receive the credit it deserves, so have fun exploring! More details can be found in my Mojave National Preserve article.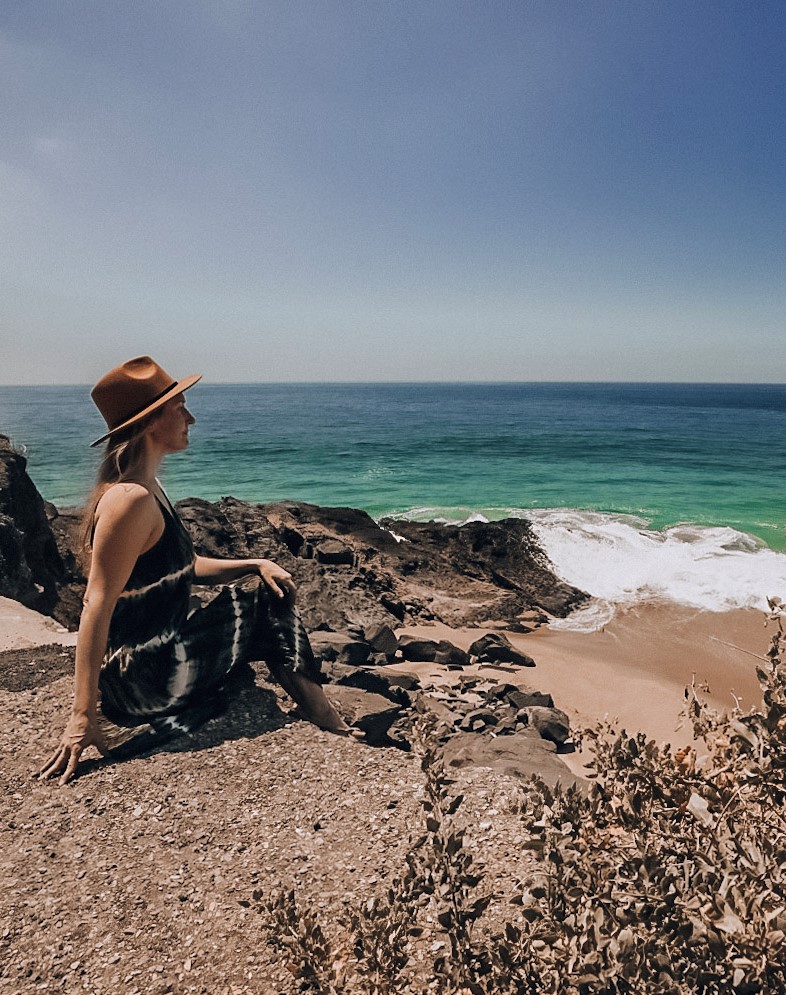 4. Malibu
An essential spot for any California itinerary, Malibu is a great day trip option from Palm Springs. – especially if you are in the mood for the ocean after all of that desert!
There's quite a lot to explore in Malibu. Visit the gorgeous El Matador State Beach if you want to see the most epic cliffs above the sandy ocean. If you want to go hiking, check out the wild Leo Carrillo State Park's trails. And, if you're in the mood for shopping, then check out the Malibu Country Mart.
This quiet oceanside town is just under 3 hours away from Palm Springs. For more details on all of the above activities, check out my detailed Malibu post!
5. The Salton Sea
The Salton Sea is one of those oddities that I encourage everyone to explore at least once.
This shallow, landlocked body of water has a high saline and sulfur content that has rendered it practically a ghost town. Located across both Riverside and Imperial counties, this lake sits on the San Andreas Fault line.
The landscape is cracked and rugged, and the area feels pretty barren, except for the few fishermen I've seen here from time to time.
Check out the visitors center for a fascinating history of what this area was meant to be. Less than an hour from Palm Springs, this is a fun and strange day trip for those who like abandoned areas.
You May Also Like: The Perfect Weekend in Palm Springs Itinerary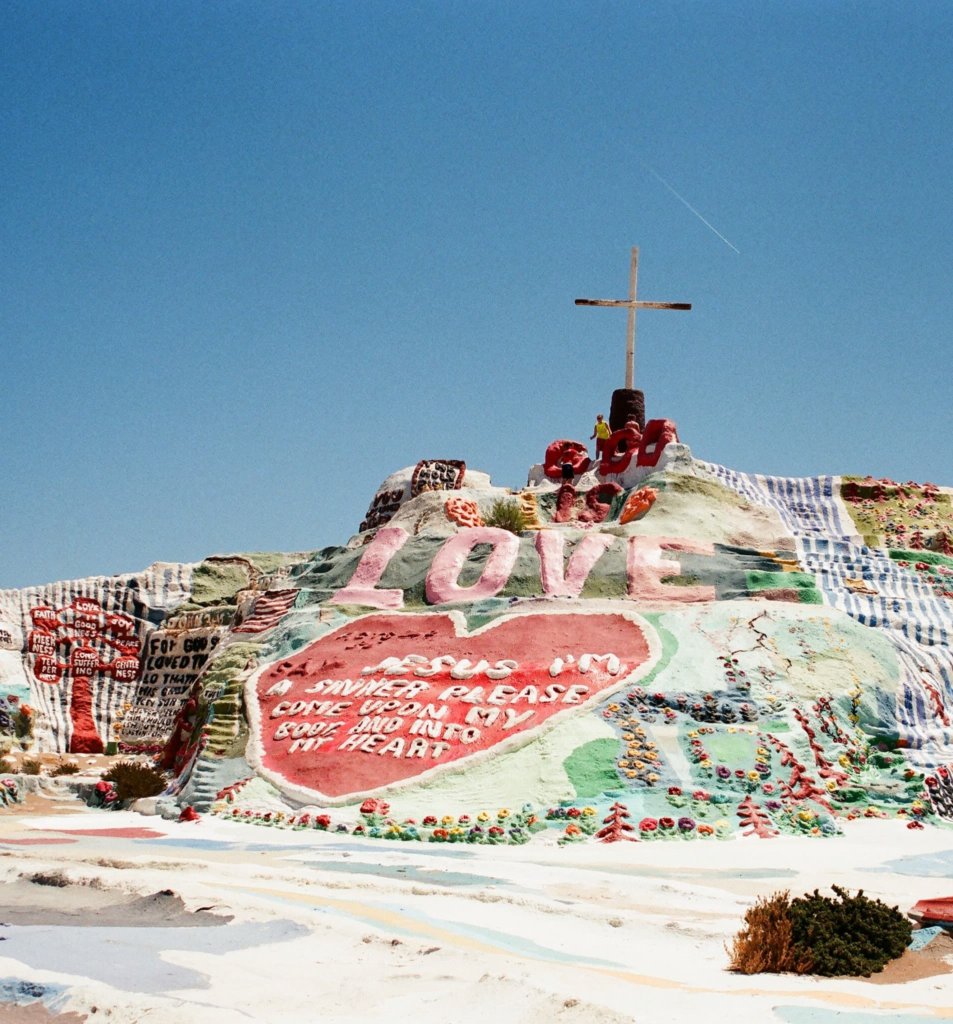 6. Salvation Mountain
1.5 hours from Palm Springs and just southeast of the Salton Sea, Salvation Mountain is an excellent addition to your Salton Sea day trip.
Salvation Mountain was built on a hillside be the late Leonard Knight, who was a local resident here. Located near the Slab City art commune, this brightly painted hillside is a true work of art itself!
Feel free to walk around and explore this strange spot, ducking into "alleyways" and climbing up the hillside.
7. Los Angeles
The most well-known big city in SoCal is one of the best day trips from Palm Springs!
If you are in the mood for visual art, you have an endless supply of museums and galleries within the city limits. Visit LACMA or The Broad for thought-provoking art exhibitions, or the Getty to learn a bit about history. Or, head to the Broad Stage for performing arts.
Next, head to the Santa Monica Promenade for delicious eats and window shopping. Check out Venice Beach or head to the Fashion District for cheap and one of a kind clothing items.
No matter what you are looking for, you are bound to find it in Los Angeles. LA is roughly 2 hours from Palm Springs and an easy day trip option.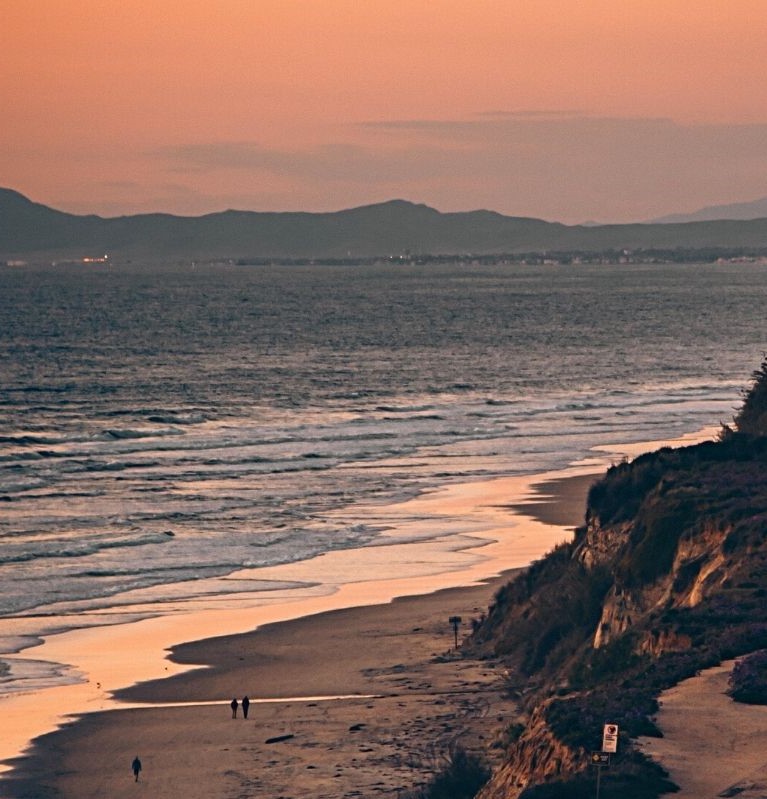 8. San Diego
San Diego is an easy and fun place to spend a day. There is a lot to see in this popular Southern California city! The sunny beaches, the plentiful parks and the pleasantly warm and sunny weather all year round can't be beat.
Check out Balboa Park for highlights like the San Diego Zoo and interesting art studios. Head to the Gaslamp Quarter for dinner and nightlife. Check out the hiking trails at Torrey Pines. Or, head to the Ocean Beach Pier for some ocean wildlife viewing.
San Diego is roughly 2.5 hours from Palm Springs.
9. Big Bear
Big Bear is a small lakeside city in Southern California most known for winter activities like skiing and snowboarding. From November through February, Big Bear might be the most drastic change from the desert lifestyle that you can get, all within a short drive.
When the snow melts, head into the San Bernardino National Forest for miles of trails in the mountains. In the summer, you'll see more green than you're used to in the desert. In the fall, it will be a rainbow of color.
Big Bear is roughly 1.75 hours from Palm Springs, making it one of the most different and best road trip destinations from the desert.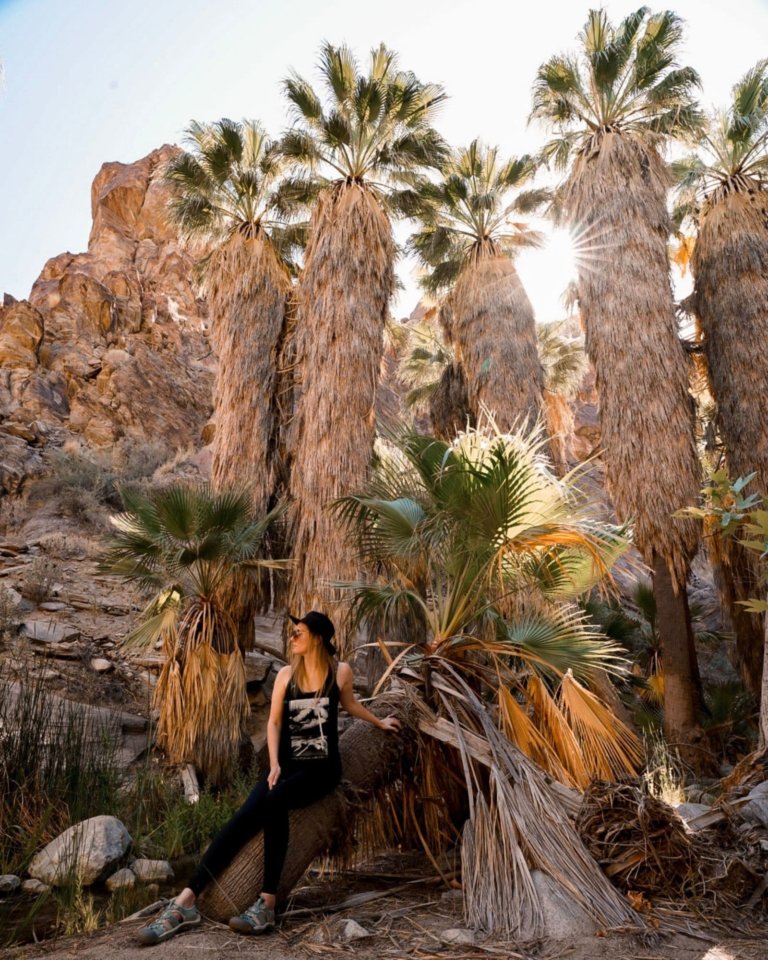 10. Indian Canyons
Though Indian Canyons is technically within Palm Springs, you can easily spend an entire day here so I decided to include it.
There are three main Canyons here – Palm Canyon, Andreas Canyon, and Murray Canyon. These picturesque canyons are located on the land that the ancient Agua Caliente Band of Cahuilla Indians called home. You can still see remnants of their life here today.
Indian Canyons offers 62 miles of hiking trails, so if you're up for some exploring beautiful desert scenery, consider coming here. My favorite hike of all is Andreas Canyon Trail – definitely check it out! There is also a golf course here, so if you enjoy golf then it's a great option as well.
11. Pioneertown
Pioneertown was built as sort of a "live movie set" village, designed as an 1870's frontier town. It has been home to over 50 movies and TV shows in the 1940s and 50s, but as the golden age of western films died down, so did the film production.
Nowadays Pioneertown has become a fun tourist spot worthy of a fun visit. There are ample photo ops around town and you will definitely feel like you are in the old Wild West.
Well worth a visit, this is a must-do day trip from Palm Springs!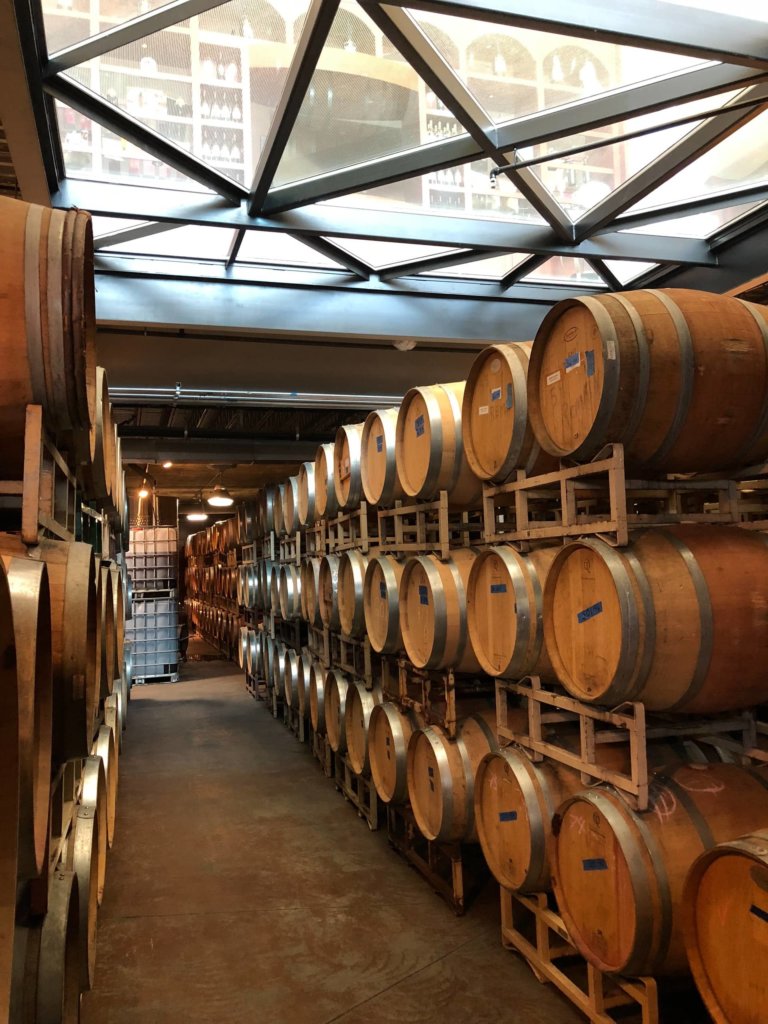 12. Temecula
If wine sounds like a good idea, you should consider a day trip to Temecula. At just a 1.5 hour drive, this one of the best short day trips from Palm Springs.
Temecula has a warm Mediterranean climate that allows certain grapes to thrive on over 40 wineries' vineyards. You can easily hit several wineries for tastings and see which one you like best.
Old Town Temecula offers a collection of historic buildings, hotels, museums, and restaurants, so there is plenty to do and see for those not interested in wine. Bonus, the Temecula wineries are super close to Anza Borrego Desert State Park, which was mentioned above.
13. Lake Havasu City
This western Arizona town is a great getaway for those willing to cross state lines.
Lake Havasu City might be a small city in the desert, but it is mostly known for water sports on Lake Havasu itself. This is where you want to come for boating, water-skiing, and and relaxing.
Interestingly, the London Bridge was relocated from England to here, and now links the mainland to a small island. Visitors can also explore the Lake Havasu Museum of History for educational purposes or Lake Havasu State Park for picnics, mountain views, and bird-watching.
Lake Havasu City will take you a little over 3 hours to reach from Palm Springs.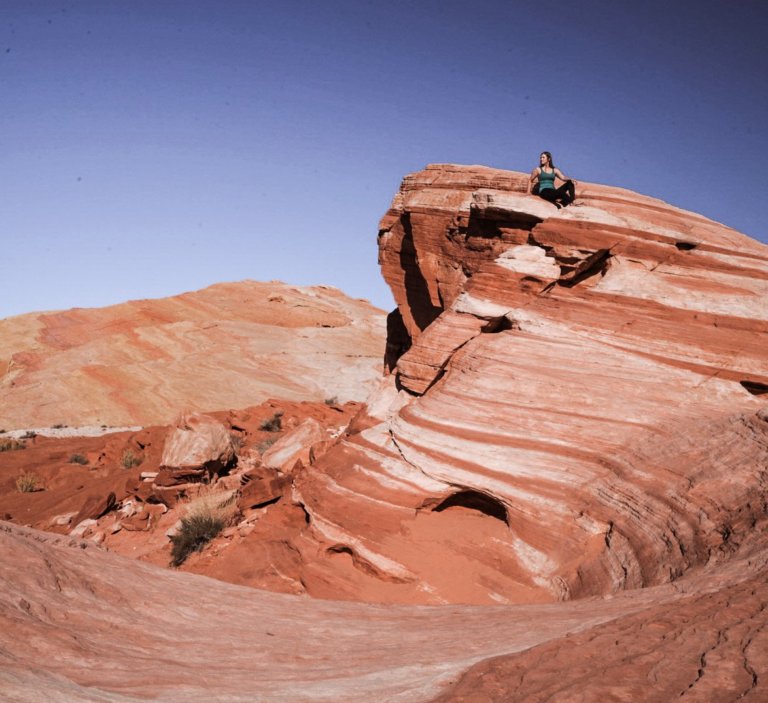 14. Las Vegas
I am absolutely sure that you know the obvious things to do in Vegas – the casinos, the acrobatic performances, the well-dressed crowds and the buffets. And, you can certainly head to Vegas for these aspects!
But, there are a few other attractions near Vegas that I find to be a lot more interesting. For one, the large outdoor art installation called Seven Magic Mountains is a super-fun rainbow of color in the desert. You have got to check this out.
Also, a short drive away, consider visiting the Valley of Fire for some incredible rock formations reminiscent of what you'd see in Arizona and Utah.
A day trip to Las Vegas from Palm Springs will take yo roughly 4 hours to drive, so you need to start super early to make the most of it!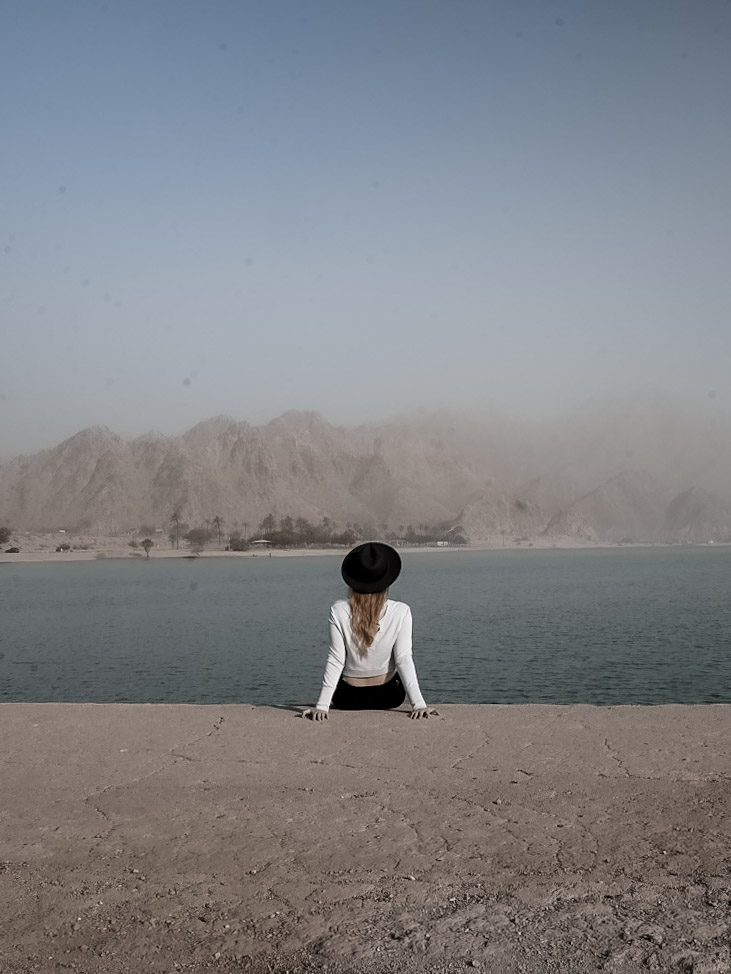 15. Lake Cahuilla Veterans Regional Park
Roughly 45 minutes outside of downtown Palm Springs, the Lake Cahuilla Veterans Regional Park is a local gem!
Families can enjoy fishing in the large, picturesque blue lake situated t the base of the mountains. Travelers can enjoy camping here on the east side of the lake.
And, photographers (like me!) will have a field day snapping pictures of the gorgeous blue water and mountainous backdrop. This was a very fun spot for me to explore, especially because I've been to most desert regions in Southern California before.
With a low $6 entrance fee, this is a cheap but beautiful spot to spend a day.
16. Idyllwild Pine Cove
Last on the list and possibly one of the least well-known to most people, Idyllwild Pine Cove is a beautiful and relaxed spot. Blanketed in green with a backdrop of mountains, this pine-tree studded are is a stark contrast to Palm Springs.
If you like outdoor activities like hiking, biking, and fishing, this is your paradise.
At nighttime, visitors can enjoy live music from local bands or explore the quaint shopping areas. At just one hour from Palm Springs, this is one of the best day trips you could choose!
***
I hope these best day trip suggestions from Palm Springs give you some fun new ideas on where to go. Each of these offer completely different experiences than you will find in Palm Springs.
Which one will you choose first? Let me know below!
Pin Me for Later!