In my annual "Best Of" and "Worst Of" travel roundup, here are the highlights, lowlights, and reflections of my travels in 2022!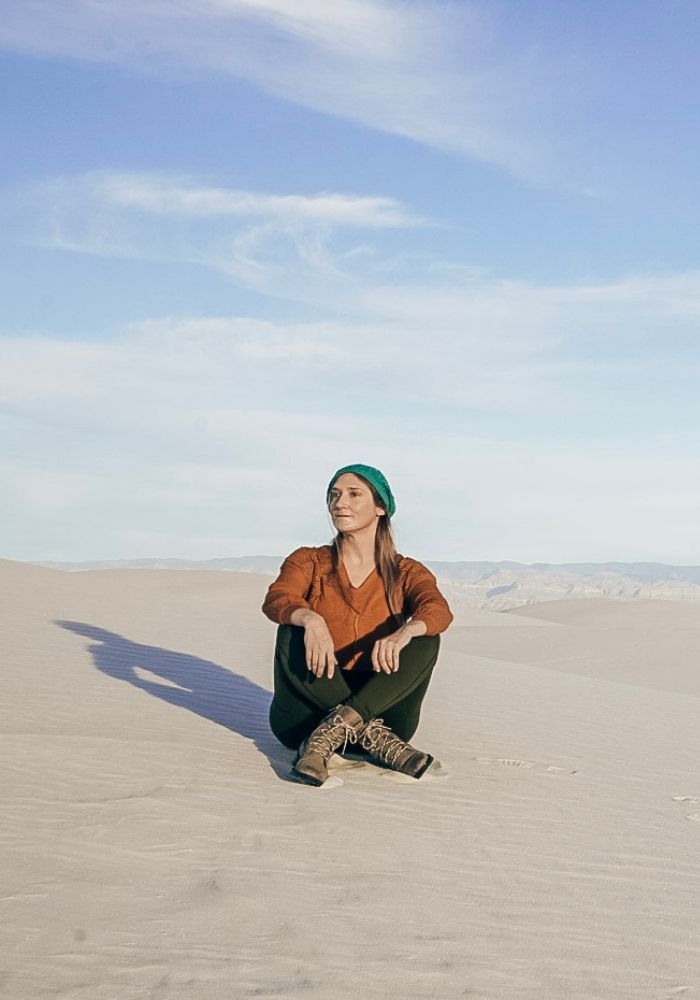 2022 is going to be a tough one to beat!
This past year brought in the most "normal" feeling travels in years. For that, I am grateful! Borders are open, restrictions are falling by the wayside, and it is getting a bit easier to country-hop once again.
But beyond all of that, this year featured a couple of bucket-list worthy experiences and trips of a lifetime for me. I am so incredibly thankful for everything this year brought.
Now, that's not to say everything went smoothly! I'm going to reflect now on the highs and lows of travel this past wonderful, spectacular, challenging, and strange year!
Let's get to it!
The Best and Worst of 2022: A Travel Roundup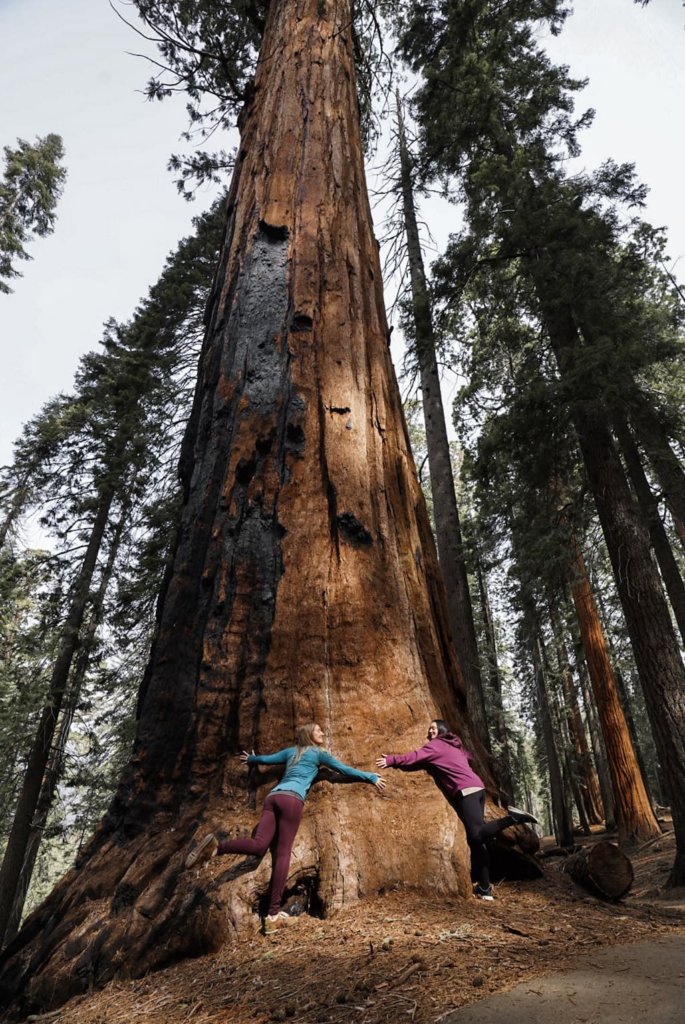 The Best New Hike of 2022
This is a tough one. I am torn between the Palm Canyon Trail in Anza Borrego and the Congress Trail in Sequoia National Park.
But since I've visited Anza Borrego many times over in the last decade, I'll give the award to the Congress Trail.
It was incredible to see so many giant sequoia trees all in one place! Their reddish-orange bark towering up into the heavens while bright green leaves sprouted out from the ground was beautiful. I hiked this trail with my friend Dana and we saw the tall trees, waterfalls, and even a tree trunk tunnel.
I highly recommend visiting Sequoia National Park if you have not been – there are lots of incredible things to do there!
You May Also Like: National Parks Near Los Angeles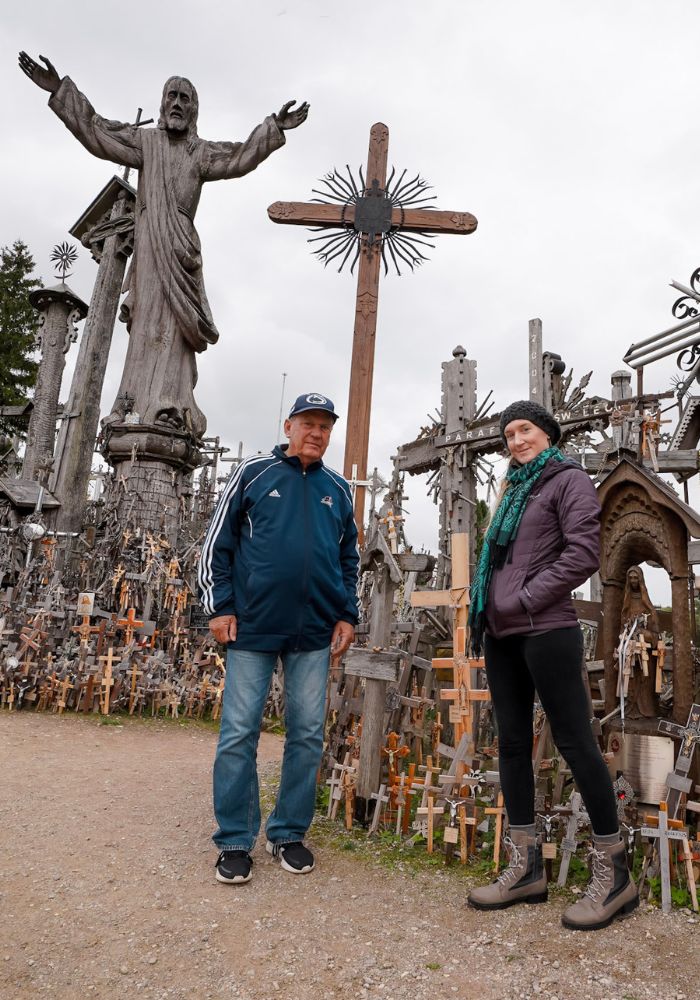 Biggest Bucket List Moment of 2022
This one is easy. It was taking my father to Lithuania for a long-awaited father/daughter trip.
We are Lithuanian by heritage and until he came with me, I was the only living member of the family who had been there.
Having visited Lithuania many times over, I planned an itinerary specific to everything I knew he would find interesting. We explored the museums of Kaunas, the Old Town in Vilnius, the castle in Trakai, and the Baltic Sea.
It took me over a decade of inviting him – over, and over, and over again – before he finally agreed. This was not only the trip of the year, but perhaps of the decade. I can't even put into words what this trip meant to me.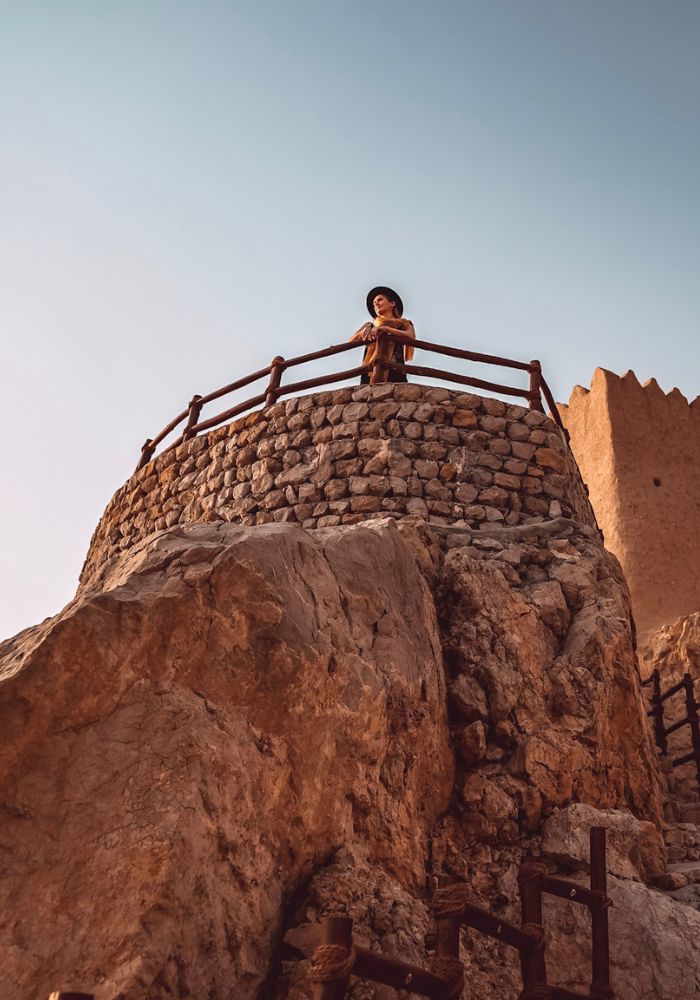 Best Country Re-Discovered Visited in 2022
You may know that I've visited the UAE countless times – as in, more times than I have fingers. I've explored the far corners of Dubai and Abu Dhabi; of the Liwa Desert and Fujairah.
And even after visiting Ras Al Khaimah in the past, it was only this past year that I truly discovered all of the amazing things to do there. Ras Al Khaimah has the longest zip-line in the world, an orange desert complete with many beautiful oryx, incredible beachside resorts, and loads of history to boot.
Ras Al Khaimah was a great surprise!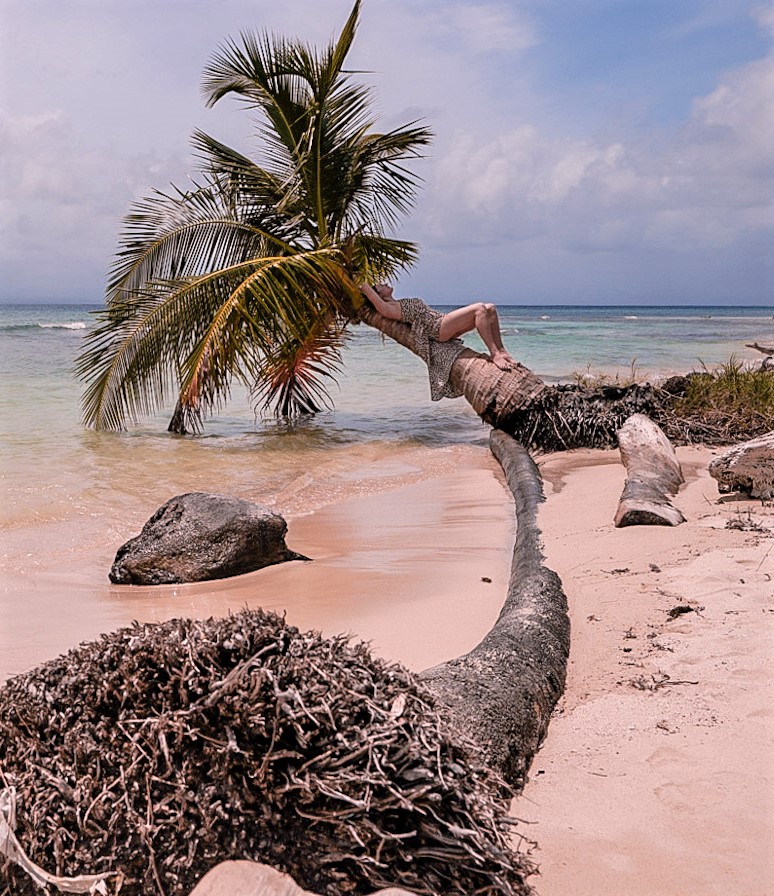 Best Beaches of 2022
The clear winner of this category would be San Blas Island in Panama!
Panama was a new country for me in 2022. While it didn't feel new in terms of culture – after all, I did used to live in neighboring costa Rica – the islands were out of this world.
The San Blas Islands are largely uninhabited. Some are a bit built up for tourists, but most are pure and bare. It was this purity that I appreciated. I spent some blissful days on those pristine islands, reading and shooting photography and enjoying the forced disconnect from technology.
If you visit Panama in the near future, you must add the San Blas Islands to your itinerary!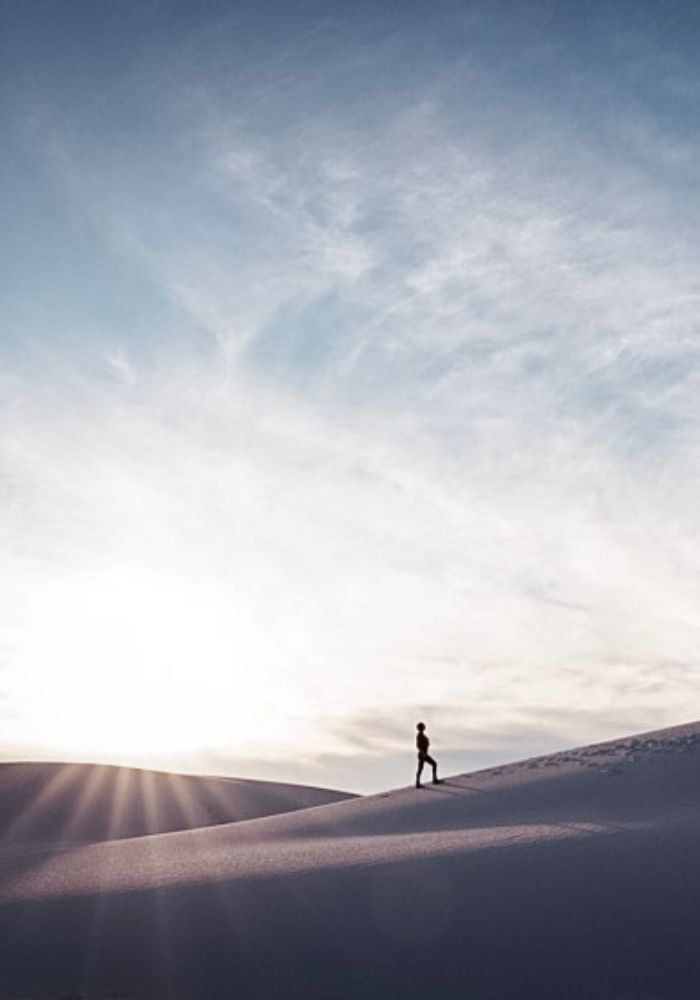 The Best National Park of 2022
I think the winner would be White Sands National Park in New Mexico.
The scenery was truly out of this world. The sunsets are awe-inspiring and the endless stark white dunes stretch out much farther than they first appear.
If you are headed to New Mexico and are up for a road trip, you need to see White Sands!
Greenest Country in 2022
In August, I had the great pleasure of visiting the Republic of Georgia. While Tbilisi is not the most green city I've seen, the country as a whole had so many lush and vibrant parks!
Martvili Canyon had me feeling like a character in Ferngully. The greens were unbelievably vivid and the water a deep blue hue. Mtirala was up there, too.
Living in Southern California, and loving the desert, my eyes are always shocked to see how saturated the greens can get elsewhere!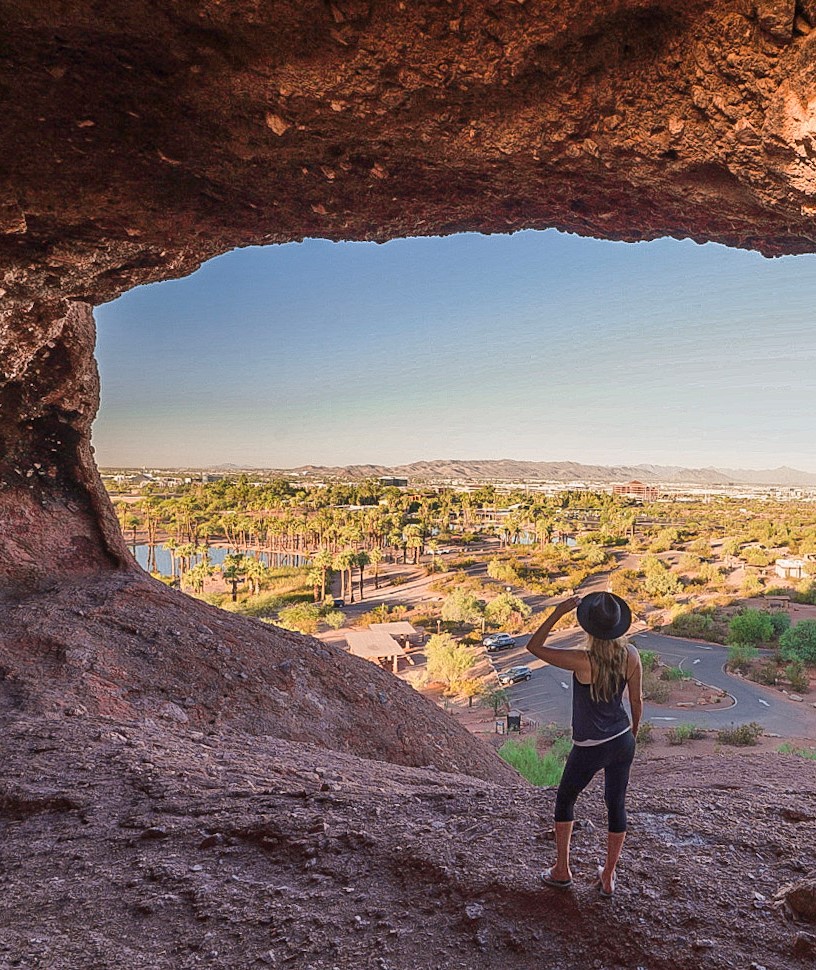 Best City Revisited in 2022
Hands down, this award goes to Phoenix, Arizona. I used to live in Arizona, and I loved it there quite a lot. It was so good to go back and re-explore Phoenix, Sedona, Flagstaff, and more. But Phoenix takes the cake.
I wrote up guides on where to find saguaro cacti in Phoenix, and what to do in one day in the city. Phoenix will forever be the coolest because even though it is filled with trendy and artsy establishments, the desert is never far.
You May Also Like: Things to Do in Phoenix, Arizona
Biggest Travel Annoyance of 2021
Car rental drama!
I had car rental drama in both Georgia and Armenia this past summer. BIG drama.
Georgia
In Georgia, I rented a car for half of my time there. After solo traveling the first half of the trip, my friend met me and we wanted to rad trip the rest of the country.
While I rented the car through a reputable travel company, they apparently outsourced the booking to a private individual. (No, none of this was disclosed before, or during, the signing of the contract.)
The car was a bit of a beater, which honestly is just fine. Less pressure, if you know what I mean! Especially since I as on many dirt roads and secluded passes. It would have been tough to keep a new car clean-ish.
But, upon returning the car, we were met with question marks at the travel company. This is when we found out that it was a private individual's car. We had to go through many phone calls to find who and where to return the car. And, when we did, the guy tried to nickel and dime us for anything he could think of.
Luckily, we had video recorded the condition of the car beforehand, so we were able to argue back with documented proof. But this man had all of these ridiculous claims and kept texting me for days after we turned the car in.
This, my friends, is why you always video record a car rental before and after your rental begins and ends! I've been doing that for years and it never has failed me.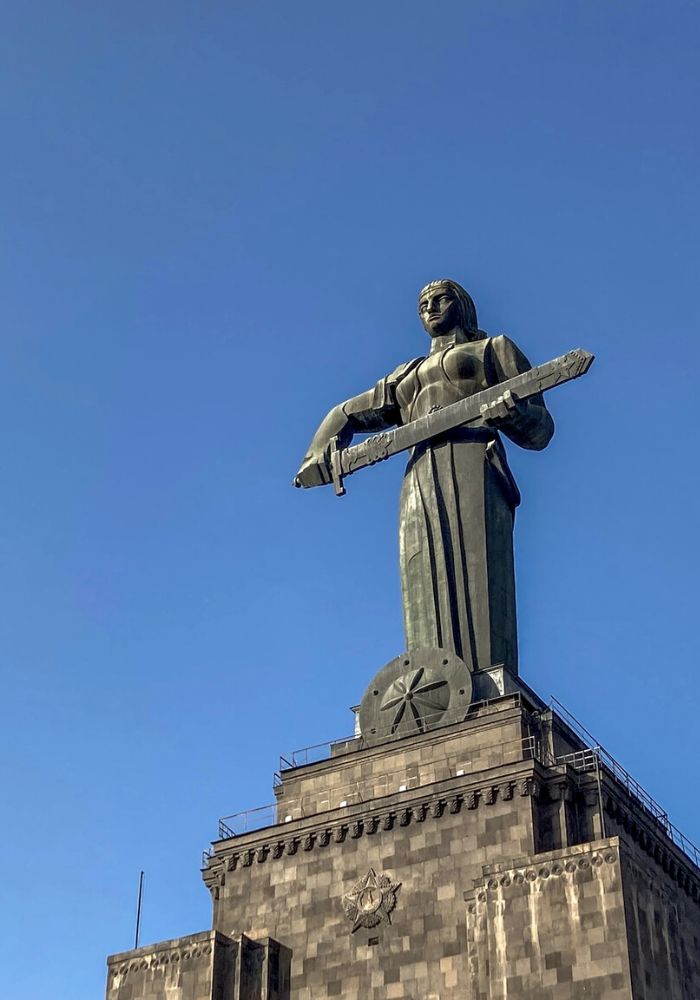 Armenia
In Armenia, I had three car rental places cancel on me within 30-minutes to 1 hour prior to my pickup time. Not to mention, the same thing happened in Yerevan for my hotel. Reservations are just not set in stone, I guess.
It ended up costing me lots of extra money, and made me much less mobile to freely move around. Not having a car in Armenia frankly sucked.
But, I made the most of it. I had to cut a few sights from my Armenia itinerary, but overall I did enjoy the country and my time there. Again, we go with the flow around here, I guess.
Worst Flying Experience of 2022
That would easily be Wizz Air canceling my flight last minute and then not giving the option to re-book.
They *very sneakily* just refunded the money, which sounds great. But all of the flights were tripled in price, so it would have cost significantly extra to re-book a seat that should have been given for free, after their cancellation.
Yep.
I ended up booking through another carrier and ultimately got where I needed to go – albeit two or three days late. But their customer service was largely abysmal and booking the other airline was problematic, too.
All in all, a 2+ day annoying experience. It's fine I guess, life went on!
And what about the end of the year?
I'll be traveling by the time you read this. I have a mix of family visits, friend visits, and outdoor adventures planned to top off the end of 2022.
It's been such a good year and I am so thankful for the ability to travel. For my blog and business, which I love very much. To be able to help other solo females who want to take on the world. And, for you my friend. Thank you for reading.
---
So cheers to you, and cheers to finishing out 2022 on a high note! Stay healthy, stay positive, and see you in 2023!