This guide will help you plan the perfect Armenia itinerary as a first-time visitor. You'll get to see the monasteries, the lush green nature, and the bustling city of Yerevan – all within a one week period of time. Plus, you'll get helpful advice for add-ons if your trip to Armenia is longer than one week! So read on for the ultimate Armenia itinerary guide.
Pin Me for Later!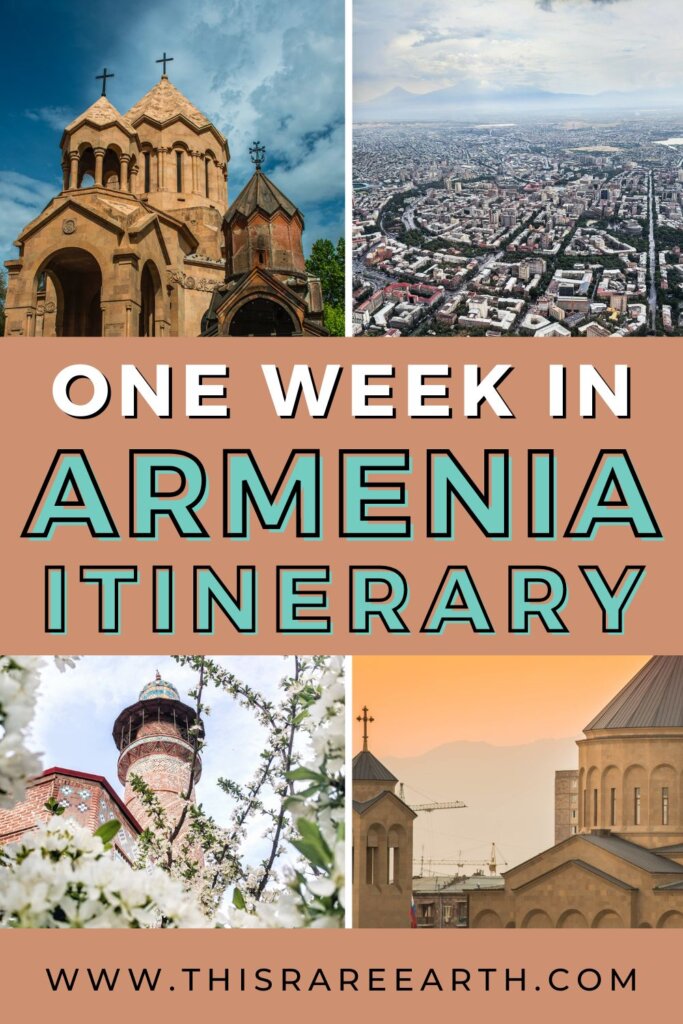 As one of the most off-the-radar countries for most travelers, Armenia is a surprise treat. It's full of rolling green hills, monasteries nestled between cliffs, vibrant cities, and friendly people.
But because Armenia is fairly obscure, there isn't a ton of information available when you're trying to plan an Armenia vacation. If you don't visit via an organized tour, it can be a challenging task, for sure!
I visited Armenia completely solo. I pieced together my own itinerary that combined the best of the best – the cities, the villages, and the monasteries. So, if you're planning on traveling Armenia, then this detailed Armenia itinerary is for you!
I am also including details for two groups of people; those who plan to complete their Armenia itinerary via a rental car, and those who would rather do it through day tours and provided transportation. So let's dive in!
(One quick side note – you can of course modify this itinerary as needed, especially if you are driving across the border to Georgia or Azerbaijan afterwards.)
The Perfect One Week Armenia Itinerary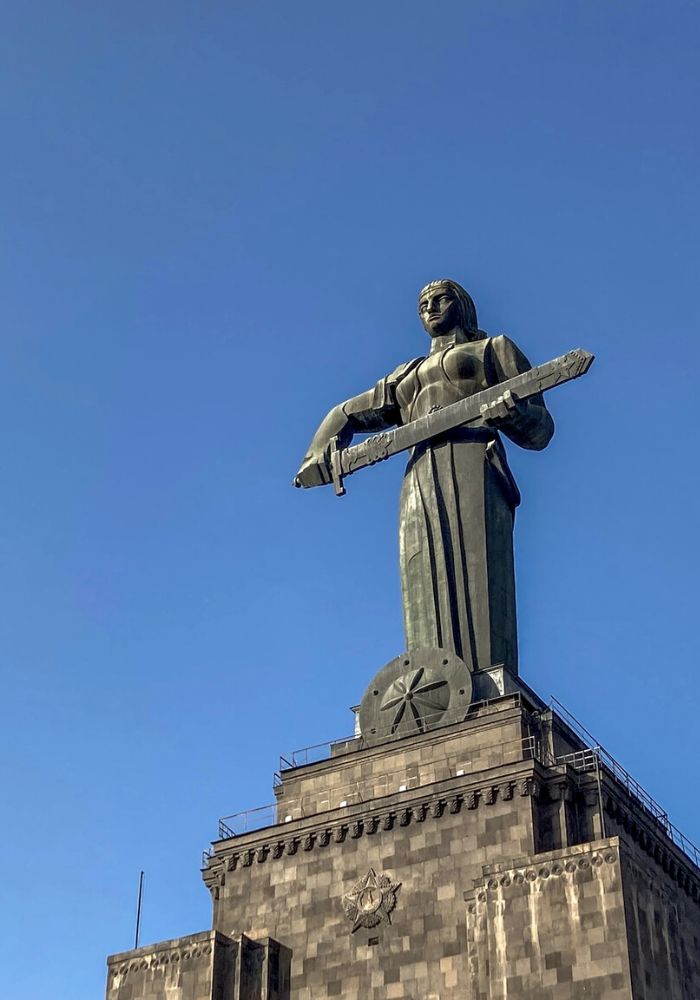 When to Visit Armenia
Armenia experiences four distinct seasons. In a nutshell, the best times to visit are during the shoulder seasons of spring and fall. But, let's dive into what to expect in each season below.
If you plan on hiking and trekking, you will want to visit in the summer months of June, July or August. You will get longer days and warmer temperatures. While temperatures in the mountains will be perfect, Yerevan and the surrounding areas will be hot. For reference, July and August can sit firmly in the triple digits. Summer is also the busy season, so prices will be at their peak.
Winters in Armenia can be very cold and snowy, and driving can be dicey. The months of December through February will be close to freezing. However, you will have the tourist sites all to yourself and this is the perfect time for skiing and snowboarding.
Spring and fall are easily the best compromise. The temperatures are mild and pleasant, and – heading into the low season – hotel prices will be cheaper. Spring can see a bit of rain, but fall is typically drier. These are hands down the optimal times to visit Armenia.
How to Get Around Armenia
Most people who travel to Armenia tend to do so on an organized tour. I'm the first to admit that figuring out how to travel Armenia independently can be pretty confusing! Luckily, I have some helpful tips for travelers to Armenia.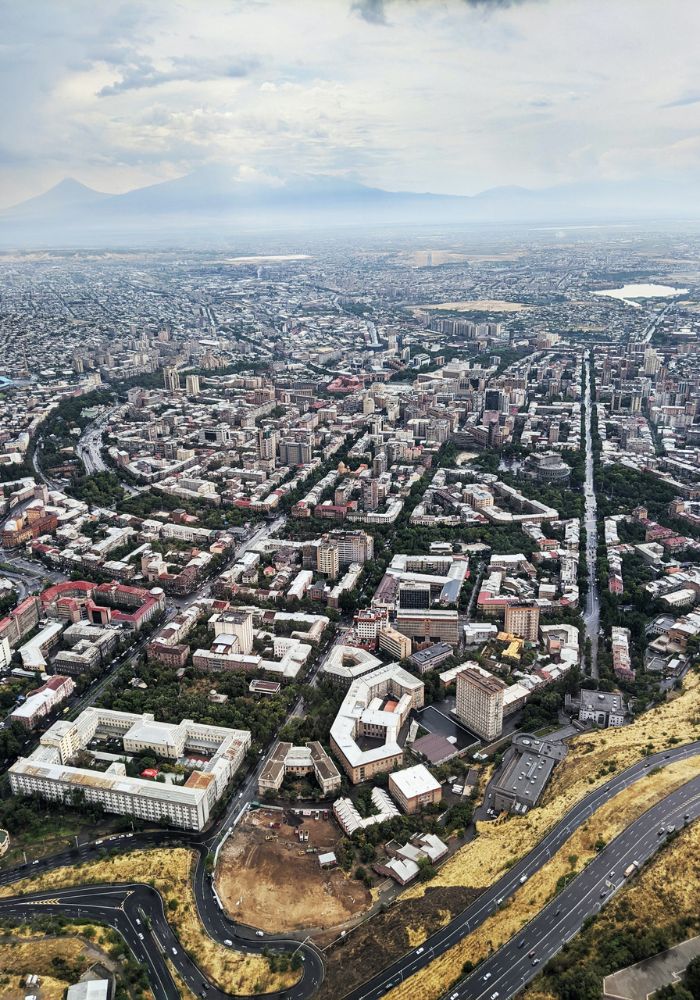 Within Yerevan
When sightseeing in Yerevan, navigating the capital city is actually quite easy.
Most of the places that tourists are interested in seeing are all within walking distance of each other. And those that are not can be easily reached via the metro or taking a taxi. Note that most taxis throughout Armenia typically don't have meters, so it is a must that you agree on a price before getting in.
Instead, I often used Yandex, which is Armenia's (and Georgia's) version of Uber. You will be quoted a price before booking a car, and it definitely helped avoid any language barriers since they can see your exact destination on the app. I also felt that it was very fairly priced.
Outside of Yerevan
If you plan to travel outside of Yerevan, to places like the Areni wine village or Gyumri, for example, you have a few options.
Option 1: Rent a car and self drive. I love renting cars in other countries because I love the freedom of spending as much or as little time in an area as I see fit. I always get the best prices through the company linked above. Though admittedly, the road quality in Armenia may not be up to the standard that you're used to.
Option 2: Take day trips from Yerevan. The linked platform lays out all of the various options for whatever you might like to see. From Noravank to Areni to Tatev, it's all there.
Option 3: Public Transportation. The most cost effective option for inter-city travel is by marshrutka, or minibus. Mashrutkas are very cheap and run on a loose timetable, but they only leave once they are packed full. So if you are the first to arrive, you could be waiting a bit. If you're the last, you will load in and go!
Your guesthouse or hotel staff will be able to provide you with the most current information on public transportation timetables. These are not reliable posted online so this is the most accurate bet. Depending on your destination, you may want to book a spot on the bus in advance if there are only a few that leave per day.
Your 7-Day Armenia Itinerary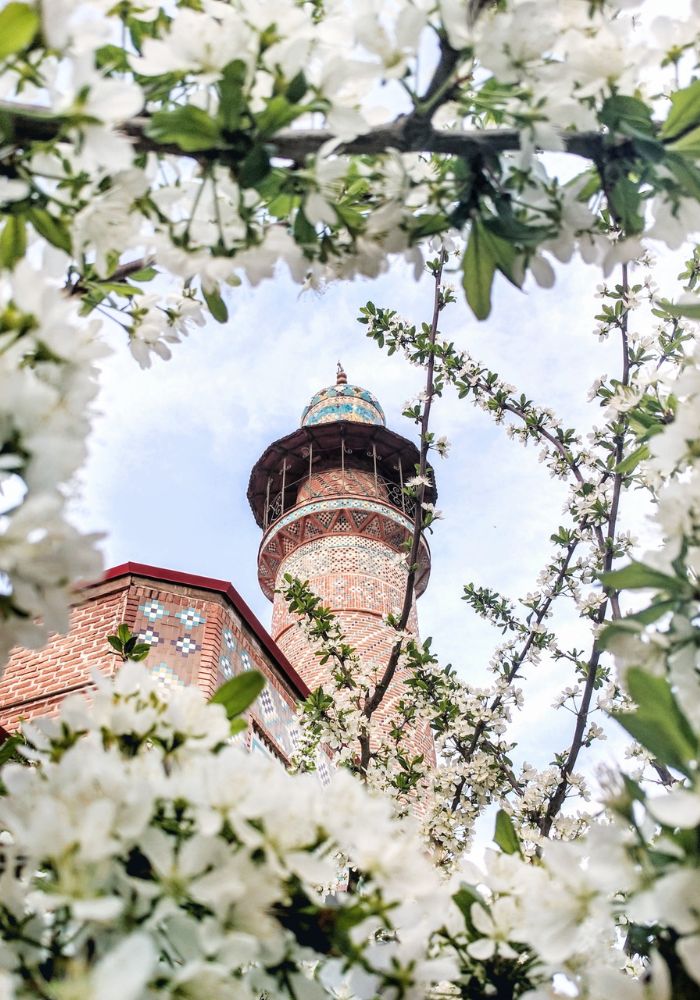 Days 1-2: Yerevan
You will be spending two full days in bustling Yerevan to truly get to know the capital city. There is so much to see in Yerevan that will make you fall in love with the city, no doubt!
As one of the oldest continuously inhabited cities in the entire world, this is the best place to learn about Armenia's history. On top of that, you will explore delicious food, local handicrafts, green parks, and churches.
Feel free to use this list if you wish to swap out any of my Yerevan suggestions below!
Day 1 in Yerevan Itinerary
I always recommend taking a walking tour to get your bearings in a new city. However, if you prefer to DIY, I will be highlighting many of the essential stops below.
Republic Square & the History Museum of Armenia
Start your day in the heart of Yerevan, in Republic Square. This central town square features a large blue fountain, benches, and some important museums that we will talk about momentarily.
Feel free to enjoy the morning weather and drink a coffee while people watching.
Next, head into the History Museum of Armenia, located within Republic Square. It is the building directly in front of the fountain featuring large arches on the facade. This museum, as the name suggests, will teach you much more than you've ever likely known about Armenia.
Featuring everything from archaeology, ethnography, and the more modern history of Armenia, this national collection holds over 400,000 objects to explore. You'll likely spend 1-2 hours here, depending on how much data your brain can absorb.
You May Also Like: 5 Things I Wish I Knew Before Visiting Armenia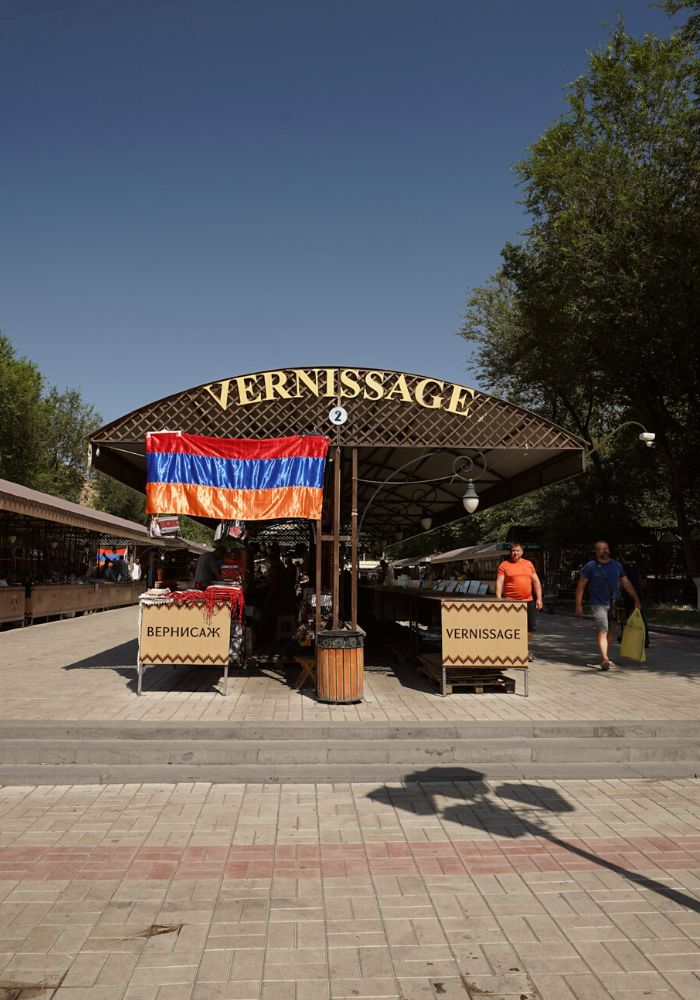 Vernissage Market
Next, take a 5-10 minute walk to Vernissage souvenir market to spend some time outdoors. This open air market has all the best items if you have anyone to buy for back home.
Even if you don't plant to buy, this is a great place to spend 30 minutes or more, perusing vendor after vendor's items. You'll see everything from small paintings to carpets to handmade chess sets and small knick-knacks. Haggling is encouraged.
Valley of Khatchkars
I also recommend a walk through the small nearby park, Valley of Khatchkars. here you can peruse the khatchkars, or very detailed hand-carved Armenian crosses, some of which date back to the 1300's. They are very impressive.
By this time, after several hours standing and walking, you are likely getting hungry for lunch. Make your way toward the Blue Mosque, which is on a busy street full of restaurants, local fruit and vegetable vendors, and hole-in-the-wall restaurants. Choose from khinkhali to shawarma to ice cream – it's all here.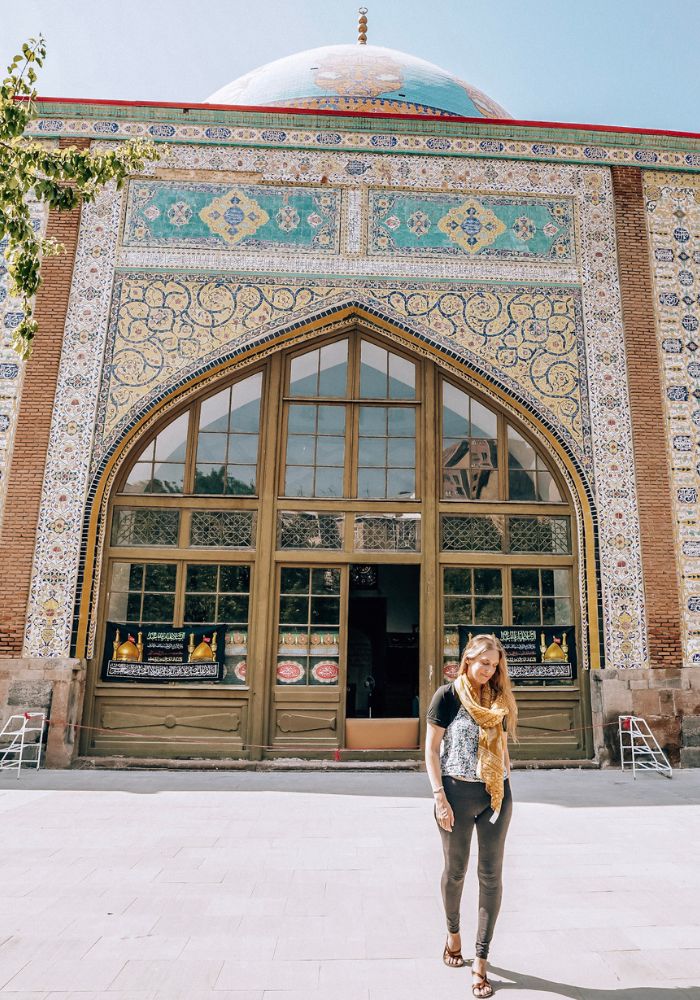 The Blue Mosque
Our next stop will be the beautiful Blue Mosque. It is the only remaining mosque in all of Armenia, as the others were either demolished or abandoned during Soviet rule. In fact, the only reason this one survived was because it was turned into a museum during that time period.
After extensive renovations thanks to Iran, it is again a place of worship, as well as a Farsi school and small photo exhibition center. Plan to spend about 30-60 minutes exploring the mosque. Find the open hours and more details here.
Next, make your way toward Freedom Square in the Kentron District for the next stop. Freedom Square, or Liberty Square, is also known as Opera Square and Theatre Square. It's a square of many names, I guess!
Freedom Square & The Opera House
Here, you can explore the Yerevan Opera Theater, which – if you are here during the very cold or very hot months – would be a great way to spend an evening indoors.
Other attractions to note are the statues of writer Hovhannes Tumanyan and composer Alexander Spendiaryan, both located in the square. And, there are often live bands or buskers in this square, making it a lively stop.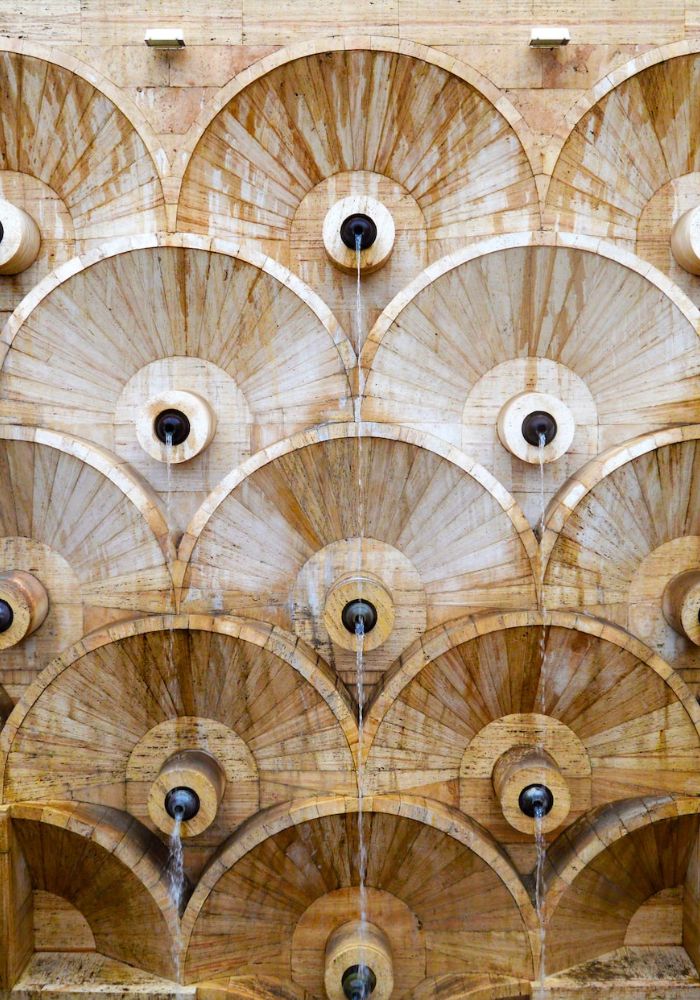 The Cascade Complex
For sunset, head to the Cascade Complex. This aesthetically pleasing limestone staircase is one of the most popular things to do in Yerevan, Armenia – and for good reason!
Functionally, the Cascade links downtown Yerevan to the Monument neighborhood. Artistically, the architecture is beautiful and a great photo stop! But the sunset here is a must-see, in my opinion.
Lastly, head to Vino for Armenian wine and some tasty bites. This is our last stop after a busy and informative first day.
Vino offers more than 25 local wines by the glass, so you can try a large selection for a small price. Glasses begin at 800 AMD for a generous pour. Try local cheeses alongside your glass, or if you're feeling decadent, a local dessert instead.
You May Also Like: Things to Do in Yerevan
Day 2 in Yerevan Itineray
Welcome to your second day in Armenia!
Victory Park
Today we start the morning in Victory Park to catch a glimpse of the Mother Armenia Statue.
Originally called Lenin Square, this area was once a marching ground for military parades. The history of this spot reminded me quite a bit of Tbilisi's Freedom Square, and if Georgia is part of your trip you'll likely feel the same!
In Soviet times, there was a tall copper statue of Stalin in this park. In 1962, the statue of Stalin was dismantled and later replaced by Mother Armenia, now a major symbol of the city. It's a great way to start off your morning.
Today, you'll be hitting a few sights that require a taxi or Yandex, so prepare accordingly with cash and apps as needed.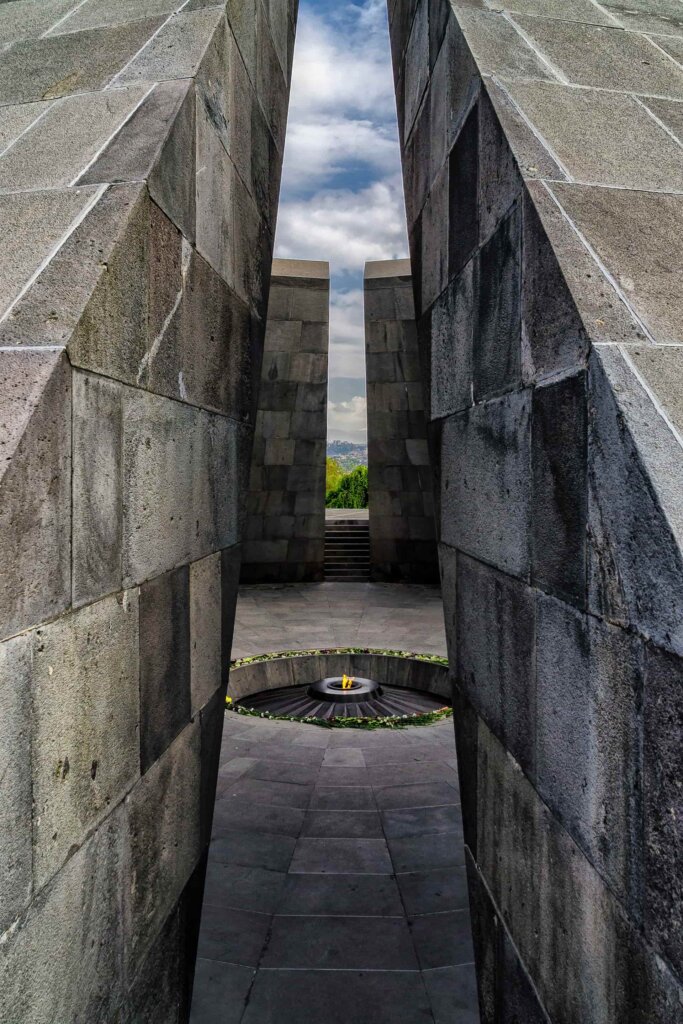 Armenian Genocide Memorial Complex
The next stop is the very important and humbling Armenian Genocide Memorial Complex. You likely already know from the History Museum that Armenia has a tragic and violent past. The Armenian Genocide Memorial Complex is dedicated to the victims of the Armenian genocide.
The monument is comprised of a tall pointed column and a large circle made of slabs. The column symbolizes the national rebirth of the Armenian people. The 12 slabs that create the circle represent the 12 provinces Armenia lost to present-day Turkey.
Inside, at the center of the circle, an eternal flame burns continuously, dedicated to the 1.5 million people killed during the Armenian Genocide.
No trip to Armenia would be complete without paying your respects at Tsitsernakaberd, the Armenian Genocide Memorial Complex in Yerevan. Plan to spend 1-2 hours here to visit both outdoor and indoor exhibits.
Yerevan Park
After this sobering but important stop, it is time to lighten the mood. For all of the adrenaline-junkies out there, Yerevan Park is the next stop. While it's close in proximity to the Memorial Complex, walking here would require crossing the freeways. So you may wish to order a cheap taxi instead.
A modern day amusement park, here you'll find over 25 rides, including four major roller coasters and a super-tall ferris wheel. This fairytale-themed attraction is filled with characters with Armenian roots – think of it like Armenian Disneyworld. The goal was to create characters that locals could be proud of and consider "theirs."
Ride the rides, eat the food, and interact with the locals. This is a great way to spend part of your Armenia itinerary.
If you need to stop at your hotel to recharge after this, I completely understand! Especially in the hot summer months. As we are passing through central Yerevan to get to the next stop, your hotel may very well be on the way.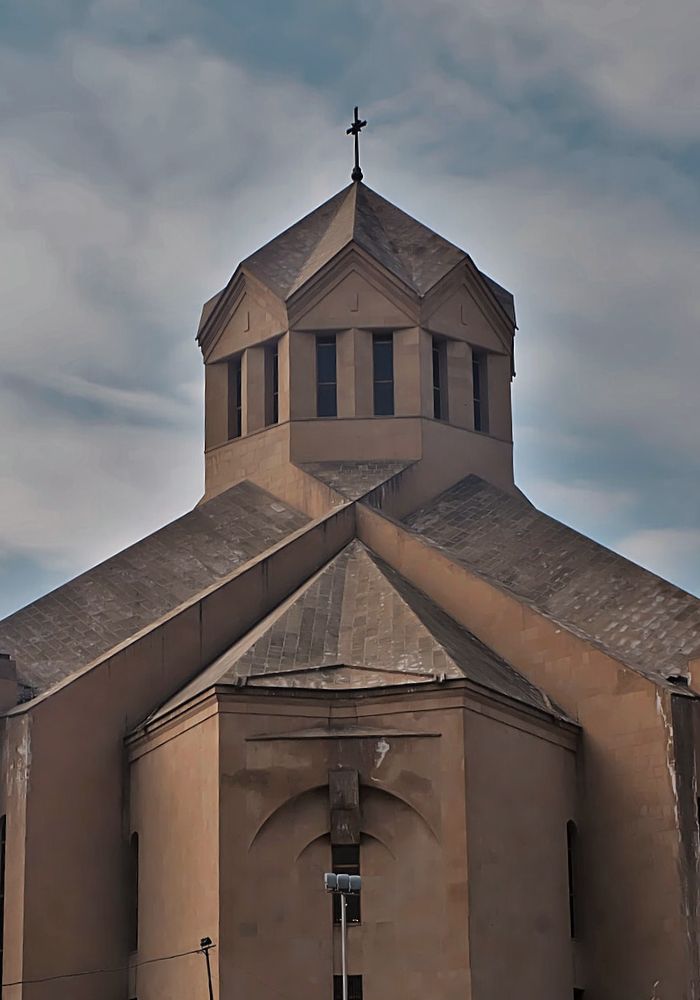 St. Gregory the Illuminator Cathedral
St. Gregory the Illuminator Cathedral is largest church in all of Armenia, and it is grand! While the decor is understated, the architecture is impressive, and typical of the Armenian style. The Cathedral is free to enter and is a worthy attraction on this Armenia itinerary.
GUM Market
Once you've taken it all in, walk less than 10 minutes over to the GUM market for a tasty dinner or snack. The GUM market (pronounced "Goom") is the place to visit if you want to try fresh local produce, spices, candies, and more.
Most food-sellers offer samples of what they are selling, so come ready to eat! Definitely try the dried and candied fruits, and the famous sujukh (a long band of walnuts dipped in grape juice – called churchkella in Georgia!)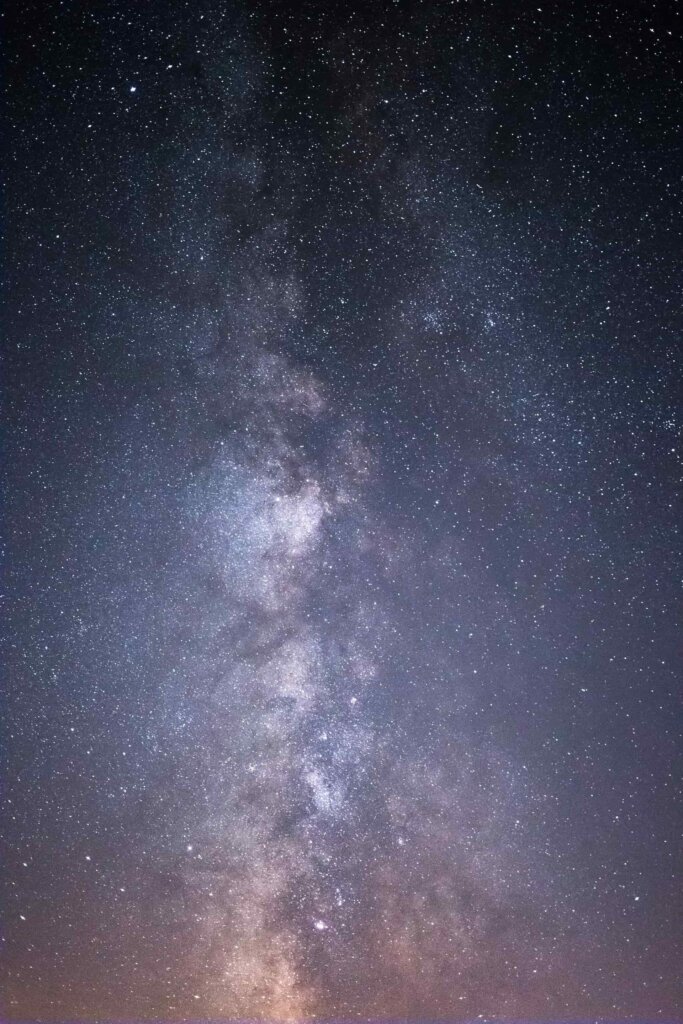 Byurakan Astrophysical Observatory
And, lastly, once nightfall sets in, plan to visit the Byurakan Astrophysical Observatory for some amazing views up in the sky. This observatory was founded in 1946, during the Soviet era, and is situated on Armenia's highest peak.
On clear nights, visitors are welcome to explore the observatory and its telescopes. I personally love how small I feel when I see how vast and endless the galaxy is.
Where to Stay in Yerevan
Yerevan has everything from budget-friendly hostels to high-end luxury. If it's your first visit to Yerevan, I highly recommend staying in the central Kentron District. From here, you are within easy walking distance of many of the top places to visit in Yerevan.
Day 3: Areni & Noravank
Begin your third day bright and early. Today's highlights will include Areni Village and Noravank Monastery.
For those self-driving, head out toward Areni. This will take just under two hours.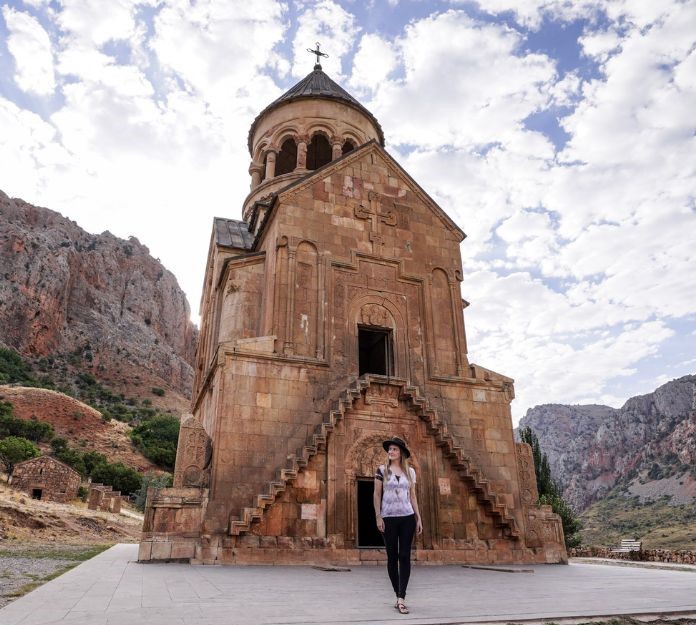 Noravank Monastery
I suggest that your first stop be Noravank Monastery so that you can catch the churches with less crowds.
Noravank is one of the sights that inspired me to visit Armenia in the first place. The unbelievable beauty of the monasteries tucked in between the brick-red cliffs seemed like something straight out of a fairy-tale. And Noravank didn't disappoint!
13th-century churches, intricate gravestone markers, a small chapel, and the ruins of a medieval academy are all found on the monastery grounds. At the time it was built, Noravank Monastery was one of the most prominent religious, political, and cultural sites in all of Armenia.
Plan to spend 1 to 2 hours exploring Noravank! To learn more about visiting the Karapet Church, the cemetery and chapel, and – most famous of all – the Surb Astvatsatsin, read all about them here.
Areni-1 Cave
Next, head toward the Areni 1 Cave, stopping at one of the cute village restaurants, like Stepanyans Gastro Yard, for lunch. They have traditional Armenian food made with fresh local produce as well as local wines.
Next up is the Areni-1 Cave, an absolute must-see! Excavations began in this cave as recently as 2007, but the objects they've found date all the way back to 5000-4000 BCE.
Inside the cave are ancient burial sites, clay pots, and many other specimens that are surprisingly preserved. The conditions of the cave are exceptionally cool and dry, creating the perfect environment to seemingly freeze time. In fact, even food remnants like barley and apricots were found!
But more on point, archaeologists have unearthed wine-making equipment that is over 6000 years old. Items such as fermentation vats, a wine press, and storage jars prove that the practice of wine making is much older than previously known.
You May Also Like: Things to Do in Areni, Armenia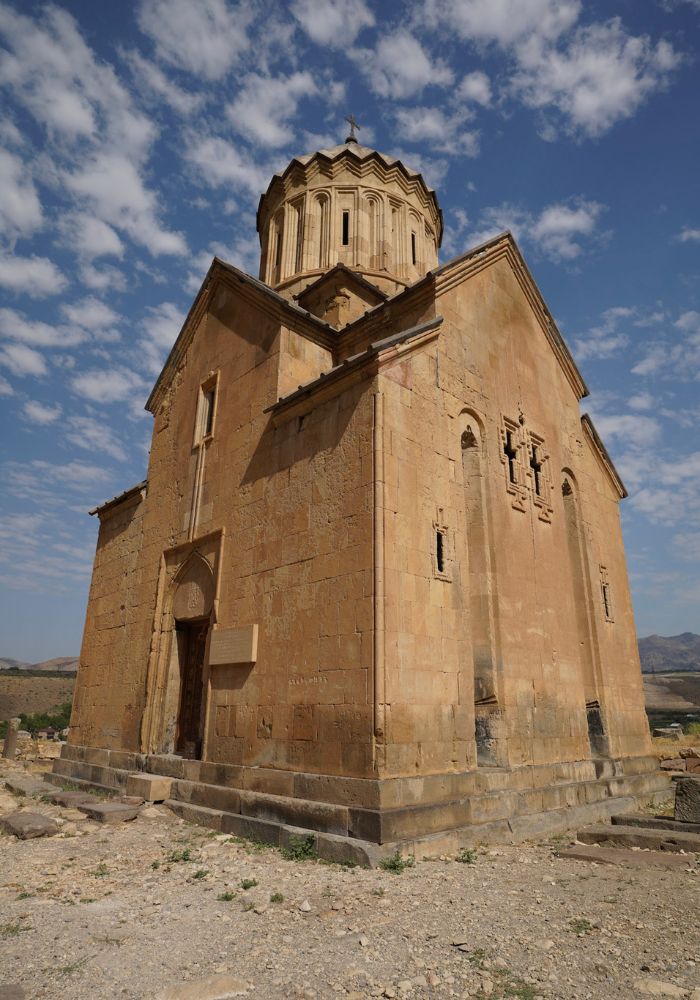 Holy Mother of God Church
On the way back toward town, make a quick stop to see the Holy Mother of God Church. While you can't go inside, the outside doors feature intricately carved designs that are believed to be created by Momik Vardpet, who is best known for his work at Noravank.
Locally called Surb Astvatsatsin, this small single-nave church dates back to the year 1321. The church atop a plateau, overlooking the village of Areni.
Ancient tombstones are scattered about on the grounds surrounding the church, in a small cemetery. It's a picturesque spot and an excellent addition to your Areni, Armenia itinerary.
Wine Tasting at Hin Areni
After spending the day exploring the cave and church, next it's finally time for some wine tasting. My top recommendation in the area is Hin Areni, which offers several different tasting options, depending on if you like whites or reds.
You will find Hin Areni side by side with the Areni Wine Factory. I observed that most groups visited Areni Wine Factory, and – during the few days I was here – it was crowded. Nobody had time to serve me a tasting.
Next door, Hin Areni was peaceful, had room to breathe, and had some of the most flavorful wines I've ever had! And I've been to Temecula, Sighnaghi, and Tuscany.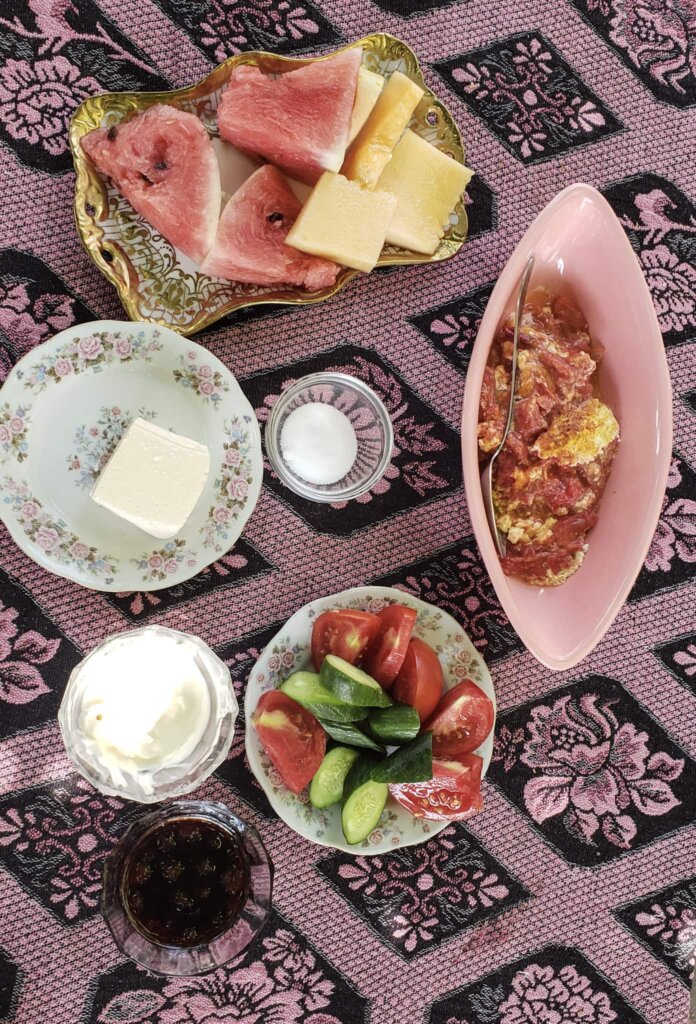 Where to Stay in Areni
There are a lot of highly rated guesthouses in Areni, but I stayed at the same guesthouse for my full visit:
Days 4: Lake Sevan & Sevanavank
The morning of Day 4, after enjoying your breakfast, it's time to drive the two hours and 15 minutes toward Lake Sevan.
Lake Sevan
This is the largest body of water in the entire Caucasus region. It's a super popular escape in the summer due to it's beaches, which are stunning!
While Armenia is a landlocked country, Lake Sevan is large enough to feel like a suitable stand-in. In the summertime, temperatures are much cooler here than Yerevan's triple digits, and in the winter, the lake is calm and quiet.
The goal of today is to relax. Explore the lake to your hearts content, but be sure to stop at Sevanavank.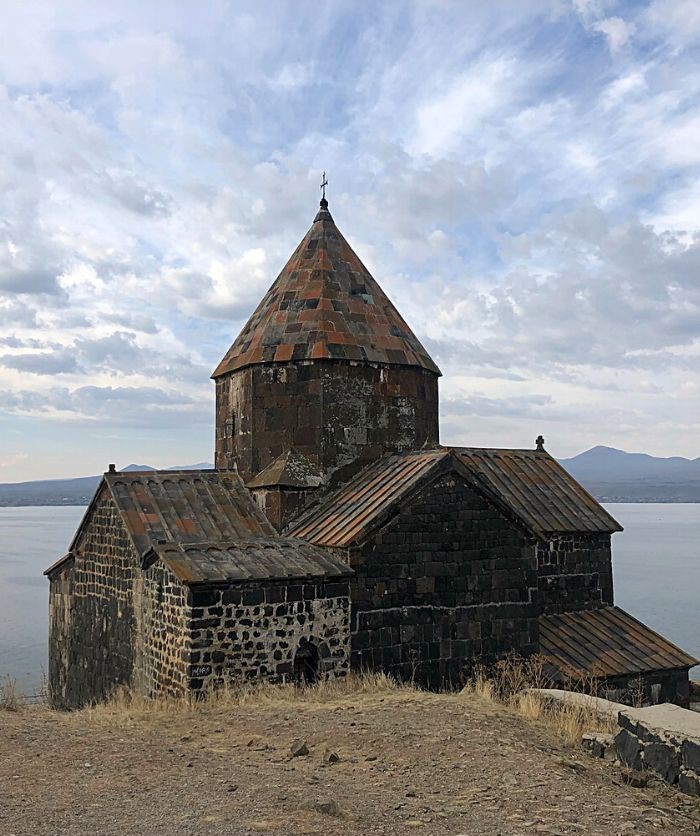 Sevanavank
Next to the water on a narrow peninsula sits the Sevanavank Monastery, which dates back to the 9th century. It's picturesque, as most of the monasteries in Armenia are, and is a stark contrast to Noravank in the mountains!
Where to Stay on Lake Sevan
Days 5-6: Gyumri
Day 1 in Gyumri
I recommend taking it slow this morning and grabbing a breakfast or brunch in one of the lakeside restaurants. Then, when you're ready to go, continue towards Gyumri for Day 5 of your Armenia itinerary.
More than 30 years after a devastating earthquake, Gyumri is still recovering and rebuilding. While to some, this may make Gyumri seem less than perfect, I find it actually makes it more resilient and bold.
Gyumri is Armenia's second-largest city, and it was recommended to me by a local. If you are driving to Gyumri from your last stop, Lake Sevan, then it will take roughly two hours and 15 minutes.
After arriving midday or at your leisure, you can start exploring. Take note of the black and terra cotta architecture seen all around the city!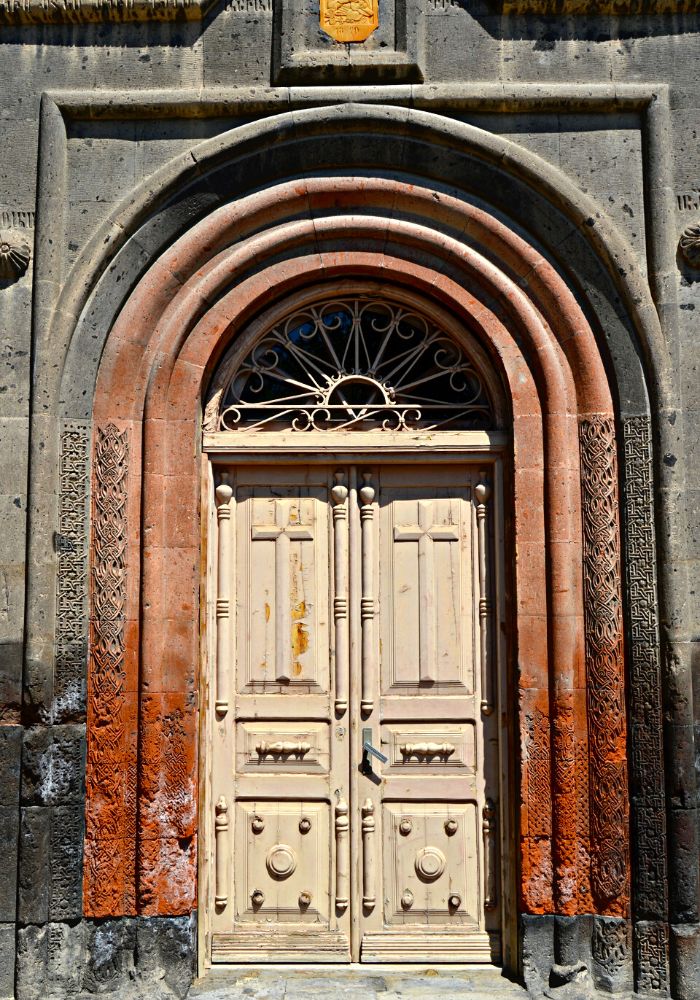 Sev Berd
Sev Berd, or the Black Fortress, is a massive Russian Imperial fortress that has sat empty and abandoned for years. The gargantuan circular building was built between 1834 and 1847 after the Russo-Turkish War.
Make this your first stop as you will get excellent views of the city below! It will make you appreciate each stop later.
Mother Armenia
on your way back down, the next stop is one of the symbols of the city. Gyumri's Mother Armenia statue is not too far from the Black Fortress, slightly on the outskirts of Gyumri.
Not quite as large or looming as Yerevan's statue, she is still worth a visit! Especially if you've already seen the more well-known version. If you visit the two biggest cities in Armenia on this itinerary, why not compare one of the major symbols of the country?
Tonight you will check into your hotel of choice (recommended options are below) and enjoy a nice dinner nearby. Most of your exploring will take place after a good night's sleep.
Day 2 in Gyumri
Freedom Square
Your second day in Gyumri will begin at an important spot in the city called Freedom Square.
Known as Vartanants Square to the locals, this central point in Gyumri is home to several iconic churches as well as City Hall. The square first opened in 1930 and is still an important part of the city.
Stroll around, particularly in summer, and take in the bustling local life.
Yot Verk Church
Though the smaller of the two churches that sit on Vartanants Square (mentioned above), Yot Verk was my most favorite of all. It is a must see.
The church sustained major damage from the earthquake in 1988, and two huge stone steeples can still be seen on the grass today.
Inside, there are a total of five different altars for various religious communities. The main altar was built for the Armenian Apostolic church.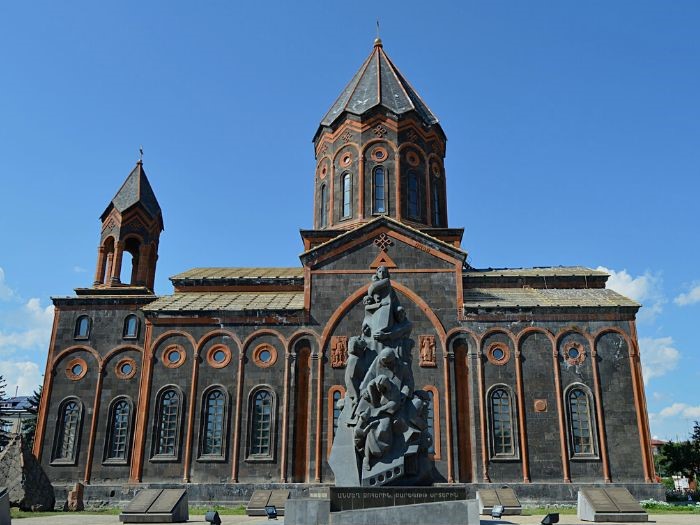 Holy Saviour's Church
Also affected by the 1988 earthquake, Holy Sviour's Church was built in 1858.
When Armenia was under Soviet rule, the church was confiscated by the government and the belfry was destroyed (and ater rebuilt.)
Holy Saviour's Church is located on the south side of Vartanants Square.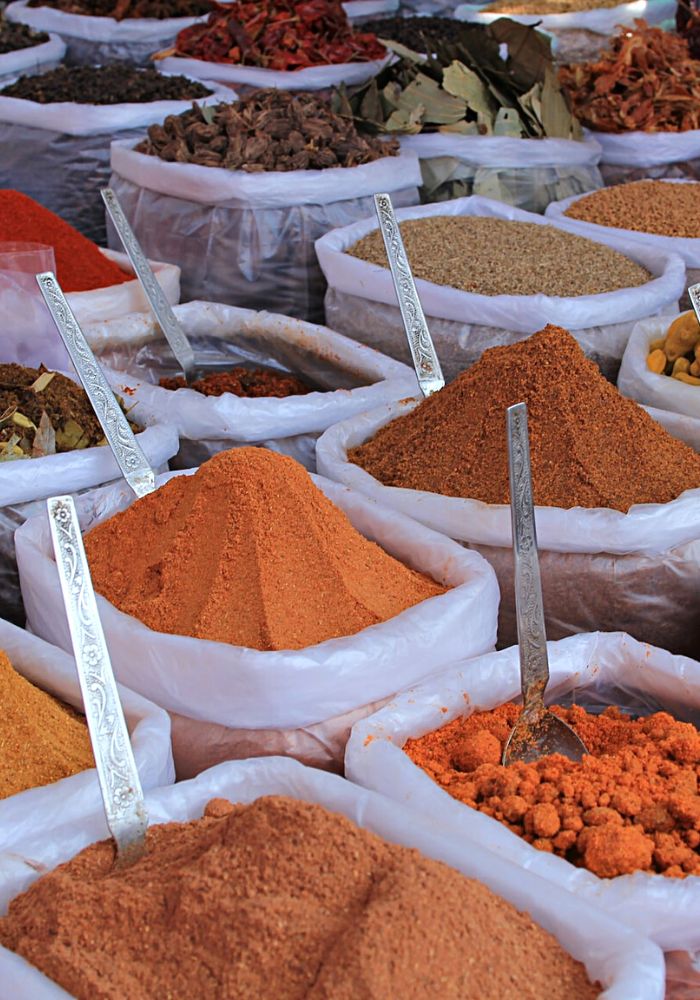 Gyumri Market (Gyumri Shuka)
Gyumri Shuka is the place to go for local produce. This is where you'll grab your lunch today, or at the very least some snacks. Depending on the season, you can find everything from peaches, apricots, and cherries to apples, nuts, and figs. You can also find loads of spices!
Stroll the Kumayri Historic District
Spend some time walking around the Kumayri Historic District after the market. One of my favorite things to do in a new city is simply walk and get to know the streets and alleys, the buildings and shops. Duck into the supermarkets and say hello to the street vendors.
Observe all of the remaining damage from the 1988 earthquake – some of it more devastating than you might expect. And play this part of the day by ear.
The Ani Overlook
If you are up for it, the Ani Overlook is a roughly 40 minute drive from central Gyumri. It's one of the most spectacular views in the entire country, looking out over the border into Turkey.
Enjoy a Delicious gyumri dinner
Ani Restaurant
Ani offers traditional Gyumretsi cuisine at this family friendly restaurant.
Cherkezi Dzor
Though as a vegetarian I did not dine here, this seafood restaurant prepares meals in a traditional Armenian clay oven.
Where to Stay in Gyumri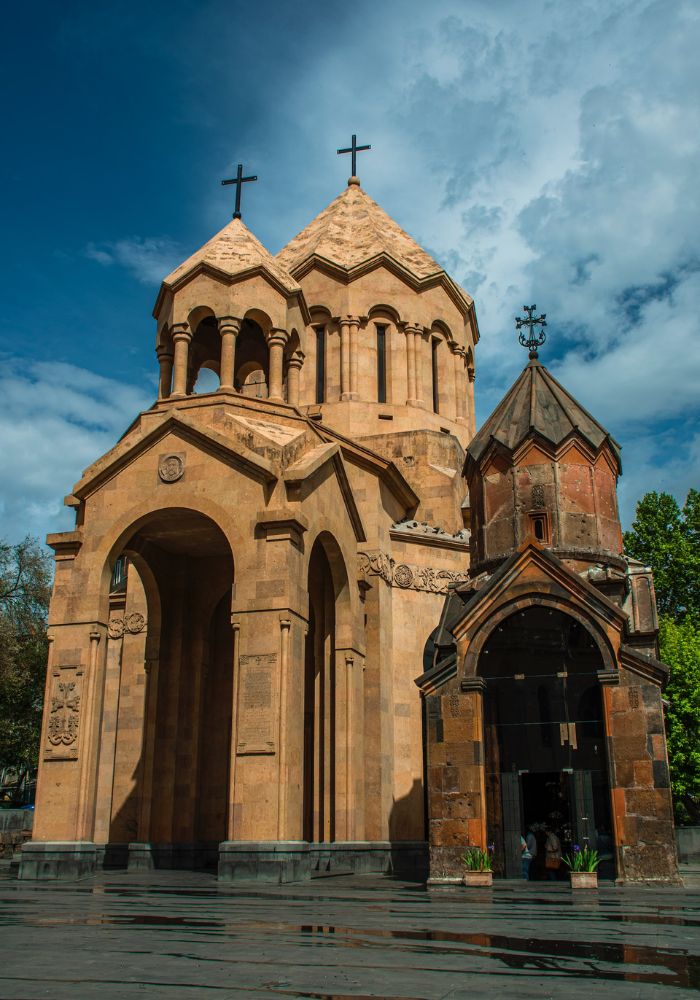 Day 7: Back to Yerevan
On the last day of your voyage, it's time for you to end your itinerary back in Yerevan, Armenia.
I typically like to leave my final day wide open, and I suggest that you do the same. This is so that you can plug in any sights that you missed the first time around, or head back to any places you would like to explore further.
If you need more inspiration for your final day, remember to check out my post on things to do in Yerevan.
And today concludes your one week Armenia itinerary! I hope you hved as great of a time as I did!
Looking for More to Do in Armenia? Check Out These Tours.
The Best of Yerevan City: Private Walking Tour
Lake Sevan & Dilijan Full Day Tour from Yerevan
Khor Virap, Noravank , and Areni Full Day Tour from Yerevan
From Yerevan: Group Tour to Tatev Cable Car and Areni Winery
Evening Walking Group Tour: Explore City Center of Yerevan
From Yerevan: Gyumri City and Harichavank Day Trip
Yerevan: Museums, Tours, Activities & Discount City Card
Pin Me for Later!
***
And that does it! You've just completed the itinerary I personally recommend for your first Armenia trip. Please let me know below – which stop are you most excited for?