Planning a trip to UAE, but not sure how to dress in Dubai? You've come to the right place! Here all all the details on what to wear in Dubai in the United Arab Emirates, on this Ultimate Dubai Packing List for Women.
Pin Me for Later!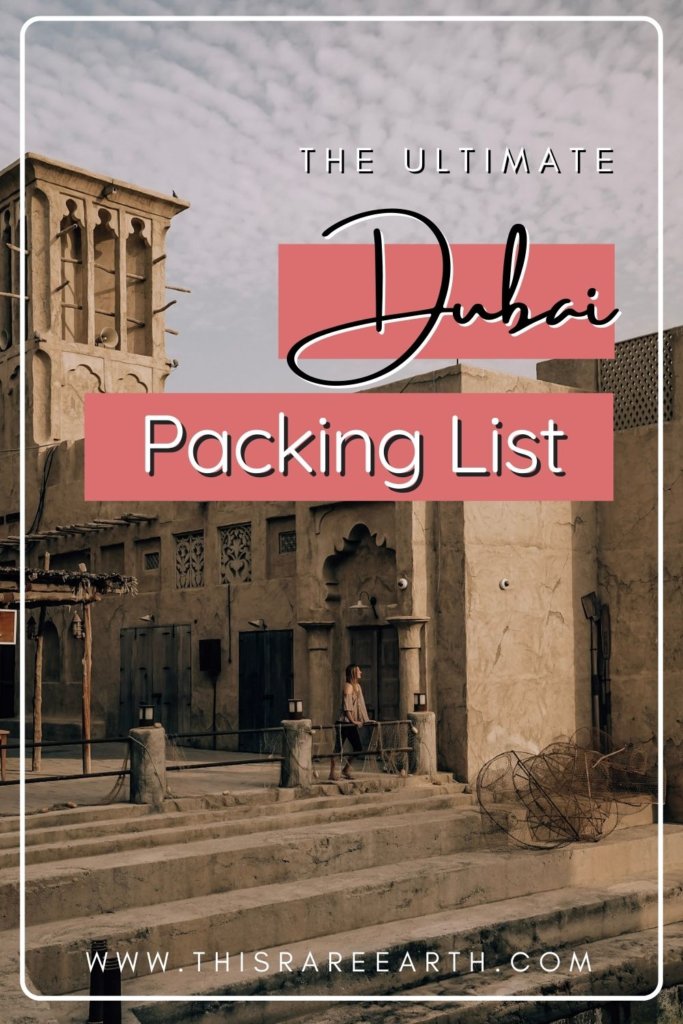 The United Arab Emirates is a fascinating place.
I originally traveled here due to a fascination I have with deserts. The Arabian Desert, to be exact. And, I can tell you that a trip deep into the Empty Quarter does not disappoint! The fiery sun setting atop the rolling orange dunes is a sight you will never forget.
In contrast, the city of Dubai is known for being vibrant, decadent, flashy and modern. Record-breaking skyscrapers and hotels dripping in luxury are some of it's claims to fame, all constructed after a massive oil boom not so long ago.
However, old souks, rustic camel farms, and modest neighborhoods are just minutes away from the heart of the city. You can still find small pockets of traditional Dubai interspersed throughout.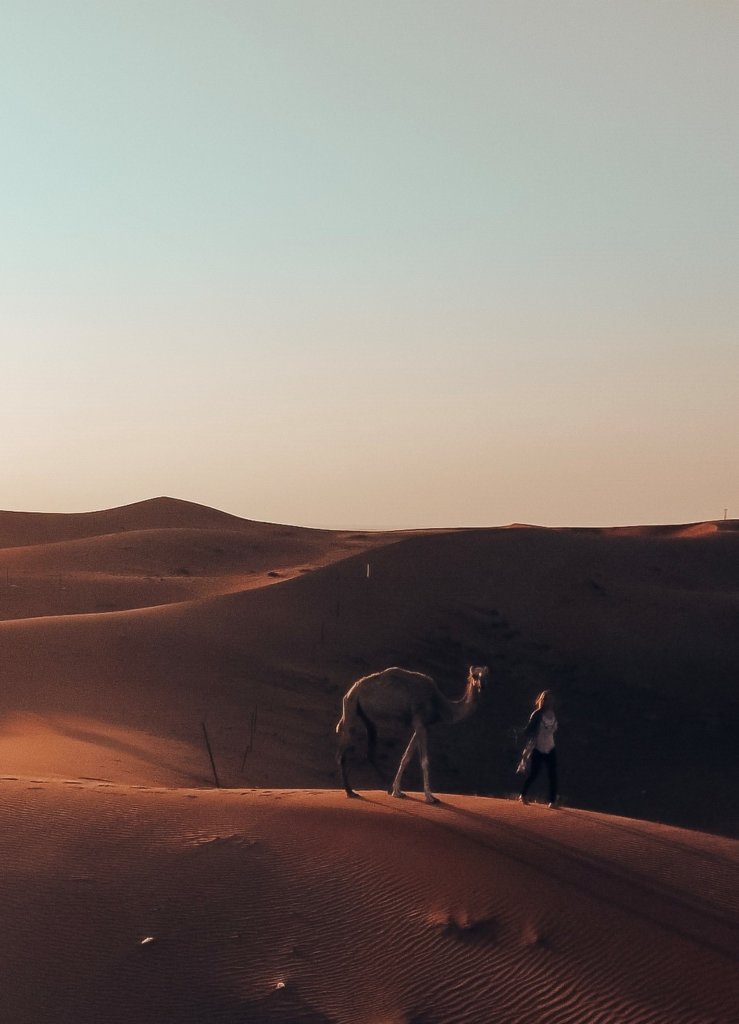 Dubai is a city of duality, combining deep Muslim roots and values with glittering modernity that is honestly hard to comprehend. Because of this contrast, you will see a lot of variation in the way that females dress.
Local women often wear a long black robe called an abaya and a head covering called a hijab.  Emirati men wear a long white robe called a kandoura. 
From tourists, you will see everything from the full burka, covering the entire female body except for the eyes, to women showing off bare midriffs and cleavage. This mixed messaging makes it confusing for women to know what to wear in Dubai. Luckily, I'm here to help.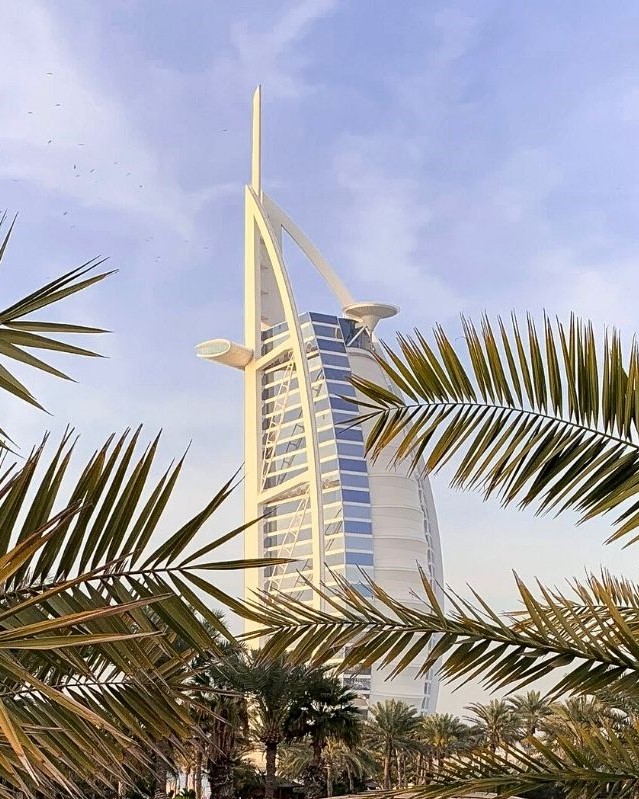 What To Wear in Dubai, United Arab Emirates
The first thing to know (which you are probably already aware of) is that Middle Eastern countries tend to dress conservatively.
So while you may be able to get away with skimpy attire, especially inside of hotels, I would strongly discourage it. The culture is deeply religious regardless of the expat population, and I always think it best to respect the local customs. After all, you are a guest!
I am going to list ten items that I personally recommend for your Dubai packing list, that I personally bring each and every time I travel here. These are the tried and true items that I find to be the perfect balance between comfort and modesty.
Here is exactly what to wear in Dubai, any month of the year!
1. Long Pants
I typically pack three pairs of long pants- one for the plane ride, to be washed and reused, and two fresh pairs for arrival.
The first pair I recommend is a pair of comfy sweats for the flight. These can also be reused in the cold air-conditioned hotel rooms. If you've ever flown those long overnight flights, you know that it can get very cold up in the sky. You will not regret having these.
The second pair pants that I recommend to bring is a pair of thick black leggings. These leggings are sturdy and soft, with a thick high waistband.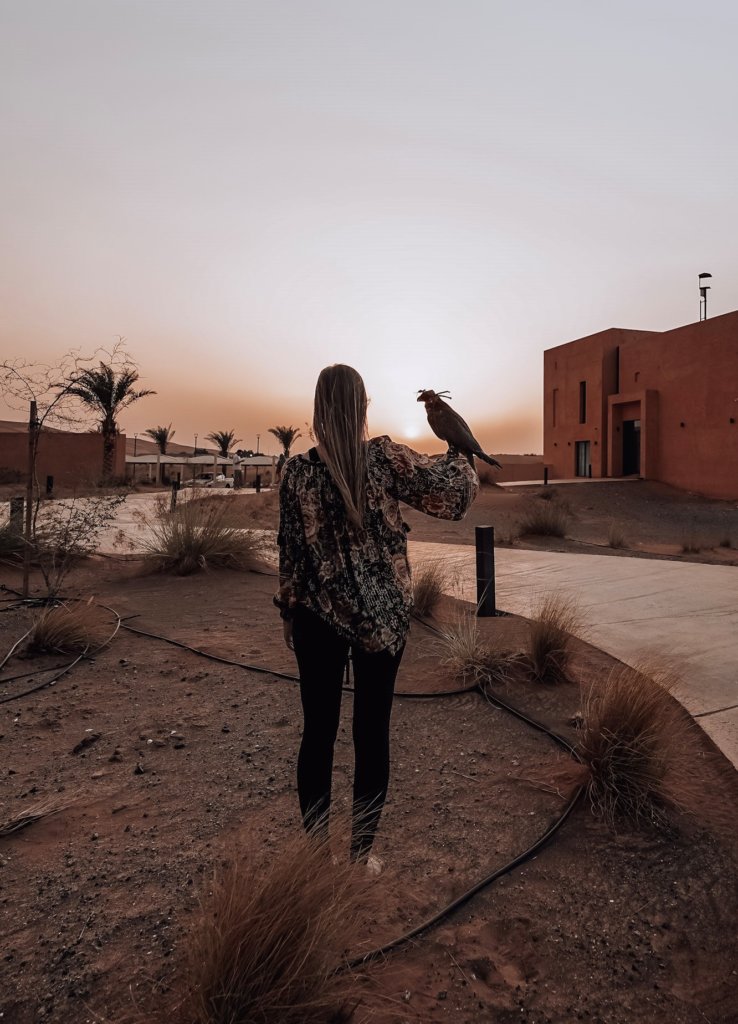 My rule of thumb for wearing tight leggings in a conservative country is to be sure to pair it with a long and loose top that covers your hips, which I'll list in detail below. I also like to pack these because they double up as workout pants for running, using a hotel gym, or doing yoga.
The third and last pair of pants I always bring is a pair of long, loose flowy palazzo pants. This type of pant is great for when you plan to visit mosques all day, or just want to be more modest in public.
They are also perfect for the high temperatures you can encounter all year round, and especially in the summer. Not to mention they are super comfy to lounge in as well!
2. Tank Top and Kimono Combo
Like I said, it can be hot hot hot in Dubai! One thing I pack and wear on every single trip to Dubai, for both desert and city alike- is a tank top and kimono combo. The tank can be any old tank you already own; here is an option that I like.
For the kimono, I highly recommend a loose, dark color that is not too transparent. If it is long enough, this is great to pair with the leggings, as it will cover your hips and butt in loose fabric, while still remaining cool and light.
This piece of clothing is absolutely essential on every middle east trip that I take! It keeps you modestly dressed but also keeps you cool in the sometimes oppressive hear.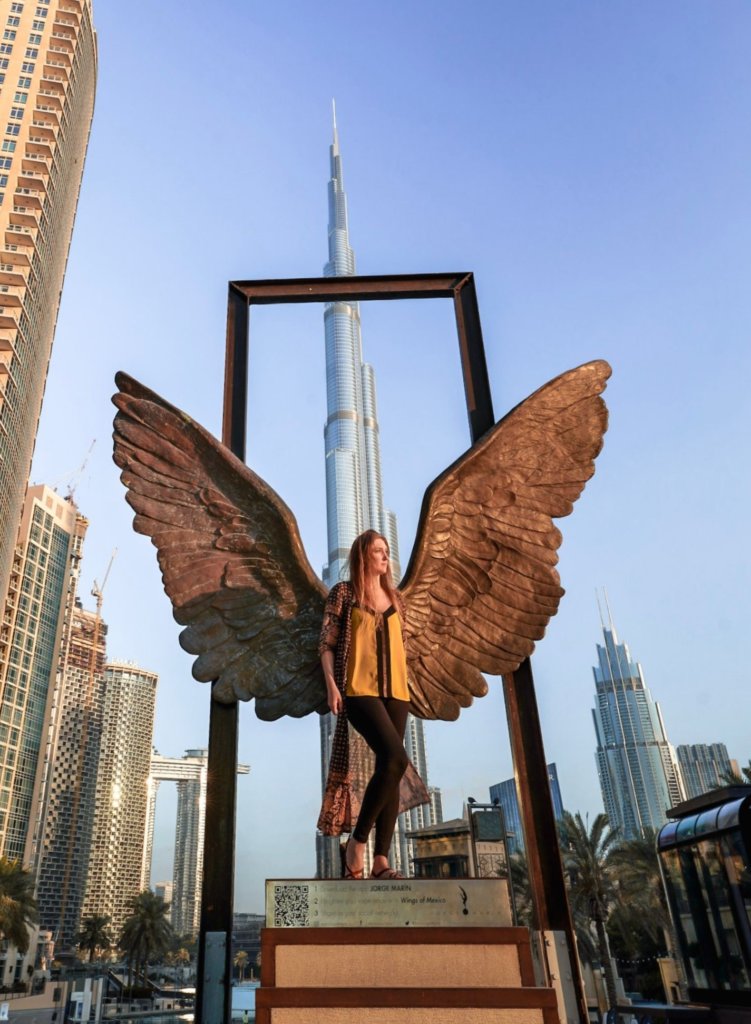 3. Long Maxi Skirt
Very important note for this Dubai packing item, I recommend to wear skirts in the city and in the moques rather than on a desert safari. That is because you may be climbing up and down dunes, and a long skirt is just not ideal for this.
Use the pants listed above for your safari. But, for your days exploring mosques or Old Dubai, this skirt is a perfect choice.
4. Loose Short Sleeve T-Shirts
I recommend packing two loose, short sleeve t-shirts for your trip. Since showing your shoulders is often a "No" (and you probably want some variation other than your kimono every day), a couple of t-shifts are a great Dubai wardrobe option.
These are good to pair with your wide leg palazzo pants. They can work with leggings, if loose or long enough.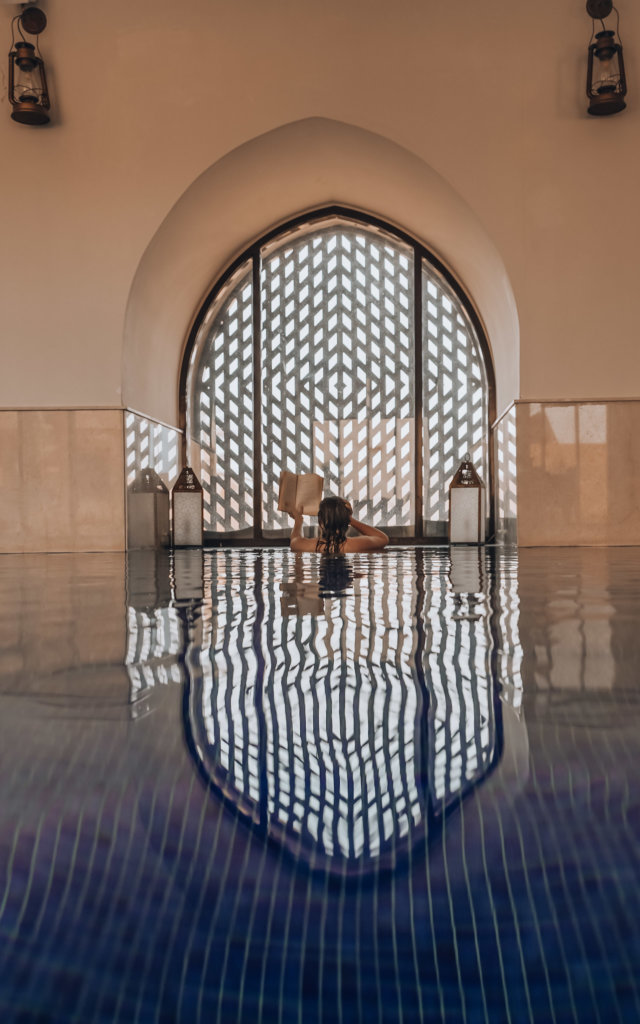 5. Bathing Suit
I often stay for days in the incredible hotels built in the middle of the desert, which I highly recommend!
After driving on and climbing the dunes all day, you will definitely want to cool off in the swimming pools! Especially in the summer months, having a pool nearby is a luxury.
I find that in hotel swimming pools, bikinis are fairly common. But on public beaches like Umm Suqeim Beach in Dubai, where the Burj al Arab sits, you may be more comfortable in a one-piece bathing suit. It's up to you, but know that you may get some stares.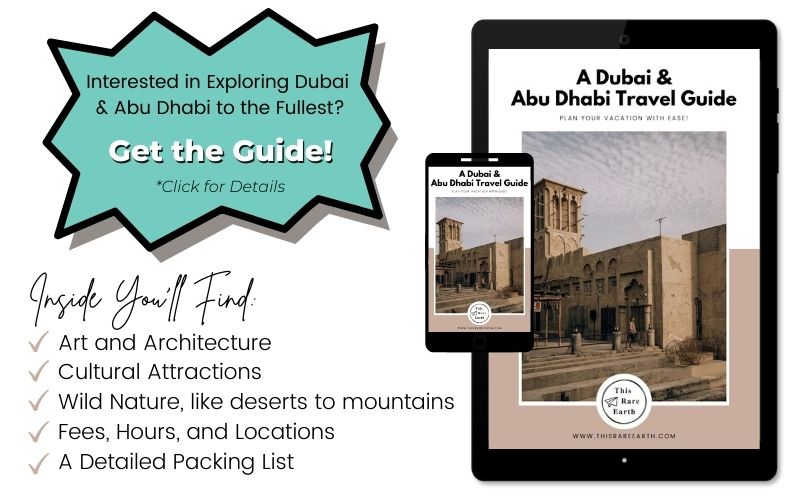 6. Lightweight Long Sweater
I am also a fan of packing a long black (but very thin) sweater. This, much like the kimono, is great to throw over your t-shirt or tank top to create modesty while staying cool.
These sweaters are a great option to have on hand year round. I have worn my black lightweight sweater in both the city and the desert.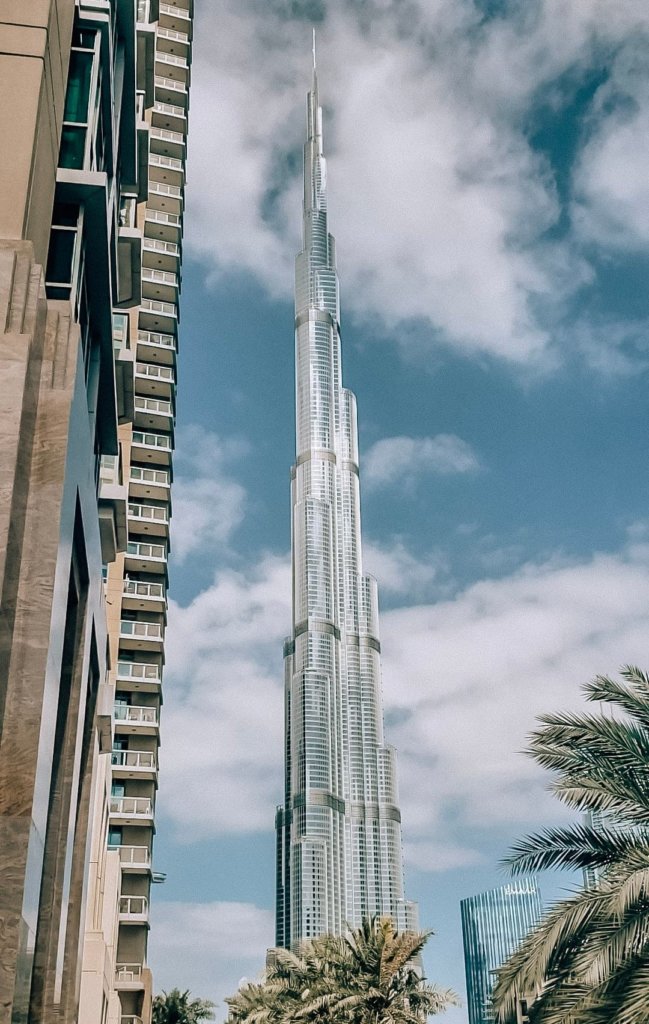 7. Scarves- Lots of Them!
Anyone who knows me will tell you that scarves are a staple in my wardrobe, in both my home country and abroad. These are so useful for both everyday wear around your neck, or for draping over your head to enter the mosques.
I personally love the sheer lightweight scarves like this for the Middle East, as they are not so hot and heavy on your skin. (I have the dark green option and I love it).
These can be worn both in the city and in the desert. You may even choose to bring one scarf from home and plan to buy another one in Dubai – there are plenty of beautiful options to choose from.
8. Flip Flops and Sandals
I always bring a pair of flip flops for the flights (again, overnight flights– who can be comfortable in tight closed toe shoes all night?!?) and also use them for the pool or beach. Who am I kidding, I sometimes wear them around Dubai, in the desert, and on safari, too!
However I do recommend also packing a nice but casual pair of open toe sandals for any events, malls, or dinners you may attend.
If you have any hikes or wadis on your itinerary, you may even want to pack a pair of rugged trekking sandals. These exact shoes have gotten me across several continents and countless countries- from mountains in Oman to hiking in Bali – and are still going strong!
9. Closed Toe Shoes
You can pack any pair of closed toe shoes you have at home, such as tennis shoes or even ankle booties for the fashionable.
I typically pack carry-on only, so space is a valuable commodity and I choose my items wisely. Depending on the season, and the activities I plan to do, only one of these will make the cut.
10. Sunglasses and Hat
The Arabian Desert is one of the hottest places in the world. Don't forget to pack both sunglasses and a hat to wear on both your desert safari as well as in the city. This hat pictured in many of the photos above is perfect, as it provides tons of shade and is foldable for packing.
Your eyes and skin will thank me- the sun is no joke there.
***
And there you have it! These are my top ten items to pack for Dubai. These items will have you feeling prepared, respectful, and not without options.
Having spent many months in the country over the past seven years, primarily in the UAE as a solo female, I can confidently say that these items will get you through your trip!
The bottom line: light, loose clothing that is both modest and comfortable will work for everyone!
Pin Me for Later!