Ten Things To Know Before Going To Bali
Pin Me for Later!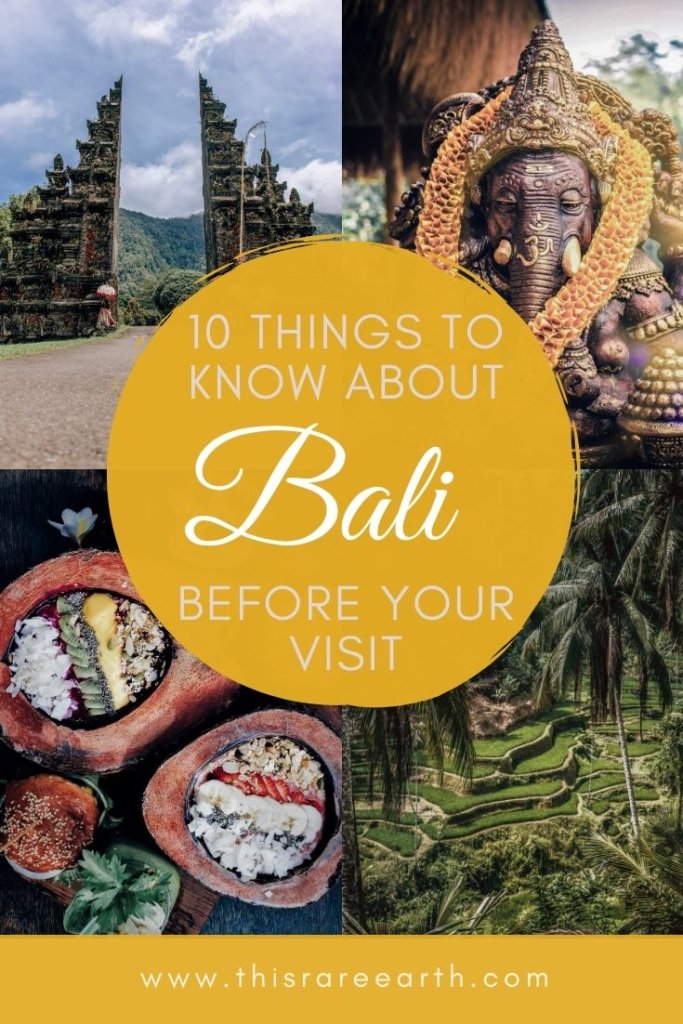 All of the rumors are true. Bali is an absolute paradise.
The island is completely packed with lush green nature, tasty plant-based cuisine, stunning ocean views, remarkable temples and cultural celebrations. Though a fairly small island, there is so much to discover here.
Like most faraway destinations, the landscape, customs, and language are probably quite different from where you live. And while Bali is absolutely a tourist-friendly place, I have compiled a list of ten things to know before going to Bali that will help you to transition to vacation-mode on this island, seamlessly.
So let's get to it!
Ten Things To Know Before Going To Bali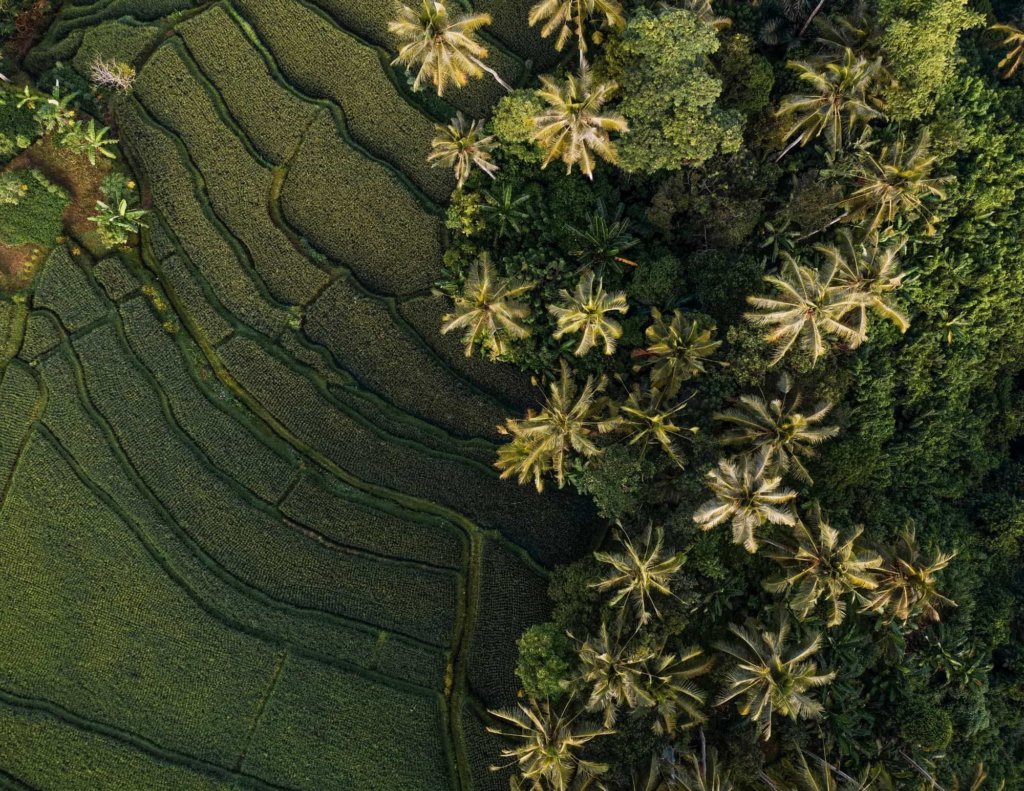 Climate & Weather in Bali (When to Go!)
Bali, Indonesia sits close to the equator and has a tropical climate. The heat and humidity can be intense depending on when you visit!
In general, Southeast Asia has a wet season and a dry season, and Bali is no exception. Bali's wet season runs from October to April and the dry season runs from May to September. The average temperature in Bali year round is 80ºF (26.7ºC).
The dry season is generally the most popular time to visit. This is partially due to summer vacations and partially because of the preferred drier weather. However, I've been to this region many different months throughout the years, and honestly it's worth a visit whenever you can get the time off.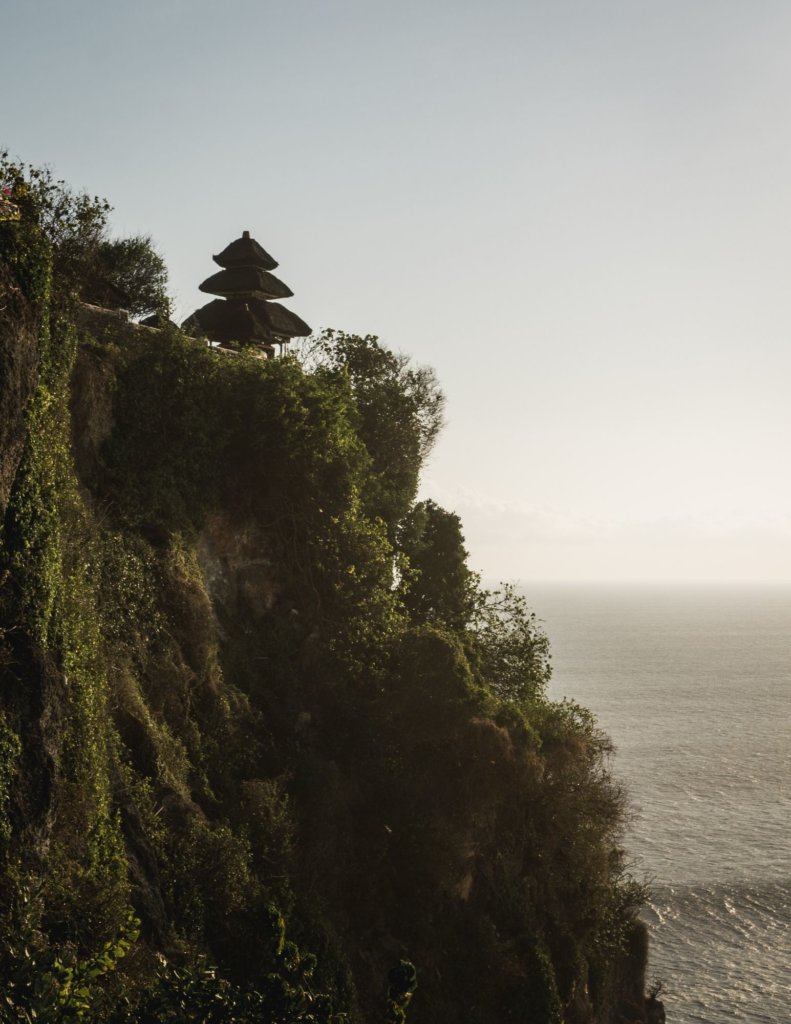 In my experience, during the wet season, the rain does not typically last all day. Usually the sun makes an appearance after morning or afternoon showers. However, there is definitely more humidity to deal with during the rainy season.
One of my favorite tactics to use all around the world is to travel during the shoulder season whenever possible. In doing this, you will typically save money on accommodation and avoid the worst of the crowds!
Language in Bali
The main languages spoken in Bali are Balinese, Indonesian, and English. The island of Bali does in fact have it's own unique language separate from the rest of Indonesia, but Indonesian is commonly used as well.
As I mentioned earlier, Bali is an incredibly tourist-friendly destination. English is widely spoken, particularly by those who work in the tourism industry. Restaurants regularly have English menus and hotels and guesthouses will have staff who can communicate with you.
Regardless, it's not a bad idea to learn a few basic phrases before your visit.
Good Morning: Selamat Pagi
Good Afternoon: Selamat Siang
Good Evening: Selamat Malam
Welcome: Selamat Datang
I don't understand: Saya Tidak Mengerti
Do you speak English? Bisa Bicara Bahasa Inggris?
I need your help: Butuh Bantuan Anda.
Thank you: Terima Kasih.
Yes: Ya
No: Tidak
How Much: Berapa?
Currency in Bali
One of the most important things to know before visiting Bali is all about the currency!
The currency in Bali is the Indonesian Rupiah. At the time of writing, 1 Indonesian Rupiah is equal to $0.000071 USD. The best way to obtain Rupiah is through ATM withdrawal. The ATM's will generally give you a better conversion rate than currency exchange kiosks, and ATM's are readily available around the island.
If you enjoy the smaller hole-in-the-wall type restaurants and shops like I do, then cash is necessary. For hotels, activities, and larger food establishments including larger grocery stores, credit and debit cards will be accepted. If you're looking for tips on keeping money safe while abroad, be sure to read this article before you go.
Depending on your taste in activities and food, I'd recommend budgeting around $20 – $60 USD/day per person (though of course it can be much higher if you travel luxuriously).
Due to the value of the Rupiah, the cost of small items will be in the thousands. Don't let this scare you! 20,000 Rupiah is under $1.50 USD. On price tags, this will typically be abbreviated as '20 Rp'.
'20 Rp,' will mean 20,000; '50 Rp,' will mean 50,000, and so on.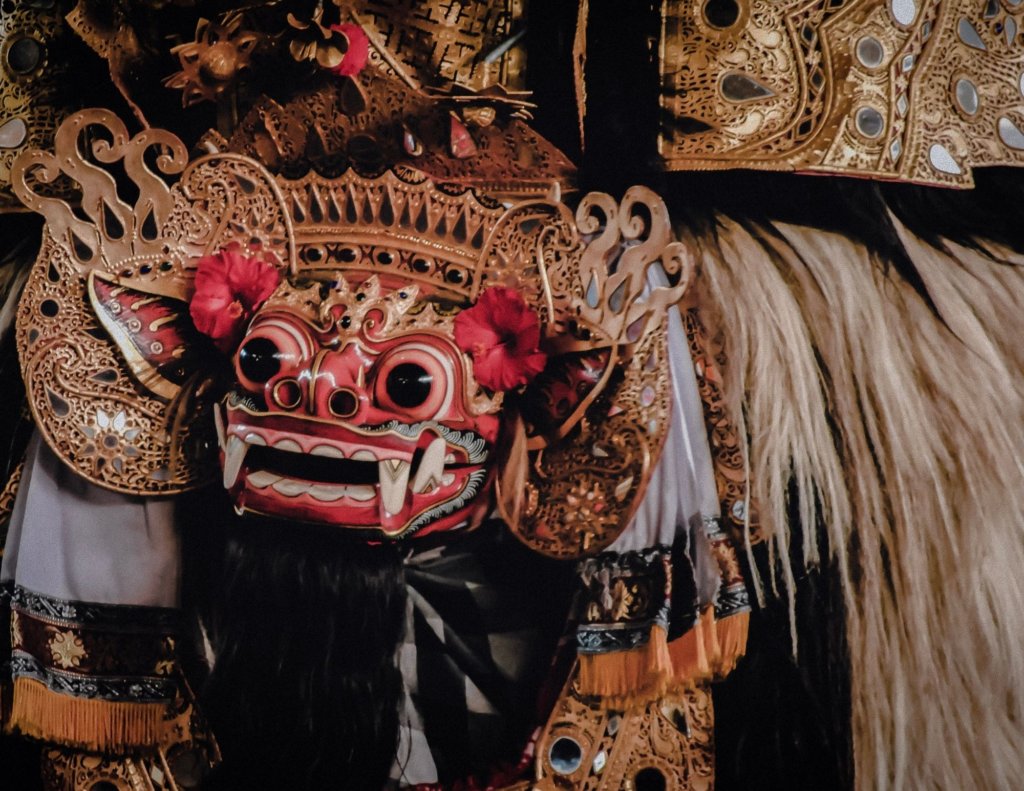 What to Wear and What to Pack for Bali
Next on the list of important things to know before going to Bali is all about what to wear. We've already covered that the climate is tropical and the weather is humid. So, you want to be sure to pack appropriately and comfortably.
I generally prefer loose and flowy clothing in Southeast Asia, and Bali is no exception. Lightweight fabrics that let you breathe are ideal. A casual style is acceptable just about everywhere, but there are a few things to be aware of.
Balinese temples and religious sites will require you to cover your knees and shoulders most of the time. I prefer to wear long flowy skirts and bring a lightweight kimono for just this occasion, to throw over my tank top. If you don't have appropriate attire, you can usually borrow a sarong on-site.
If you are lucky enough to be invited into a local's home, be sure to remove your shoes before entering. Sandals, flip flops, or other shoes that are easily-removable are ideal.

How To Get Around Bali – Transportation
My favorite way to get around all of Southeast Asia is definitely by scooter or motorbike! I love the freedom to explore and stop wherever my heart desires.
When renting a scooter, don't be afraid to haggle. Depending on how long you plan to rent (and depending on your haggling skills), you can get one for anywhere between $3-$7 USD per day. Helmets are required.
Bali does not allow Uber or Lyft to operate. There is, however, a ride-hailing app called Grab that is used all around Southeast Asia. While I've not used Grab in Bali, I have used it in Malaysia and found it to be cheap and secure. Grab will also deliver food just like Uber Eats. If you aren't able to access data on your phone, taxis are plentiful and cheap.
Hiring a private driver for the day might be a good option if you want to see a lot within a short timeframe, and don't want to continually hail taxis or use Grab. The cost will again somewhat depend on your haggling skills, OR, alternately, you can hire a private or group tour through Viator, below.
Public Transportation like buses and shuttles are cheap. This is a great option if you are on a strict budget or aren't comfortable renting a scooter. Click Here to see the full list of bus routes.
You will hear lots of horns honking on the roads, but this is not meant in an unfriendly way. This is meant to warn others on the road when going around a bend or coming up alongside another driver.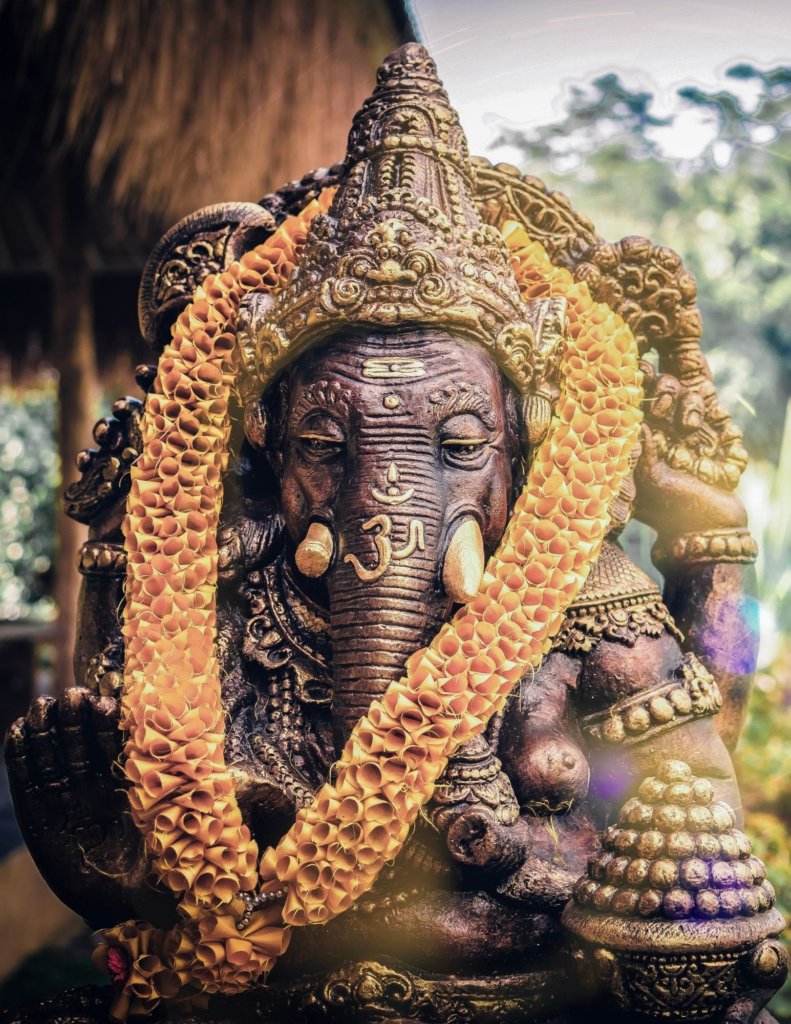 Religion in Bali
You may or may not know, Indonesia holds the largest Muslim population in the world. I'll be honest, this surprised me! After all of my travel around the Middle East, I wouldn't have guessed this.
Bali itself is the only Indonesian island that follows a Hindu culture and belief system. So, if you are first visiting Jakarta and then headed to Bali, you will see a stark contrast.
All over Bali, colorful temples and holy sites are proudly displayed, both in private homes and for public ceremonies. Balinese Hindus worship a wide range of gods and goddesses, such as Brahma, Vishnu, and Shiva.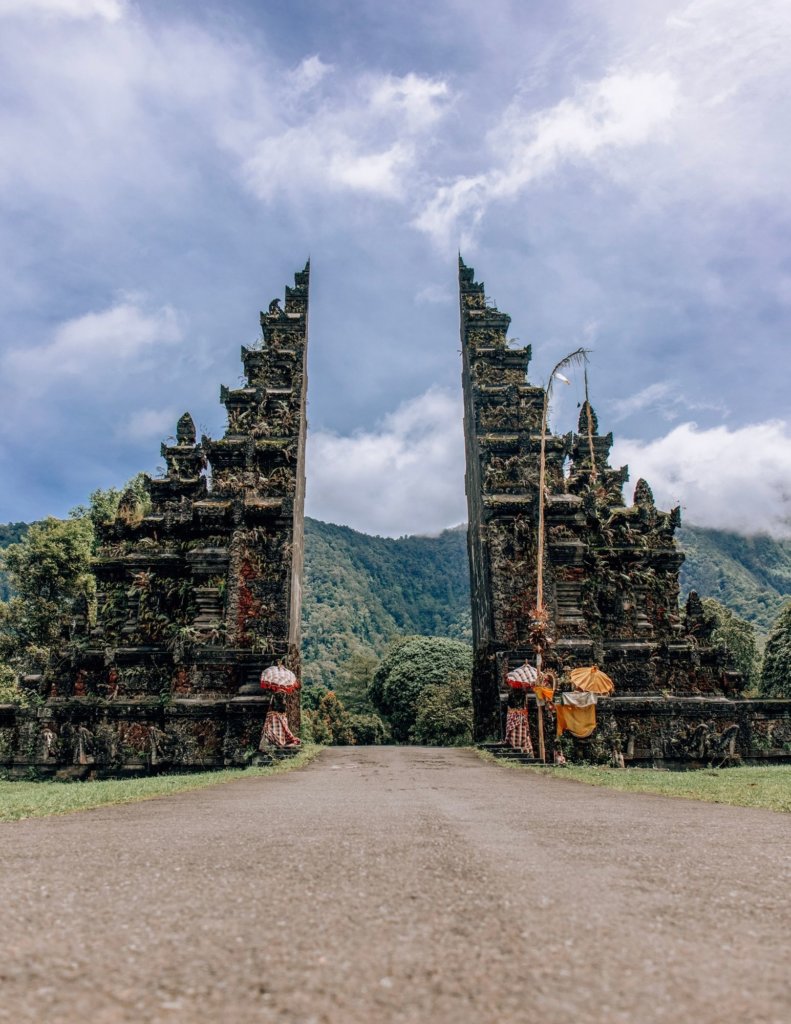 Culture and Etiquette
Bali is really the epitome of "Island Life" in many ways. The locals are incredibly laid-back, friendly and welcoming. You will instantly feel the warmth when entering your guesthouse or restaurants.
Anger, complaints, and confrontation are few and far between, culturally. You will make friends fast in Bali simply by being kind friendly. I found locals to be overwhelmingly kind in most instances. It was easy to get to know families and individuals along the way.
A few things to know before going to Bali that visitors should avoid: Public anger. Pointing (it's considered disrespectful). Keeping shoes on in someone's home. Flaunting wealth.
Food! (And Tipping) in Bali
Bali has mastered the preparation and presentation of healthy and plant-based food options impeccably. This is one of the best places for vegans and vegetarians to travel, with endless options all around the island (and especially near Ubud and the surrounding areas).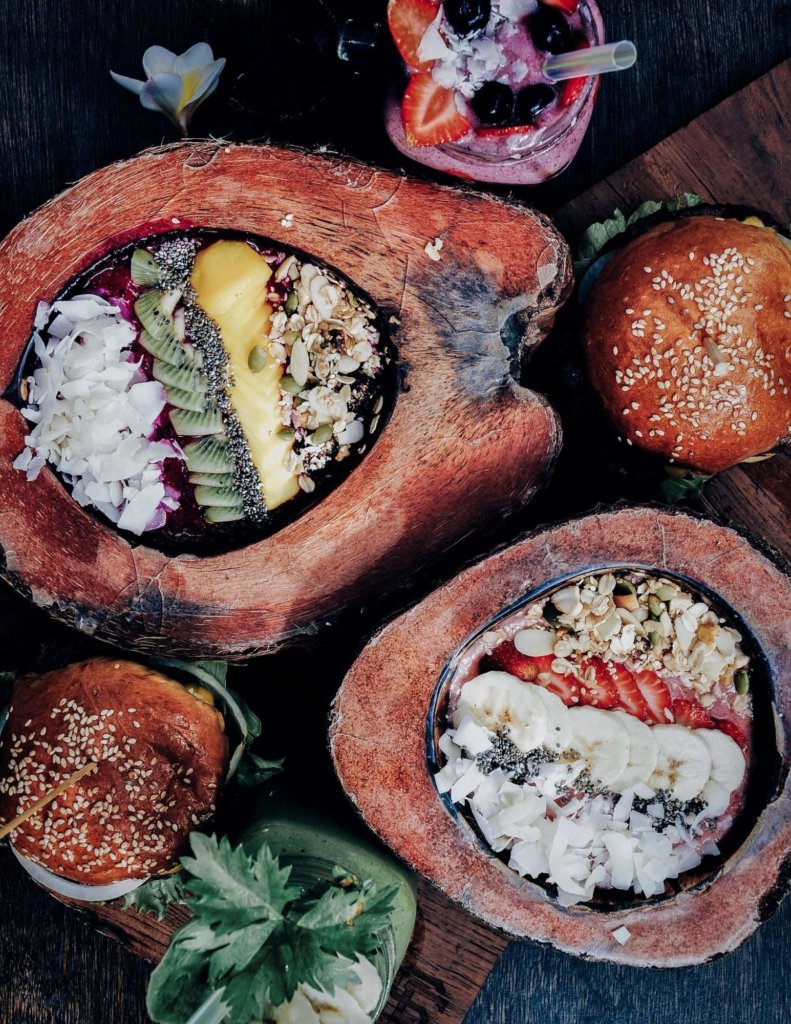 Menus will regularly be in English in many parts of Bali. Tipping is not necessary, but as tourism is now a huge industry here, it is becoming more common. In my experience, only the more fancy or tourist-centered restaurants tend to expect tips.
When I travel, I typically prefer the small, family owned, road-side food stalls that give a real taste of the local cuisine. These can be found all around Bali and they are known as "warungs". You can find warungs all over the island, especially if you travel by scooter.
Common Balinese flavors are curries, spices, chiles, coconut and coconut milk, veggies, and often seafood. I definitely ate well is Bali, whether it was vegan or local cuisine, as well as had my fill of exotic fruits on the island.
The Geography of Bali
One of the things to know before going to Bali, particularly if you will be renting a motorbike, is the geography and landscape of the island. You might be surprised to know that there is a lot of diversity on this relatively small island.
You can find everything here from volcanic mountains to lush green rice terraces to tall and beautiful waterfalls to golden sand beaches. Roads run the gamut of varying conditions. Some roads are paved smooth, some have cracks and potholes, and others are simple dirt paths.
The island of Bali is divided into eight districts and one city: Jembrana, Tabanan, Badung, Gianyar, Karangasem, Klungkung, Bangli, Buleleng, and the city of Denpasar (which is where you will find the international airport). Tourists are typically more centered in the south, but traveling north and seeing the "true" way of life is wonderful.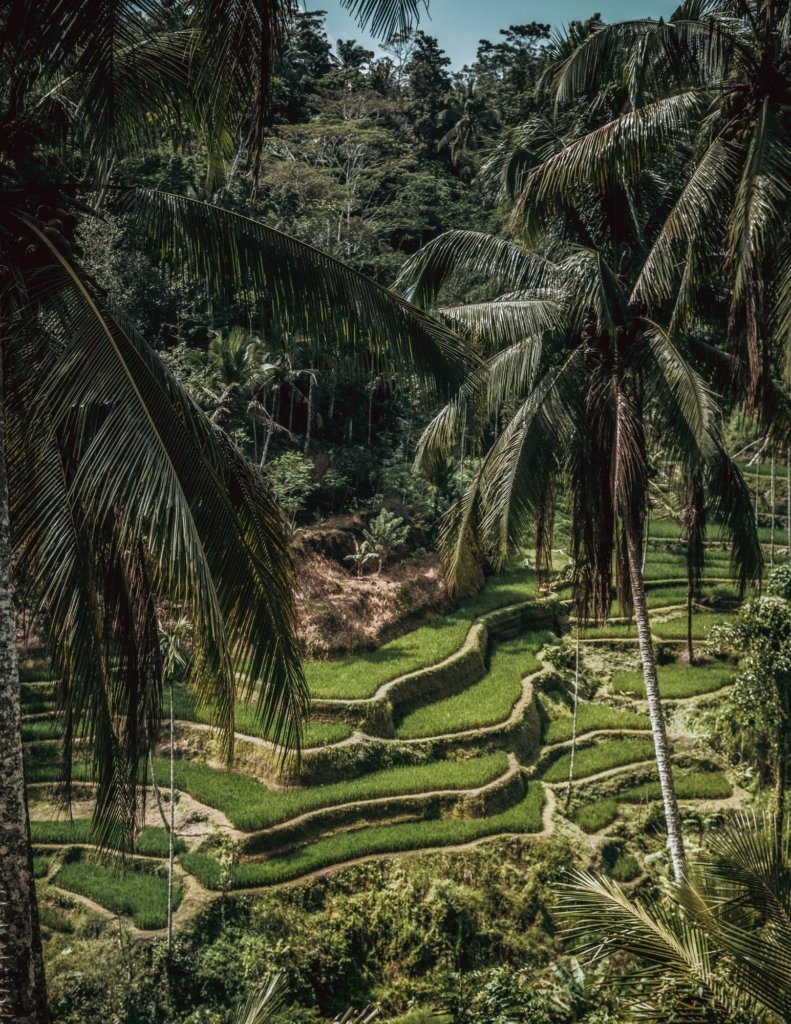 Places to Visit in Bali
The epicenter of tourist activity is in Central Bali – Ubud. While it is too crowded for my taste, obviously many people love Ubud. Instead, I preferred to stay farther out and travel to Ubud if I was craving a tasty vegan meal or a delicious acai bowl.
South Bali is home to Nusa Dua, which has a laidback feel, while Kuta and Legian are more frequented by the surf-crowd. Uluwatu has incredible views with cliffs overlooking the sea. The Uluwatu Temple is a must-see (just be careful of the monkeys there!). Seminyak and Canggu are calm and beachy.
Northern Bali is generally where the locals live. Tourism is not big in this region but is fabulous to explore by motorbike. The East is also less crowded, but the popular areas are easily accessible from here.
Some great sites to visit are:
Uluwatu Temple
Pura Tirta Water Temple
Sacred Monkey Forest
Tegallalang and Jatiluwih Rice Terraces
Nusa Penida
Jimbaran Beach
These are the top ten basic things to know before going to Bali! Becoming familiar with these ten points will help you start your vacation right. So enjoy the island and let me know if you have any questions!
Pin Me for Later!