*There is a Part 2 to This Post which can be found here. After restrictions in my city became more severe, it became necessary to update with additional suggestions.
My, how things have changed since my March 5th post about travel during the coronavirus scare! Just two weeks later and it seems like everything has been turned upside-down. In light of that, I thought it prudent to update you all on things I will be doing during the coronavirus locdown.
First and foremost, my biggest update since March 5th is that my April and May travels have indeed been cancelled. In April I was supposed to be travelling to Morocco and Portugal. Morocco has recently closed their borders to international travel completely, in an attempt to combat the spread of the coronavirus. Portugal has recently suspended most international flights, and has risen to a Level 3 risk country according to the Center for Disease Control.
Additionally, an event that I was planning to attend on the east coast in early May has been cancelled, as the CDC is recommending the suspension of all gatherings over 50 people for the next eight weeks. What all of this means is that my entire spring travel plan has been cancelled and disrupted.
While many are feeling annoyed, anxious, or even angry, my philosophy is to roll with the punches on this one. This is an unprecedented situation, and every decision being made worldwide is geared toward everyone's health and safety.
Yes, I of course felt some disappointment when I received these cancellation notices. After all, I love travel, it is one of the biggest parts of my life. And the things I had planned are not easily rescheduled. But again, this is unprecedented. And on top of that, I want to do all that is in my power to not spread this virus further. That means ceasing all air travel for the moment, even though I am not in a high risk category. I (we) could still carry the coronavirus and show no symptoms, and the last thing I'd want to be responsible for is catching it and passing it to someone who is in a high risk category.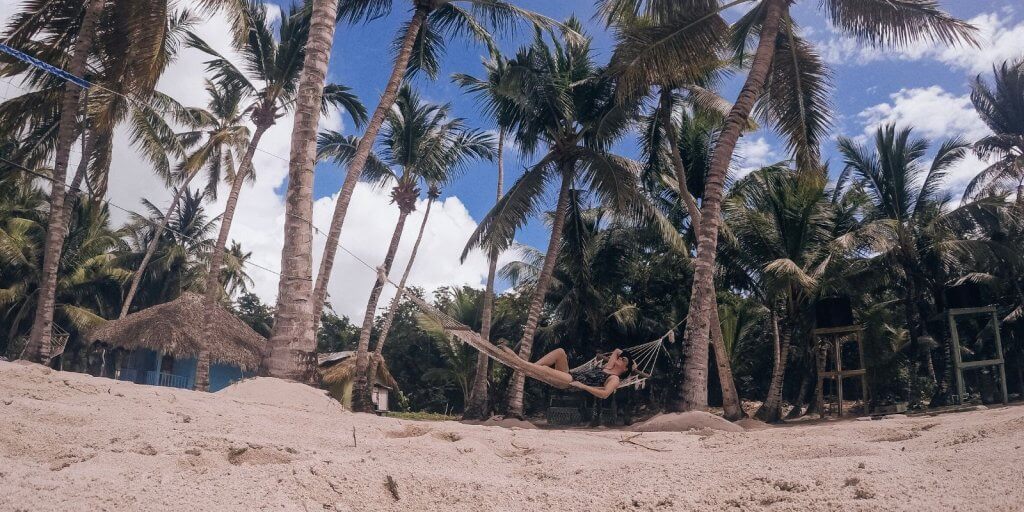 So here we are. No travel allowed. No group gatherings. Restaurants, fitness clubs, museums, movie theaters, and malls are closing. We are supposed to stay 6′ from other human contact. My surrounding areas are even going into full citywide shutdowns, where people can only leave the house for groceries and doctor visits- and frankly I have a feeling that will spread.
So what to do? How can we feel connected in a time of social distancing? How can we not be bored when we aren't allowed to leave the house?
Below are my top tips on things to do during the coronavirus lockdown.
Things To Do During the Coronavirus Lockdown
Make Regular Skype Dates. If we can't actually be face to face, make it a point to have Skype dinner dates once a week with close friends. I already have one of these scheduled and I'm pretty excited for it (even after only 2 days of isolation!)
Keep Active. If your city is allowing visits to parks and walks outside, go for it! If not, start a yoga practice indoors. Start stretching. Buy a pull-up bar for your doorway. There are TONS of free workouts available on YouTube, and many local fitness studios have started online classes since they've closed.
Visit a Museum – Virtually. Yep, you heard me. Museums around the world have been creating virtual tours of exhibitions that have had to close early due to the coronavirus outbreak. Here is a list of 12 museum you can currently tour virtually, including the Getty and the Uffizi. Amazing.
Clean Out Those Cabinets. While this may not be the most inspiring suggestion, how many times have you wished for more time to get organized around the house? Maybe spring cleaning your wardrobe or emptying the cabinets. Maybe even reorganizing a room. Now you have the time. And what a great way to feel accomplished in a day.
Download Ebooks or Audiobooks. We are thankfully living in a time that, even though libraries are closed, we can still access a vast library online. If you're a member of your local library, these books can be borrowed for free (I do this regularly!) Another option is one of the many paid subscription services like Audible.
Check Out the San Diego Zoo Animals. Though the actual zoo is closed, click here to access live and pre-recorded views of some of their fun animals. What a great opportunity to see these cuddly creatures with no crowds.
Explore a National Park. At the time of writing, most national and state parks are still open. If you are able to visit (while following the CDC guidelines on social distancing) then by all means go for it. However, things very well could change at any moment, and these parks may end up closing. If or when that does happen, here is a link to explore the national parks virtually.
Lastly, Keep a Positive Mindset. It may seem tough, but it is so important to remain positive. The way in which we are treating our neighbors and ourselves matters. Be kind at the grocery stores. Help out when you can. Pick up items a neighbor needs but can't leave the house to get. And as for yourself, think about the narratives you are telling to yourself. Do things that will relax you, like taking a bath. Reading that book. This will eventually pass, and one day we will be wishing we just had a day to relax at home!
There is also an updated Part 2 to This Post which can be found here. After restrictions in my city became more severe, it became necessary to update with additional suggestions.
And there you have it, a number of suggestions on things to do to keep occupied and sane during this coronavirus lockdown. Wishing you health, happiness and positivity over the next several weeks as this unfolds.
Pin Me for Later!
What are your plans during lockdown? Let us know what you'll be doing below!