Is it possible to tick off bucket list items if you aren't in a position to travel far away from home? You bet it is! Below are 25 Simple Bucket List Ideas that you can start TODAY that will leave you feeling accomplished, proud, and ready for what comes next! Whether you are looking for bucket list ideas, bucket list experiences on a budget, or free bucket list items for couples or solo – I've got something for you.
Pin Me for Later!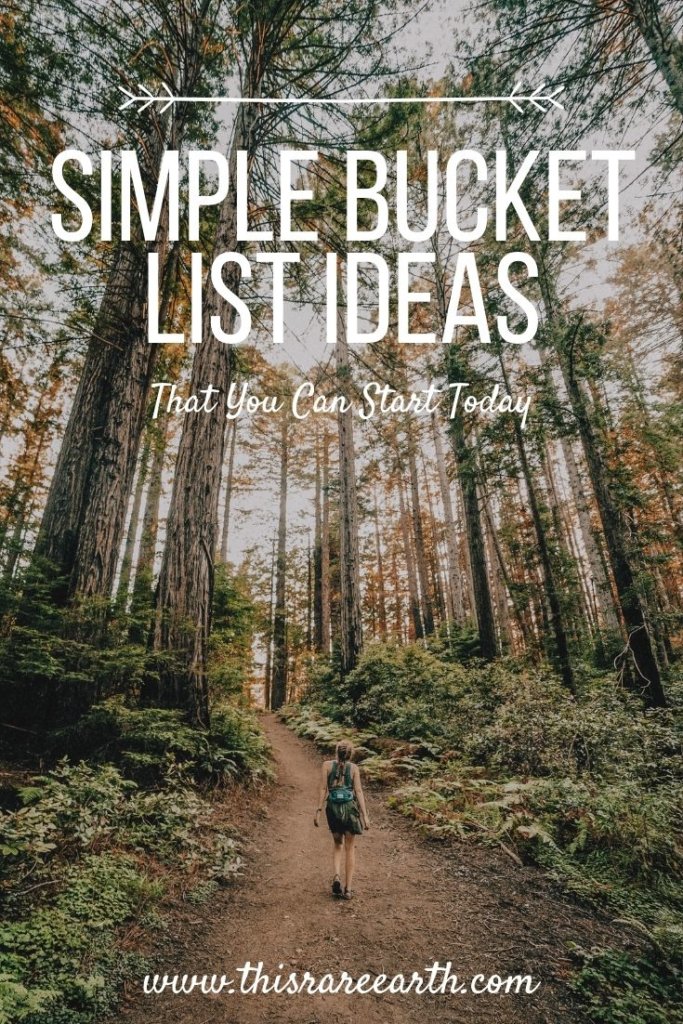 It's no secret that I am obsessed with grand adventures; exploration and excitement. Travel and adventure are a way of life for me.
But, that doesn't mean "the simple things" can't also be positively epic, though. I believe that the smaller things in life can also lead to great fulfillment. And some will even set you up for a more meaningful time if you DO plan for travel and adventure down the line!
There is plenty to do close to home that will still enrich your life and give the day real meaning. These 25 Simple Bucket List Ideas will lead to big feelings of accomplishment, capability, and adventure.
And better yet, plenty of items on this list are free bucket list items that you can do solo or as a couple, family, or friend group. Let's dive in!
You May Also Like: 10 Reasons to Travel Alone This Year
25 Simple Bucket List Ideas That You Can Start Today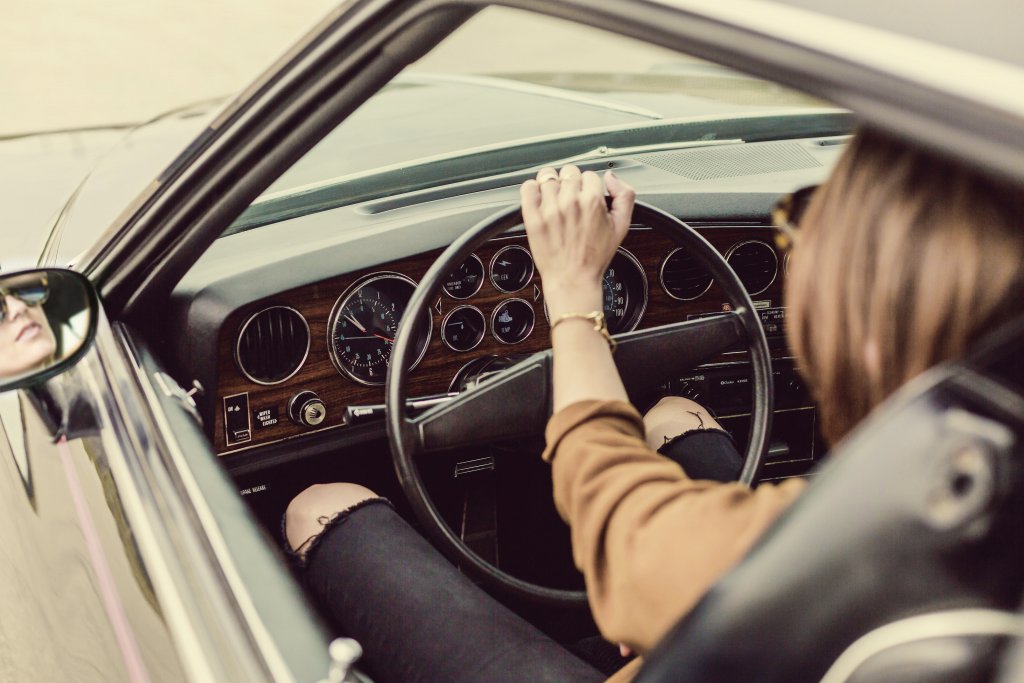 1. Take a weekend road trip with a close friend.
Maybe you are not in a position where you are able to travel to a faraway, exotic country at the moment. But that shouldn't stop you from traveling at all!
Road trips are one of my all-time favorite types of travel. And though I've gone on my fair share of solo road trips over the years, they can be even more fun with a close friend. Or, your family.
So pick a destination several hours from home, pack up the car with snacks and suitcases, and hit the road.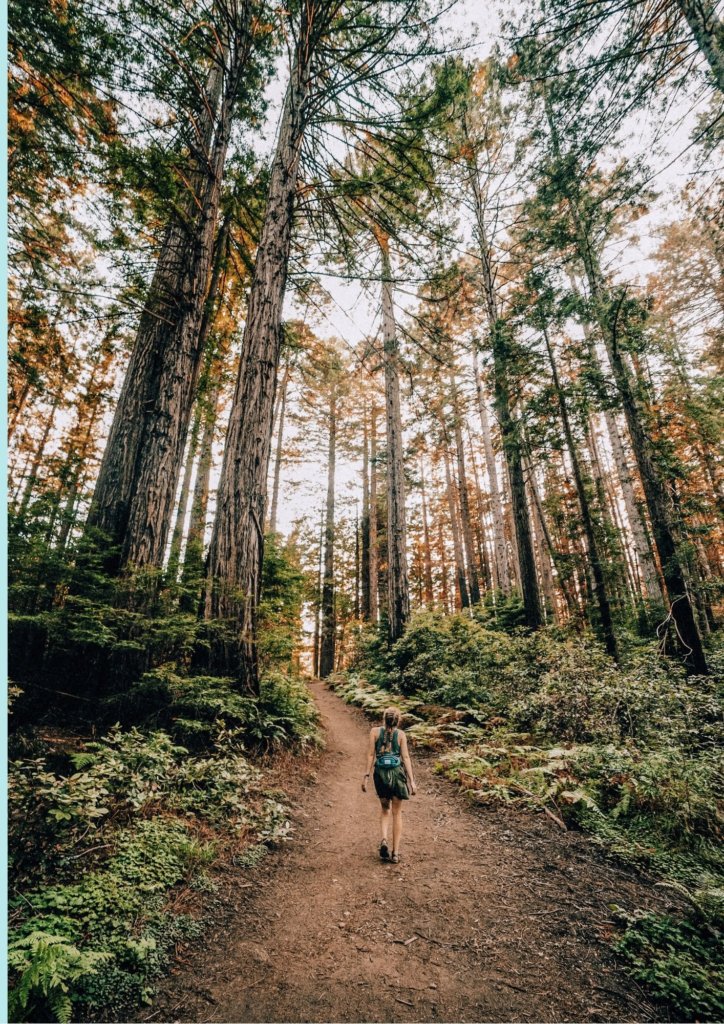 2. Go on a new hike.
This bucket list item is simple and easy to achieve. Choose a hike that you've always wanted to check out but never made the time for. It doesn't matter if it's right down the road or an hour away. Then, pack your gear and go.
Spending time out in nature always leaves me feeling centered and peaceful. Lately I've been doing tons of hiking in the desert, which offers silence and solitude.
I've noticed that, if you frequent the same spots time and time again, you don't always experience the same wonder and awe that you probably felt the first time you were there. Noticing new surroundings while you hike will ensure that your senses are alive and alert, taking it all in.
You May Also Like: How to Plan a Hiking Trip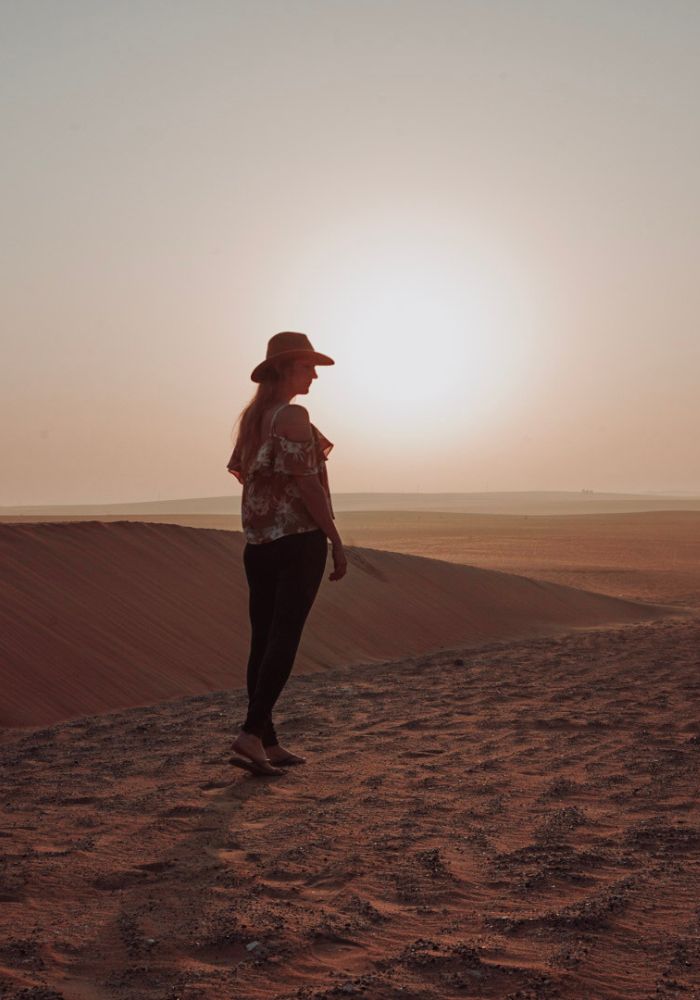 3. Watch the sunrise & sunset in one day (A Free Bucket List Item!)
Have you ever watched both the sunrise and the sunset in the same day?  I don't mean while driving to or from work,  I mean truly watching it.
One of the most memorable experiences of my life is, hands down, watching the sunrise and sunset while camping in the Arabian Desert. I would watch the day turn to night on the dunes, only to wake and see the beautiful burning sun light up the vast desert in the morning.
But you don't need to be somewhere exotic to appreciate this. This bucket list item can be had close to home.
Set up a chair in your backyard or a small park nearby. Often this is best experienced alone, or with someone who you think can appreciate the beauty in a comfortable silence. Then, when it's time for sunset, repeat. Beautiful.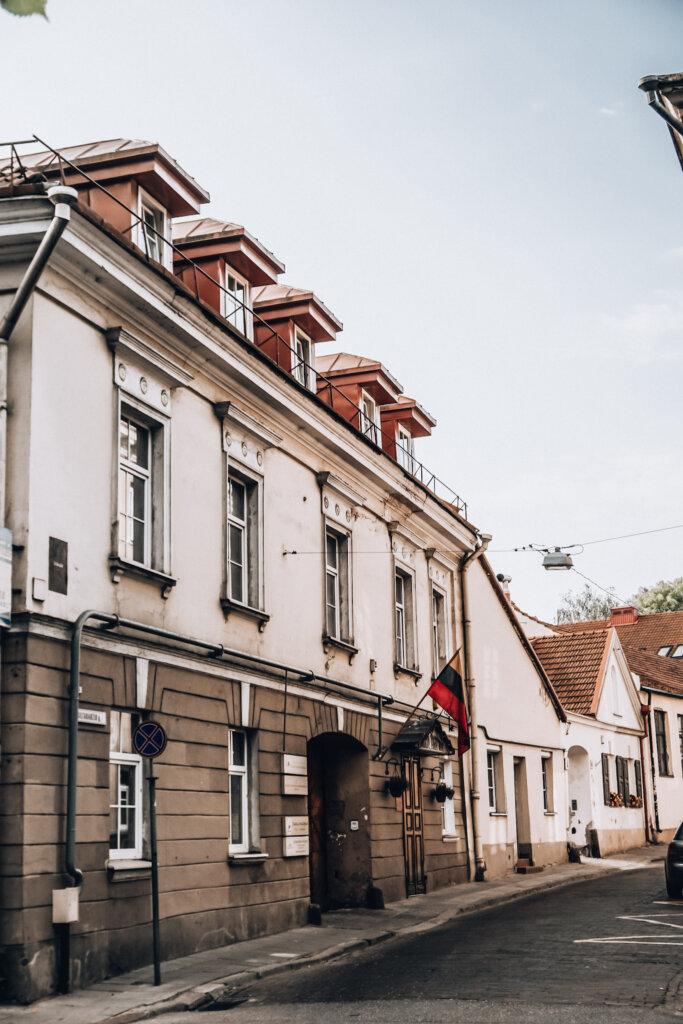 4. Dive into your genealogy and family history.
Just because you may not be able to visit the countries of your ancestors doesn't mean that you can't still learn about them!
One of my most intriguing and interesting experiences was diving into my family's Lithuanian heritage. Yes, I've also visited Lithuania multiple times now, but I started looking into this year's before I traveled there.
If you're not sure on all the countries your family lineage came from, I highly recommend purchasing a genealogy test kit to find out. Even though I knew my basic background, I did learn about a few other random countries that I have some roots in.
Some things like your family tree can possibly be gathered from relatives. If you hit a dead end, sites like ancestry.com can often provide records on your past (like birth, death, or marriage records) that you wouldn't have access to otherwise.
And since many items on this list of simple bucket list are free, this isn't a bad one to splurge on.
5. Learn a new language.
Okay so let me clarify – learning a language is a huge undertaking. I know. I frankly find myself struggling a bit with my Spanish in Mexico as I write this, even though when I lived in Costa Rica I can say I was pretty darn fluent. Ugh!
But what if you work on just 10 words per week?
Choose a language you'd like to brush up on, or, an entirely new one that you wish to learn. Create flashcards from a dictionary (example: Spanish to English dictionary) and focus on only ten words a week.
If you commit to practicing these 5 days a week for the whole year, adding new words each week as you go, by the end of the year you could know over 500 words in another language. And that's amazing!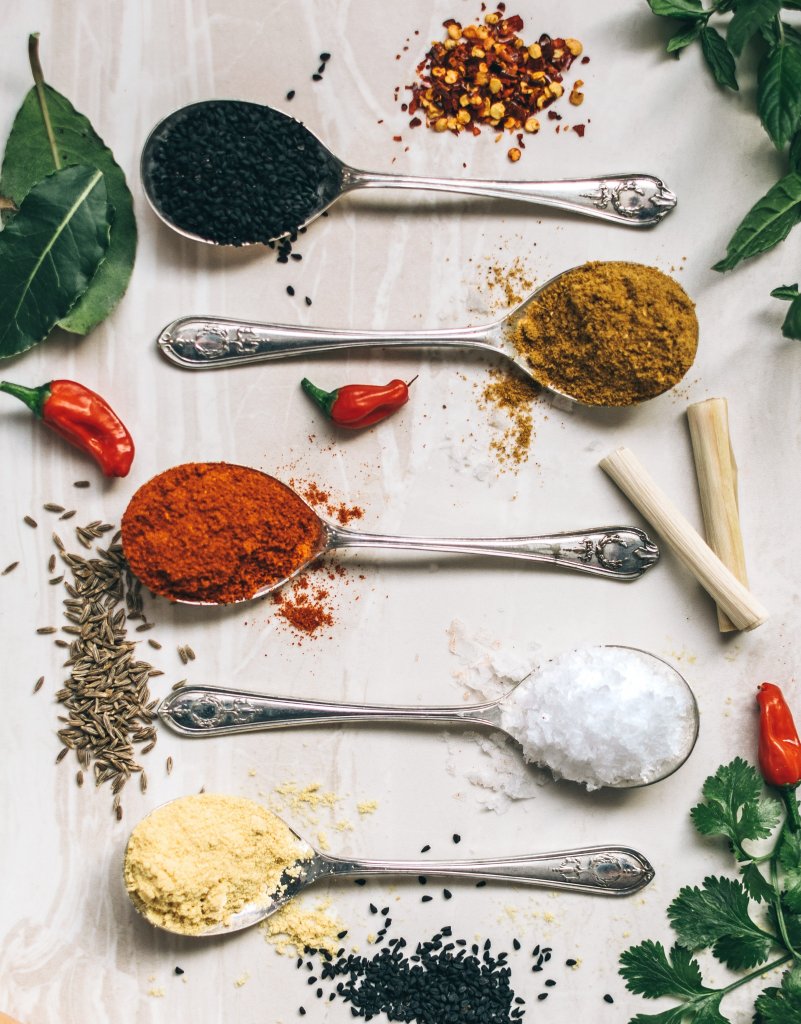 6. Learn to cook a meal from a country you want to visit.
This is a great couple's bucket list idea if you ask me.
First, daydream up the next trip you'd like to take. Then, research some traditional foods found in that country, and how to make them. Some examples might be Paella from Spain, or Mangú from the Dominican Republic.
Gather all of the necessary ingredients from the grocery store and spend a night creating an exotic dinner or dish. Bonus points for decorating your table or playing music from that country.
This couple's bucket list item will surely bring you closer together AND get you inspired to travel.
7. Do something that scares you.
I am a firm believer that the path to growth lies outside of your comfort zone. I've learned so much about myself in my more than 10 years of solo female travel and I am so grateful for it.
Now I'm not saying you need to start out on a decade of solo travel. I know that's not for everyone and this IS  list of simple bucket list ideas, after all.
But I challenge you to think of something small that scares you or makes you uncomfortable – whether it's going bungie jumping, or an open mic night, or submitting your art for an art show.
While every experience might not produce the outcome you desire, I can promise that the first step of putting yourself out there and conquering your fears will feel amazing! And hopefully it will lead to you doing it more and more.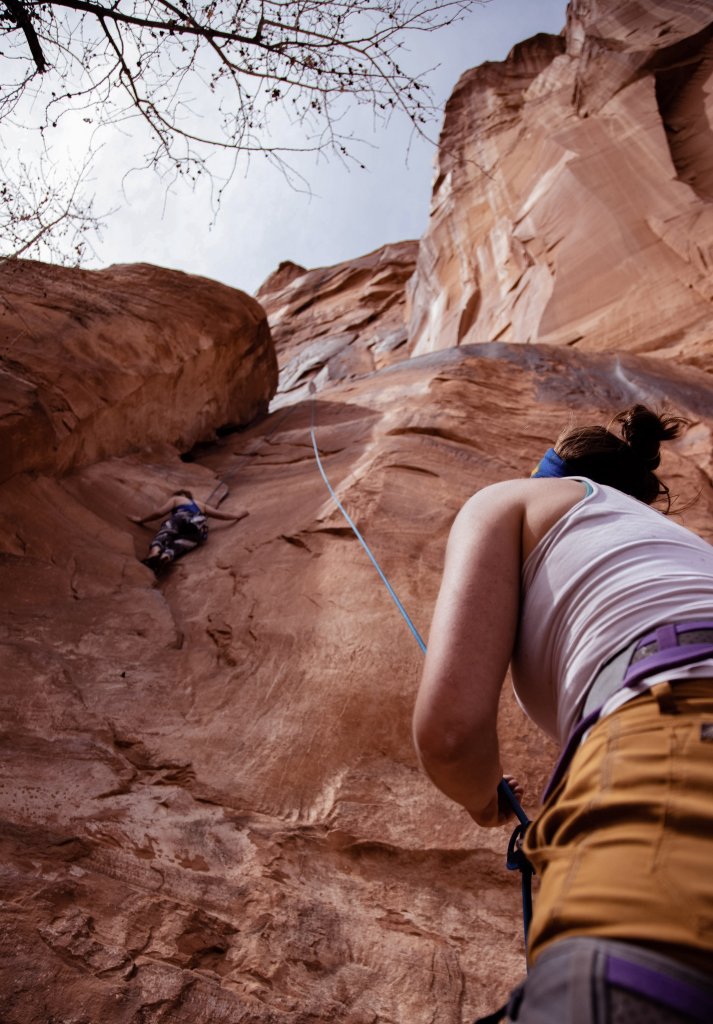 8. Try a new physical activity.
What physical activity have you always wanted to try but never made the time for? Perhaps martial arts or yoga; rock climbing or aerial silks.
Well what's stopping you? Go book a class and do it.
You may find out that you love it, you may find out that you hate it. But at least afterwards, you can say that you tried it!
Just remember that getting truly good at something takes more than one class. The point is not to leave feeling defeated, but rather, feeling proud of yourself and energized. What better way than through an endorphin-filled exercise?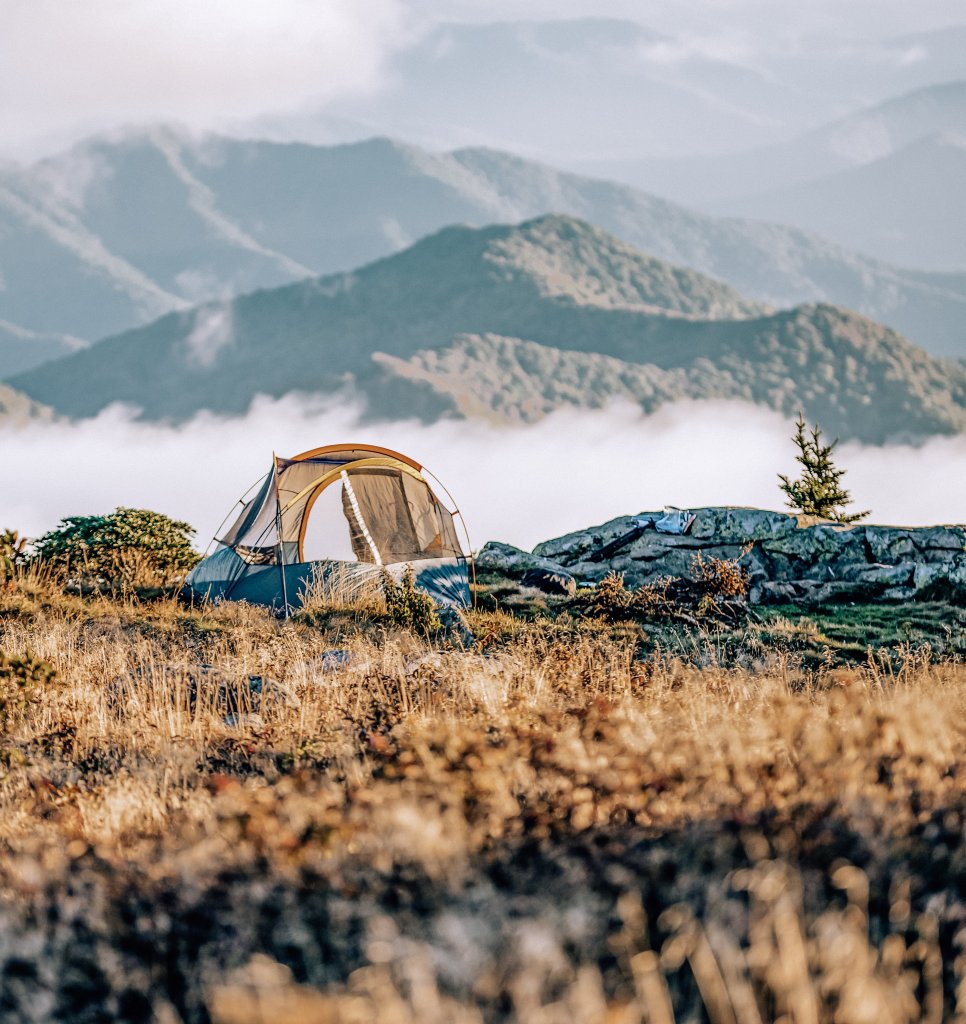 9. Go camping solo.
If you have never camped solo, I challenge you to add this to your simple bucket list adventures!
Solo camping is so peaceful. Find a site nearby where you will feel safe, or heck, even try it for the first time in your own backyard (just to make sure you know how to correctly pitch your tent solo before heading farther off grid!)
You'll learn to rely on yourself for your own shelter and food, not to mention breathe the fresh air and get some solitude. Did I mention how peaceful it is?
10. Volunteer somewhere.
I think its always important to give back in some way, in whatever way that feels meaningful to you.
You can often find opportunities volunteer at food banks or with organizations that put kits together to help the homeless. But these certainly aren't the only ways.
One place that I've found these types of opportunities is on meetup.com.  Check your area for groups that regularly provide opportunities to volunteer, and sign up today.
What skills do you have that could help someone else? Put them to use.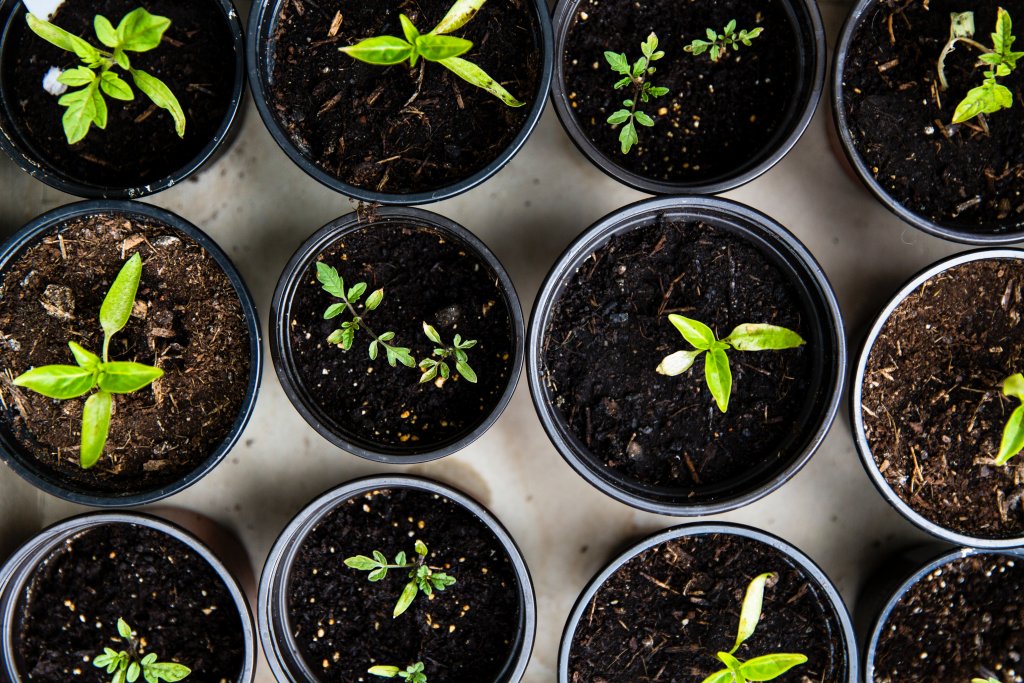 11. Plant a garden.
I can personally tell you that it is surprisingly fulfilling to eat a meal with ingredients from your own garden! I love to grow vegetables and herbs, and have had success with plants like tomatoes, peas, mint, basil, and bell peppers.
But, flower gardens and succulent gardens can be just as fulfilling! How great is it to watch a plant grow that you've nurtured and cared for?
Don't have a yard? No problem. Create what is called a "container garden" and plant your veggies in large pots.
Additionally, studies show that being surrounded by plants is good for our own mental state. So it's a win-win.
12. Learn a new skill.
So this bucket list item will contain varying levels of "simple" depending on what you choose.
Have you always wanted to get better at baking? Or learn to play the piano? Or, to design a website? Well why not take the first step toward one skill you've been secretly wanting to learn?
As you can see, depending on what skill you choose (as well as what experience you already bring to the table), this one can vary in difficulty.
13. Cut the cable/TV cord for a week.
I have been TV FREE for years and I promise you can be too!
First things first. YES – I often subscribe to Netflix and definitely enjoy the occasional binge, particularly when on long haul flights. But having access to TV every day just isn't a priority for me.
Here is your challenge – go one full week with no TV or cable. It will force you to be more active, more creative, and spend more time outdoors. You may find that you don't even miss television after a while.
You May Also Like: The Best Travel Apps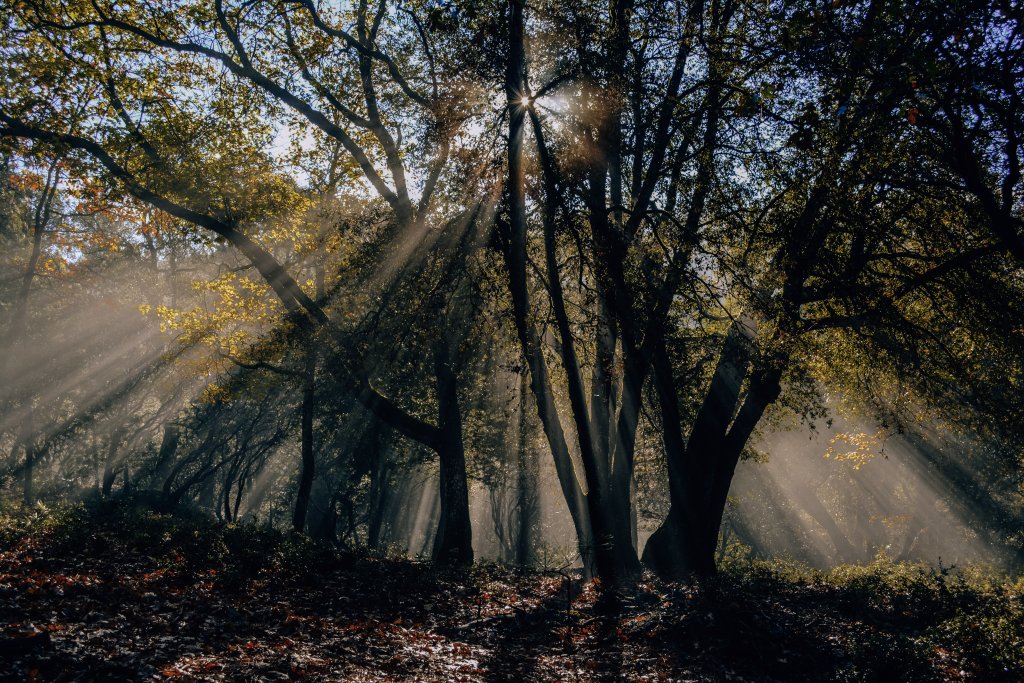 14. Read an entire book outdoors.
This bucket list item could take a day or a week (or more) depending on your day to day obligations. But as long as the weather is nice, I highly recommended grabbing a new book (or an old favorite) and sitting outside to read in a peaceful outdoor setting.
There is no better way to get lost in another world than while feeling the sun on your skin and the grass under your feet. I used to enjoy this as a teenager and still do as an adult from time to time.
Bonus, this item is an easy one to pair with the above suggestion; cutting the TV cord for the week. Do your best to line these up in the same week and – BOOM – all of a sudden, you've accomplished TWO of your simple bucket list ideas at once.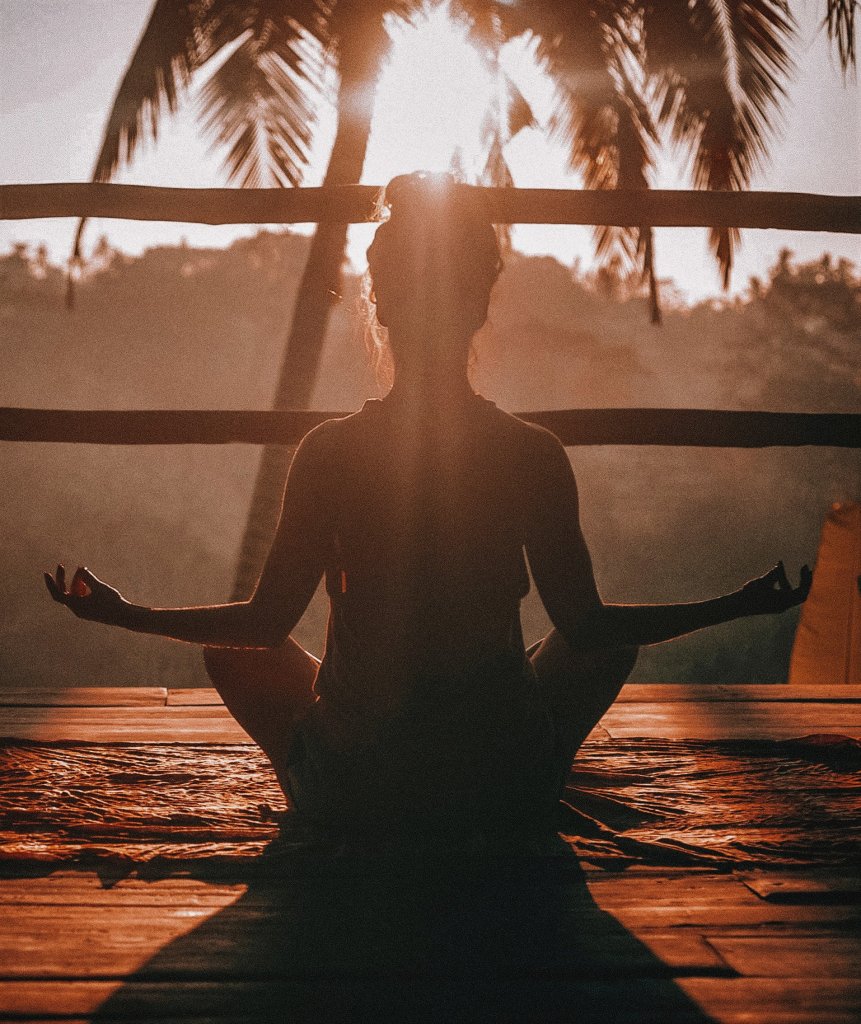 15. Commit to walking/running/biking every day for a week.
What better commitment to your health and well-being than to prioritize exercising every day for a week?
Maybe for you, like me, exercise is already a normal part of your routine. That's fabulous. But if not, start small. Commit to one week of walking/ running/biking/ yoga – whatever you choose – for an hour each day.
Exercise is so good for both the body and the mind, I can almost guarantee that this is a habit you will want to stick with.
16. Complete a DIY project.
Surely there is one project around your house or apartment that you've been meaning to do. Perhaps fix your bike, or repair a drawer or put up shelves.
Whatever you have been meaning to do but never got around to, now is the time. Use online resources to learn about any aspect for your project that you're unsure of, or ask the staff at the hardware store. (Bring pictures!)
Completing a DIY project will not only finally check *that one thing* off of your list, but you'll feel super proud and accomplished.
17. Get artsy.
Unleash your creative side and dive into drawing, painting, or sculpting.
Sometimes the process of creation is more important than the final product itself, so don't get too hung up on it if you don't think you're a good artist. Just go for it.
If you have no clue where to start, begin with an adult coloring book or learn to make your own candles. The point is to create freely and not stress out, so choose something that will be fun for you to try.
18. Get in touch with an old friend.
Do you have any former childhood or college friends that you've lost touch with over the years? Perhaps someone who gave the best advice or a friend who was always there on your best nights out.
Reach out to them and say hello! Email is great, but a phone call or video call will be even better. They'll probably be glad to hear from you and maybe it will even reignite the friendship.
Simple, free, and very rewarding.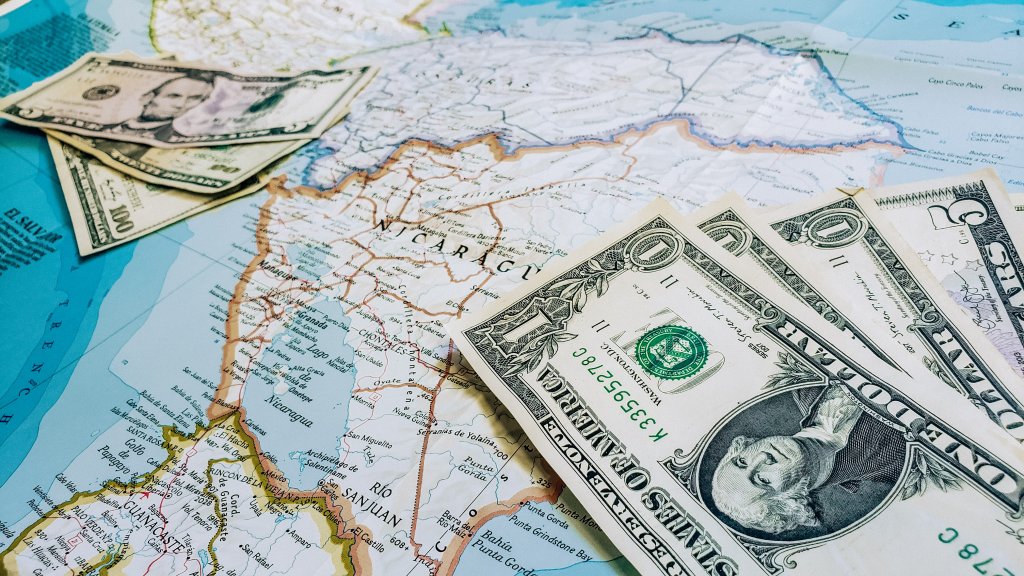 19. Plan your next trip – and commit to take it.
So many people say they want to travel more, but never really do. Maybe they're nervous, or maybe they don't know where to start.
You have lots of options. Fly to visit a friend in another city or state. Book a flight abroad. Join a group tour. The list of possibilities is endless.
Choose your next destination, whether domestic or abroad, and *commit* to taking it. Committing means planning and booking, so I am linking all of my favorite booking sites below:
Don't settle for someday. Start looking at the calendar and decide when and where. Then, start booking.
20. Take spring cleaning to the next level.
There is something to be said for the light feeling you get when you purge things that you don't need.
While I definitely can't be consider a minimalist, I certainly have done a good job of clearing out the "stuff" that I just don't need anymore.
If you don't wear it, donate it. If you don't cook with it, give it to a friend. If you've already read it, drop those books off at the library. (Okay, keep the ones you know you'll read over and over. But the rest can go.)
You'll be surprised just how roomy your drawers and living space feel if you truly purge the things you are a using anymore. Plus, it is true that one man's trash is another man's treasure. Somebody will certainly get use out of those items.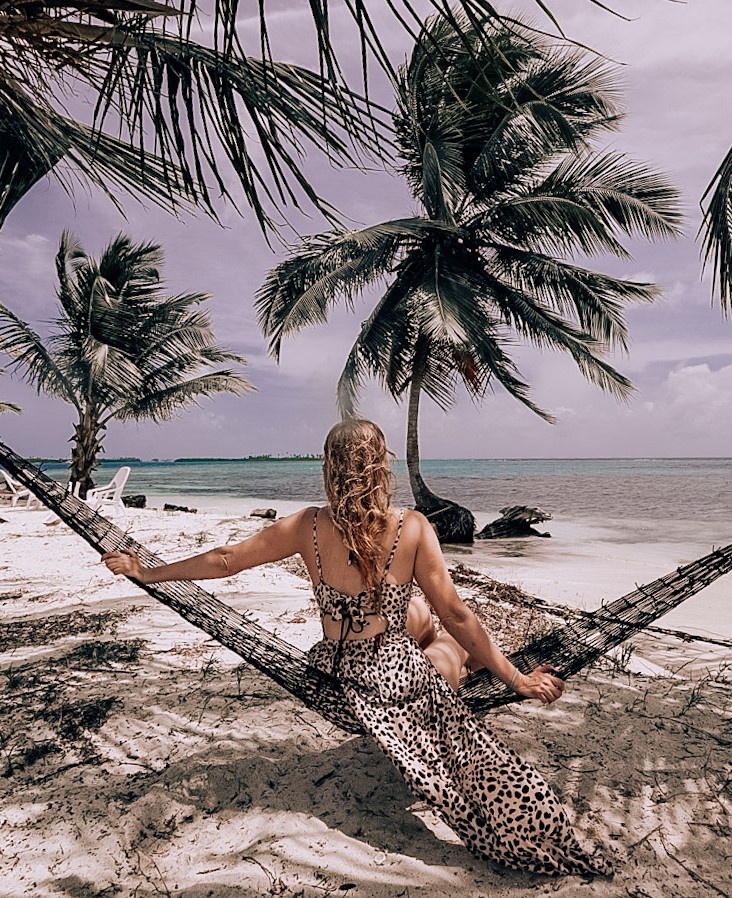 21. Drop technology for a whole weekend.
Another simple bucket list idea that will give you a nice challenge: don't use your phone or computer for an entire weekend.
I can promise you that this will be freeing. Though a lot of my work revolves around being online, I often balance that by traveling to remote places where there is no cell signal or Wi-Fi.
It's extremely relaxing to not have to answer to any other human being or app or text. 
Give it a shot.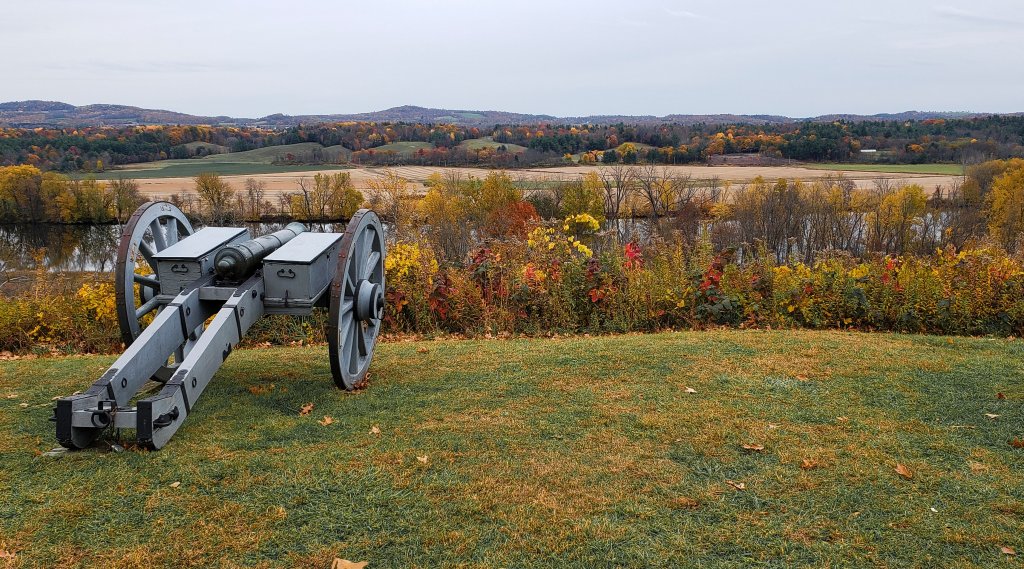 22. Learn about the past by visiting a historical site in person.
Whether or not your a history buff, this one can be quite interesting.
Do you have any historical parks nearby? Maybe a history museum with actual artifacts? One of the best ways to learn about a region's history is by seeing it firsthand.
A good example is the Saratoga National Historical Park, outside of Albany, NY. Here you can drive around the park while listening to an audio tour and viewing real artifacts in the museum about the battles that took place here.
Another that was quite personal to me was the KGB Museum in Lithuania, where I learned in depth about the struggles of my people. It is a heavy experience, but so important.
First, research what historical parks and museums are nearby to where you live. You may very well find something that you never knew existed. Choose the site that sounds most interesting to you and make a day of it.
23. Talk to a stranger.
We are all guilty of being in our own little bubble these days. The goes hand-in-hand with being wrapped up in technology and on our cell phones.
One simple and free bucket list experience that you may have never thought of is to simply talk to a stranger. Pass along some kind words to brighten somebody's day, or get to know your neighbor.
All too often these days we are happy to sit in our own little world and I can tell you, that is a mistake. Some of the most interesting people I have met was through chatting with strangers, often while traveling, and this alone has formed lifelong friendships.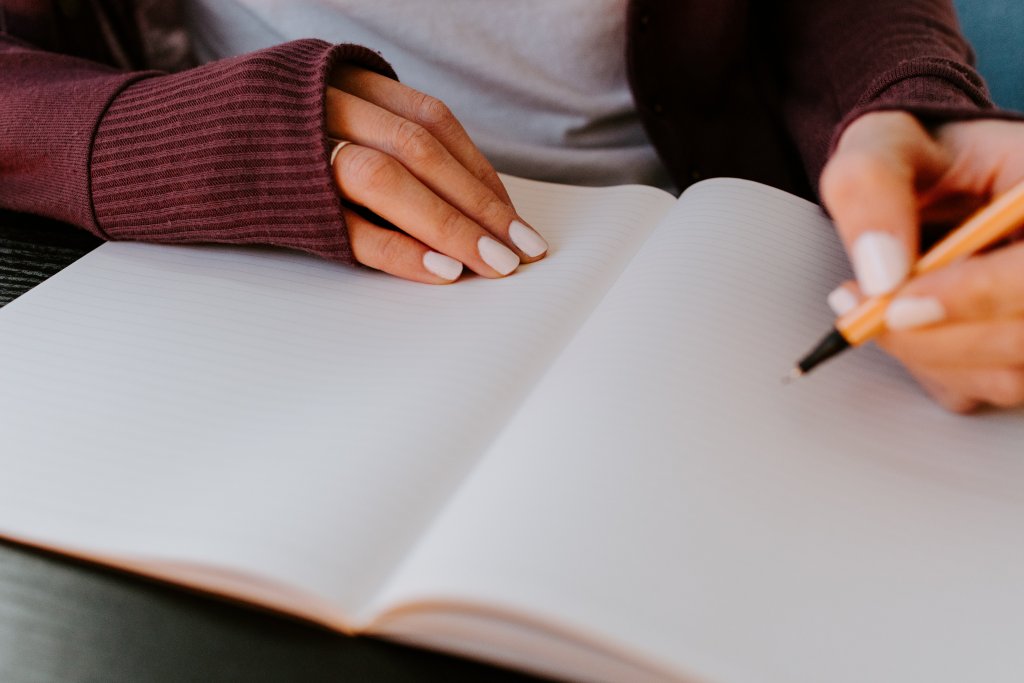 24. Make a change (Perhaps the most important of all Simple Bucket List ideas!)
This one can actually be quite monumental in your life, even though I'm calling it a "simple" bucket list experience.
Identify one thing in your life that you want to change.  Are you unhappy at your job? Do you wish you had more time for friends or for your relationship? Or again, do you wish that you traveled more?
Whatever it may be, identify one thing in your life that you would truly like to change. Then ask yourself, what three small steps can you take that will move you toward this goal?
Write them down and commit to doing them. This might be one of the most important pieces of my advice you take.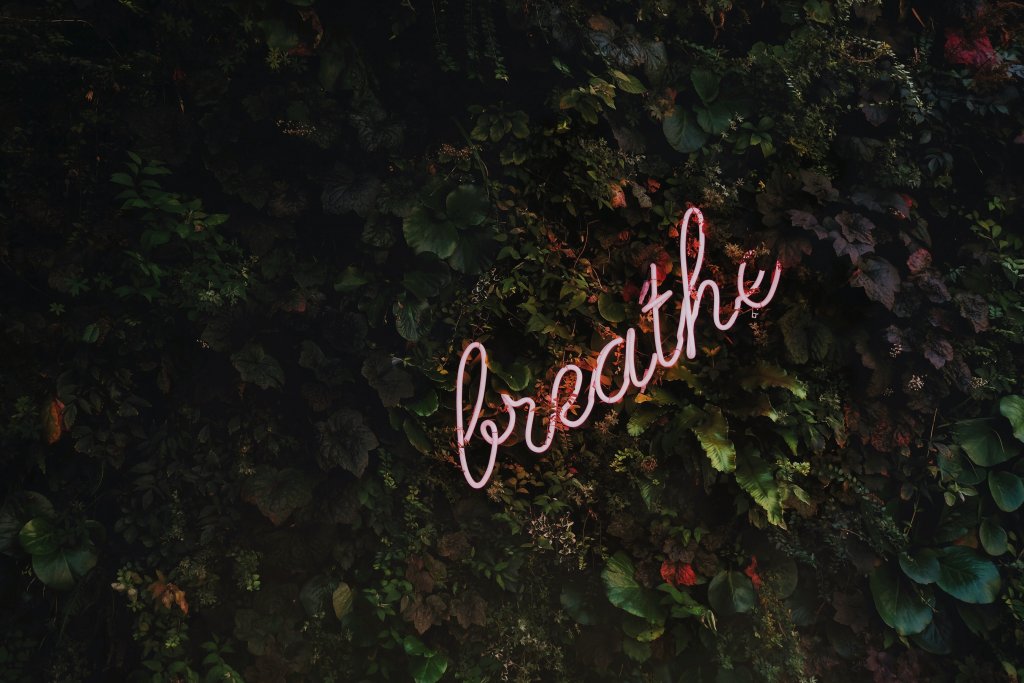 25. Do one special thing for yourself every week.
No matter if you work a high stress job, or are a busy parent, or simply have multiple obligations that keep you extremely busy… be sure that you are allowing some time for yourself each week.
Whether it is taking a bubble bath on a Sunday night, or going to your favorite yoga class, or even having a video chat with a group of far-flung friends, be sure to add some "me-time" to your schedule.
This bucket list item, though seemingly small, is incredibly important. You don't have to do the same thing every week, but make sure you are carving some time out for yourself.
And there you have it – 25 simple bucket list experiences and ideas that you can start today.
I hope you've enjoyed this post, and that you'll choose at least a few of these to take on. Whether you're looking for free bucket list items, simple bucket list items, or bucket list ideas for couples, this list has got you covered.
You don't need to be a world traveler to accomplish things, you simply need to set goals and meet them. Make yourself a priority, and get out there today!
Pin Me for Later!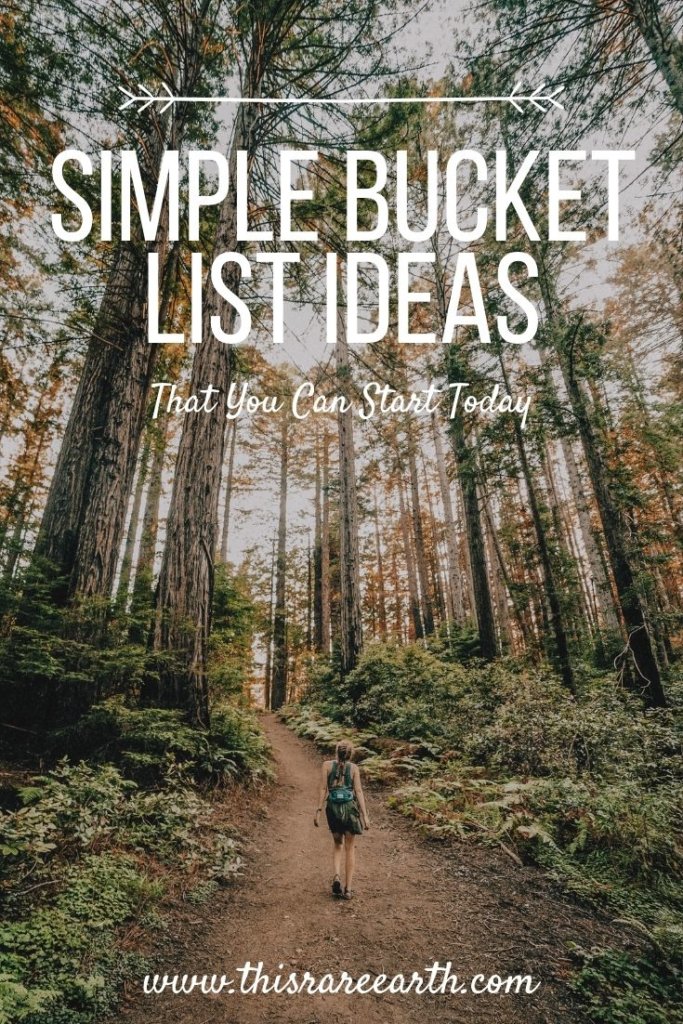 Let me know below which of these items you are going to take on! I'd love to hear from you.