Here are my Top Ten Trips to Take in Your 20's, Including Bucket List Items that You Do NOT Want to Miss!
I started solo-traveling around my home country when I was just a teenager. Yep, you heard that right! A teenager. And honestly, I don't know exactly where that fire came from. I don't come from a family of avid travelers. None of my friends at the time were travelers. Yet, it was just something that I felt so compelled to do in every fiber of my being. Exploring was in my very nature.
In my twenties, that same fire took me abroad for the first time, and I have never looked back. So far it has led me on adventures and disasters, highs and lows, on 6 continents, and I wouldn't trade a moment of it.
Below are my top 10 recommendations for Trips to Take in Your 20's! Not to mention, I have personal experience and tips for each and every one to make your trip just a little bit easier.
Top Ten Trips to Take in Your 20's
1. A Cross Country USA Roadtrip
I have actually driven across the USA nine times- nine times!– both solo and with friends. While this can be enjoyed either way, I would recommend to grab your best friend and experience this together. You are sure to get into some hilarious and memorable situations that you can laugh about for years to come.
Some USA road trip experiences that I will never forget include feeding marshmallows to alligators on an alligator farm, seeing Zion, Utah's incredible cliffs for the first time, and spending New Years Day at the Grand Canyon. Click Here to read about the Bucket List Destinations that the USA has to offer!
This can absolutely be tweaked or reversed, but there is something so special about starting on the east coast and heading west. You'll roll through an ever-changing landscape that almost seems to morph with each state line you cross.
Lush greenery in the south, flat plains in the central US, orange deserts and purple mountains in the southwest, and finally a glimpse of the glorious Pacific Ocean. It's simply magical to see the range and diversity of this huge country, and I think you will gain an appreciation for just how vast it really is.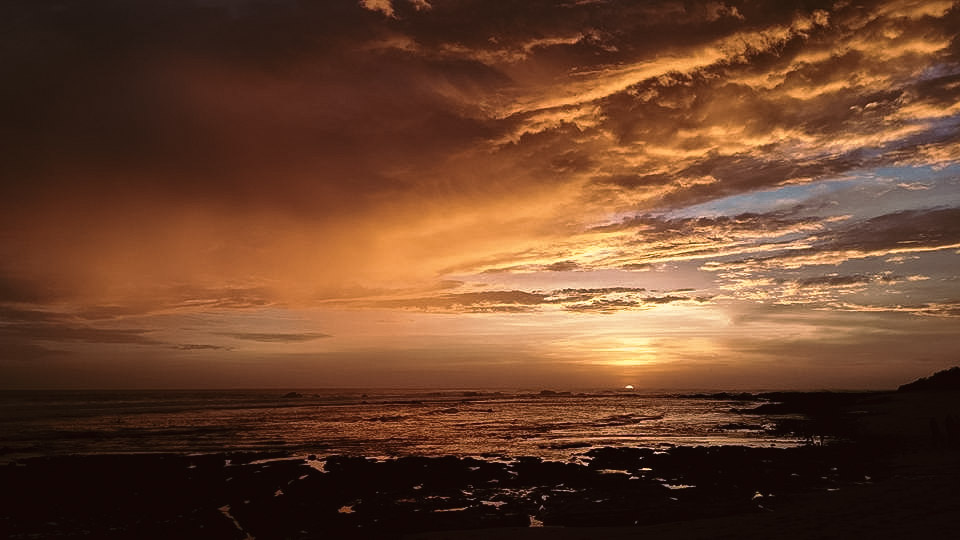 2. The Lush Landscapes of Costa Rica
I'm probably slightly biased, as I didn't just visit Costa Rica but instead moved there solo for a while. But if you don't want to take my word for it, I've urged everyone from newer acquaintances to my very own cousin to make the trip and so far I've heard zero complaints.
This is because there really is something for everyone in Costa Rica. If you want the adrenaline rush of jungle and volcano hikes or tree-top zip-lining, no problem! If you want local culture and language lessons, you can have that, too. If you want gorgeous beaches and beautiful resorts where you can put your feel up all day, it's totally possible.
Costa Rica is a very easy country to travel. English is fairly widely spoken and they are well set up for tourists. The bus system is easy to navigate whether traveling domestically or crossing borders. Though you should always be mindful and observant, it is safe to travel solo as a female. I used to walk to and from work, the beach, restaurants, and home many times per day and was just fine.
For first time visitors, I recommend either the northern beaches of Tamarindo or Playa Negra in Guanacaste OR I recommend the southwest Quepos and Manuel Antonio areas of Puntarenas.
The northern options have a very laid back vibe, with yoga on the beach, surfing, paddleboarding, and plenty of beach shack restaurants, including one where Lola the potbelly pig resides! If you go southwest, you'll still have gorgeous beaches, and also lush jungle hikes with waterfalls and tons of interesting wildlife! I saw toucans, monkeys, and even a sloth on my very first jungle hike, which I remember vividly.
If you have enough time, absolutely do both! You can easily take a bus from one to the other, stopping anywhere in between.
3. Experience Singapore, Solo!
Singapore was one of the very first trips I took in my 20's and I would highly recommend it as a solo travel destination. For one, English is one of the four official languages, also including Malay, Tamil, and Mandarin. This makes getting around easier than many other places you could choose in Asia.
The country is westernized enough that you won't feel completely out of sorts, but is also rich in culture and diversity. As you may have guessed from the languages, a mix of largely Malaysian, Chinese, and Indian people make up the population, with an abundant expat population sprinkled in from all over.
The food is amazing here, as you would expect with such a mix of local people! And the art and architecture are beautiful. You can easily join hop-on hop-off bus tours as well as visit zoos, aquariums, and the famous Gardens by the Bay. Singapore is the perfect gateway into Southeast Asia and should absolutely make it onto your list of trips to take in your 20's.
4. Mexico- for Day of the Dead
Take advantage of the late October / early November discounted fares (hello, off-season!) and cross the southern border for some unbelievable festivities for Day of the Dead, or Dia de Los Muertos in Mexico.
You will encounter everything from parades to altars to dance performances all over the country to celebrate this holiday. Even in tourist-centric Cabo San Lucas you can catch authentic festivities and locals will be glad to see foreigners joining in.
If you head deeper south in to Oaxaca, you can also spend time on gorgeous rocky beaches or peruse night markets on the days surrounding. A trip to Mexico that overlaps this holiday will give you everything you could ever want in a vacation; culture, festivities, gorgeous nature, and traditional handicrafts. You won't regret it!
5. Head North to Iceland
Iceland is hands-down one of the most magical places you will ever visit. First and foremost, it is one of the safest countries in the entire world, so you could go solo like I did and be totally fine. However, it is also unfortunately quite expensive, so if you have friends or a significant other who are up for going, that might help you out budget-wise.
I have entire posts dedicated to Iceland sights you cannot miss, as well as an in-depth packing list that will have you covered for every activity. Those are worth a read if you are even considering Iceland- I feel positive that my tales and photos of glacier hikes, lava-formed craters, and black sand beaches will convince you to go.
The natural beauty here is stunning- stunning– and appears to be straight out of a fairy tale.
Bonus tip, go in the winter months to also see the Northern Lights. I got to see them both from my overnight flight into the country as well as out in the vast emptiness on an excursion. I will certainly never forget it. Iceland should definitely be high on your list of trips to take in your 20's.
6. Hike the Inca Trail in Peru
There is a reason that so many people have photos in Peru overlooking Machu Picchu- it is a breathtaking view, especially at sunrise, and the photos certainly don't do it justice. To truly take in this piece of history, you have to be there in person.
I learned so much from a local guide selling services at the ruins, and I'm so glad to have spontaneously hired him. He taught me all about the Mayan building techniques and what each and every structure was used for. I gained in-depth insight about how they lived which I wouldn't have found on my own or even in a book.
My honest tip is to go to Peru solo and then join an Inca Trail hike, where you will not only meet potential lifelong friends (just spoke to a friend I made at Machu Picchu last week, in fact!)but you'll also feel so accomplished and proud once you reach the ruins. And once again, Peru felt very safe and I never had any troubles as a solo female.
7. Fiji, On a budget
Can you believe that it is totally possible to visit Fiji on a budget?! I was surprised too.
For one thing, this past year has offered the best flight deals from the USA to the South Pacific Islands that I've ever seen. So getting there can be incredibly cheap if you time it right. I flew non-stop round-trip from Los Angeles to Nadi for less than $300 USD, no joke.
Once you are on the main island of Viti Levu, you have a few options. The most budget friendly option is to stay on the main island and explore the beaches and villages on Viti Levu. There is plenty to see here!
Hostels and hotels can fit a seriously tight budget if you stay on that main island. Hostel beds in dorm rooms (such as Bamboo Backpackers) are listed at $7 at the time of writing this article, and basic hotels can be found in the $20-$30 range. Of course, you can find more luxury options, too.
If you have a heartier budget, you can venture out by boat (I used the Yasawa Flyer multiple times) to either the Mamanuca or Yasawa Island chains. Two tips if you do this:
1) choose which island you want to visit before booking any boat trips. Some islands are not serviced by the Flyer and then others may include the boat transfer cost in your room type. So definitely do things in this order, so you don't pay twice, needlessly!
2) read the fine print for your hotel / hostel on the outer islands. They are often priced very reasonably for the rooms– but will have a required meal plan that you must pay upon arrival. Most islands don't have other food choices that you could walk to anyway, nor are there usually refrigerators in the rooms. The meal plan often doubles the cost, so be aware before you book.
I spent several days on Kuata Island, pictured below, and had a great time! Add Fiji to your list of trips you should take in your 20's right now!
8. Explore Ancient Greece
Greece is an excellent option for anyone who is on a true budget but has a desire to experience history. In 2015, Greece's economy took some serious hits and unfortunately is still struggling. While I'm never a fan of a country's struggle, this does make traveling there on the US Dollar very comfortable.
One thing that I firmly believe, my tourist dollars can make a huge difference in any destination I choose to spend them. I prefer booking small local guesthouses, eating at street food stalls or buying from families cooking road-side as often as possible.
In Greece you can gaze upon the Parthenon, built around 447 BC, or visit the Acropolis Museum, showcasing archaeological findings from the Acropolis. You can also fly or take the ferry out to some of the well-known islands like Mykonos or Santorini. They are absolutely as gorgeous as you have heard, and all very affordable for being on the Euro.
I spent more time on Santorini than any other island, hanging out on black sand beaches and staring in disbelief at the gorgeous white and blue buildings on the hillsides. Very worth the trek.
9. Historical Santo Domingo
This is another bit of history to add to your list of trips to take in your 20's. However, this destination will take you to the gorgeous Caribbean island of the Dominican Republic!
Santo Domingo was the first city in all of the Americas, thanks to Christopher Columbus' brother Bartholomew. In the Colonial Zone of Santo Domingo, you will find many other "firsts" for the Americas: the first university, monastery, hospital, cathedral, and more. I found the ruins breathtaking as I walked around the town, some of them still standing and some of them crumbled beautifully but still preserved.
What would a trip to the Caribbean be without spending time at the beach? I have a detailed post on several beach options you can visit from Santo Domingo. I recommend spending a few days on the history and then a few days relaxing, ocean-side. And as you can see in that post, the beach will not disappoint. The coastlines are gorgeous and you can even find some solitude if you go to the right spots.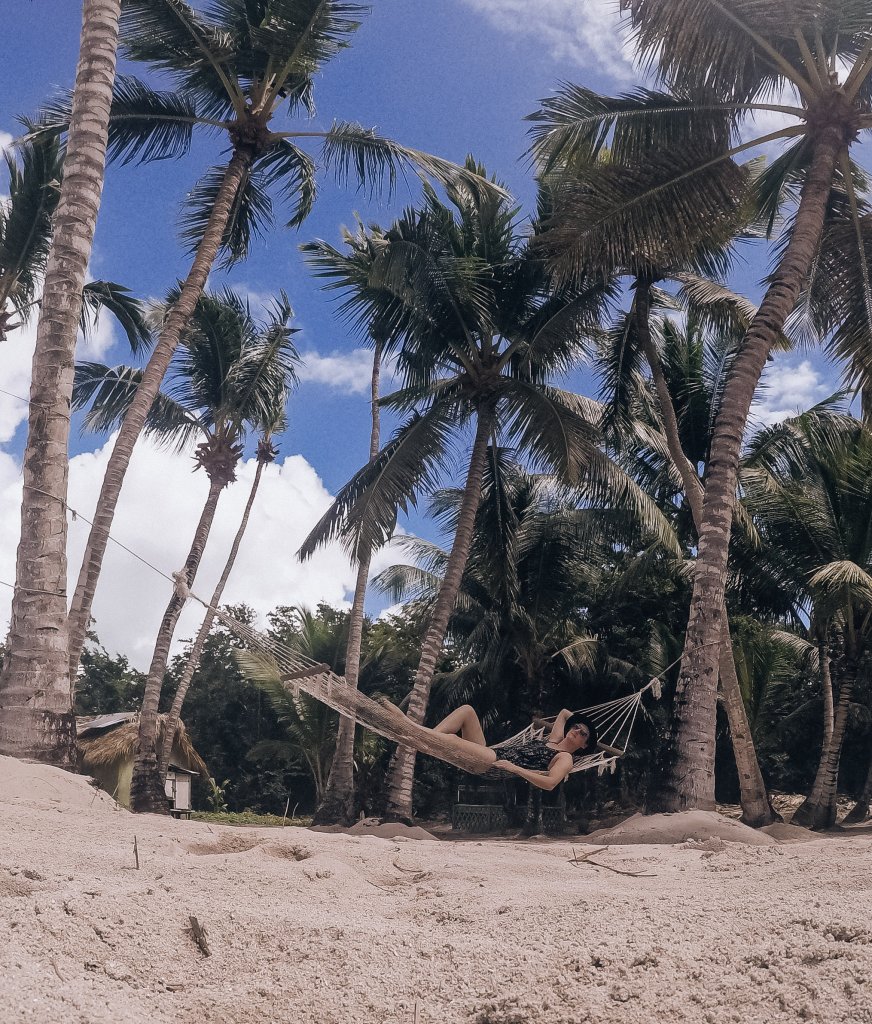 10. The Magical Arabian Desert
Last but certainly not least of my recommendations on trips you should take in your 20's is found in the Middle East; the gorgeous Arabian Desert! You can access the desert from Saudi Arabia, United Arab Emirates, and Oman. The easiest of these, for both Visa and infrastructure reasons, would be United Arab Emirates, leaving from either Dubai or Abu Dhabi.
If you have any qualms about travel to the middle east, especially if you are a solo female, I highly recommend reading my prior post on the topic.
It is extremely easy to get a taste of the desert just outside of Dubai or Abu Dhabi, but I highly recommend hiring a driver and heading deep into the desert, toward the Saudi border, into the Empty Quarter. The peace and solitude is unbelievable.
I've always been a desert girl (I lived for years in the American Southwest) so the Arabian Desert touched my heart in such a way that I returned countless times over the next handful of years. (Pro Tip: If you are wondering what is acceptable to wear, check out my Packing List for United Arab Emirates).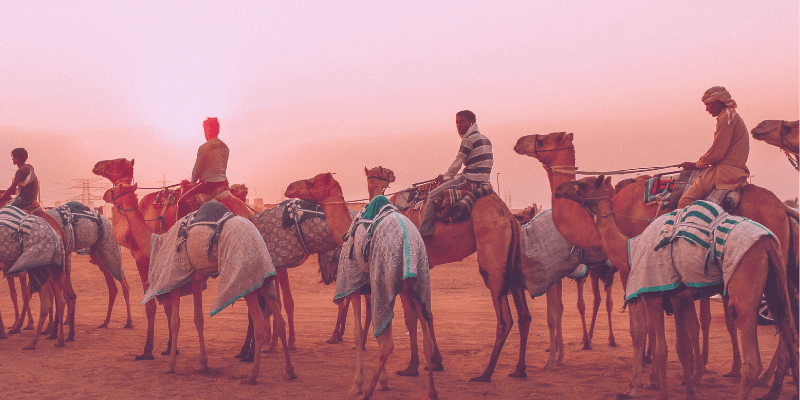 I hope this list offers inspiration for trips you can take in your 20's! These are locations that I greatly enjoyed and were unforgettable for one reason or another. Don't hesitate to ask me questions below in the comments, I'm happy to share additional info if needed. Enjoy your travels!
Headed on an Adventure? Click here to save up to $55 USD on your first AirBnb reservation!
Pin Me for Later!