A few years back, Iceland became one of the top destinations and curiosities in the travel world, and I can attest that this is not without merit. If you've ever worried that a place would not live up to the hype, fear not with Iceland. It really IS as magical as you have heard. Let me share with you three day trips from Reykjavik NOT to be missed.
Pin Me for Later!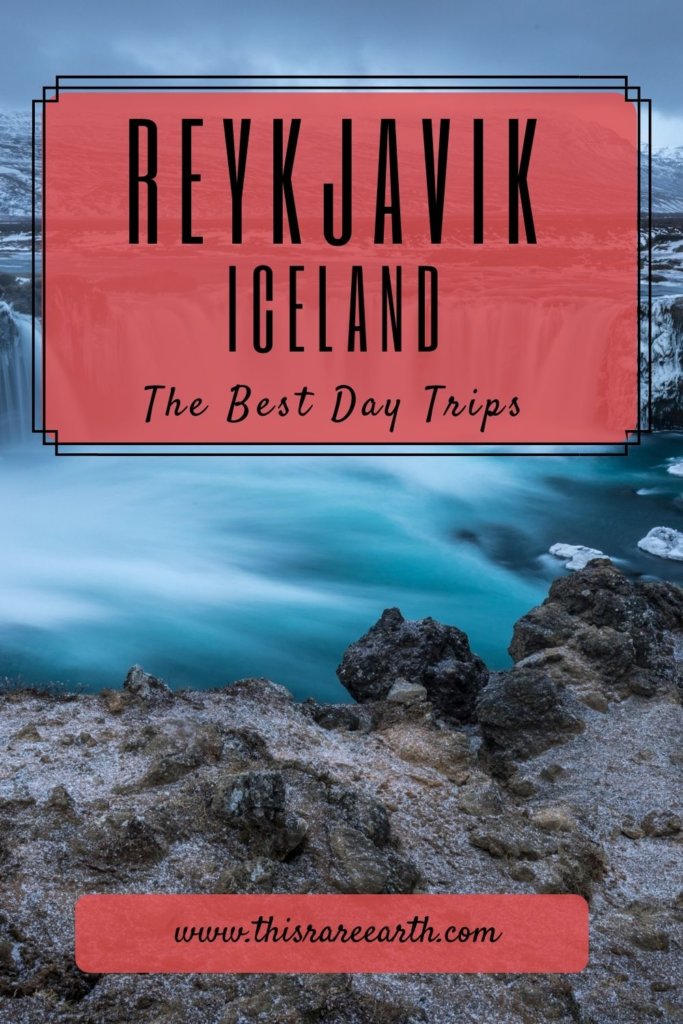 FACT: Iceland really IS as magical as you have heard.
Admittedly, Iceland is a fairly expensive country to visit. Think about it– you are visiting an island, meaning everything not produced in-country needs to be shipped in. Be prepared for pretty steep prices on everything from food to lodging to transportation.
One thing to note, while public transportation does exist in Iceland, it is extremely limited. Public bus will be your only option, as there is no rail system, and many of the tourist sights and regions are not served at all. Additionally, neither Uber nor Lyft operate in Iceland. Therefore, the best options to get around are either to rent a car or join group tours.
If at all possible, I highly recommend renting a car in Iceland, as it is an extremely safe country and it's quite easy to do so. With a car, you have the freedom and ability to explore farther corners and even drive the full Ring Road if you are up for it. If not, you can absolutely join group tours. I have done both and can say that they are equally good options depending on your situation.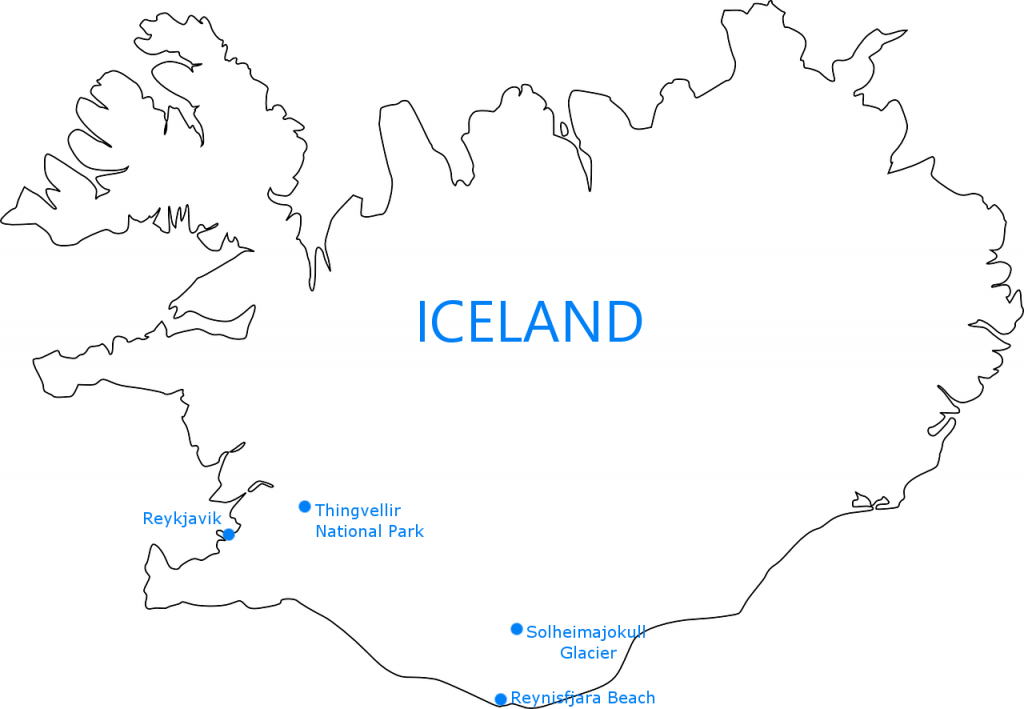 While there are many locations in Iceland that I highly recommend and vividly recall, I will list three below that are a) very easy to visit on day trips from Reykjavik, whether by rental car or day tour, and b) breathtakingly beautiful, regardless of transportation. Whatever far corners your Iceland trip may take you, here are three sights that are not to be missed.
1. Reynisfjara Black Sand Beach
Reynisfjara Black Sand Beach is on the southern tip of the country, located just outside of a small fishing village named Vik– also worth a stop if you have time, as the locals are very friendly and inviting.
This beach is the most popular of all black sand beaches in Iceland. It is probably unlike any other black sand beach you have been to. The sand is a deep gray onyx color that is beautiful and striking against the sea and snow (I was there after a fresh snowfall in spring). But the real sight to behold is the towering cluster of hexagonal basalt columns which create the mouth of a huge cave.
I sat alone, sheltered from wind inside this cave, listening to the waves crash for some time, feeling grateful to observe such a beautiful landscape. Though a few other visitors came and went, none hunkered down inside the cave with me– so I enjoyed my solitary existence on this gorgeous stretch of land solo. Out in the sea, rocky columns rise up out of the waves, sentinels guarding this black beach, watching over you and their cave. It is otherworldly to say the least– and it is one of my most vivid memories of my time in Iceland.
How to Get There?
Reynisfjara Black Sand Beach is roughly 2.5 hours from Reykjavik by car. There is parking available just a few minutes walk from the shore, and there are no entry fees to get onto the beach. Public restrooms are available as well.
Click here to see Reynisfjara Black Sand Beach in Google Maps.
Reynisfjara is a popular stop on several different tour routes. I booked the Southern Iceland Glaciers, Waterfalls and Beaches Day Tour through Viator.com and had a great experience. Other stops included Skogafoss and Seljalandsfoss waterfalls, which were also breathtaking! However you decide to get there, Reynisfjara is a must see.
2. Thingvellir National Park
Thingvellir (or, in Icelandic text "Þingvellir" ) is a breathtaking national park and UNESCO World Heritage Sight, showcasing a vast expanse of colorful vegetation, brown earth, and purple-tinted mountains. It will take your breath away, simply by it's beauty, before you even grasp it's scientific magnificence. Thingvellir is the result of two tectonic plates- the Eurasian and the North American plates- sliding apart, and the growing chasm that is created because of it. When you walk through the rift valley, you are quite literally walking between two continents.
But What is a Tectonic Plate?
Though a huge topic to tackle, a tectonic plate is, to put it simply, a gigantic movable rock that can be thought of as the "upper crust" of the Earth's core
The two tectonic plates viewed at Thingvellir – the Eurasian and the North American- effectively CREATED Iceland, due to their turbulent and diverging paths (thanks, guys!)
The movement of these plates continues to this day- roughly 2.5 centimeters each year- so the landscape that you see is not permanent. Drink it in- this is all temporary.
Science aside, what I remember most about Thingvellir are the otherworldly views and the colors of the Icelandic landscape; the white of the snow, the purple of the mountains, the reds, the golds, the brown… I have no doubt it is spectacular in the summer as well.
How to Get There?
Thingvellir is less than an hour away from Iceland's capital, so it is one of the most popular day trips you can take from Reykjavik. If you self drive, know that there are no entry fees into Thingvellir itself, but there are parking fees of 500 ISK (which is currently only about $4 USD).
Click here to see Thingvellir National Park in Google Maps.
Thingvellir is part of the famous Golden Circle of Iceland, and day trips depart Reykjavik daily. Some of them also stop at a natural geothermal lagoon called the Secret Lagoon – much less visited than the famous Blue Lagoon! – so be sure to bring your bathing suit. For my full Iceland packing list recommendation, click here.
3. Solheimajokull Glacier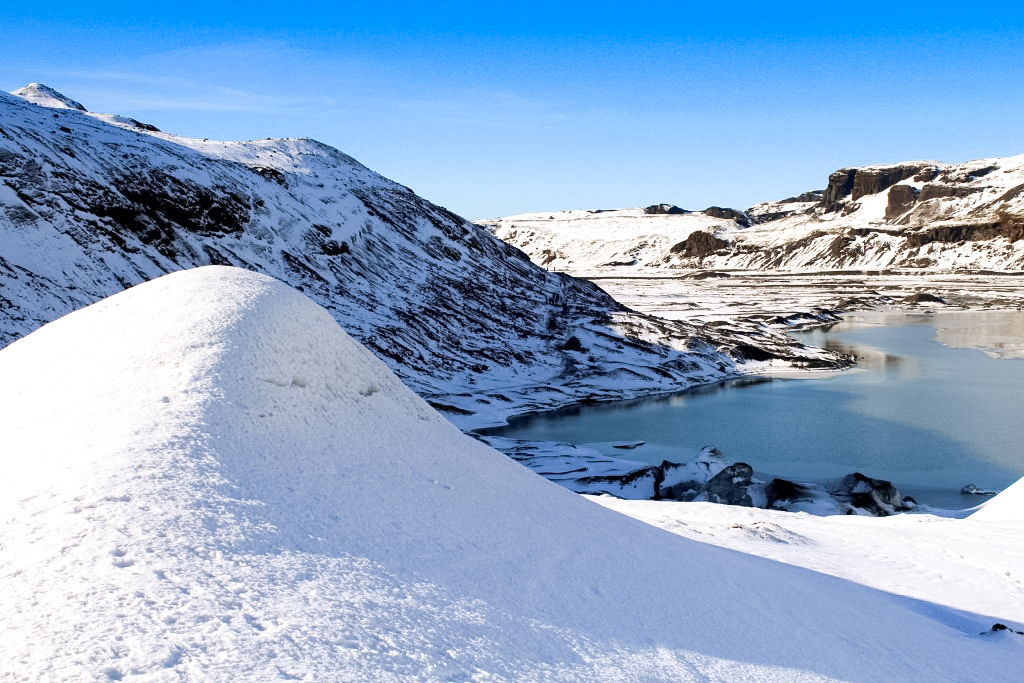 Hiking the Solheimajokull Glacier is easily one of the top winter activities I've ever experienced, in Iceland and beyond. Lucky for me, the day I hiked Solheimajokull was the most sunny day of my entire visit. It made for spectacular views.
Unless you plan to pack gear like helmets and crampons, hiring a guide is a great way to go for this particular activity. The group hikes typically include all gear needed, and you won't have to skip crawling your way through the caverns (more on that below). Not to mention, I learned A LOT from my guide about the glacier- facts and personal stories that I would never have heard otherwise.
Solheimajokull is an estimated 8km long, though the terrain is ever-changing with the seasons and climate. It is part of the massive Myrdalsjokull Glacier system and is a top attraction in southern Iceland.
Unfortunately this glacier, though massive, is melting rather fast due to rising temperatures. It is said that it could be completely melted within decades! It's strange to think that the ice under my boots that day is definitely melted and gone, revealing layers underneath.
The most intriguing part of this hike, in my opinion, were the large natural caverns that you could climb or rappel down and walk through. Stunning blue, shimmering white and dusty black ice castles that you would think were carved were actually formed from the trailing water of the melting ice. Solheimajokull Glacier is absolutely breathtaking. You could easily spend an entire day here and never get bored. Do not miss it!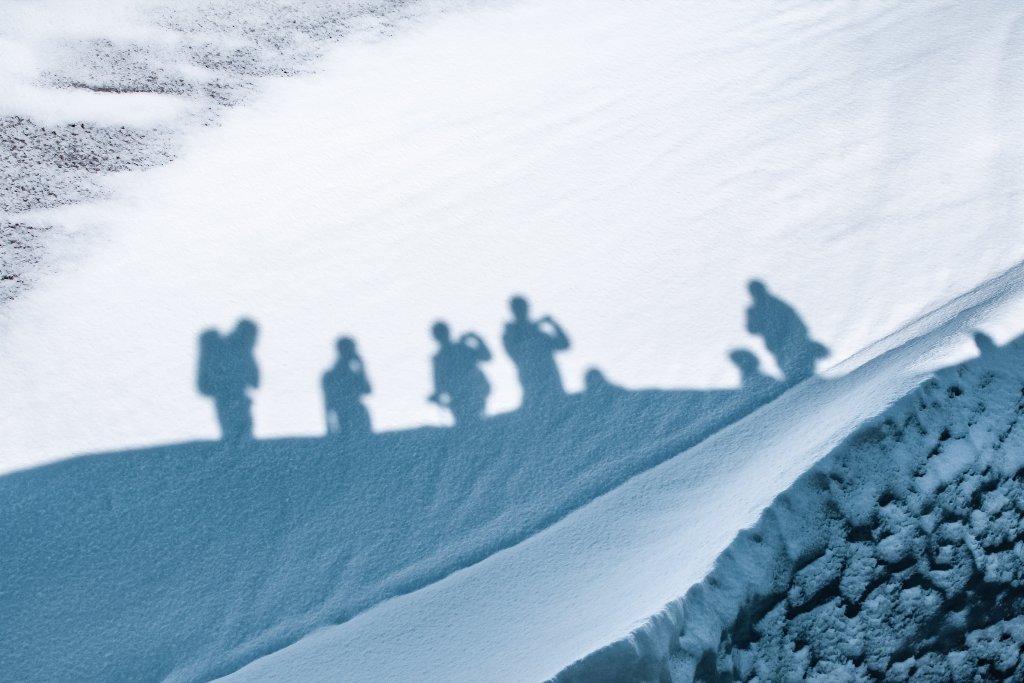 How to Get There?
Solheimajokull Glacier is another amazing destination close enough to visit as a day trip from Reykjavik. It can be reached by car in just two hours! You can easily spend several hours hiking the glacier on an all-inclusive group tour, which provides everything you need to scale the glacier and go into the caverns. I booked a group tour as I travel carry-on only and definitely did not bring all of the gear needed for this (crampons, ice pick, helmet). Click here to read about 10 essential things to pack for Iceland to keep you warm and dry, even on the glacier. Definitely do not leave Iceland without hiking Solheimajokull Glacier! You'll never forget it.
Click here to see Solheimajokull Glacier in Google Maps.
All three of these sights are among my top memories from all that Iceland has to offer. Each of these are reasonable day trips from Reykjavik, if you plan to stay centralized in the capital. Good luck on your journey around Iceland, I have no doubt that you will find it to be as beautiful and breathtaking as I did!
Headed to Iceland? Click here to save up to $55 USD on your first AirBnb reservation!
Pin Me for Later!
Click here to learn more about me and this blog.
Other Posts You Might Enjoy: