Are you considering traveling solo to Aruba? Or, are you wondering is Aruba safe for solo female travel? Here is everything you need to know about staying safe while solo traveling in Aruba.
Pin Me for Later!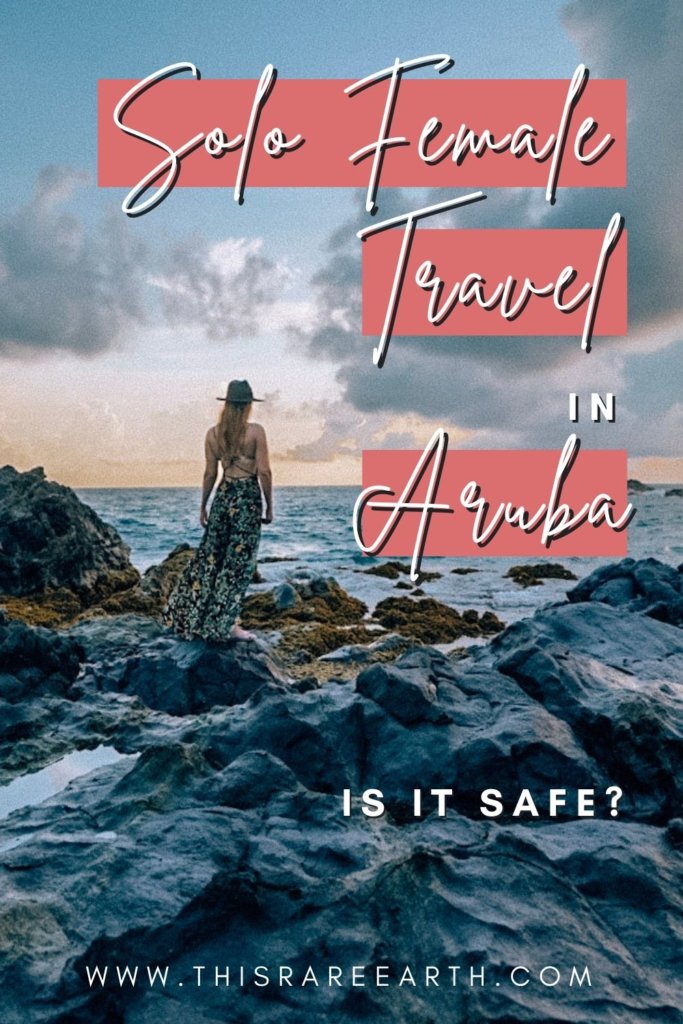 First and foremost, I completely understand your desire to check in and ask, is Aruba safe for solo travel?
After a very high-profile disappearance of a female traveler in Aruba back in 2005, this is a fair (and maybe even smart!) question to ask before booking your ticket. Is Aruba safe? Is it safe for solo females? Is it safe for solo travelers in general?
Let's discuss the good, bad, and ugly on traveling safely in Aruba, below.
Is Aruba Safe for Solo Female Travel?
Aruba is a dream destination for many, conjuring images of unbelievable shades of turquoise water and soft white sand. Throw in some pink flamingos, mysterious caves, and desert hikes and you've got to admit – Aruba packs a big punch.
Families and honeymooners flock to this Caribbean island in the Lesser Antilles, and frankly, it's easy to see why.
However, even us solo travelers can visit Aruba and have an extraordinary experience. I sure did! But I can certainly understand asking the question – is Aruba safe? – before you head out alone to the island.
Here is a complete guide on solo female travel in Aruba, featuring safety tips and information that will help your trip go swimmingly, from start to finish. (See what I did there?)
You May Also Like: Unique Things To Do in Aruba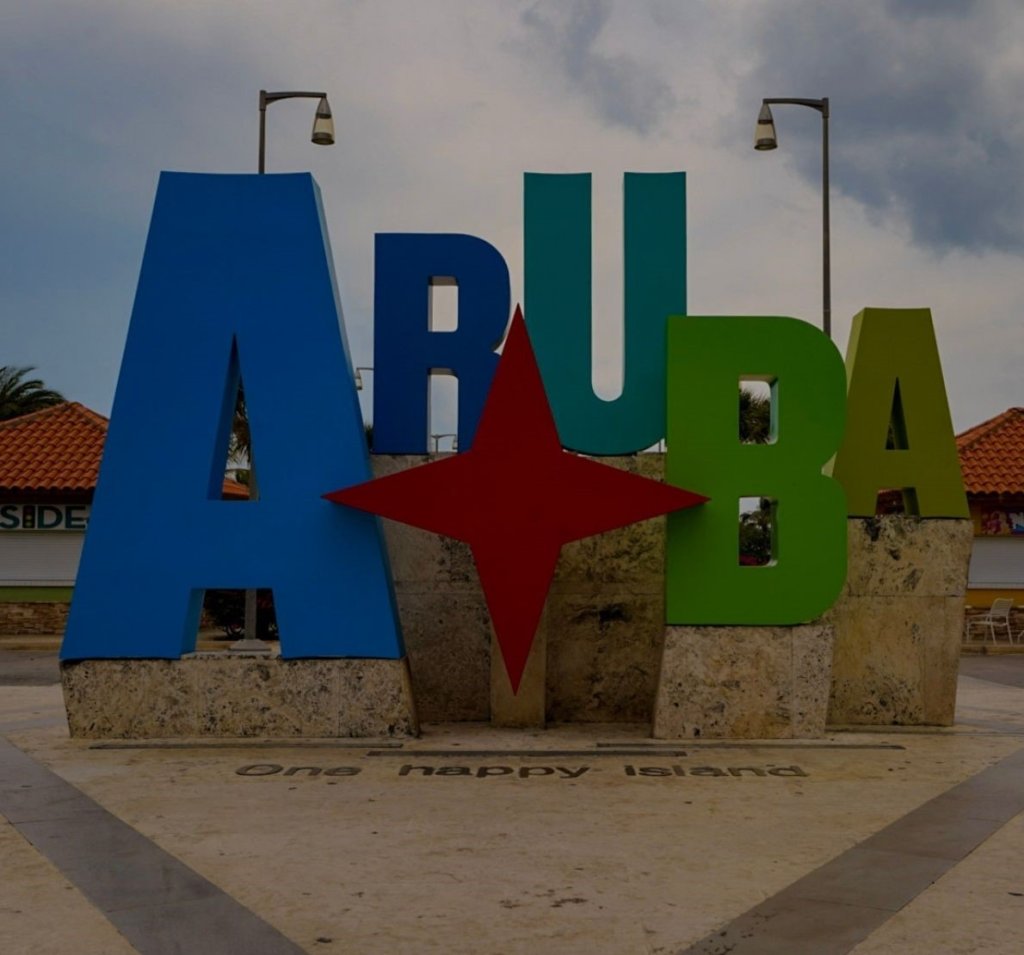 Planning a Solo Trip to Aruba: The Basics.
What is the currency in Aruba?
The official currency in Aruba is the Aruban Florin, however, US dollars are widely accepted.
In many establishments, it is possible to pay for items in USD. However, sometimes you will pay more than if you pay in Florins.
Most places will accept credit cards, too, so the best way to manage money (in my opinion) is to do the following: bring your card, carry some US dollars, and also pull out a small amount of Florin from the ATM if you want to get the best prices.
Note that if you pay in US dollars, your change may be given in both USD and AWG – such as dollars for notes and Florin for coins.
Do you need a visa for Aruba?
Many countries can visit Aruba visa-free if your stay is less than 30 days. This does depend on your passport, so exact specifications can be checked here.
What language is spoken in Aruba?
Dutch, English, and Papiamento are all widely spoken across Aruba. Papiamento is a mix of Spanish, English, African, Dutch, and Portuguese.
For ALL of the Aruba travel basics, like when to visit and what to see, check out my ultimate travel guide for Aruba.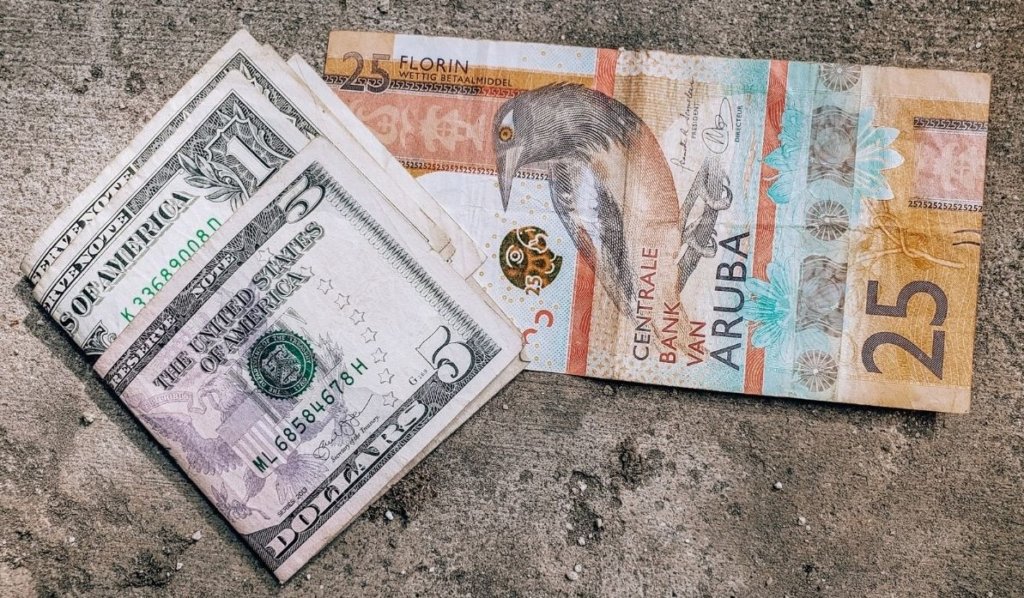 Solo Female Travel in Aruba
In general, Aruba is a very safe country to travel. In fact, it consistently ranks as one of the safest islands in the Caribbean.
Petty crimes do exist, though. Here is what to be aware of.
I rented a car in Aruba so that I could explore the island at any hour, and at any pace. However, rental cars are all marked as rentals, so petty thefts know right away that you are not a local by looking at the documentation on the car.
Don't leave money, cameras, or purses in cars. Break ins are not unusual, even in the daytime. Armed robberies have also been reported in Aruba, but are nowhere near as common as petty theft.
I'd like to let you know that I traveled alone by car very early before sunrise as well as after sunset and encountered no problems or seemingly-dangerous folks.
You May Also Enjoy: YOU Are a Badass if you Solo Female Travel. Here's Why.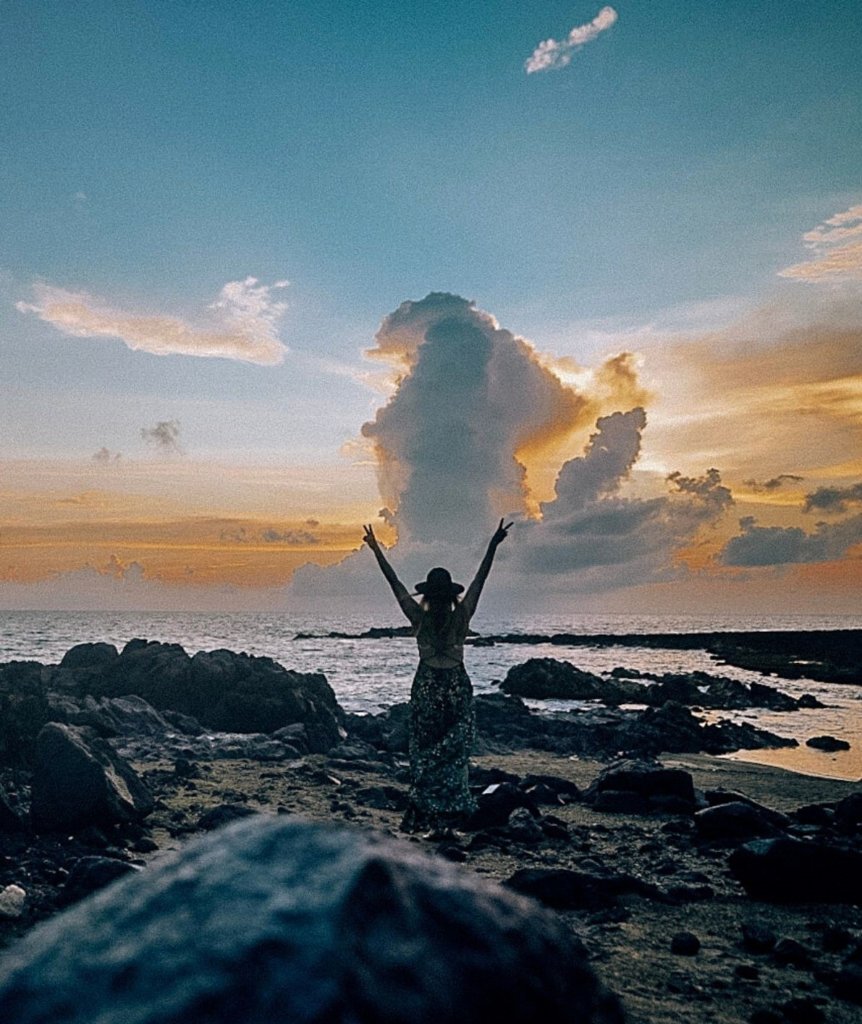 What to do if you encounter an emergency?
Call the police. For travelers from the USA, this will be easy to remember: the local emergency line is 911. I did see police vehicles here and there throughout my visit, and since Aruba is quite small in general, help can never be too far away.
I highly recommend saving your hotel phone number and address in your phone before you go out, just in case.
What to wear in Aruba as a solo female
Luckily, even as a solo female, you don't need to be too concerned about a dress code in Aruba. Everyone, including locals, dress fairly casual and beachy attire is okay.
Now, as a side note, I wouldn't recommend wearing a bikini anywhere other than the beach or pool, but that is advice I would give for anywhere. This is simply to avoid unwanted attention.
I highly recommend checking out my complete Aruba Packing List, but for the sake of passing on some basics, here is what I recommend.
For beach days:
a swimsuit, of course
a light fabric kimono cover-up
reef-safe sunscreen ("normal" SPF containing Oxybenzone is banned in Aruba.)
sunglasses and a wide-brim hat (this adjustable-size hat is the exact one I brought)
For hiking or exploring: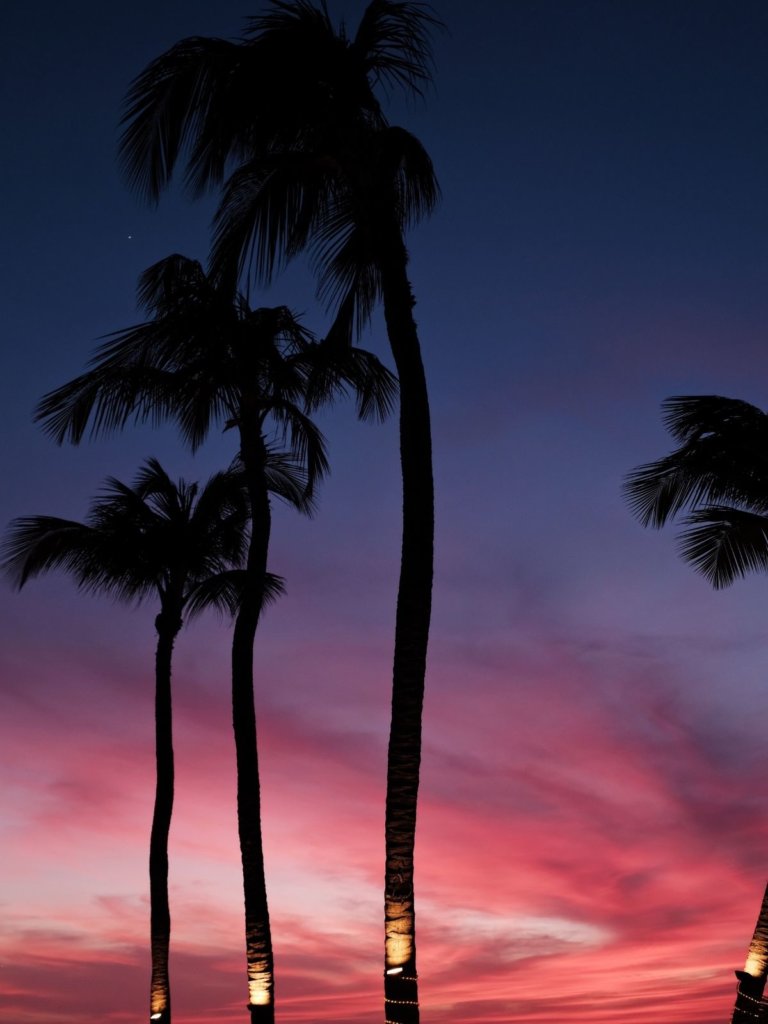 Is Aruba safe at night?
In Aruba, solo females (and all travelers, really) should use basic common sense. Don't get too inebriated, have a plan on how to get back whether by taxi or rental car, and be cautious about your belongings and strangers.
Full disclosure, for the most part I was back to my hotel by 8 or 9pm so that I could wake up early, before sunrise. But yes, I did walk alone after dark as well as in the dark before sunrise, and had no safety issues whatsoever.
Just as you would at home, use common sense as far as what sort of attention you want to attract. Trust your gut.
You May Also Like: Solo Female Taxi Safety Tips
Where to stay in Aruba as a solo female traveler?
Most visitors book their accommodations near a beach. I'm sure that is not a surprise!
The bigger resorts tend to sit near Palm Beach, while smaller hotels can be found near the neighboring Eagle Beach. The island also has some great apartments and villas for rent, depending on your needs.
Always read the fine print on your hotel bookings. Depending on your accommodation type, you will likely need to pay a 9.5% government tax, a 17% hotel service charge, and an "environmental tax" of $3USD per night for hotels.
In any case, here are the best options in every price range.
Hostels in Aruba
Mid-range hotels in Aruba
Luxury hotels in Aruba
How to get around Aruba safely?
In Aruba, you have several options for transportation.
Renting a car. I previously mentioned that I did rent a car for my visit. This is because I wanted to travel during early hours and wanted to be in charge of my destinations. Renting a car was perfectly safe, but keep in mind that petty theft and break-ins are common.
Renting a Bicycle. This is a great option for local or fairly close trips! Say, if you are biking through Oranjestad or are biking to the beach. However, long bike rides would be grueling in the hot sun so don't try it. Also, make sure you have a lock if you are leaving it aside while you spend the day at the beach.
Arubus. Arubus is the public transportation option in Aruba. It is pretty convenient for the main tourist areas. Timetables and current prices can be found here.
Taxis. Taxis are plentiful in Aruba. Prices are regulated by the government, so thankfully, you don't have to worry about getting ripped off or haggling about pricing. If you are only planning a few excursions, taxis might be a great option. For me, it was much more cost effective to rent the car.
Is the water safe to drink in Aruba?
Yes! It is safe to drink the tap water in Aruba. Bring a refillable water bottle like this Hydro Flask. I love this type of bottle for keeping drinks cold all day long. Not only will this save you money, but you won't be buying single-use plastic bottles all week.
What about hurricanes and tropical storms?
I'm happy to report that in general, Aruba is safe from these disasters, as well. The island is conveniently located outside of the Caribbean hurricane belt, meaning it does not tend to experience the same destruction as some of it's unlucky neighbors.
There is typically more rain between late September to January, though I've not personally experienced anything like a monsoon here. Just short tropical showers and one lightning storm overnight.
You May Also Like: The Best Beaches in Aruba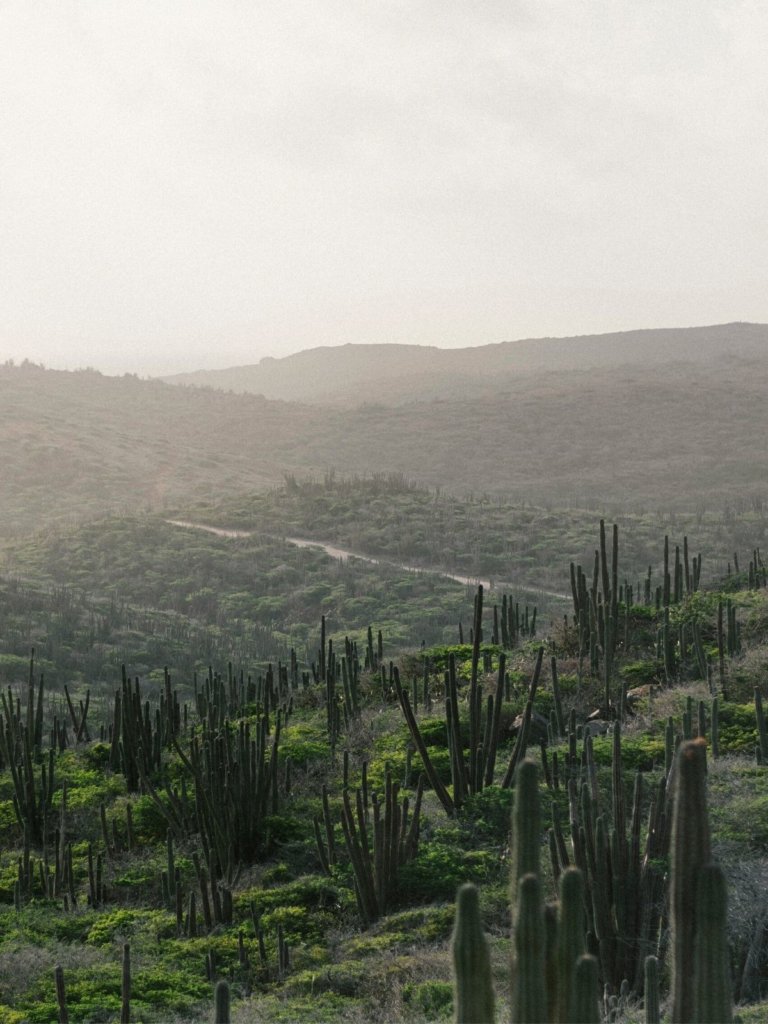 What to see as a solo traveler in Aruba?
There are so many things to do in Aruba, many of them outside of the main tourist area. This is why I made sure to have a car the whole time.
While the main beaches near Oranjestad are beautiful, I found some of the beaches to the south and north to be even more breathtaking. Check out the best beaches in Aruba and get a taste for each side of the island.
For my fellow desert enthusiasts, head to Arikok National Park. Here you will find views of over-packed cacti fields, white sand dunes, and rocky, jagged cliffs overlooking pristine beaches. It is a must-see in my opinion. One word of caution, this is a desert, so please plan ahead with the proper desert hiking essentials.
Of course, Flamingo Beach is a must-see.
If you are in need of a bit more general guidance on Aruba, check out this complete Aruba Travel Guide.
***
I hope this post has helped you feel more confident and capable for solo female travel in Aruba, because I personally found it to be a peaceful and relaxing place to be alone! I'm already planning another trip back because I enjoyed my trip so much.
Use your regular safety precautions, trust your gut, and have a wonderful time!
If you found this article useful, please consider sharing it or pinning it below!
Pin Me for Later!