If you are looking for fun things to do in Warsaw, look no further. From unique things to do like castles and cathedrals to the best Warsaw attractions like Old Town and museums, there is a lot to see. Here are the best things to do in Warsaw, Poland!
Pin Me for Later!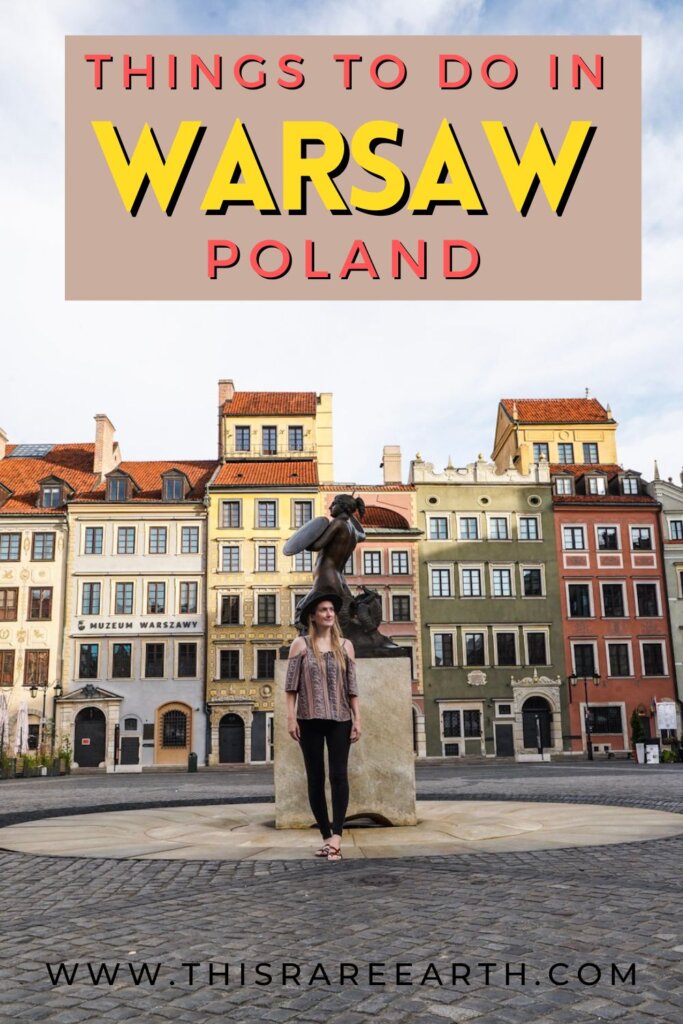 Warsaw is called the "Phoenix City" due to how many times it has risen from ashes into a roaring capital again and again. From the German invasion of 1939, to the Warsaw Ghetto Uprising of 1943 and another Warsaw Uprising a year later – Warsaw has seen a lot.
Located in east-central Poland, Warsaw is the capital city and holds roughly 1.7 million people and is the 7th largest capital city in the European Union. Warsaw has seen a lot in its lifetime.
This city gained a lot of respect from me during my first visit to Poland. It's one of those cities with soul – you can feel the history inside every brick that was painstakingly rebuilt time and time again.
Warsaw's history reminded me a bit of Vilnius' historical path as well – and being Lithuanian myself, I can't help but feel a connection to Poland. In fact, their histories are intertwined. The perseverance that inspired craftsmen and architects to rebuild again and again is impressive.
Today, you can still see remnants of everything that Warsaw has been through. In fact, its the history that inspires many of the most interesting, and even fun, things to do in Warsaw.
Let's dive in and explore the most fun things to do in Warsaw!
Fun Things To Do in Warsaw
I was visiting Warsaw as solo female and felt like these stops gave me a deep crash-course on the city.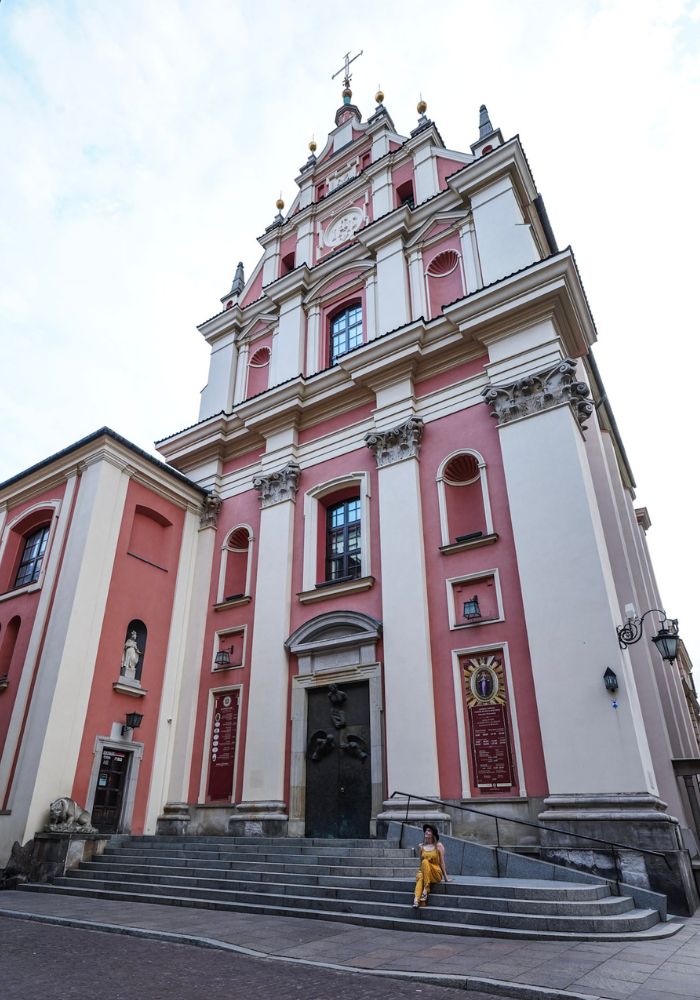 1. Stroll around Old Town.
Old Town in Warsaw is a celebrated area of the city, and for me personally was my favorite spot. Old Town has withstood so many tumultuous years and yet somehow has never lost it's charm.
Take some time to explore the brick and cobblestone streets, walking through the narrow passageways and discovering secret colorful corners. Of all the fun things to do in warsaw, this one is non-negotiable in my opinion.
Old Town is very peaceful in the early morning, so if you want to avoid the crowds, wake up early. As the day goes on, it gets very busy and even congested at times.
Taking a walking tour is my favorite way to get acquainted with the city's geography, and learn a bit of history, too.
2. Find Sigismund's Column.
Sigismund's Column is not hard to spot. It was erected in 1644 within Royal Castle Square, and is the symbolic entrance to Old Town. It's one of the most famous landmarks of the city.
This was one of the tallest structures in all of Europe at the time it was built, and it caused quite the controversy. It was taller than most religious monuments, which was frowned upon by both locals and government entities. The only reason it was allowed to stay up was due to the large cross at the top (and due to a sizable donation to the church, of course!)
Don't miss the display of two of his former columns – one of which was damaged with bullets in WWII – which lay sideways near the Royal Palace.
3. Snap a photo next to the Mermaid Statue
Market Square is a central spot in Old Town. Four rows of buildings face inward to a large cobblestone square, and right in the middle sits the famous Warsaw mermaid statue. The mermaid is the symbol of the city, which evolved from the original half-dragon-half-man creature.
Many of the houses and storefronts lining Market Square were carefully reconstructed after WWII. Architects, professors and local builders all worked together to replicate the exact facades from yester-years.
Today these buildings house open-air restaurants, museums, and small shops and storefronts.
You May Also Like: One Day in Warsaw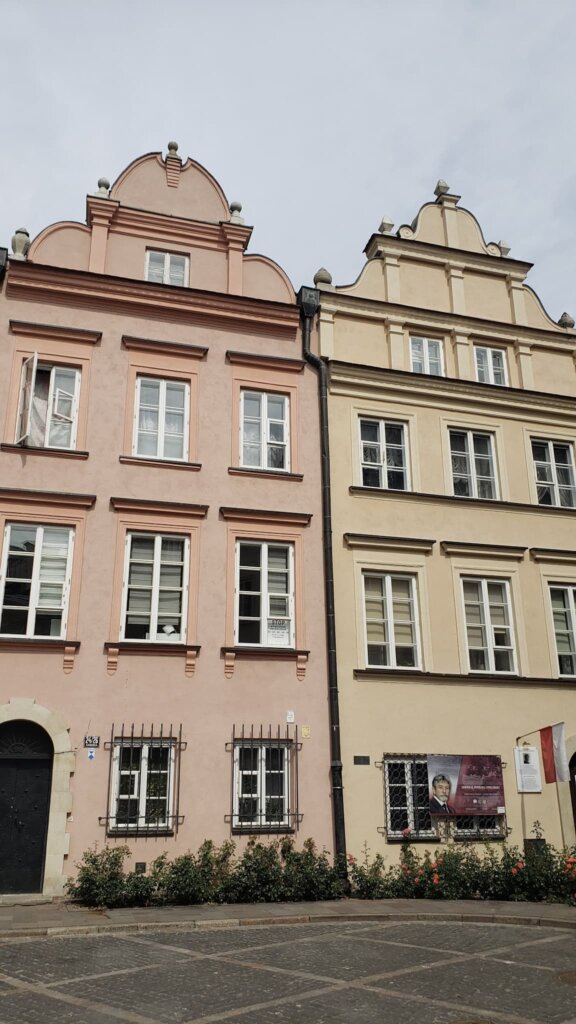 4. Visit Little Amsterdam.
This small triangular area of Old Town is known as Little Amsterdam, and for good reason. The buildings on the left hand side are built in the traditional style of Amsterdam, evidenced by the ornate shape on the top. On the right-hand side, you will see more of the traditional Polish style of buildings.
Look for the large bell sculpture on the ground to mark the spot of Little Amsterdam. Beneath the bell lies the burial place of Daniel-Tiem, the sculptor responsible for casting the statue on top of Sigismund's Column.
Touch the bell and make a wish. They say it will definitely come true!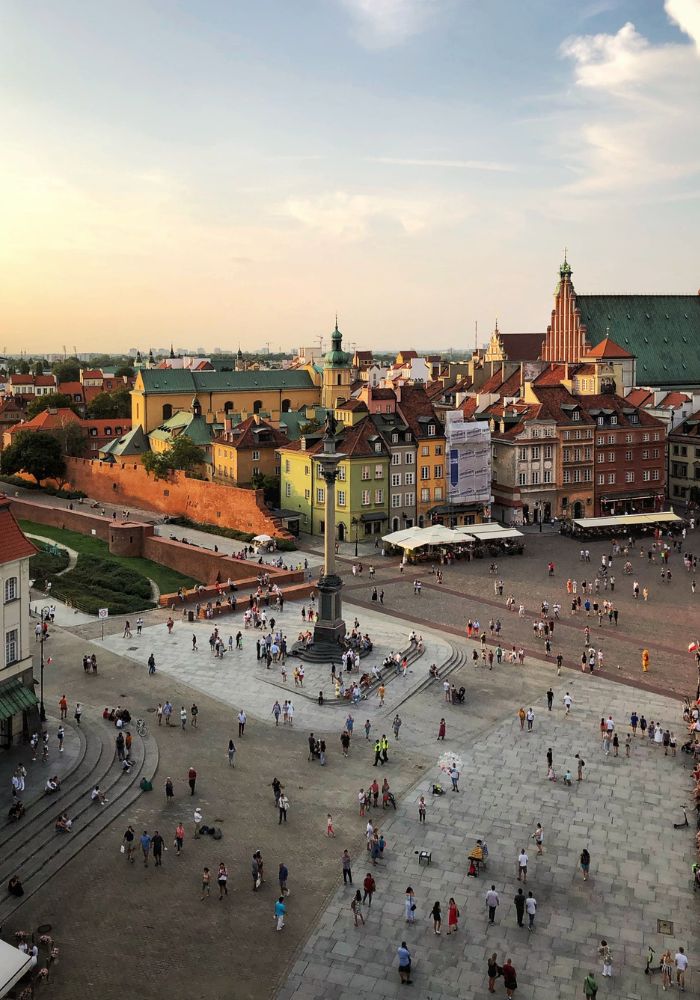 5. Climb the Observation Tower
No visit to Warsaw is complete without a climb to the top the Observation Deck on St. Anne's bell tower. It opens at 10am and visitors receive some of the best aerial views of Old Town.
The tower is located to the right hand side when facing Sigismund's Column. You will climb up 150 stone steps to see the colorful Square below.
6. Visit the Warsaw Uprising Museum.
This museum is all about the Warsaw Uprising mentioned above, in the fall of 1944. The museum is housed in what was once a power station in the Wola district of Warsaw. There is a lot to see and learn here!
A theatre screening featuring footage collected by insurgents plays here, and you can see authentic before and after photographs of the city after this incident. If you want a deeper understanding of the city's spirit, this is a must see.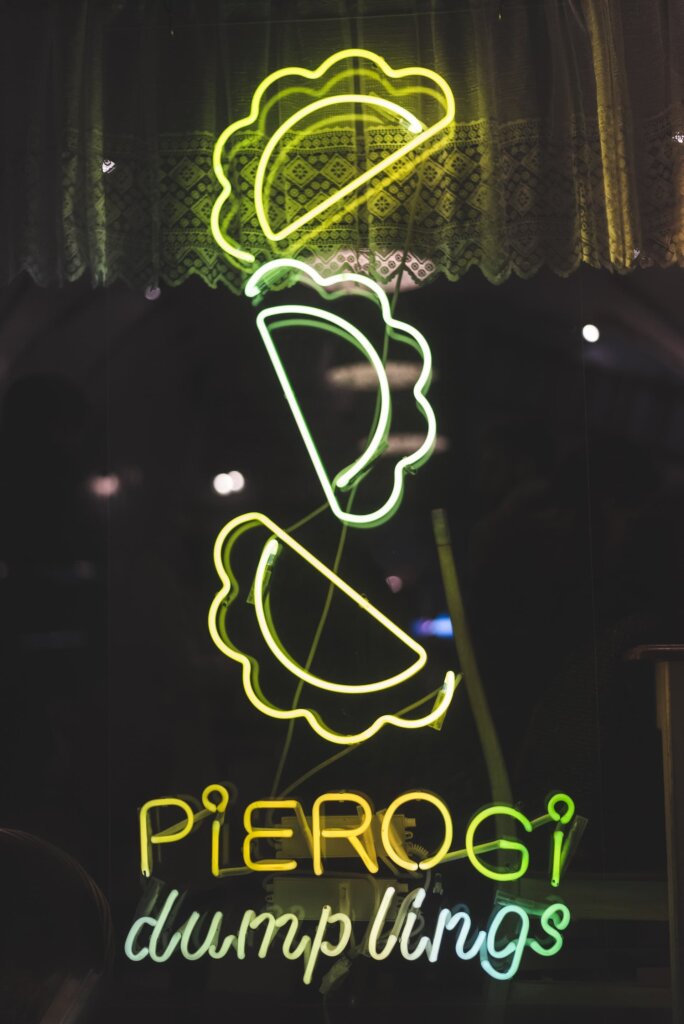 7. Eat all of the Pierogis.
You can't visit Poland without eating the most famous traditional dish! And in Poland, you can try so many different varieties for a very reasonable cost. These are served all over Old Town and beyond.
Try potato and onion, or spinach and feta cheese, or mushroom pierogis. For the meat-eaters, you can get all manner of meat-fillings. And, you can even get sweet pierogis! Order them filled with currants or covered in cranberry sauce for a surprisingly delicious treat. Who knew!
8. Peruse the National Museum.
Warsaw's National Museum is one of the largest museums in Poland and houses many historical artefacts from across the world. Think everything from Egyptian antiquities, Greek art and Roman artifacts, to name a few.
The museum has a hearty collection of Polish Medieval art from the 14th and 15th centuries, most of which were originally created for churches and cathedrals. Additionally, art lovers will recognize some of the most famous painters' names from around the world.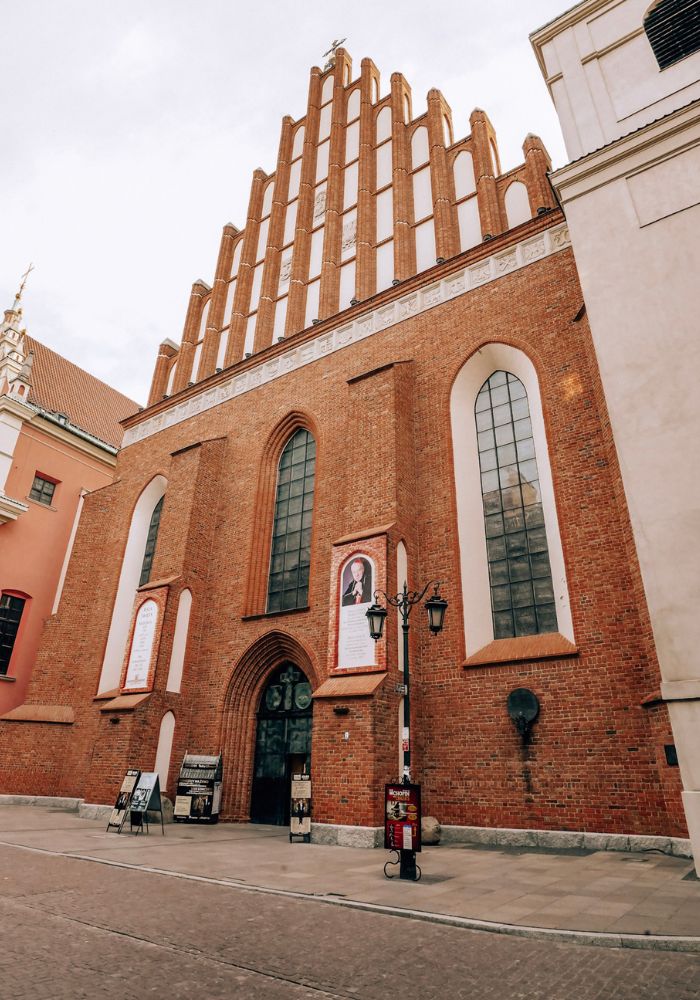 9. Listen to an organ concert at St. John's Cathedral.
St. John's Cathedral stands out from neighboring buildings due to its less-than-traditional exterior. This is one of a few buildings found in Old Town that were not rebuilt in the original image.
The rooftop columns are visible from Royal Castle Square, so now that you know what to look for it will be easy to find.
St. John's houses a powerful organ with exactly 4,301 pipes. It is expertly played each day at noon by organists Przemyslaw Kapitula and Andrzej Sochoki. Performances include music composed by Fryderyk Chopin and Warsaw's own Mieczyslaw Surynski.
The show is fabulous – arrive at 12pm sharp with 25PLN on hand (or a bit over $5USD.)
Concert attendees get access to the vault and crypt in the basement after the show. You'll see pre-war relics perfectly preserved due to their underground location. It is an interesting and haunting stop.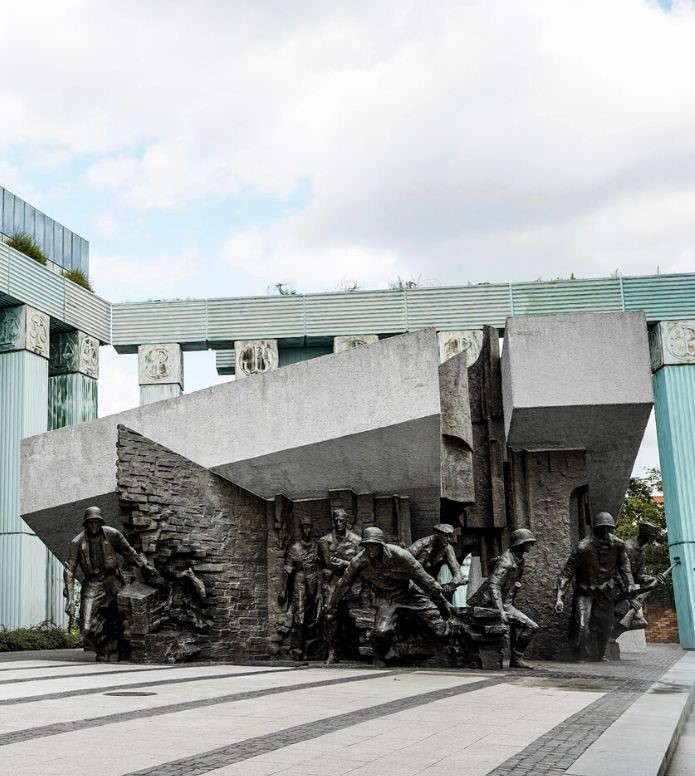 10. Walk around the Uprising Monument.
Another important place to visit in Warsaw is the historical Uprising Monument, which again is dedicated to the Warsaw Uprising of 1944.
This monument commemorates the hundreds of thousands of Poles who fought against Nazi forces in 1944. This location was once used by Polish fighters to escape from the Germans through a canal that lived in this very spot.
You'll find this sculpture on the southern side of Krasiński Square. At 33 feet tall, this monument is unmissable, and free to visit 24 hours per day.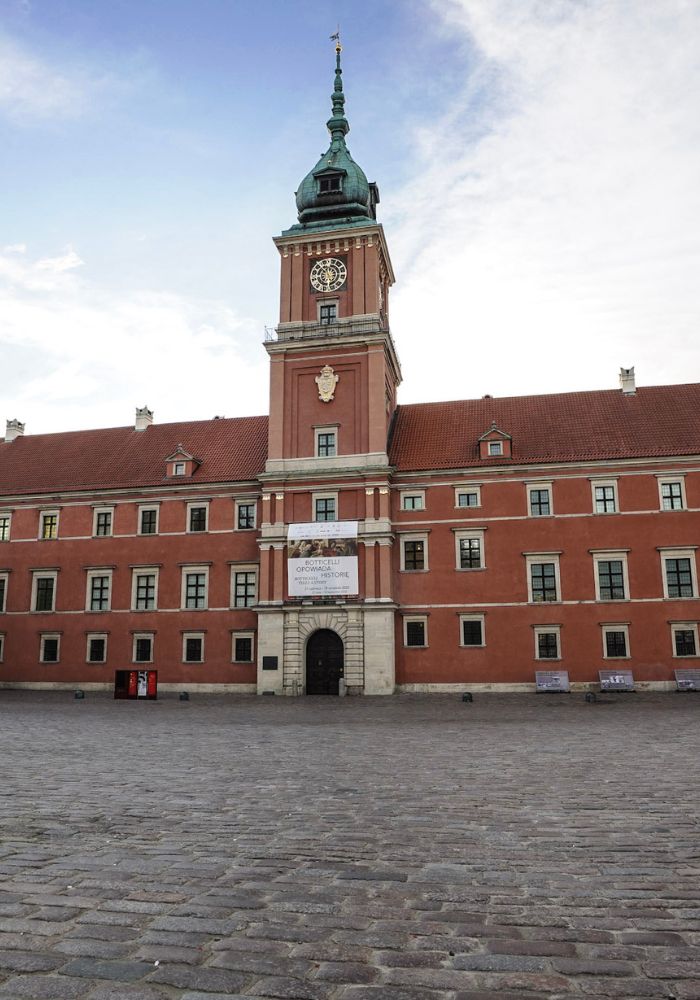 11. Explore the Royal Castle Museum
The Royal Castle is the former home of the rulers of Poland. The distinct pink color and sheer size of the building set it apart from any other structure in Old Town.
Inside, visitors get to explore the royal apartments, the Throne Room, and see original paintings by some of the greatest artists in history. Despite a bombing during WWII, many items were saved from ruin and can still be viewed today.
Pro Tip: Visit on a Wednesday if you can. Wednesday offers free entry for everyone. You bet I took advantage of that!
12. Hear a symphony on Chopin's Benches.
If you're lucky, you will find Chopin's Benches scattered around the city. I found one near the Tomb of the Unmarked Soldier and one outside of Holy Cross Church.
These benches were installed to treat guests' ears to about thirty seconds of a Chopin masterpiece. All you have to do is push the button located on the bench seat.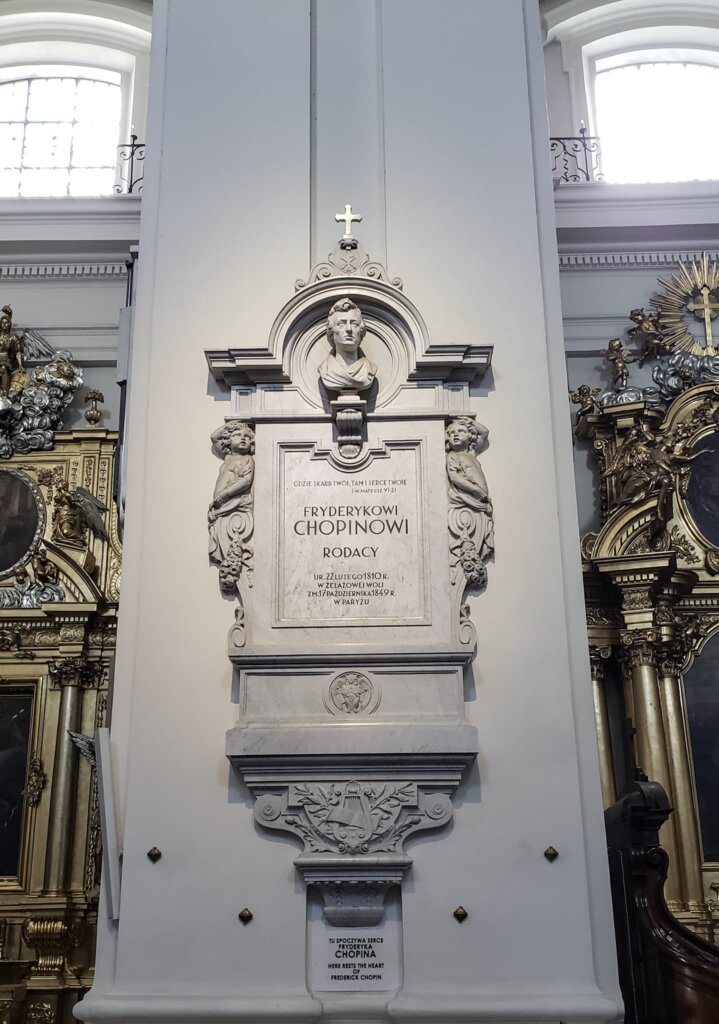 13. Find Chopin's heart at the Holy Cross Church.
For a shocking bit of history, stop into the Holy Cross Church. Chopin's heart – yes, his actual heart – has been cemented into the construction of one of the pillars, at his request.
14. Stop and See the Tomb of the Unknown Soldier
The Tomb of the Unknown Soldier is a widely respected monument in Poland. It is dedicated to unknown soldiers who fought and died in WWI, defending the country.
This monument is built on a large concrete square – the remnants of a Saxon Palace. Look for a tall Polish flag and a large cement cross to locate the plaza.
The Tomb of the Unknown Soldier is under guard each day by two members of the Polish army, as it is the ultimate in respected monuments.
15. Self-tour the Jewish Cemetery
Outside of the Old Town area, this somber spot is eerily beautiful and an important piece of Polish history.
This cemetery is the final resting place of prominent Polish Jews as well as the site of mass graves from the victims of the holocaust. The area is surprisingly green, with gravestones beautifully covered in bright moss.
If you would rather hire a guide for maximum historical context, check out the tour linked below. I highly recommend this experience! It will give even the biggest history buff a new insight, I'm sure.
16. Get inspired at Wilanów Palace.
The palace is one of the rare gems that made it through the Second World War intact. It comes from the late-18th century – the time of the Polish-Lithuanian Commonwealth, and before Poland was annexed by Russia.
This palace was originally built as a summer house for King Jan III Sobieski. It features the quintessential Baroque ornamentations you would expect to see. Spy on statues, busts, and trompe-l'œil frescoes both inside and outside the palace.
Ornate? Yes. Worth it? Also yes.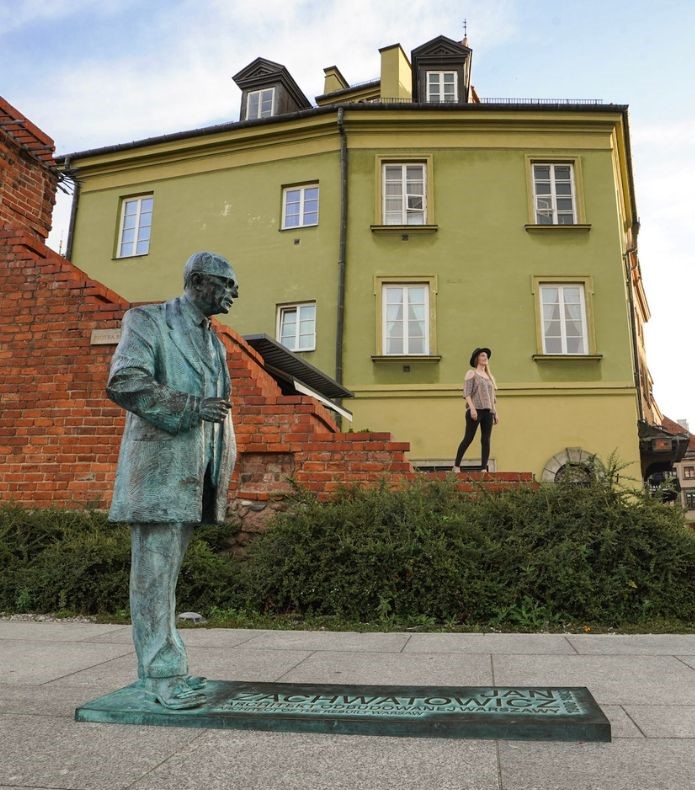 17. Find the statue of Jan Zachwatowicz.
Jan Zachwatowicz is credited as the architect who rebuilt Warsaw. Though realistically it took many minds and hands, Zachwatowicz played a key role in making Warsaw what you see today.
This statue lies just opposite the Royal Museum, at the entrance to Old Town.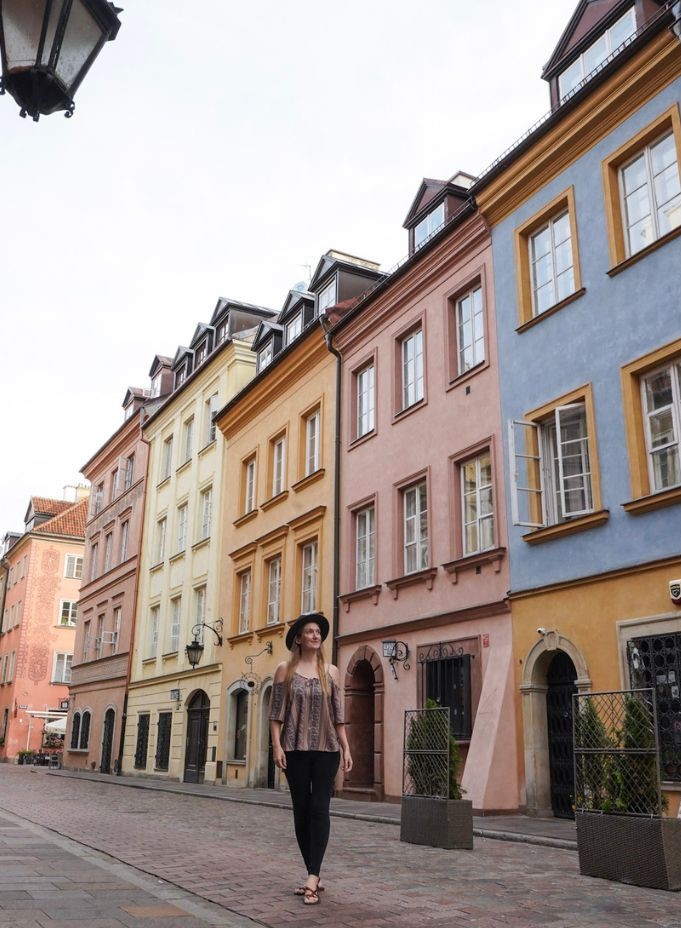 Looking for Accomodation in Warsaw?
If you have an overnight stay before your next stop, consider these hotel options.
Budget Options:
Mid Range Options:
Higher End Options:
***
I hope these fun things to do in Warsaw get you excited and inspire you to explore the sights to their fullest! Warsaw is such a vibrant and alive city that I think you're in for a great time.
So tell me below – which stop will you be visiting first?
Pin Me for Later!